How to Make Zoodles | Save Nearly 80% Making Them At Home!
Have you been wondering how to make zoodles?
Do you know how to make zoodles?
Zoodles are a must on the keto diet! They make the best pasta substitute and are way more nutritious than traditional pasta. Who knew that zucchini was such a versatile vegetable!? If you haven't tried making your own zucchini noodles, you've been missing out!
I've been making my own zoodles for years and they frequently make an appearance on my dinner table. Not only are they delicious as is, but I love eating them with marinara sauce or pesto sauce.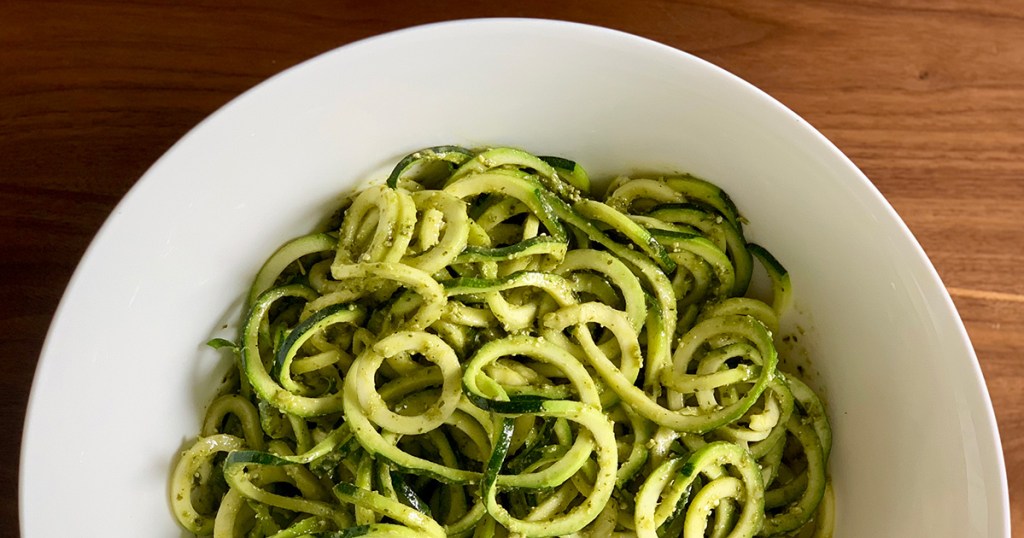 Let's talk about store-bought versus homemade zucchini noodles.
With the rising cost of groceries everything, anything you can do to save money is something to celebrate. Learning how to make zucchini noodles is a great cost-saving hack. Buying store-bought zucchini noodles can be more convenient but the amount of money you'll save is totally worth it!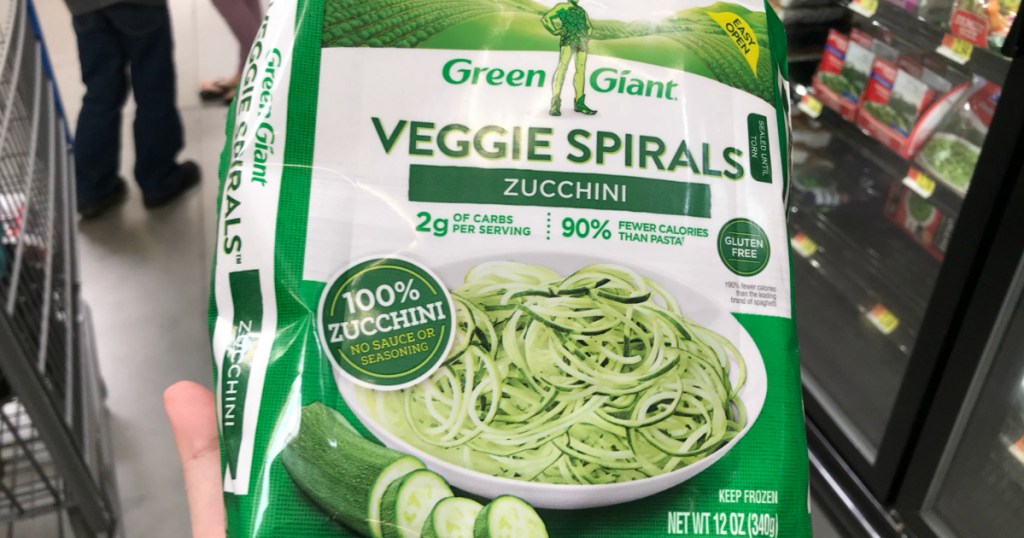 ---
Fresh Zucchini $1.48 per pound (about $0.81 per zucchini)I bought 5 zucchini for $3.96. Once spiralized, each zucchini yields about 2 cups but it does depend on the size of the zucchini. So I ended up with 10 cups of zoodles. If using the 1/2 cup as a serving, that = $0.20 per serving!
Disclaimer, I actually think that 2 cups of zoodles is a more appropriate serving size. If you go that route, the store-bought ones are $3.86 a serving, and making your own is about $0.80 — that's a savings of over $3!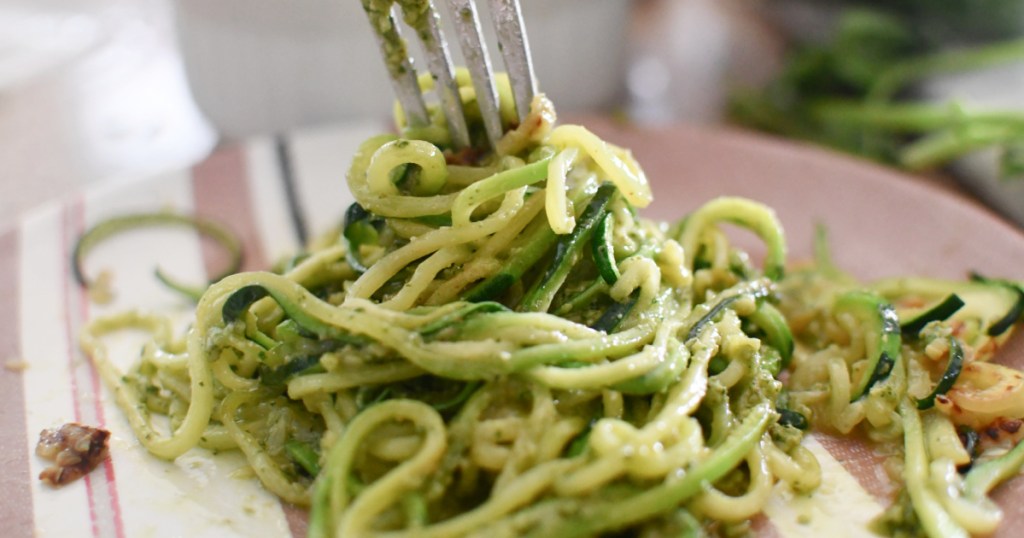 Helpful tips on how to make zoodles from zucchini:
You can use a handheld spiralizer or a countertop spiralizer. Both options work great!


---

A handheld spiralizer is more affordable than the countertop and takes up less space in your kitchen. It is a bit of a workout to make the zucchini noodles though! The one I have makes thin or thick zoodles.


---

The countertop spiralizer is super easy to use and they typically come with several different blade sizes for making angel hair to spaghetti-size zoodles. It does take up more space in your kitchen and costs more than the handheld but I think it makes "prettier" zucchini noodles.
If you have milk nut bags, you can put the zucchini noodles in them to help squeeze out moisture. You can also pat the homemade zoodles dry with a paper towel. Sprinkle them with salt and let them sit for a few minutes before trying to remove moisture. The salt helps draw the moisture out of the zucchini.
Zoodles stay fresh in the fridge for 2 to 3 days, or you can freeze them for up to 3 months. Before freezing, try to get as much moisture as possible out of the zucchini noodles, and then make sure you remove as much air as you can from the freezer bag.
To cook zoodles, heat about a tablespoon of butter or olive oil in a skillet and sauté the zoodles for a few minutes. You want them more "al dente" as they will continue to cook when you add a sauce.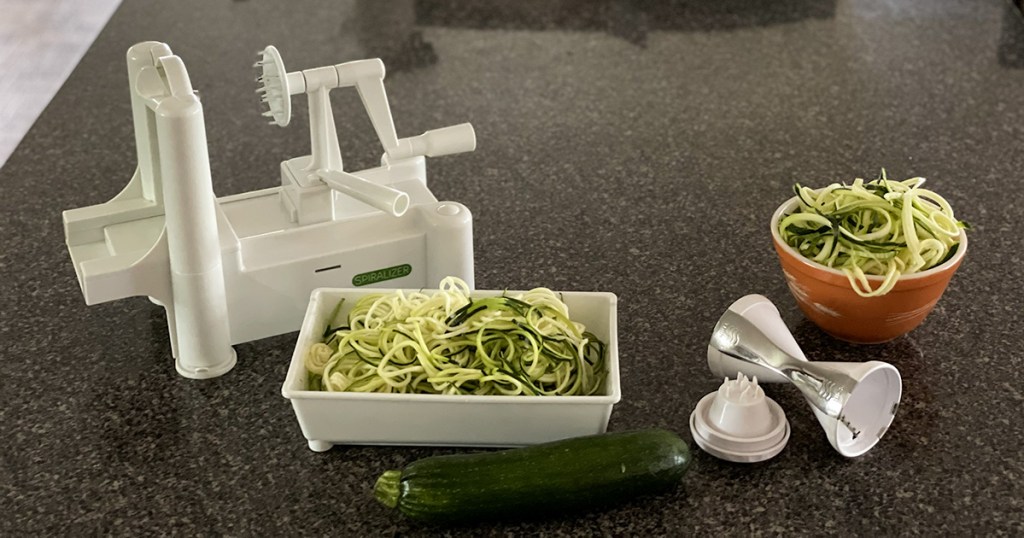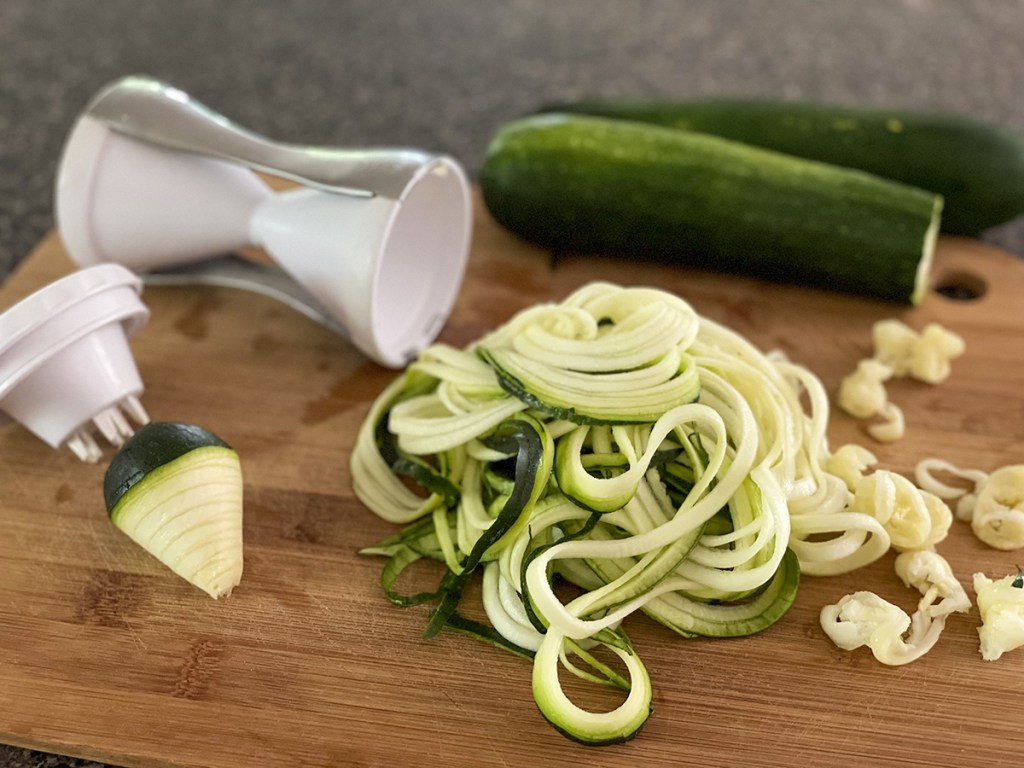 ---
yield: 4 SERVINGS
prep time: 5 MINUTES
total time: 5 MINUTES
Learn how to easily make your own zucchini noodles using a handheld or countertop spiralizer.
Ingredients
4 medium zucchinis
2 teaspoons salt, optional
paper towels, optional
Directions
1
Wash zucchini before spiralizing as you will create the zoodles with the skin on.
2
Handheld spiralizer:
Insert zucchini into the open end of the spiralizer and begin twisting the zucchini, applying slight pressure and keeping the zucchini in contact with the blade as you twist. Once near the end of the zucchini, use the included attachment to secure into the remaining end of the zucchini to assist in twisting and avoid cutting your fingers on the blade. Eat or discard the remaining nub of squash.
---
Countertop spiralizer:
Cut ends of the zucchini to make each side flat (about a 1/2 inch). Press one end of the zucchini up against the blade while securing the spiked end of the spiralizer arm into the other end of the zucchini. While holding the spiralizer in place, begin turning the handle to move the zucchini through the blade, creating zoodles. Eat or discard the remaining nub & core of zucchini.
3
Once you have zoodles, cook immediately or store them in the fridge for up to 3 days.
4
If freezing, lightly salt the zoodles and let them sit for about 5 minutes to "sweat" out the moisture. Then pat dry with paper towels or use a milk nut bag to squeeze out moisture. Place the zoodles in a Ziplock bag and remove as much air as possible. Freeze for up to 3 months.
Nutrition Information
Yield: 4 servings, Serving Size: 2 cups fresh zoodles
Amount Per Serving: 25 Calories | 0.6g Fat | 4.5g Total Carbs | 1.7g Fiber | 2.9g Sugar | 1.9g Protein | 2.7g Net Carbs
---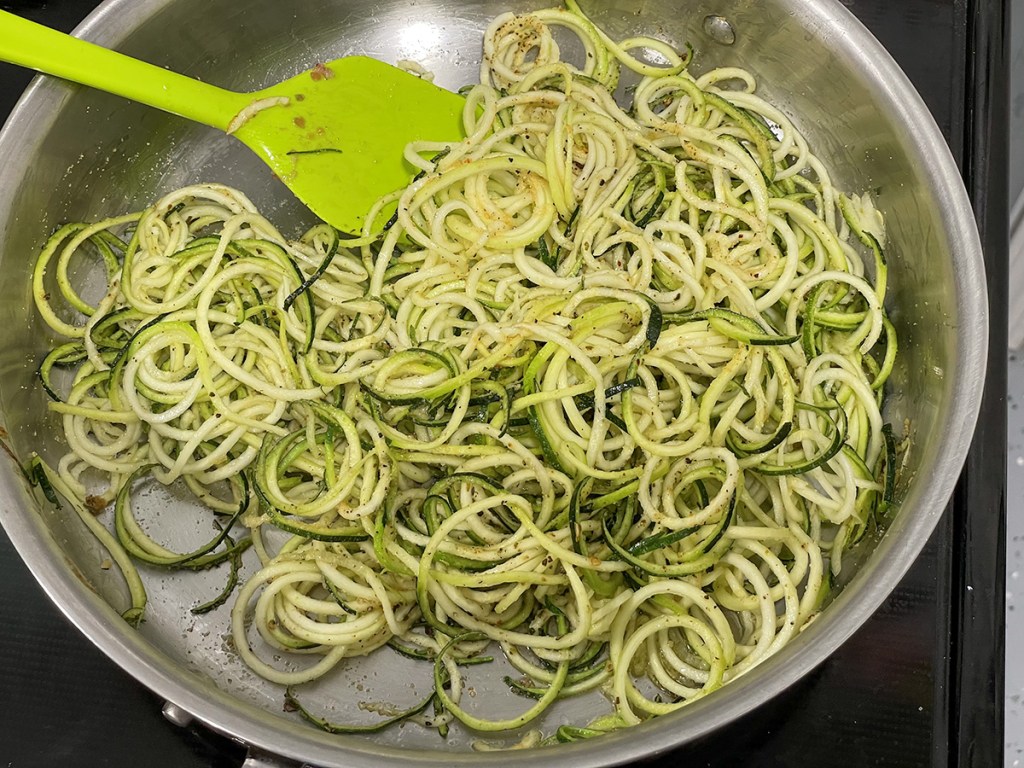 How to use zoodles.
Now that you know how to make zoodles themselves, the cooking possibilities are endless. You can make so many incredible meals and save money. They are delicious in traditional pasta dishes and even work in soups. I use zucchini noodles interchangeably with spaghetti noodles and love topping them with a meat marinara sauce or pesto or even alfredo — YUM!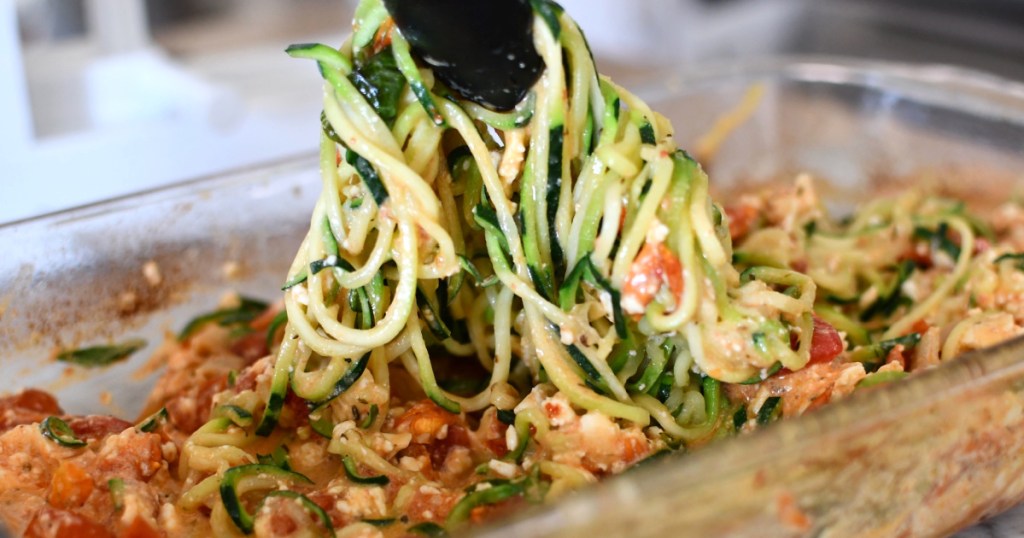 Check out some of our delicious zoodle recipes: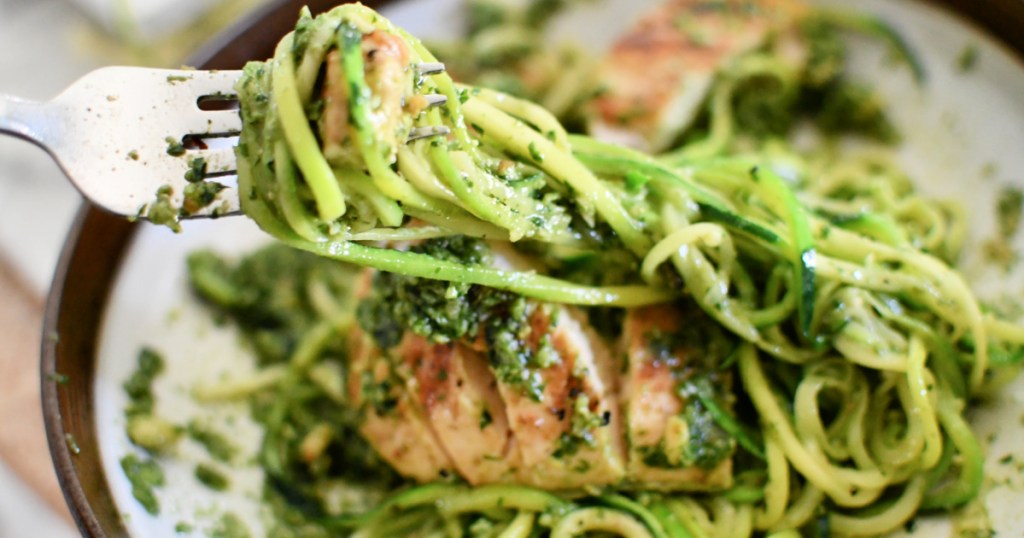 Let us know how you prefer to make zoodles and your favorite way of preparing them!
---
Now that you've mastered zoodles, learn how to make cauliflower rice!