Move Over Zoodles — This Keto Palmini Pasta Alternative is Taking Over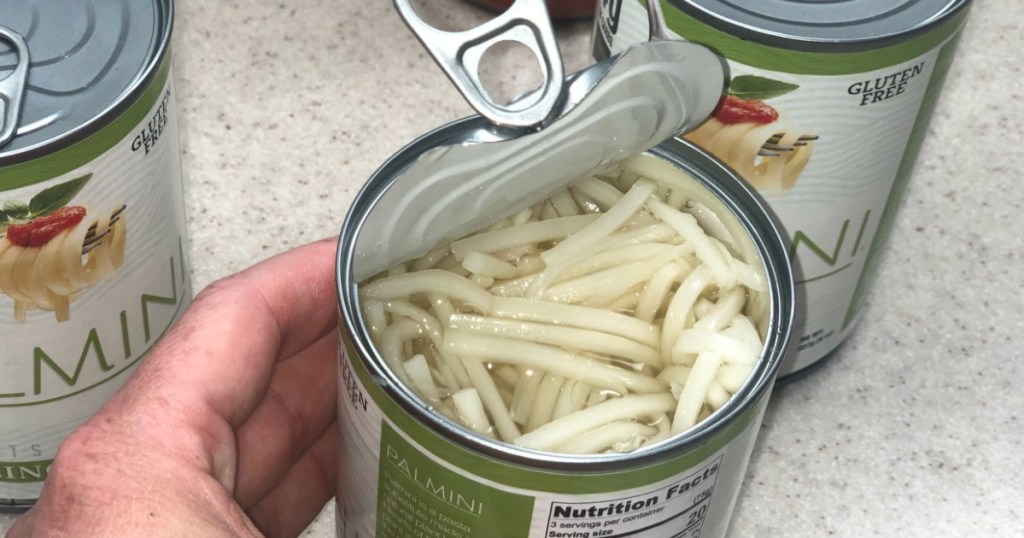 Have you tried this trendy new plant-based pasta?
Recently I was introduced to Palmini pasta made from hearts of palm. Not only is it 100% plant-based pasta, but each serving only has 20 calories and 2g net carbs, plus it's sugar-free and gluten-free! It also has the taste and texture of traditional pasta when it's "cooked" with your favorite sauces.
Palmini Linguini Nutrition:
Serving Size 1/3 Cup (75g) | 20 Calories | 0g Fat | 4g Total Carbs | 2g Fiber | 0g Sugar | 2g Protein | 2g Net Carbs
Ingredients: Sliced hearts of palm, water, natural sea salt, and citric acid.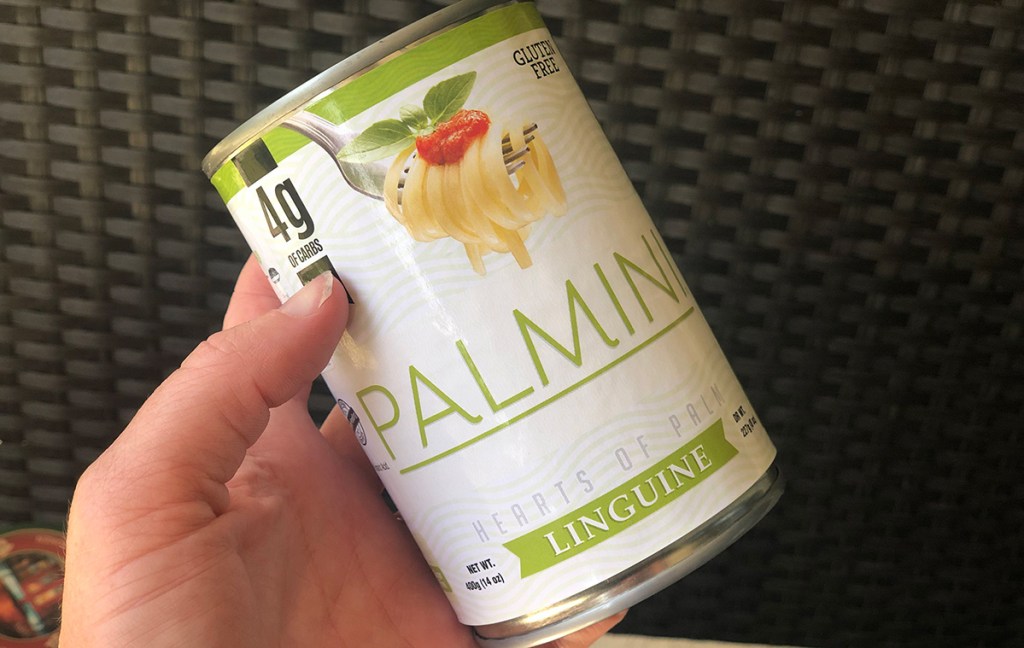 What are the benefits of hearts of palm?
Harvested from certain palm trees, hearts of palm are pretty much a superfood.
Rich in fiber, potassium, iron, zinc, phosphorus, copper, vitamins B2, B6, and C.
A good source of protein, riboflavin, and potassium.
Full of dietary fiber, vitamin C, folate, calcium, iron, magnesium, phosphorus, zinc, copper, and especially, manganese.
Have a favorable ratio between omega-3 and omega-6 fatty acids.
I simply had to try these keto-friendly noodles after hearing all these great benefits so I shared my experience on Facebook Live!
Tips for preparing Palmini pasta: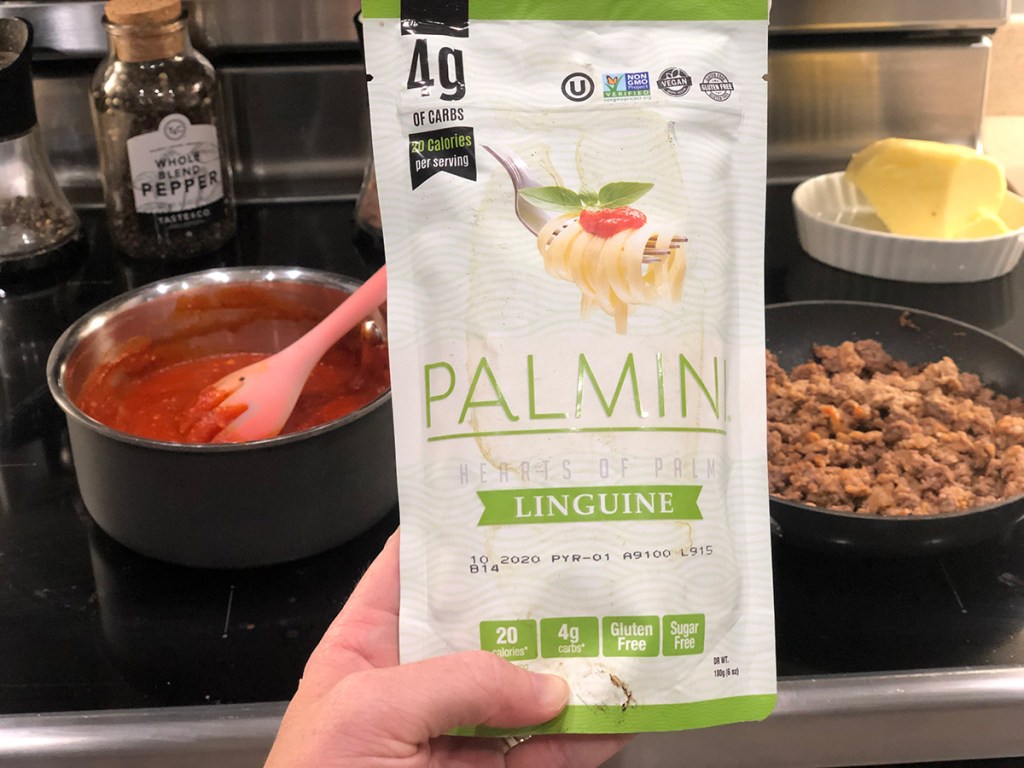 They taste best in hearty sauces.
I didn't care for the Palmini pasta when I initially cooked it with butter and garlic, but it was much better when I tossed the noodles in Rao's marinara sauce.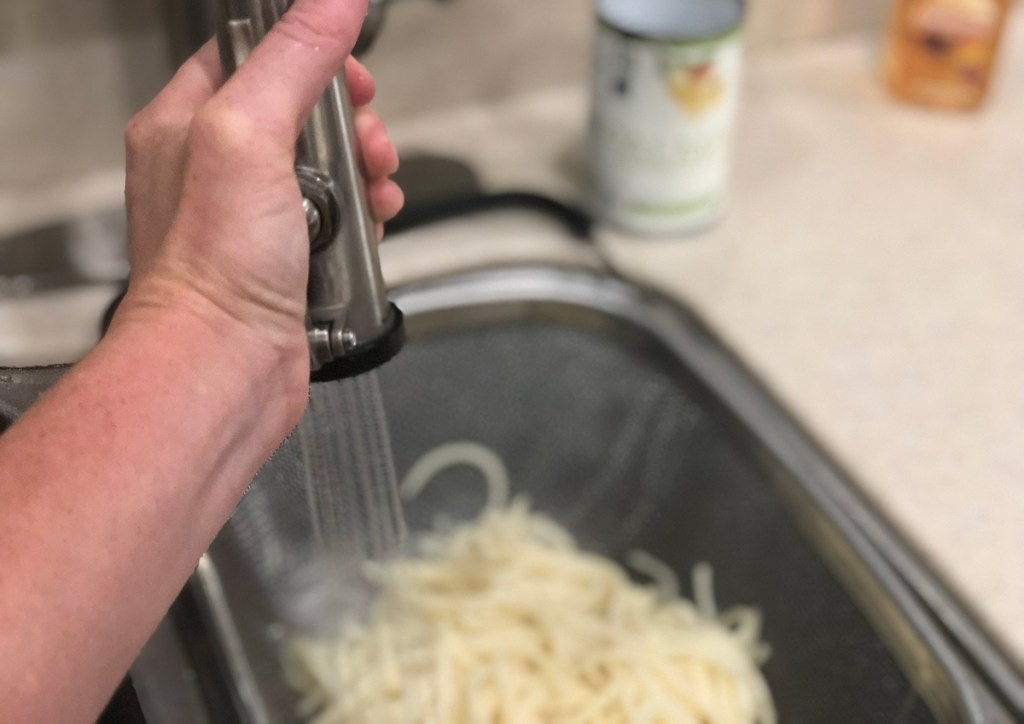 Try giving them a soak.
According to the Palmini website, if you soak the noodles in milk and rinse, they will take on a milder flavor similar to that of typical noodles.
Prepare them in your desired sauce.
Even though the Palmini noodles are already "cooked", you'll want to heat them up in a sauce so that they become a bit softer and take on the flavors of the sauce.
---
So, are they any good?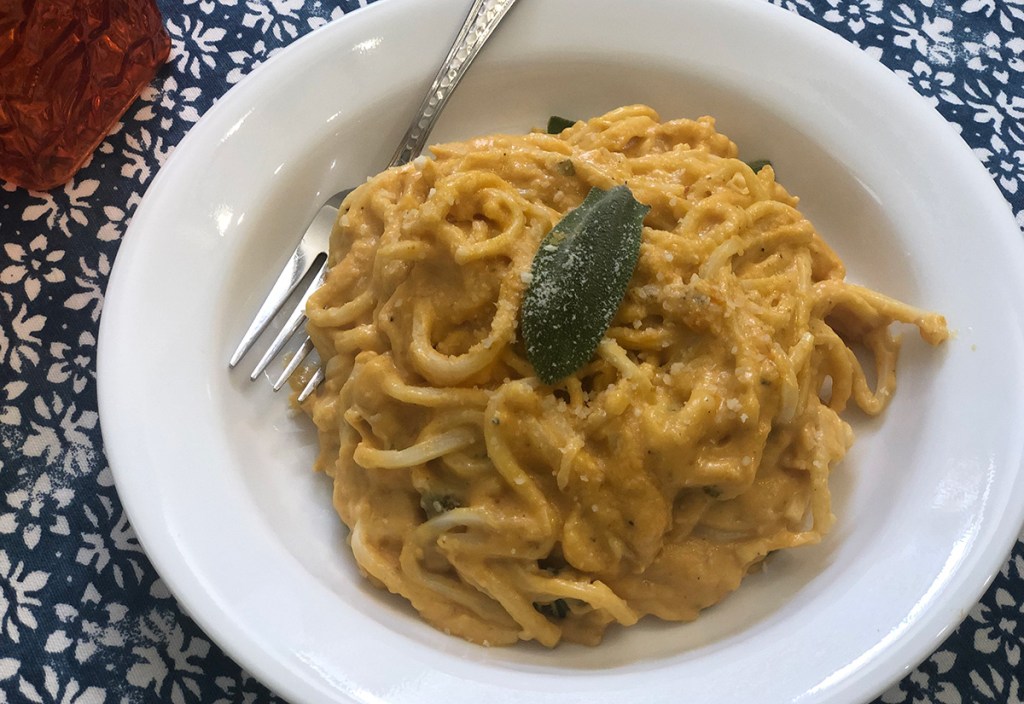 YES! This Palmini pasta is so satisfying! Although I am not the biggest fan of the price, it definitely gives you a really good "pasta" taste! I also love how the noodles are full of health benefits and the hearts of palm are sustainably sourced.
While I kept my pasta simple the first time around, I made these a second time tossed in Lina's yummy pumpkin sage alfredo sauce and they were absolutely delicious!
Want to try them yourself? You can pick up these noodles at Walmart & Amazon in both pouches or cans, with the canned packaging being the better value.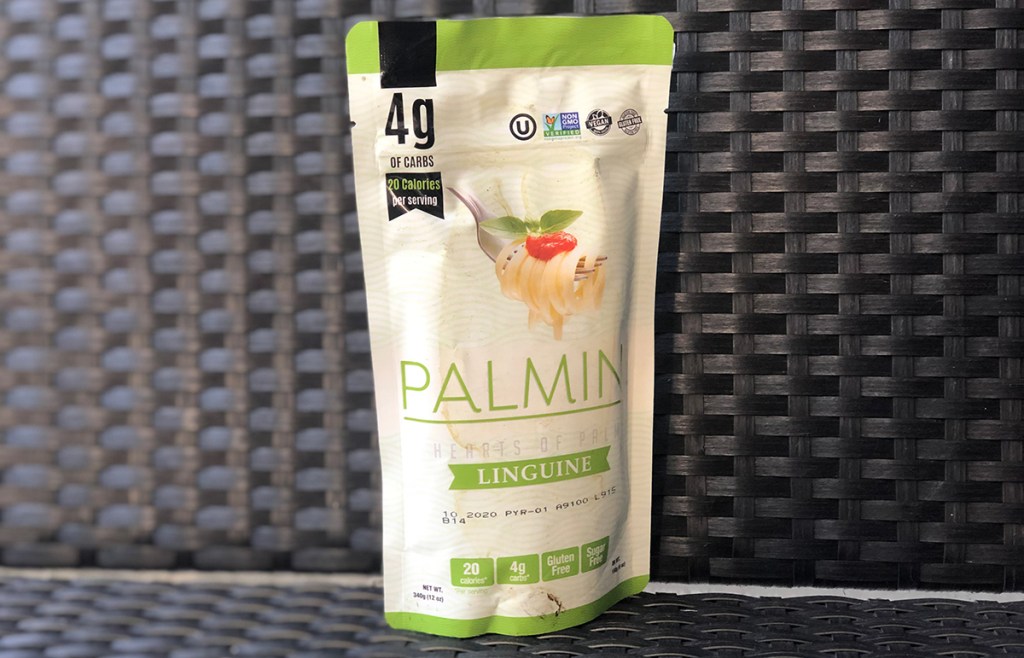 Let's all raise a fork to the latest keto-friendly pasta!
---