This Two-Ingredient Keto Pasta Recipe Was a Fail for Many!
Have you tried making this two-ingredient keto pasta recipe?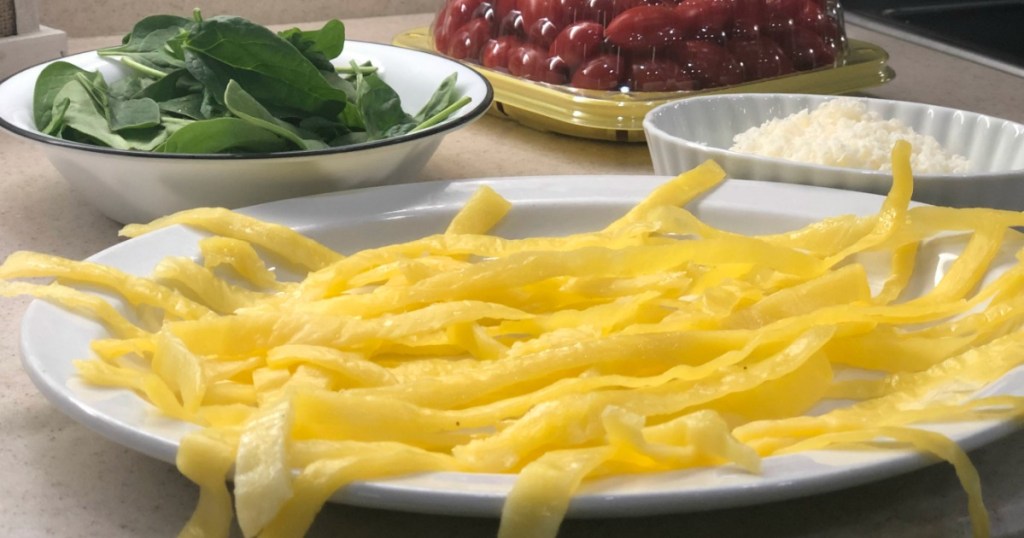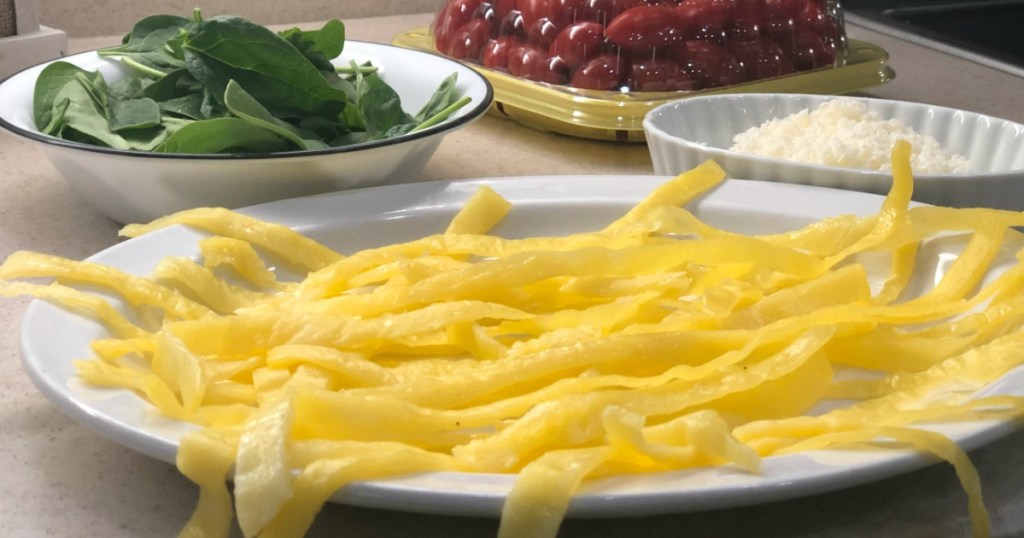 We're not kidding… only 2 ingredients!
When's the last time you made your own homemade keto pasta? (Zoodles don't count.) If you're like us, the thought probably never crossed your mind. So our girl Erica set out to try one of the easiest keto pasta recipes from Tasty in her recent video… and it only requires two ingredients! The best part – you likely already have these ingredients on hand.
"This pasta is Y-U-M!! But oh man, was it suspenseful! I was so nervous making this because I seriously did not understand how mozzarella cheese and egg yolk could turn into pasta. I was pleasantly surprised after cooling off this pasta that it turned out so good! It is NOT eggy, but it definitely has a strong cheese taste (well, I guess that is because it IS CHEESE)!
Anyway, it's amazing—I can't wait to try it with marinara, meat sauce, alfredo, vodka sauce, and more! It would probably be amazing as mac and cheese as well. I promise it will 100% fulfill your pasta craving!" — Erica
This recipe was a huge success for Erica! However…
When I tried making this keto pasta, it was a total failure!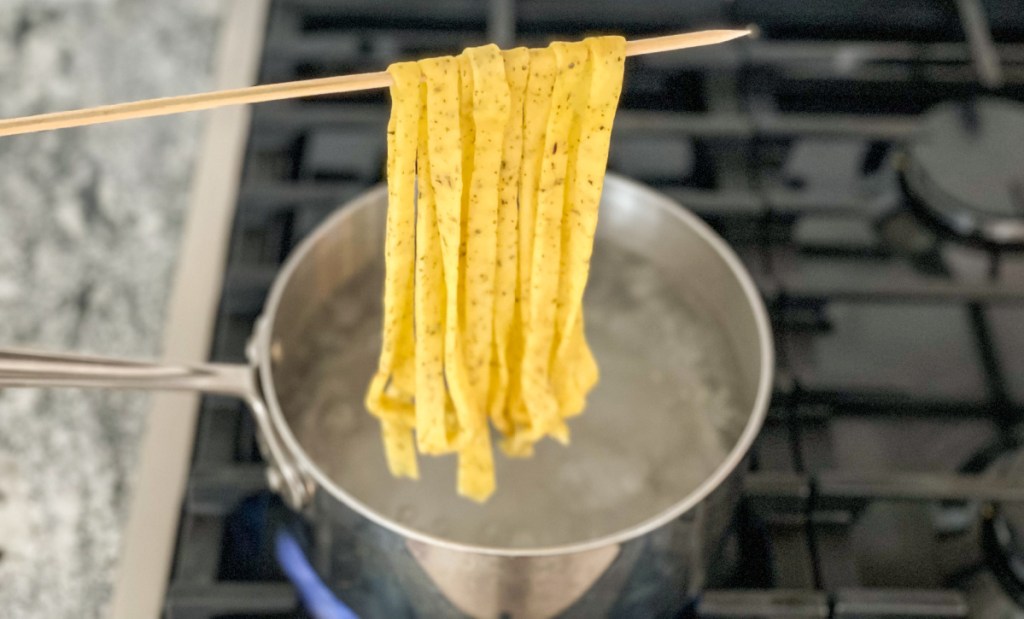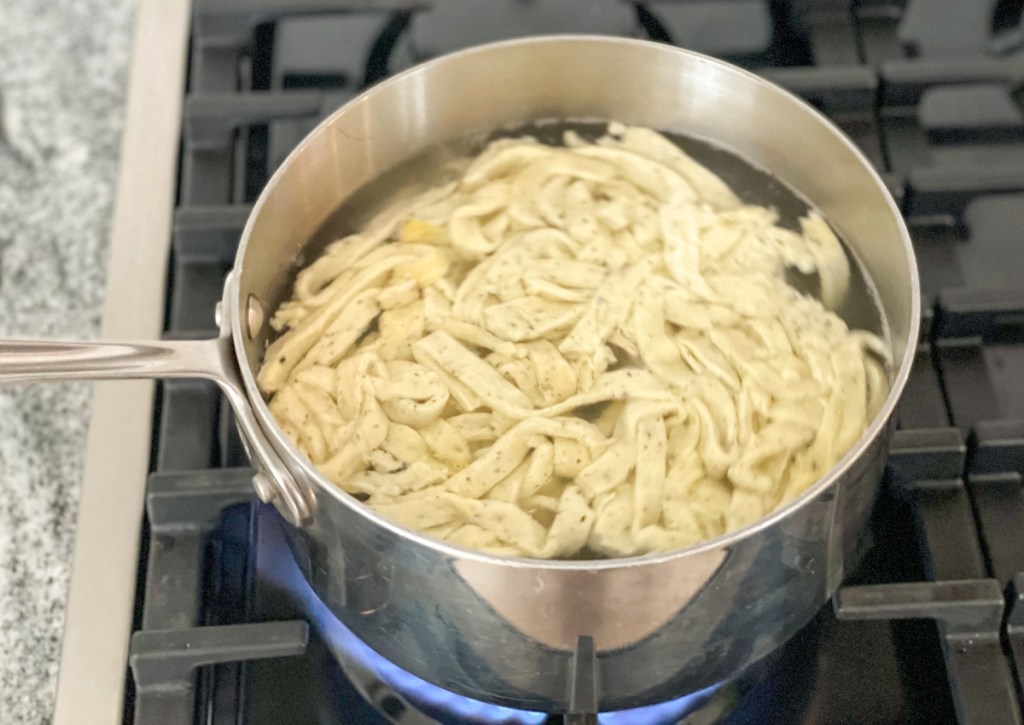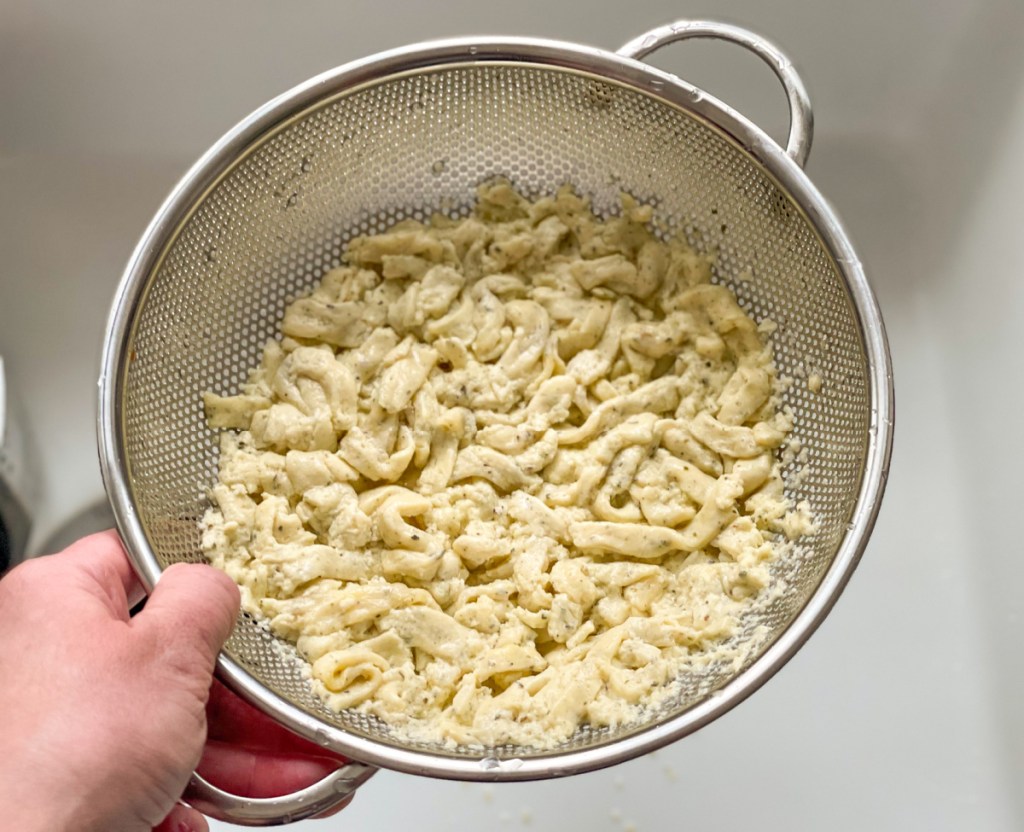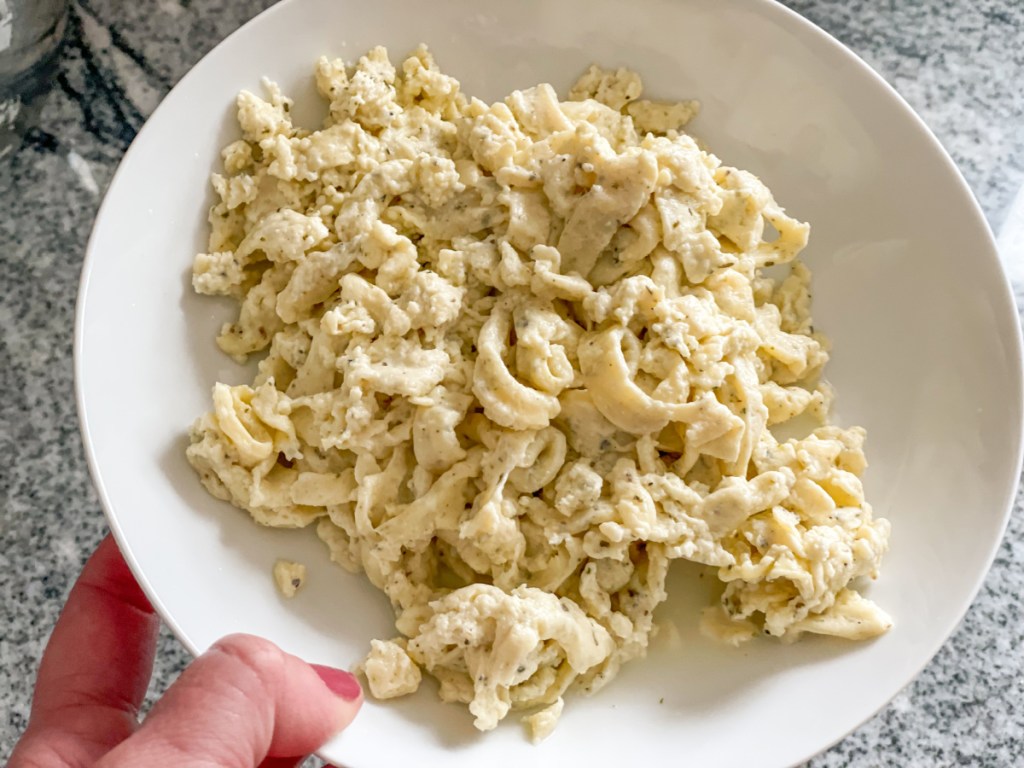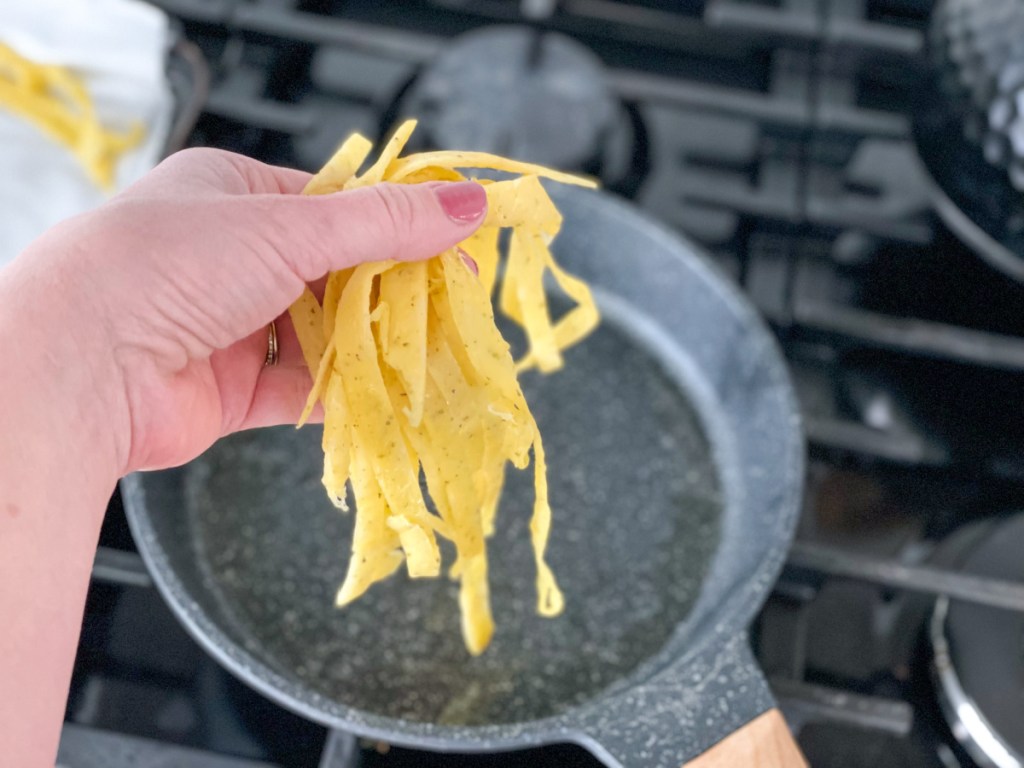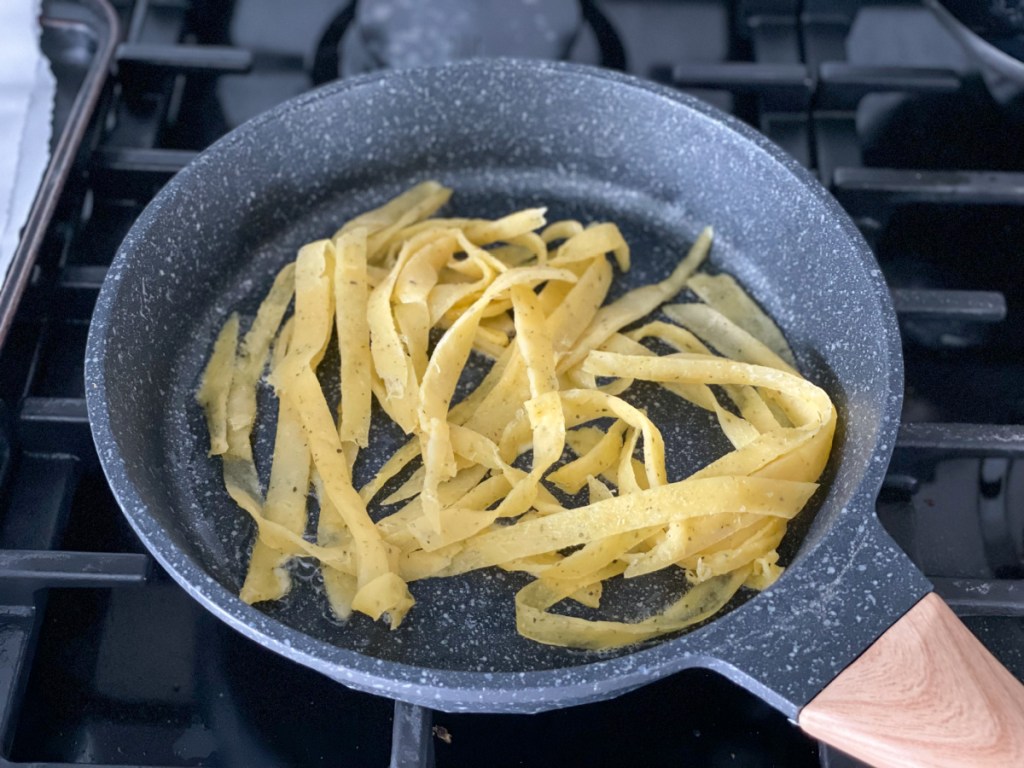 I don't usually mess up recipes this bad, but I could not get this pasta to cook for me! I followed the directions exactly and it turned to mush when I boiled it during my first attempt.
After that, I read through a bunch of comments on the original recipe post from Tasty. It seems some people had good luck pan-frying the pasta. Well, all my noodles just melted together with that method… But they tasted delicious! I couldn't stop breaking off little pieces and eating them!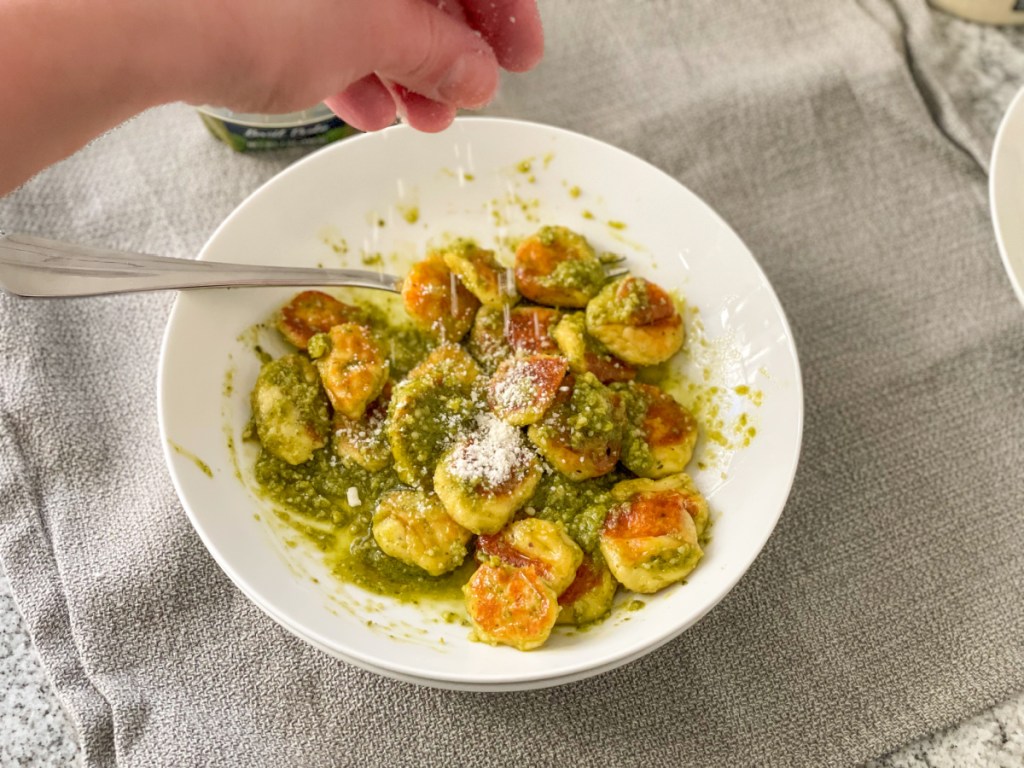 I ended up turning this failure into keto gnocchi instead, and man oh man did it end up amazing! Check out that recipe here.
If you still want to try out this 2-ingredient pasta recipe, check out Erica's pics below and all the recipe info!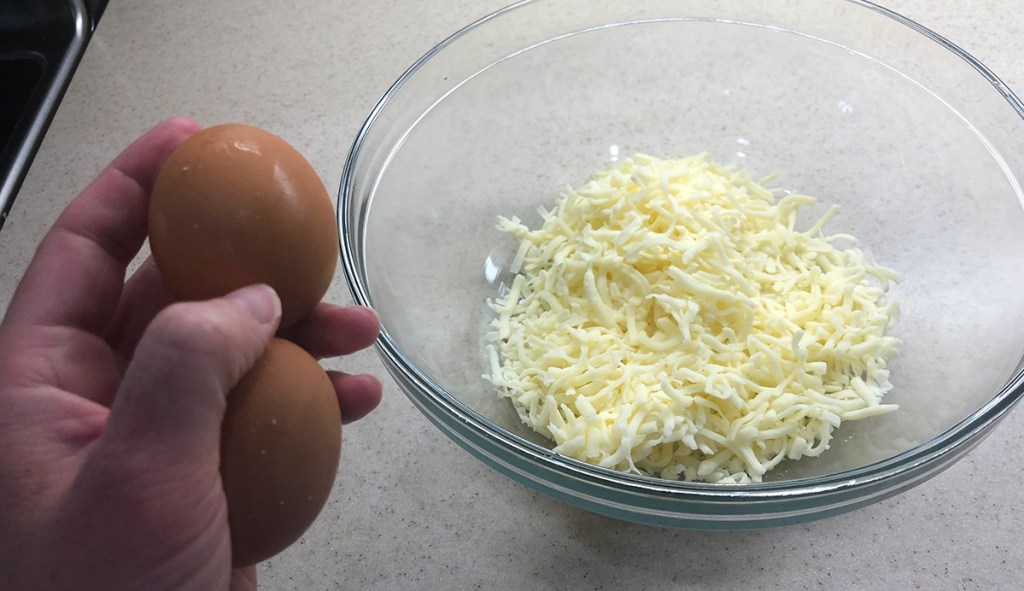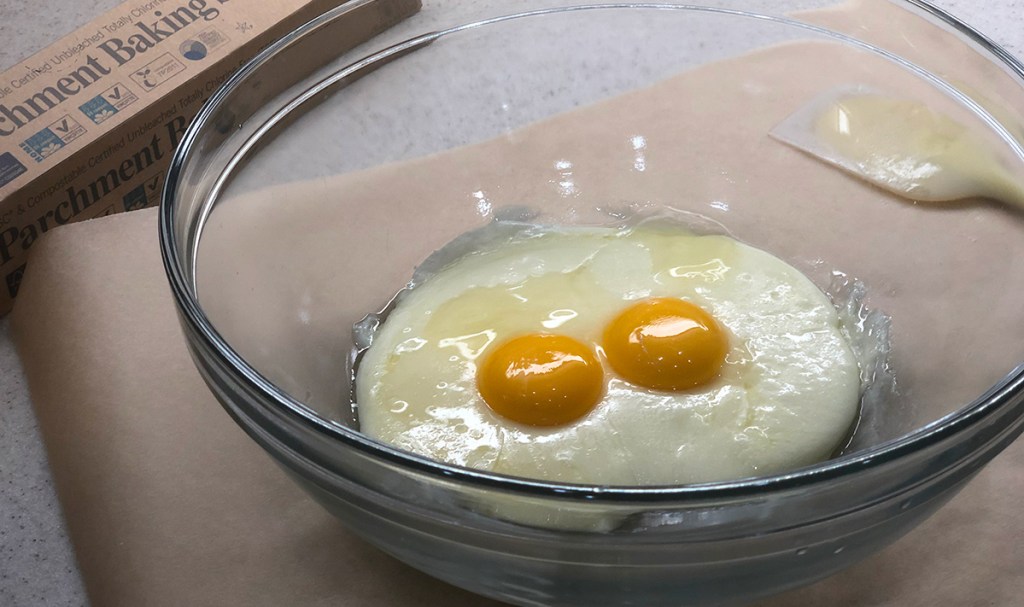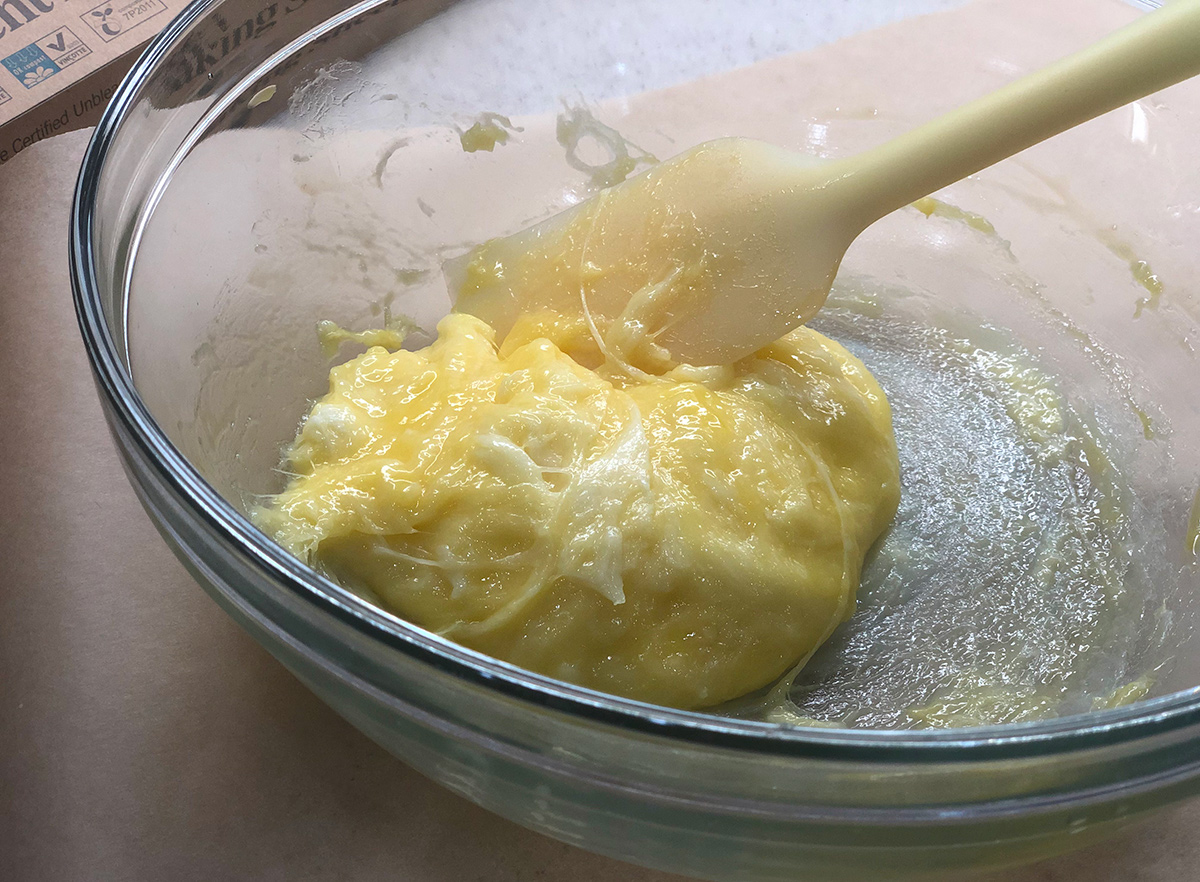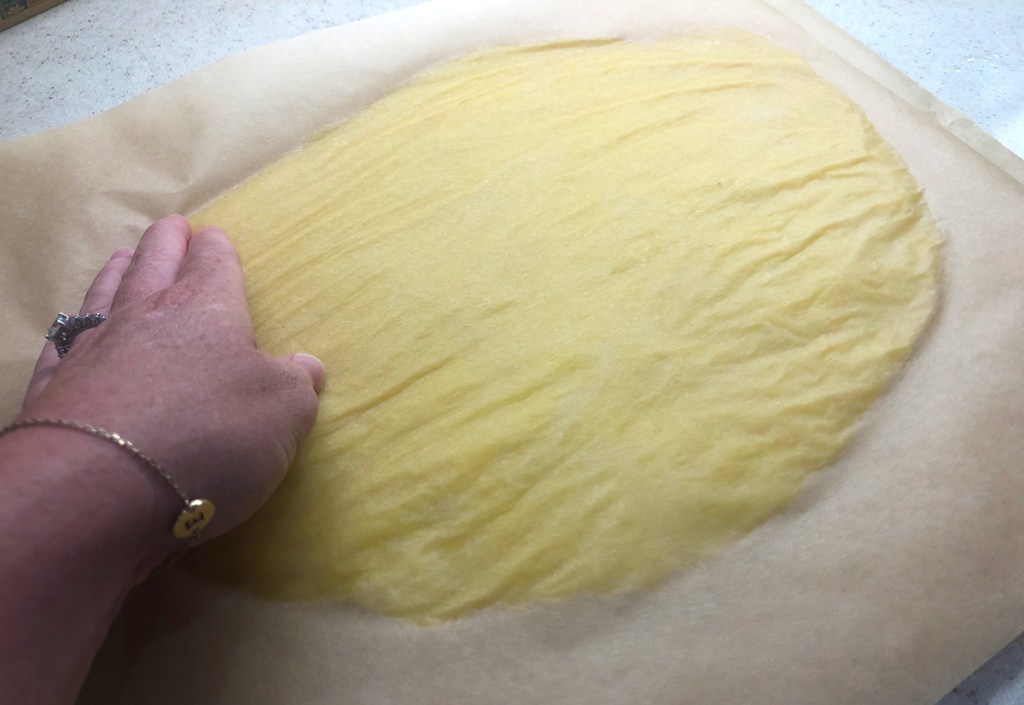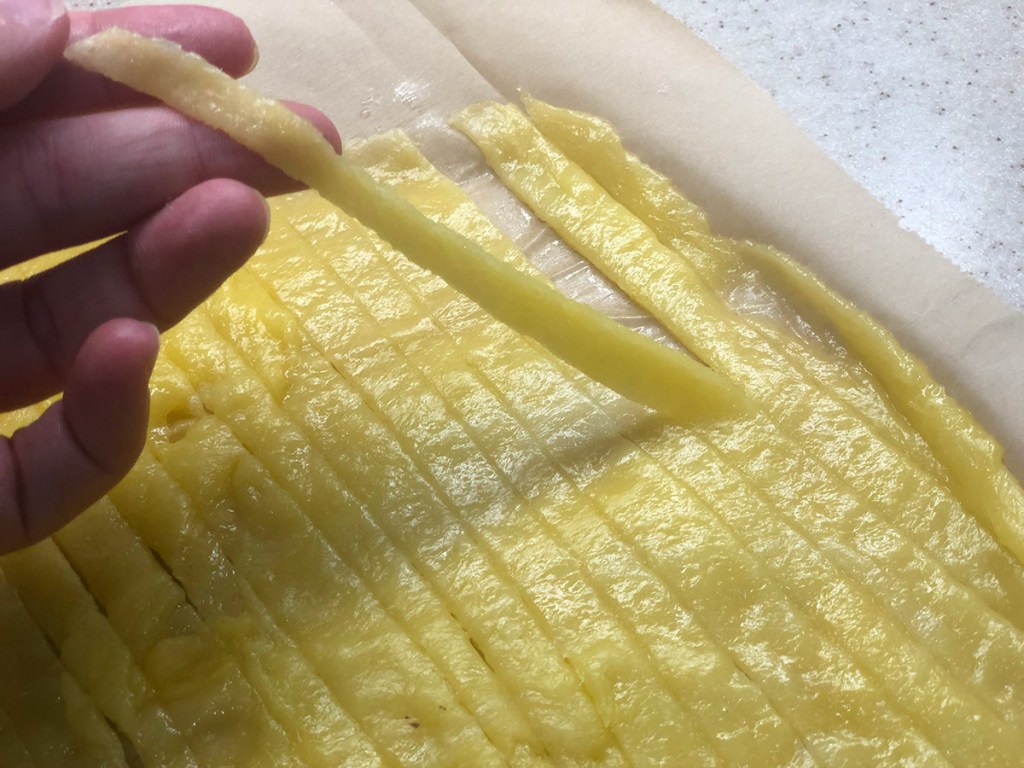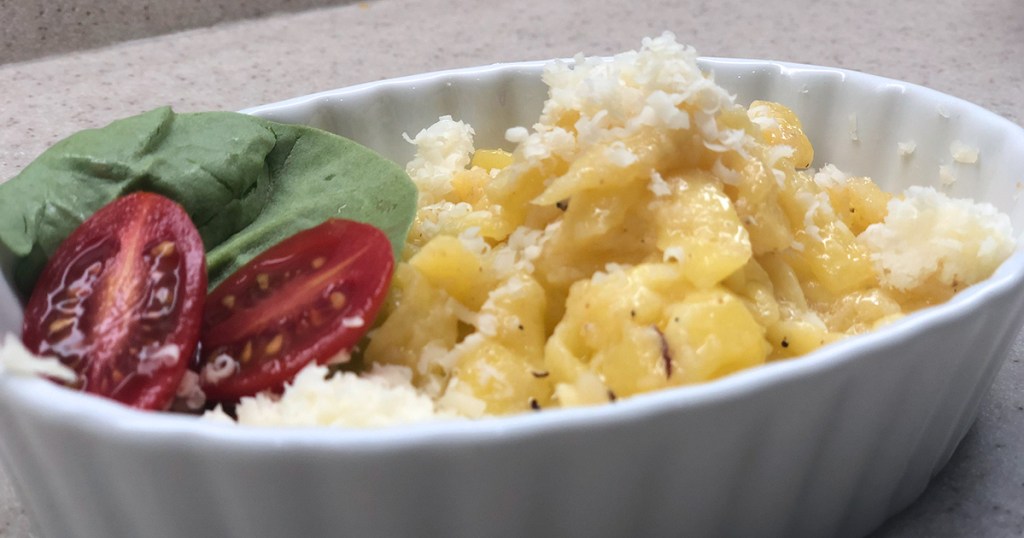 ---
Print
Two Ingredient Keto Pasta Recipe
yield: 1 SERVINGS
prep time: 4 HOURS 30 MINUTES
cook time: 1 MINUTES
total time: 4 HOURS 31 MINUTES
Keto pasta with just mozzarella and egg yolks!
Ingredients
2 cups mozzarella cheese, shredded
2 egg yolks
Directions
1
Melt the mozzarella cheese in a microwave-safe bowl in 30-second increments. Let it cool for about a minute. Then add your egg yolks to the softened cheese.
2
Mix the cheese and yolks together to create a uniform "dough" and transfer it to a parchment-lined baking sheet.
3
Place a second sheet of parchment on top of the dough, and then use your hands to smooth out the dough until it's nice and flat. Erica was surprised at how easily the dough rolled out by just using her hands!
4
Once flattened, remove the top piece of parchment paper and slice the dough into thin strips using a pizza cutter. You could also just use a knife here, but Erica found the pizza cutter to be much more effective.
5
After the strips are cut, transfer the "noodles" to a rack (you can place skewers over a large saucepan) and place it in the refrigerator for 4 hours or overnight to let the dough cool and set.
6
To cook the noodles, add them to a pot of boiling water for one minute. (This is much shorter than typical dried pasta cook times, so avoid overcooking).
7
Drain the noodles, and rinse them with cool water to avoid sticking. Then top the pasta however you'd like!
Nutrition Information
Yield: 2 cups keto noodles, Serving Size: 1 cup keto noodles
Amount Per Serving: 381 Calories | 29.3g Fat | 4.6g Total Carbs | 0.1g Sugar | 30.6g Protein | 4.6g Net Carbs
---
So yummy! 🍝
Have you tried making this two-ingredient keto pasta? Let us know your success or failure!
---
Love this? Try Lina's keto lasagna recipe!