Our Easy Keto Gnocchi Recipe Was a Failed Recipe Turned into a Success!
This easy keto gnocchi recipe took a failed pasta attempt and turned it into something spectacular.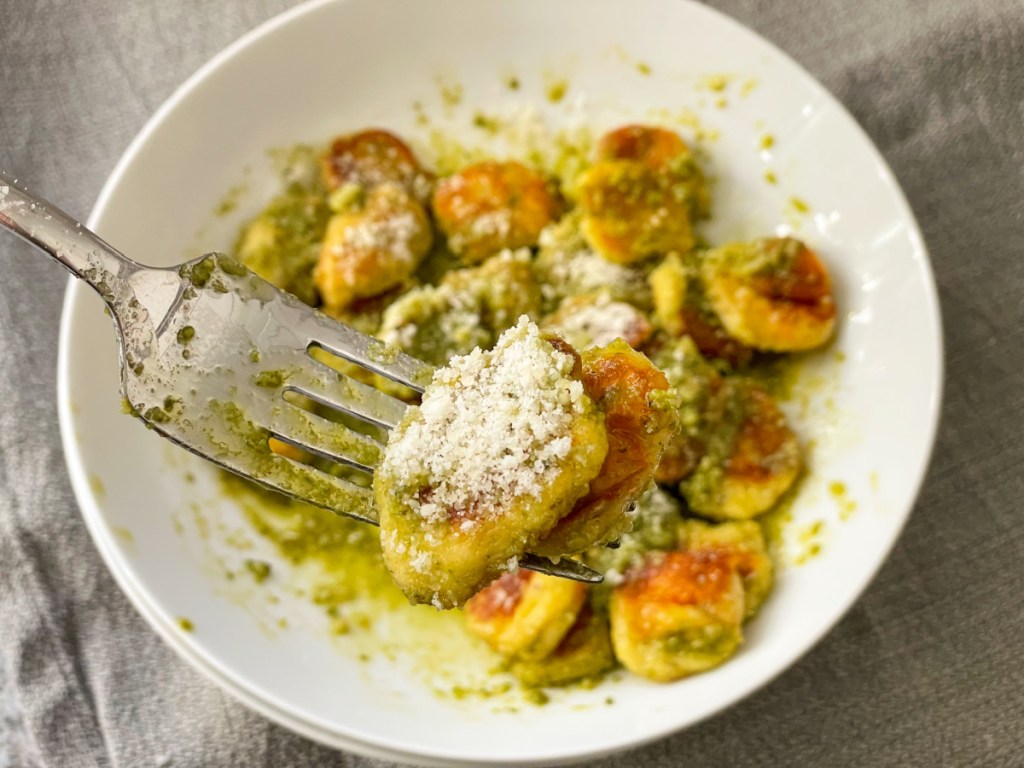 Who knew keto gnocchi could be born from a failure.
First of all, this keto gnocchi recipe is super easy to follow and I'd venture to say, one of the tastiest ways to eat keto pasta. You can't go wrong with gnocchi and I think I like this better than regular gnocchi that's made with flour, mashed potatoes, and egg.
I was originally remaking this two-ingredient pasta that Erica tested out a while ago and it turned into a total failure for me, twice! Boiling it turned to mush and when I tried pan-cooking it, the pasta all melted together. However, the pan-fried attempt was super tasty though… I couldn't stop eating it.
And from that failure, came the idea for keto gnocchi!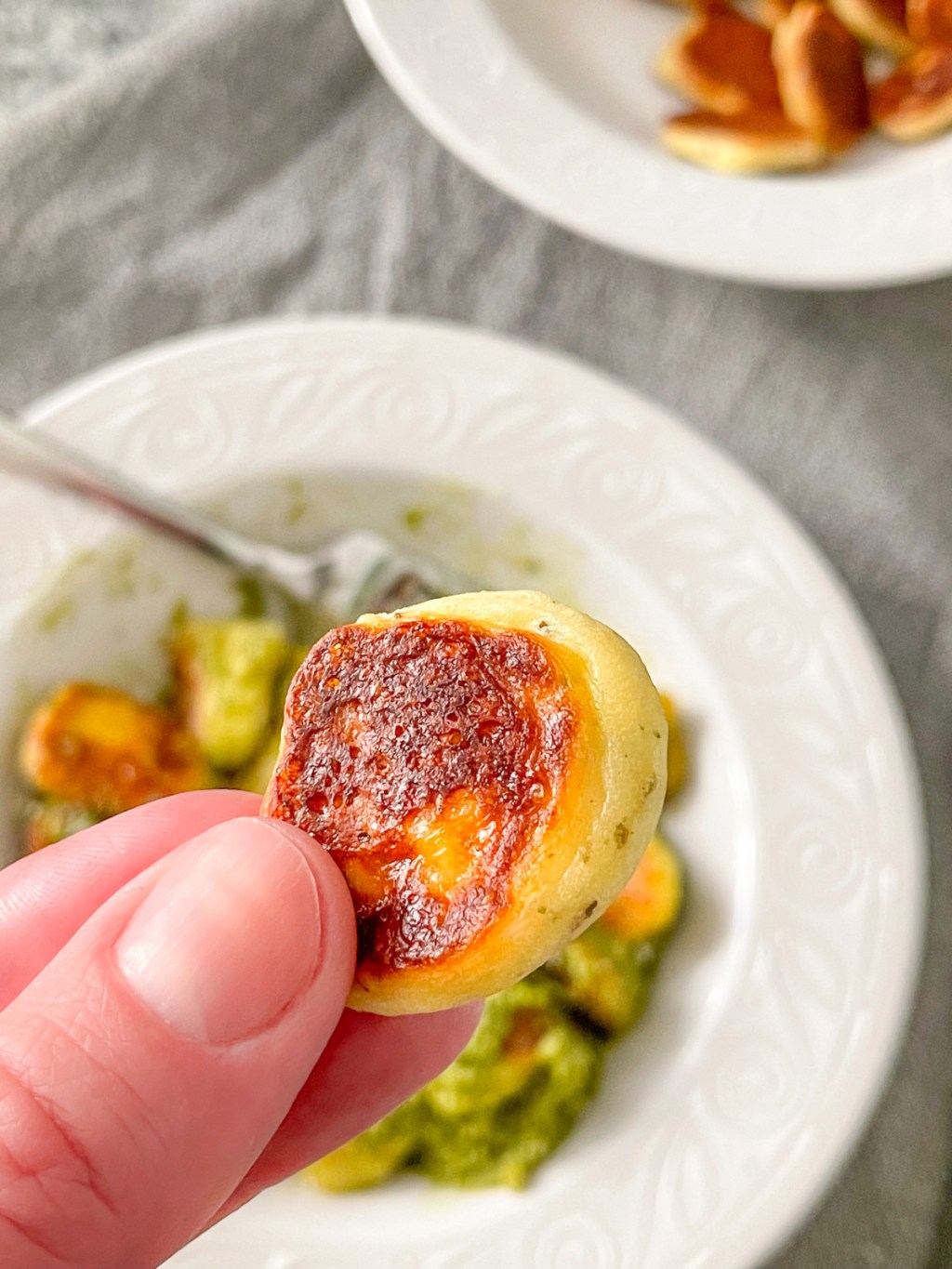 How to make keto gnocchi:
This recipe is similar-ish fat head dough but even cheesier. Think of little baby, fried mozzarella sticks, but better! All you need to make this keto gnocchi recipe is mozzarella cheese, egg yolks, almond flour, garlic powder, and Italian seasoning. That's it!
To make the gnocchi, you melt the mozzarella and mix in the egg yolks, almond flour, and seasonings. Then you form it into gnocchi and pan fry it until it's golden brown. Top with whatever sauce your heart desires. Yum!
If you really don't feel up for making keto gnocchi, check out this post on all the different types of keto pasta you can purchase at the store.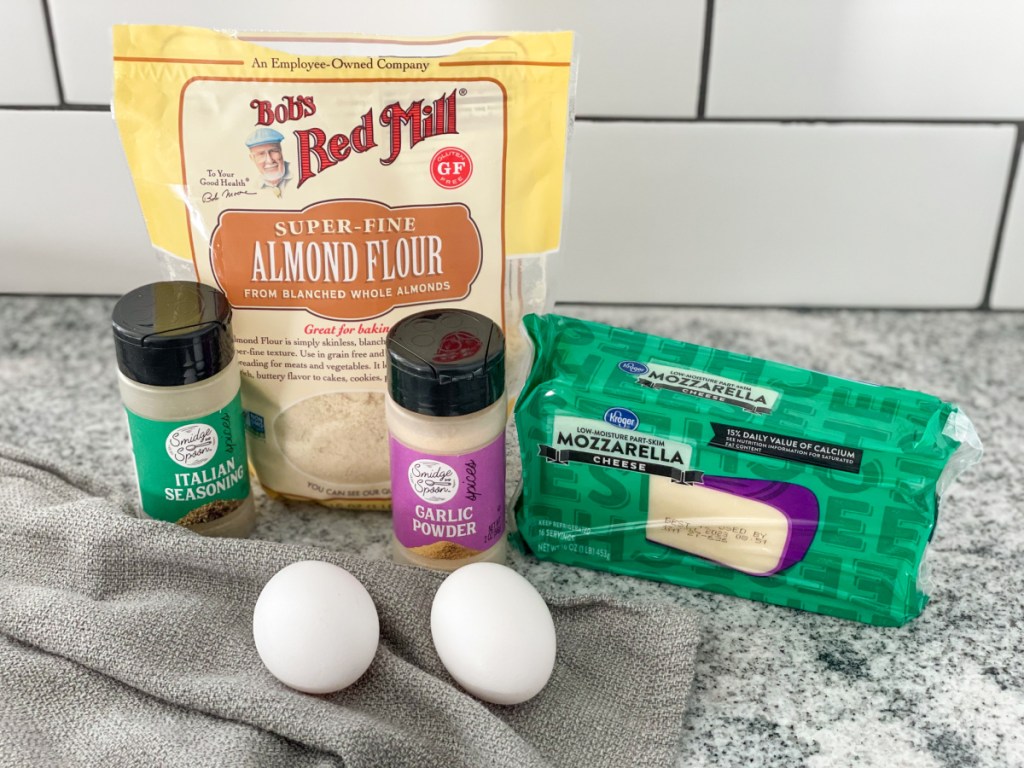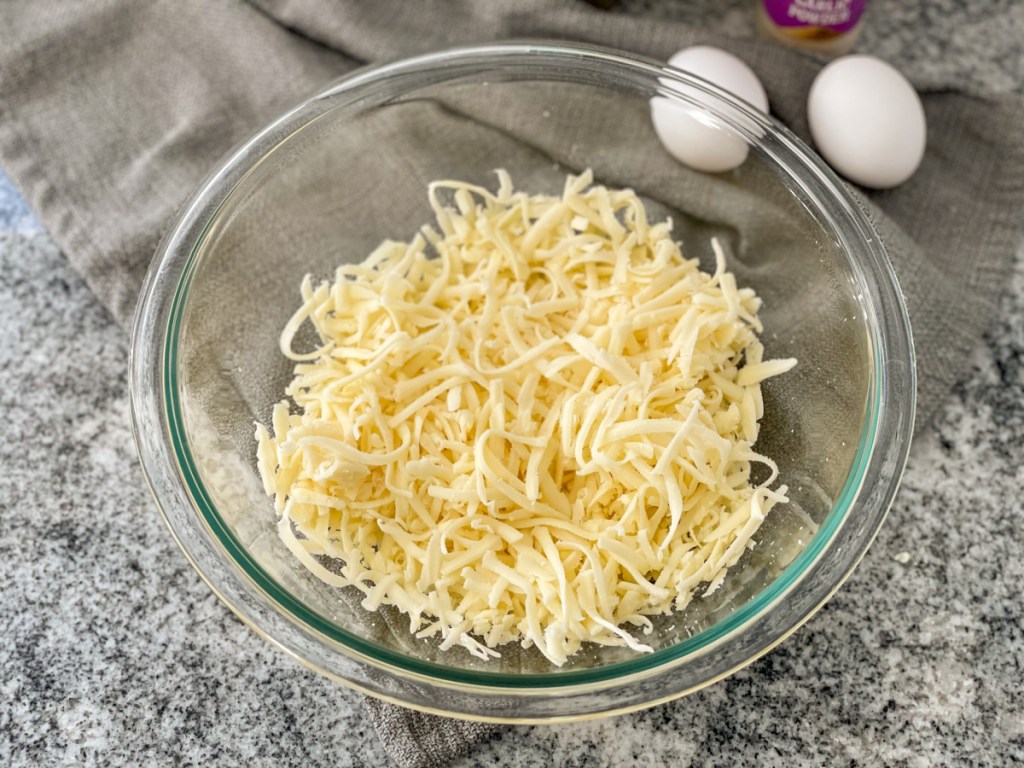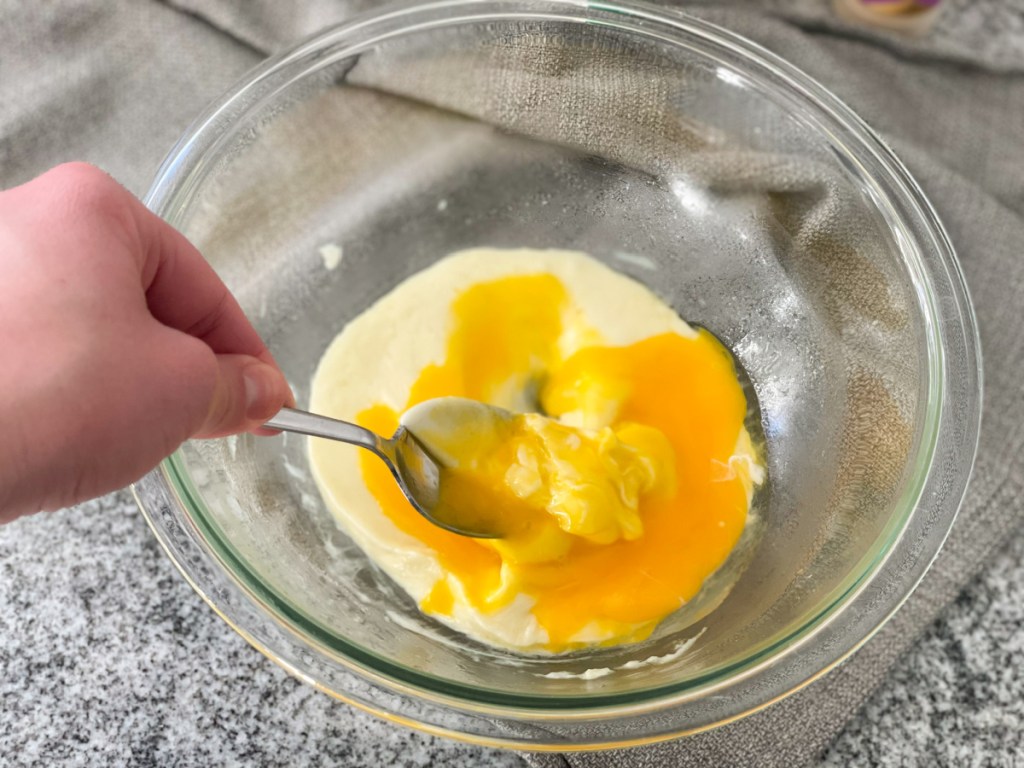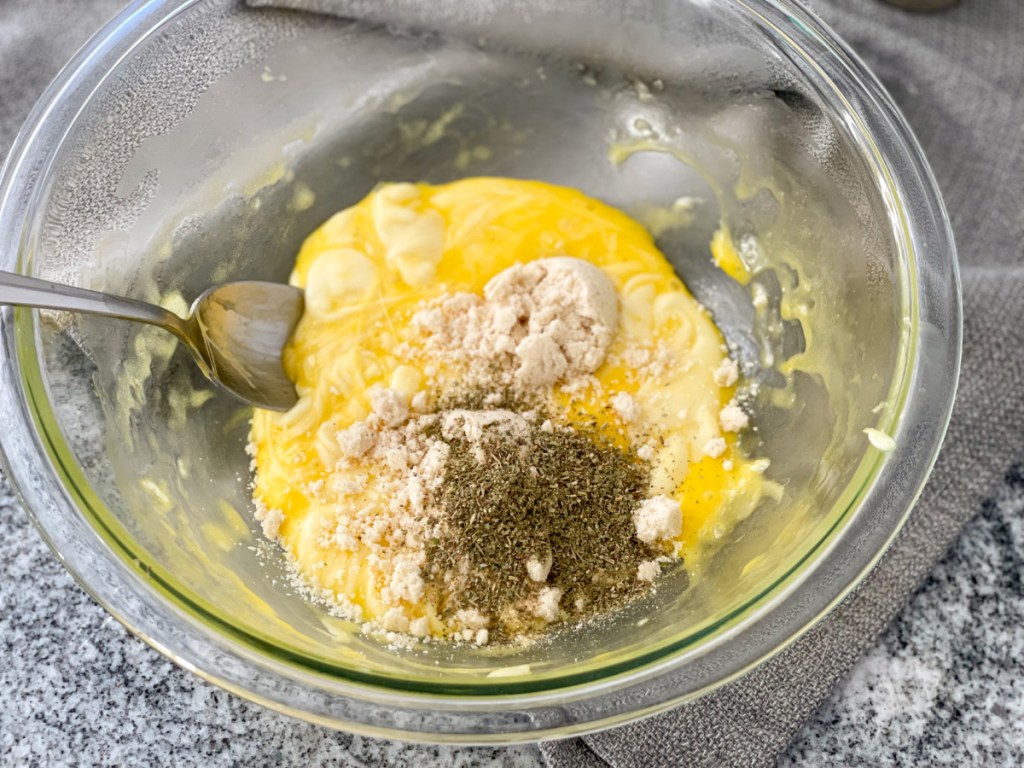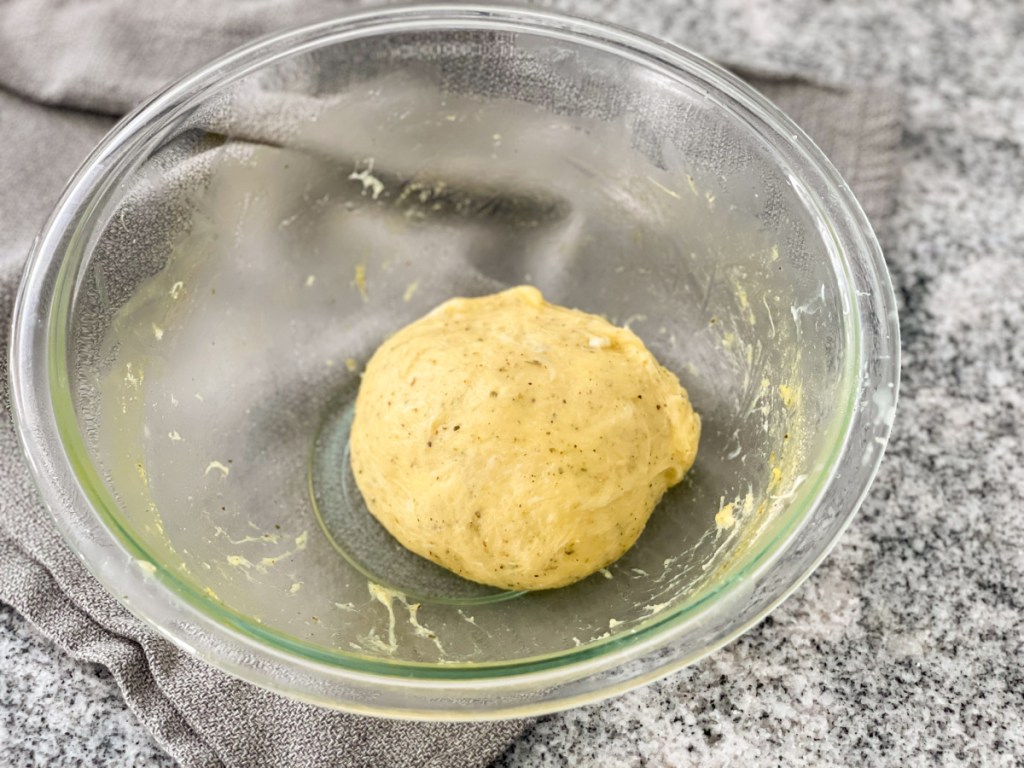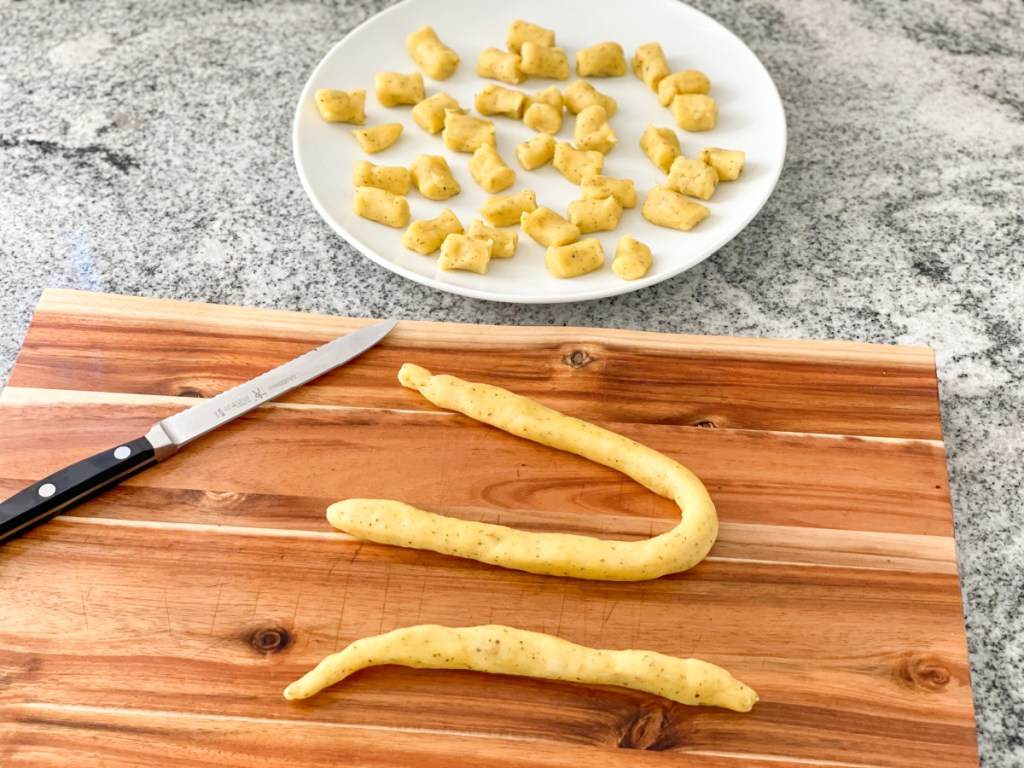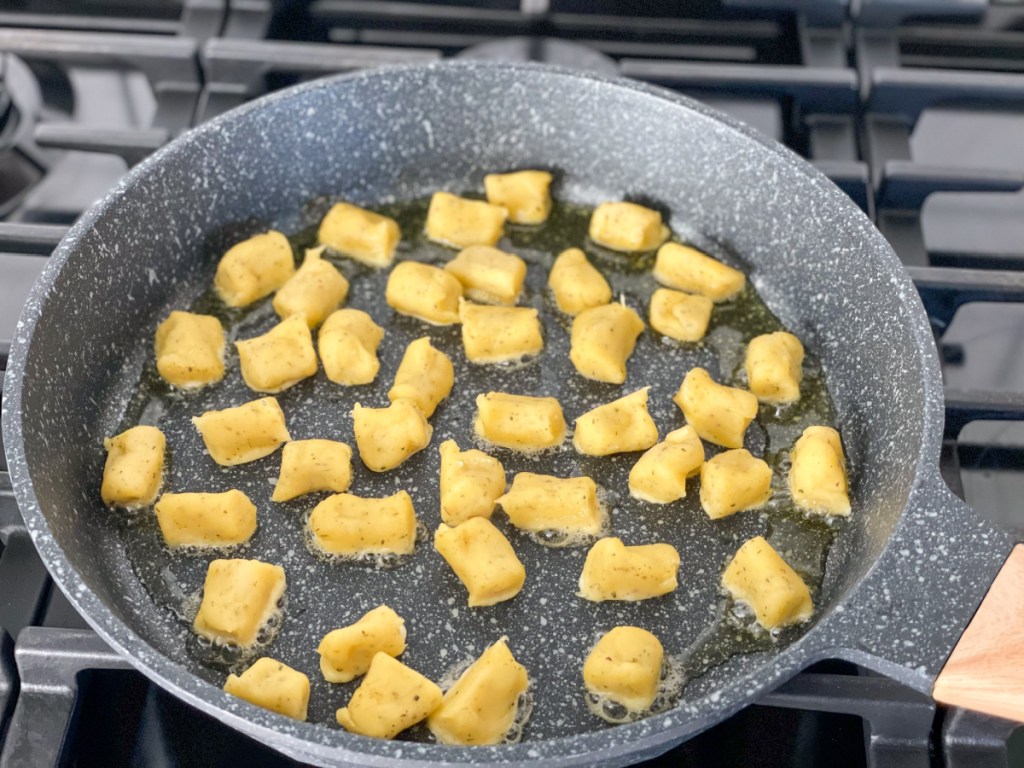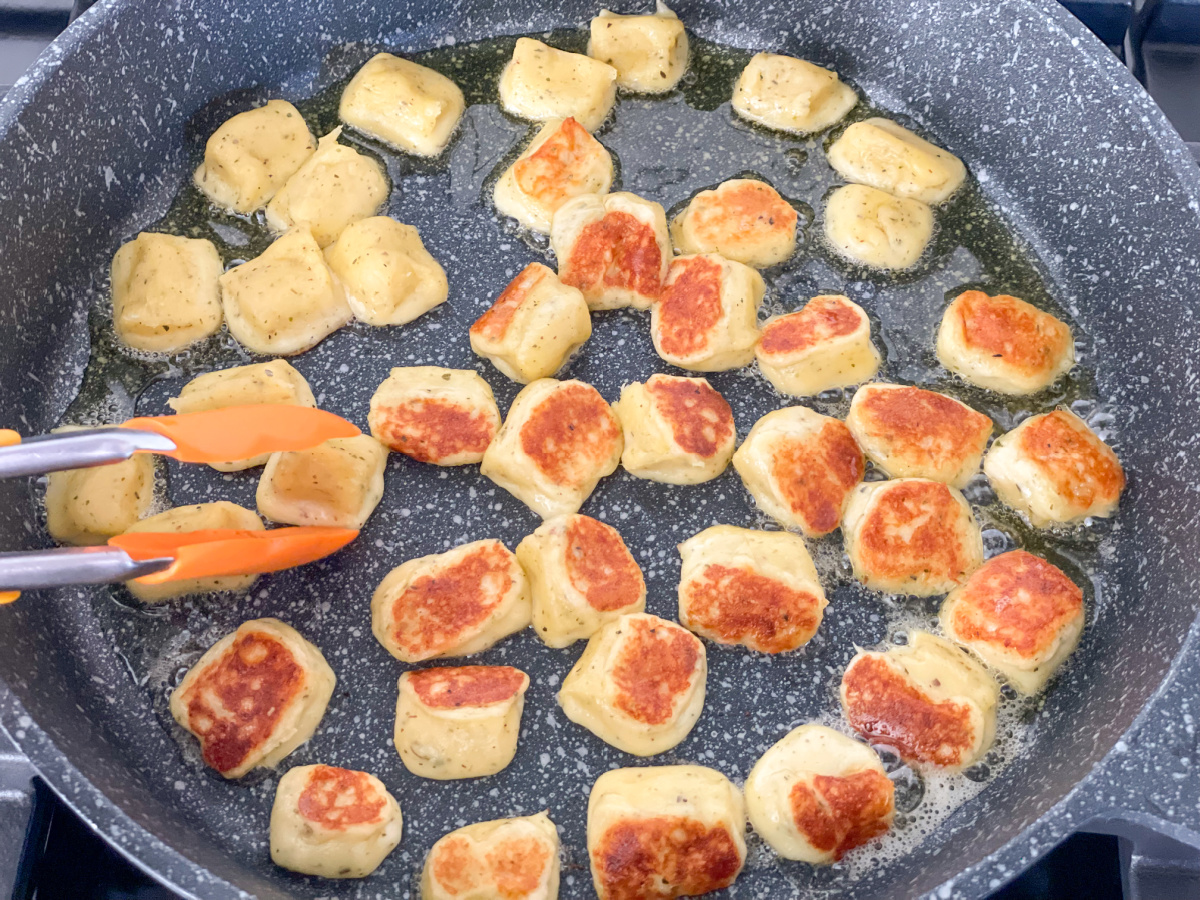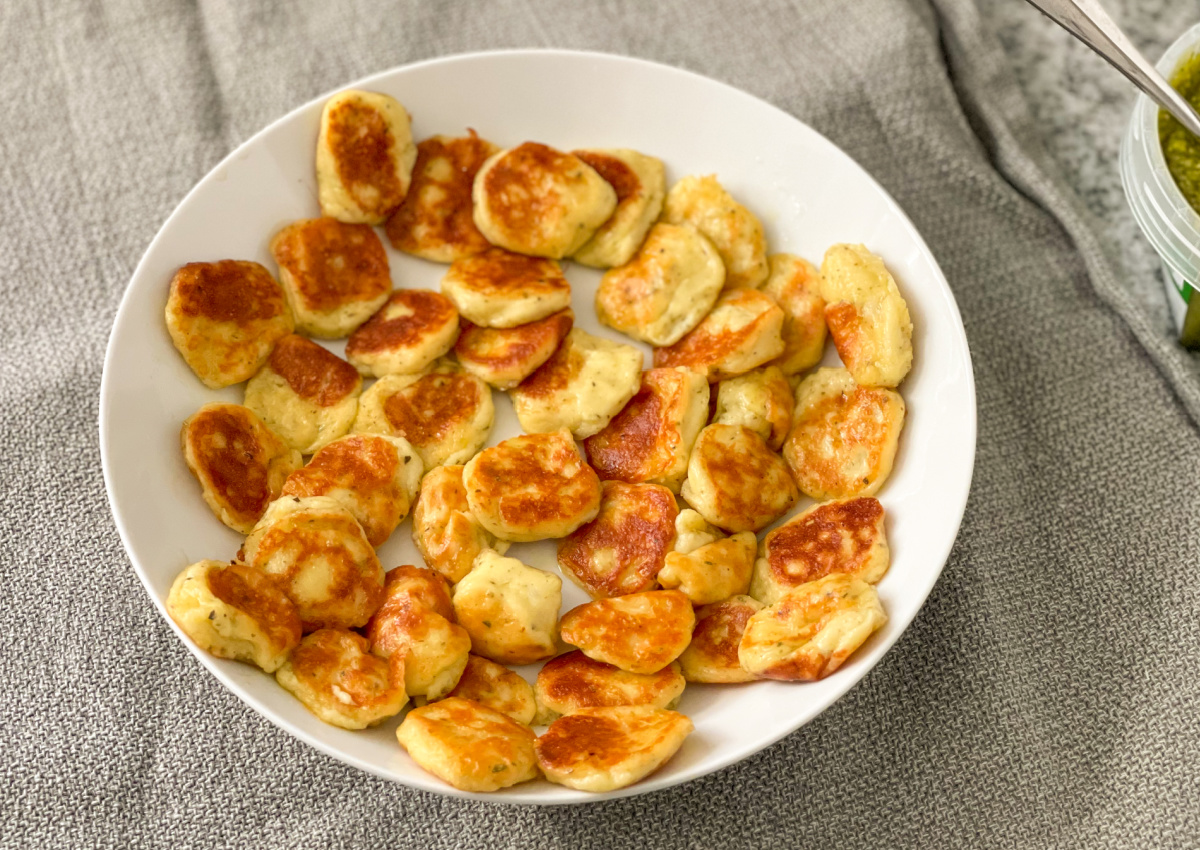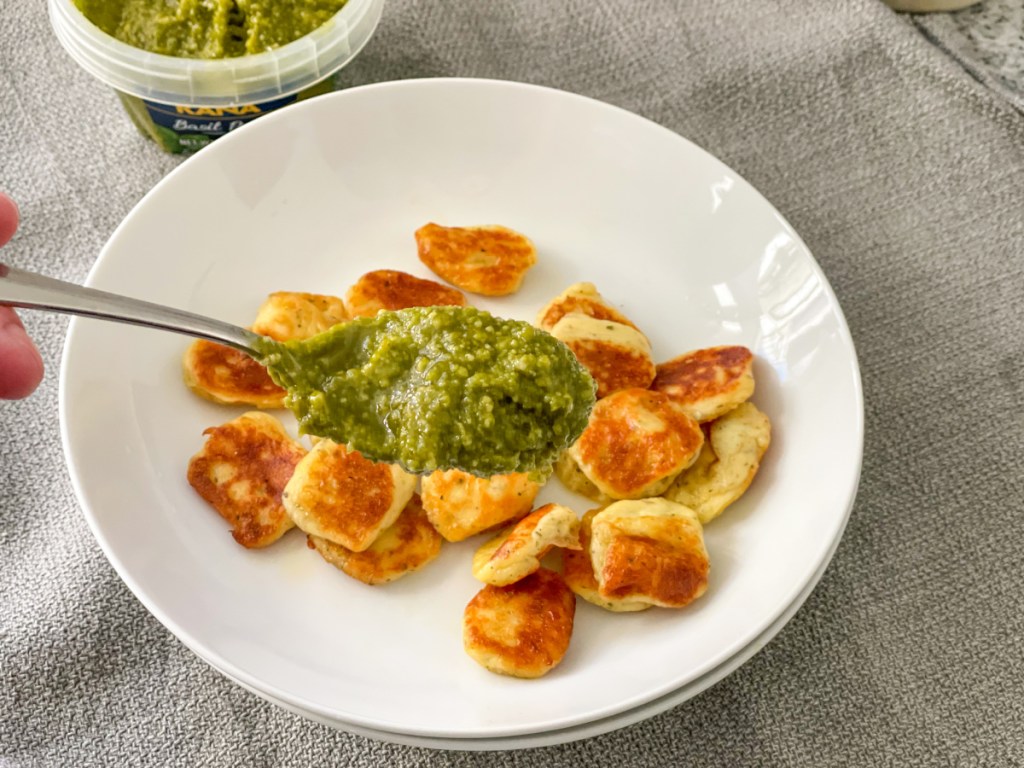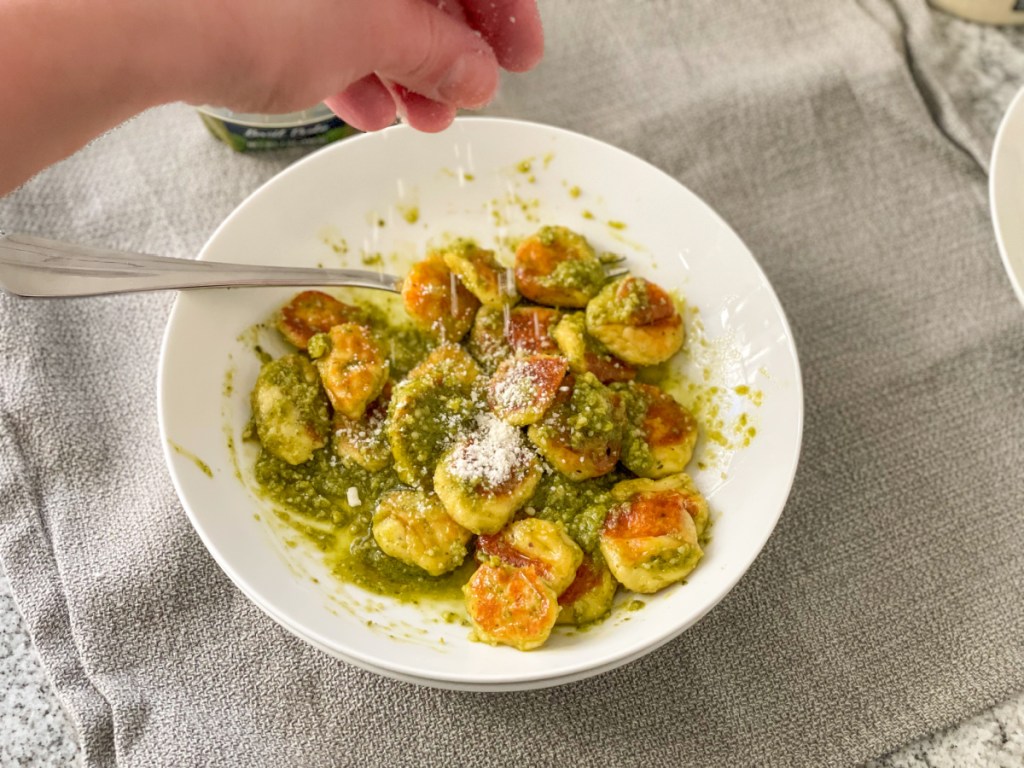 ---
yield: 1 SERVINGS
prep time: 35 MINUTES
cook time: 10 MINUTES
total time: 45 MINUTES
Mozzarella cheese, egg yolks, a little almond flour, and seasonings make the most amazing keto pasta dish.
Ingredients
2 cups mozzarella cheese, shredded
2 egg yolks
1 teaspoon garlic powder
1 teaspoon Italian seasoning
1 tablespoon olive oil (for cooking)
pptional toppings: pesto, parmesan, marinara, Alfredo sauce
Directions
1
Melt mozzarella cheese in a microwave-safe bowl in 30 second increments.
2
Add egg yolk, almond flour, garlic powder, and Italian seasoning. Mix until well combined. It might be easier to mix with your hands.
3
Using your hands, form the dough into long "snakes" by rolling and stretching it. You want the snakes a little less than 1/2 inch in diameter. Cut the snakes into about 1/2-inch pieces to form the gnocchi. You can lightly press them with a fork if desired but it's not necessary. Let the gnocchi rest for about 30 minutes in the fridge on a baking sheet or plate.
4
Heat olive oil in a skillet over medium heat. Add the keto gnocchi to the skillet and cook for about 3 to 5 minutes per side, until lightly browned. Then remove from heat and top with the sauce of choice. Enjoy!
Nutrition Information
Yield: 2 servings, Serving Size: about 1 cup of cooked gnocchi
Amount Per Serving: 437 Calories | 32.9g Fat | 9.1g Total Carbs | 1.4g Fiber | 0.5g Sugar | 32.8g Protein | 7.6g Net Carbs
---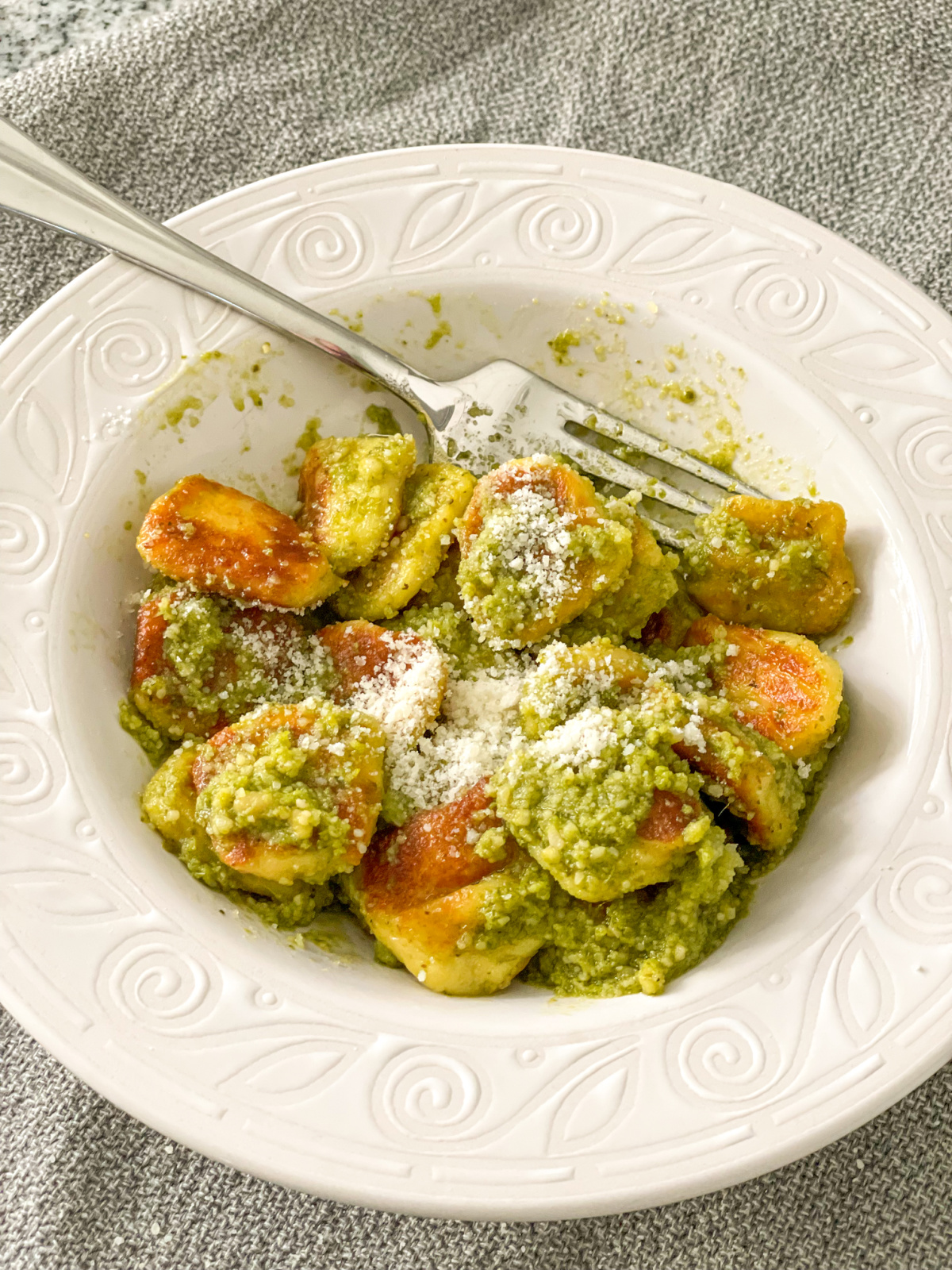 Tips for making the best keto gnocchi recipe:
If you're on a time crunch (or just really starving), you can skip letting the gnocchi rest in the fridge for 30 minutes. It might be a little meltier, but if you skip this step, it'll still work. Just don't crowd the gnocchi in the pan, give it some space to spread. You can also put it in the freezer for 15 minutes.
Try adding different seasonings. Add 1/4 teaspoon of red pepper flakes for some spice. Don't have Italian seasoning? You can just use 1/2 teaspoon of oregano or basil.
This recipe is written for two servings but it's super easy to double, triple, or even quadruple for a family. The portion might seem small once it's cooked up, but remember, it's an entire cup of shredded mozzarella so it's filling!
Top it with your favorite keto sauces — marinara, pesto, Alfredo, or even just parmesan are all great options!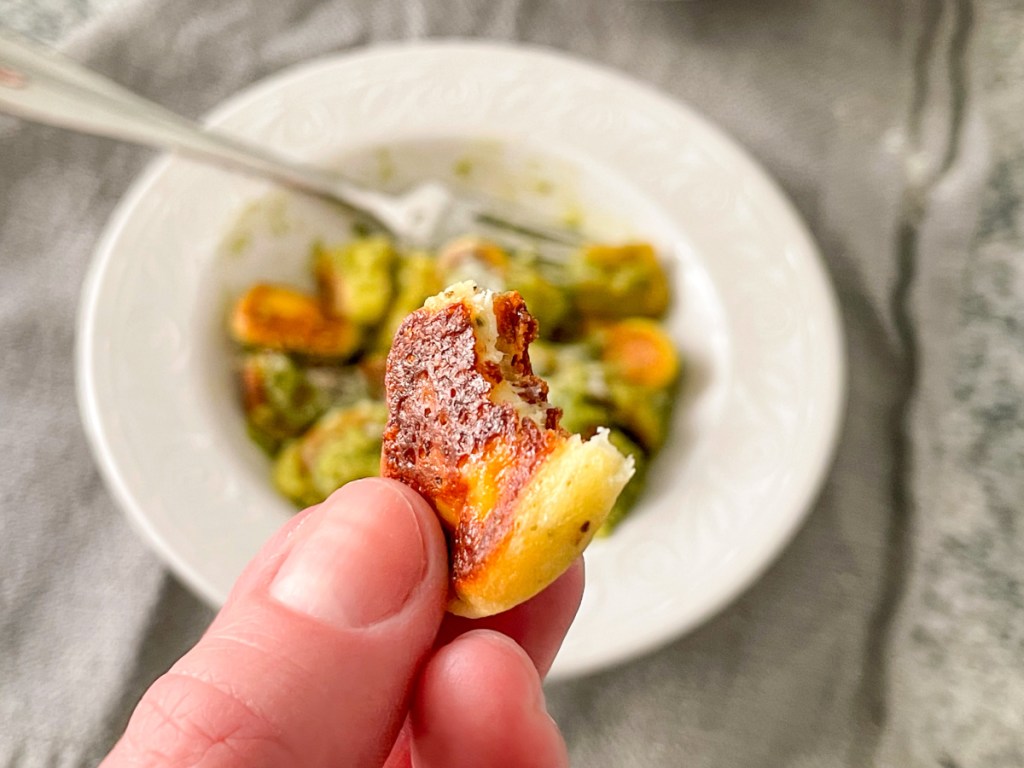 Is gnocchi keto-friendly?
Traditional gnocchi is not keto-friendly. It's made with flour, mashed potatoes, and an egg. Flour and mashed potatoes are not keto-friendly ingredients.
This keto gnocchi recipe is super keto-friendly though! Mozzarella, egg yolks, and almond flour are all allowed on a keto diet! Just be mindful of what kind of sauce you add to the gnocchi as some sauces can have a lot of carbs! Or just keep it simple and add some grated parmesan cheese. SO GOOD. 😋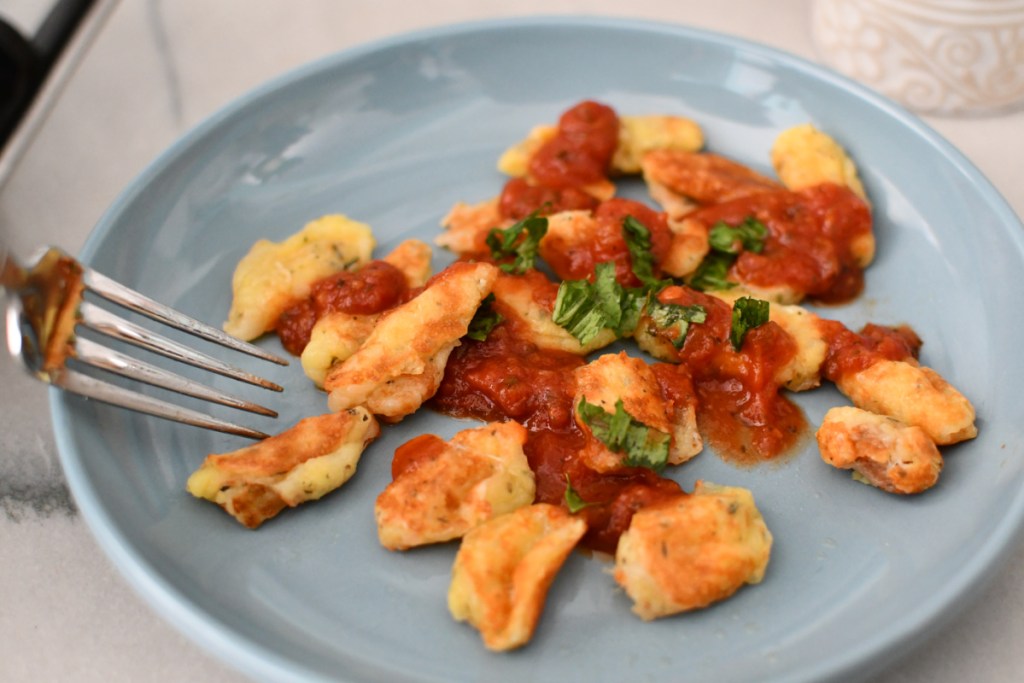 Here's what my Hip sidekick Lina had to say about this keto gnocchi recipe:
"Oh wow this gnocchi recipe is fun to make and tastes delicious. If you have ever roasted traditional gnocchi in the oven, this has a very similar texture with browned on the outside and softer in the middle. This is such a genius keto idea. I enjoyed mine with some tomato marinara and fresh basil. SO YUM! For sure give this easy idea a try!"
---
Looking for more keto pasta ideas? Check out our keto ravioli recipe!