Get Your Pasta Fix Easily on Keto with Shirataki Spaghetti Noodles
Who doesn't want pasta back in their life?!
Have you all heard of or spotted the Nasoya Pasta Zero Shirataki Noodles that are now available at select grocery stores? I ended up purchasing mine from our local Walmart. Shirataki noodles have actually been around for a while and are great for the keto diet since they're low in carbs and high in fiber.
What exactly are shirataki noodles?
Shirataki are thin, translucent, traditional Japanese noodles. This low calorie spaghetti is made from the root of the konjac plant (often referred to as the konjac yam). It's a soluble fiber food that's packed with calcium, fiber and folic acid. Even better, these noodles contain no wheat, so they are gluten-free and keto-friendly. If you're vegan, this product is also dairy-free.
Each serving has only 15 calories, 4 grams of carbs, 3 grams of fiber, and 1 gram of protein. The net carb count is only 1 gram after you subtract the fiber. Regular pasta noodles have over 40 grams of carbs per serving!
On a side note, Miracle Noodle and other brands also sell shirataki noodles – so if you're not able to find the Nasoya brand in-store, you may spot another brand that sells basically the same type of noodle.
---
When I started researching these Shirataki Noodles, the first thing I noticed was that many of the reviewers complained about the smell. A few commented that the noodles smelled like fish. I personally did not get a strong smell unless I really stuck my nose in the bag.
I also found that these noodles have absolutely no taste to them, so you will need to give them a little love to really get the WOW factor!
Here's what I did –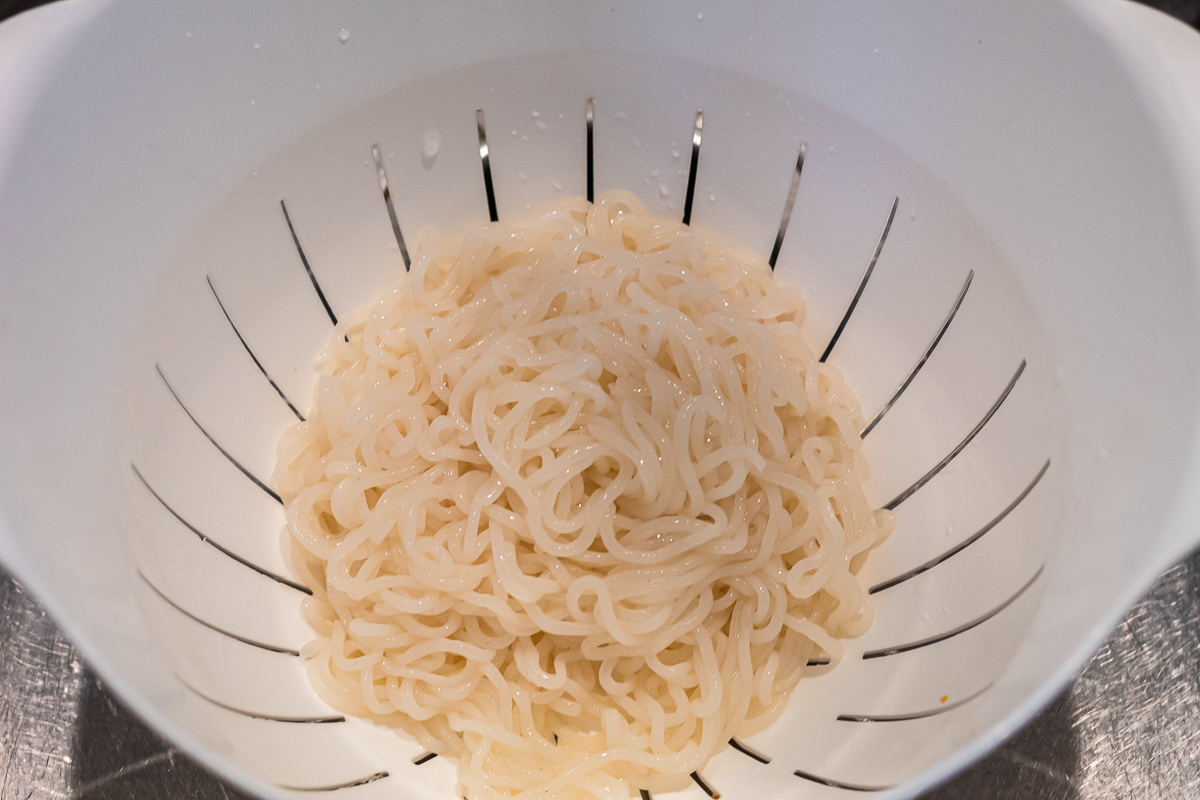 First, you will definitely want to give the noodles a good rinse to get the liquid they are soaked in off.
I then roasted the noodles in a skillet on medium heat for about 2 minutes.
I also added garlic powder, Italian seasoning, and 2 tablespoons of butter to really give them that pasta touch. These noodles have the texture of almost a spaghetti squash but just a little more rubbery. They are also incredibly long so you can cut with scissors before plating.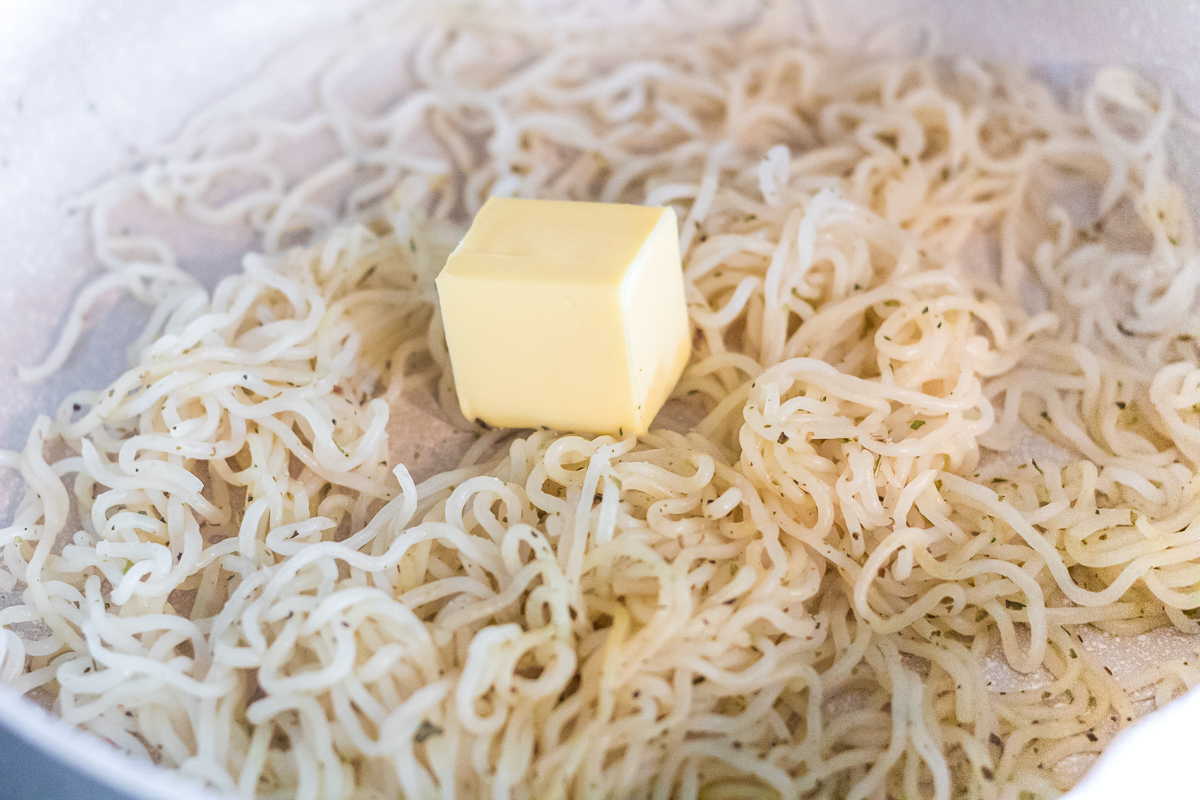 Since the noodles themselves really have no flavor, my goal was to truly give them the full spaghetti taste. After pouring a serving of the pasta into a bowl, I topped it with no sugar added pasta sauce. If you like a bit of a kick, sprinkle on some crushed red pepper. Collin's spaghetti also wouldn't be complete without Pecorino Romano cheese!
Since these noodles absorb the sauce so well, it actually gave the bowl of pasta that spaghetti flavor I've been missing. However, keep in mind that the texture is a touch rubbery.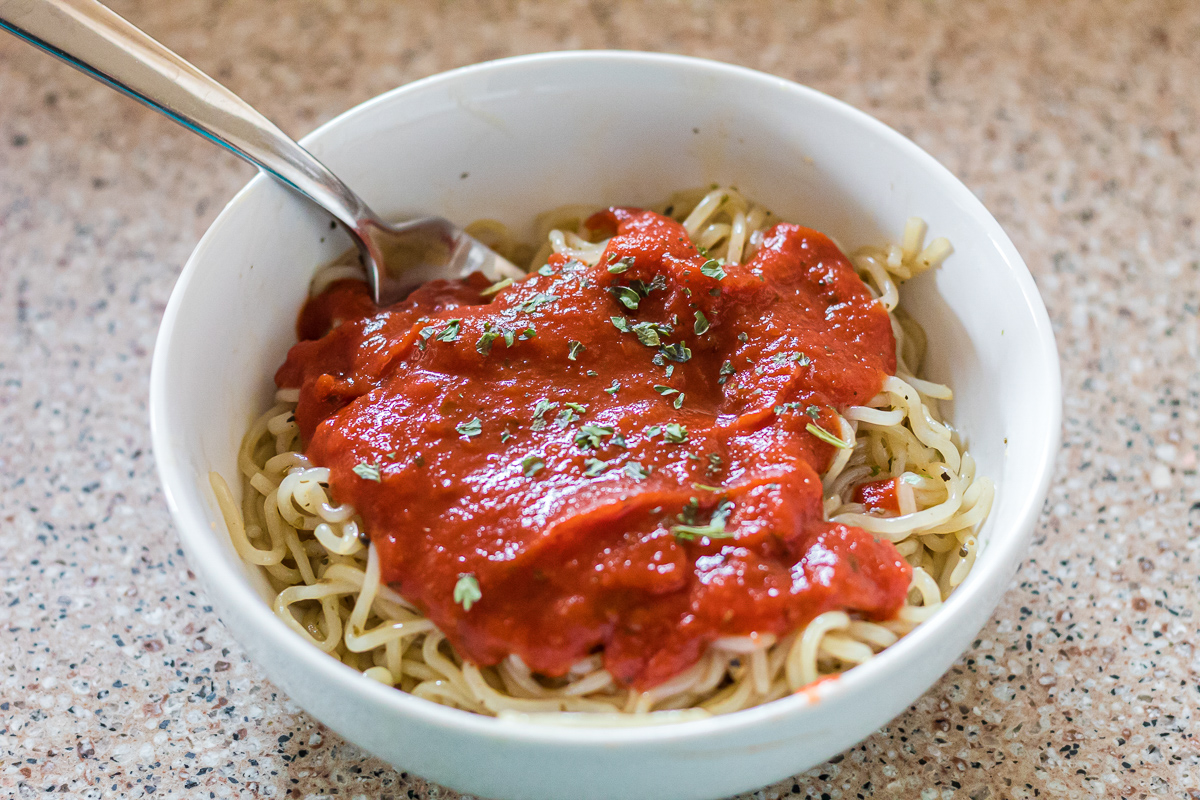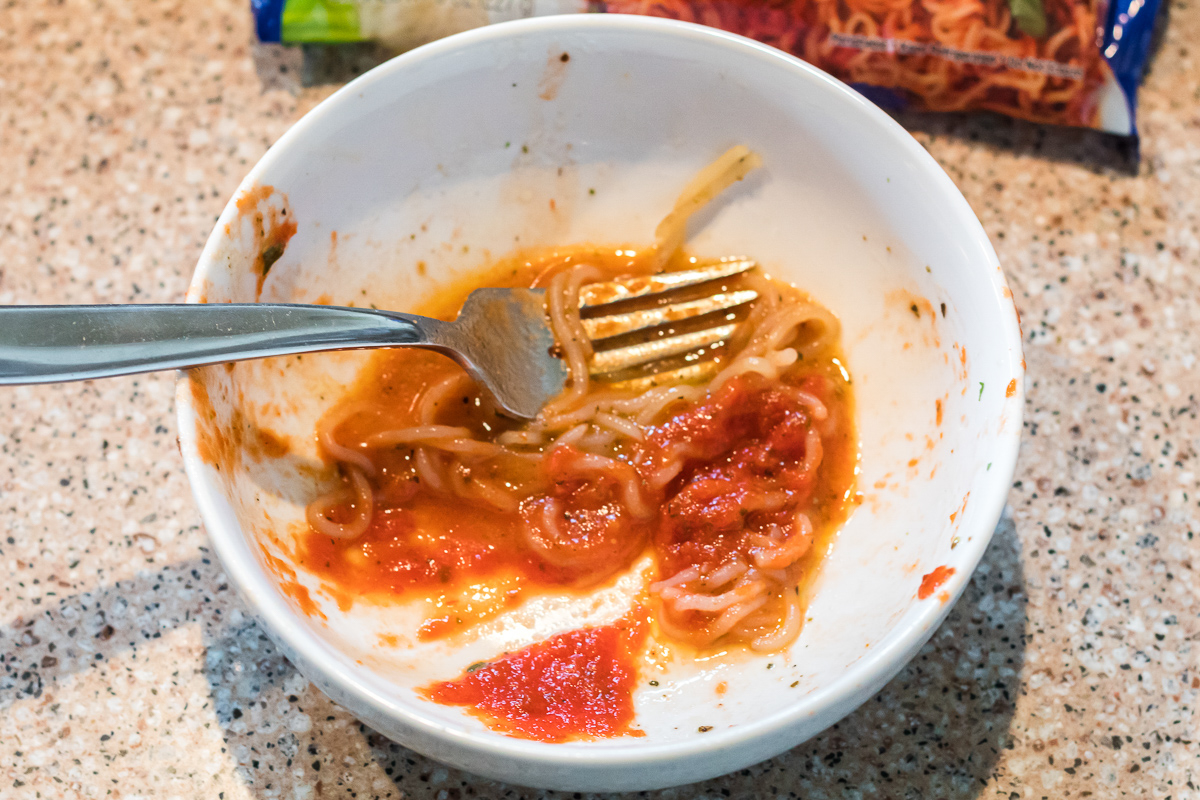 I would recommend these shirataki pasta noodles 100% – as long as you cook them correctly!

---
Have you tried this other new plant-based pasta?