Can You Have Dairy On Keto? Our Nutritionist Explains…
If you're wondering if you can have dairy while following the keto diet, we've got the answer!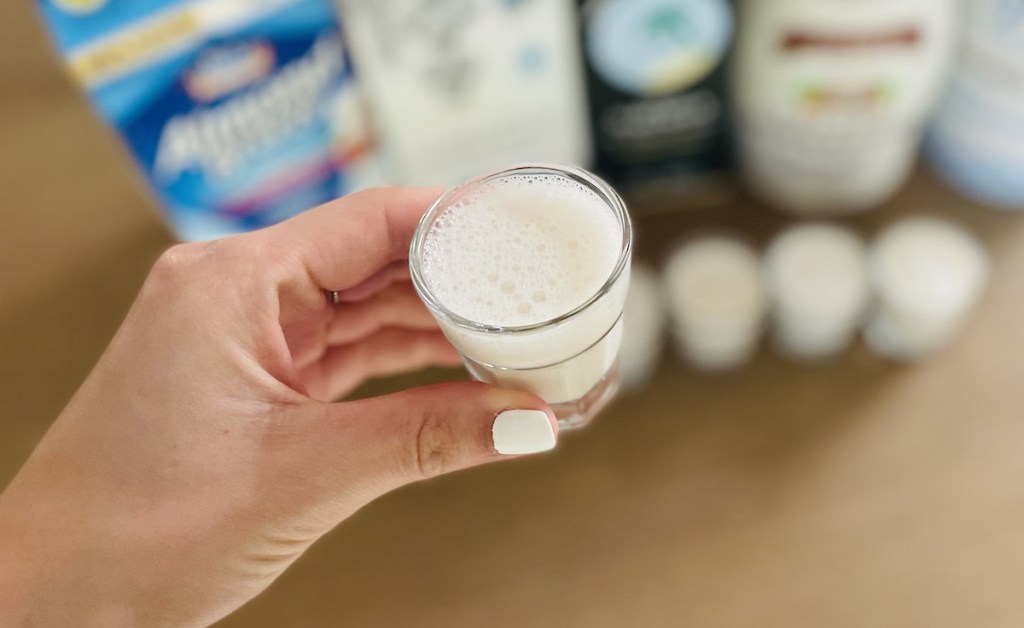 If I had a dollar for every time someone asked me about drinking milk on keto… 😂 I'll admit, it is very a common topic of discussion on keto and a question of concern for many people. So is dairy bad on keto and can keto eaters have it while staying low carb? Keep reading!
Let's start by looking at the big picture and make sure we're considering all the dairy foods. Dairy is more than just milk. It also includes dairy products such as yogurt, kefir, sour cream, cottage cheese, cheese, cream cheese, heavy whipping cream, half & half, and butter.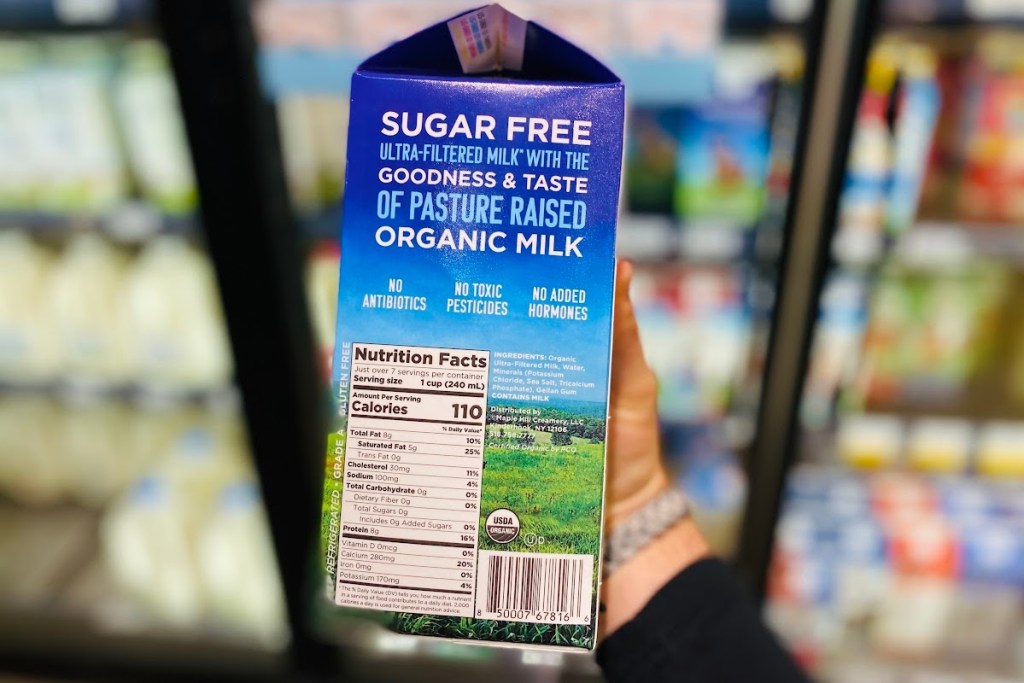 Do you know how many carbs are in milk and other dairy products?
If you're following a strict keto diet with a carb goal of 20 to 30 grams of carbs a day, let's examine the carbohydrate content of all those dairy foods to see where they fit into keto.
Whole Milk: 1 cup | 150 calories | 12 grams carbs
Yogurt, plain, full-fat: 6 oz | 150 calories | 8 grams carbs
Greek Yogurt, plain, full-fat: 6 oz plain | 145 calories | 5 grams carbs
Kefir, plain: 1/2 cup | 80 calories | 5 grams carbs
Cottage Cheese, 4%: 1/2 cup | 110 calories | 4 grams carbs
Cheddar Cheese: 1 oz | 110 calories | 1 gram carbs
Sour Cream, full-fat: 2 tablespoons | 60 calories | 1 gram carbs
Cream Cheese, full-fat: 2 tablespoons | 100 calories | 1 gram carbs
Heavy Whipping Cream: 2 tablespoons | 100 calories | 0 grams carbs
Half & Half: 2 tablespoons | 40 calories | 1 gram carbs
Butter: 1 tablespoon | 100 calories | 0 grams carbs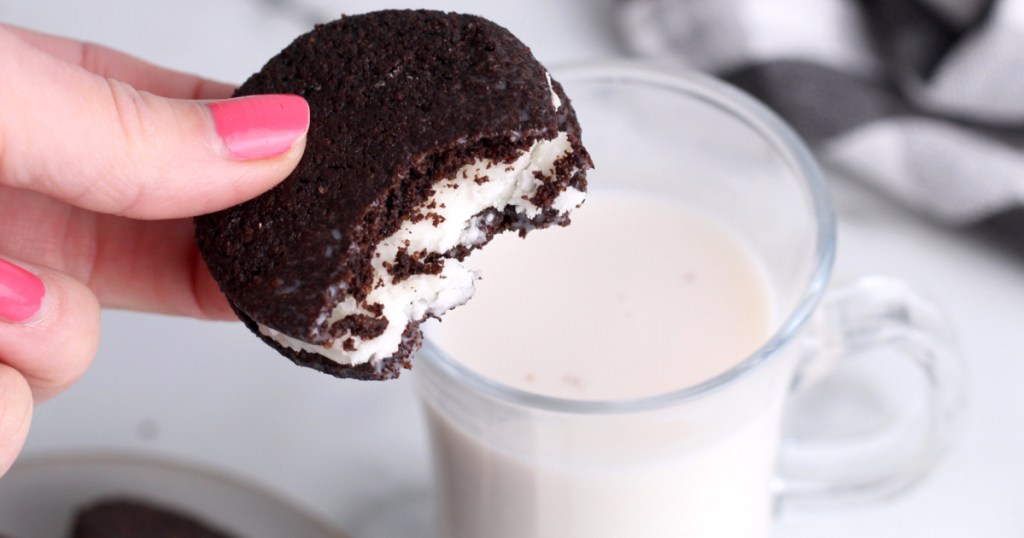 Pictured above, our keto OREO cookie dunked in milk! 🤤
As you can see, if you're a big milk drinker, two cups of milk will pretty much take up all your carbs for the day, but you can easily fit most other dairy products within your carbs goals. And if you really want that glass of milk, there are ways to make it work.
So dairy isn't necessarily bad on keto.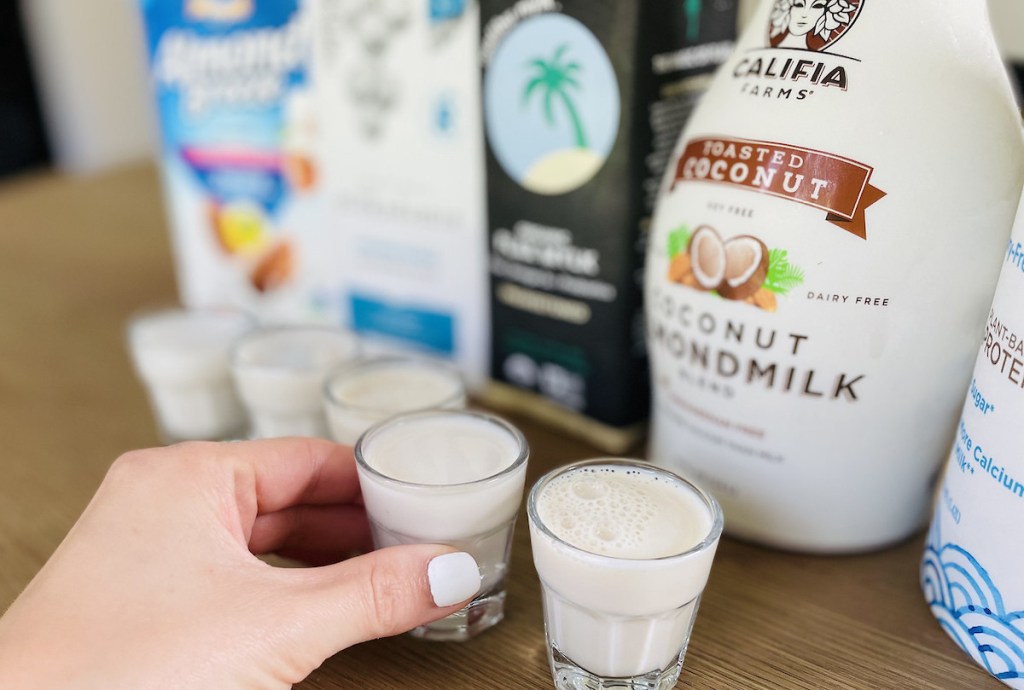 Consider the following options to make drinking milk more doable on keto.
You can try ultra-filtered milk which has been filtered to remove some of the lactose. FairLife is a popular brand and has only 6 grams of carbs per 1 cup! The protein content is also higher at 13 grams of protein per cup versus only 8 grams of protein in regular milk.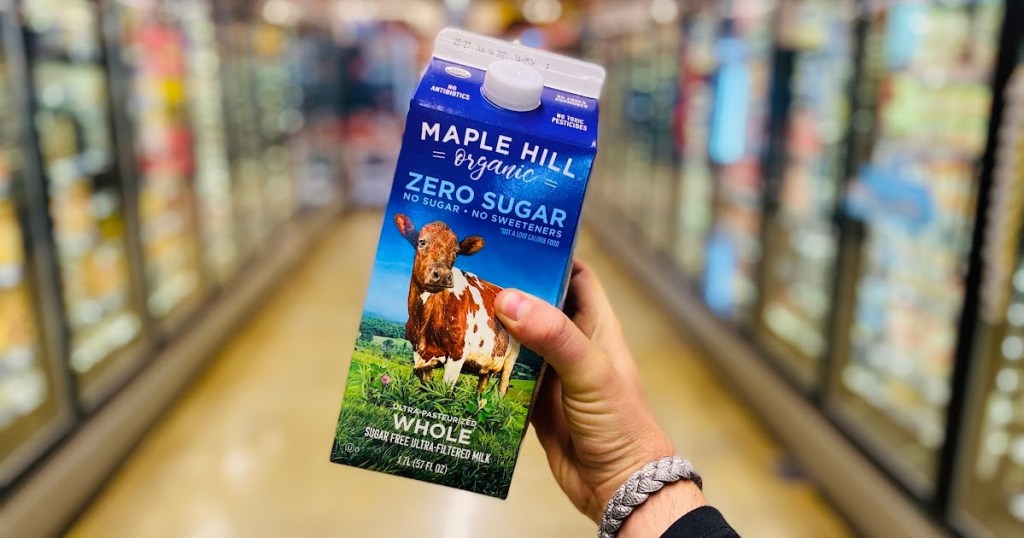 Maple Hill also came out with a Zero Sugar Milk that's even more keto-friendly. It has 0 grams of carbs and 8 grams of protein per cup.
You can also try some other dairy-free milk options like almond or coconut milk, but just make sure you choose an unsweetened one to avoid unnecessary carbs.
By the way, we have a whole post reviewing all the best dairy-free milks on the market.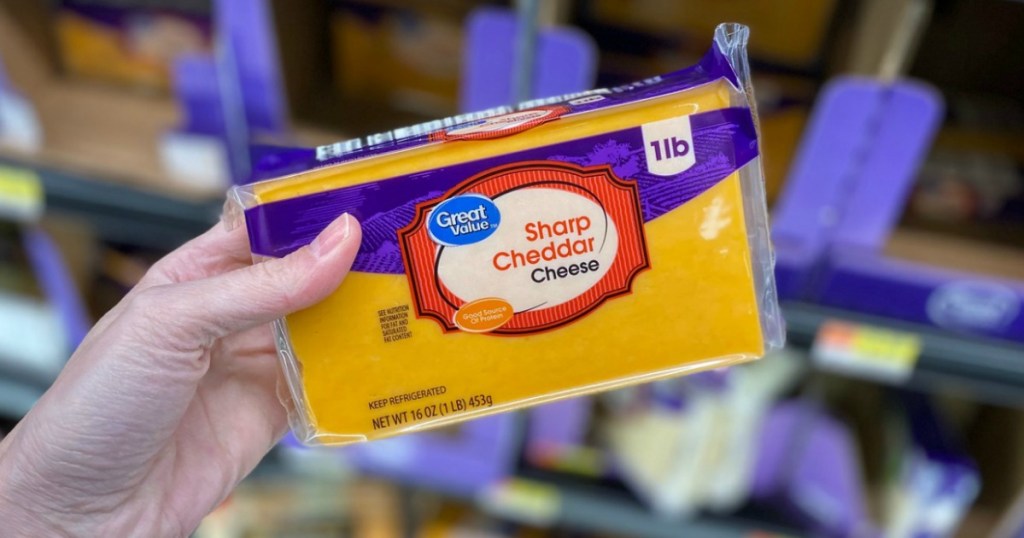 Be mindful of your food choices.
As far as dairy products go, cheese has 0 to 1 gram of carb per ounce. Cheese is mostly fat with a moderate amount of protein, making it an ideal keto food. 🧀
Cottage cheese and Greek yogurt do have some carbs but are also great sources of protein. So just be mindful to include those carbs as part of your daily total.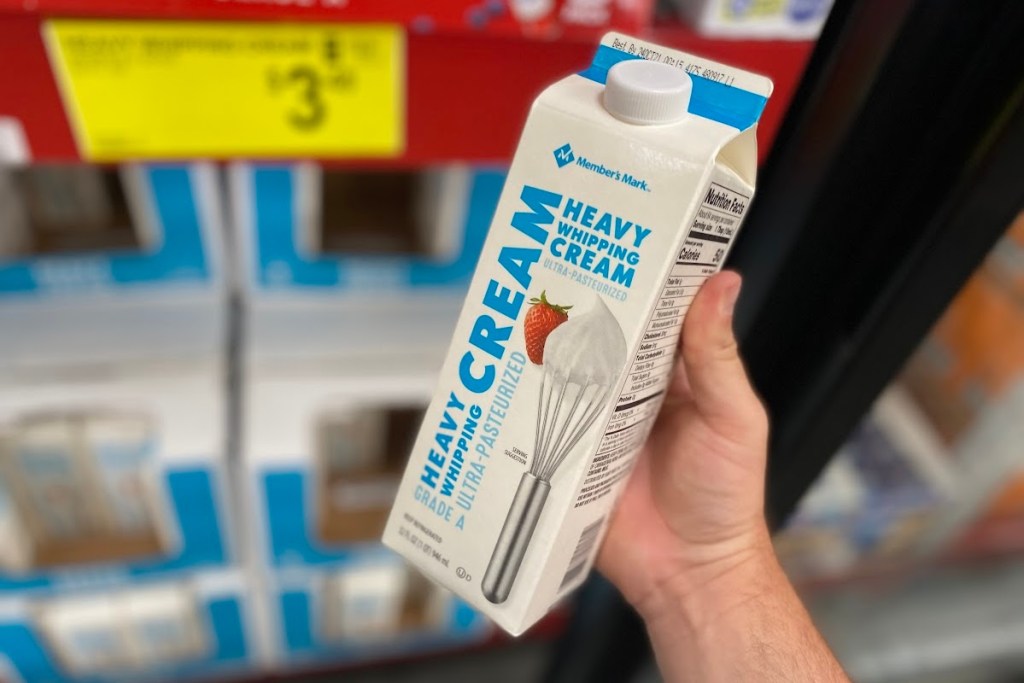 Items like heavy whipping cream, half and half, sour cream, cream cheese, and butter are all low-carb and mostly fat, which makes them perfect for keto as well. But still, take into account the serving sizes. It can be very easy to overdo it with these items (cream cheese on everything, please 😂).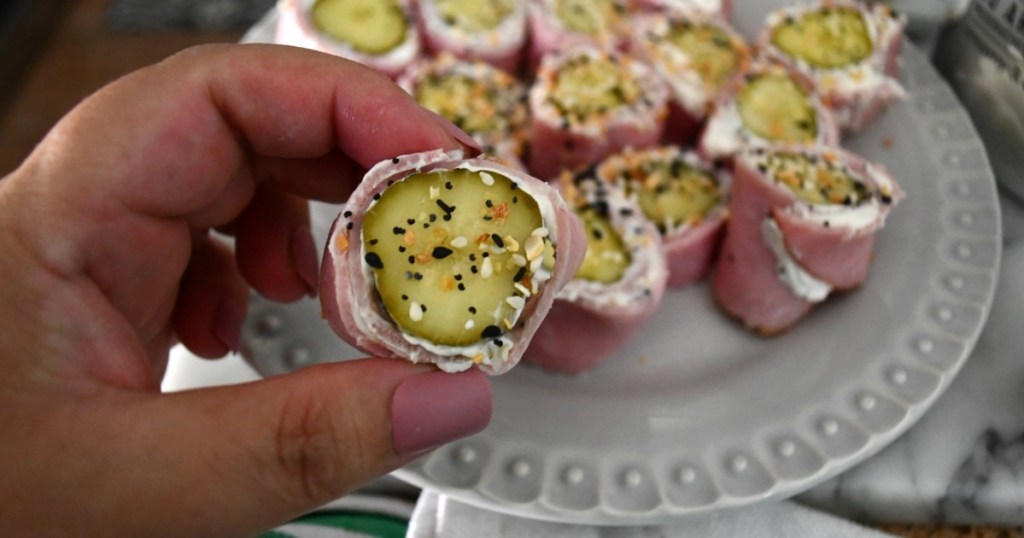 Pictured above our ham, pickle, and cream cheese roll-ups!
You can end up with hundreds of excess calories with too heavy of a splash of heavy whipping cream or that extra jumbo-sized dollop of sour cream.
These items aren't a free-for-all just because they're super low-carb!
If dairy upsets your stomach…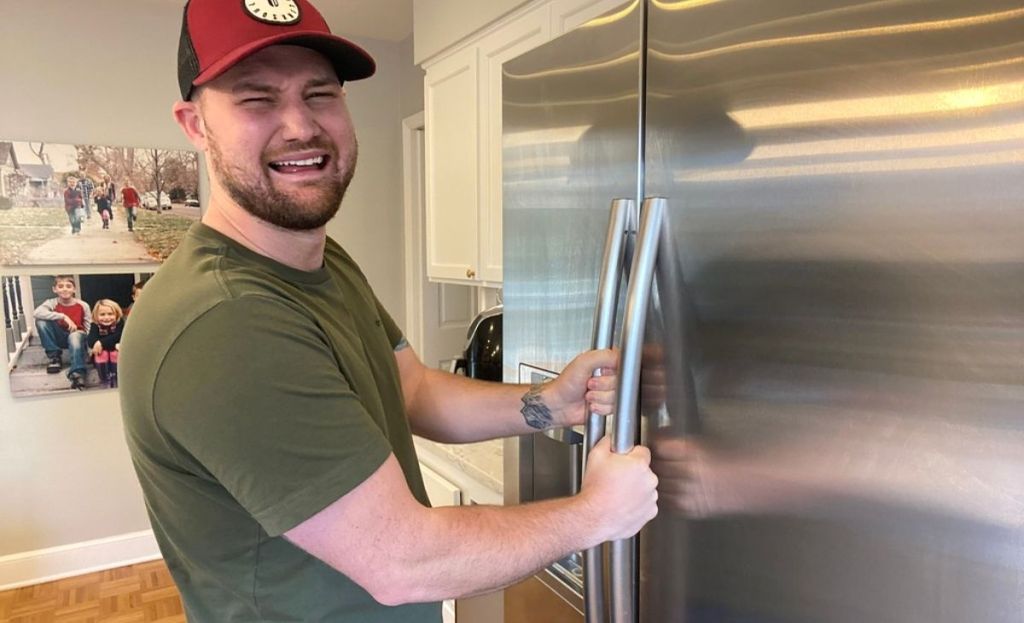 Some people are sensitive to dairy, so in that case, dairy is bad on keto for them. For most people, it's because of lactose intolerance, which means their bodies cannot digest lactose (a.k.a. milk sugar). There seems to be a varying degree of lactose intolerance.
For example, some people cannot drink milk but are fine with eating cheese and sour cream. And others cannot tolerate any dairy at all. If dairy causes you digestive issues, it's best to avoid it altogether. Some people do have true dairy allergies as well and must avoid dairy. If you fall in that category, don't worry as you can definitely still do keto without dairy.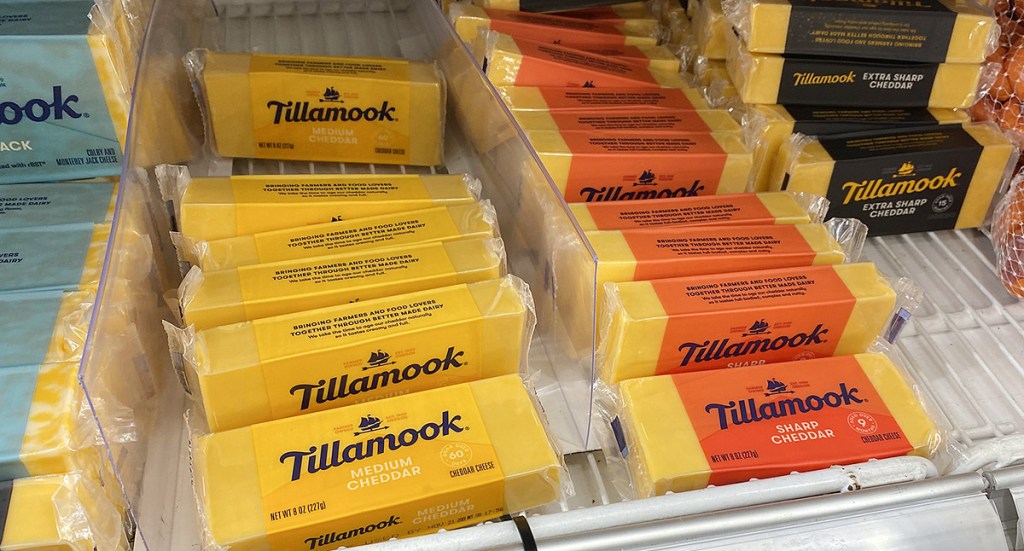 Does dairy cause inflammation?
You may have also heard that dairy can be pro-inflammatory. Dairy is often avoided on anti-inflammatory protocols and on the paleo diet, but several studies have shown that dairy is actually anti-inflammatory and has a lot of health benefits.
It seems that the proteins in dairy are the culprits for some people. Dairy proteins consist of casein and whey. Casein is a fairly large protein that needs to be broken down into smaller pieces in order to be digested.
Sometimes a fragment of the casein protein can go astray and that's what causes issues. This seems more common in people who have autoimmune conditions that stem from leaky gut. If that's the case, you might want to consider avoiding dairy and finding a functional medicine practitioner.
The bottom line…
If you're following a strict keto diet, there isn't a lot of room for regular milk. A glass of milk with 12 grams of carbs will take up about half of your daily carb allowance. Consider ultra-filtered milk or non-dairy alternatives for a lower carb count if you really enjoy drinking milk. 🥛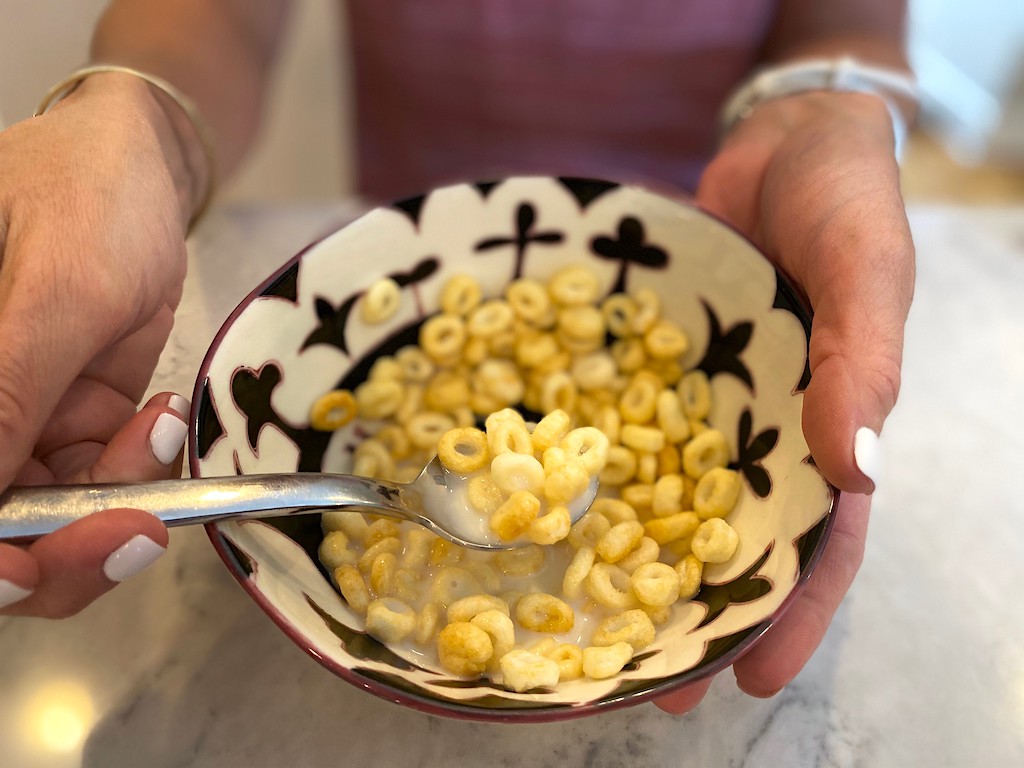 Pictured above – Magic Spoon cereal with almond milk. 😋
Dairy products, like cheese, fit much better into the keto diet as they typically have 0 to 1 grams of carbs per serving. Be mindful of dairy products with a moderate amount of carbs like cottage cheese and Greek yogurt.
And if you don't tolerate dairy, that's okay! Dairy does not have to be a part of your keto diet.
So to answer the question "Is dairy bad on keto?", the bottom line is that dairy is perfectly fine on keto for those who don't have adverse reactions. Just be mindful not to overdo it.
---
Are you a milk drinker, more of a dairy product type person, or do you avoid milk and dairy? Let us know!
---
Have a recent keto diet fail? Here's how to get back on track!