Maple Hill Zero Sugar Keto Milk Has Been Discontinued
Maple Hill Zero Sugar keto milk has unfortunately been discontinued.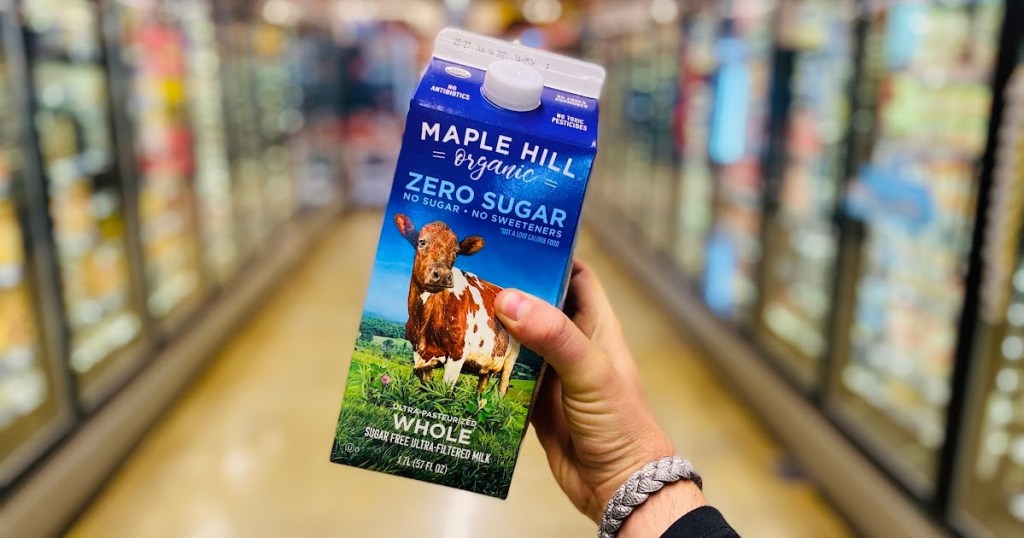 Hold up… milk isn't keto??
Sure, it's a great source of protein, fats, and vitamins, but it can also have a surprising amount of sugar… actually, anywhere from 10-15 grams per serving is pretty normal. While heavy cream remains a keto staple, milk can be hard to replace, especially since a lot of alternative & nut milks are also often pumped with extra, unnecessary sugar.
The Hip team was all about Maple Hill's zero sugar milk, previously available at Whole Foods, but since then, it has been discontinued by the manufacturer! 💔 We don't know the entire reasons why this discontinuation occurred possibly because it wasn't as big of a hit to everyone as it was to us, but here's to hoping it one day makes a comeback.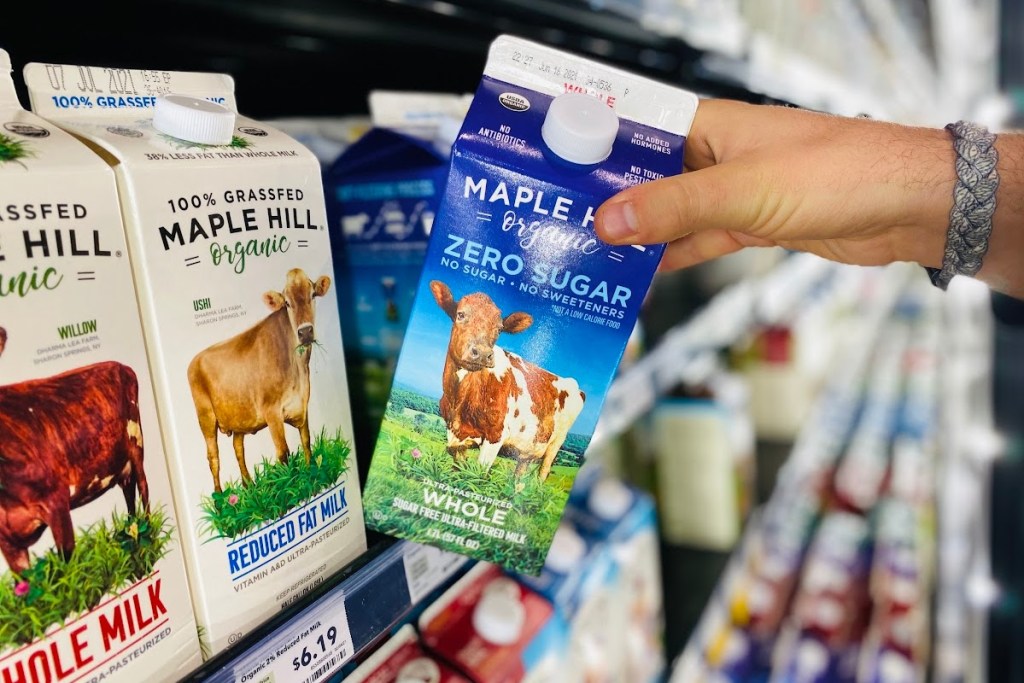 There's really nothing like a bowl of keto cereal with milk when the craving strikes, so we were super disappointed when we looked at the nutritional labels of the milk we'd been drinking previously and even more disappointed that our life-saving Maple Hill milk isn't our solution anymore.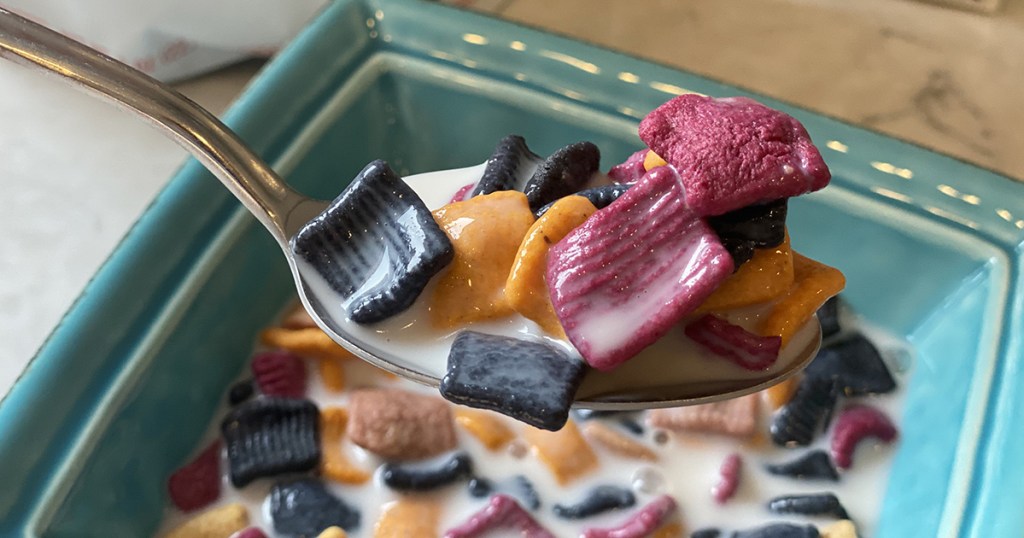 We didn't want to waste a whole day's worth of carbs on a single shake, smoothie, or bowl of cereal, so we went searching for a solution, and found the answer in Maple Hill's Zero Sugar Milk. It's ultrafiltered to remove the carbs, sugar, and lactose while keeping that creamy consistency & flavor we love. 🙌
Did you know? Maple Hill Zero Sugar Milk was the first of its kind. Even lactose-free milk and unsweetened nut & soy milk still contain small amounts of sugar.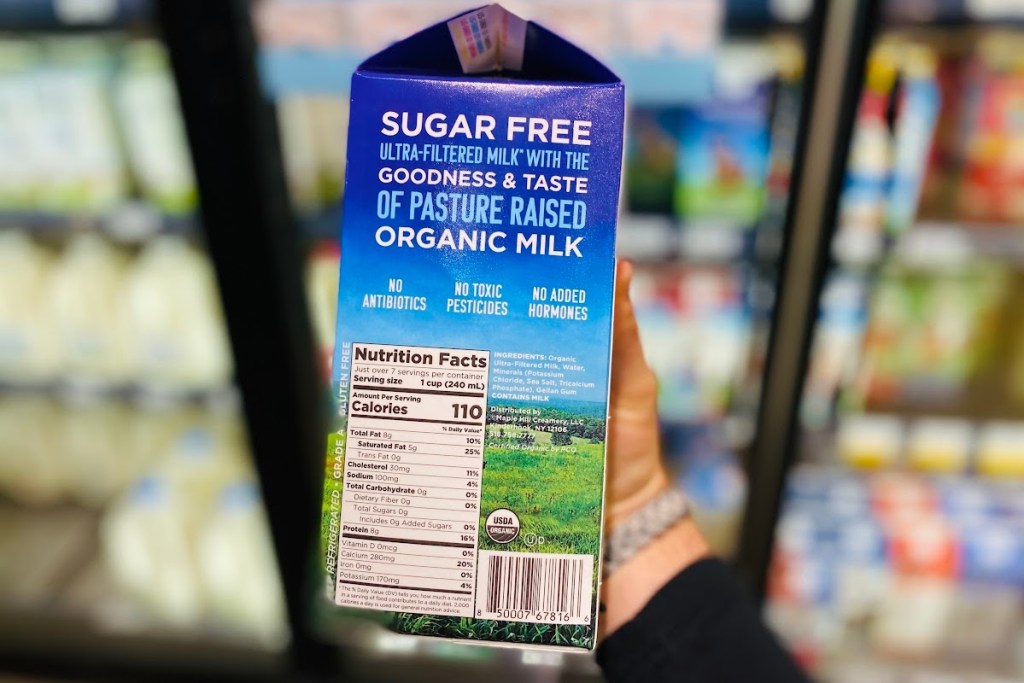 Maple Hill Organic Zero Carb Milk Nutrition:
Serving Size: 1 Cup | Calories 110 | Fat: 8g | Total Carbs: 0g | Fiber: 0g | Sugar: 0g | Protein: 8g | Net Carbs: 0g
Ingredients: Organic Ultra-Filtered Milk, Water, Minerals (Potassium Chloride. Sea Salt, TriCalcium Phosphate), Gellan Gum.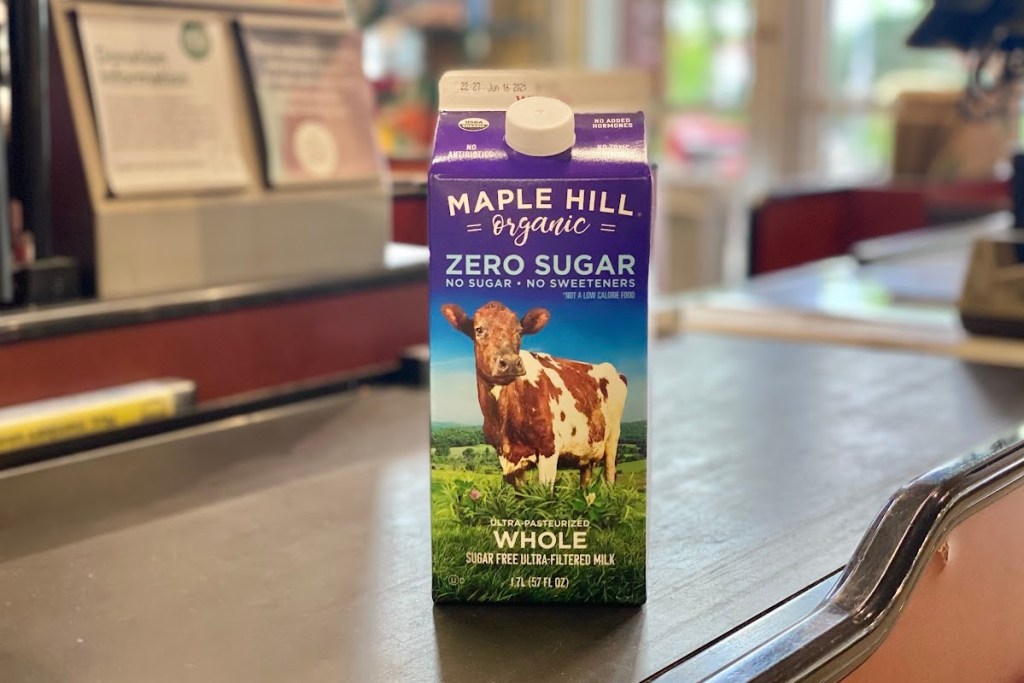 How did this keto milk taste?
That's the real question since there's no point in getting all excited for something we don't even like (and now can't even have 😔).
We were skeptical that it could take the place of regular, sugar-heavy milk, so our Hip team member, Cam, tested it out for us to see if it lived up to the hype when it was still being sold in stores!
Here's what she said about it:
"The Maple Hill Zero Sugar Milk is really good–I like it! I give it a 10/10! The regular whole milk has a slightly stronger taste, but honestly, you can't really tell the difference. So if you're looking for a similar-tasting milk without the extra calories and sugars, definitely go with the zero-sugar Maple Hill milk!" – Cam
There we have it, tastiness confirmed. 🙌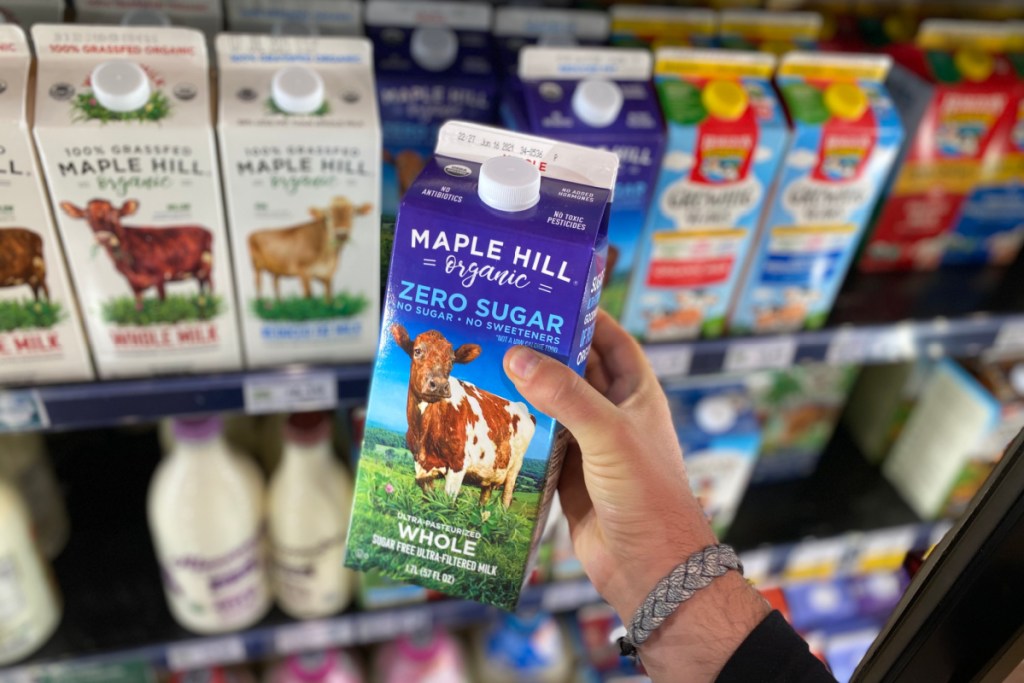 It really was so awesome to have this option out there for us keto folks trying to avoid those sneaky sugars in the places you least expect, so let's hope Maple Hill or other brands make a keto milk comeback. 🙌
---