The Best Keto Pancakes Recipe – Made in a Blender!
Our favorite keto pancake recipe results in the best keto breakfast for a hot start to the day.

Rise & shine with these easy, low-carb pancakes!
Whip up a batch of these super tasty keto pancakes and get your morning off to a great start! This silver dollar keto pancake recipe is incredibly simple to make. You literally toss all the ingredients in a blender and you're ready to get cooking!
Enjoy a hot and tasty keto pancake breakfast in about 15 minutes. At under 1 net carb per pancake, you can have your [pan]cake and eat it, too!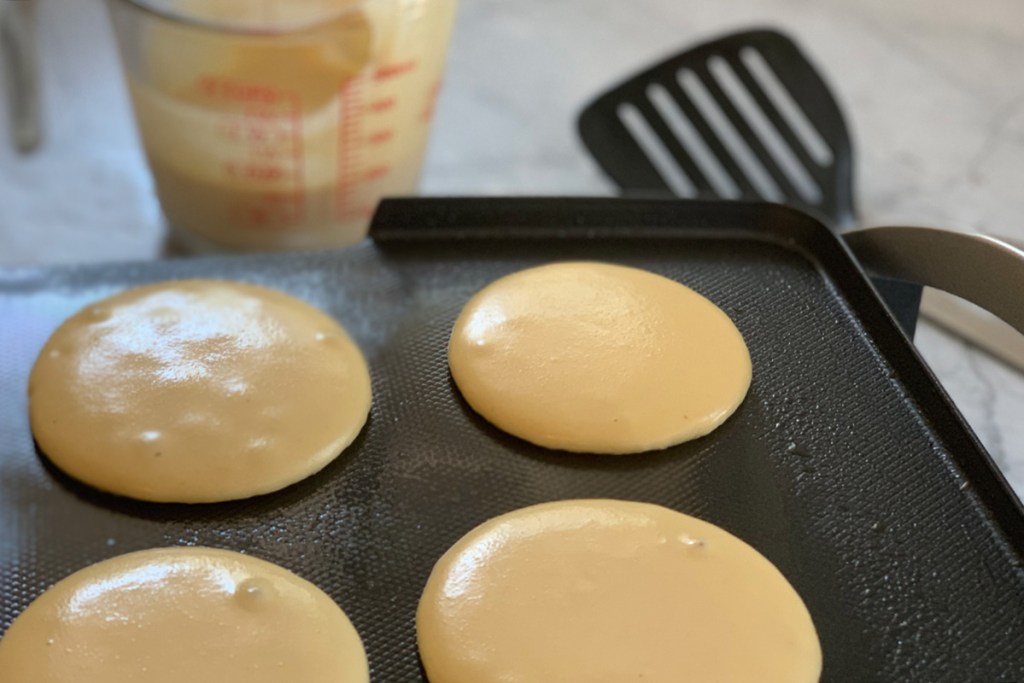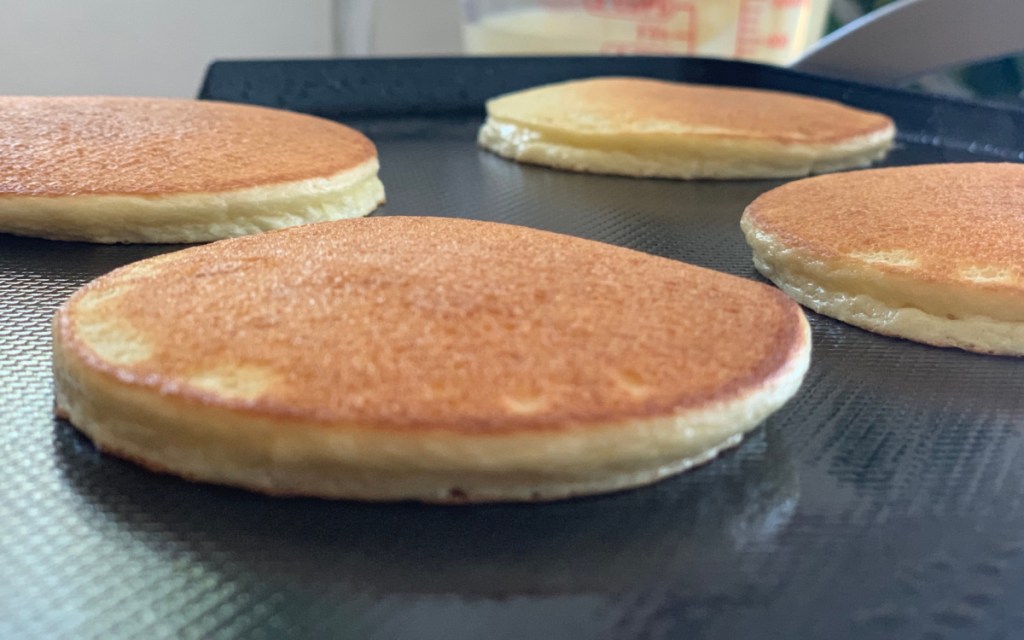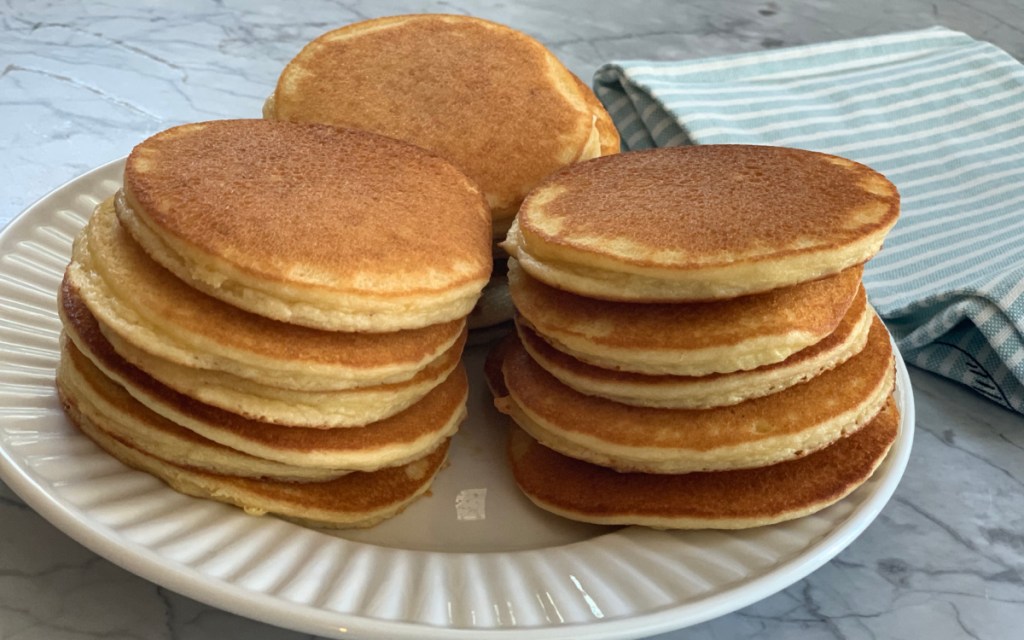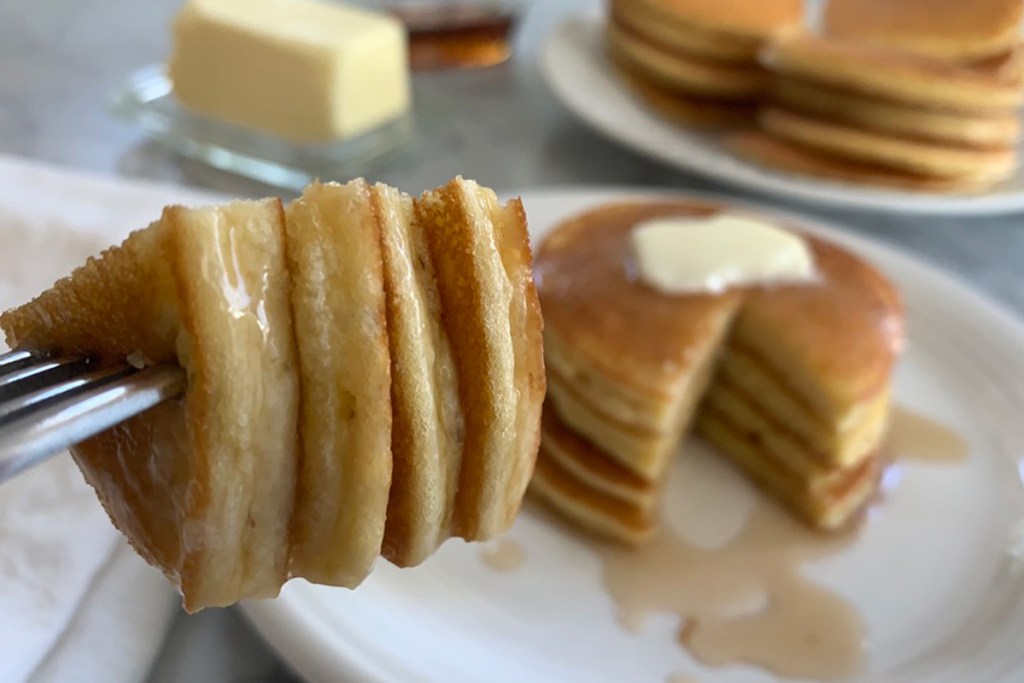 ---
yield: 4 SERVINGS
prep time: 5 MINUTES
cook time: 10 MINUTES
total time: 15 MINUTES
A batch of these super tasty keto pancakes will get your morning off to a great start!
Ingredients
3 large eggs
4 tablespoons (2 oz.) block cream cheese, cubed and softened
2 tablespoons butter
1 teaspoon pure vanilla extract
1 1/4 teaspoon baking powder
1/4 teaspoon sea salt
Directions
1
Preheat the griddle to 375 degrees. Place all ingredients in a blender starting with the liquids to avoid dry ingredients sticking/clumping. Blend for about a minute. Scrape down the bottom and sides. Blend for a few more seconds.
2
Turn the griddle down to 350 degrees. If needed, use butter or cooking spray to grease the cooking surface. Pour batter onto the griddle to make 3-4 inch wide pancakes. Cook for 3-4 minutes per side. (I usually cook the first side for 4 minutes and the other side for 3 minutes.) Continue the process until you've made 16 total pancakes.
3
Serve with your favorite pancake syrup, sugar-free jam, butter, or fresh whipped cream. Enjoy!
Additional Notes
Store leftovers in a sealed container in the refrigerator for up to 3 days, or freeze for 4-6 weeks.
Nutrition Information
Yield: 4 servings, Serving Size: 4 silver dollar pancakes (3-4 inches wide)
Amount Per Serving: 315 Calories | 28g Fat | 10.5g Total Carbs | 3g Fiber | 1.8g Sugar | 3.4g Sugar Alcohol | 11.6g Protein | 4.1g Net Carbs
---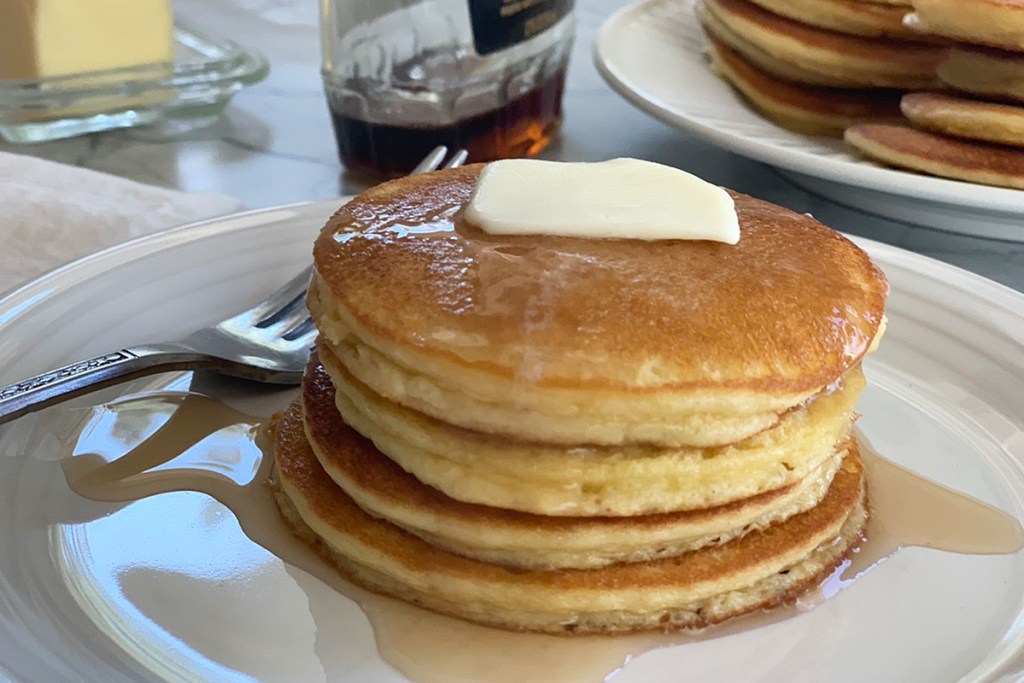 Hip cooking tips for our keto pancake recipe:
Put your liquids in the blender first (eggs, cream cheese, vanilla). This helps keep the almond flour from sticking to the bottom of the blender.
Remember that these are silver-dollar pancakes. This means 3-4 inches wide. The batter is delicate, so keeping the pancakes on the smaller side helps to ensure successful pancake flipping.
A griddle with temperature control is by far the best way to cook these low-carb pancakes. Set the temperature to 375 degrees F when preheating, then turn it down to 350 degrees before you start to cook the pancakes.
Don't rush the flip. I typically cook the first side for about 4 minutes. I can tell that it's ready when I can gently scoot my spatula under the pancake for a quick and gentle flip. A hurried flip is usually a flop.
To store, freeze the pancakes on a sheet pan, then transfer them to a freezer bag once frozen. This helps to keep your keto pancakes from sticking to each other during the freezing process.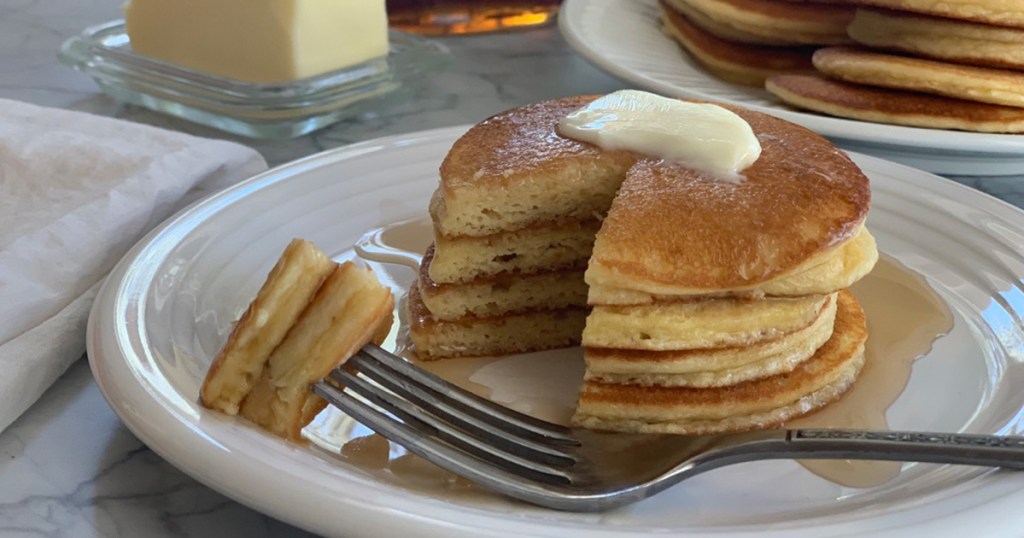 Freeze leftover keto pancakes for breakfast on the go.
These low-carb pancakes freeze beautifully. I like to double the batch so that I have plenty available for rushed mornings.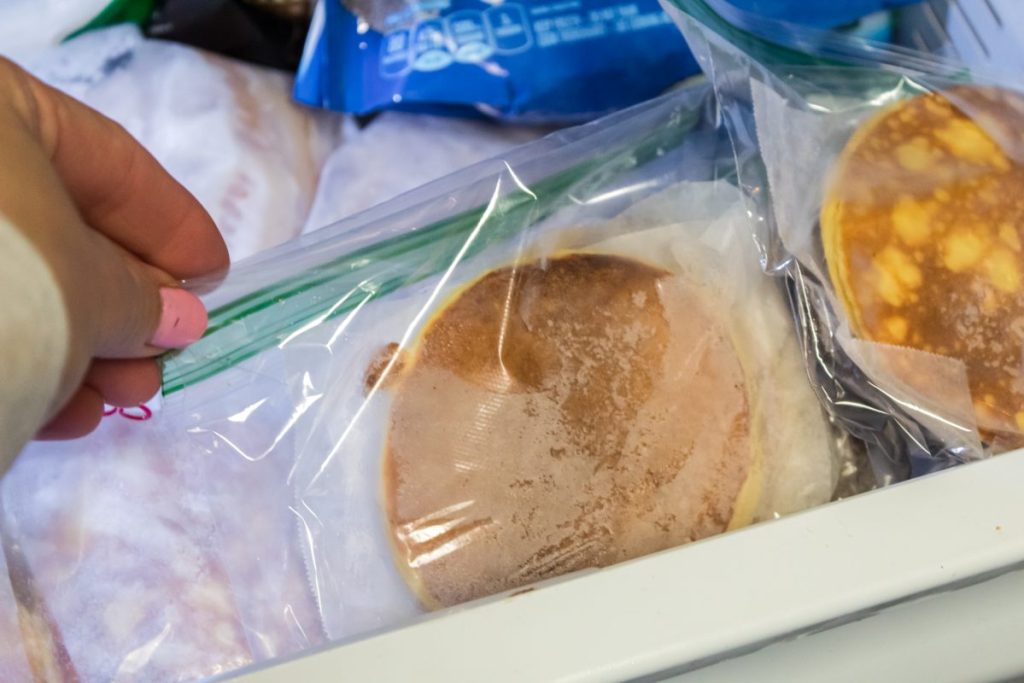 You can microwave them, however, I HIGHLY recommend toasting them instead. Just pop frozen pancakes in the toaster for about a minute. They come out perfectly cooked… Slightly crisp on the outside and fluffy on the inside. So fast and easy—it's magical.
---
For another keto breakfast idea, try these yummy Keto Waffles!