Bake These Soft and Gooey Keto Cinnamon Rolls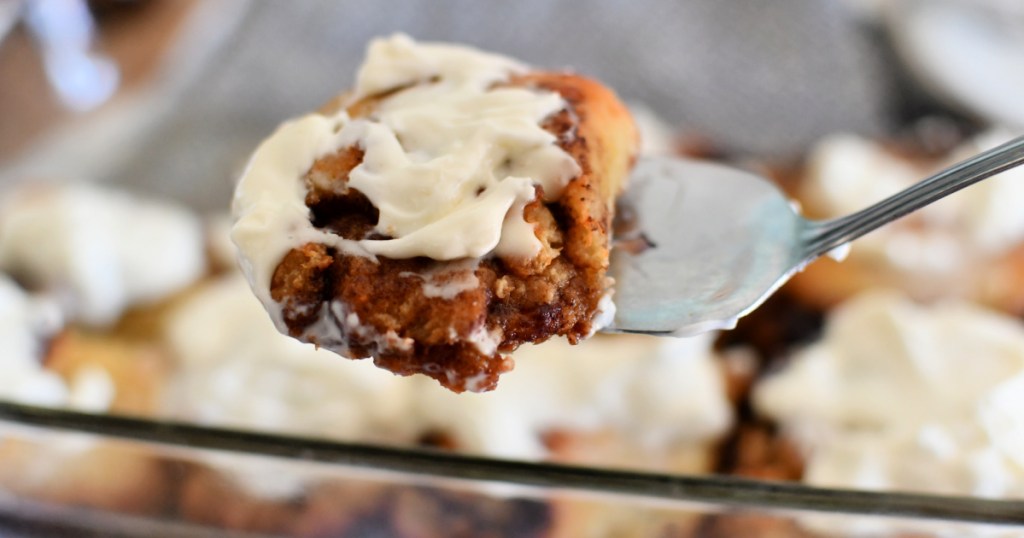 Love warm cinnamon rolls for breakfast?
Well, luckily you don't have to miss out on rich and gooey cinnamon rolls because you can make your own grain-free, sugar-free, and DELICIOUS keto cinnamon rolls right at home! Plus, they happen to be easy to make – I love recipes that are simple and yummy!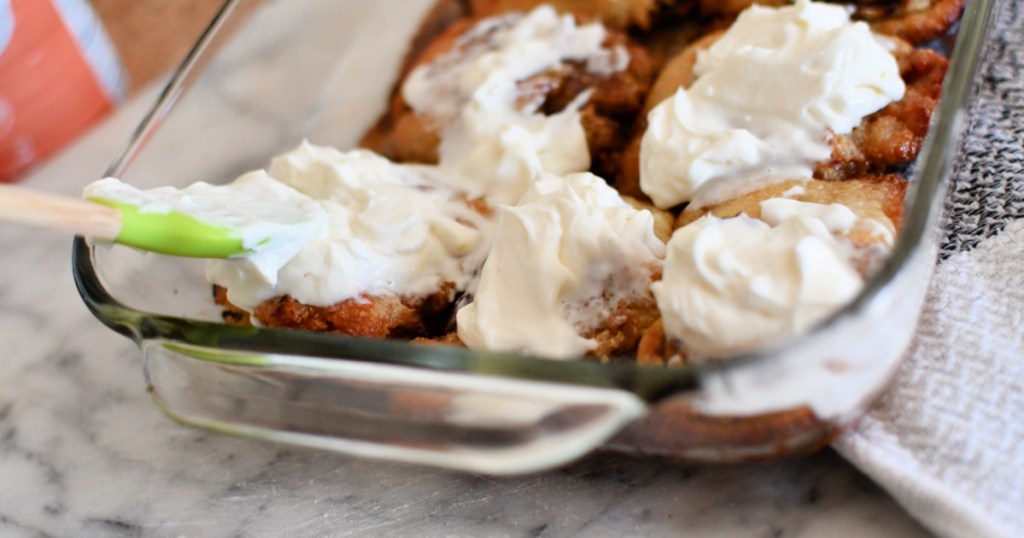 Low carb cinnamon would make such a terrific addition to any special occasion brunch and are perfect to bake during the holidays.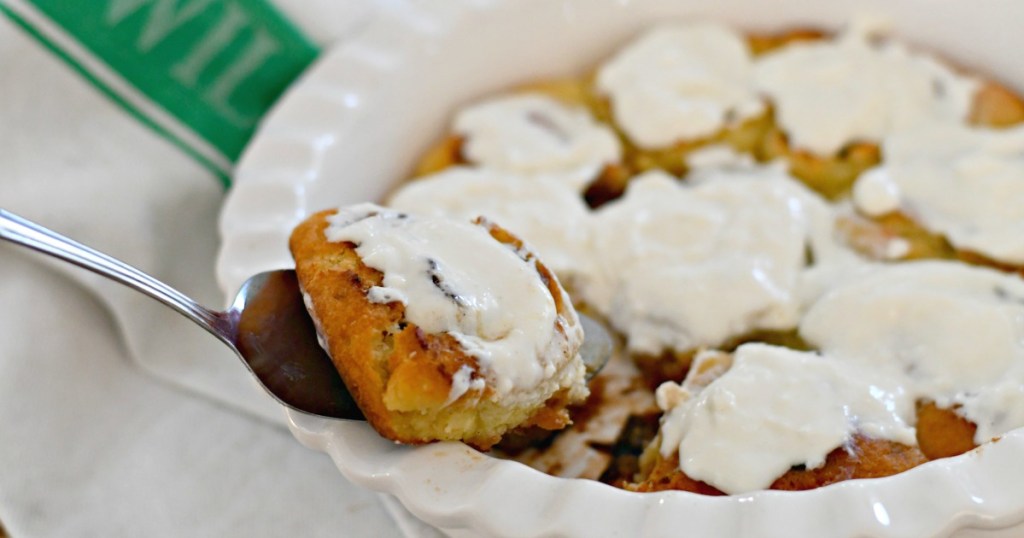 Keep in mind, keto dough won't rise as much as traditional rolls. They may turn out a little flatter than expected, but if you have a craving for cinnamon rolls these will taste great, and have traditional cinnamon roll vibes for sure!
Start with some easy-to-make fat head dough!
I made a batch of this awesome almond flour and mozzarella cheese fat head dough that we usually make for pizza! Yep, all I did was add some baking powder, sweetener, and vanilla extract to the dough, and it works great for quick and easy keto cinnamon rolls.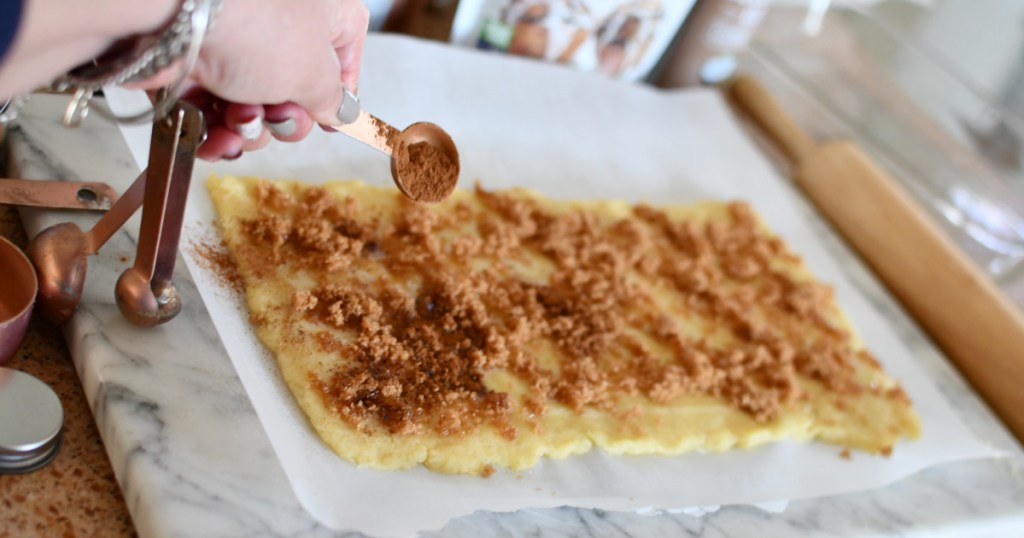 Simple process for baking cinnamon rolls!
Roll out the fat head dough like you would making traditional cinnamon rolls, and then add melted butter, your fave keto sweetener, and cinnamon. I chose to use brown sugar Swerve for the inside of my rolls and they turned out so YUM! You can use your preferred sweetener instead, but I love how the Swerve caramelized nicely just like traditional rolls.
Go HERE if you have any questions regarding keto-friendly sweeteners and how to substitute.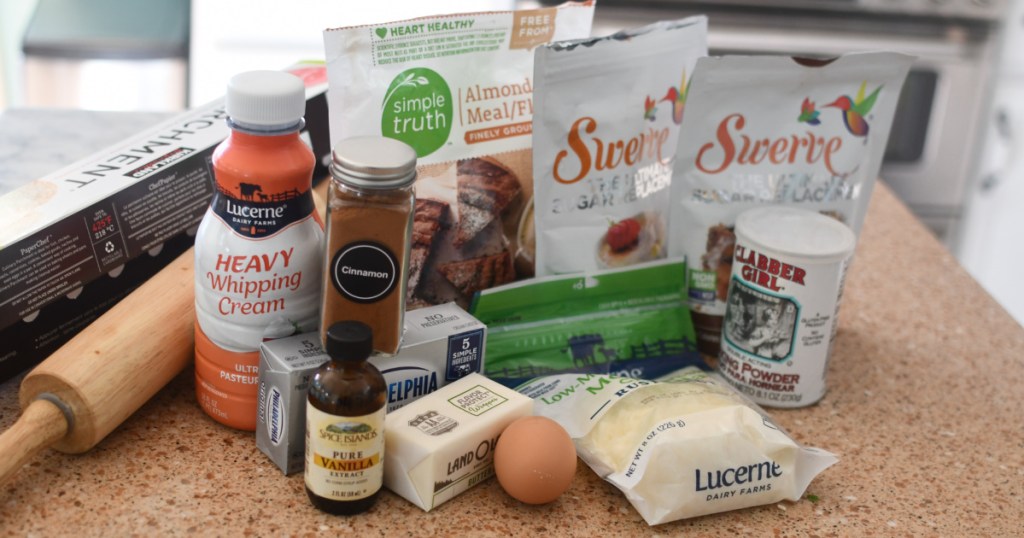 Tips for making the best keto cinnamon rolls:
One tip I have to make sure these rolls will rise as much as possible is to make sure your baking powder isn't expired.
Almond flour dough can be sticky sometimes, so I recommend refrigerating this dough for at least 15 minutes, so it can dry out a little in the fridge before rolling it out.
Roll out the dough between 2 pieces of parchment paper. Grease parchment paper with a little non-stick coconut oil spray or melted butter. This will help it not stick! (I had to go back and re-do this step, so learn from me.)
Roll out your rectangle, and note that the dough should be a little thicker than you would roll for the pizza, about 1/4 inch thick.
Once the keto cinnamon roll is rolled up, cut into about nine one-inch pieces, and arrange in your largest pie pan, or a 2-quart casserole dish so they have a little room to rise.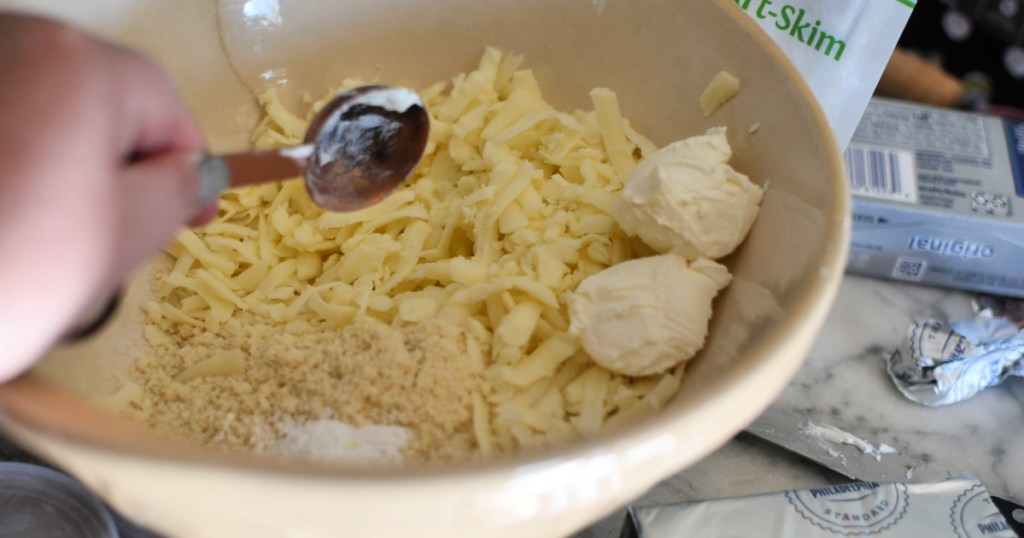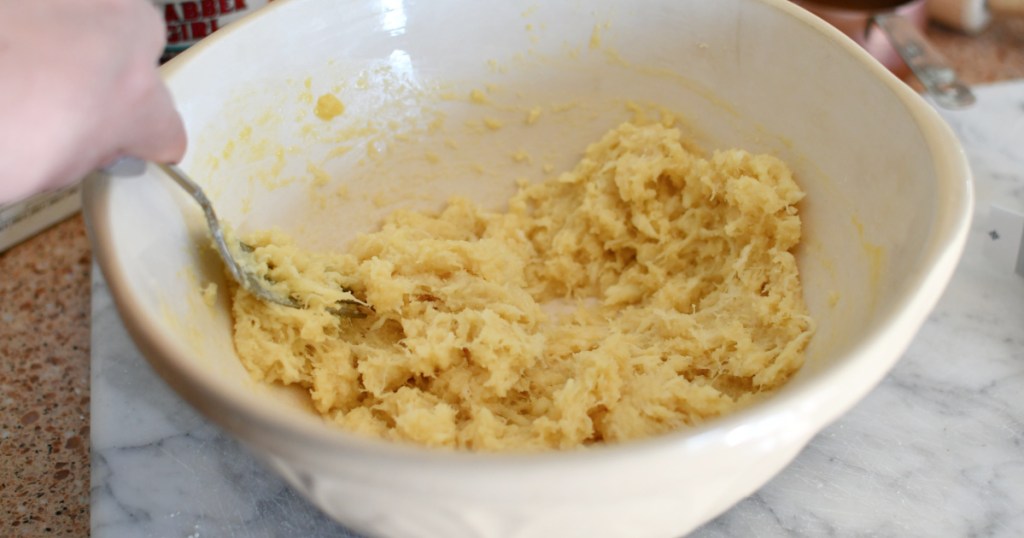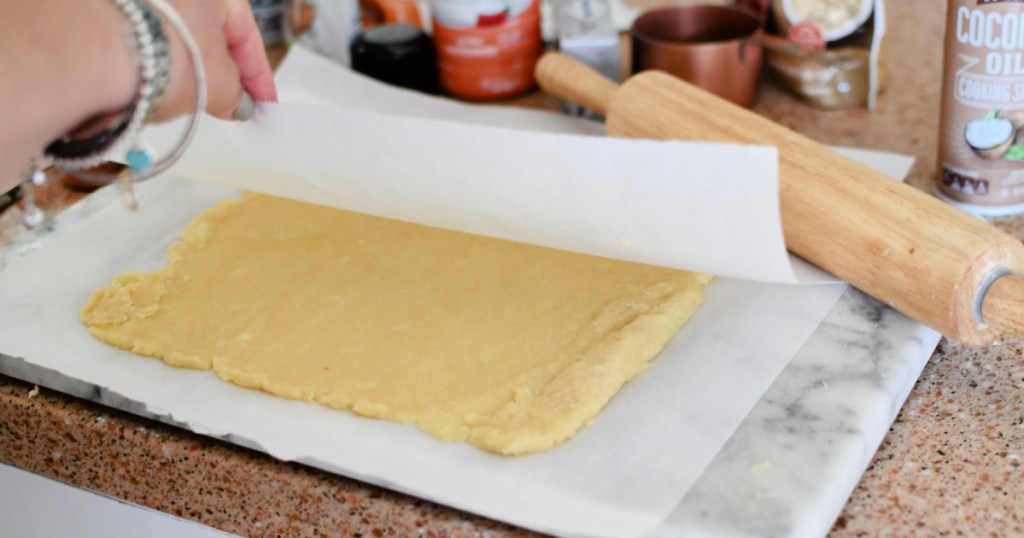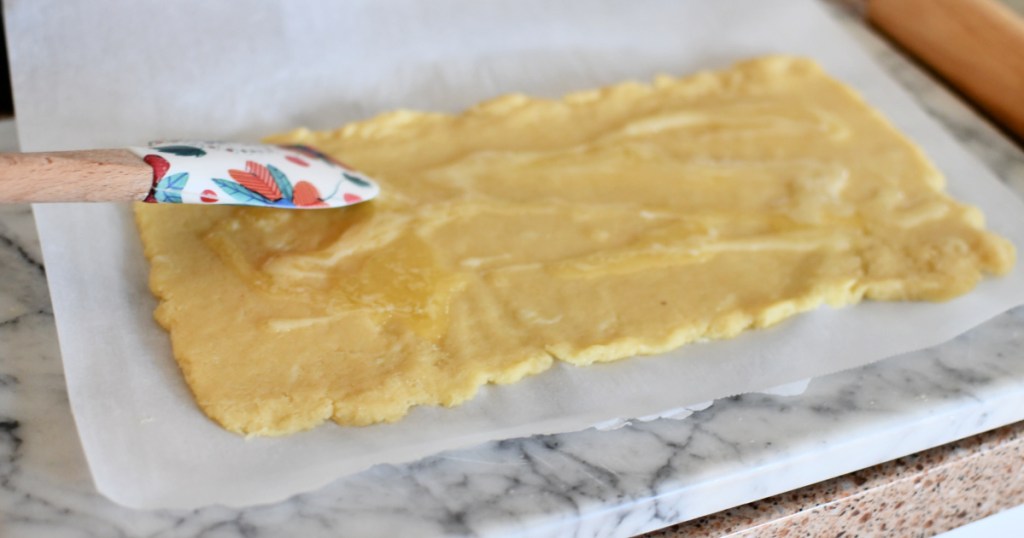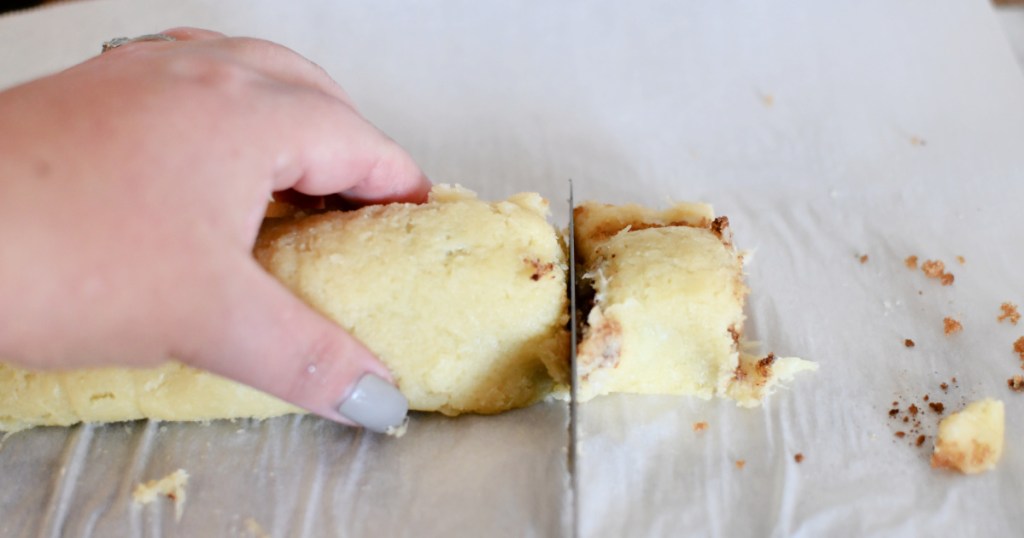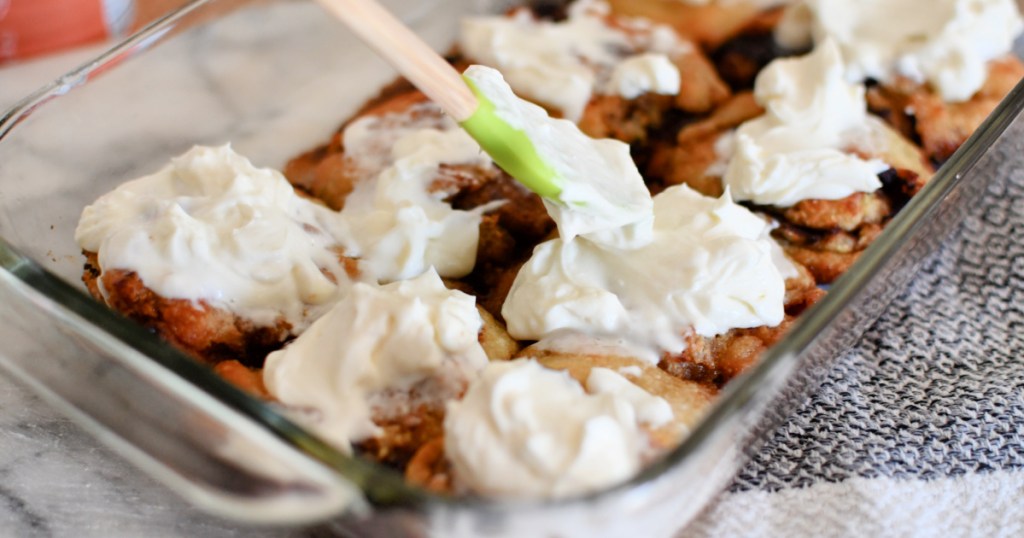 ---
Print
Keto Cinnamon Rolls
yield: 9 SERVINGS
prep time: 15 MINUTES
cook time: 30 MINUTES
total time: 45 MINUTES
Rich and gooey cinnamon rolls that are sugar-free and grain-free!
Ingredients
For the Dough:
1 tablespoon baking powder
1 3/4 cup shredded mozzarella cheese
2 tablespoons cream cheese
1 large egg
1/2 teaspoon vanilla extract
For the Cinnamon Filling:
2 tablespoons melted butter
2 teaspoons ground cinnamon
For the Icing:
3 oz. cream cheese, softened
1 tablespoon whipping cream
1 teaspoon water
Directions
1
Preheat oven to 375 degrees.
2
Combine almond flour, baking powder, and mozzarella cheese in a microwave safe bowl. Add in cream cheese and cook in the microwave for one minute. Stir and then cook for an additional 30 seconds in the microwave.
3
Mix in egg, vanilla, and sweetener, and stir well, until dough forms. Place in refrigerator for at least 15 minutes to firm and dry out the dough a little.
4
Place dough in between two pieces of greased parchment paper. I used coconut oil spray to grease in order to avoid sticking.
5
Roll with a rolling pin into a rectangle (you can also use your hands). The dough should be about 1/4 inch thick. My rectangle was about 9 inches long and 6 inches wide. 
6
Spread melted butter over the top, then sprinkle sugar-free sweetener over the top, followed by ground cinnamon.
7
Roll dough, starting from the long side, and roll into a tube. Cut nine 1-inch pinwheel slices using a string or knife.
8
Transfer each slice into a greased pie pan, or small casserole dish, leaving a little room for rising in between each roll.
9
Bake for 24-26 minutes, until golden brown and cooked through. Remove and let cool a bit.
10
For the icing:
Whip up all icing ingredients using a hand mixer. Spread a teaspoon or so onto each cinnamon roll. Enjoy!
11
Refrigerate leftovers in a covered container for up to a few days. These are great reheated, too!
Nutrition Information
Yield: 9, Serving Size: 1
Amount Per Serving: 202.5 Calories | 17.5g Fat | 17.3g Total Carbs | 1.2g Fiber | 1.0g Sugar | 13.4g Erythritol | 9g Protein | 2.6g Net Carbs
---
Rich & gooey cinnamon rolls!
Oh my goodness, these taste so dangerously YUM. The cream cheese frosting throws it over the top! If you love cinnamon rolls, you've gotta try these easy to make keto ones.
Such a great idea to make these if you're having a sweet craving.
My teammate Taylor baked these keto cinnamon rolls and had this to say:
"These were absolutely delicious and made me feel like I was eating a regular cinnamon roll! I loved the texture of the dough and the amount of cinnamon and sugar substitute was just right. I could easily eat the cream cheese frosting by the spoonful, so, so yummy! My kids loved these too and asked for seconds!
As mentioned by Lina, my cinnamon rolls didn't really rise a lot and ended up looking a little flat, but still super tasty and delicious."
---
In a hurry? Make this single-serve microwave cinnamon roll in a mug!