Lupin Flour : Yep, It's Keto and Here's How You Can Use It!
Ever heard of lupin flour?
Today we're explaining exactly what it is and how you can use it in your keto recipes, so listen up if you're interested in learning about a unique, keto-friendly flour to try!
We ended up having three of our Hip2Keto team members try this highly-rated Lupina brand of Lupin flour. Here are our honest thoughts below and tips for cooking with it.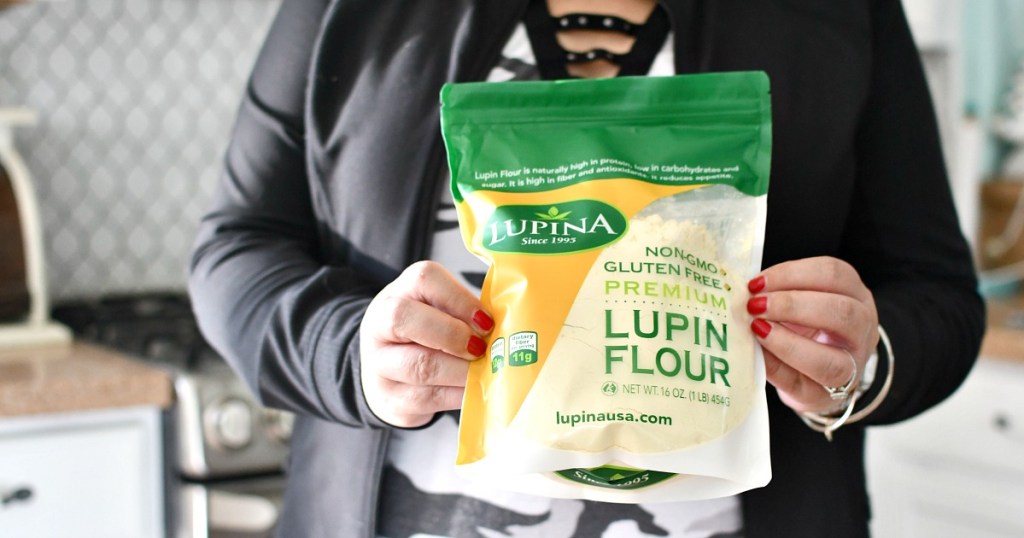 What is lupin flour?
Lupin flour is a legume flour made from sweet lupin beans, which are a GMO-free alternative to soybeans. It is uniquely high in protein and dietary fiber. Each 1/4 cup contains just 1 net carb, and is high in antioxidants!
This type of flour is gluten-free, and also vegan. Although lupin flour has been consumed for centuries, it's becoming more popular now to use in keto and low carb baking recipes.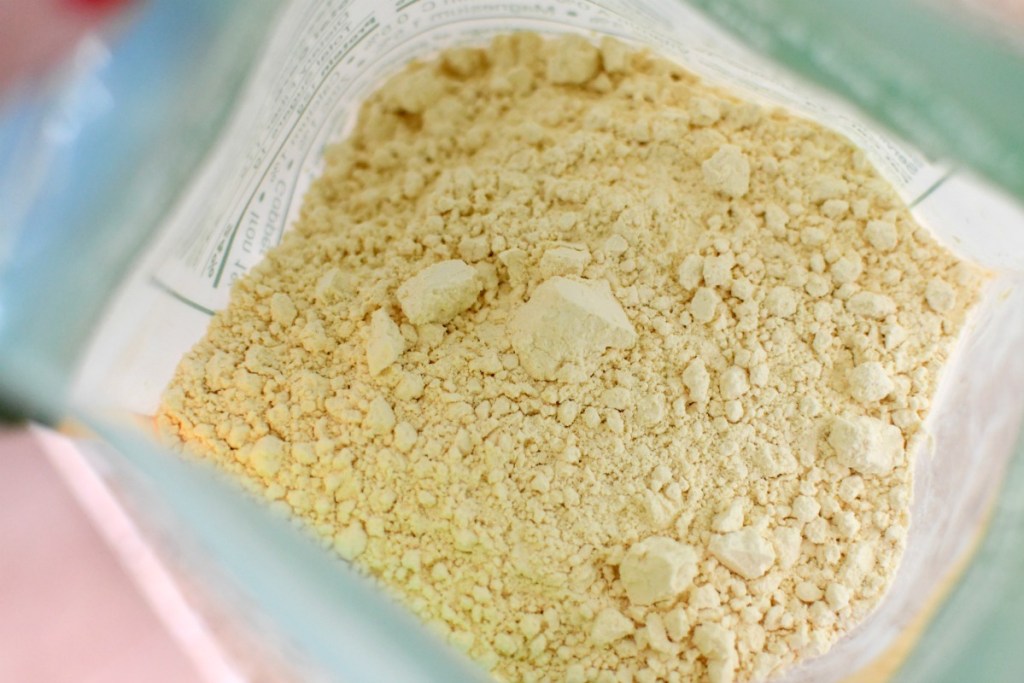 How do I use lupin flour?
Lupin flour can be used in baking bread, cakes, pancakes, as a thickener in soups, and in breading for frying foods. There are all kinds of uses, but like all flour substitutes, you may have to experiment a little.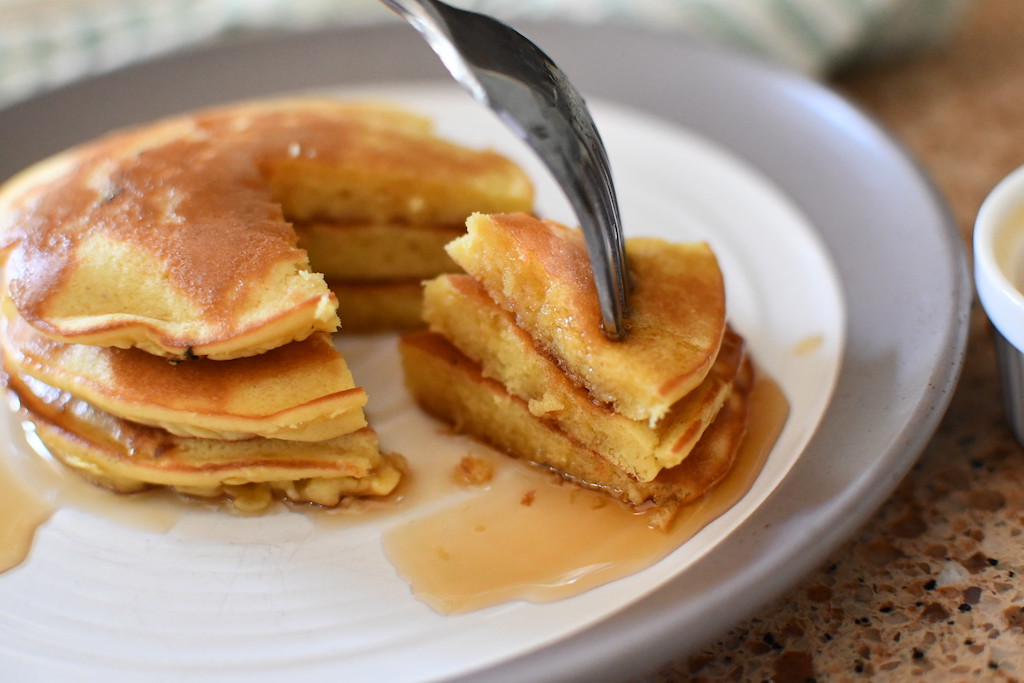 What we've learned about lupin flour is that we wouldn't recommend you replace the full amount of almond flour called for in a recipe with it. We suggest trying a 1:2 ratio if replacing some of the almond flour in keto recipes. Meaning you'll use half the amount of lupin flour, and still use the remaining almond flour called for. For example, in this keto pancakes recipe that called for 1 cup almond flour, we used 1/2 cup Lupina flour and 1/2 cup almond flour, and it worked great!
You'll likely always want to have a different keto flour to combine with it. This flour can tend to have a bitter taste if a little keto sweetener isn't used or if you use it in large amounts, so keep that in mind when experimenting with recipes.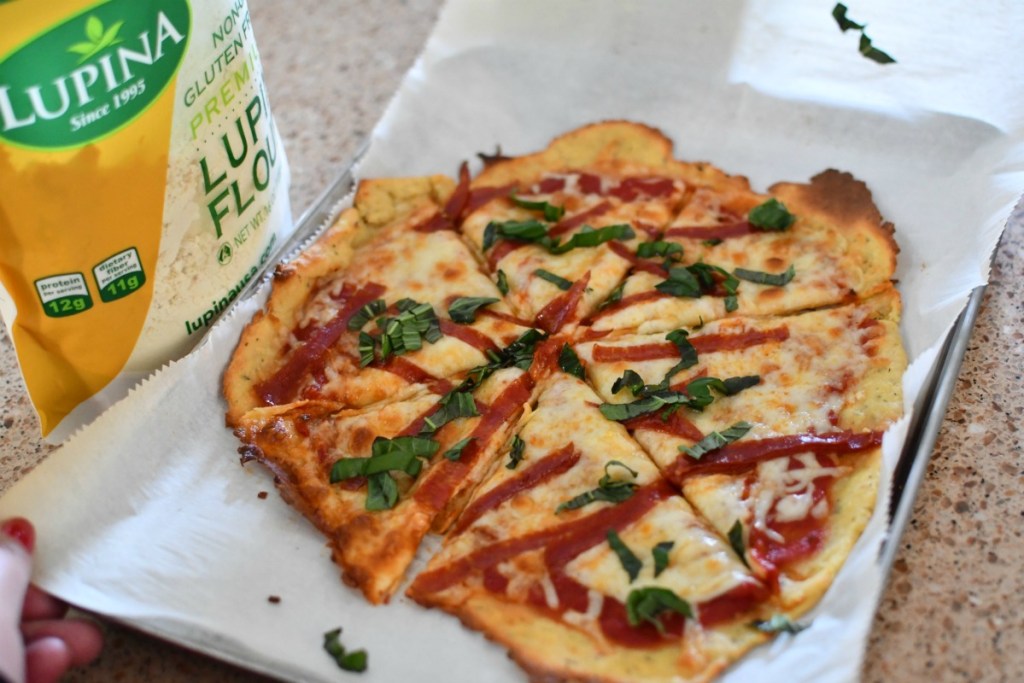 How did the Hip2Keto team like using lupin flour?
"Well my two attempts were fails because I was trying to straight substitute Lupina for almond flour in fat head pizza crust and in pancakes. They both looked beautiful, but sure had a funny aftertaste, so now I've learned that I need to try using half as much lupin flour, and look forward to trying again!" – Lina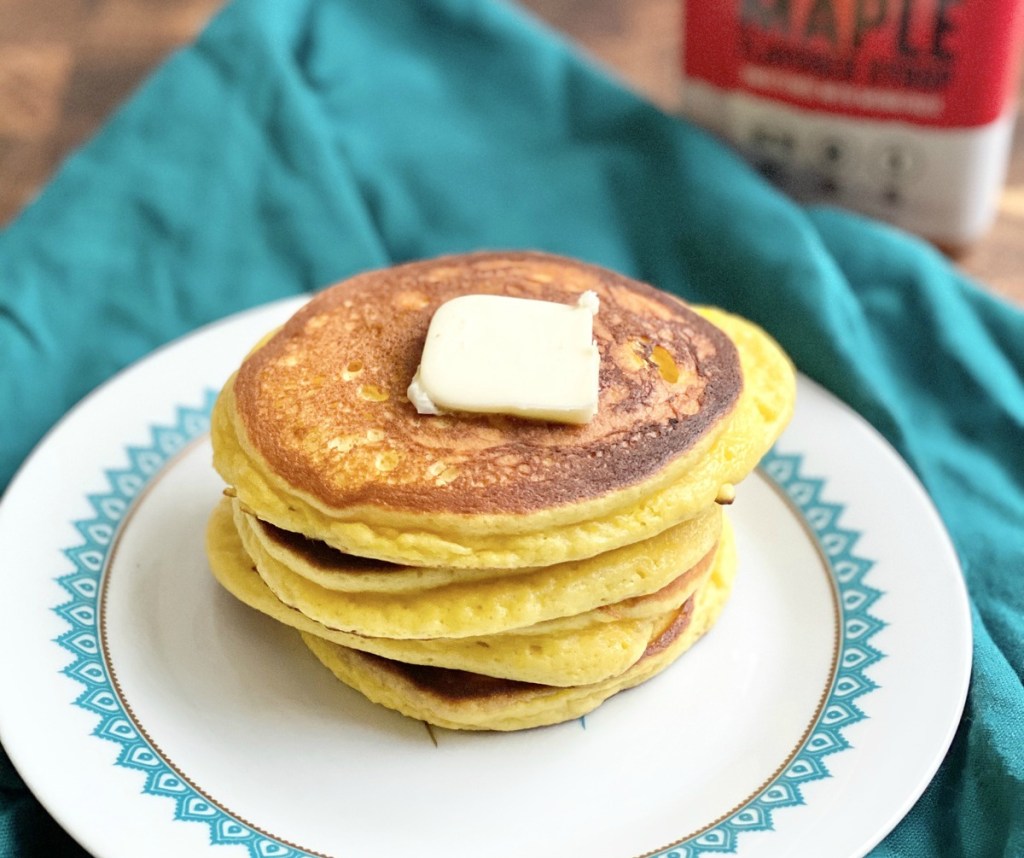 "I made our Keto Blender Pancakes recipe, and they turned out wonderful. Personally, I enjoyed them more than the almond flour pancakes I have made in the past. For the 1 cup almond flour called for in the recipe, I substituted 1/2 cup Lupina flour and 1/2 cup almond flour, and it worked beautifully! I didn't notice a bitter flavor using the Lupin as a substitute and I really liked the consistency of these pancakes." – Jenna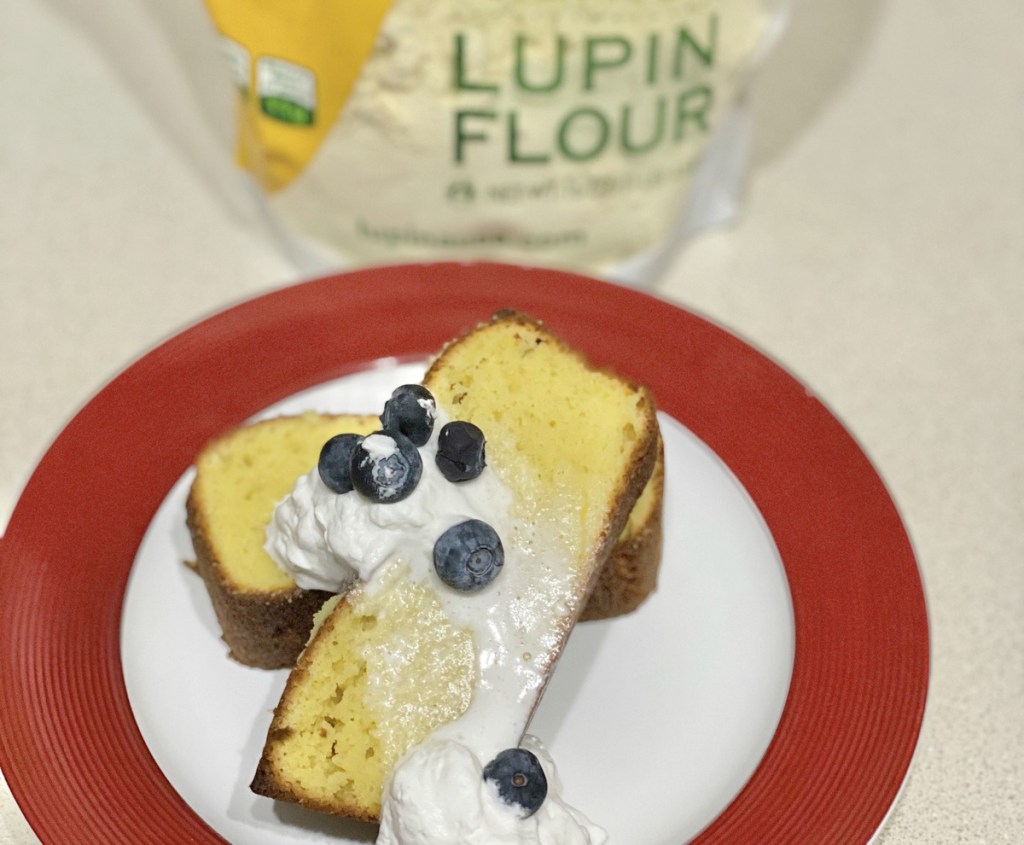 "I also baked our Keto Pound Cake using 3/4 cup lupin flour and 3/4 cup almond flour. The bitterness was quite strong with this recipe despite the addition of an equal amount of sweetener. This would be a good time to adjust the lupin flour down even further to maybe 1/2 cup versus 3/4 cup. It honestly was still tasty, but I definitely could taste the bitterness this time." – Jenna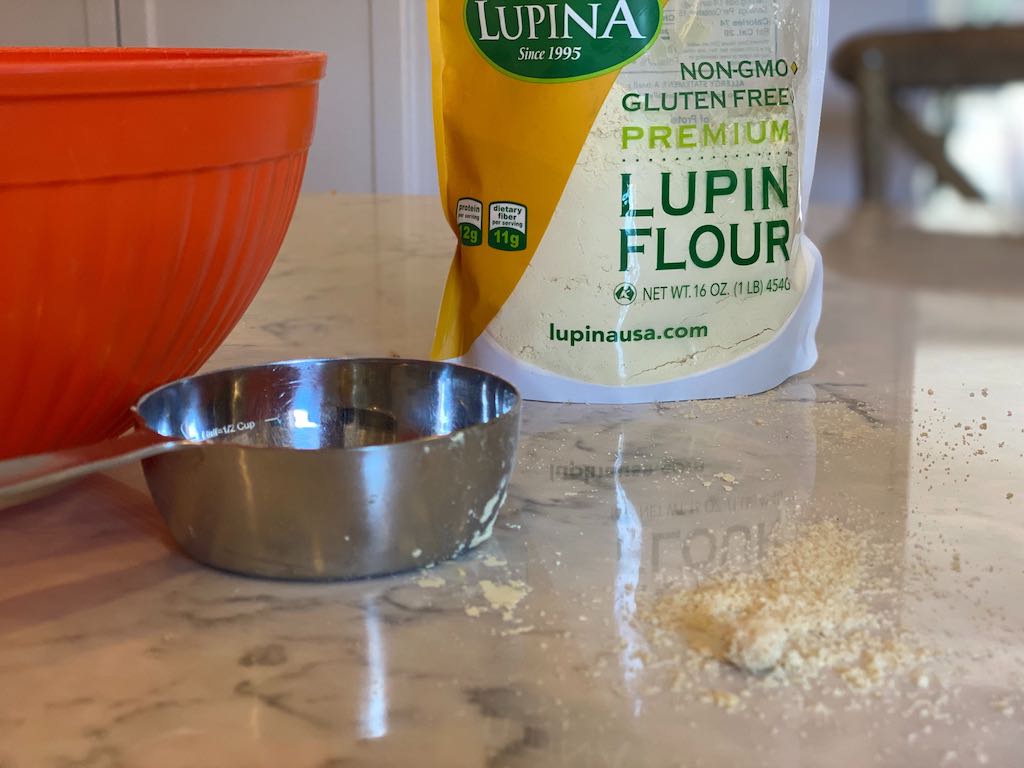 "I made these Almond Lupin Squares as an easy dessert, and ending up loving them! To make them keto-friendly, I used Swerve brown and no sugar added chocolates. This recipe called for 1 cup lupin and 1/2 cup almond flour, but I do think what balanced out the flavors was the Swerve. I can't wait to try more recipes with Lupina!" – Collin
---