Keto Chaffle Birthday Cake Recipe | Ready in 20 Minutes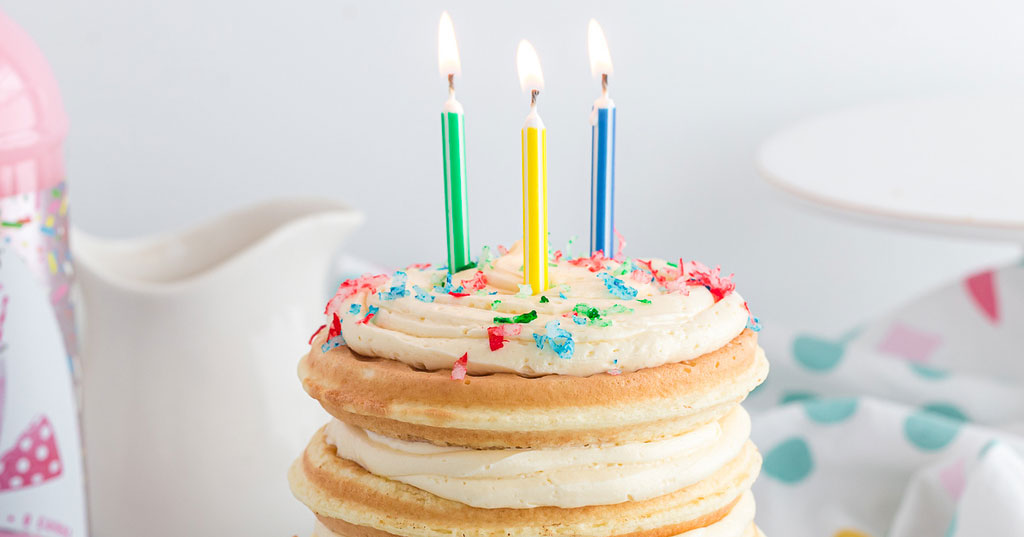 Celebrating a birthday?! Well, even if you're not, you've got to try this keto dessert!
You don't need to skimp out on yummy birthday cake while sticking to your keto diet. I'm here to introduce you to the oh so yummy Keto Chaffle Birthday Cake! It's the best keto cake I've made!
Not only is this cake delicious, but it's actually simple to make – it takes just 20 minutes from start to finish! Make this as a breakfast birthday surprise, or save it for a late night birthday treat, or munch on it all day long. The Fluffy cake batter with this amazing buttercream frosting is a must-try.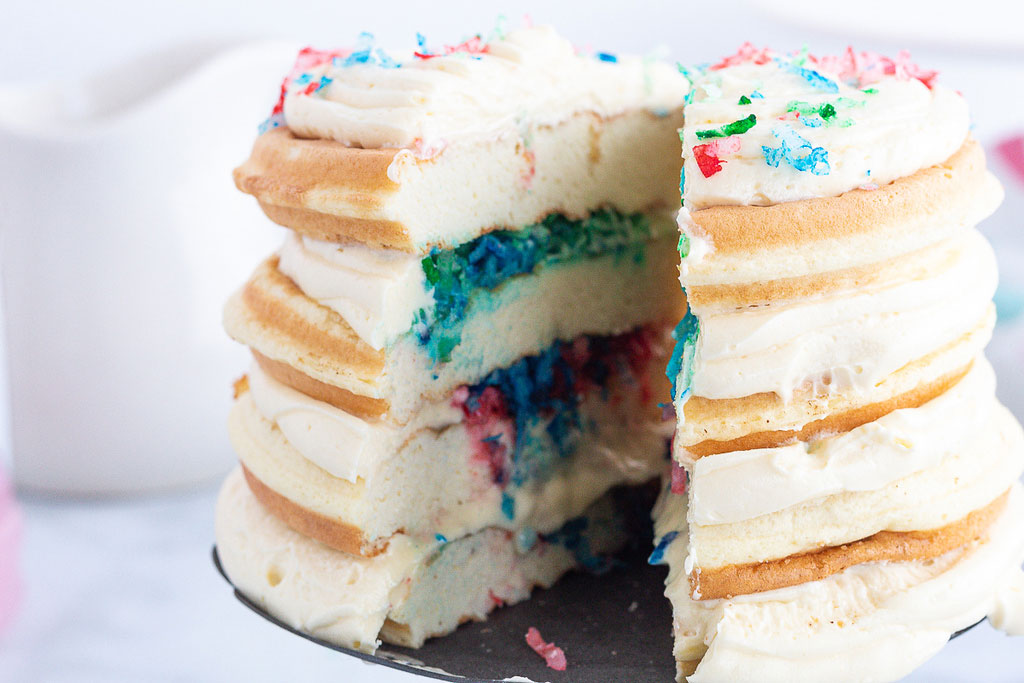 Hip Tips:
No need to spray your waffle maker, the cheese in the mix will work as a non-stick substance.
I didn't have sugar-free sprinkles on hand, so I ended up just adding a few drops of food coloring to shredded coconut for a colorful surprise in the center with the sprinkle effect.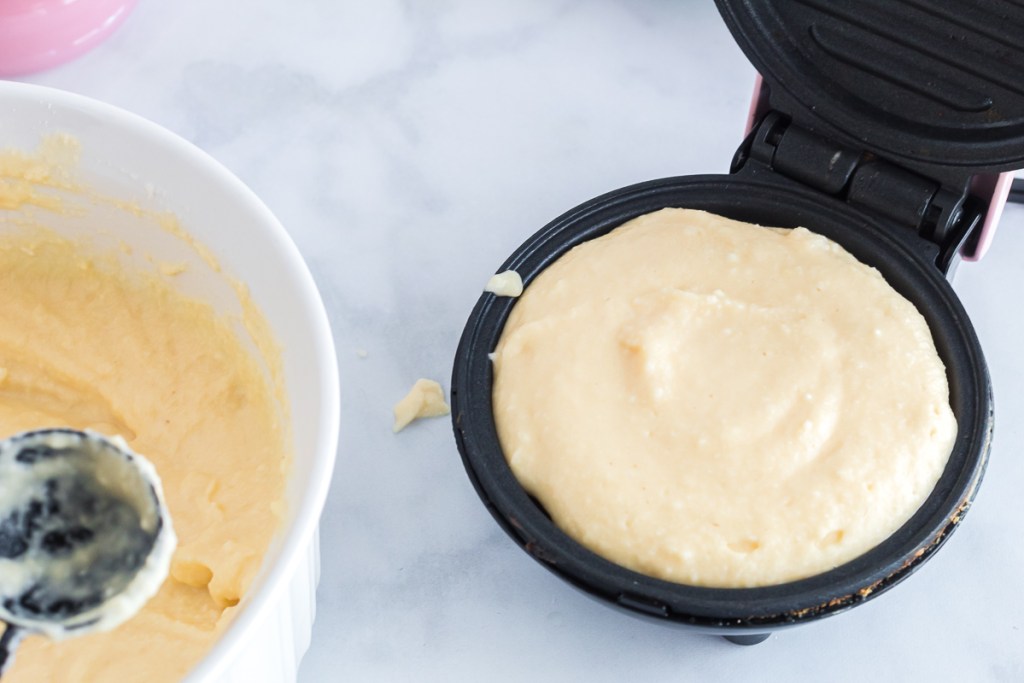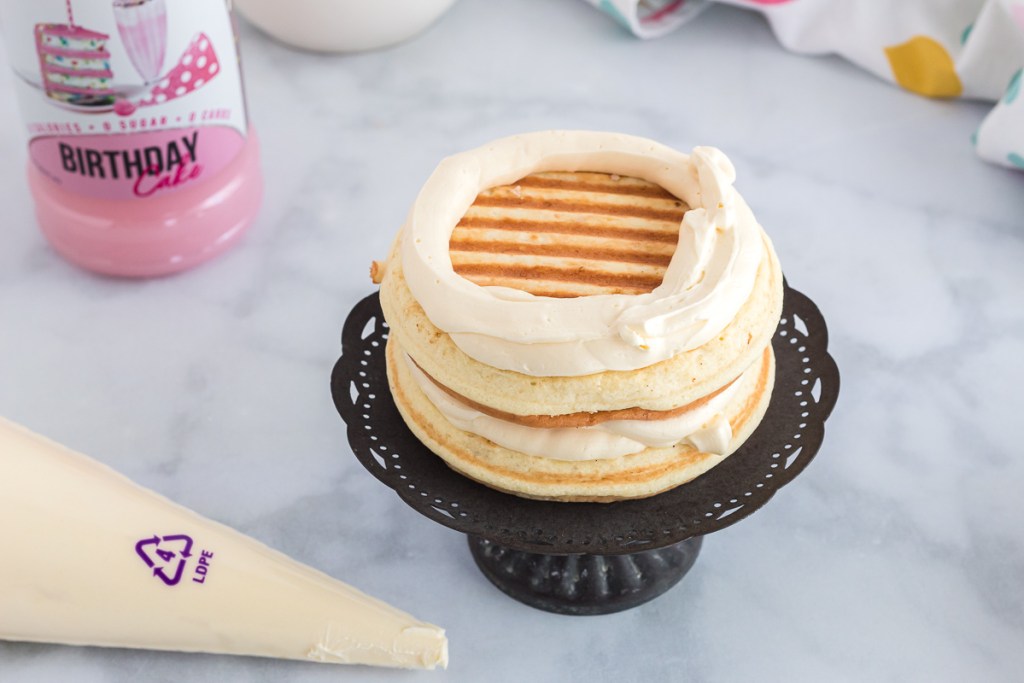 ---
Print
Keto Chaffle Birthday Cake
yield: 4 SERVINGS
prep time: 10 MINUTES
cook time: 10 MINUTES
total time: 20 MINUTES
Make a delicious Keto Chaffle Birthday Cake from start to finish in 20 minutes!
Ingredients
Buttercream Icing:
Birthday Cake Chaffle:
3 tablespoons cream cheese (room temperature)
1 tablespoon almond flour
5 tablespoons coconut flour
1 teaspoon baking powder
5 eggs
Directions
1
In a medium-size bowl, add all your chaffle ingredients and mix until you get a pancake-like texture.
2
Drop 2-3 tablespoons into your waffle maker. Let cook for 2 minutes and remove.
3
Once you have made 4 cake chaffles, you can now assemble your cake.  Just like any normal cake, you will start with your base cake then add a layer of buttercream icing and repeat.
4
If you want to add a surprise inside, it's very easy. You will pipe your icing around the edge and fill the center with colorful shredded coconut or sugar-free sprinkles.
5
Once you have completed all your layers, you can top with more icing and sprinkles.
Nutrition Information
Yield: 4, Serving Size: 1
Amount Per Serving: 384 Calories | 35 Fat | 23 Total Carbs | 3 Fiber | 16 Sugar Alcohol | 11 Protein | 4 Net Carbs
---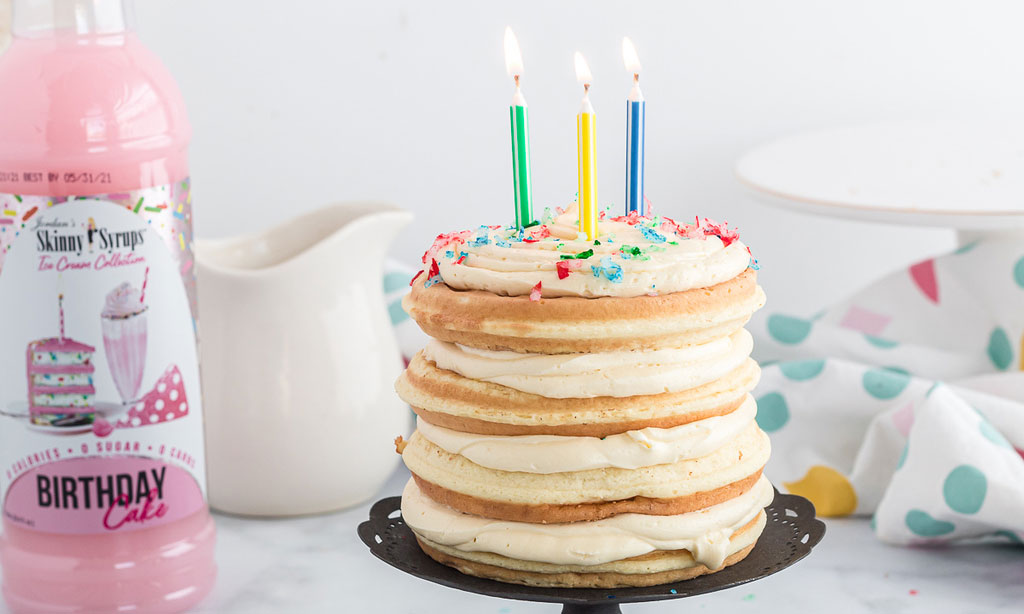 How could this cake not make you happy?!
Go ahead and make yourself one even if it's not your birthday. Seriously, it's so good and we all deserve a low-carb treat occasionally!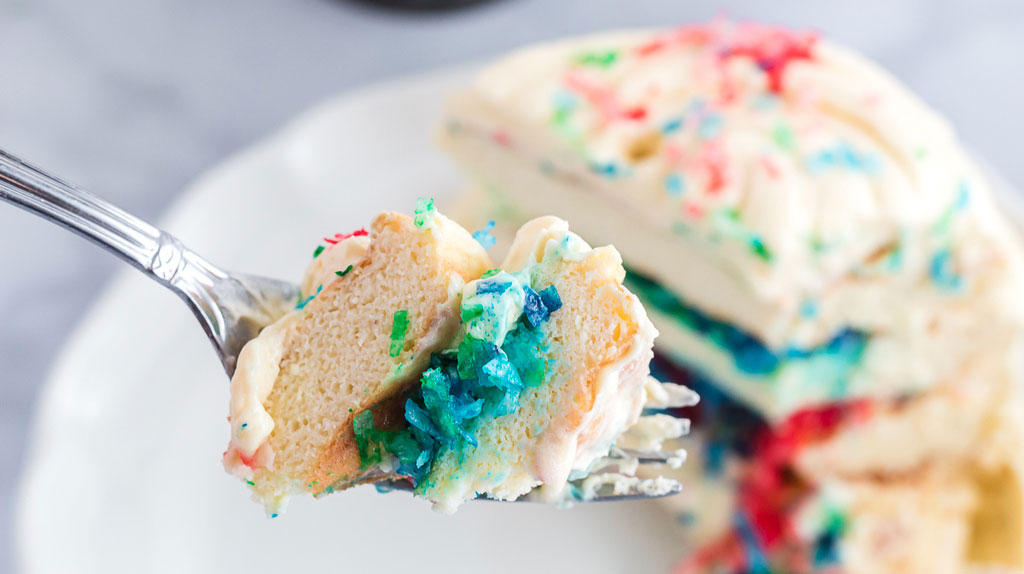 Be sure to also make our easy keto chaffle recipe (3 ways!)