Palmini Low Carb Rice is the Side Dish of Your Keto Dreams
Rice is back on the menu!
It's no secret that we're big fans of Palmini noodles here at Hip2Keto – they're a great dupe for pasta and they're oh so low carb too! We recently heard about their new Palmini low carb rice and couldn't wait to give it a try. Will it live up to the hype and be just as good as the Palmini noodles? Spoiler alert: OMG yes!
Introducing Palmini low carb rice!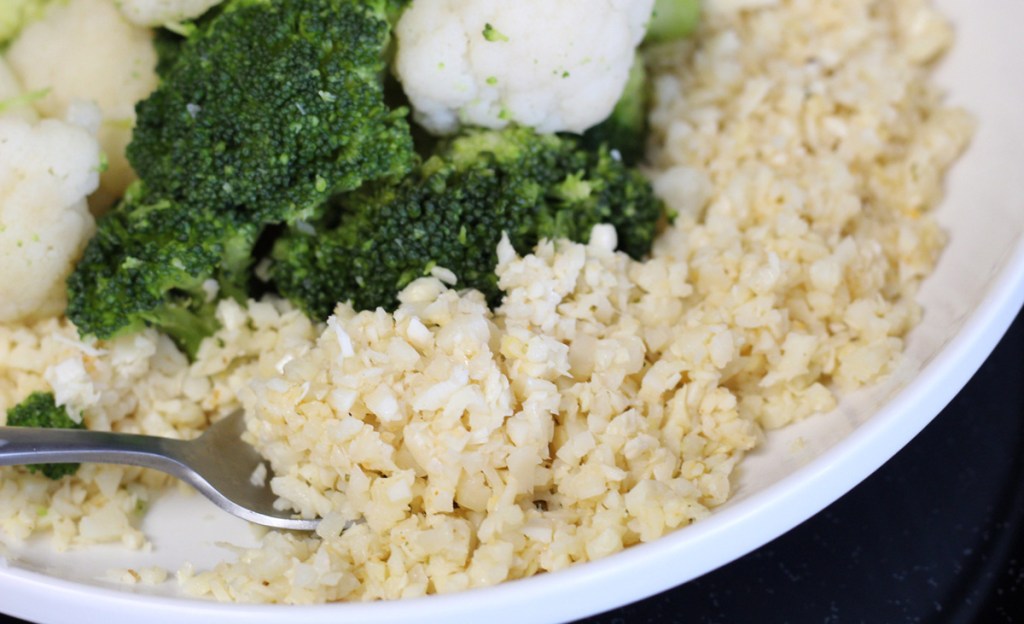 Love at first bite!
Y'all… this Palmini low carb rice made from hearts of palm is so good! I seasoned it with a little bit of garlic salt and some olive oil to fry, then threw in a little broccoli and cauliflower I had on hand, and dare I say it was near perfect!
Now, I'm not a huge fan of cauliflower rice so I was a little intrigued about this product as I've heard it's a closer match to regular rice. Let me tell ya, it totally is and it is so delicious!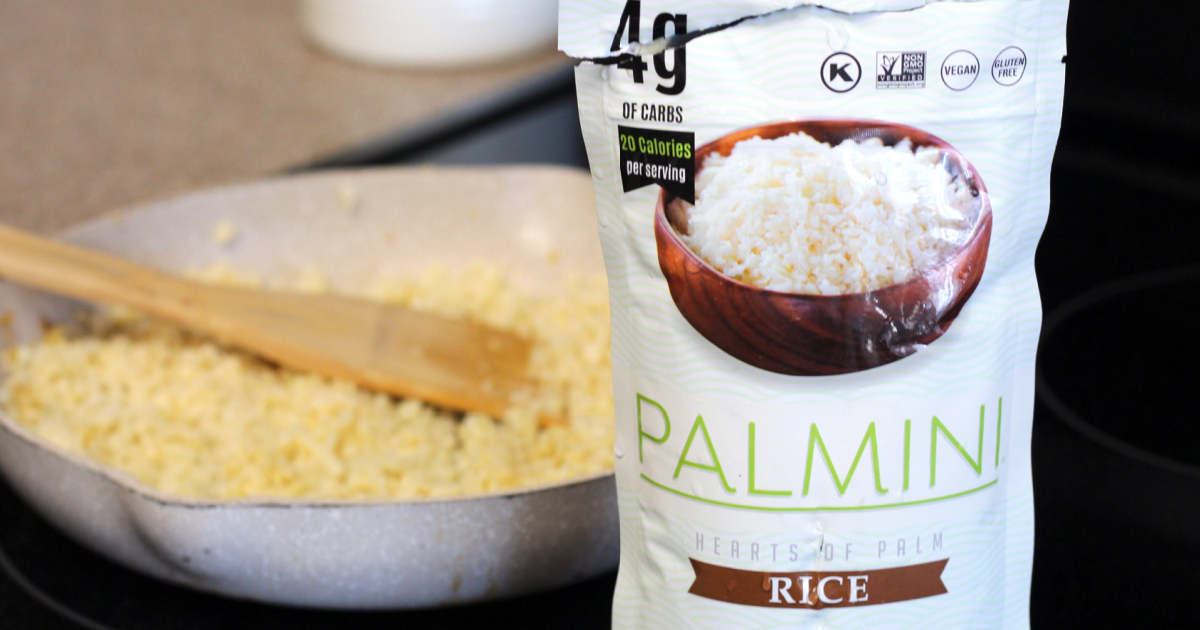 Buy more and save!
---
What are the benefits of hearts of palm?
Hearts of palm are pretty much a superfood. Palmini is made out of a natural plant that grows in South America. When this plant is cut and cooked in the proper way, its resemblance to regular pasta or rice is unbelievable!
Here are some hearts of palm benefits:
Rich in fiber, potassium, iron, zinc, phosphorus, copper, vitamins B2, B6, and C.
A good source of protein, riboflavin, and potassium.
Full of dietary fiber, vitamin C, folate, calcium, iron, magnesium, phosphorus, zinc, copper, and especially, manganese.
Have a favorable ratio between omega-3 and omega-6 fatty acids.
Palmini Low Carb Hearts of Palm Rice Nutrition:
Serving Size 1/3 Cup (75g) | 20 Calories | 0g Fat | 4g Total Carbs | 2g Fiber | 1g Sugar | 1g Protein | 2g Net Carbs
Ingredients: Sliced hearts of palm, water, natural sea salt, and citric acid.
---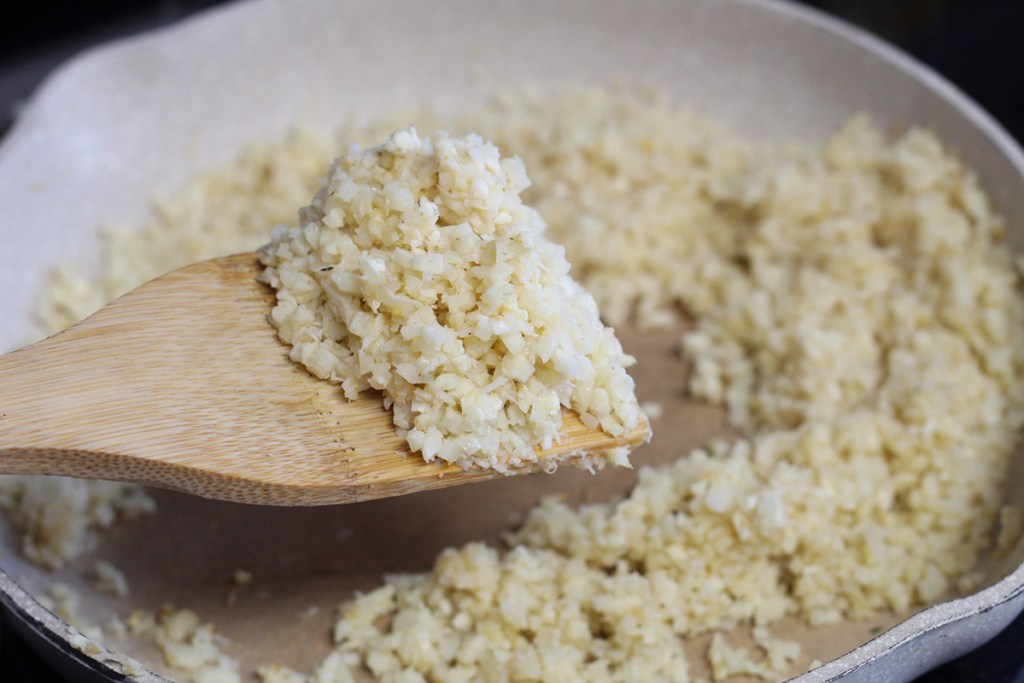 While I do love this Palmini low carb rice, I will say you do need to keep an eye on your portion size. The pouch contains three servings, with each serving being 1/3 a cup (75g), which honestly is not a ton. I'm used to a big heaping scoop of traditional rice, so this is quite an adjustment to a much smaller portion size.
The front of the package says 4g carbs per serving, which is total carbs, so when you deduct the 2g of dietary fiber, each serving is only 2g of net carbs. With all that said, you could easily polish off the entire package at once if you're really hungry without much guilt.
---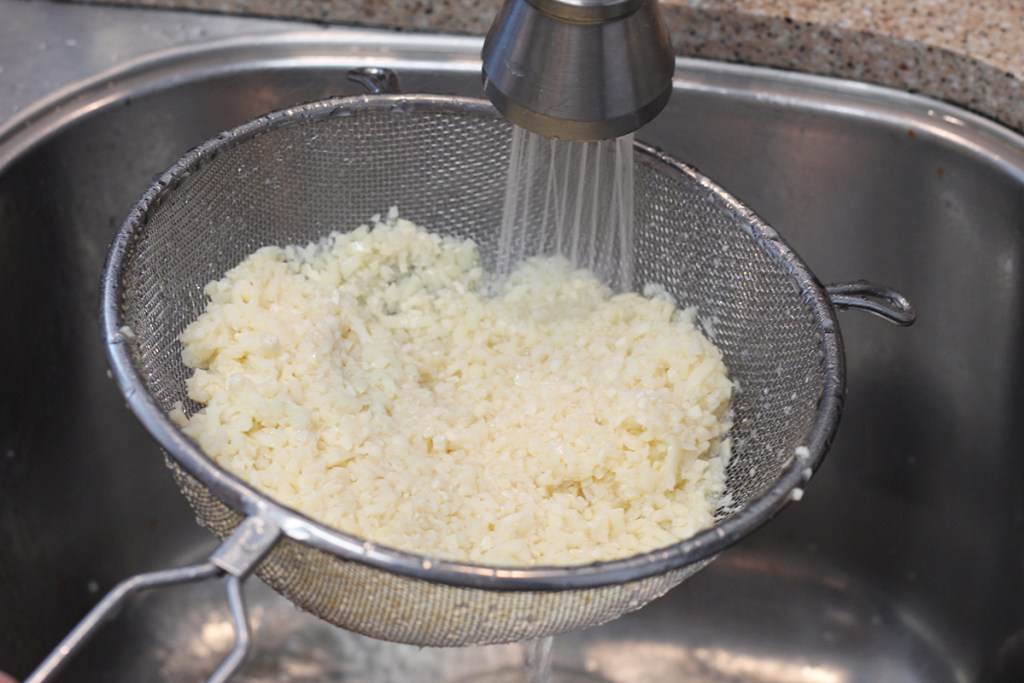 With any hearts of palm pasta or rice, the key is to RINSE RINSE RINSE! With this being rice, I recommend using a small colander for rinsing. The rinsing process is so important as this will help to eliminate the slight fishy odor I experienced and is reported by many reviewers. Even with that caveat, I really think this rice has a great texture that you're really going to love.
---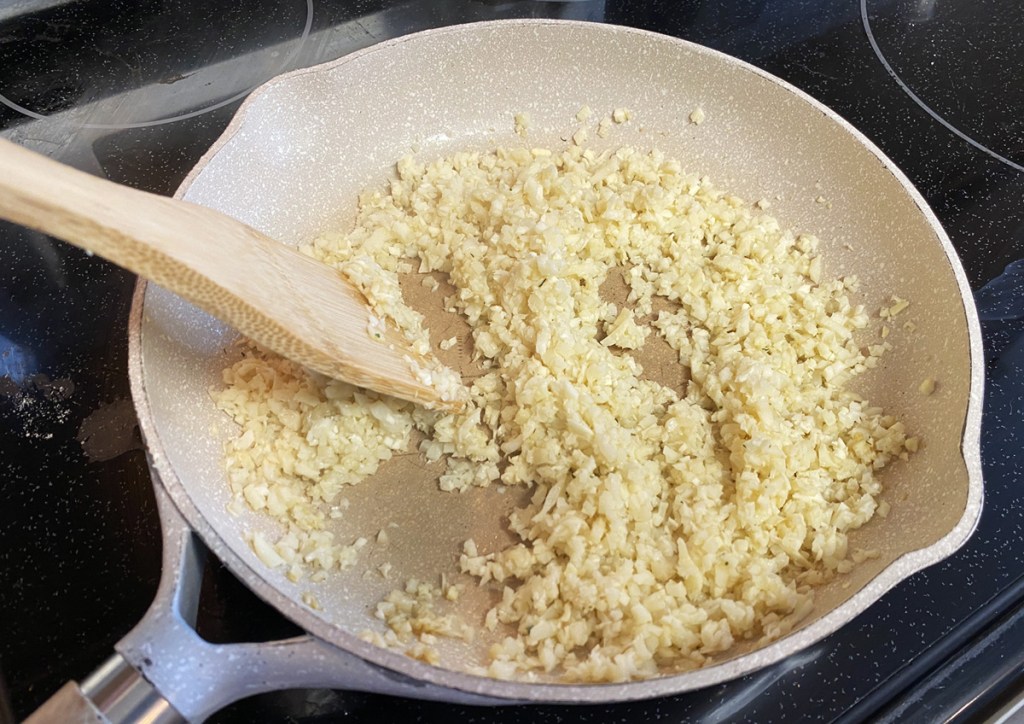 How to cook Palmini low carb rice:
This hearts of palm rice is super easy to cook! Just fry it up in a pan on medium heat for about 10 minutes. It's so much quicker than making cauliflower rice, so it's perfect for those times when you're running short on time and need to get dinner on the table fast.
You can easily add this rice to some of our yummy keto recipes to kick them up a notch…
---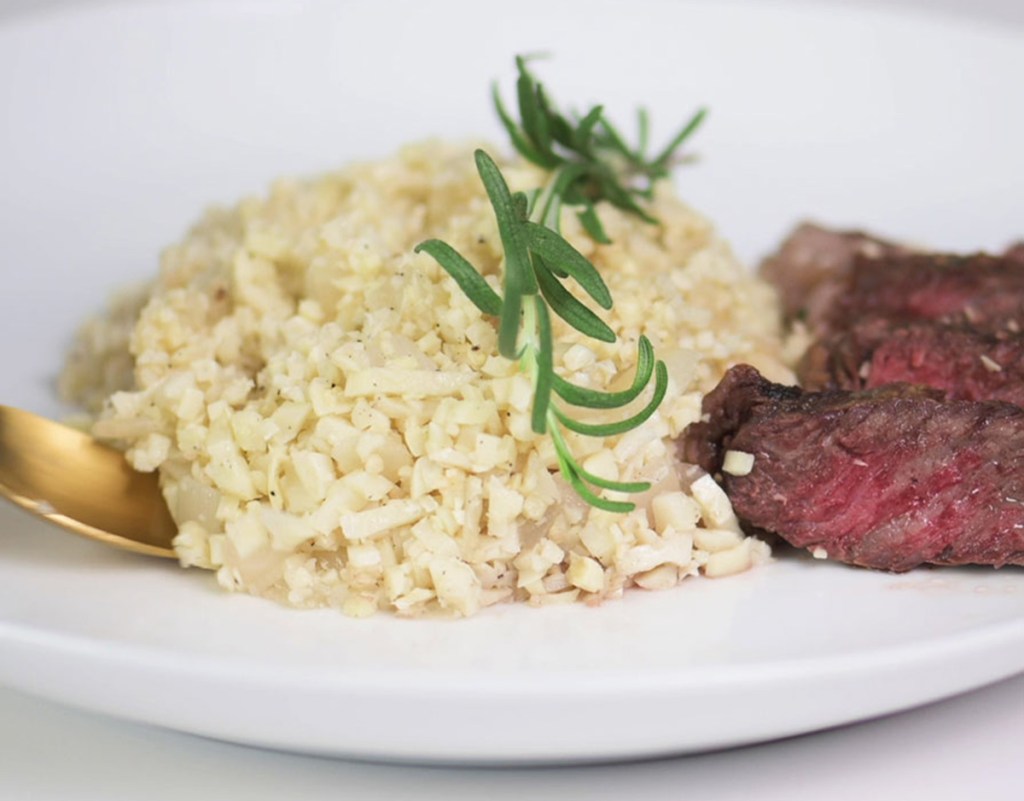 Where to buy Palmini low carb rice:
You can grab Palmini products in cans or pouches on Amazon, their official website, and select grocery stores. I've found them at my local Walmart, Publix, and Whole Foods stores!
Check them out for yourself and let me know what you think!
---