Hero Bread Just Dropped a Keto Croissant and We're Hooked (+ Score $5 Off!)
Hero Bread hit it out of the park with their keto croissant!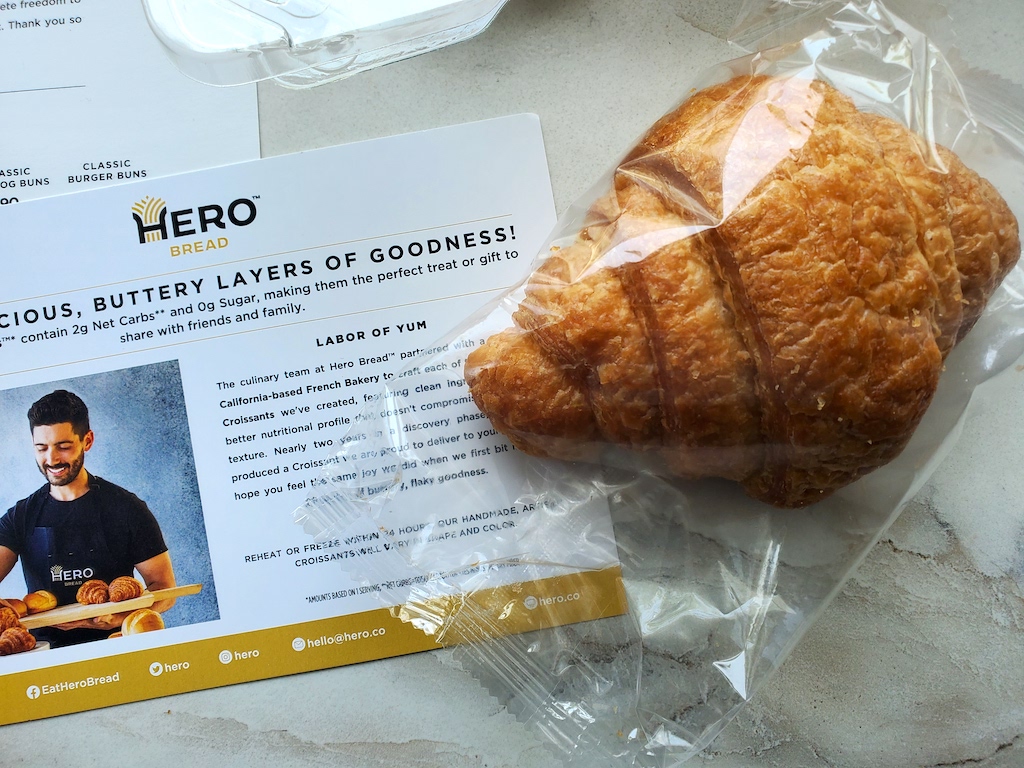 Hero has done it again with the release of their new keto croissant! 🥐
If you're not familiar with Hero Bread, they are a company that makes delicious bread products that are low-carb, sugar-free, and healthy for your gut. Their lineup of products includes sliced bread, fluffy buns, tortillas, and now keto croissants!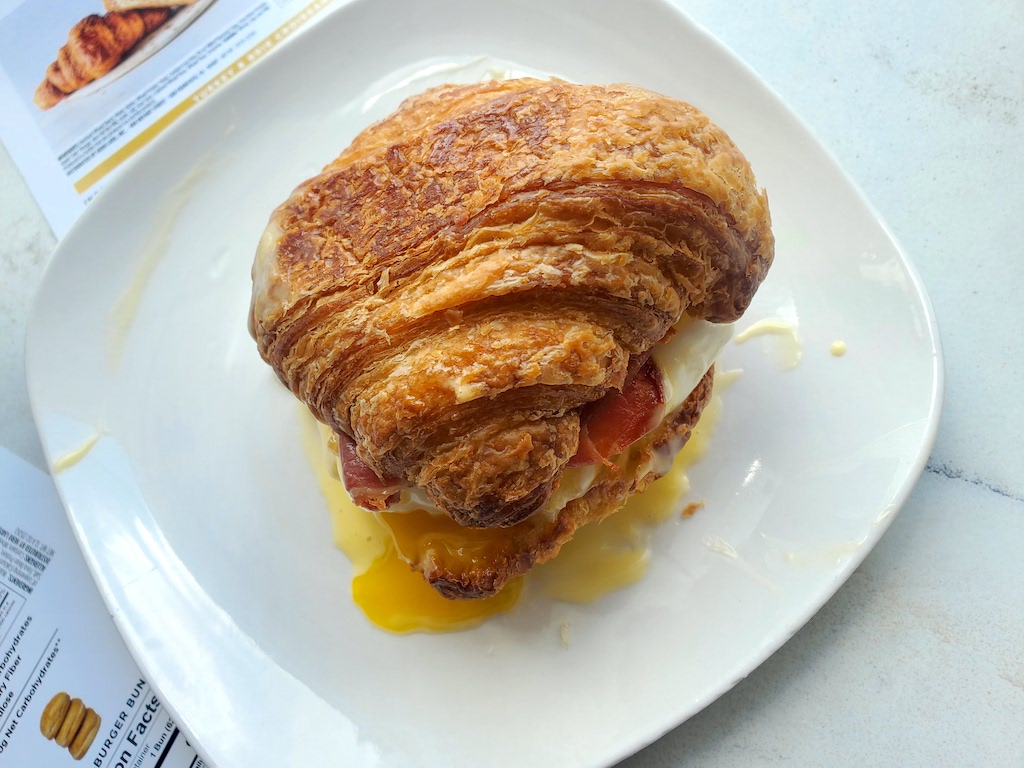 The new Hero Bread croissant is SO GOOD… our team can't get enough of it! This mouth-watering keto croissant includes 27 layers of buttery, flaky deliciousness, and it only contains 2 net carbs!
Plus, each croissant has a whopping 20 grams of fiber and 10 grams of protein, making it a filling option for breakfast, lunch, or even dinner. We also love that it has 0 grams of sugar, living up to the brand's healthy promise!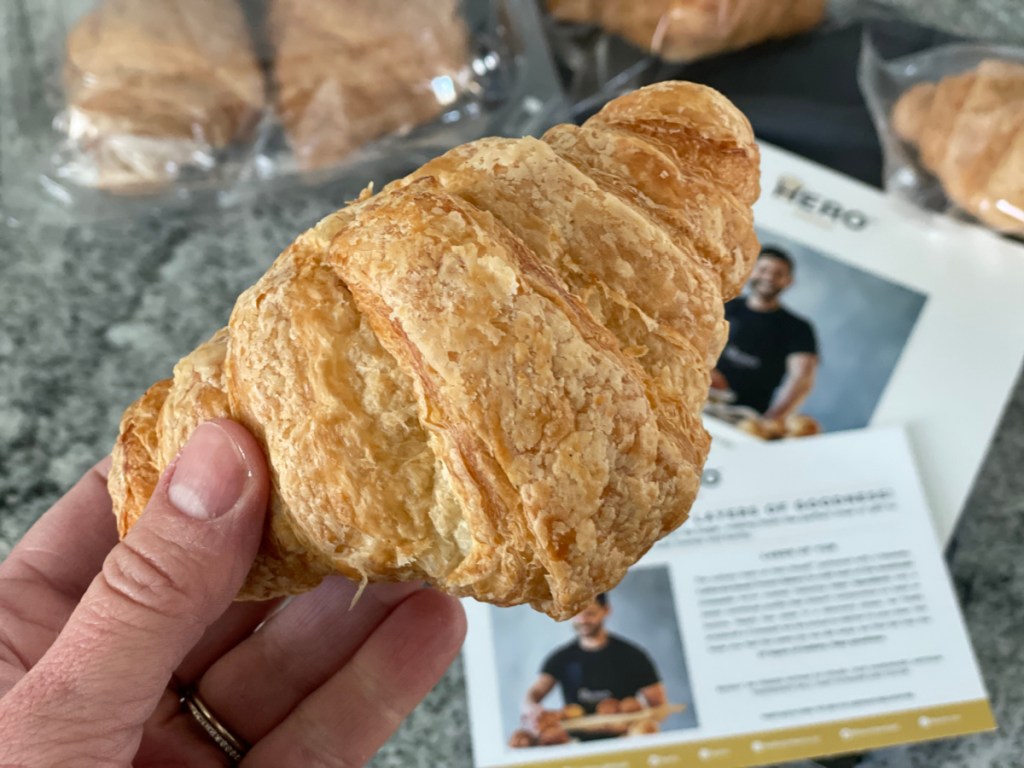 Get $5 off orders $50+ with promo code H2K5 and free shipping with any $35 order.
*Offer valid through 7/20 or until supplies last.
You can't even tell this scrumptious keto croissant is low-carb and good for you. It tastes like it could have been made in a real French bakery, so we were hardly surprised to find out that Hero paired with a French bakery to create it. Merci beaucoup, Hero! 🙌
Trust us when we say this low-carb croissant is straight out of our keto dreams!
Buy TWO Hero Bread Croissants Weekend Box, 6-pack $39.99 each
Use code H2K5 at checkout (valid for $5 off orders $50+)
Score free shipping on orders of $35 or more
Final cost just $74.98 shipped for TWO 6-packs!
*Offer valid through 7/20 or until supplies last. Note these croissants are currently out of stock, but add your email to get an alert when they're available again!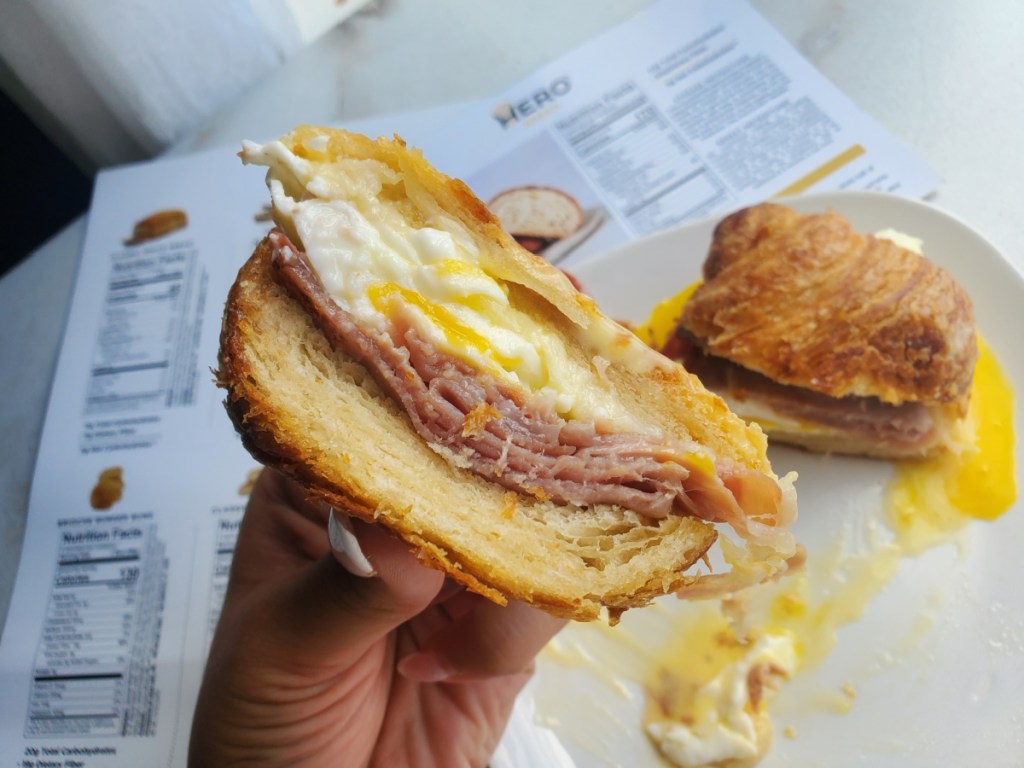 Here are a few ways to use this low-carb croissant…
This keto croissant tastes pretty amazing however you choose to use it! Simply eat it with butter, dip it in your favorite hot drink, or slice it in half to use as a bun for the most scrumptious egg sandwich and more! 🤤
You can even smear keto almond butter or peanut butter on it for an extra dose of protein. We can't wait to use them with our homemade keto jam recipe or dip them in our keto hot chocolate. 😋
These croissants are generous in size, which makes them excellent to use for lunch or breakfast sandwiches! They would taste delicious used as buns with our avocado chicken salad recipe or ham and cheese slider recipe. You can also use them in place of an English muffin for Eggs Benedict (Hip2Keto recipe coming soon… 😉)
We think they taste best warmed up in the oven for about 5 minutes before eating. Each croissant comes individually wrapped, so if you don't plan to eat all your croissants at once, you can easily freeze them. They will last in your freezer for up to 4 months!
Find a Hero Bread croissant at a store near you.
We've been fans of Hero since they first hit the scene in 2021 and we're super pumped that the company just announced that it is expanding to 2,300 stores across 32 states. That means you can jump aboard the Hero train, too!
You'll spot low-carb Hero products at stores like Sprouts Farmers Market, Albertsons (in Texas & Louisiana), Tom Thumb, Randall's, Heinen's, Buehler's Fresh Food, and more!
If you want to find out why so many people are demanding access to these crave-worthy products, head on over to Hero's website to place an order or look for Hero Bread in your local grocery stores. To find a store near you, use the Store Locator feature on the Hero website. After just one taste of these keto products, we think you'll be hooked!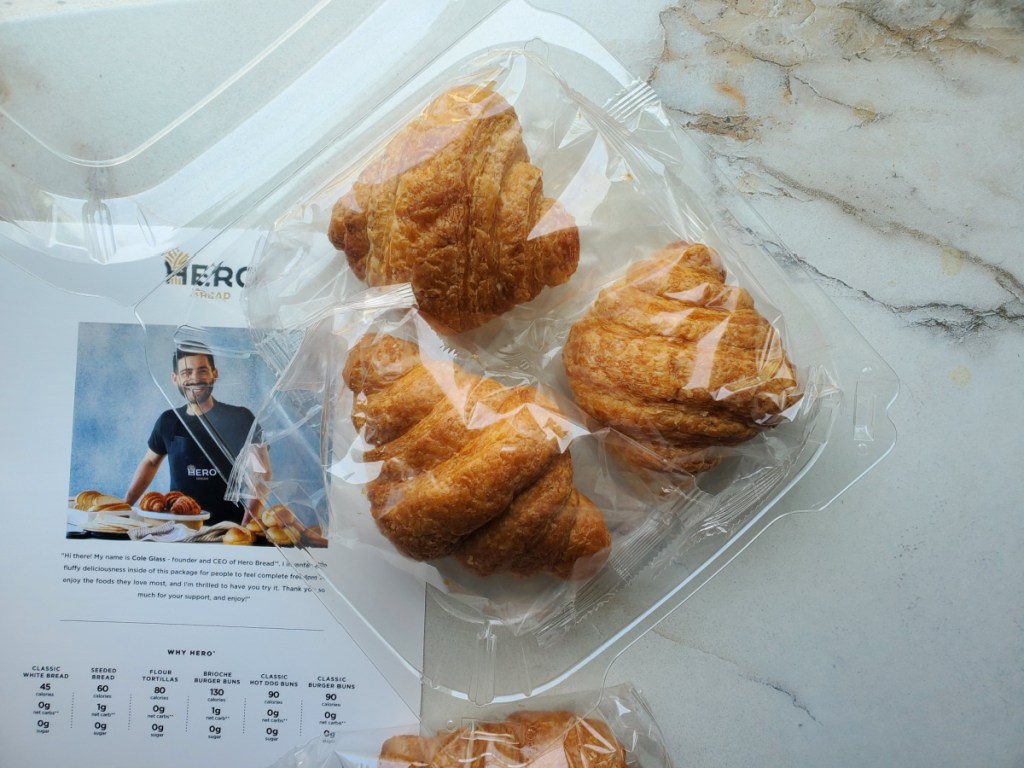 Hero Bread keto croissant nutrition information:
Serving Size: 1 Croissant |170 Calories |13g Fat | 22g Total Carbs | 20g Fiber | 0g Sugar |10 Protein | 2g Net Carbs
Ingredients: Resistant Wheat Starch, Water, Butter, Wheat Protein, Yeast, Contains Less Than 2% of: Milled Flaxseed, Eggs, Fava Bean Protein, Apple Cider Vinegar, Nonfat Dry Milk Powder, Inulin, Salt, Guar Gum, Cultured Wheat Flour, Wheat Flour, Enzymes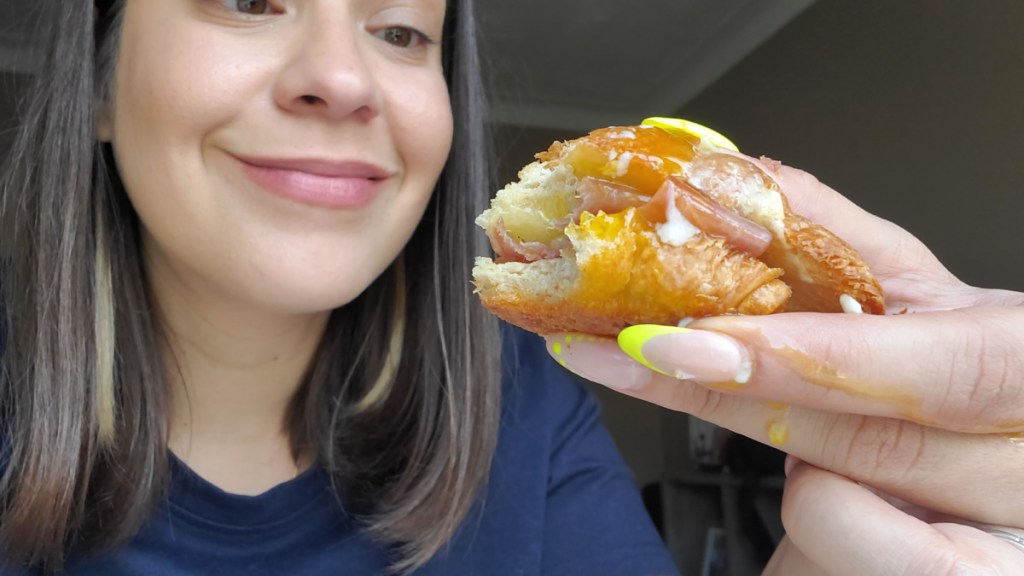 Hip2Keto's Rachel gives this keto croissant a 5-star review…
"It's no surprise that the croissants from Hero would be a 10 out of 10! I don't know how they do it but you would never even be able to tell that they're low in carbs and sugar. It's great having low-carb options like these! Now I need to order enough to keep up with how fast my family is eating them!"

Check out these other rave reviews!
'Phenomenal – will order again! The taste, texture and generous size of these are incredible."

---
"Very delicious croissants. My entire family enjoyed them. Flavor and texture was great. I will definitely order these croissants again!"

---
"They are absolutely delicious. None of my family or guests knew they were low carb"
---