Easy Keto French Toast (Less Than 3g Net Carbs)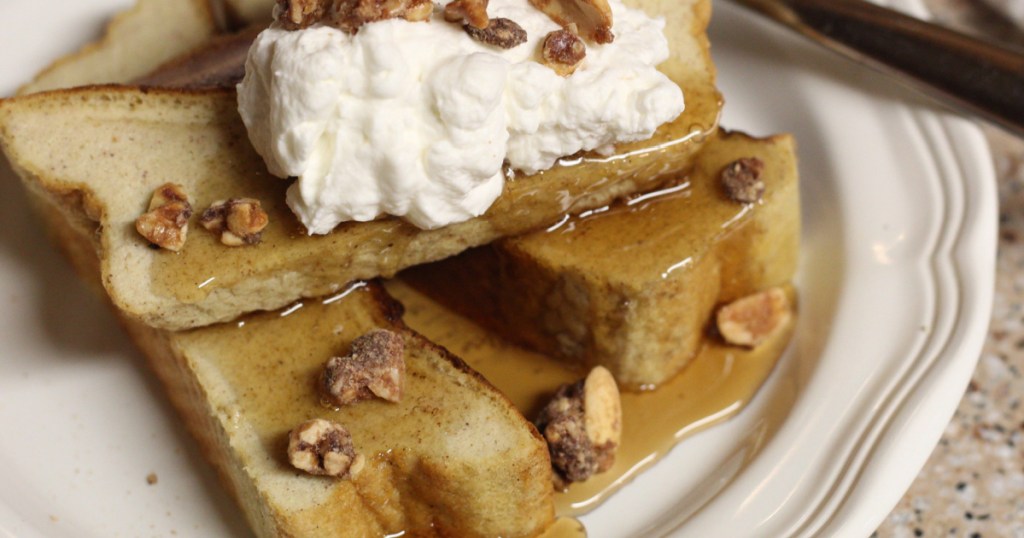 Breakfast is back!
There's nothing better than a delicious helping of French toast for breakfast or brunch, but sadly it's traditionally loaded with sugar and carbs.
Today I'm sharing with you my newest creation – keto French toast! With inspiration from Keto Sam I Am for sharing her Egg Loaf, I started with a twist on the egg loaf base and decided to take it up a few notches to truly replicate French toast by slicing and pan-frying it! This recipe delivers the sweet and savory flavors you've been missing without all the added carbs.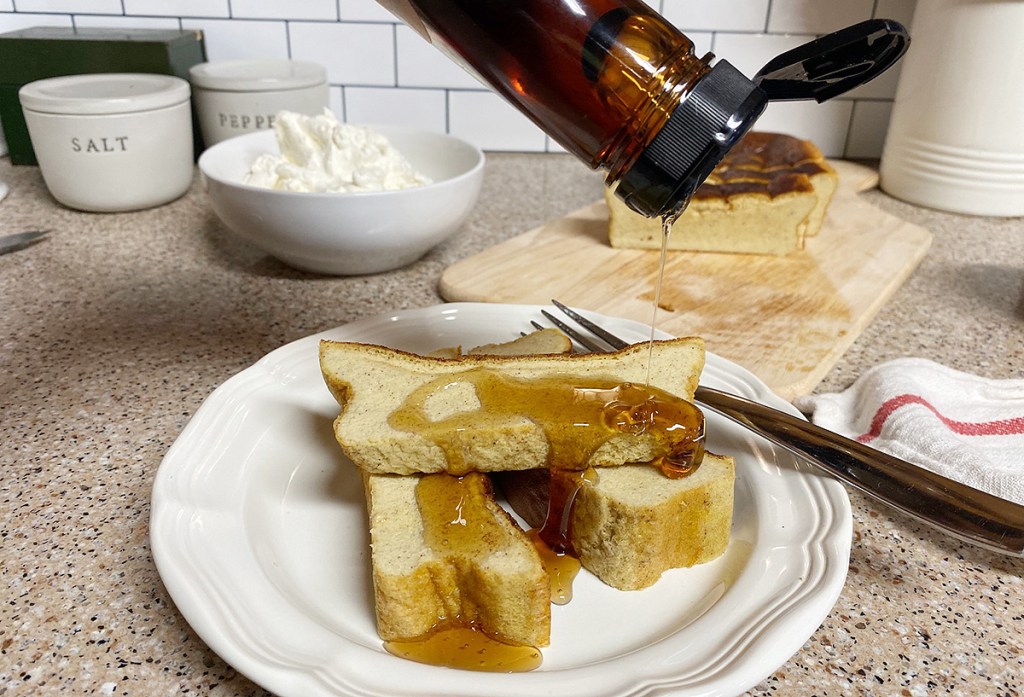 Easy peasy!
I'm not kidding when I say this is the easiest keto bread you will ever make. My family has been requesting this keto French toast for breakfast often so I've been making it at least once a week.
The brown Swerve and nutmeg really make this carb-free bread taste exactly like French toast!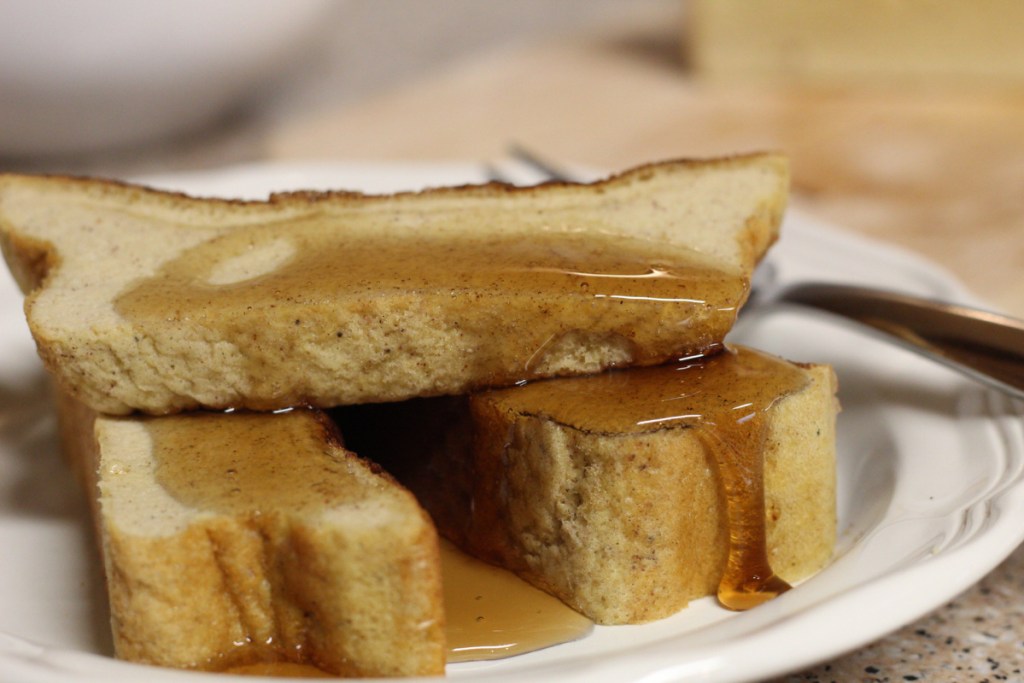 Tips for making the BEST keto French toast:
If you are looking for something savory instead of sweet, try adding ham, bacon crumbles, and cheese to your bread! Or just leave it plain and use the bread for a keto sandwich. YUMMO!
Depending on how long you bake the loaf of bread, it can be a custard-like texture if it doesn't cook through long enough. Make sure to cover your loaf pan with foil to prevent the top from burning if it needs a few extra minutes to cook.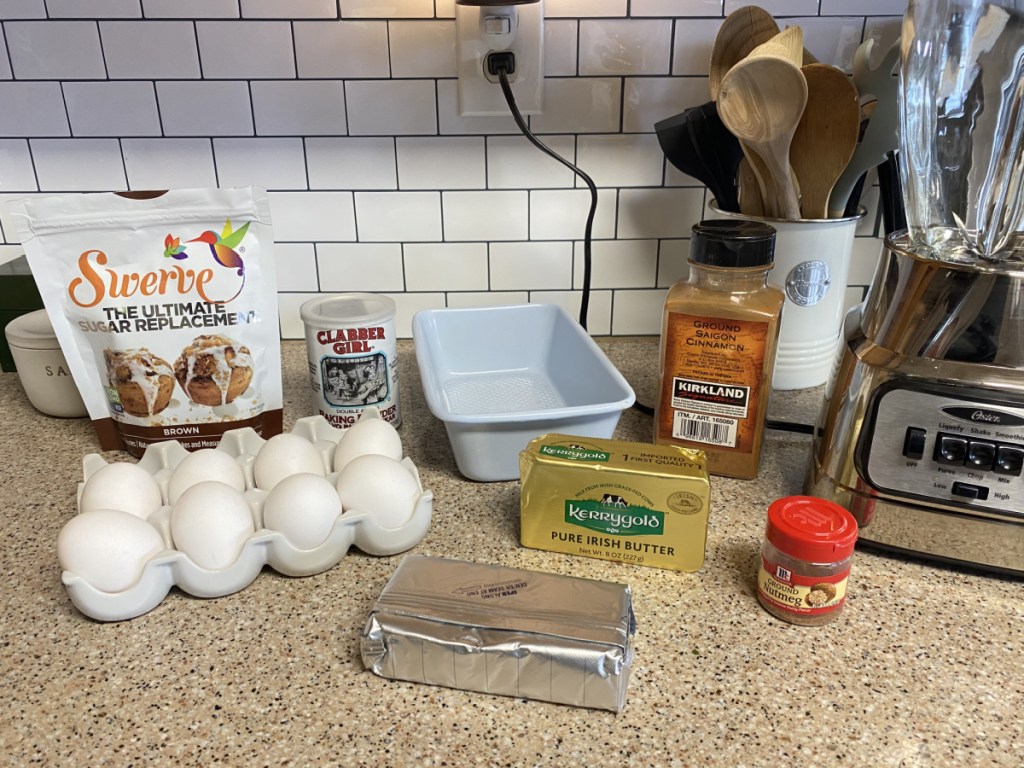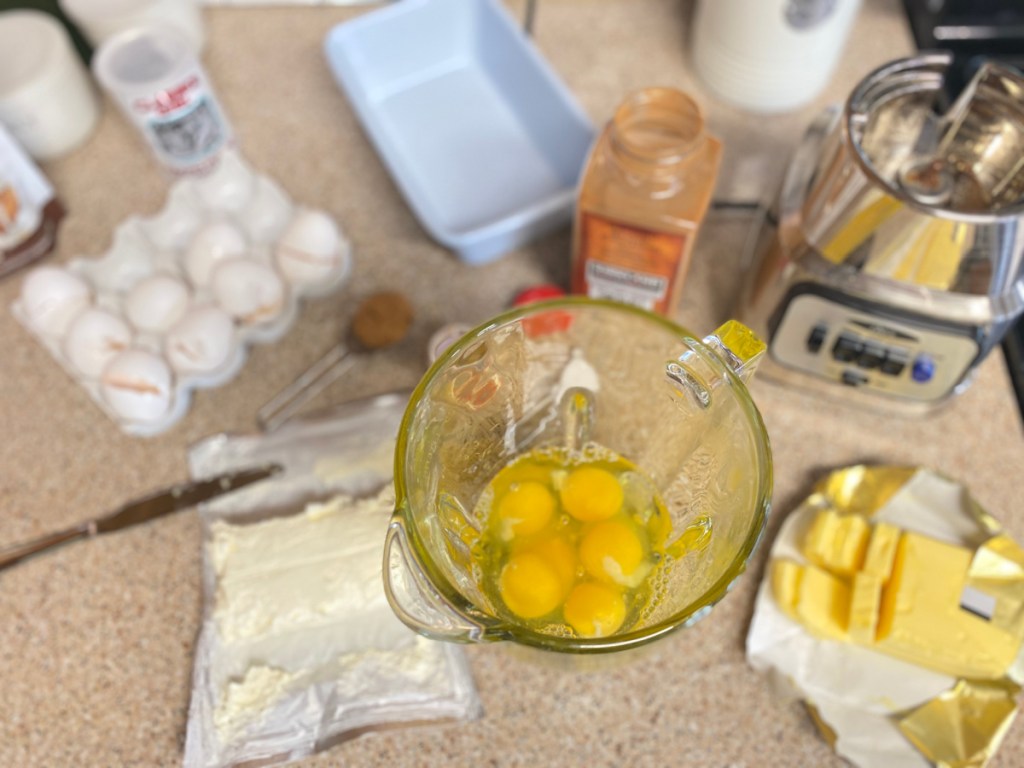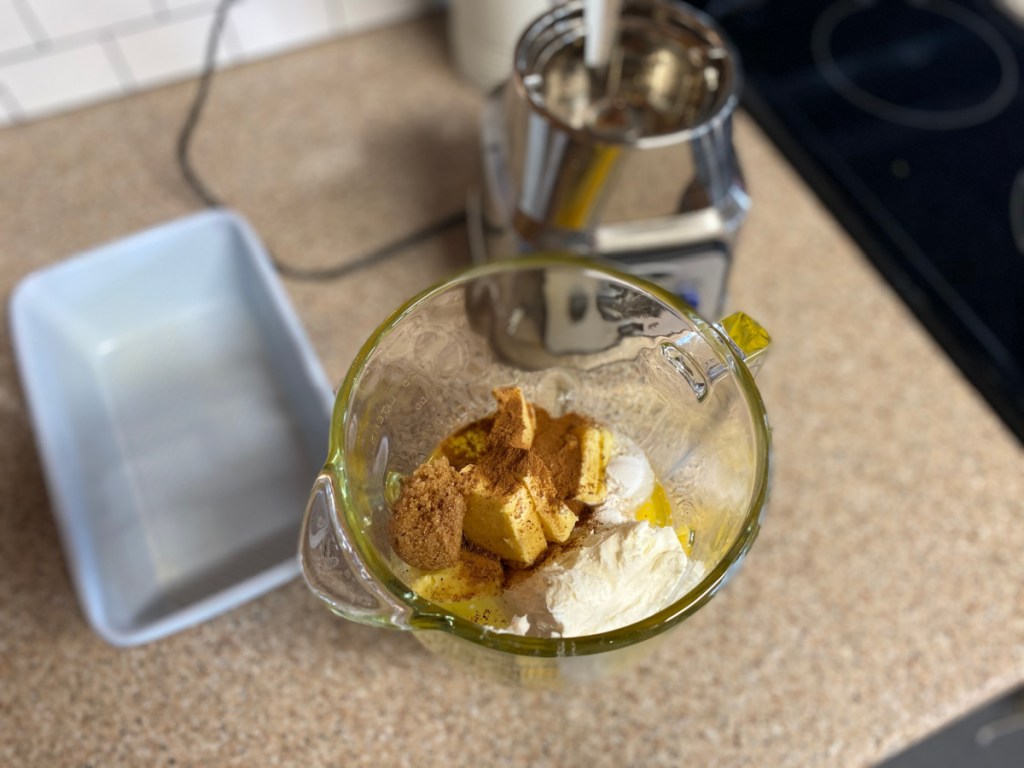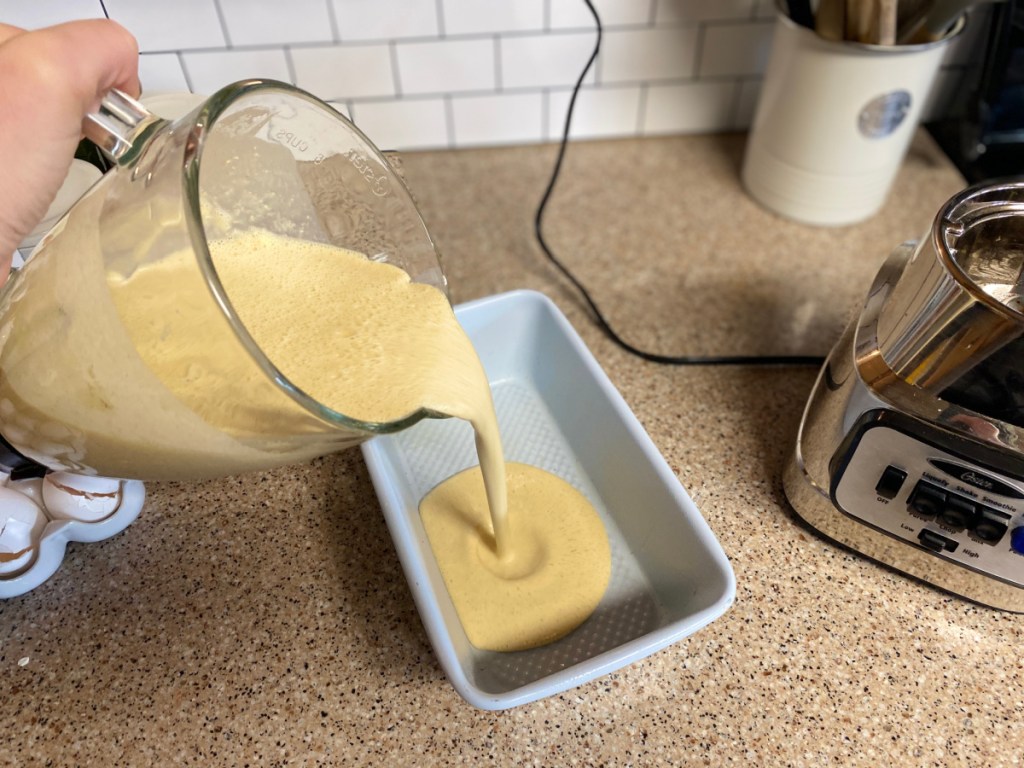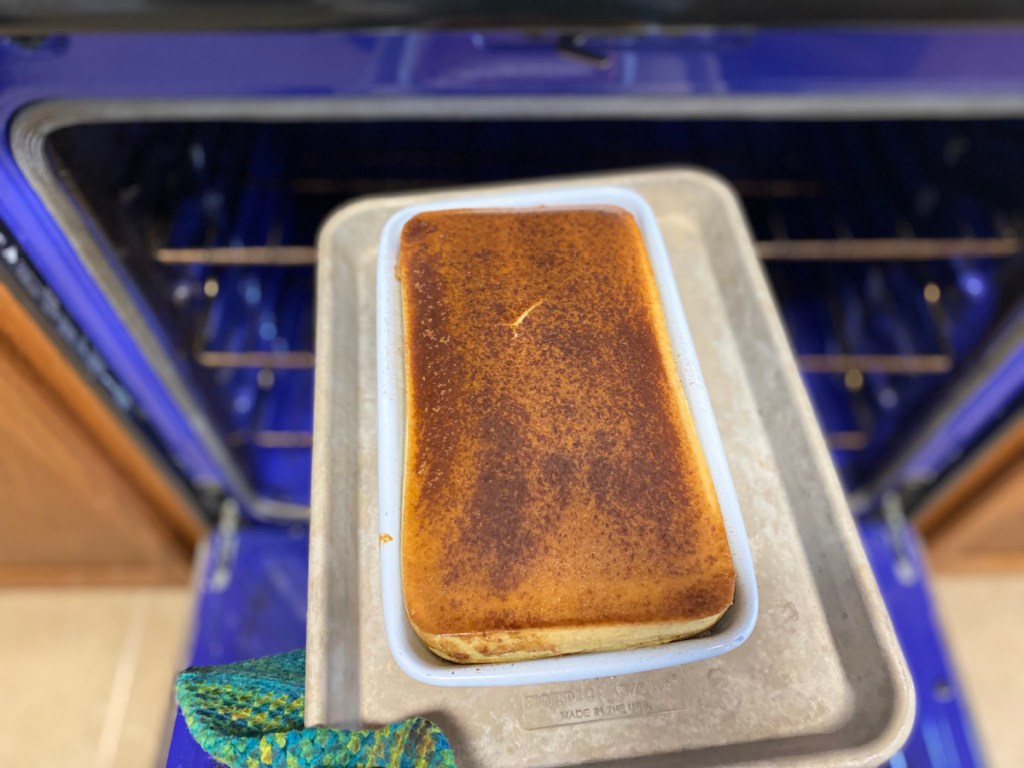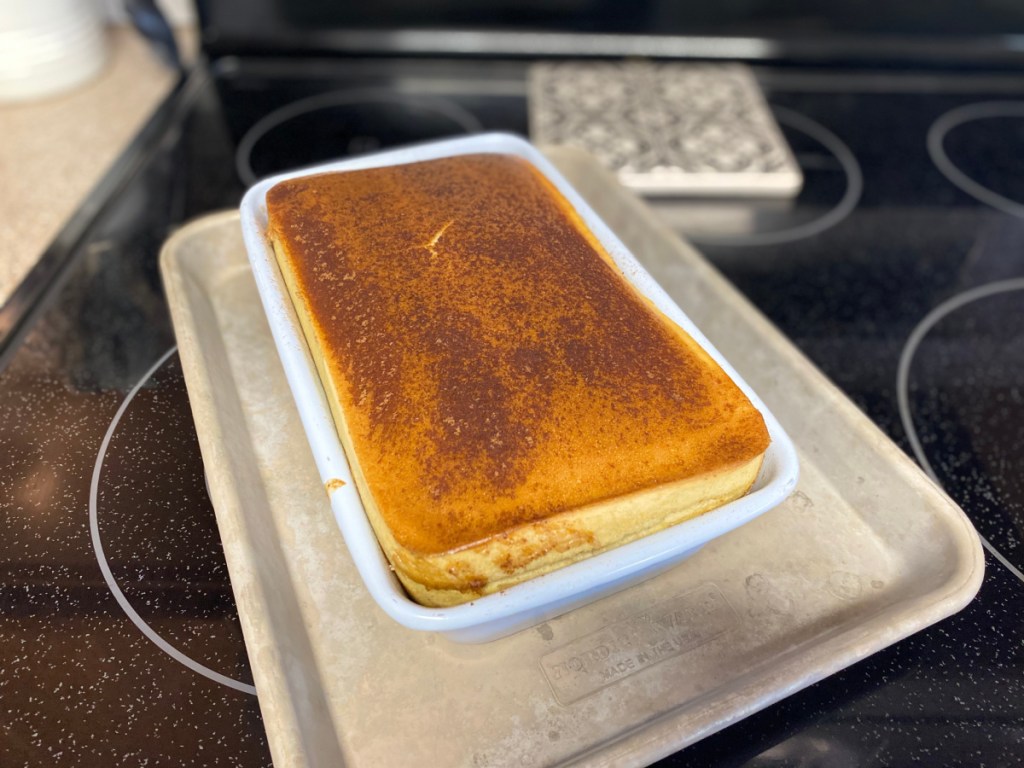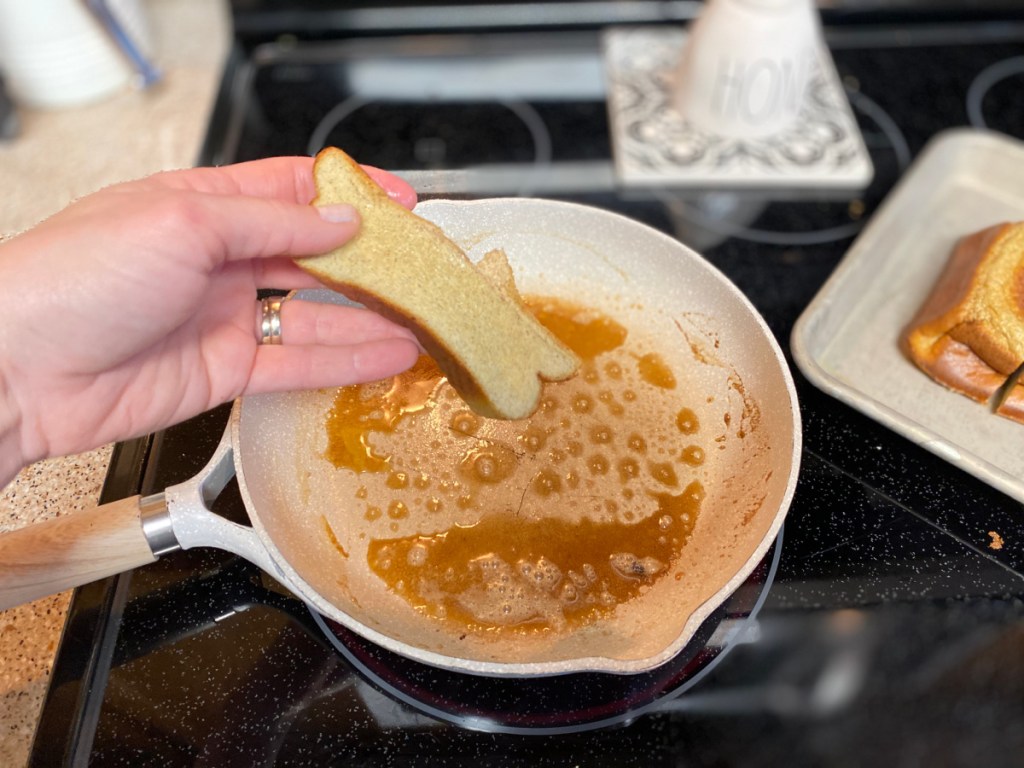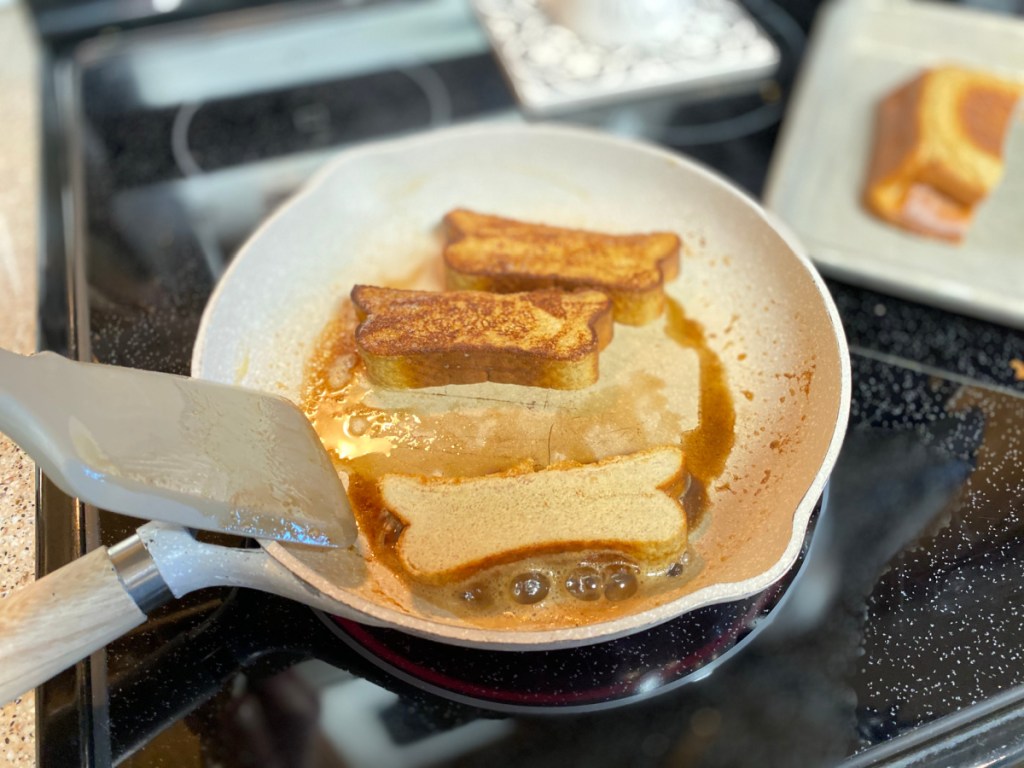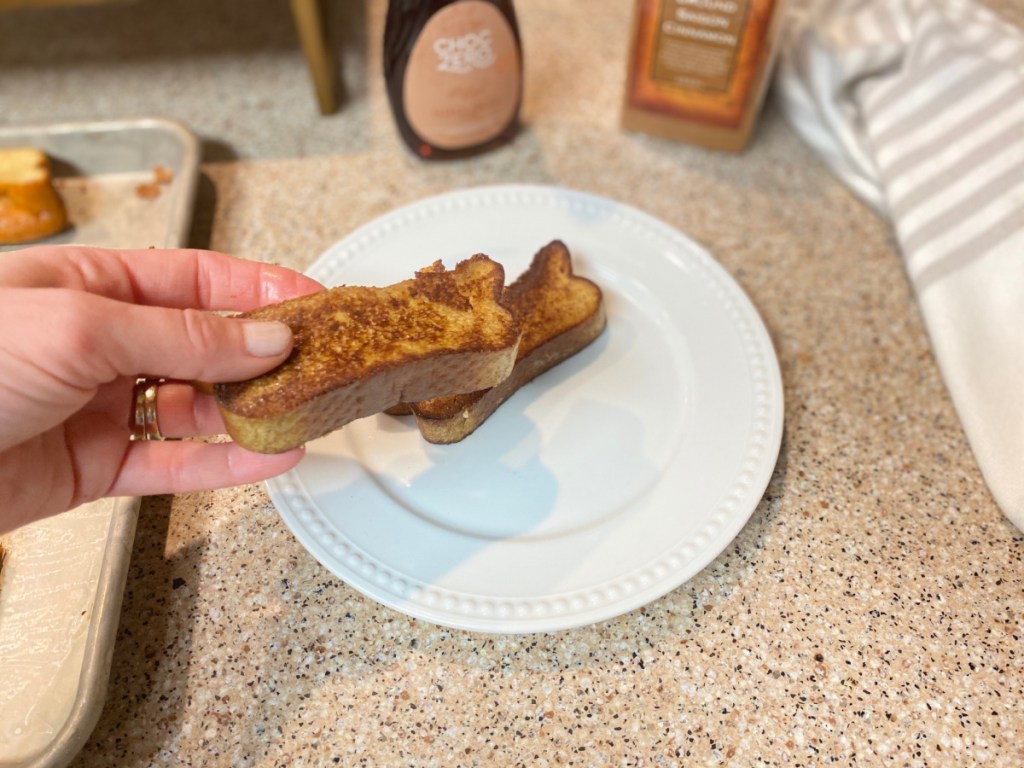 ---
yield: 8 SERVINGS
prep time: 10 MINUTES
cook time: 40 MINUTES
total time: 50 MINUTES
We're taking a low carb egg loaf and turning it into slices of keto French toast. You'll feel like you're eating the real thing without all the added carbs!
Ingredients
8 eggs, room temperature
8 oz. cream cheese, room temperature
4 tablespoons butter, room temperature
1 teaspoon baking powder
1 teaspoon cinnamon
1/2 teaspoon nutmeg
Toppings (optional):
whipping cream
pecans or walnuts
Directions
1
Make sure all ingredients are at room temperature. Preheat oven to 350 degrees. Spray a bread pan with coconut oil cooking spray to prevent any sticking or you can use parchment paper.
2
Add all ingredients to a blender and mix until everything is blended together.
3
Pour batter into bread loaf pan and bake for 35-40 minutes depending on the thickness.
4
Remove bread from oven and let the bread cool for 10 minutes before cutting into it. You can serve the slices as is, or toast them on the stove with butter for a true French toast experience! YUM.
5
To toast the loaf slices: In a skillet over medium heat, add 1 tablespoon of butter and melt. Add in a few slices of "toast" to the skillet and fry on each side for about 1 minute.
6
Remove french toast from the skillet and serve with a keto-friendly syrup. Enjoy!
Nutrition Information
Yield: 8 slices, Serving Size: 1 slice
Amount Per Serving: 230 Calories | 20.7g Fat | 5.7g Total Carbs | 0.3g Fiber | 3.0g Sugar Alcohol | 8.1g Protein | 2.5g Net Carbs
---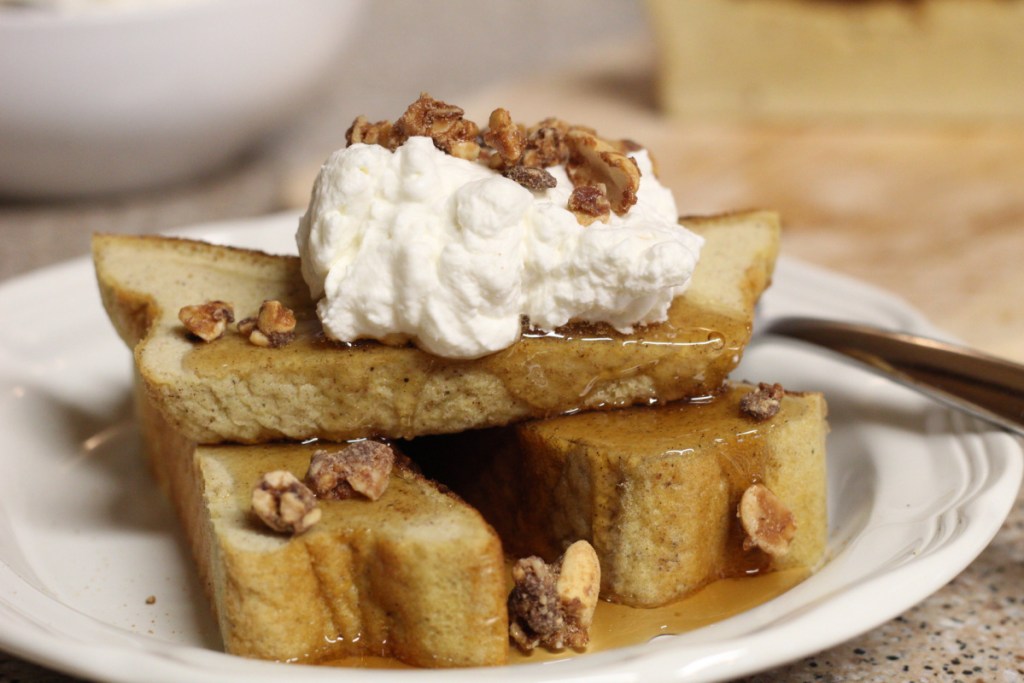 Sunday brunch will never be the same!
I love pairing this keto French toast with a side of scrambled eggs and bacon, or maybe even keto hashbrowns for a hearty brunch for my family. You could even switch it up and serve breakfast for dinner, who doesn't love that?
Give this delicious low-carb recipe a try and tell me what you think!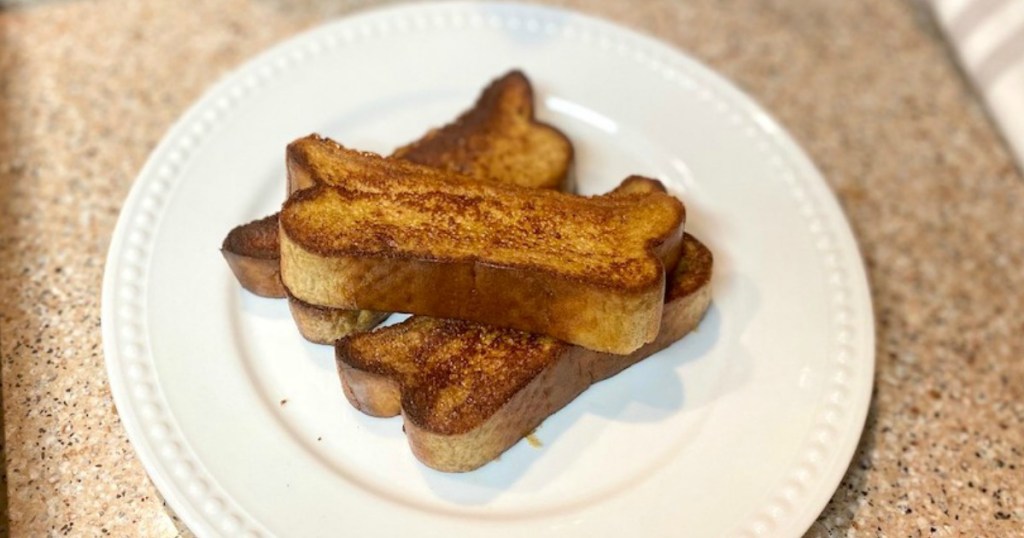 Check out what my Hip teammates had to say about this keto French toast:
"This recipe is genius and I cannot get enough of it! The flavor is so decadent and right on with traditional French toast taste and consistency. It was so funny to see how much this loaf of bread grew in the oven, it got so tall!" – Jenna
---
"Ever since I discovered keto French toast, I've been making it at least once a week, no joke! It is sooo yummy and it reminds me so much of the real thing. Even my kids love it! It's incredibly easy to make and I love that there are only a few simple ingredients that I usually already have on hand. This is a must-make keto recipe!" – Taylor
---
Need a breakfast side? Make bacon in your air fryer!