30 Keto-Friendly Foods You Can Only Get at Trader Joe's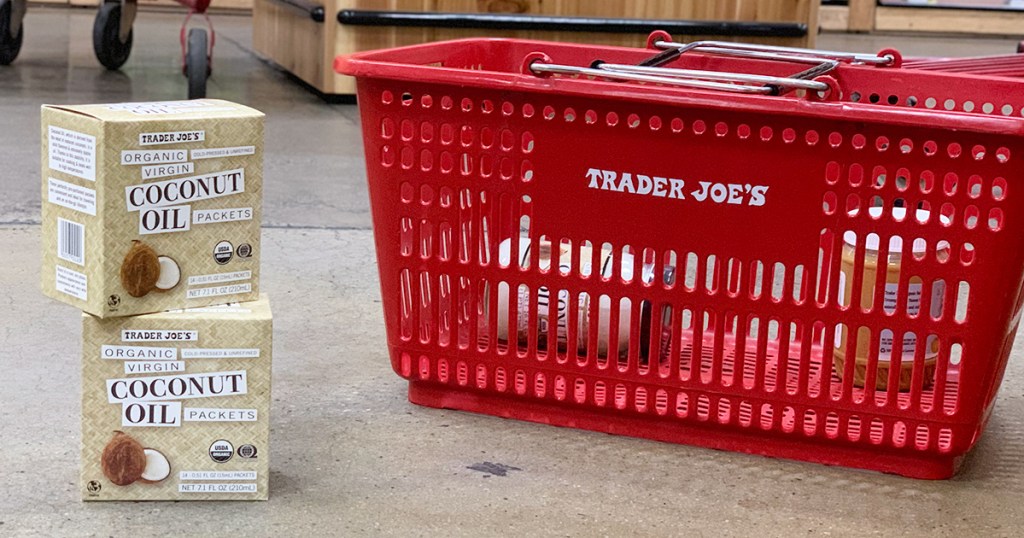 We love Trader Joe's!
If you're looking for an awesome selection of keto foods at affordable prices (or just love cheese, bacon, ribs, and – well, you get the idea), head to your local Trader Joe's, one of our favorite grocery stores! 🤩 From classic TJ keto buys to several new keto-friendly finds, here are some grocery list ideas for you next Trader Joe's shopping trip.
---
Giant Chalkidiki Olives with Pits 17.6oz
Just $2.29
Nutrition (2 olives): 3g Fat | 0g Net Carbs | 0g Protein | 30 Calories
---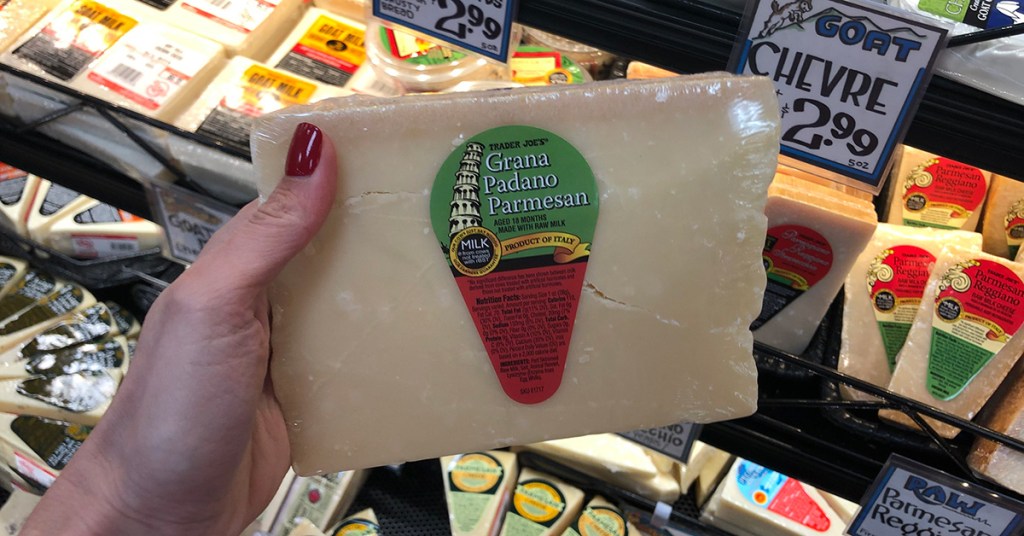 Grana Padano Parmesan
Just $3.29
Nutrition (1oz): 7g Fat | 0g Net Carbs | 9g Protein | 110 Calories
---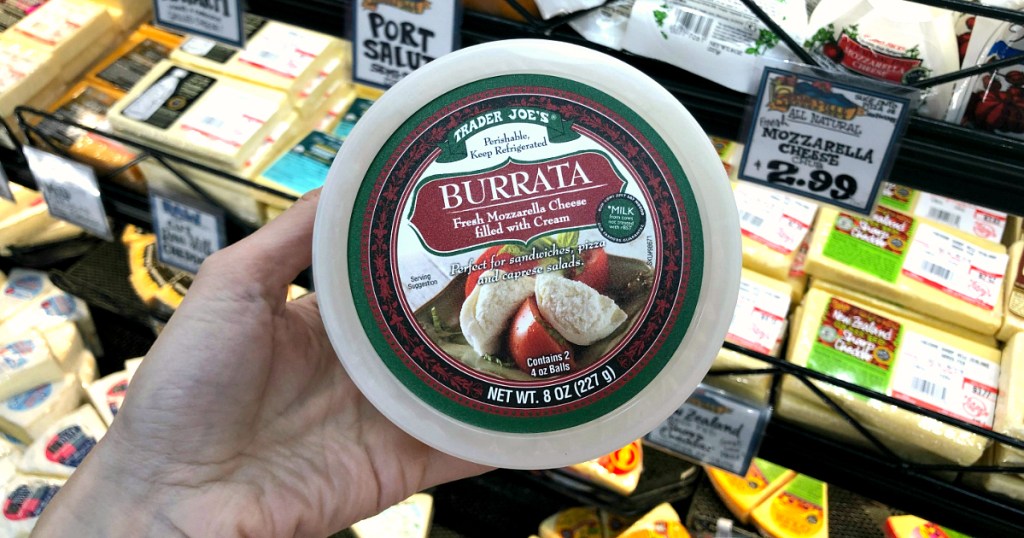 Burrata Fresh Mozzarella Cheese filled with Cream 8oz
Just $4.99
Nutrition (1/4 ball): 7g Fat | 0g Net Carbs | 5g Protein | 90 Calories
---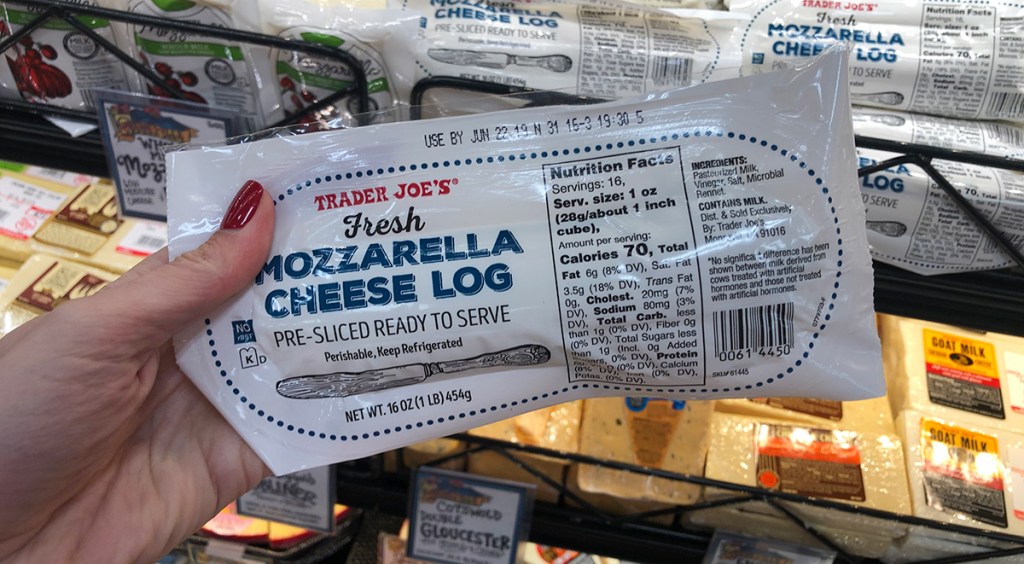 Fresh Mozzarella Cheese Log 16oz
Just $4.99
Nutrition (1oz): 6g Fat | <1g Net Carbs | 5g Protein | 70 Calories
---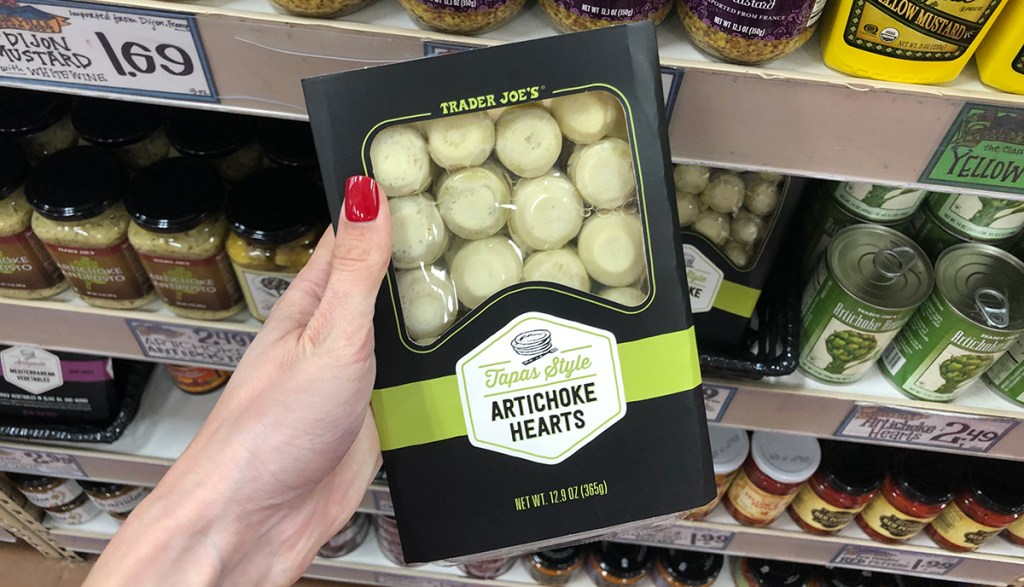 Tapas Style Artichoke Hearts 12.9oz
Just $6.99
Nutrition (1/2 cup): 0g Fat | 2g Net Carbs | 2g Protein | 25 Calories
---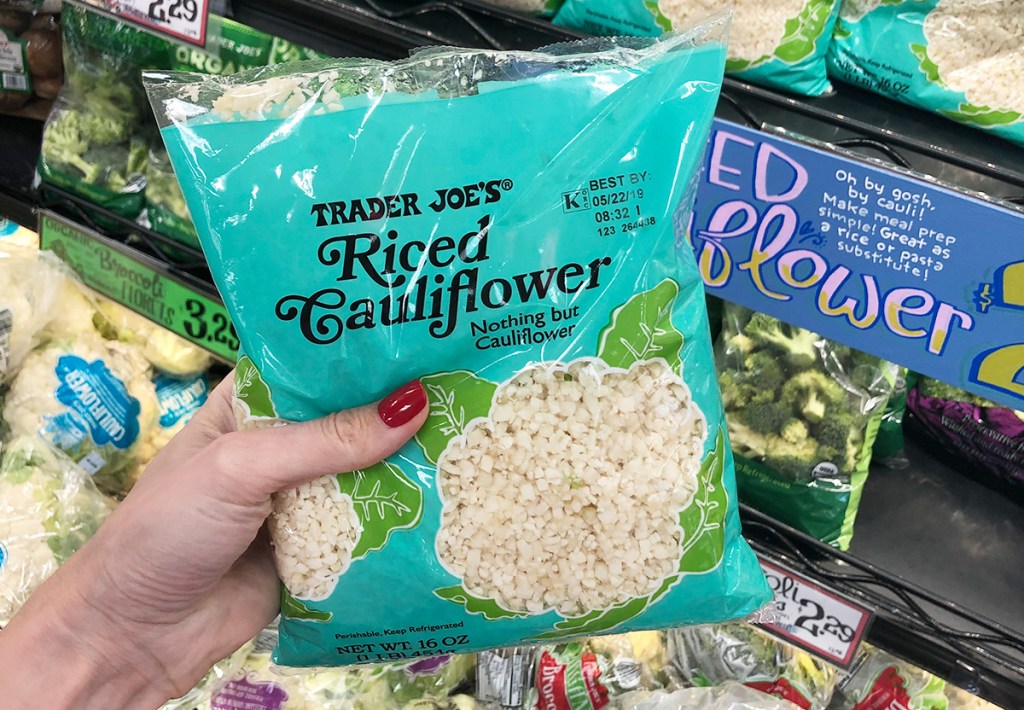 Riced Cauliflower 16oz
Just $2.49
Nutrition (2/3 cup): .5g Fat | 2g Net Carbs | 2g Protein | 25 Calories
---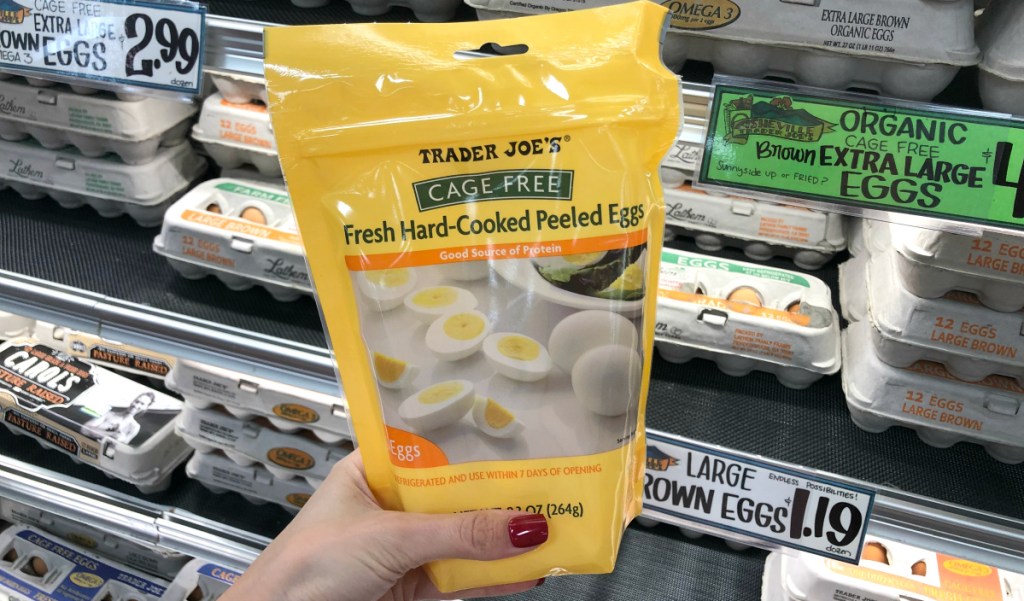 Cage-Free Fresh Hard-Cooked Peeled Eggs 9.3oz
Just $2.69
Nutrition (1 egg): 4g Fat | 0g Net Carbs | 6g Protein | 60 Calories
---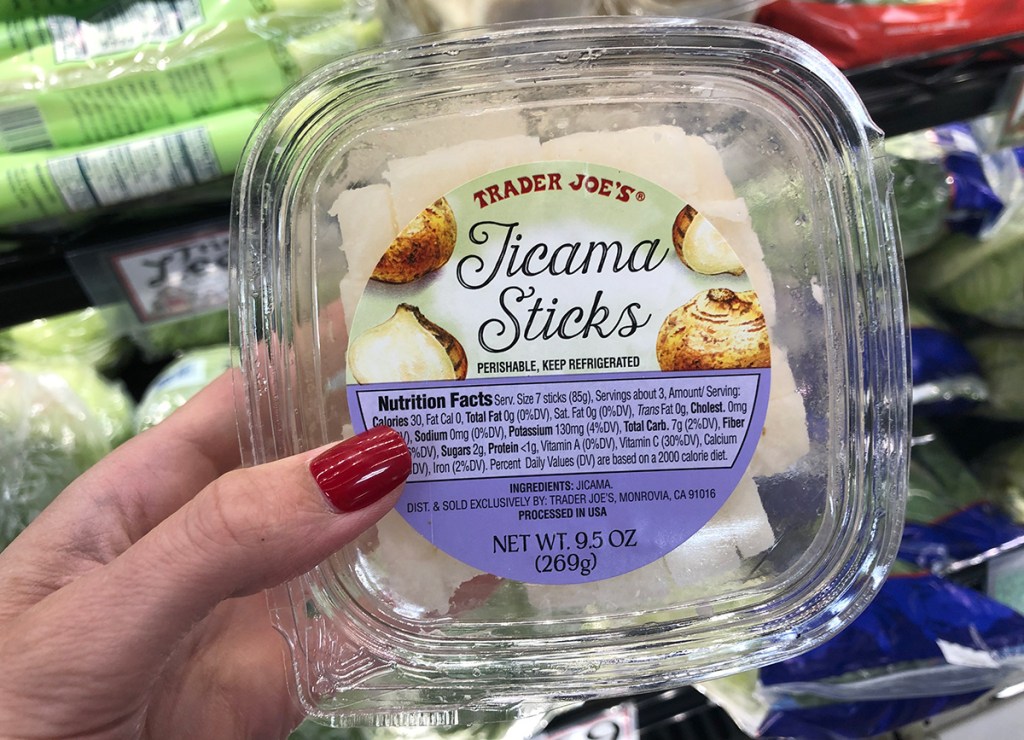 Jicama Sticks 9.5oz.
Just $2.79
Nutrition (7 sticks): 0g Fat | 3g Net Carbs | <1g Protein | 30 Calories
---
Carne Asada Autentica
Just $8.99/lb
Nutrition (4oz): 8g Fat | 1g Net Carb | 21g Protein | 180 Calories
---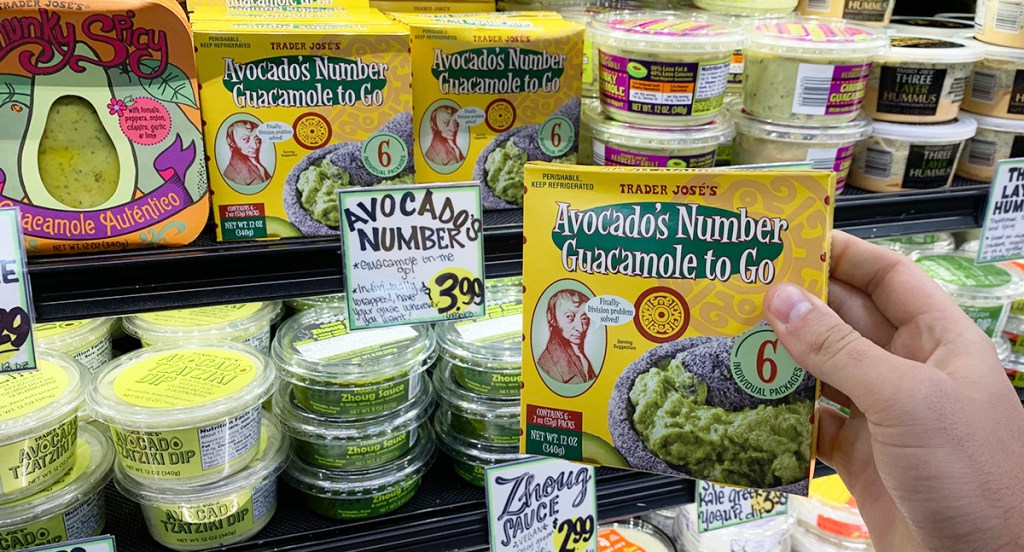 Avocado's Number Guacamole To Go 12oz
Just $3.99
Nutrition (1 pack): 9g Fat | 2g Net Carbs | 1g Protein | 100 Calories
---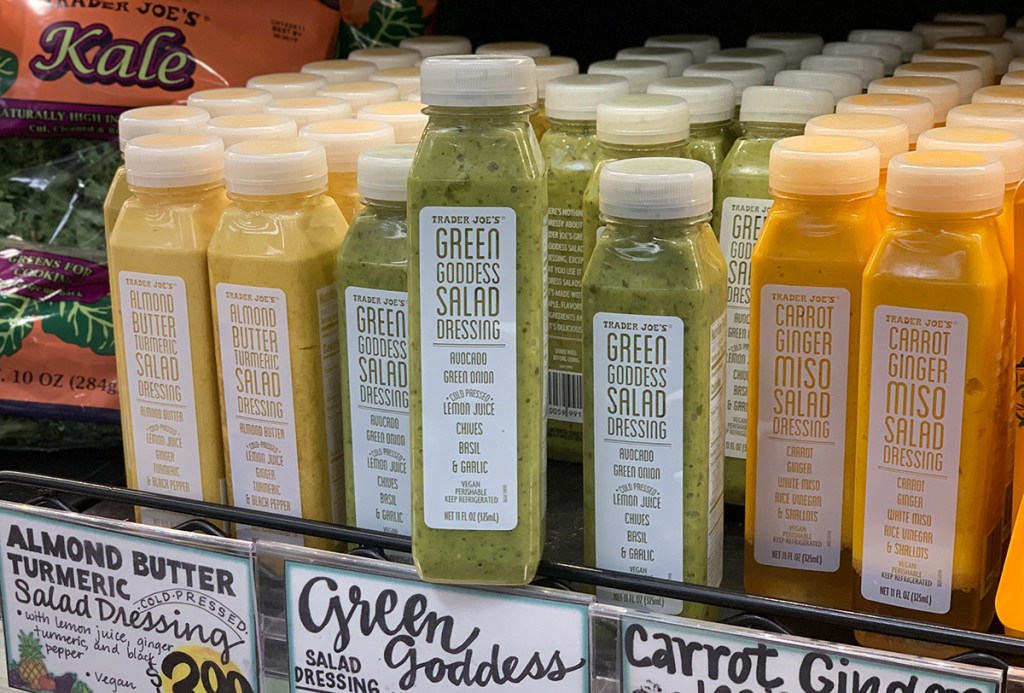 Green Goddess Salad Dressing 11 fl oz
Just $3.99
Nutrition (2 Tbsp): 2g Fat | 1g Net Carb | 0g Protein | 20 Calories
---
Chicken Bone Broth 17 fl oz
Just $2.99
Nutrition (1 cup): 0g Fat | 0g Net Carbs | 10g Protein | 45 Calories
---
Just Coconut Chunks 16oz
Just $2.69
Nutrition (7 pieces): 8g Fat | 3g Net Carbs | 2g Protein | 120 Calories
---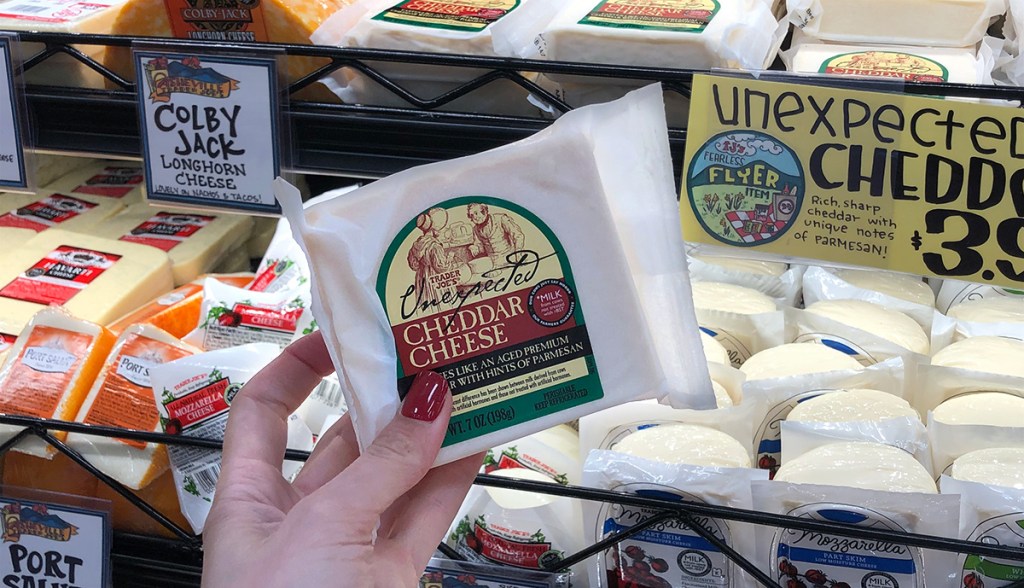 Unexpected Cheddar Cheese 7oz
Just $3.99
Nutrition (1oz): 10g Fat | 0g Net Carbs | 7g Protein | 120 Calories
---
Applewood Smoked Uncured Bacon Ends & Pieces 16oz
Just $4.49
Nutrition (1TB cooked): 3g Fat | 0g Net Carbs | 3g Protein | 35 Calories
---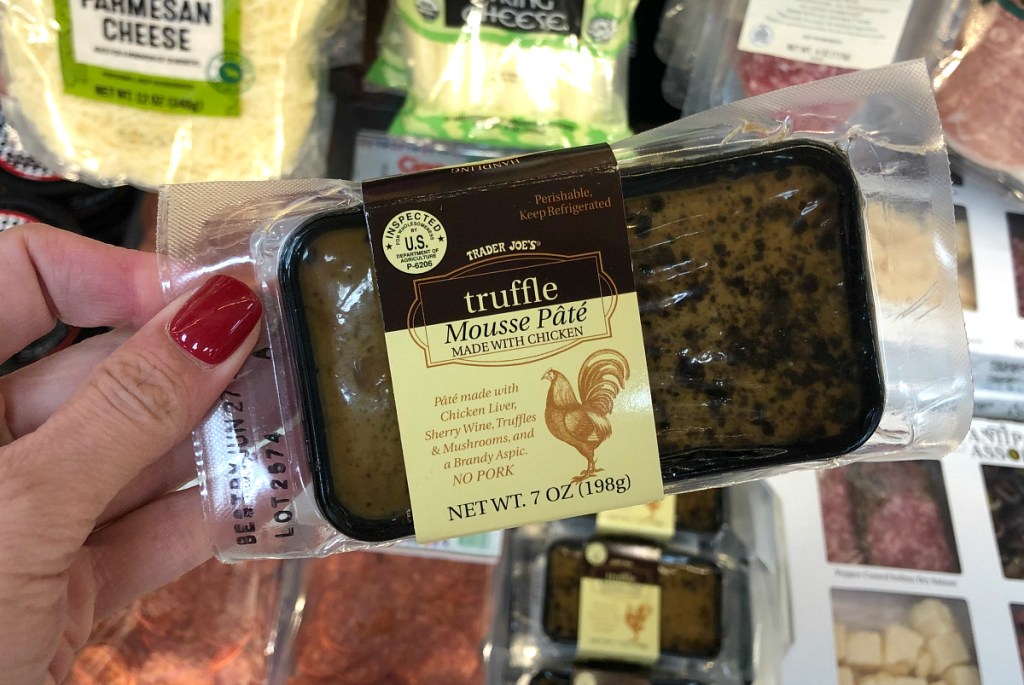 Truffle Mousse Pâté made with Chicken 7oz
Just $5.49
Nutrition (2oz): 19g Fat | 1g Net Carb | 5g Protein | 200 Calories
---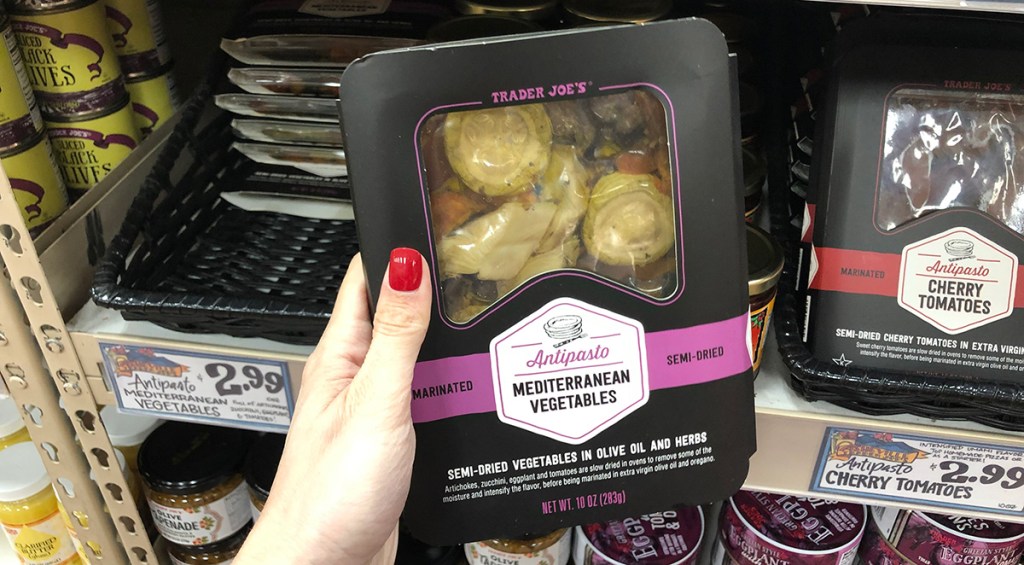 Antipasto Mediterranean Vegetables 10oz
Just $2.99
Nutrition (1/4 cup): 5g Fat | 1g Net Carb | <1g Protein | 60 Calories
---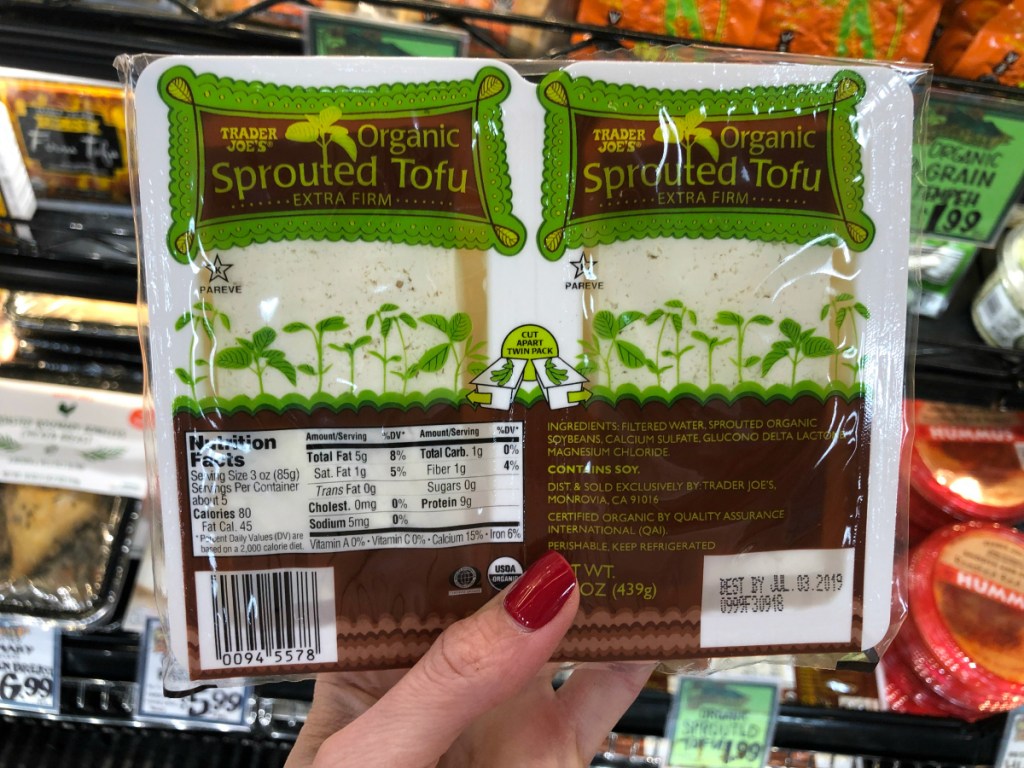 Organic Sprouted Tofu Extra Firm
Just $1.99
Nutrition (3oz): 5g Fat | 0g Net Carbs | 9g Protein | 80 Calories
---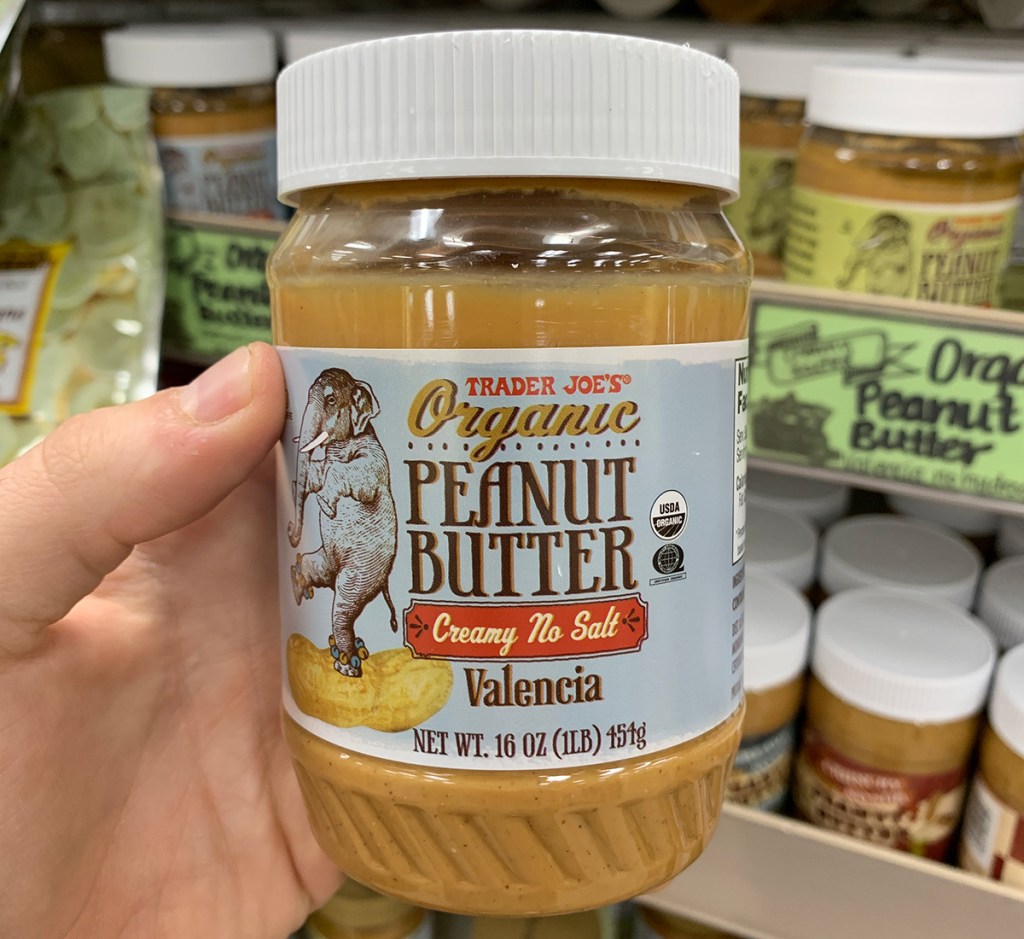 Organic Creamy Peanut Butter 16oz
Just $3.49
Nutrition (2 Tbsp): 15g Fat | 4g Net Carbs | 8g Protein | 200 Calories
---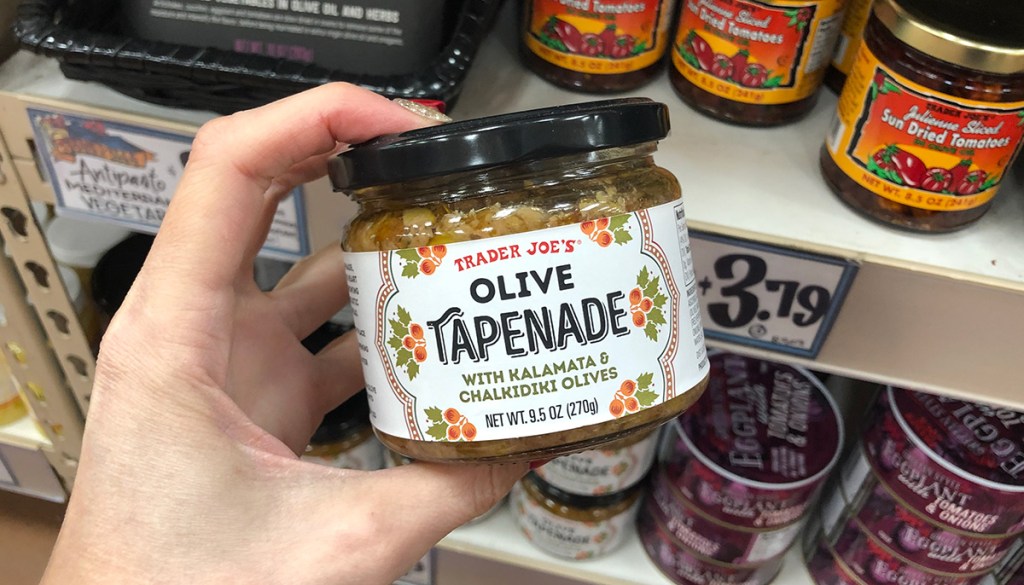 Olive Tapenade 9.5oz
Just $1.99
Nutrition (1/4 cup): 7g Fat | 2g Net Carbs | 0g Protein | 70 Calories
---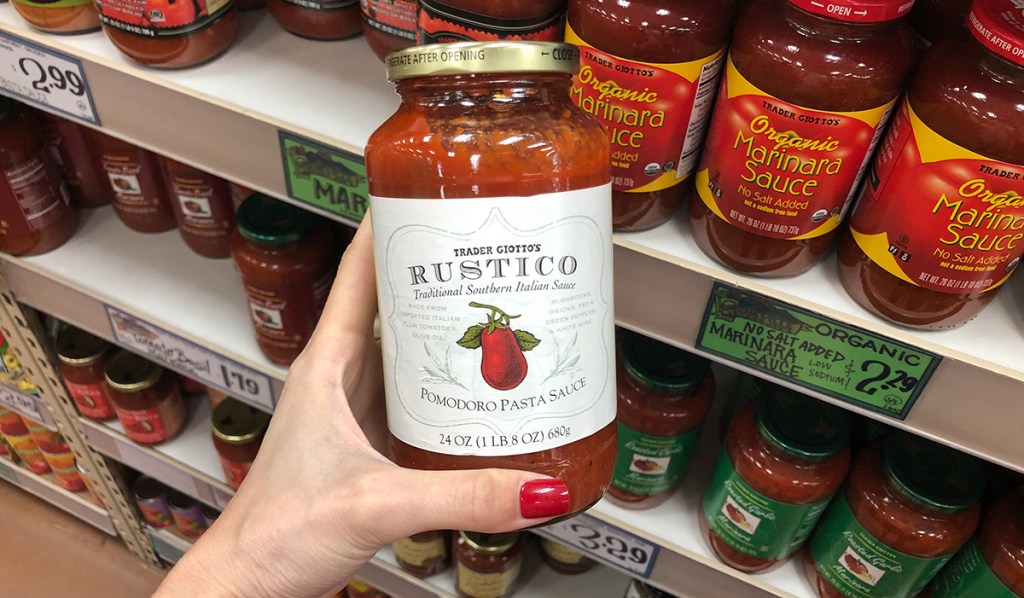 Rustico Pomodoro Pasta Sauce 24oz
Just $3.29
Nutrition (1/2 cup): 1.5g Fat | 4g Net Carbs | 1g Protein | 45 Calories
---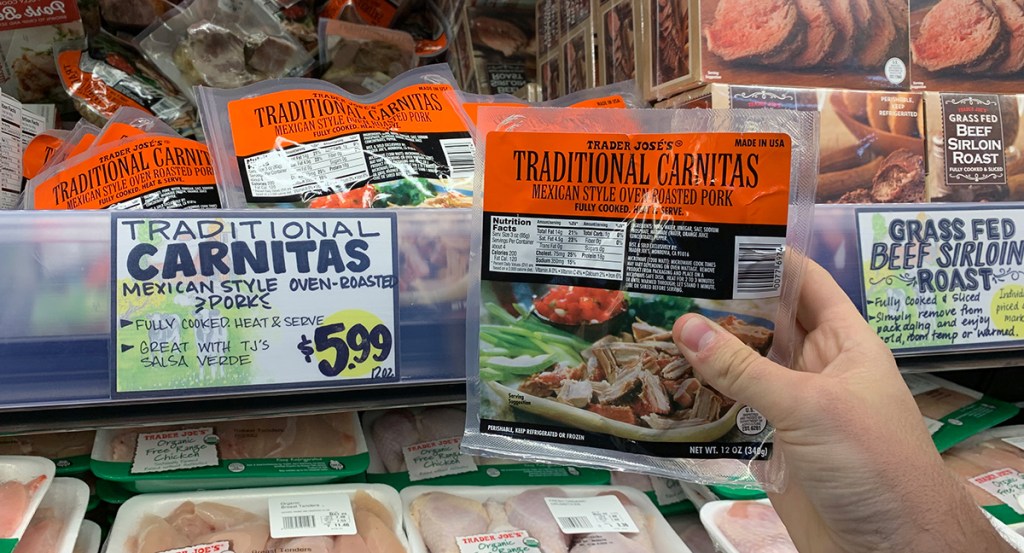 Traditional Carnitas 12oz
Just $5.99
Nutrition (3oz): 14g Fat | 1g Net Carb | 18g Protein | 200 Calories
---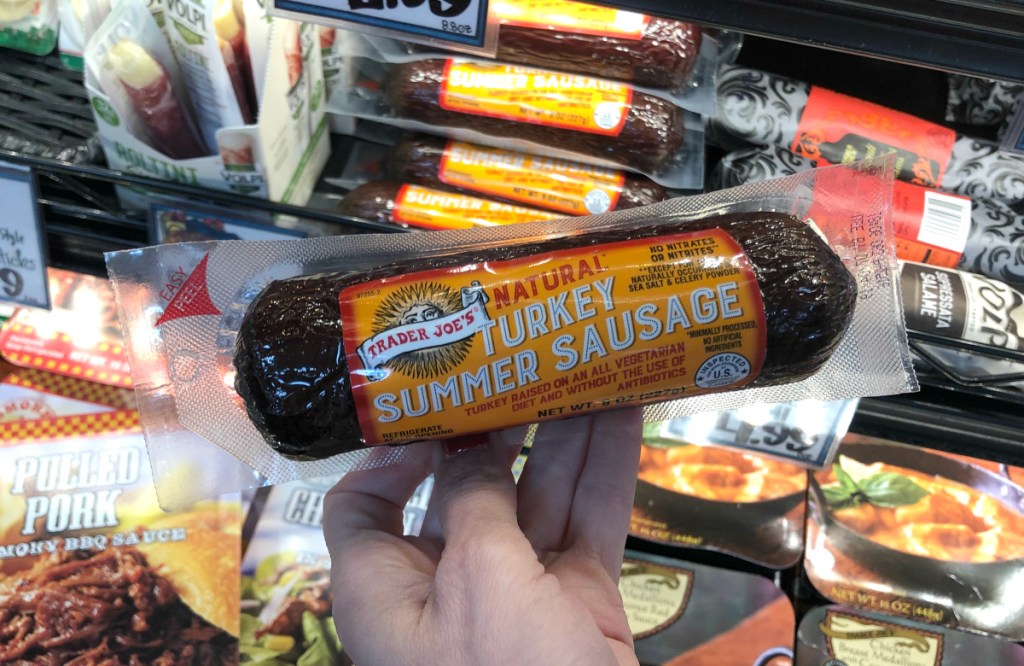 Natural Turkey Summer Sausage 8oz
Just $3.99
Nutrition (2oz): 4g Fat | 2g Net Carbs | 12g Protein | 90 Calories
---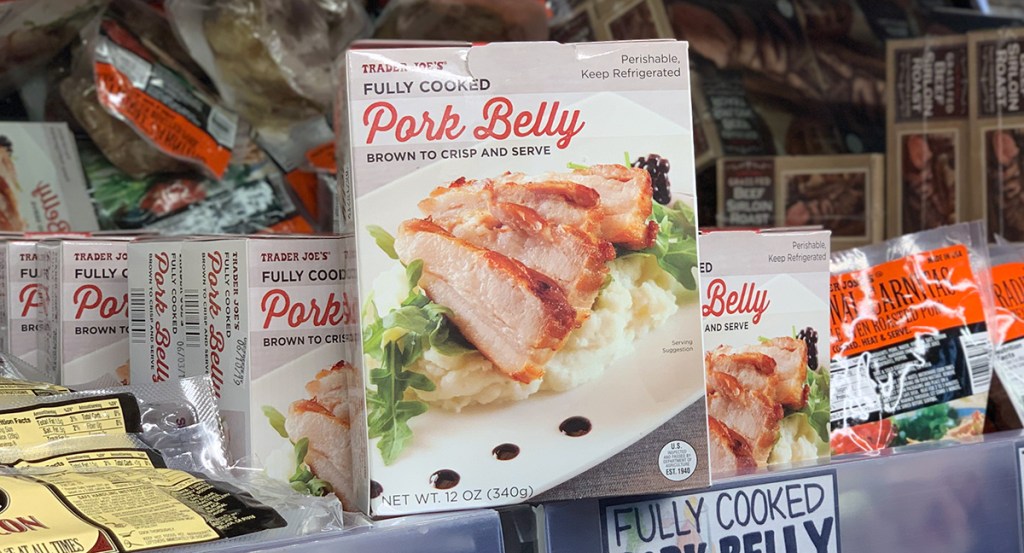 Fully Cooked Pork Belly 12oz
Just $6.99
Nutrition (3oz): 21g Fat | 0g Net Carbs | 13g Protein | 240 Calories
---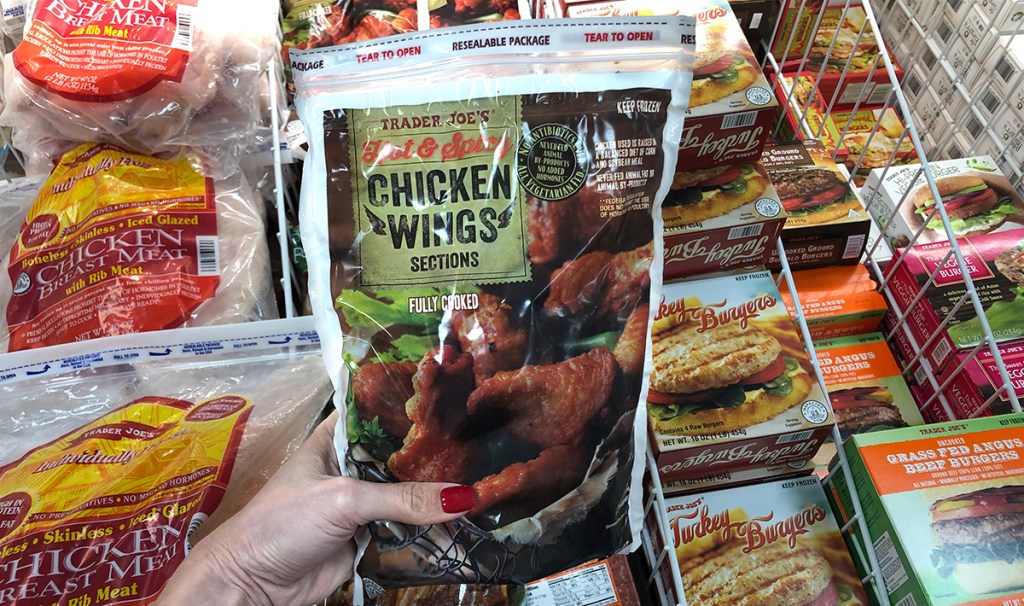 Frozen Hot & Spicy Chicken Wings 16oz
Just $5.99
Nutrition (3 wings): 14g Fat | 3g Net Carbs | 15g Protein | 200 Calories
---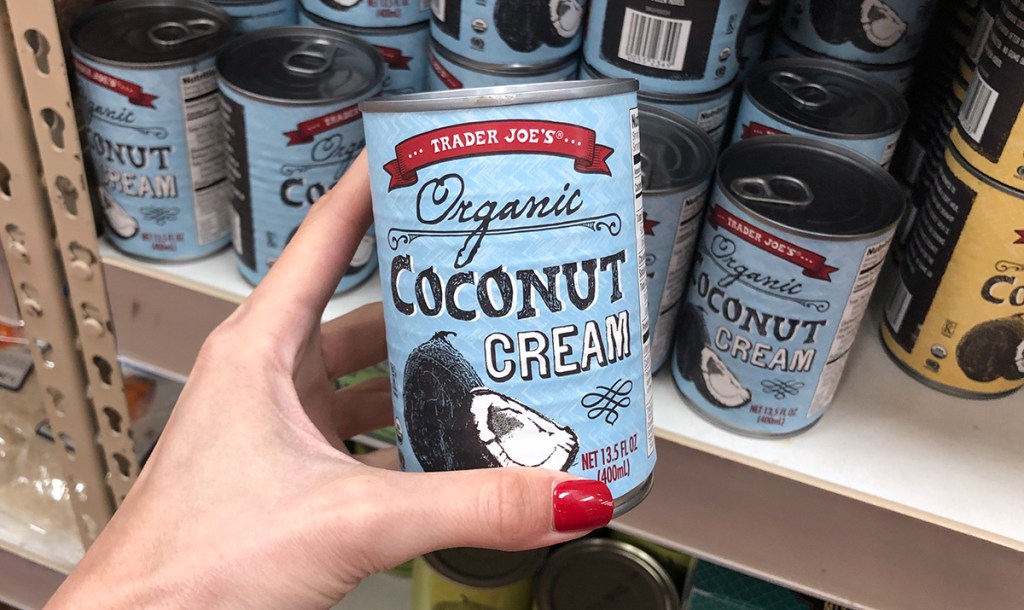 Organic Coconut Cream 13.5 fl oz
Just $2.29
Nutrition (2 Tbsp): 9g Fat | 1g Net Carb | 1g Protein | 90 Calories
---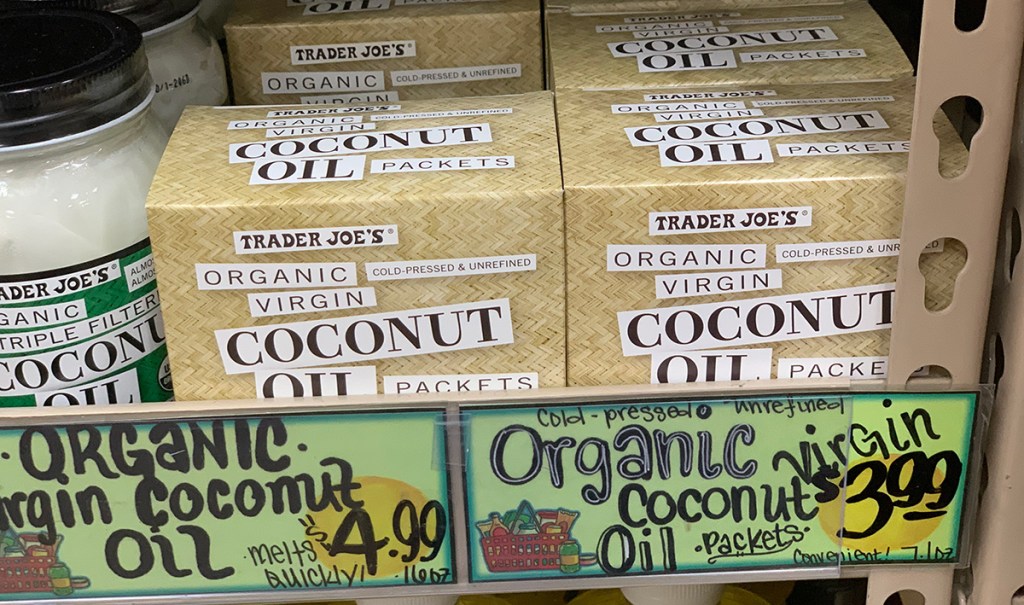 Organic Coconut Oil Packets 7.1oz
Just $3.99
Nutrition (1 packet): 14g Fat | 0g Net Carbs | 0g Protein | 120 Calories
---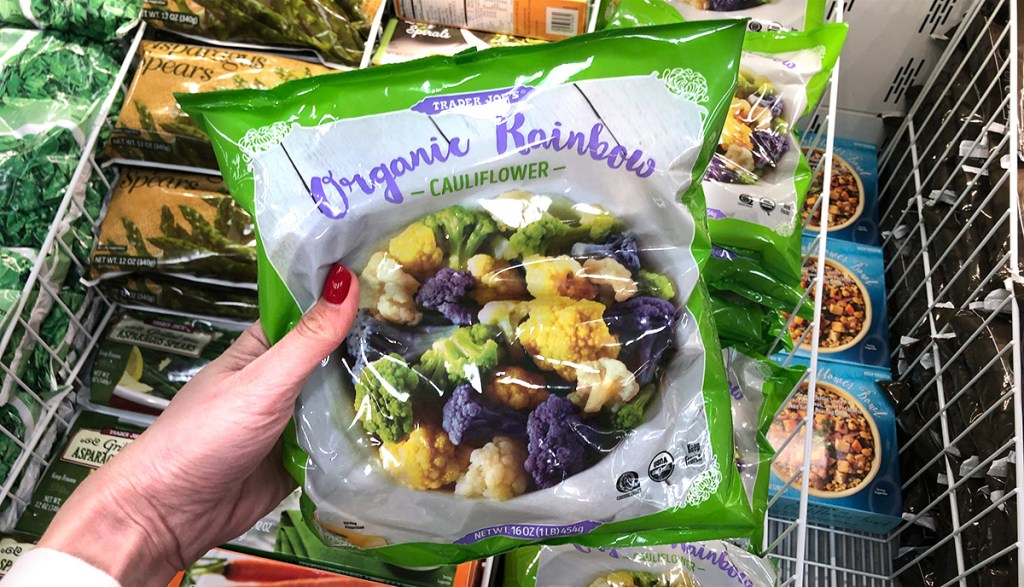 Frozen Organic Rainbow Cauliflower 16oz
Just $2.99
Nutrition (1 cup): 0g Fat | 3g Net Carbs | 2g Protein | 30 Calories
---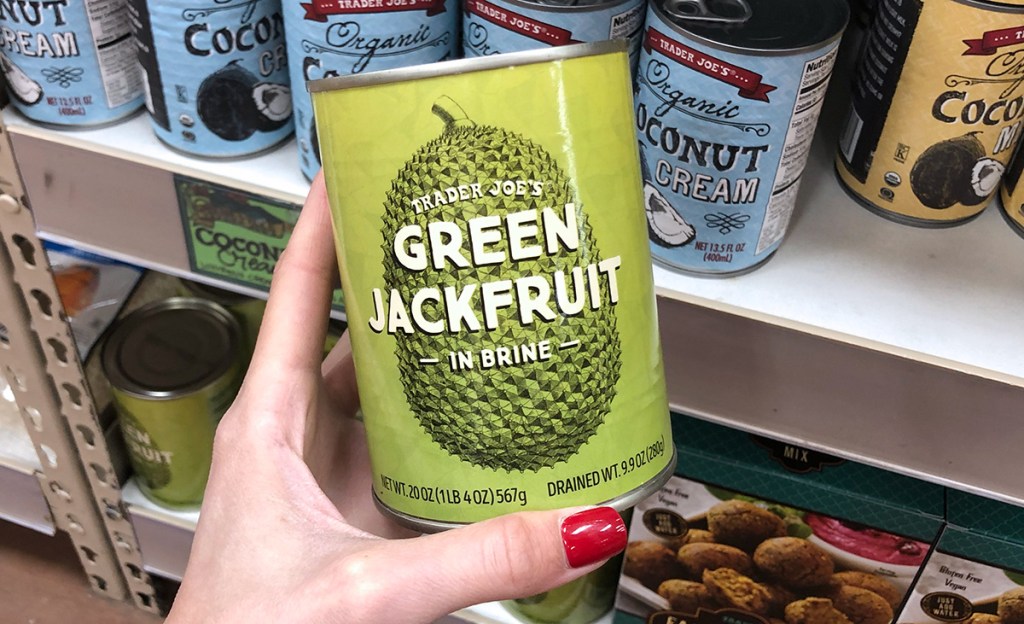 Green Jackfruit in Brine 20oz
Just $1.99
Nutrition (1 cup): 0g Fat | 3g Net Carbs | 0g Protein | 45 Calories
---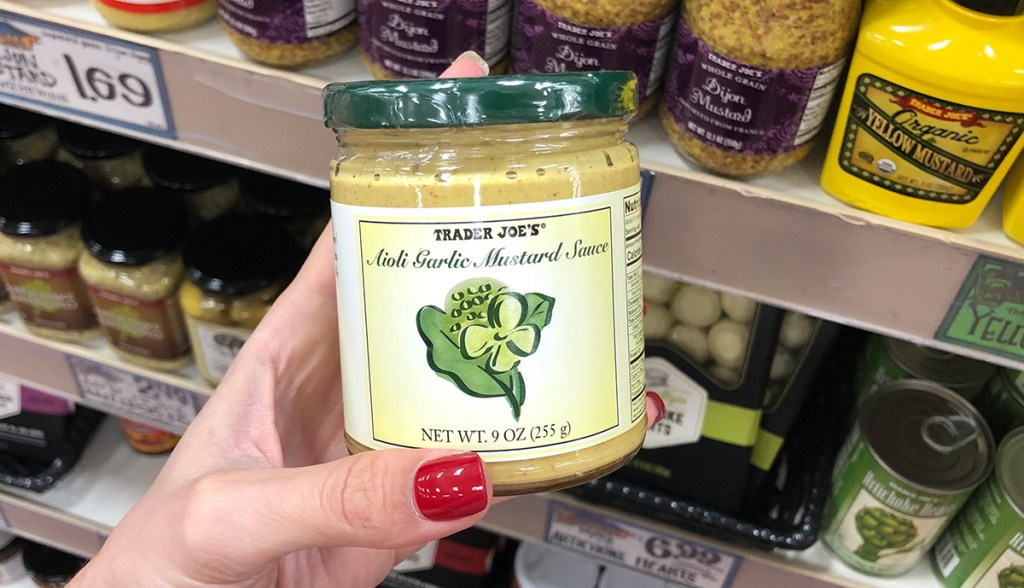 Aioli Garlic Mustard Sauce 9oz
Just $2.49
Nutrition (1 tsp): 1g Fat | 0g Net Carbs | 0g Protein | 15 Calories
---