We're Celebrating the End of Week 2 — Any New Non-Scale Victories This Week?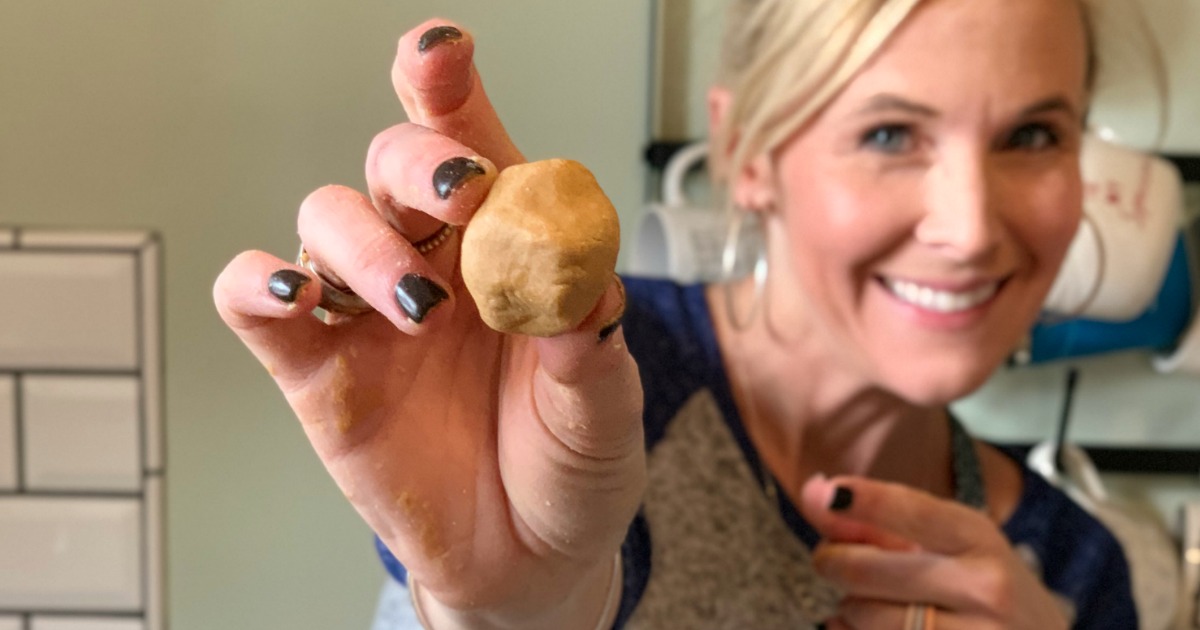 Here we are in Week 2 of the Keto Challenge!
Can you believe we're already halfway through?! We've been LOVING all of your feedback on the ups and downs you've experienced so far on keto. And let us tell ya, you all are rocking it! 😍 So does your body agree that a positive change is happening?
Maybe you feel a spike in energy. Or perhaps your co-workers noticed you were on the ball during your last team meeting. We checked in with the Keto Challenge Facebook group and the Hip2Keto team to see where are keto peeps are at!
---
See how our 30-Day Challenge Facebook Group is doing!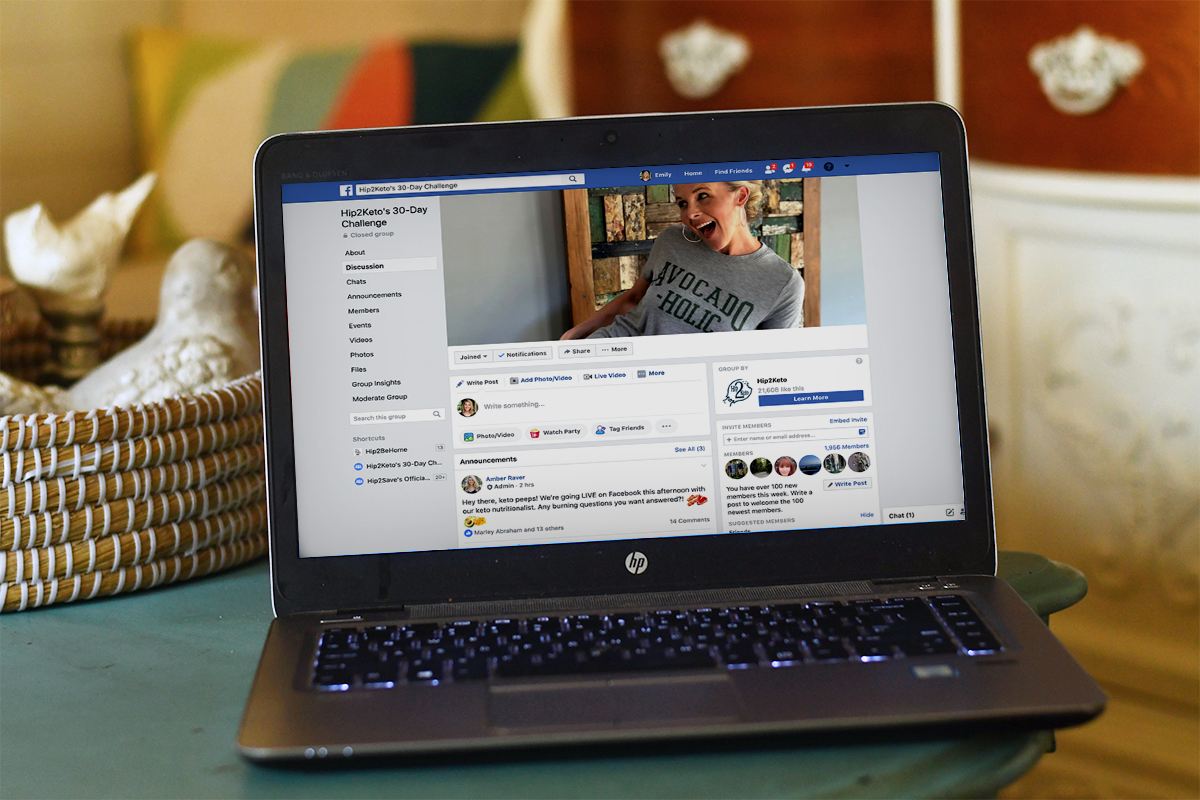 "I'm not snacking at night very much anymore. I seem to have broken my chip addiction (for now, but hopefully for good). I have adapted to not having real sugar in my coffee. This was the hardest for me because coffee is such a part of my daily routine." – Meredith
"Not cheated or gone off the plan yet. HUGE NSV for me alone. I have more energy and I am not going home from work feeling completely exhausted, bloated, and swollen from sitting at my desk for so long. That swollen ankle thing is gone. My belly bloat is less and now it's just pudge…LOL!" – Kim
"I've noticed a lot more energy! No cheating at all for me, too, so that's HUGE!! And finally in ketosis!!" – Andrea
"Migraines. I have stopped taking BOTH of my daily migraine medications and I used to get these headaches every single day. I still see my chiropractor 2-3 times a week, but getting off those meds is HUGE! The side effects of them were awful. I feel great." – Jazmine
---
The Hip2Keto team has been strong with their victories as well!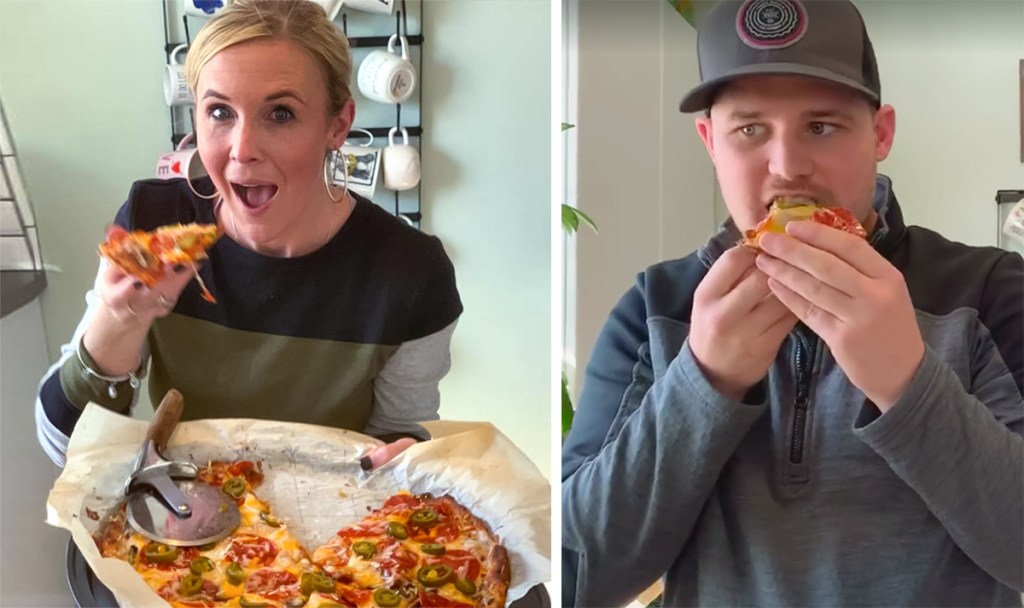 "I taught my brother-in-law Stetson how to make Fathead pizza so he doesn't have to fall of the keto wagon with takeout! 😂 And guess what—he loved it! That's a win for me! I'm so happy with how far he's come on keto already." – Collin
"I HAVE SO MUCH MORE ENERGY! I really do feel like I am over that 2-3PM slump which is Amazing! I can't wait to see what I feel like by week 4!" – Amber
"I'm learning SO much about ways to prep food. Things I learned this week… you can cook spaghetti squash in the Instant Pot in 8 minutes, you can make perfect hard boil eggs in the Instant Pot too, and Fathead pizza is amazing!" – Alana
---
Fun, non-food ways to celebrate your victories:
1. Reflect on your progress.
Did you start making progress on your goal tracking printable? Even though it's only been a couple weeks, take pride in your accomplishments thus far. If you really want to step up your progress game, check out Laura's goal tracker she made for the challenge and shared with the Facebook group! 😍 It's so pretty, inspiring, and look at all those fun rewards she has marked for her checkpoints!
---
2. Take advantage of new found energy and get outside!
It's kind of starting to look like Spring, right?! Go for a run, hike, or bike ride (if your region isn't snow-covered) to breathe in some fresh air and get your body moving. Having more energy is a wonderful side effect of keto and you can capitalize on it by getting your heart rate pumping. Exercising while on keto only elevates the health benefits further!
---
3. Try out a new skincare product.
We recently featured Amanda's keto success story, and one of her biggest takeaways is clear skin. Enjoy an evening in with a fun new face mask or other self-care product you've been meaning to try. Use this time to relax and reward yourself—you've earned it!
---
What are your keto victories and how are you celebrating?
Let us know in the comments!
---
Are you part of the Hip2Keto Keto Challenge Facebook Group yet? Join in a community of over 1,900 keto eaters sharing their success, struggles, and keto diet tips!