How to Score the Cheapest Meat Amid Rising Grocery Prices
Avoid grocery price spikes with our savvy tips for how to score the cheapest meat.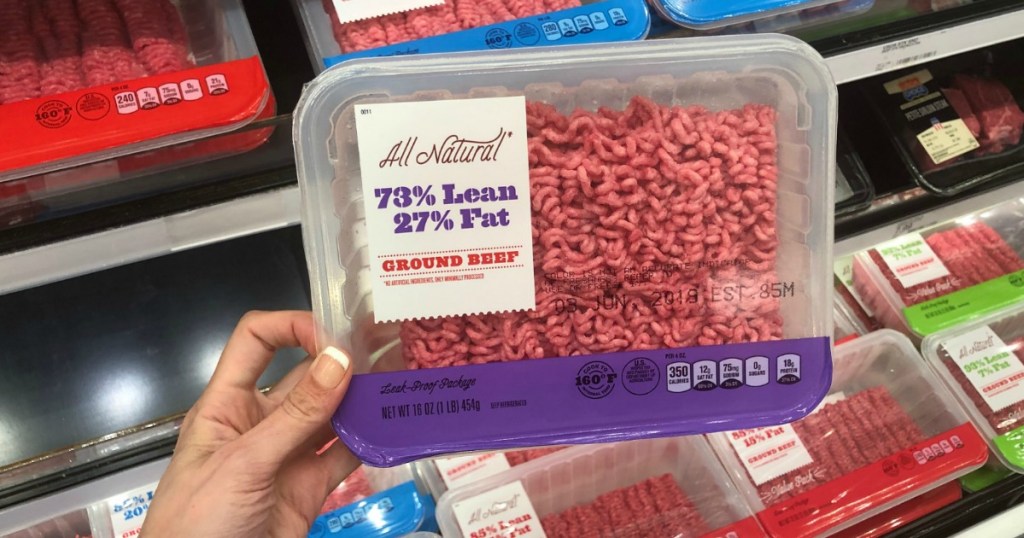 These tips will score you the cheapest meat on your next keto shopping trip!
After following a keto or low-carb diet for any amount of time, you probably already know that beef, pork, chicken, and fish can be expensive – and prices continue to rise! If you're looking for ways to get the cheapest meat, be sure to check out our helpful keto meat buying guide below.
---
1. Purchase whole animals from local farmers.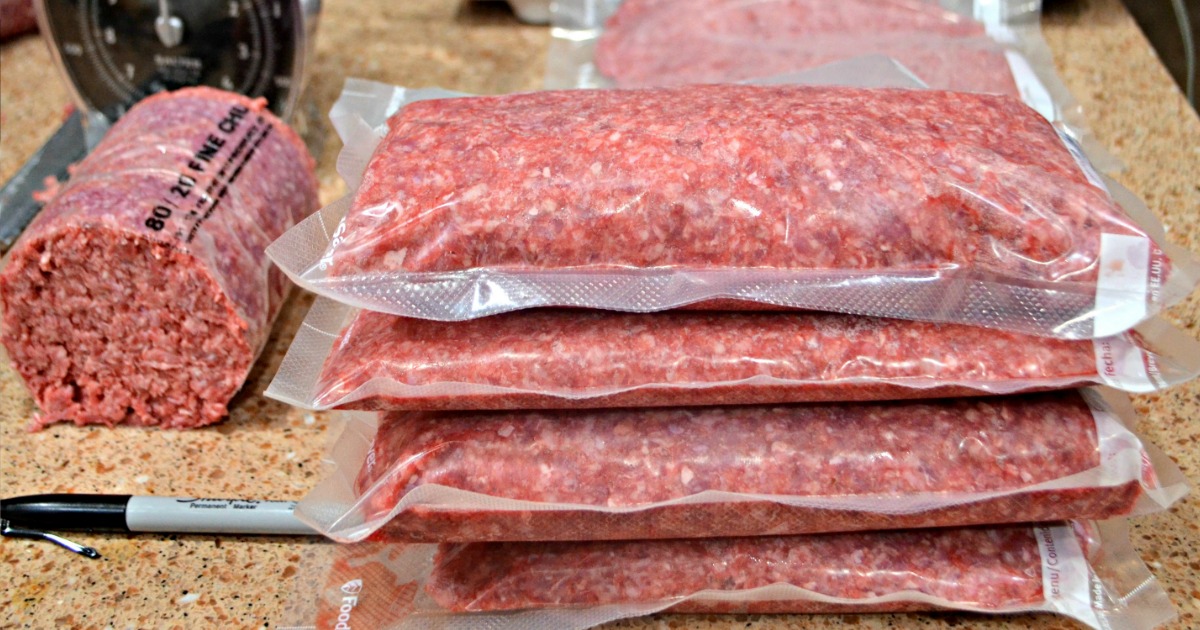 Buy from a farmer.
Like the expensive cuts of meat? Cut those costs. About 2-3 times per year, I buy half of a grass-fed cow from a local farmer and spend only $4-$5 per pound, after processing costs. You can purchase a whole animal from a local farmer or buy half and split the cost with a neighbor, family member, or coworker. To easily find local farmers who sell directly to consumers, check out Eat Wild's state-by-state directory with more than 1,400 pasture-based farms.
Shop the county fair.
Whenever the county fair rolls around, listen for the word on animals that haven't qualified for the fair. The 4-H student who raised the animal would still like to make some money, even though it did not qualify. At the fair, businesses pay top dollar for qualified animals in order to reward the student for their work.
Have a freezer at the ready.
Whichever way you go, think big and prepare ahead of time. Find a freezer dedicated to storing about 500 pounds of meat. Even half of a cow takes up more space than the conventional fridge/freezer combination allows. Looking for a great freezer deal? Shop Craigslist or the Facebook marketplace, or ask a trusted friend to store your meat for you in return for a few pounds of the meat they're storing. Vacuum-seal your meat to avoid freezer burn.
Check out our deep freezer vs upright freezer comparison post on Hip2Save!
---
2. Find the cheapest meat in quick-sale packages.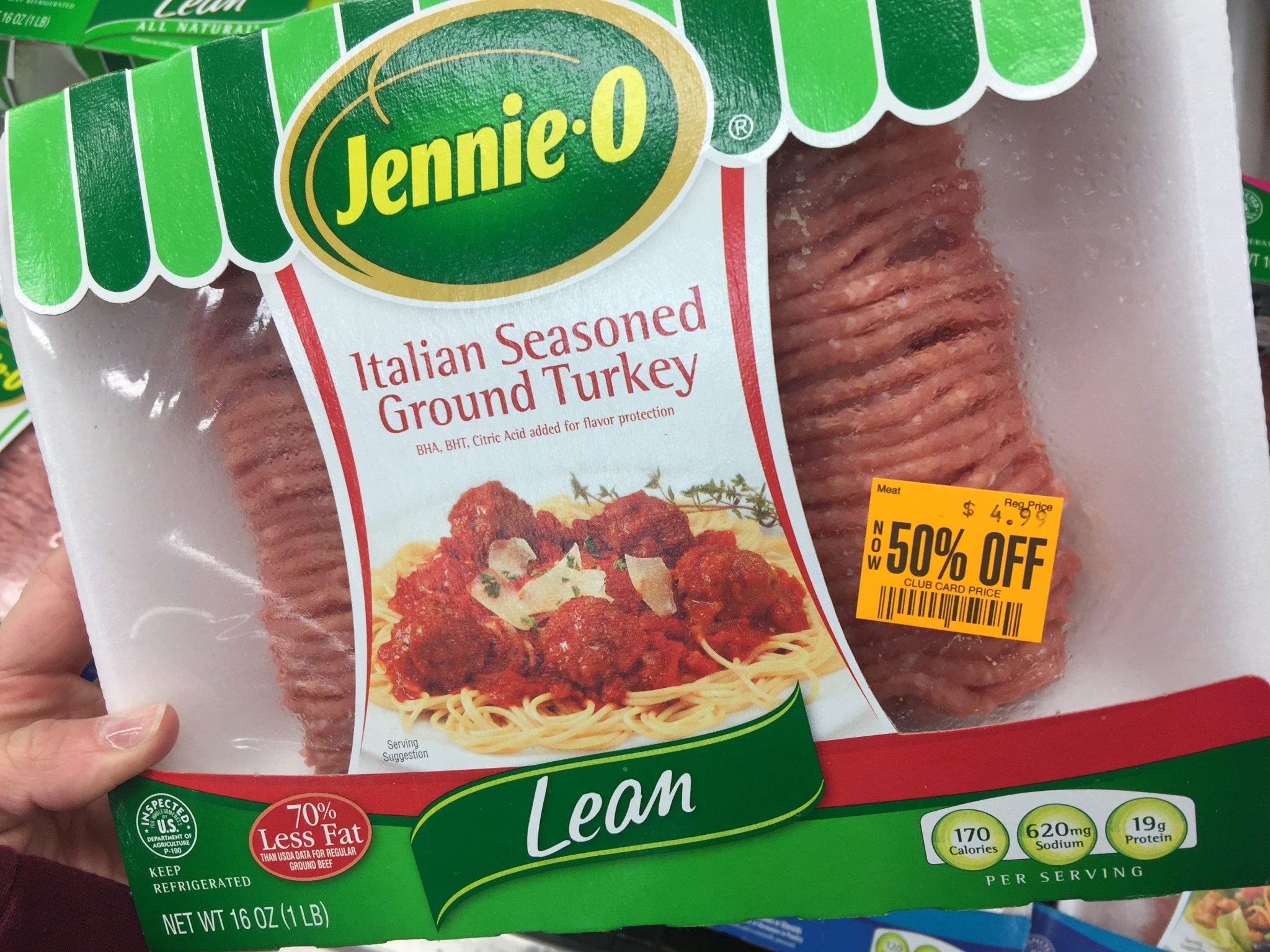 There is a quick way to find the cheapest meat at the store. Stickers are often attached to select packages of meat close to their expiration date (or when the meat's been bulk ordered by mistake). Often, the closer the sell-by date is on the package, the deeper the discount may be.
Usually, these packages of meat are completely fine if purchased and used within a couple of days OR placed directly in the freezer when you get home. Before buying, inspect the meat and ensure that there are no discolorations.
To extend the life of these quick-sale meats, consider taking the meat out of the original package, pat it dry with paper towels, and "burp" as much air out of the freezer bag as you can, OR vacuum seal it if possible. Also, write a date on the freezer bag and then use it the day you defrost it.
---
3. Buy cheaper cuts of meat and spend less when you know what to buy!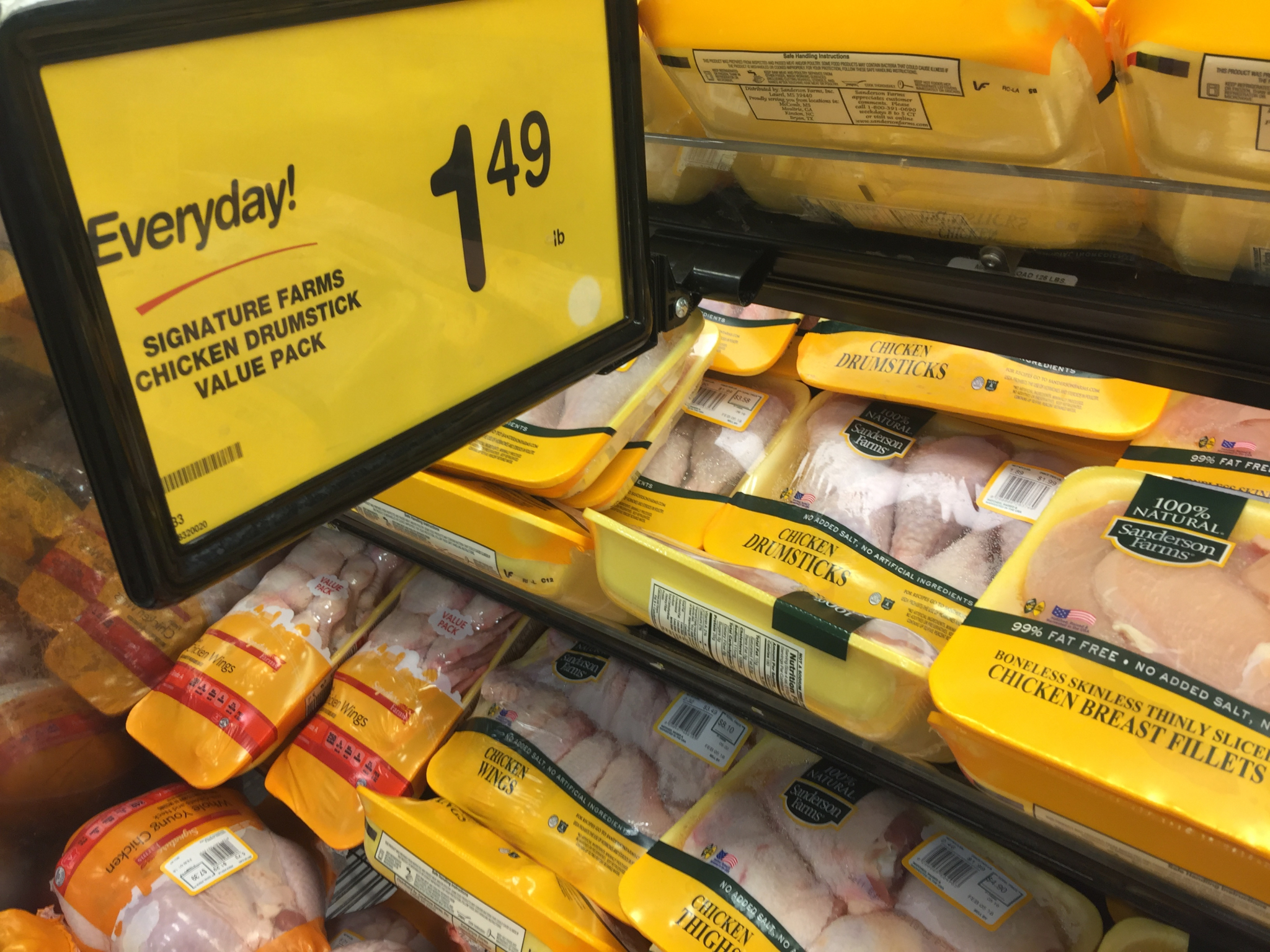 Expensive cuts of meat are tender and can be cooked quickly and easily, like prime rib or T-bone, but this doesn't mean you can't enjoy a delicious meal with a cut that costs less! Check out these options:
Chicken: Chicken leg quarters, whole chicken drumsticks, and bone-in chicken thighs are some of the cheapest cuts.
Beef: Chuck eye, flat iron, and hanger steak are thrifty choices offering plenty of rich flavor.
Pork: Cuts like spare ribs, chump, belly, hand, and spring are some of the cheaper options.
Lamb: Cuts like shoulder, breast, chump, scrag, and middle neck are inexpensive choices.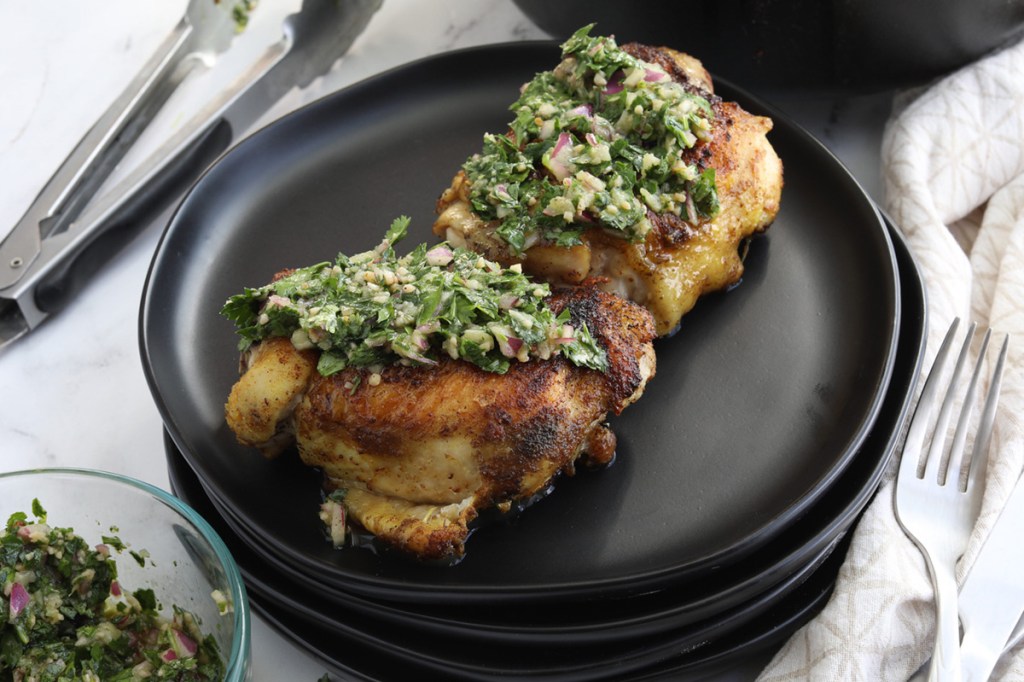 Try our Cilantro Lime Chicken Thighs with Chimichurri Sauce! 😋
---
4. Know where to find meat coupons.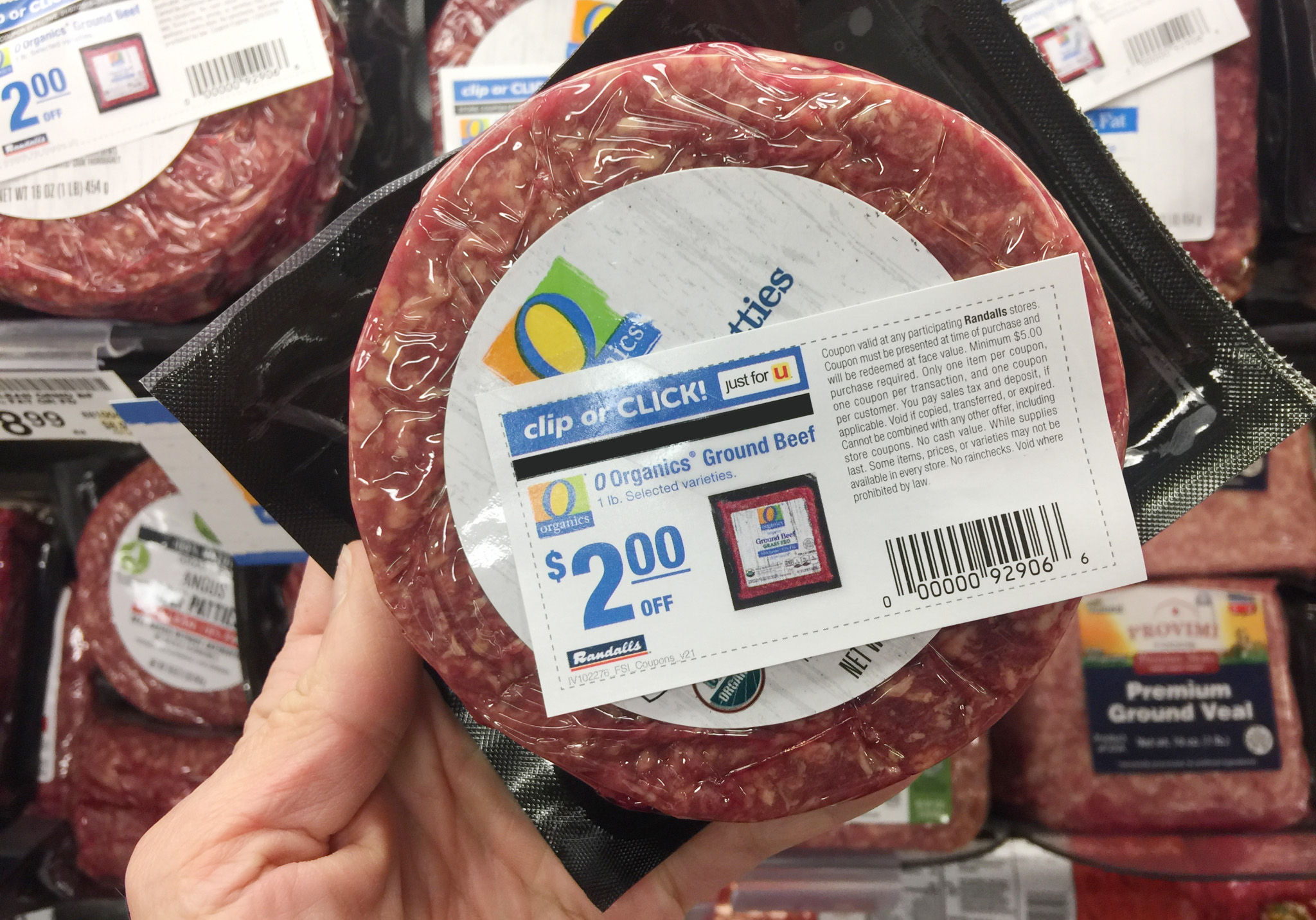 Get the cheapest meat with coupons. You'll sometimes find them on the packages of meat, plus below are sites you should sign up for and/or check regularly for meat coupons!
If you can't find coupons for your favorite meat brands, consider sending them an email. Companies often send high-value coupons to customers who love their brand or are interested in trying it. It's worth a shot!
---
5. Buy a rotisserie chicken at Costco or Sam's Club.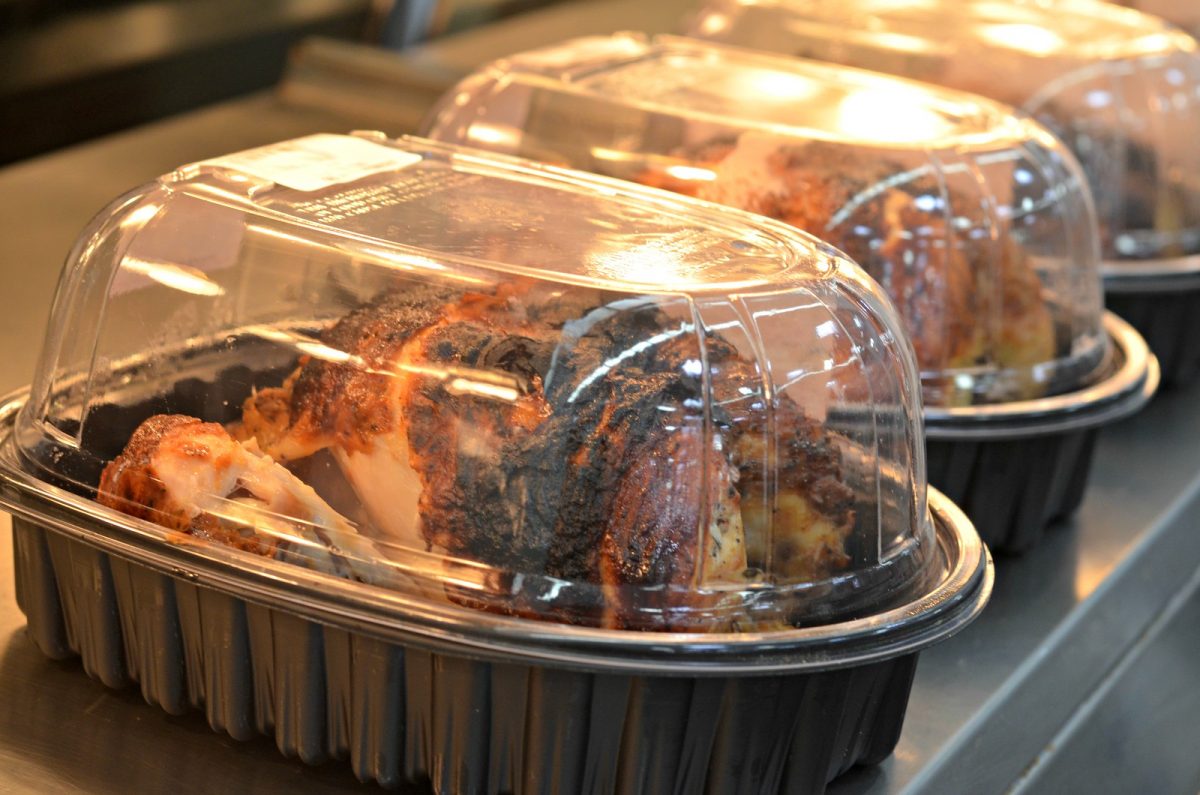 If you're looking for an affordable dinner idea, looking for meal prep, OR you just love eating juicy, delicious chicken, one of the BEST places to buy a rotisserie chicken is at Costco or Sam's Club. The rotisserie chickens from the service deli at either store are regularly priced under $5 and are a minimum of 3 pounds – so you can easily take it home, remove the meat, and split it between 2-3 meals!
Bonus: The chickens at both stores have NO preservatives, NO MSG, NO gluten, NO artificial flavors or colors, and NO added hormones or steroids.
We have a whole post dedicated to the best ways to make use of rotisserie chicken!
You can also purchase a single kind of meat by the case at Costco and save around 20%, so if you know several people who are willing to split the cost and meat with you, it may be a great option.
---
6. Find some of the cheapest meat on sale around the holidays.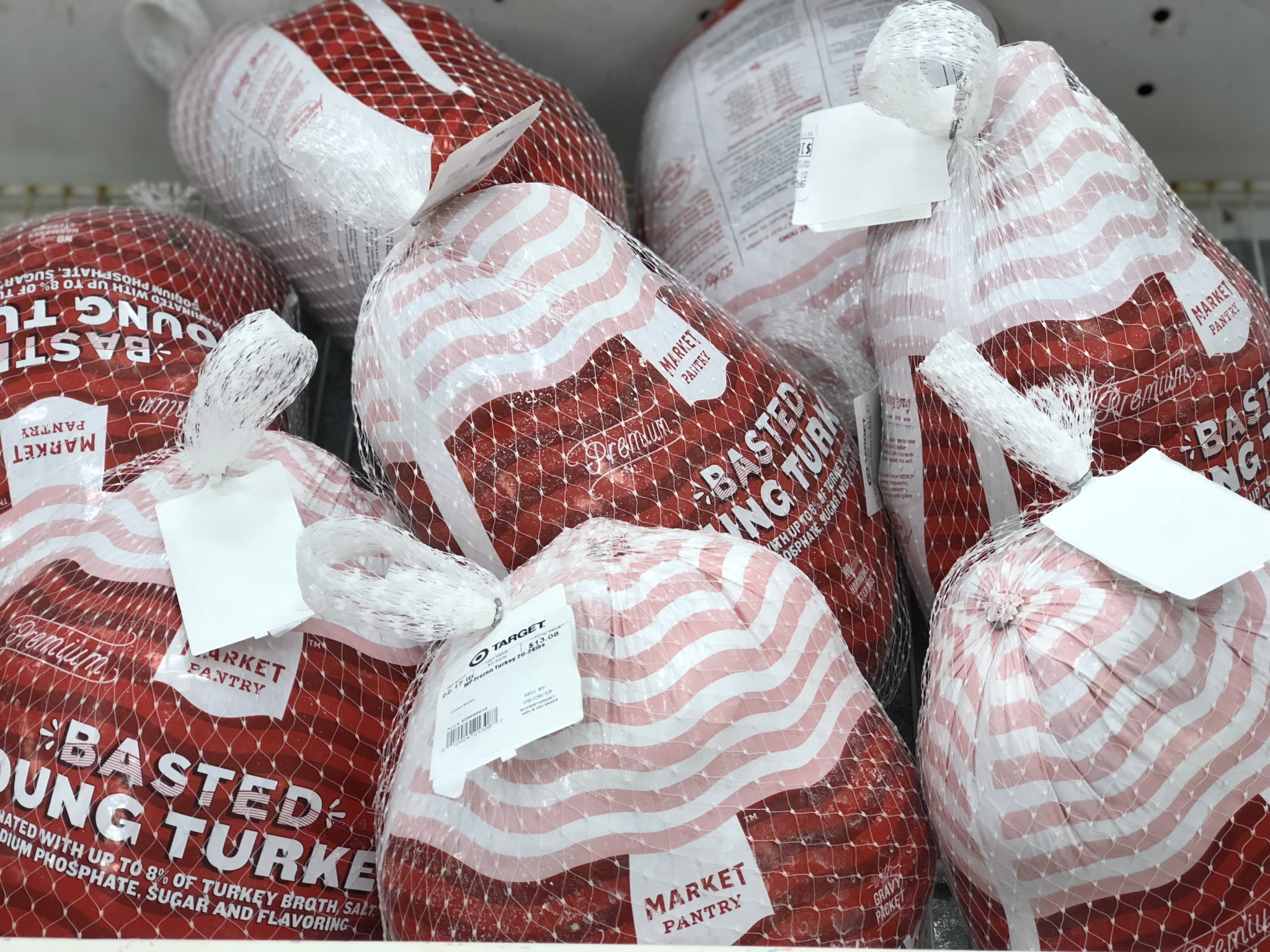 Fill your freezer with ham and turkey around Thanksgiving, Christmas, or Easter. Stock up on grilling meats, hot dogs, and hamburger meat around Memorial Day and/or the 4th of July.
Holiday sales will push these meats down to their cheapest advertised price of the year. For an even sweeter deal, wait until the week after these holidays, since any remaining inventory will be marked down quickly. Plus, use coupons and cashback apps or rebates to lower the cost even further!
---
7. Shop the meat sales at your local grocery stores.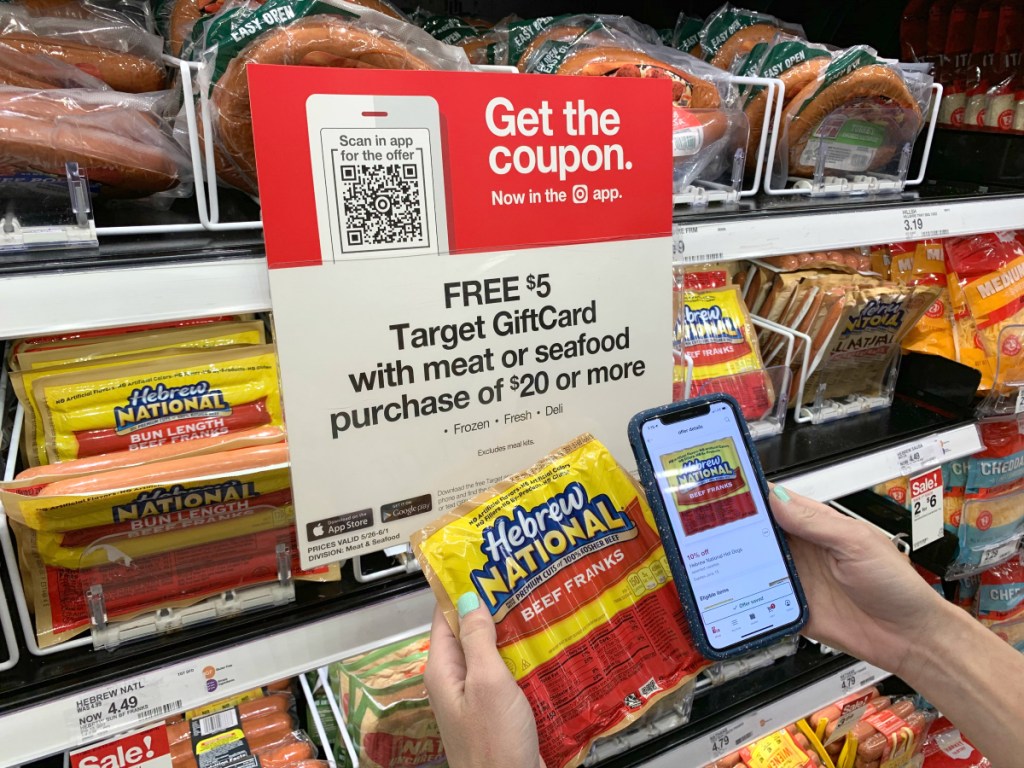 Usually several times a year, Target offers a Free $5 gift card whenever you purchase $20 worth of meat or seafood – and you can pair that sale with coupons and Target Circle offers to save more! Also, Whole Foods has offered in-app eCoupons along with 10% off sale prices for Prime Members.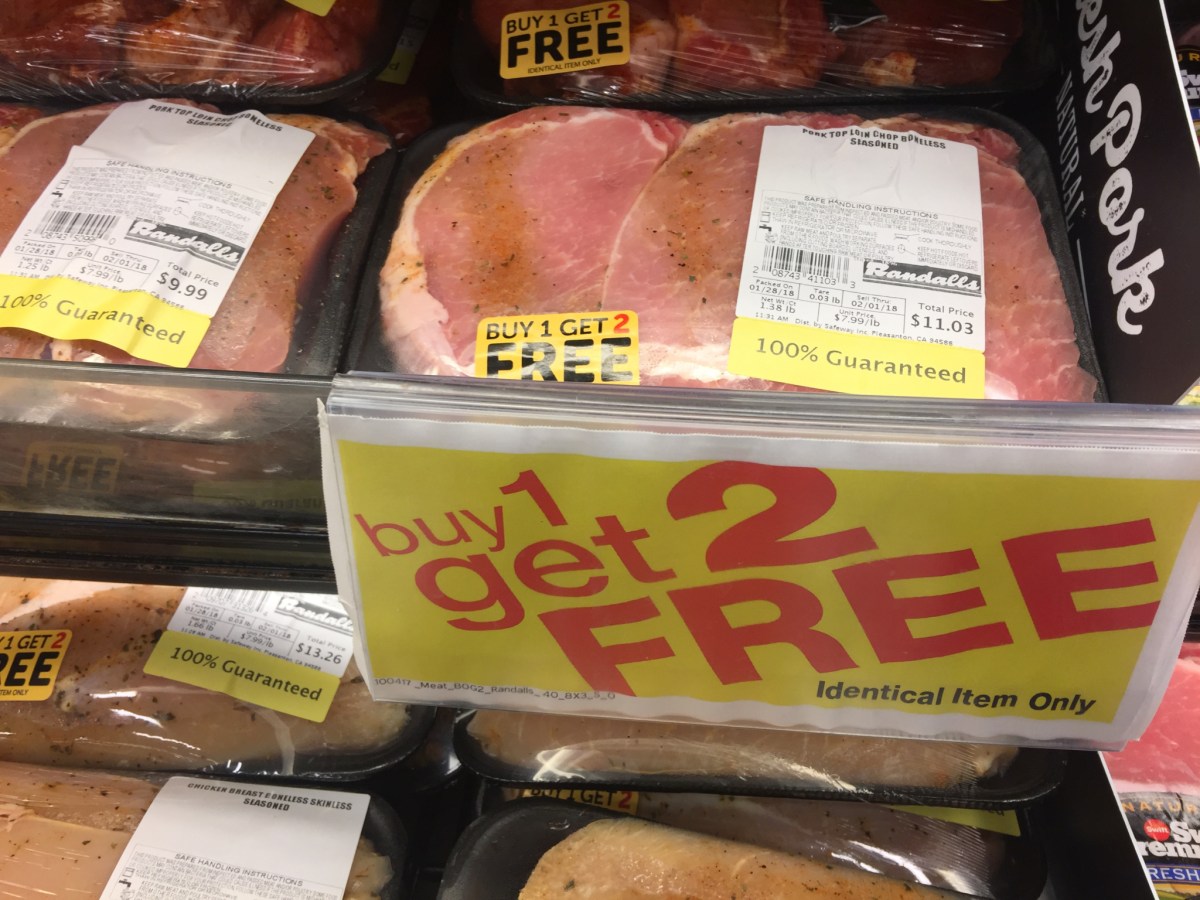 Download your local store's mobile app and link your loyalty card (like Kroger or Safeway). These grocers often offer personalized eCoupons valid for a discount off your total purchase that can be used toward your purchase of meats and lunchmeat.
Look out for meat sales, coupons, and/or gift card promotions at your local grocery store, but remember the cost per serving as bone and fat weight is also included in the price per pound.
---
8. Ask the butcher and take advantage of free services.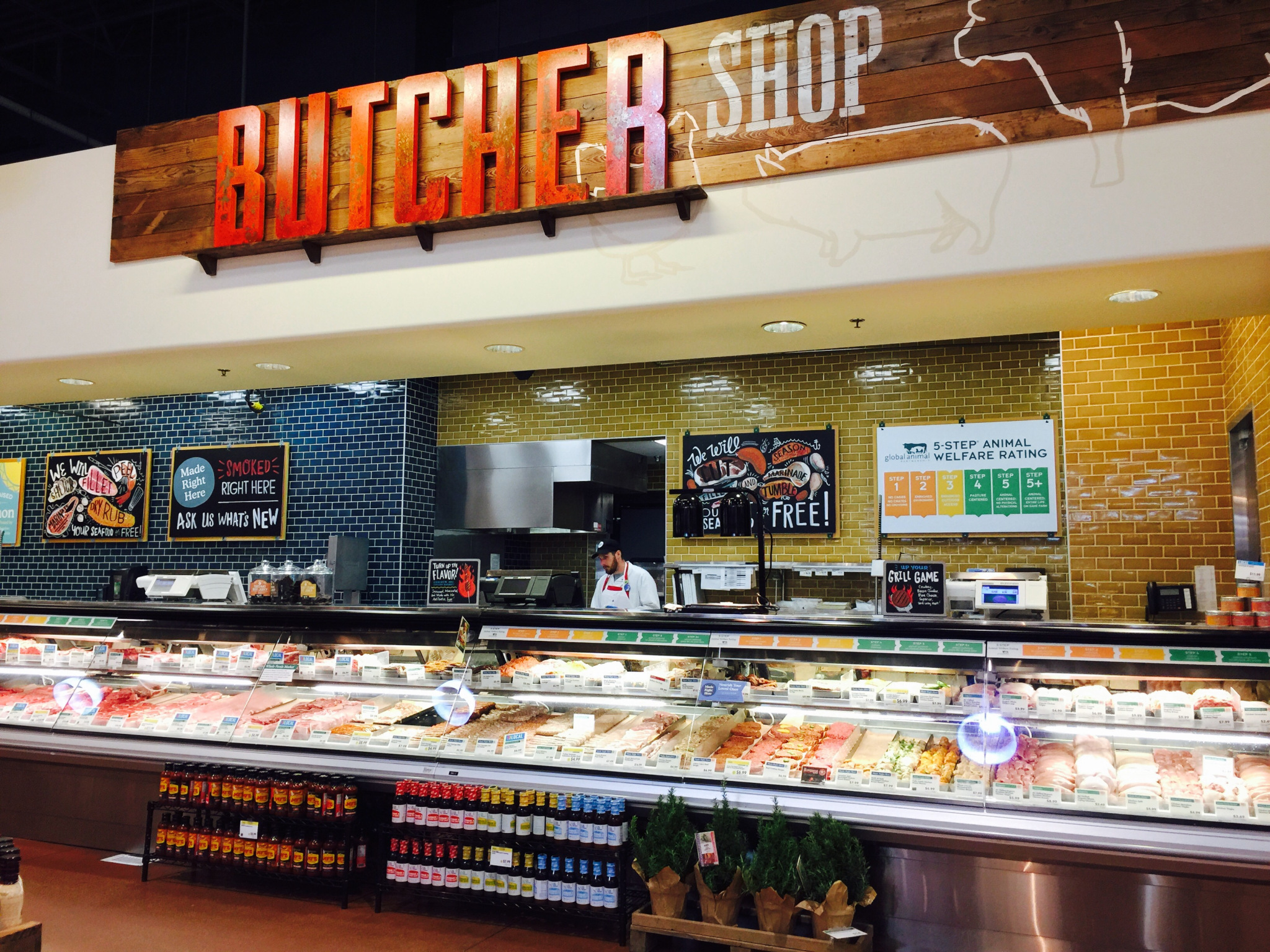 Grocers like Whole Foods will shuck, dry rub, marinate, peel, fillet, cube, and even cut up your meat for FREE. Just place your request as you arrive at the store and tackle your shopping (better yet, call ahead when you're on your way so they have time to prep).
If you're looking to make homemade stock or broth, you may be able to ask your meat and seafood departments for leftover bones or shells, which some locations offer customers for free. If not, participating Whole Foods butcher and seafood counters sell inexpensive, pre-packaged bones and shells for a fraction of the cost of a steak or a whole fish. It doesn't hurt to ask!
Also, consider buying from a local butcher instead of the grocery store. They often can help you save more per pound.
---
9. Use an app to find the best deals.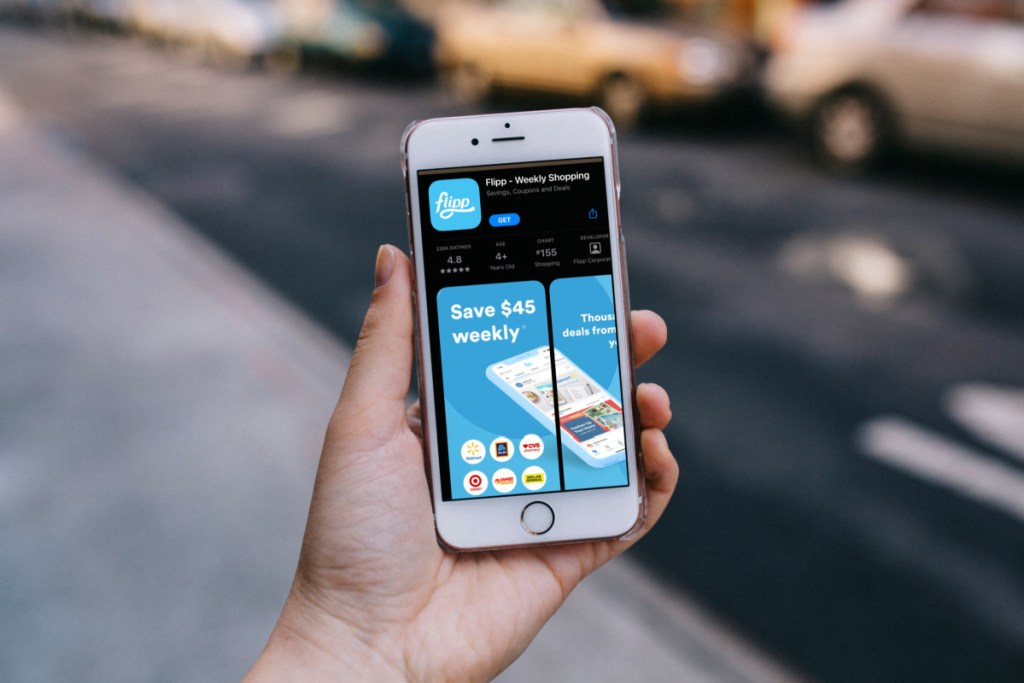 Hip2Save readers love to use the latest apps to find great deals on meat. If you live in the northern states or Canada, try the Flashfood App for iOS and Android. This app alerts you to discounted food in your area at popular stores like Hy-Vee and Meijer. You can purchase right from the app and pick it up at your local store!
For the latest coupons and deals, download the Flipp App for iOS and Android. This app publishes the latest weekly ads from over 2,000 different stores. According to Flipp, you can save up to $45 a week!
---
Hip Tip: Once you buy your meat, consider stretching it to make it last. Cut up your meat and mix it with vegetables. Try one of our easy, keto-friendly recipes like keto soup or a keto casserole!
---
Now let's get to cooking with the best keto dinner recipe ideas!