How to Marinate & Grill London Broil (Make a Cheap Cut of Meat Taste Delicious!)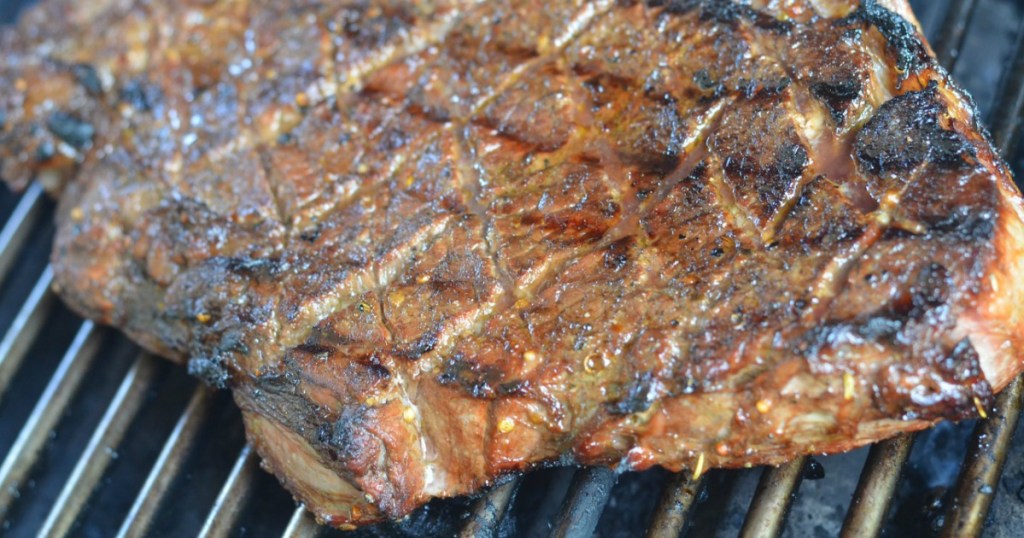 No more bland steaks for you!
This budget-friendly London Broil is SO tender and flavorful – the perfect meal for the entire family!
So how do you marinate and grill these tougher cuts of meat to perfection?
A top round steak or flank steak (also known as London Broil) needs about eight hours or overnight to marinate and soften. Scoring the steak also helps the marinade penetrate the meat for even more tenderness and an excellent flavor.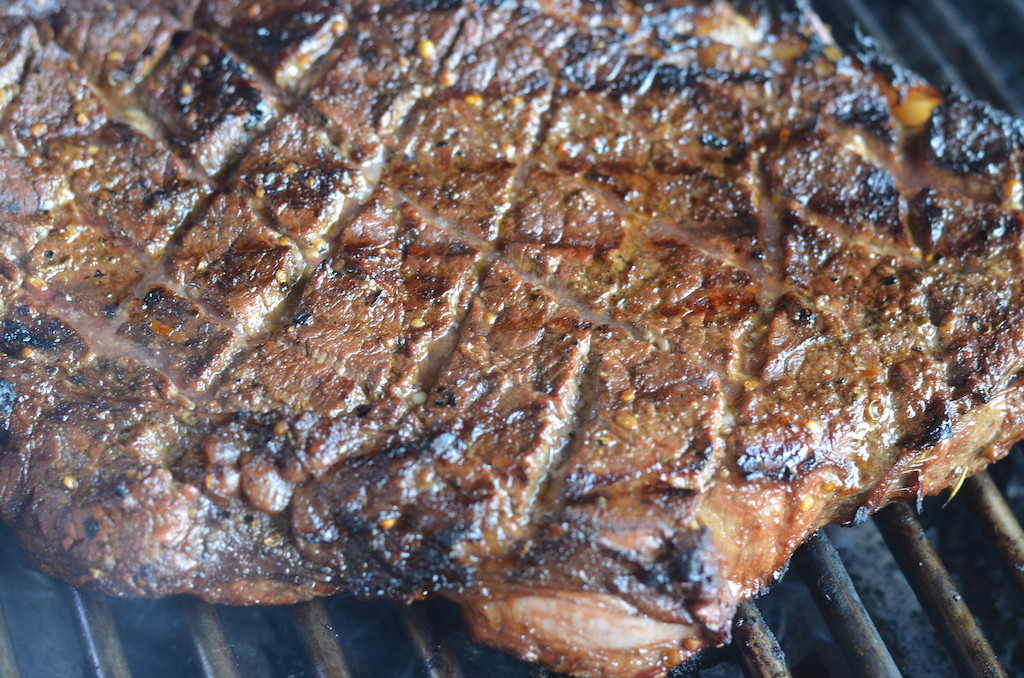 ---
Print
Marinated & Grilled London Broil
yield: 8 SERVINGS
prep time: 10 MINUTES
cook time: 20 MINUTES
total time: 30 MINUTES
This budget-friendly London Broil is so tender and flavorful – a perfect dinner idea when you're wanting to grill!
Ingredients
Meat:
3 pounds Top Round Steak or London Broil (flank steak)
For the Marinade:
1 whole juice of one lime
2 cloves garlic, minced
Directions
1
Start by scoring meat with a sharp knife – go about 1/4 inch deep in a diagonal cross pattern, and be sure to score both sides of the meat.
2
Whisk together ingredients for the marinade. Pour over meat in a shallow dish, or place meat and marinade in a freezer bag. Chill in the marinade for at least 8 hours or overnight.
3
Before grilling, let meat come to room temperature.
4
Heat grill to medium-high heat.
5
Gently shake off excess marinade and place meat on grill for about 8-10 minutes on each side until desired doneness (I like to add a little fresh cracked pepper on top while grilling).
6
Pull meat off the grill and let rest for 10 minutes, then slice into strips. Enjoy!
Nutrition Information
Yield: 8 servings, Serving Size: 1 serving
Amount Per Serving: 406 Calories | 21g Fat | 4g Total Carbs | 0g Fiber | 46g Protein | 4g Net Carbs
---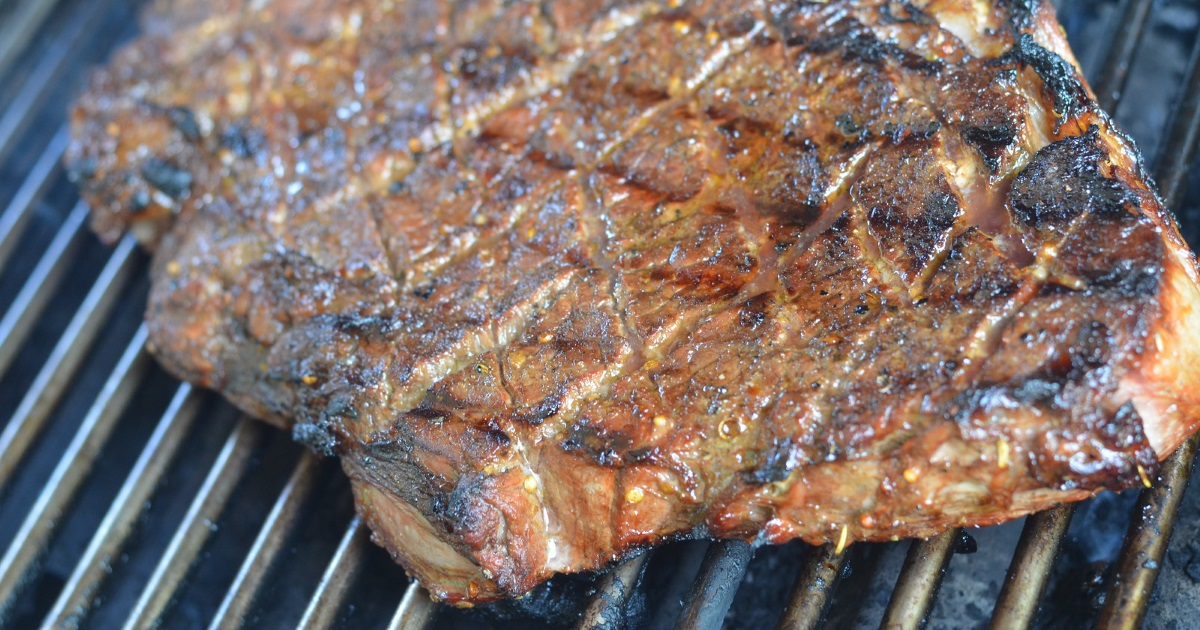 Such a cheap cut of meat with a bold flavor payoff!
My affordable London Broil was a huge success, and my family loved it! I diced up the leftover meat and sautéed with onion and bell peppers which made for great tasting tacos the next day.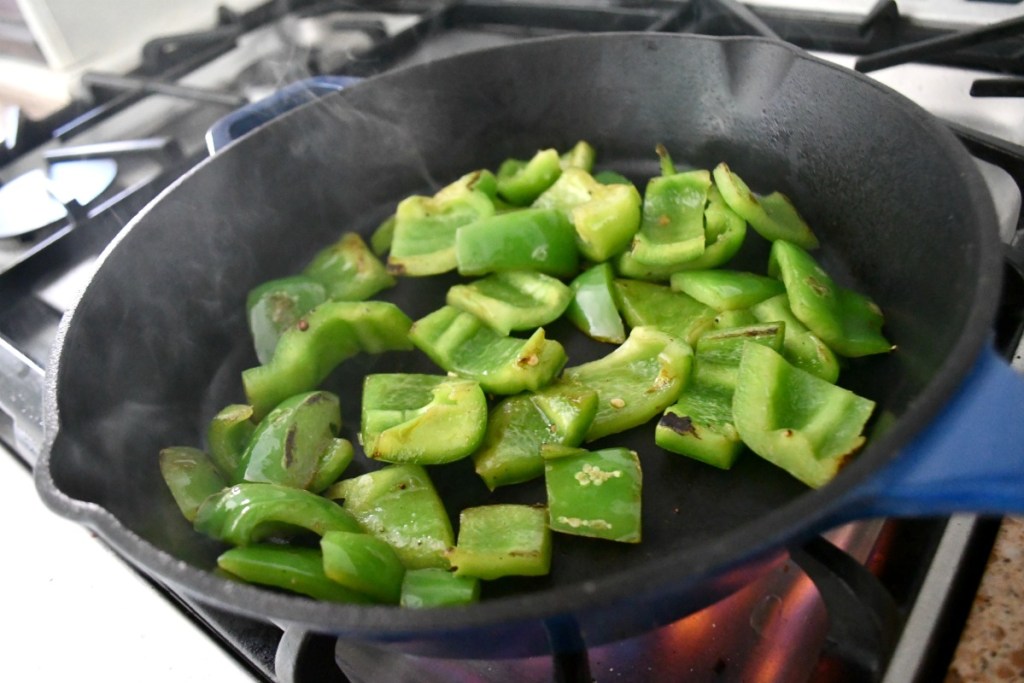 I know you'll enjoy this easy and totally budget-friendly grilling recipe, too!
---