The 5 Best Trader Joe's Spices for Your Low-Carb Kitchen Pantry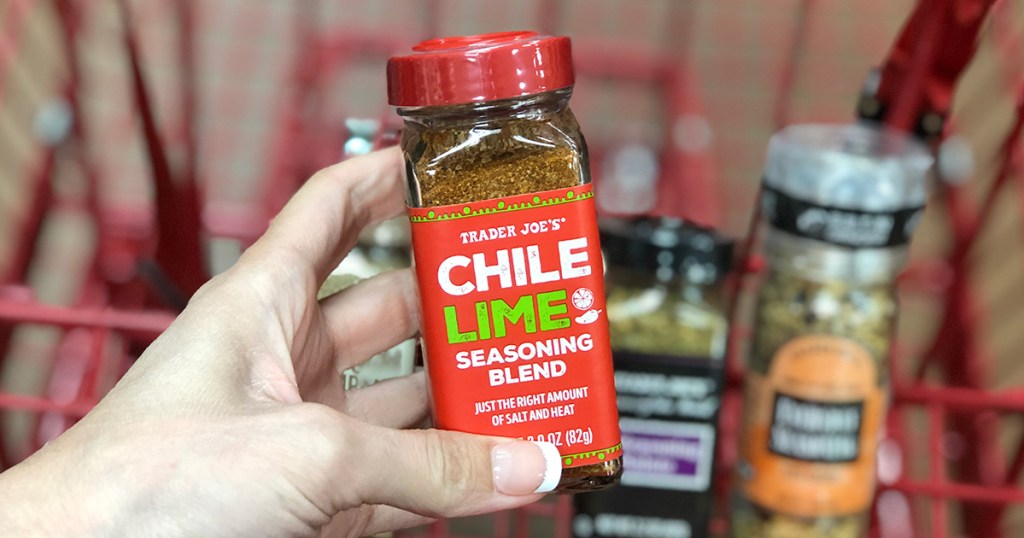 There's more to life than just salt and pepper.
Trader Joe's makes it ultra simple to enhance the flavor profile of each and every keto dish you serve, from the perfect steak to a whole chicken. Check out the best, most popular low-carb spice blends to pick up on your next trip to TJ's!
---
1. 21 Seasoning Salute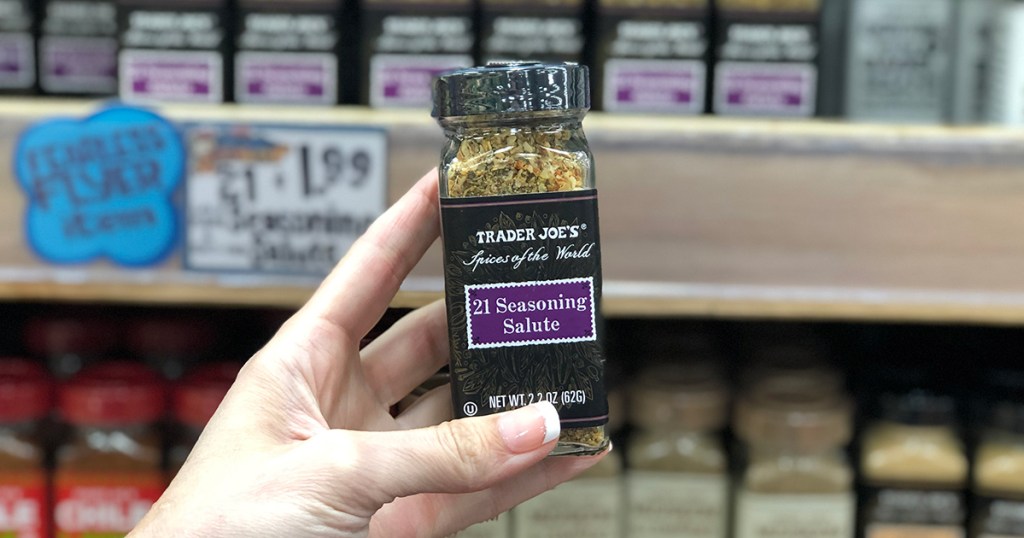 Why we love it: This is my personal favorite. There's no dish that won't benefit from a touch of 21 Seasoning Salute.
What's it made from: As hinted in the name, this blend contains onion, black pepper, celery seed, cayenne pepper, parsley, basil, marjoram, bay leaf, oregano, thyme, savory, rosemary, cumin, mustard, coriander, garlic, carrot, orange peel, tomato, lemon juice, and lemon oil!
How to use it: Shake over roasted vegetables, chicken thighs, pork cutlets, or cauliflower rice.
---
2. Multi-Purpose Umami Seasoning Blend
Why we love it: It's newer, and it's already gone viral. One of TJ's newest seasonings touts itself as the 5th flavor of tastes (savory or Umami).
What's it made from: This seasoning is a salt base mostly comprised of porcini and white button mushroom for a rich, earthy flavor. Other seasonings in the blend include onion, mustard seed, red & black pepper, and thyme.
How to use it: Sprinkle this seasoning on top of burgers or other meats to impart a savory flavor.
---
3. Chile Lime Seasoning Blend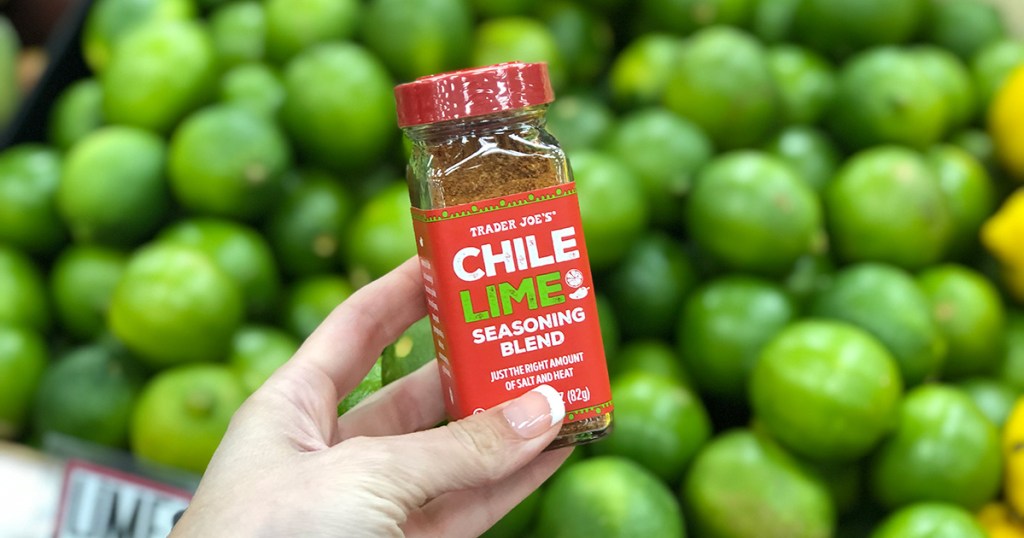 Why we love it: A little bit salty with a little heat—it's the perfect blend for anyone who loves a flavor fiesta. This delivers a zesty flavor without over salting, with just enough intrigue from the lime to make your tastebuds go, "hmm…" at first bite.
What's it made from: The Chile Lime seasoning is a simple mix of California sea salt, chile pepper, red bell pepper, and lime juice.
How to use it: Dust over fish, chicken, or a keto burrito bowl.
---
4. Everything But The Bagel Seasoning Blend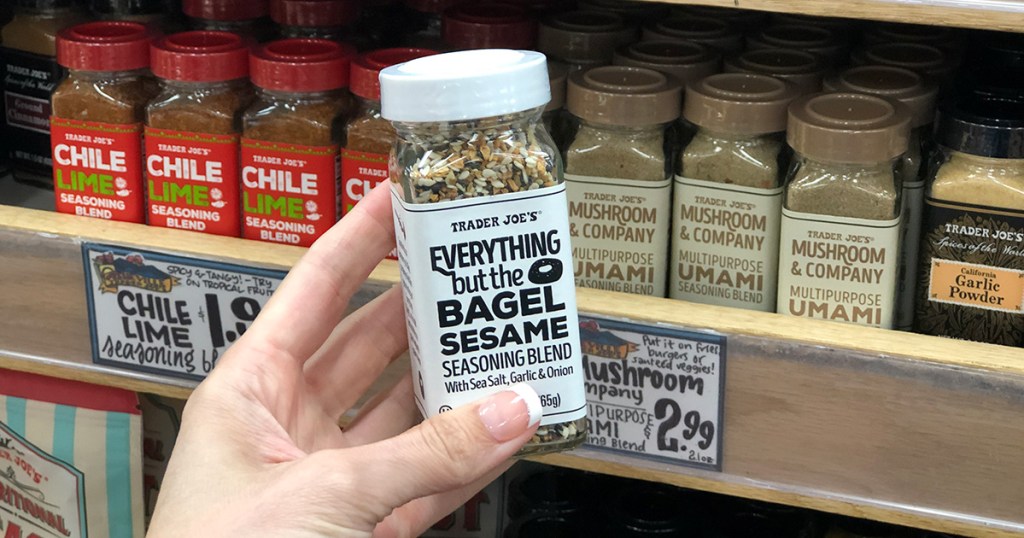 Why we love it: You must be living under a rock if you haven't heard of this (now infamous) seasoning. Just as described, it takes all the flavors of an Everything bagel (minus the actual carb-filled bagel).
What's it made from: With a blend of sea salt, garlic, onion, and sesame seed, it's no wonder it earned Best Seasoning in the Trader Joe's Customer Choice Awards.
How to use it: Use on top of keto bagels or over a ball of mozzarella and cream cheese.
---
5. Garlic Salt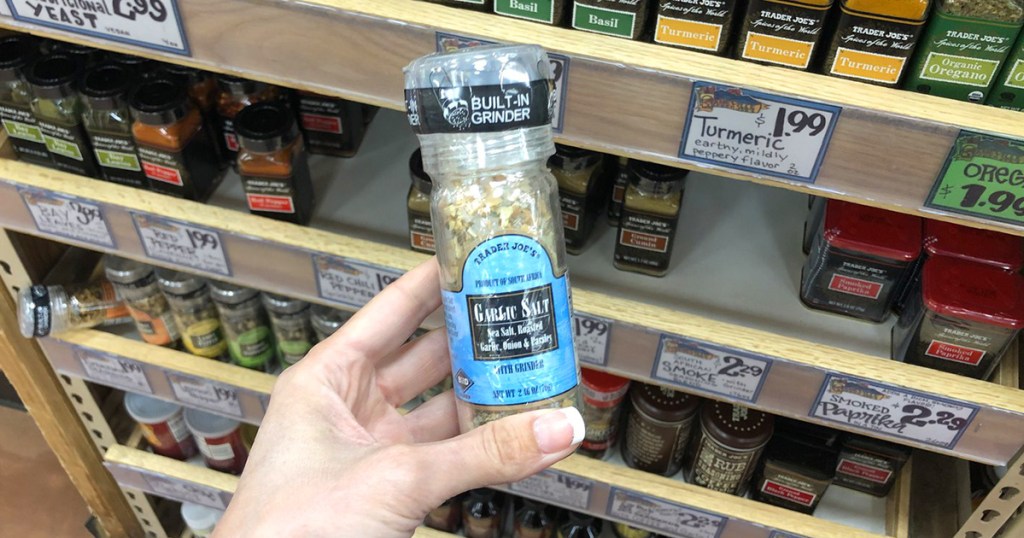 Why we love it: This will probably be the most versatile seasoning you'll ever use. After one use, you'll move your salt shaker aside and begin reaching for this blend more often.
What's it made from: Imagine the savoriness of salt, just intensified with some onion, garlic, and parsley.
How to use it: Add this to pretty much any dish where salt is used!
---
Get to dipping with these keto-friendly condiments!