Keto Cream Cheese Frosting Recipe – Tastes So Good, You Feel Like You're Cheating!
Ready to eat homemade frosting again?!
If the answer is YES, then listen up! Today I'm sharing how easy it is to make sugar-free keto cream cheese frosting that pairs perfectly with keto desserts! It takes just a few simple ingredients that you likely already have on hand, and you'll be minutes away from living your BEST KETO LIFE!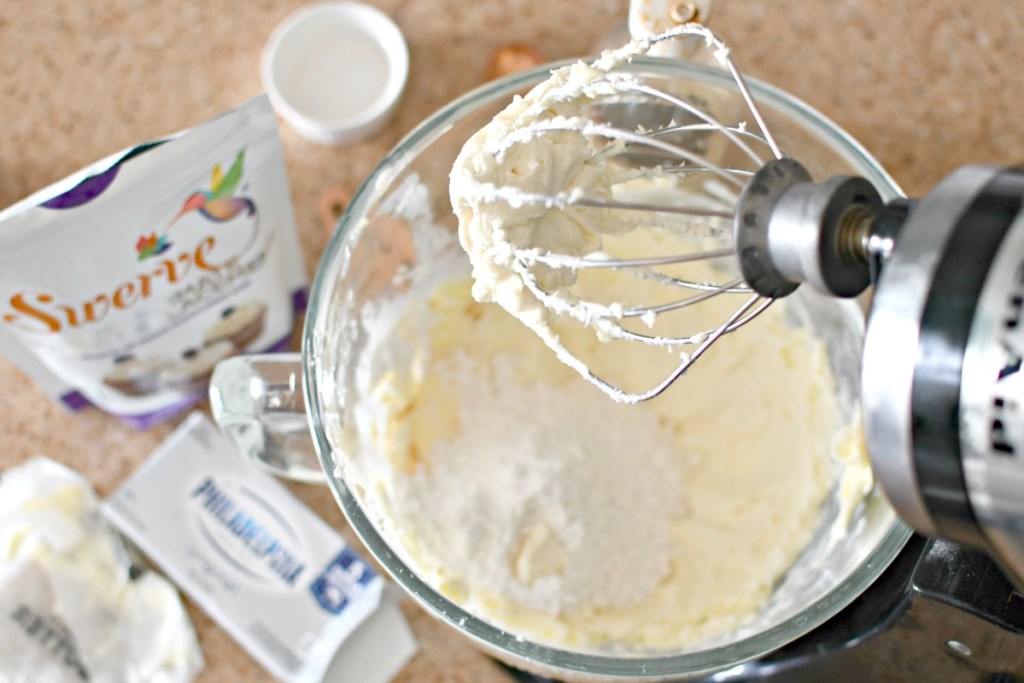 This frosting is the perfect addition to keto cupcakes and cakes!
Spread this delicious tangy and sweet cream cheese frosting on everything from a strawberry, to keto cakes, breads, cupcakes, and mug cakes. It's a perfect recipe to have on hand for all of your keto baking, or for just eating it out of the mixing bowl like I did! LOL!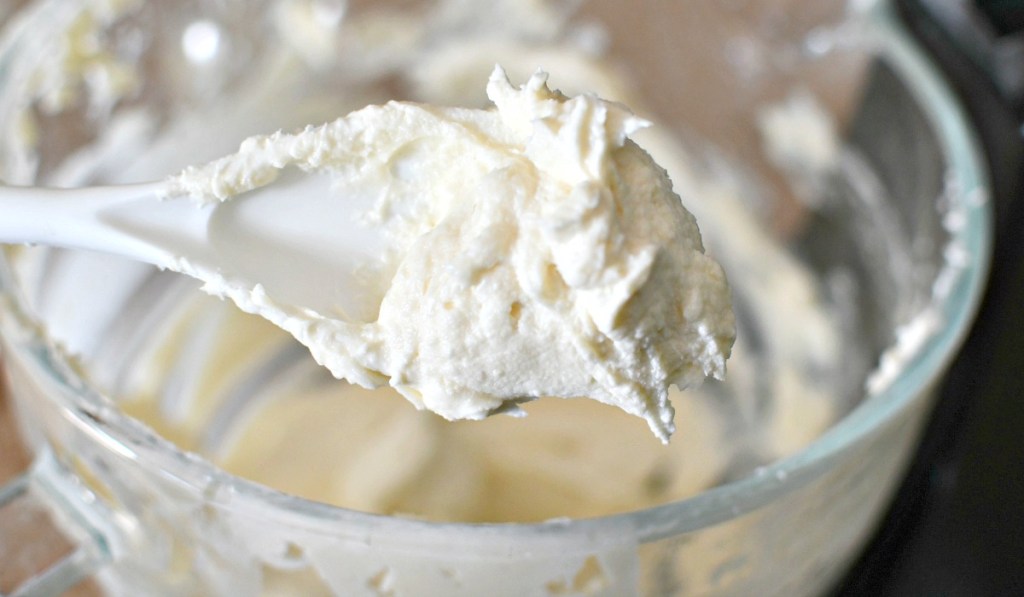 Hip Tips:
Use a keto sweetener. The key to getting soft and creamy frosting is confectioners sugar, and we love Swerve Confectioners as a keto-friendly option. The taste and texture is so similar to traditional sugar!
Spread or pipe on this keto cream cheese frosting using a cake decorating pastry bag and decorating tips just like you would traditional frosting. I love my Wilton Cake Decorating Tool and use if often for decorating with frosting. It's easy to use over and over again and has multiple tip options.
Easily make this a chocolate cream cheese frosting recipe! Just mix in a 1/3 cup of unsweetened cocoa powder to make a quick chocolate version.
How long will frosting keep? Simply store this frosting inside a covered container in the fridge, and it'll stay good for up to 2 weeks.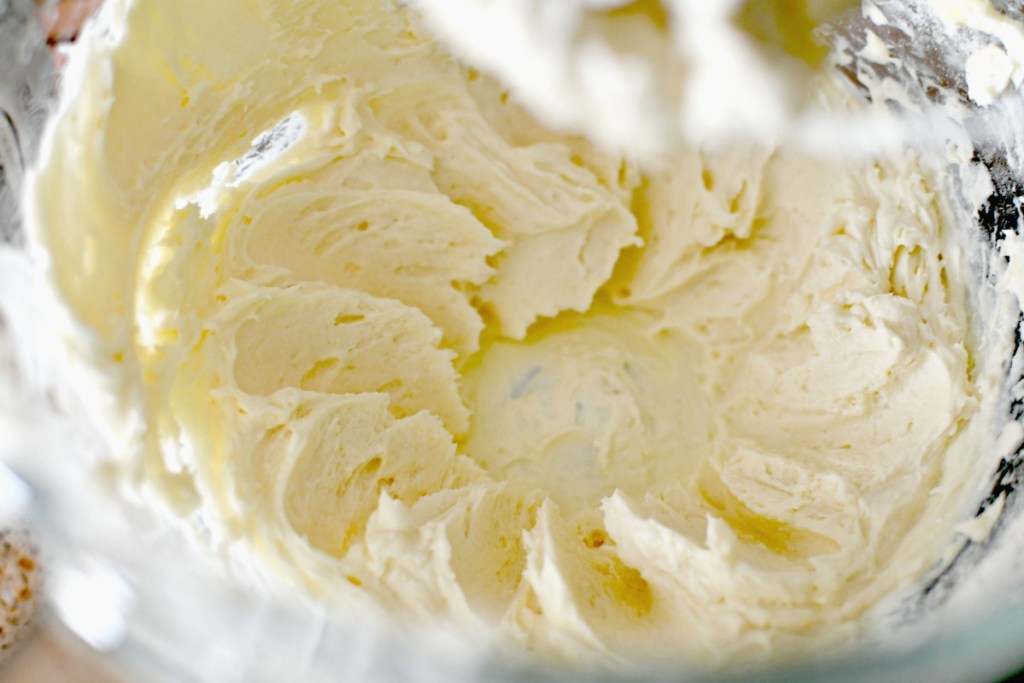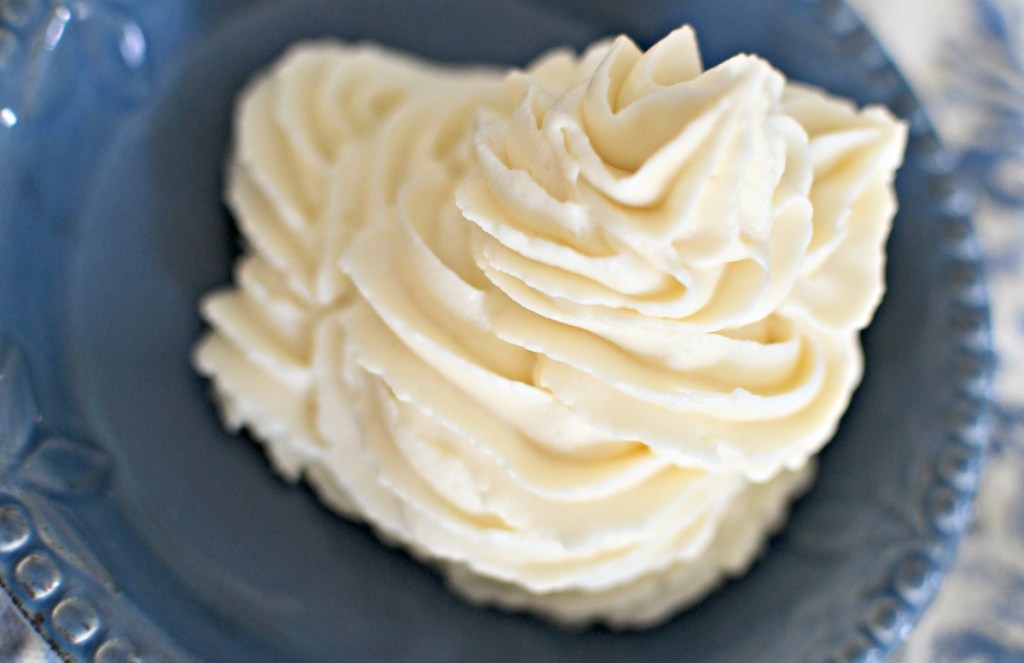 ---
Print
Keto Cream Cheese Frosting Recipe
yield: 12 SERVINGS
prep time: 10 MINUTES
total time: 10 MINUTES
Whip of a batch of buttery cream cheese frosting in just a few minutes for all your keto baked goods!
Ingredients
1/2 cup butter, softened
8 oz cream cheese, softened
1 cup Swerve confectioners
1 teaspoon vanilla extract
2 teaspoons heavy cream
Directions
1
Using a stand mixer or hand mixer with mixing bowl, cream together the butter and cream cheese for a minute or so until combined. Whip in the vanilla extract and heavy cream.
2
Add the Swerve confectioners to the bowl, and mix until creamy and well combined - about one minute.
3
Use frosting to ice a cake, cupcakes, or other keto desserts as desired.
Nutrition Information
Yield: 2 cups, Serving Size: 8 teaspoons
Amount Per Serving: 139 Calories | 14g Fat | 5g Total Carbs | 4g Sugar Alcohol | 1g Protein | 1g Net Carbs
---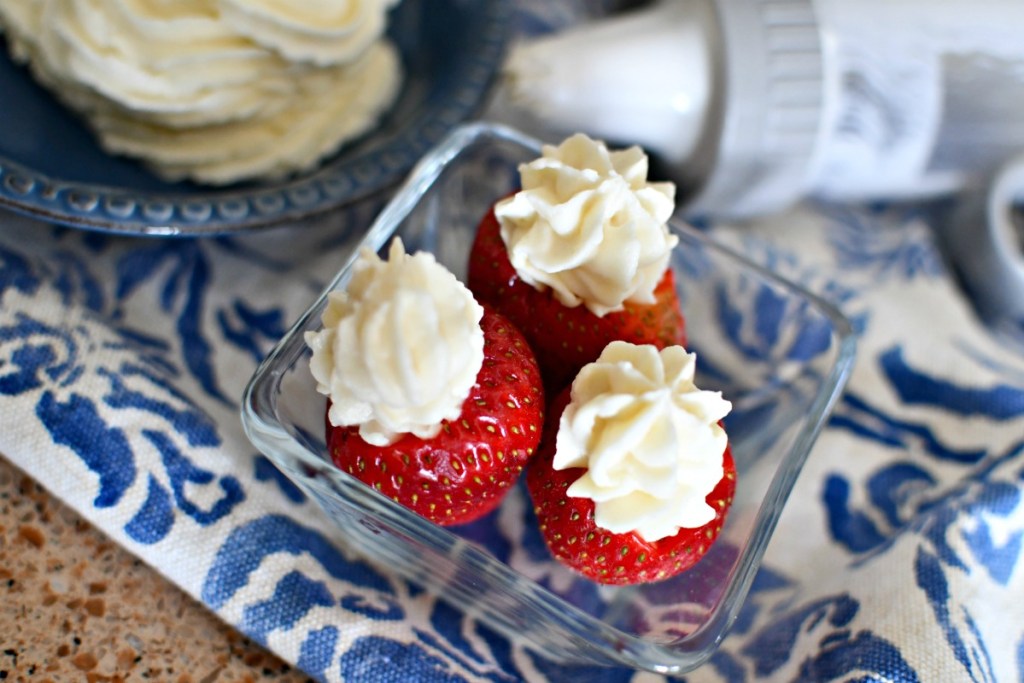 Oh my, it tastes like CHEATING- but it's not though!
Since this rich and delicious frosting tastes a little like cheesecake, I decided to stuff a few strawberries with it for a quick low-carb treat and they are soooo GOOD- Enjoy!
---
Chocolate Lover? Check out this decadent keto chocolate cake recipe!