We Taste Tested Keto-Friendly Pasta Sauces & This One Was the Best
In case you missed it, we recently had a team retreat and taste tested tons of Keto food products, including pasta sauce, protein bars, chocolate, cheese crisps, and more!
With that said, there were FOUR pasta sauces that were taste tested by six of our team members! Yep – we tasted these and then voted on which one we liked best. So fun!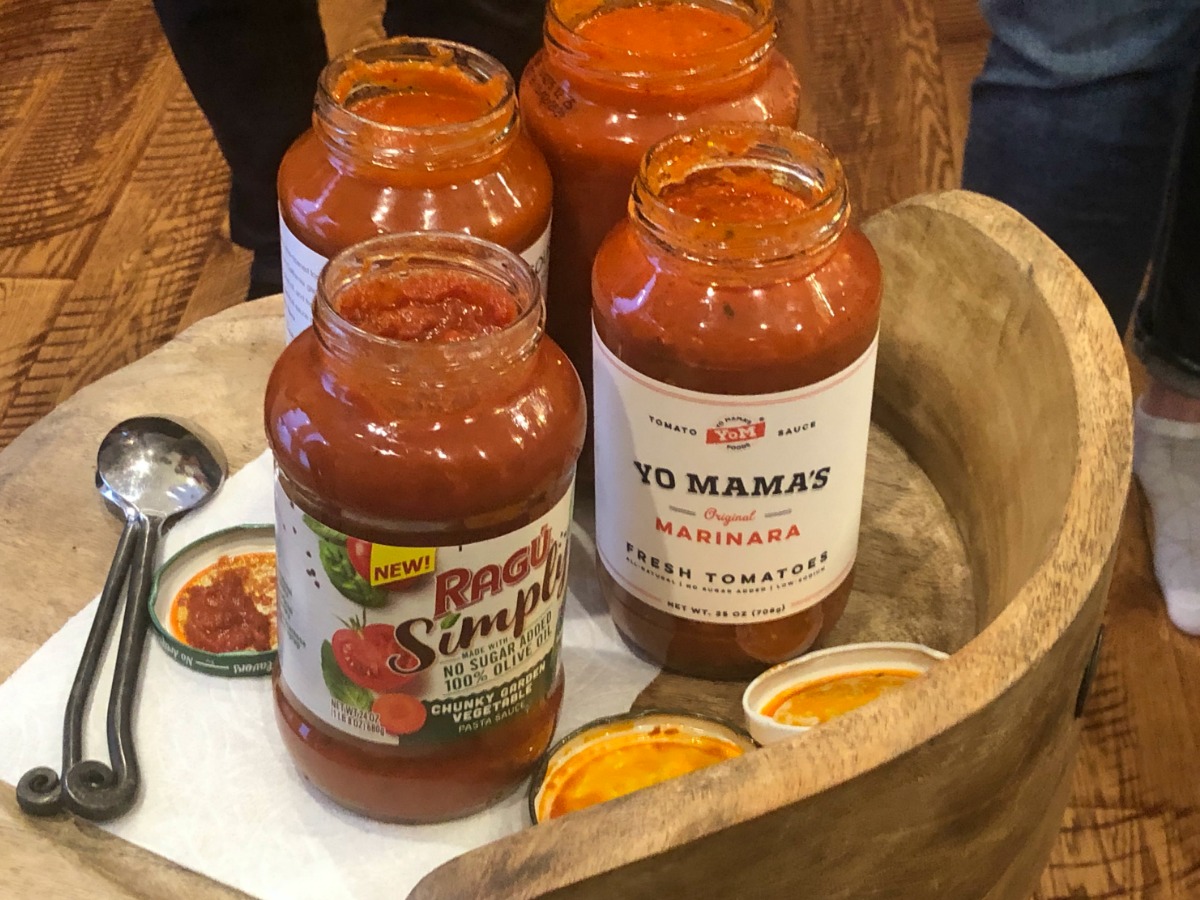 Here are the keto pasta sauces we tried: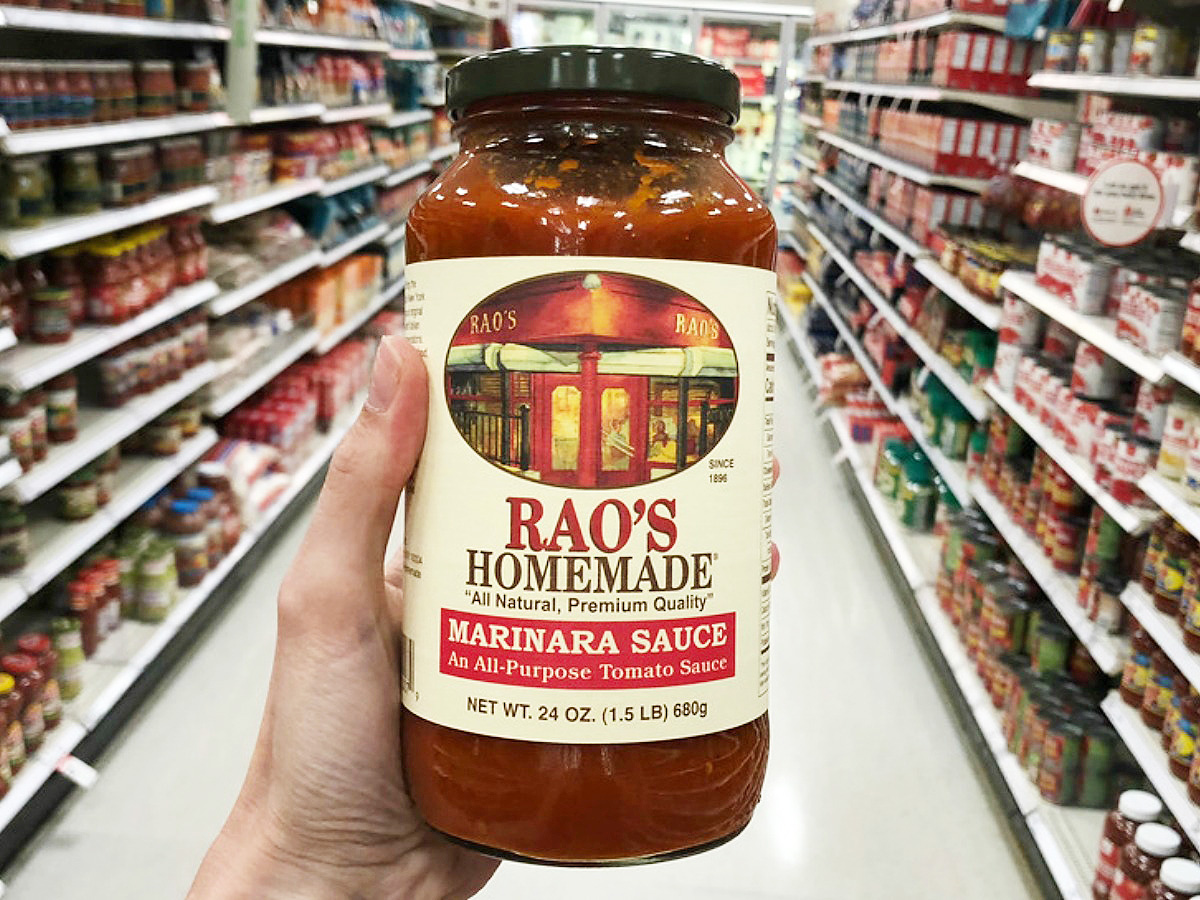 After tasting all four of these pasta sauces, we discovered that Rao's pasta sauce was the most popular for us with three out of six votes! This pasta sauce is well balanced, made with all the right ingredients, and is so good!
However, Ragu Simply came in second with two out of six votes. Although, we weren't very excited about this one having the highest carb count.
AND… Collin had a different opinion than all of us and voted for Dave's Gourmet Pasta Sauce!
Oh, and by the way, you may want to refrain from trying Yo Momma's pasta sauce – unless you like salt-less seafood tasting pasta sauce. This sauce was one that most of us did not like. However, from looking at all the positive 5-star reviews on Amazon, you may still want to give it a try. I guess we all have different taste buds.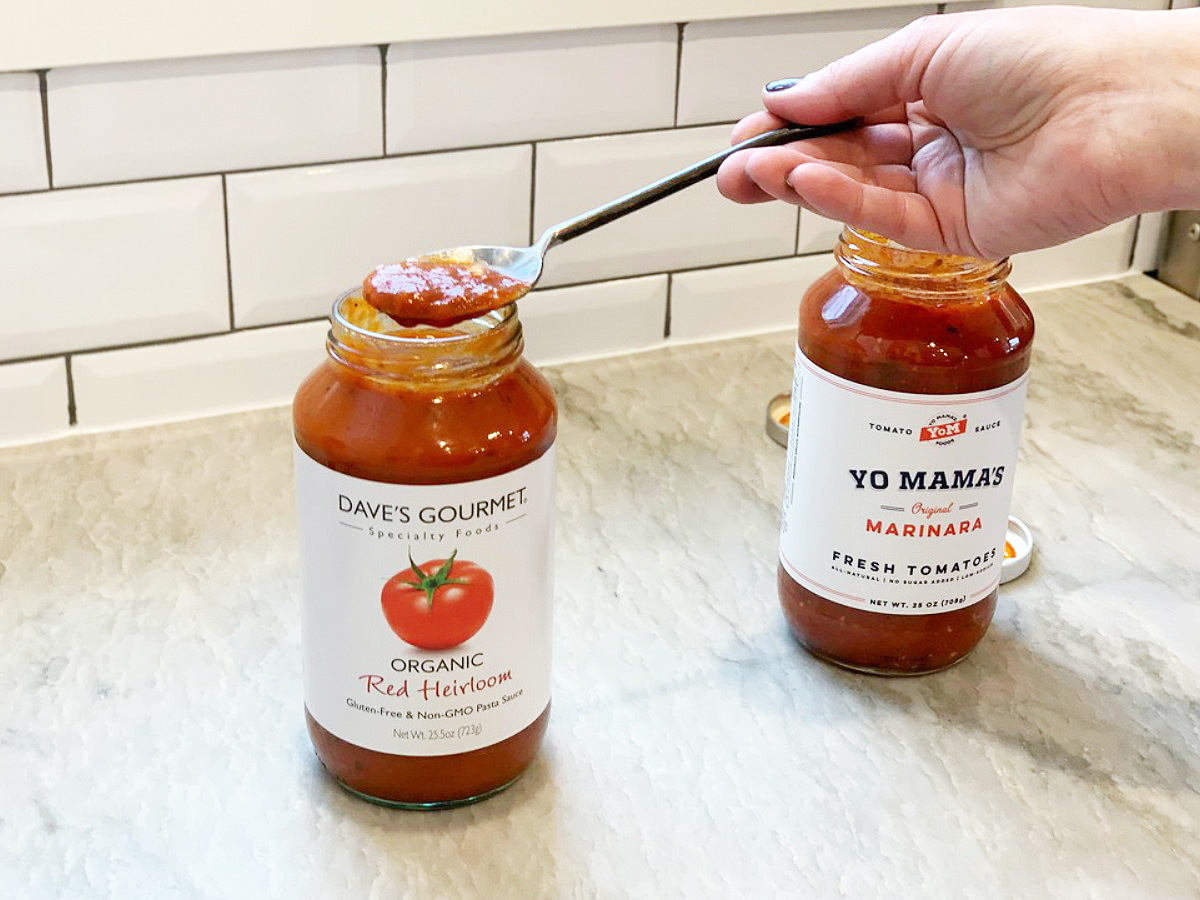 Price estimates:
Rao's sells various sauces including marinara, vodka, alfredo, and pizza sauce!
This pasta sauce is on the pricier side, so if you spot it on sale at your local grocery stores or Whole Foods, you may want to consider stocking up!
Here's what our team thinks:
I love Rao's! It makes me feel like I am eating at a high-class Italian restaurant but from the comfort of my own home! I also love the one that is spicy and has a kick to it! -Amber
---
Even though it's a bit pricey, I love Rao's since it tastes like actual homemade pasta sauce. The flavors are super well balanced and it isn't overly sweet like some brands can be. -Emily
---
It's on the pricier side, but it doesn't have the fillers that a lot of other sauces do and tastes closer to homemade than other name brand sauces. -Cassandra
---
I LOVE Rao's – it is my favorite go-to pasta sauce right now! Even though it is a more expensive option, the ingredients are on point and it is tasty! -Erica
---
Use your fave marinara to make these stuffed bell pepper lasagna boats! SO good.