ChocZero Just Released Keto Honey… It's Sugar-Free & Delish!
ChocZero Keto Honey is making waves! They've used their magical sugar-free powers to create yet another amazing sweet treat.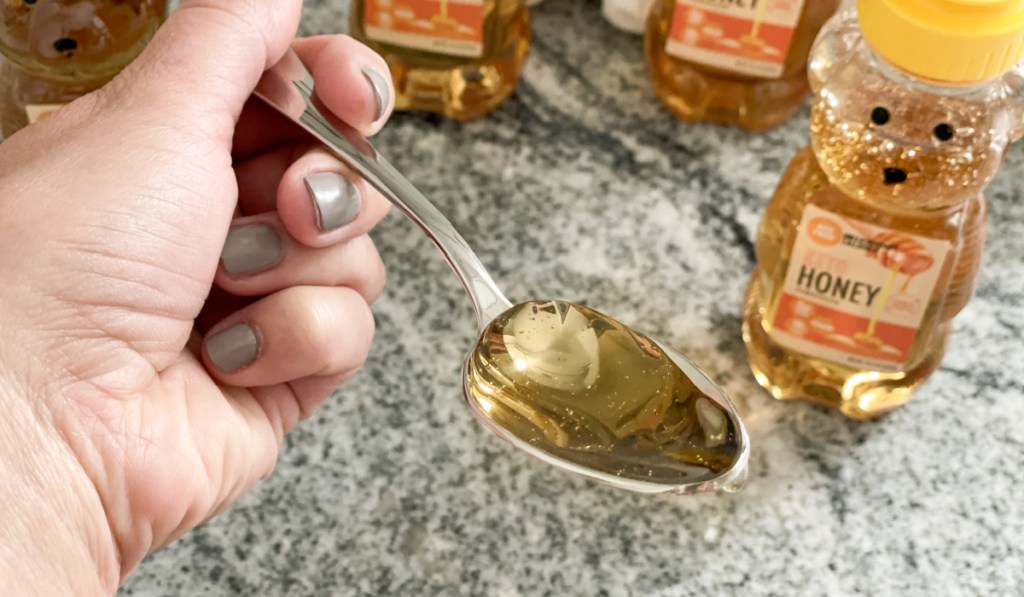 Just when I thought life couldn't get any sweeter, keto honey was announced. 🍯
I have to start by saying this keto honey I recently got my hands on is oh so good! It's a light honey color and has a pleasant, mild flavor that pairs beautifully with any and every food your heart desires with a little drizzle of honey. Add it to your tea or coffee, use it on keto pancakes or waffles, or add it to Greek yogurt. I may have even been eating it straight from the bottle… 😉
Also, how cute is that bear container?! Bee 🐝 sure to score yourself a bottle or two before it sells out! Use our exclusive coupon code HIP2KETO to save 10% off your order.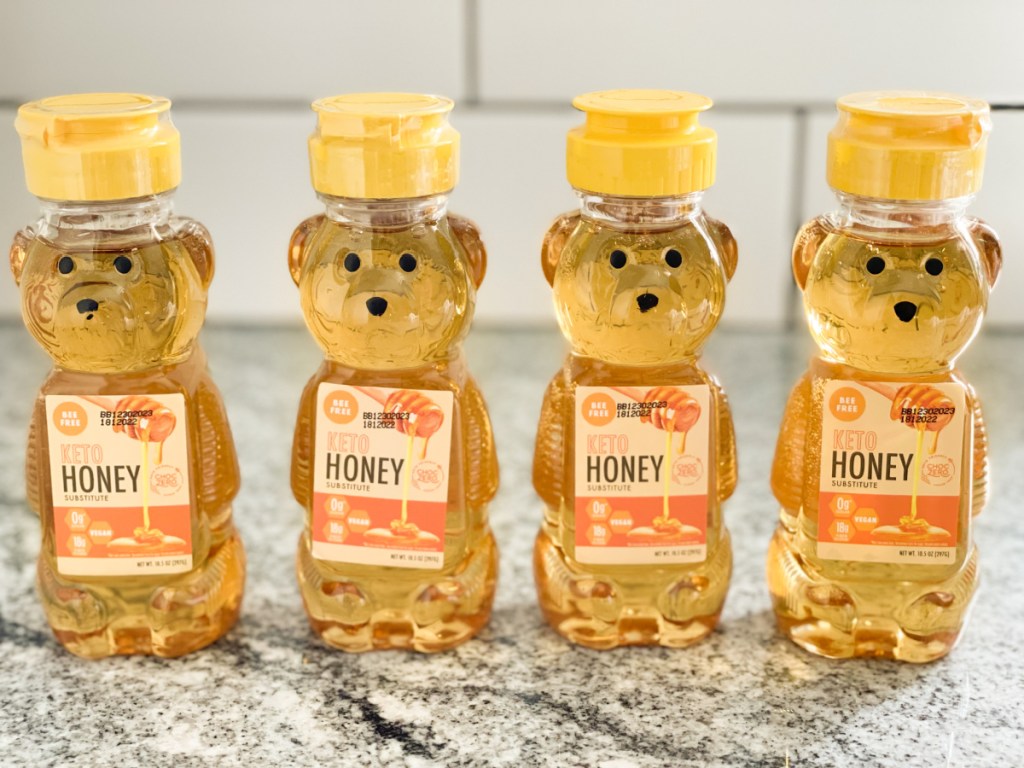 Is honey keto? 🤔
Unfortunately, honey is not keto. Natural honey is a caloric sweetener, which breaks down to 40% fructose, 30% glucose, and the remaining 30% is made up of water, pollen, and minerals. On the other hand, sugar is 50% fructose and 50% glucose.
Honey has 63 calories and 17.4 grams of carbs per tablespoon while sugar has 45 calories and 12 grams of carbs per teaspoon. Now compare that to ChocZero's Keto Honey which has 45 calories and only 1 gram of net carbs per tablespoon.
ChocZero's Keto Honey saves you so many carbs!
Even better, it's a vegan keto product too! So even if you aren't looking for the lower sugar content, many have been flocking to this release since it uses NO animal byproducts. 👏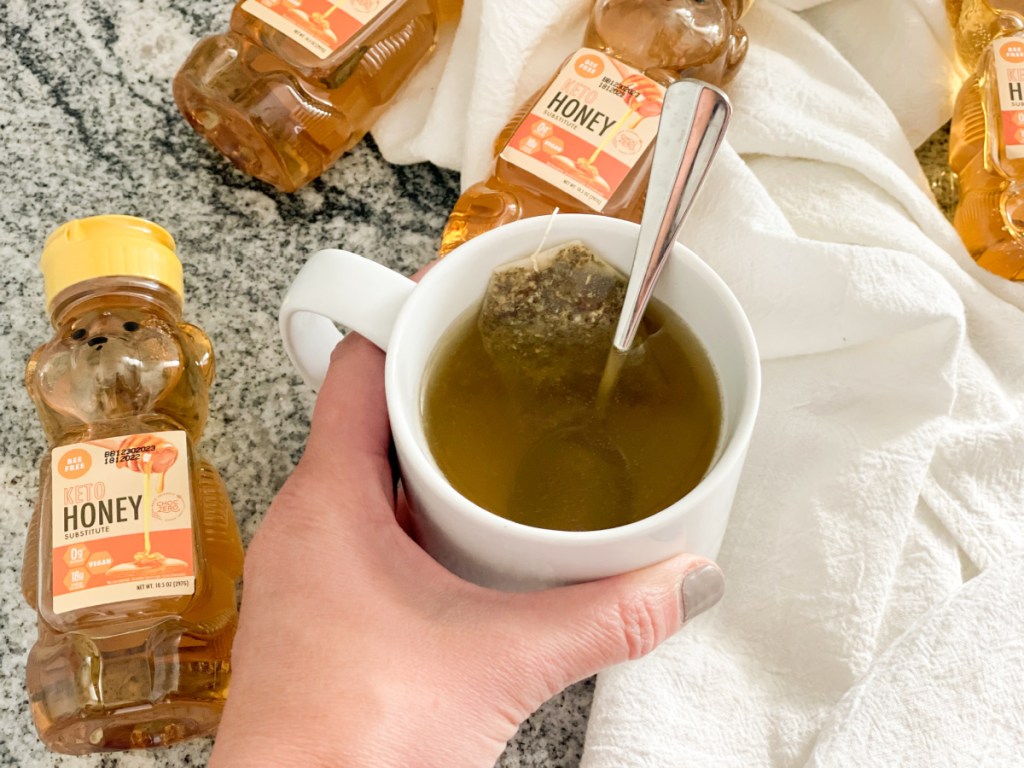 Check out this sweet deal on some of our current ChocZero favorites: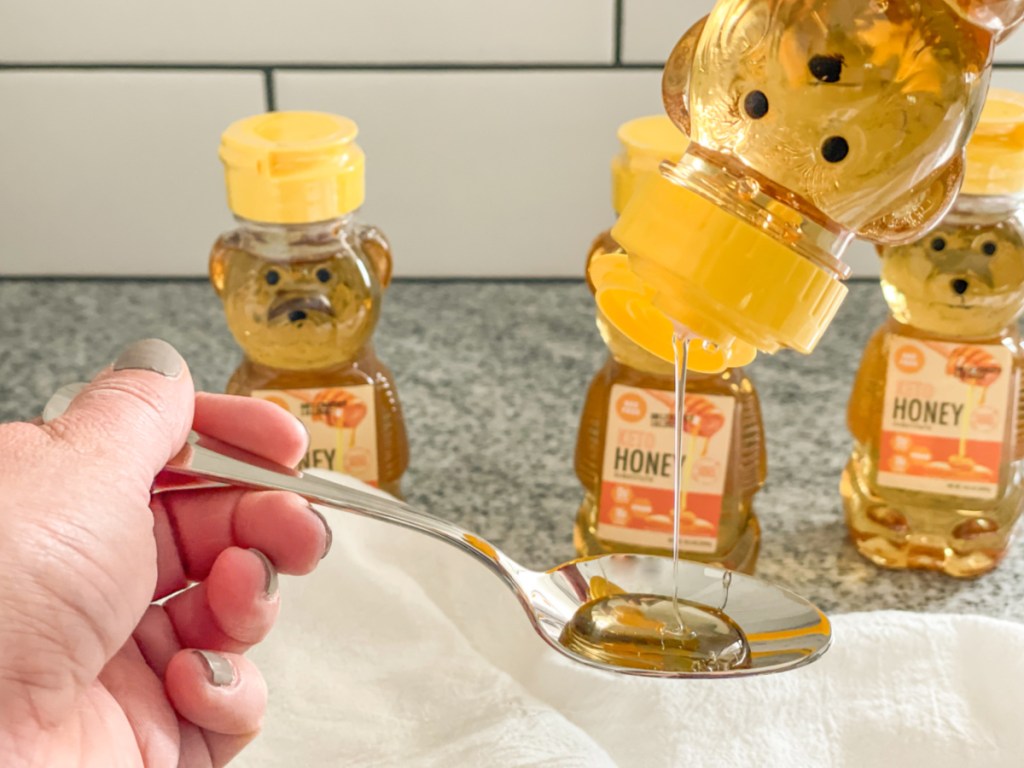 ChocZero Keto Honey Nutrition Information:
Serving Size: 1 Tablespoon | 45 Calories | 0g Fat | 19g Total Carbs | 18g Fiber | 0g Sugar | 0g Sugar Alcohols | 0g Protein | 1g Net Carbs
Ingredients: Non-GMO Resistant Dextrin, Water, Natural Honey Flavor, Beta Carotene, Monk Fruit Extract, Natural Caramel Color.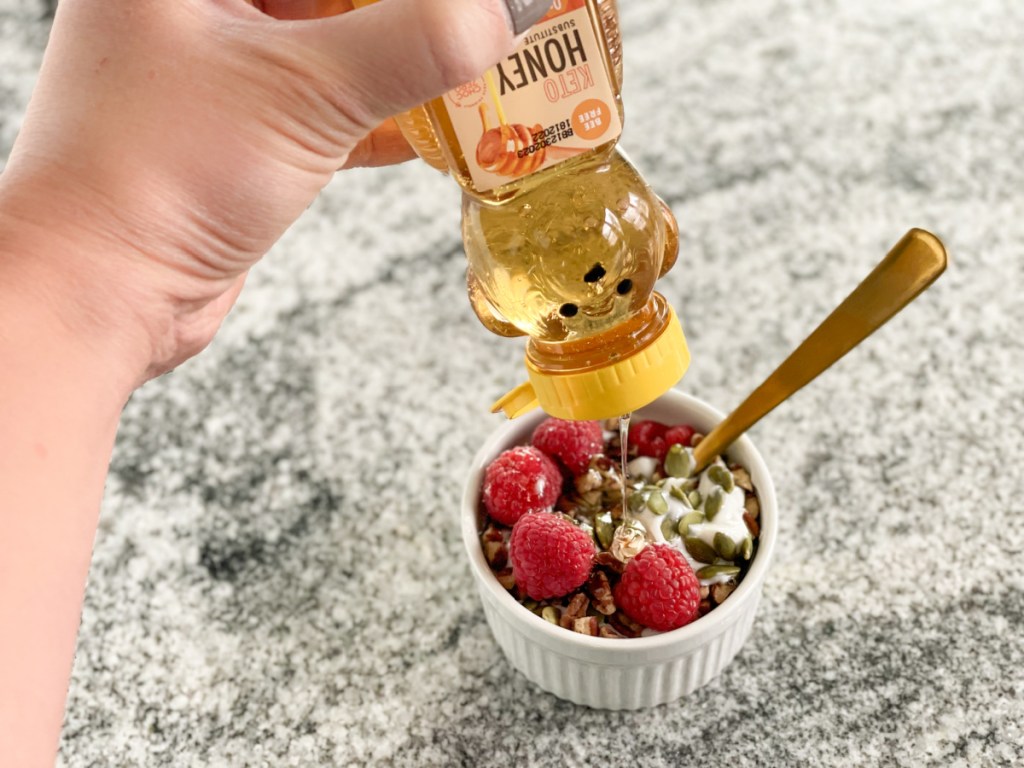 How can you use ChocZero Keto Honey?
The possibilities are endless and you can use it really however you typically sweeten your favorite foods! Here are just a handful of our favorites:
ChocZero makes the best keto treats!
It's no surprise that ChocZero's Keto Honey tastes so good. It has a mild honey taste and kind of reminds me of those honey sticks I used to get at the grocery store as a kid.
ChocZero uses monk fruit to sweeten the honey so no weird aftertaste and no worries about sugar alcohols.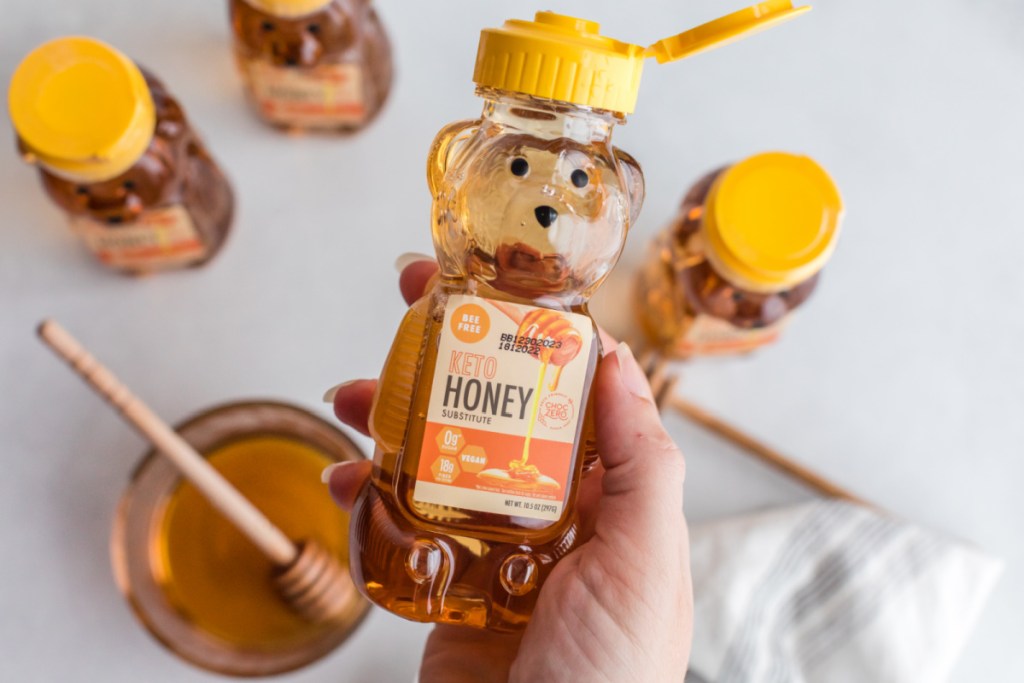 Here's what my Hip sidekick Jenna thinks of the ChocZero Keto Honey:
"I am so impressed with this honey! Who knew honey could be keto? ChocZero never stops impressing me! This tastes and has the consistency of honey. This even smells like honey, but without all the sugar! I have been putting it in my morning tea, and it is the perfect sugar replacement! Plus, it even comes in a little bear bottle – too cute!"
---
Check out our review of ChocZero's Keto Raspberry Jam!