We Tried These Microwave Pork Rinds from Amazon & They're Magical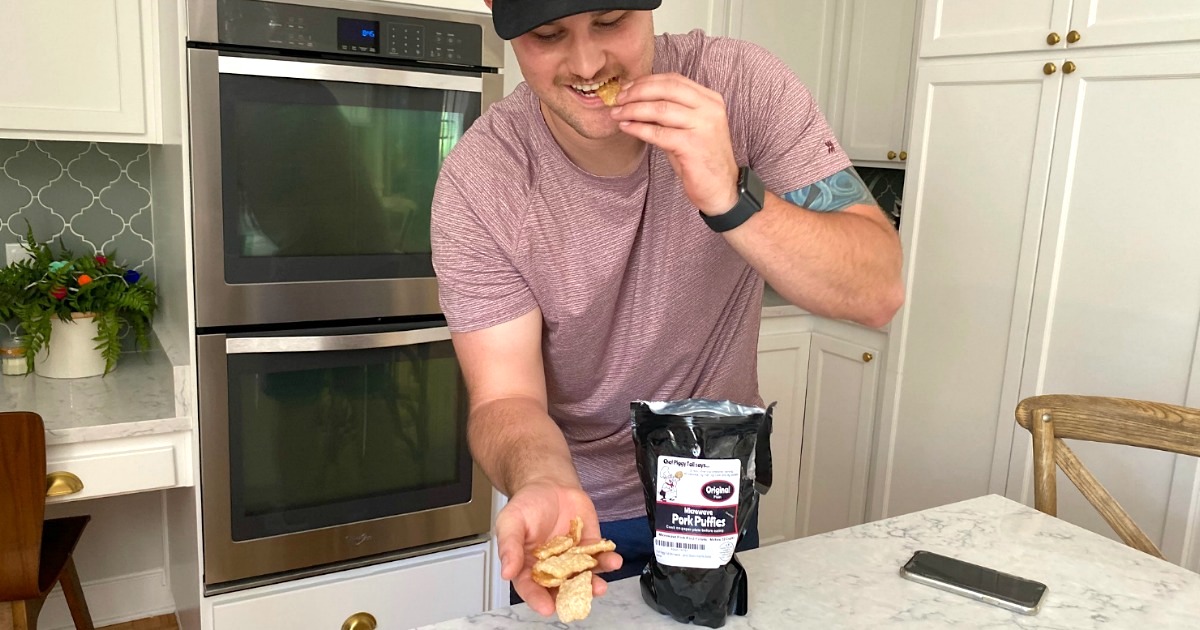 Microwaveable Pork Rinds? 😲
Missing the crispy crunch of your favorite snack foods since you've gone keto? Well, friends, today I'm sharing a product with ya that is not only keto-friendly, but it's also delicious and super easy to whip up.
Plus, you can grab it from Amazon, which if you're like me, you're already ordering from there every day anyway so go ahead and add it to your cart! 😁 And we've even got a deal for ya! Be sure to scroll to the bottom of this post to get the promo code.
---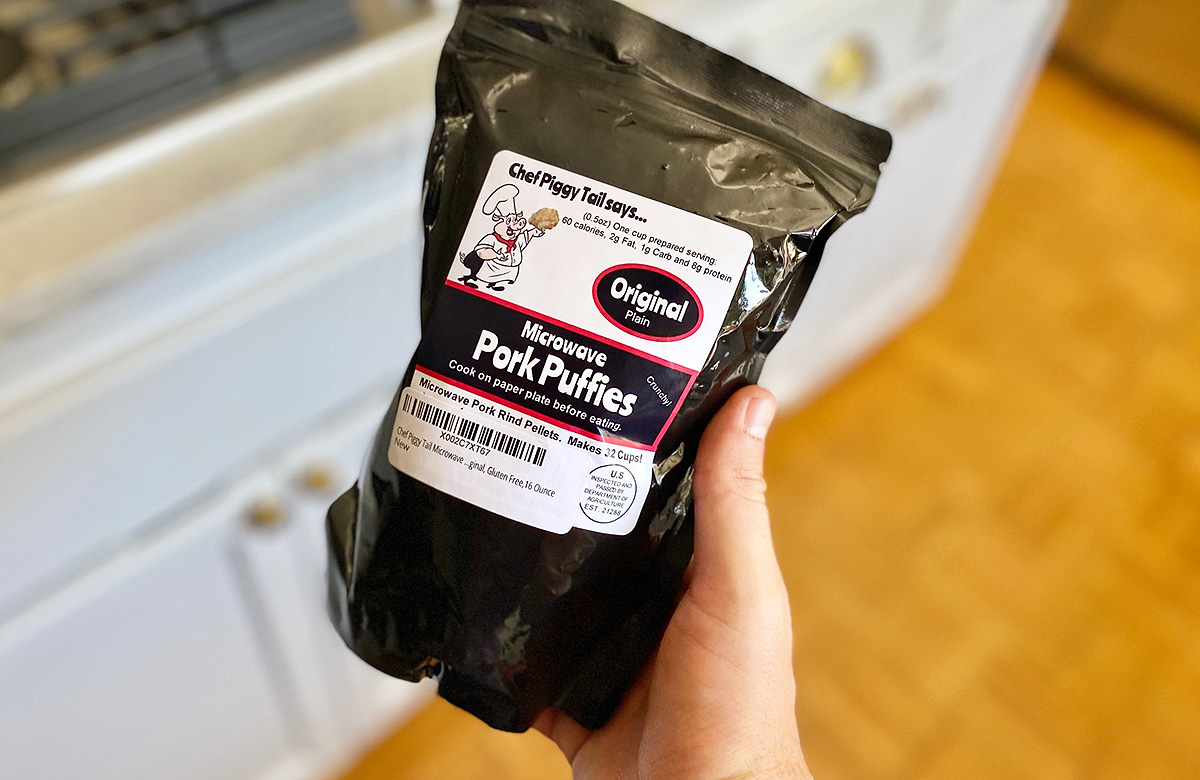 Recently, Collin, Stetson, and I tried out the Chef Piggy Tail Microwave Pork Puffies Pork Rinds. I was a little skeptical when the bag arrived. It was a black bag that contained small rectangular pieces that resembled little glass tiles. I kept thinking how in the world are these going to ever turn into pork rinds.
---
Let's get to cookin'…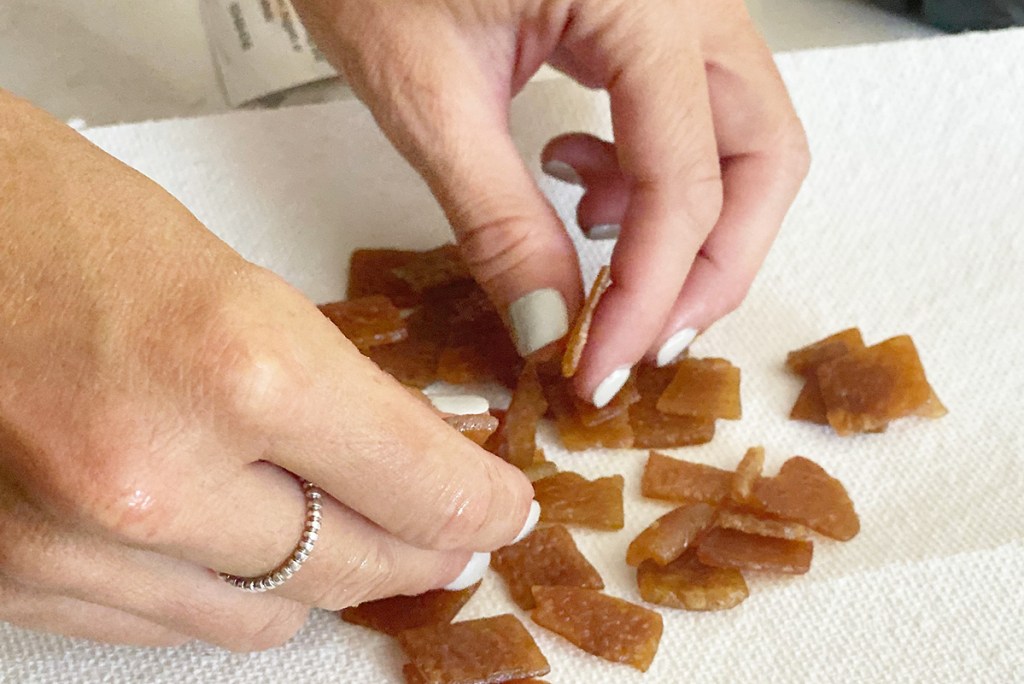 The instructions are easy enough, simply spread some of the pork rind pellets on a paper plate or on a paper towel and cook on high in the microwave for about 90 seconds. Woah, it really was that easy!
Keep in mind that microwave cooking times may vary depending on the wattage, so you may have to add an additional 10 seconds or so on to your cooking time if they don't quite puff up all the way.
If you're really wanting to be fancy, you can throw them in the oven, air fryer, or even the deep fryer. But ain't nobody got time for that, so the microwave was what I used for mine! 😂
Chef Piggy Tail Microwave Pork Puffies Pork Rinds (original flavor) Nutrition:
Serving Size: 1 cup | Calories: 60 | Fat: 2g | Total Carbs: 0g | Dietary Fiber 0g | Sugars 0g | Protein 9g
Ingredients in the original/plain flavor: Just pork & salt
---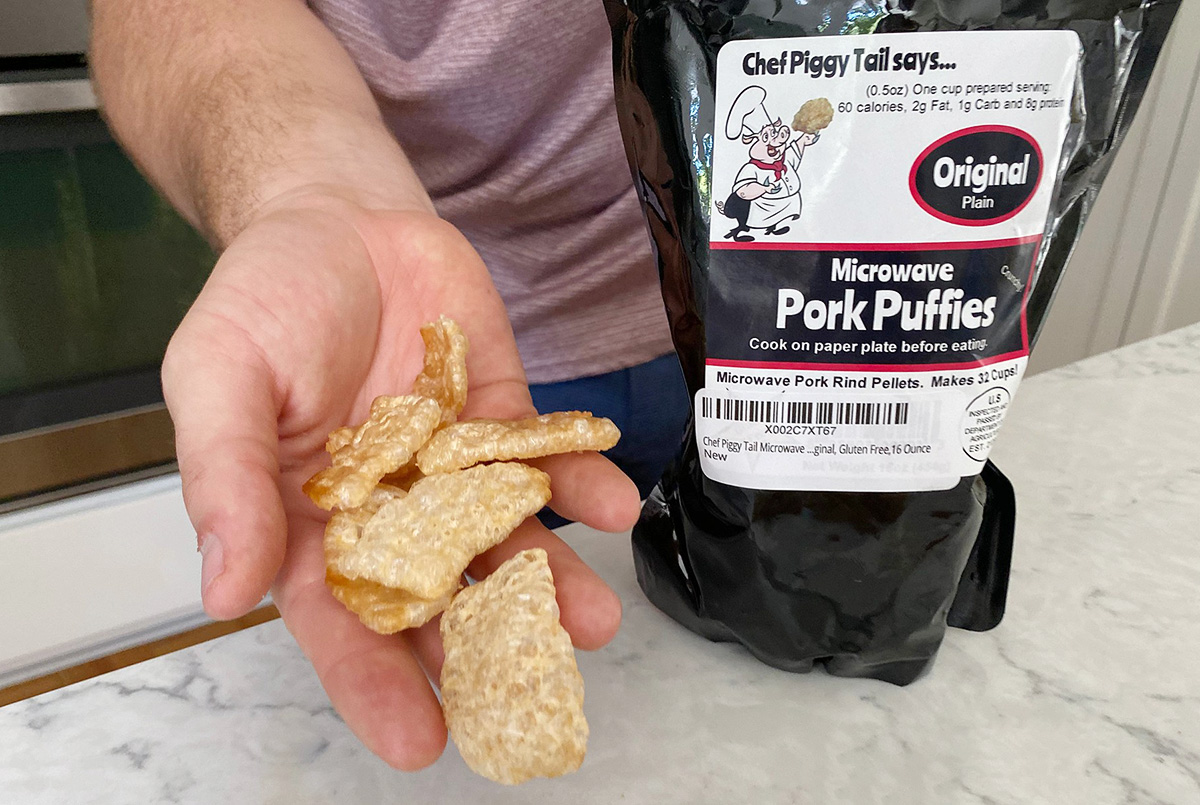 One of the things I loved most about these pork rinds is that there are no weird ingredients — just pork and salt in the original/plain variety that I tried. Plus, I usually buy a bag of pork rinds and they will go stale before I can finish them, so I really love that you can cook individual serving sizes at a time.
There are other flavors available including Chipotle, Cinnamon Sugar, Habanero, Jalapeno, Sassy Red Pepper, and Smokey BBQ. Unfortunately, they are not keto-friendly as the other varieties all contain sugar. But maybe Chef Piggy Tail will release an exclusive keto line in the future! 😋
---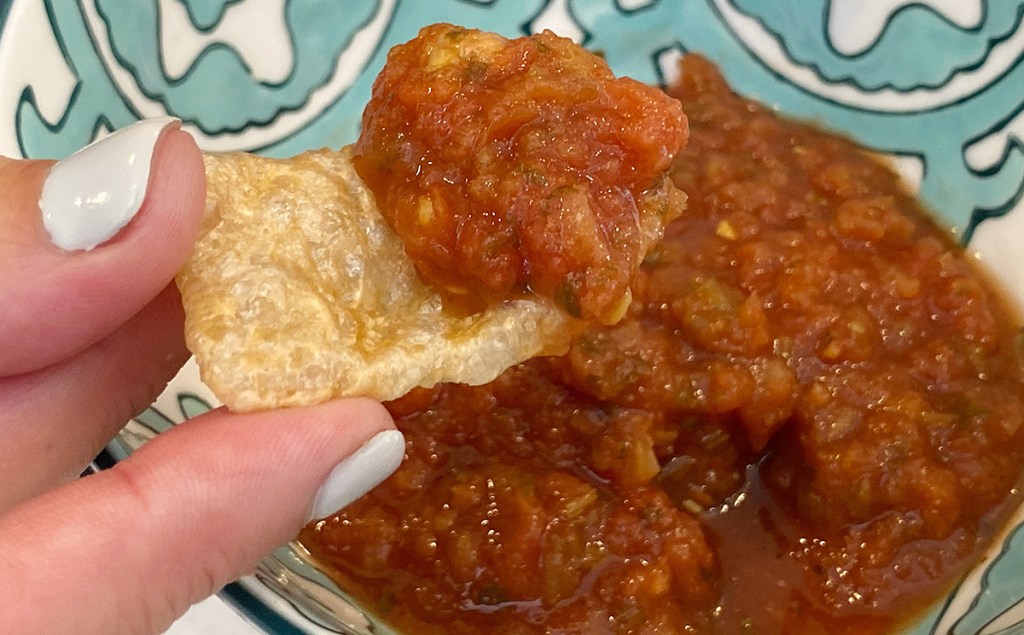 These Chef Piggy Tail Pork Rinds puffed right up and gave me that crunch that I love so much! I used mine to dip into some homemade guacamole and salsa, but you really can use them for anything… even to replace chips and have nachos! YUMMO!
---
"These pork rinds are the most magical things ever! I was shocked that you can make two gallons of pork rinds from just one bag! I loved how crunchy and fresh they are, plus the perfect dipper for keto queso and salsa. Next time I'm going to season them a bit and have as my popcorn replacement when I'm watching a movie with my hubby! Bye popcorn, hello microwavable pork rinds! 🙌" – Collin
---
"I've gotta admit, I was so confused when I opened the bag, and thought this was so NOT going to turn into pork rinds. Boy was I wrong! These were really tasty and something I would for sure eat again." – Stetson
---
Ready to give them a try? We've got a deal for you!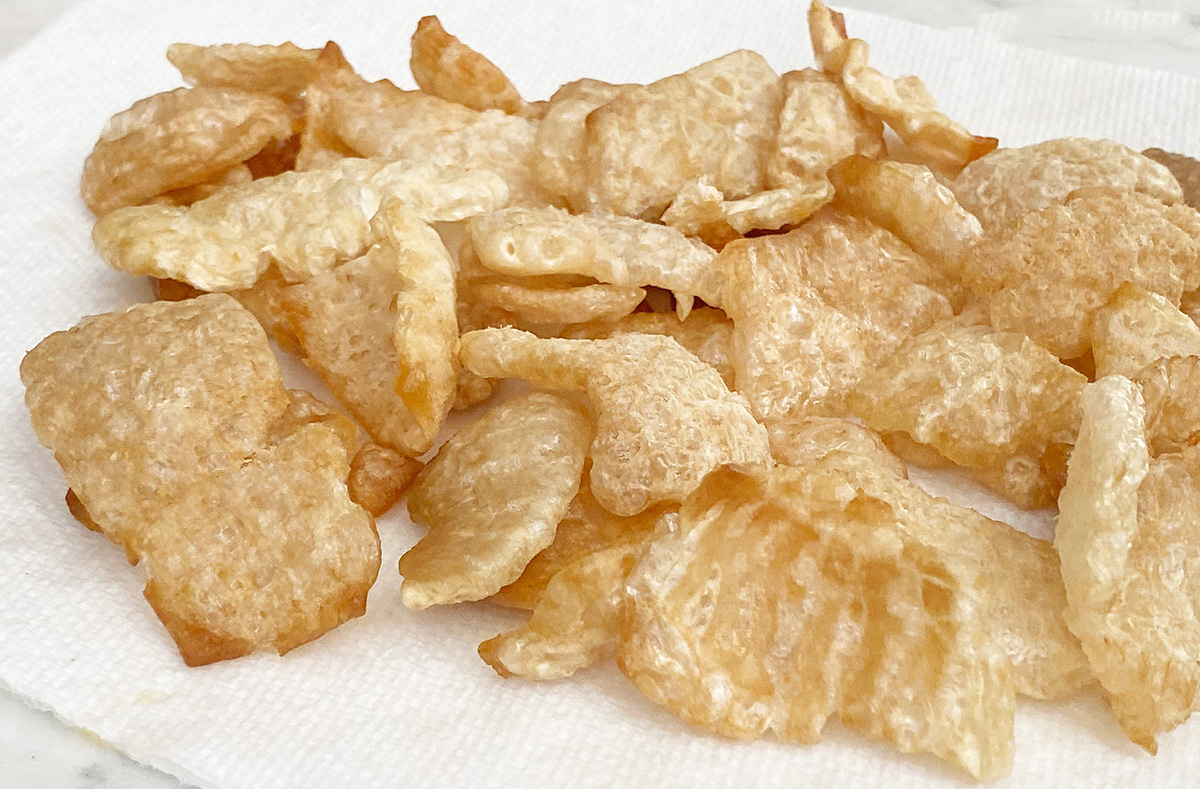 ---
Need a low carb dip for your pork rinds? Give one of these delicious recipes a try!
---