Join Our Book Club & Read The Obesity Code With Us (Chapter Breakdown + Reading Assignment)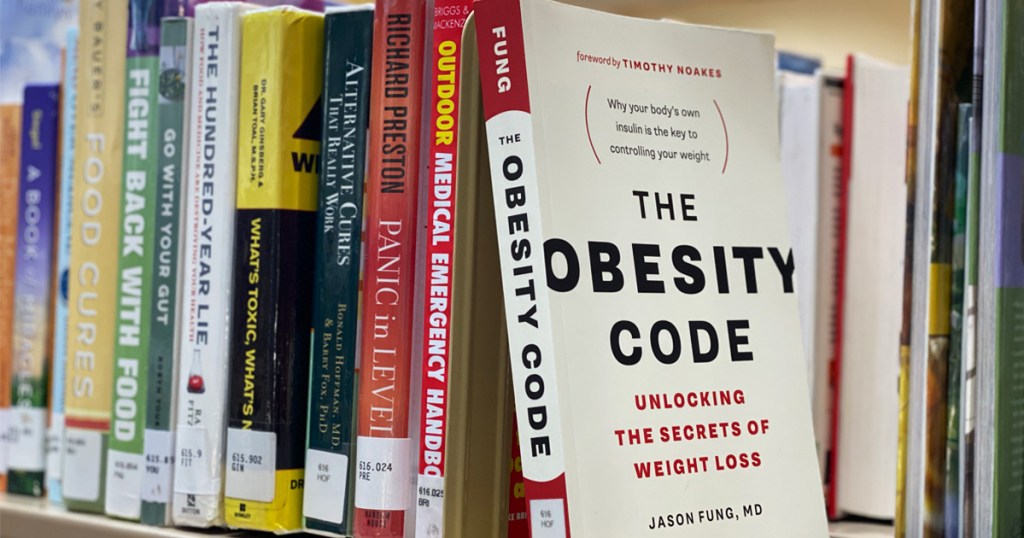 Welcome to the Keto Diet Book Club! 📚
We sure do love a good book and especially when it's all about keto and that's why we created the Hip2Keto Book Club! Each month we will be choosing a different book to read together related to the keto lifestyle.
We are taking a short break from our Keto Book Club while we work on some exciting new initiatives here at Hip2Keto, but feel free to still sign up for when our book club resumes!
---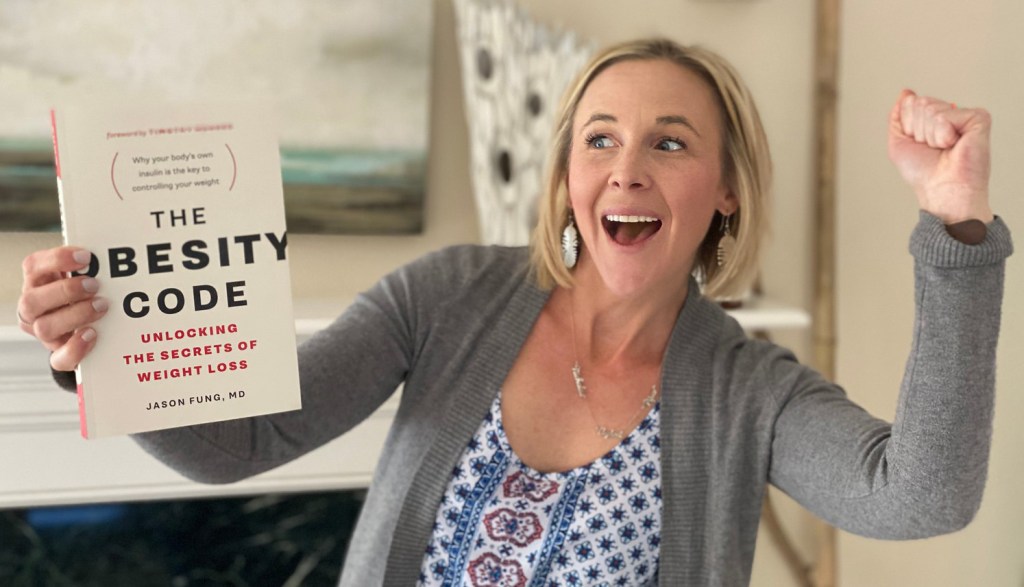 Drumroll! 🥁

For our very first book, we chose to discuss The Obesity Code by Dr. Jason Fung! You can grab the paperback book, the Kindle version, or the Audible version of the book to join in on the fun!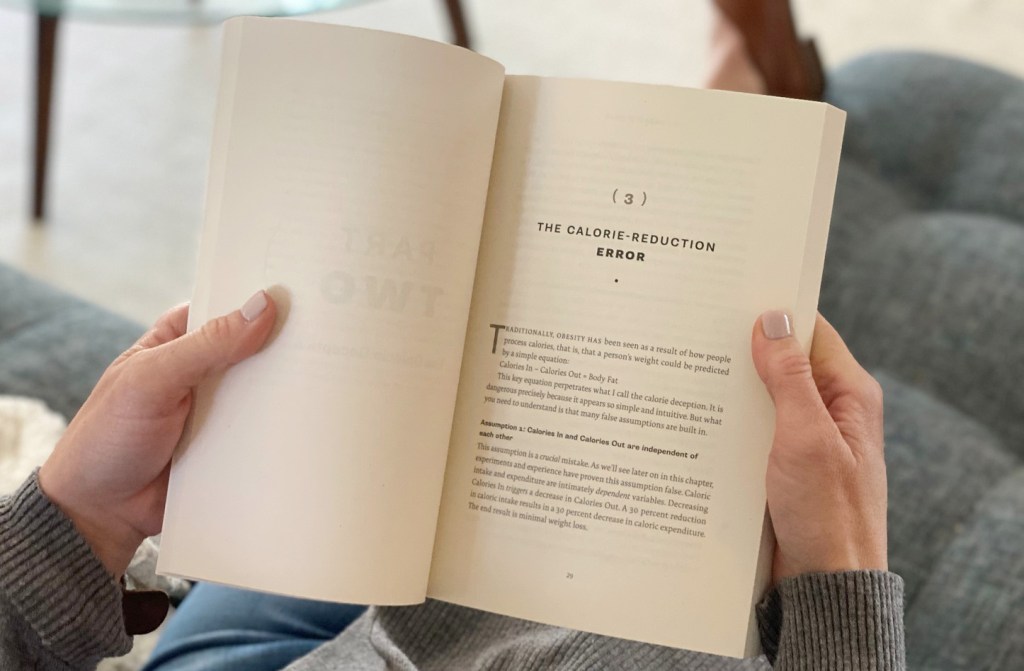 So what's this book all about?
The Obesity Code is about dispelling myths that we have been told for decades regarding weight gain, obesity, food, exercise, hormones, and more. Dr. Fung shares his ideas on proper nutrition, intermittent fasting, and why theories from the past are just simply not true.
This book really dives into a big discussion regarding insulin and how it plays an important role in how you lose and gain weight.
---
Here's how we broke it down…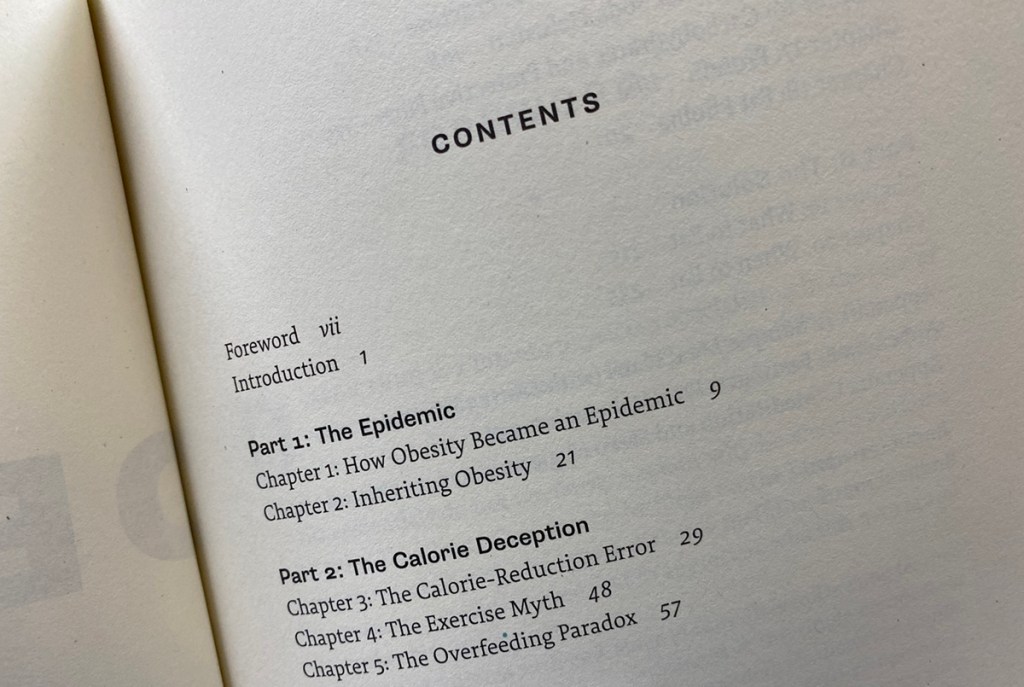 The Obesity Code clocks in at just over 300 pages, so we broke it down into four easy to read sections for the weekly book club assignments. After you've read each weekly assignment feel free to click on the links below to see our recap!
Part 1: The Epidemic – Chapters: 1, 2
Part 2: The Calorie Deception – Chapters: 3, 4, 5
---
Part 3: A New Model of Obesity – Chapters: 6, 7, 8, 9, 10
Part 4: The Social Phenomenon of Obesity – Chapters: 11, 12, 13
---
Part 5: What's Wrong with our Diet? – Chapters: 14, 15, 16, 17, 18
---
Part 6: The Solution – Chapters: 19, 20
---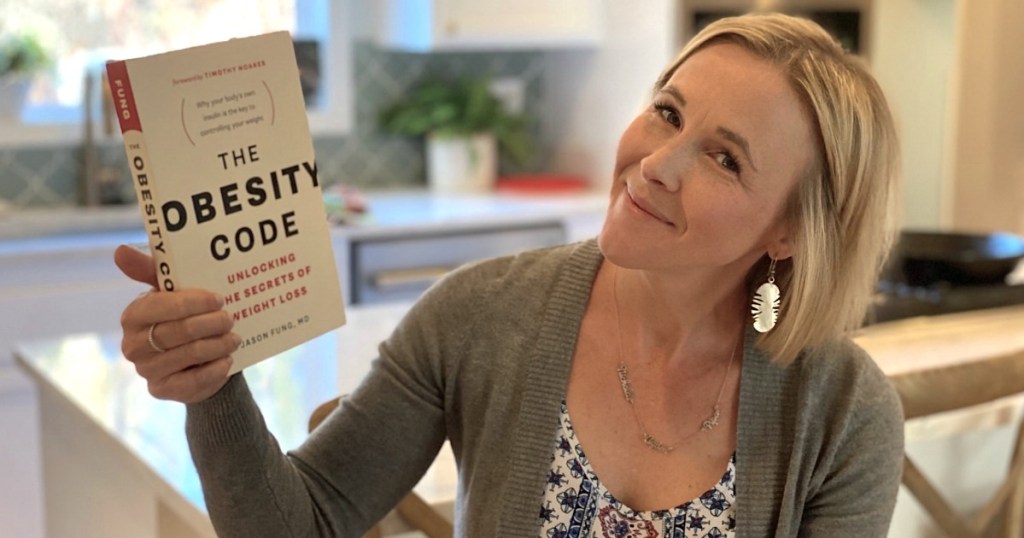 So why did we pick this book?
Collin read this book and literally could not put it down –
This is such a game-changing and eye-opening book! When I purchased this book, I honestly was worried that it would be over my head and possibly boring… how wrong was I. This book is so well written and very easy to understand. I literally could not stop reading, and walked away with so much knowledge regarding how insulin truly affects our bodies, and that what we've been taught through the years regarding nutrition is completely wrong.
I love that the many examples Dr. Jason Fung discusses throughout the book are things I've personally experienced and can relate to. Because of this book, I feel motivated and inspired to live my best life! 👊
In fact, this book not only inspired me but my dad, too! He was recently visiting and we got on the subject of this book – hey, it's hard not to talk about (hence why it's the first book in our book club!). He started reading the book and was so enthralled with it that all of a sudden I noticed he was going to town with a highlighter, and apparently started his own personal book club. 😉 During his visit, he basically read the entire book while highlighting all the important nuggets of info (there are lots). He took the highlighted book home with him, and ordered me a new one from Amazon! 🙌 Thanks, dad!
I'm going to leave you with a quote I loved from this book. – Collin
"Instead, we believe that the fault lies in ourselves. We feel we have failed. Some silently criticize us for not adhering to the diet. Others silently think we have no willpower and offer us meaningless platitudes. Sound familiar? The failing isn't ours. The portion-control caloric-reduction diet is virtually guaranteed to fail. Eating less does not result in lasting weight loss." – Dr. Jason Fung
---
On your mark, get set, go!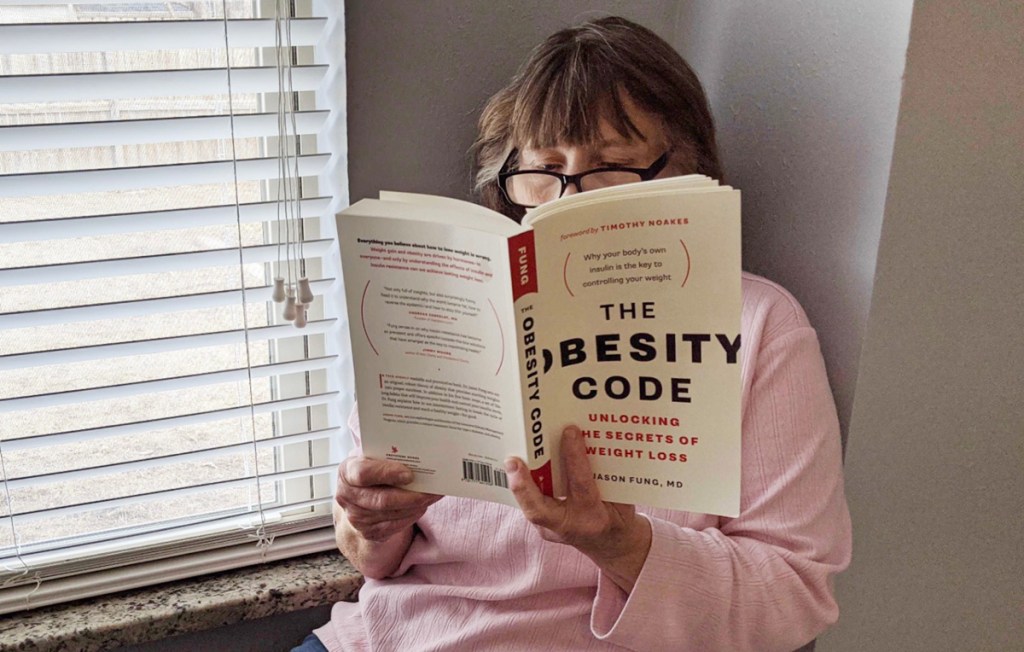 Grab your copy of The Obesity Code and start your first assignment. Be sure to read chapters 1-5, a.k.a. the first 66 pages. This book is filled with so much good information. I bet you won't be able to stop reading once you pick it up!
---
Start the conversation!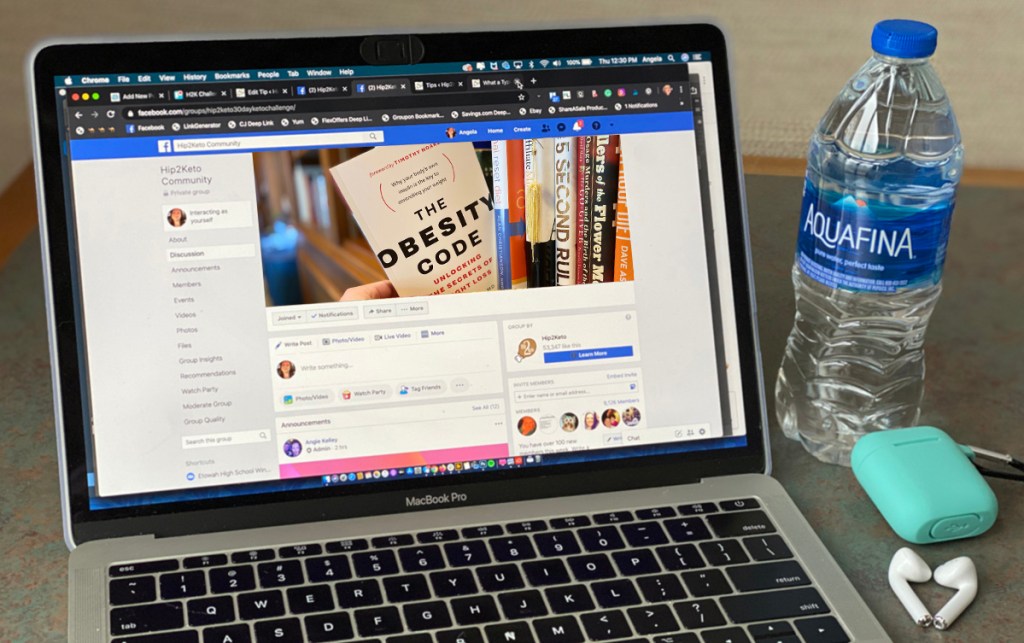 Feel free to post your thoughts in the comment section of this post for the week one assignment, or in our exclusive Hip2Keto Facebook Group where some members have already read this amazing book!

Let us know your biggest takeaways from each week's chapters and chat with other Hip2Keto readers to compare notes. We know you're going to love this book as much as we do, and hopefully learn a thing or two while you're reading it!
---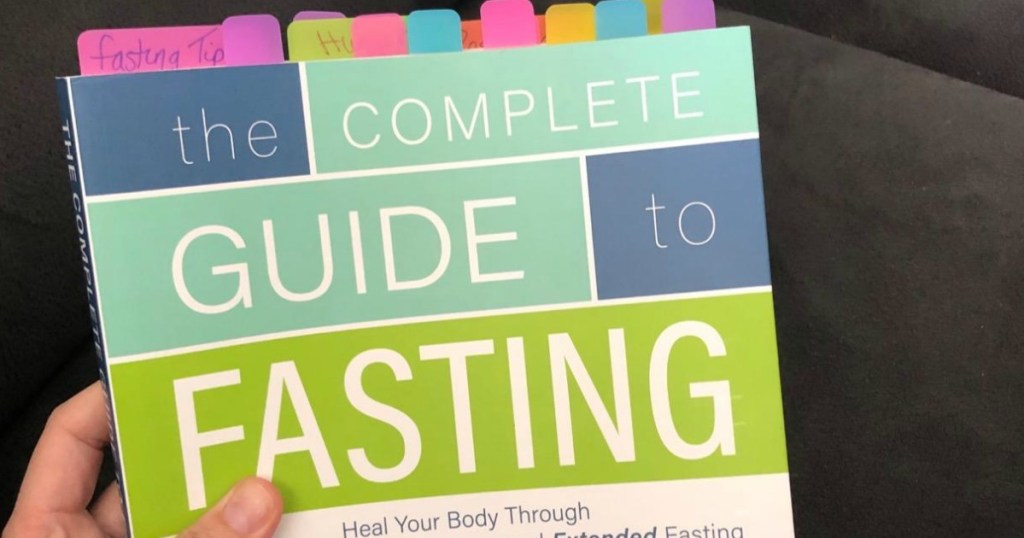 Looking for more books by Dr. Jason Fung? Check out The Complete Guide to Fasting!