Make This Yummy DIY Keto Christmas Advent Calendar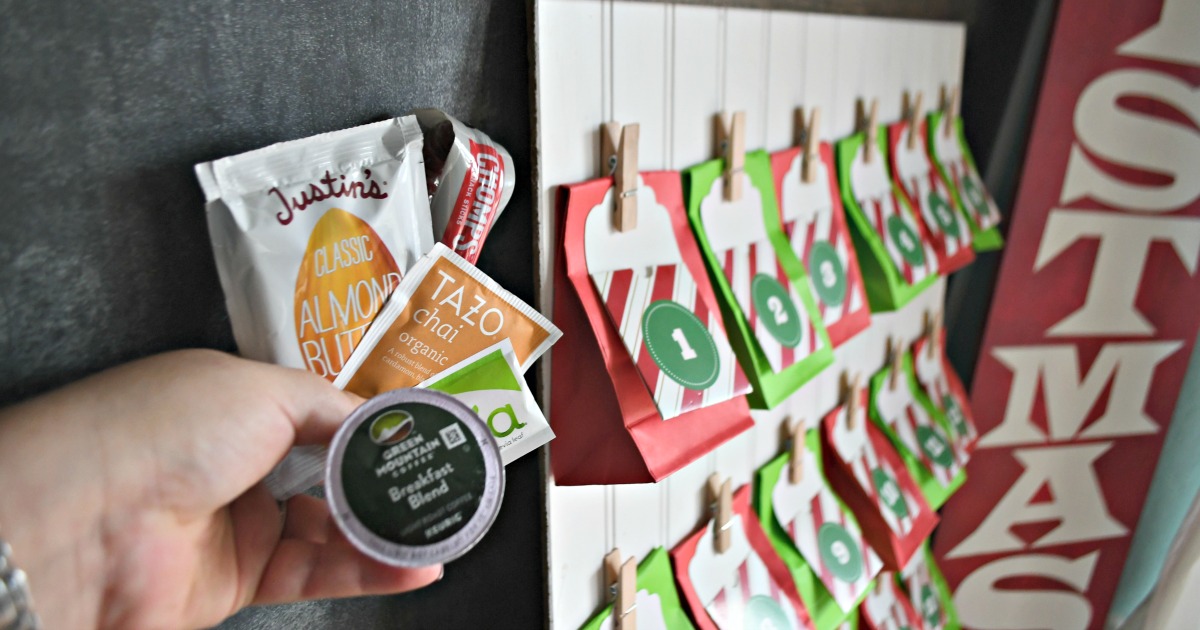 Wish there was a keto advent calendar available?
Make your own delicious DIY keto advent calendar for Christmas! Just because you're cutting carbs and sugar doesn't mean you have to miss out on this fun Christmas tradition.
Today I'm sharing some helpful hints on how to make the actual calendar, along with keto-friendly items to place inside! During the month of December, grab a keto treat each day as a unique countdown to Christmas!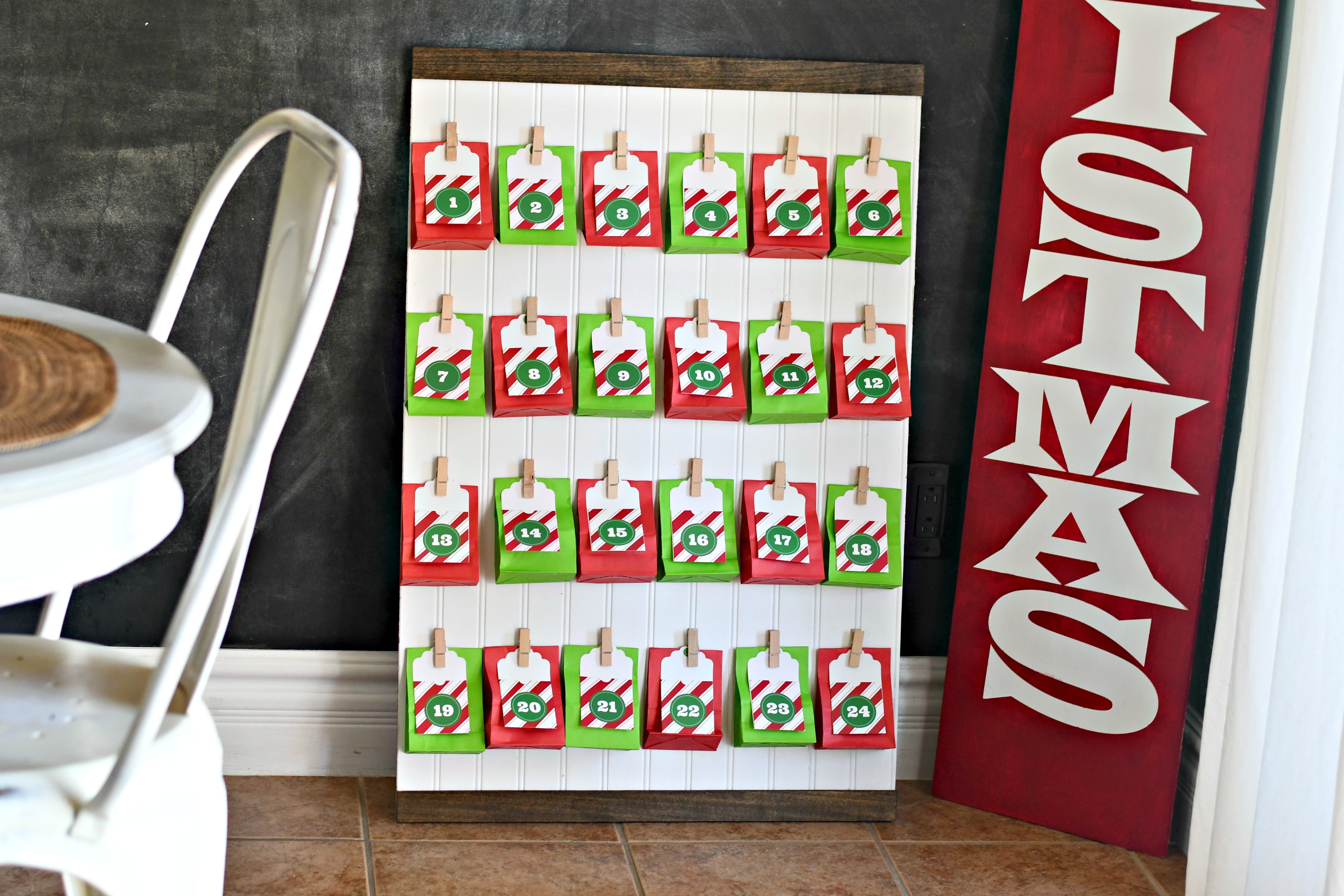 Easy DIY calendar!
First, make an advent calendar with these instructions. I recently made mine using 24 paper treat bags and clothespins from the craft store. I glued the clothespins to a piece of scrap wood (it was super EASY to make).
---

Fill your calendar with lots of KETO goodies!
This is the FUN part! Raid the pantry for any keto related snacks, gifts, sugar-free candy and chocolate, beef jerky, and nuts – the options are plenty!
I went to my local grocery store, health food store, Costco, and Trader Joe's to find some nice low carb items to fill my calendar. Look for smaller packages of individually wrapped snacks or re-package them into smaller baggies yourself. You can also use refrigerated items like cheese and refrigerated meats, but remember to refrigerate that bag until the day (and, preferably, hour) you're ready to open it!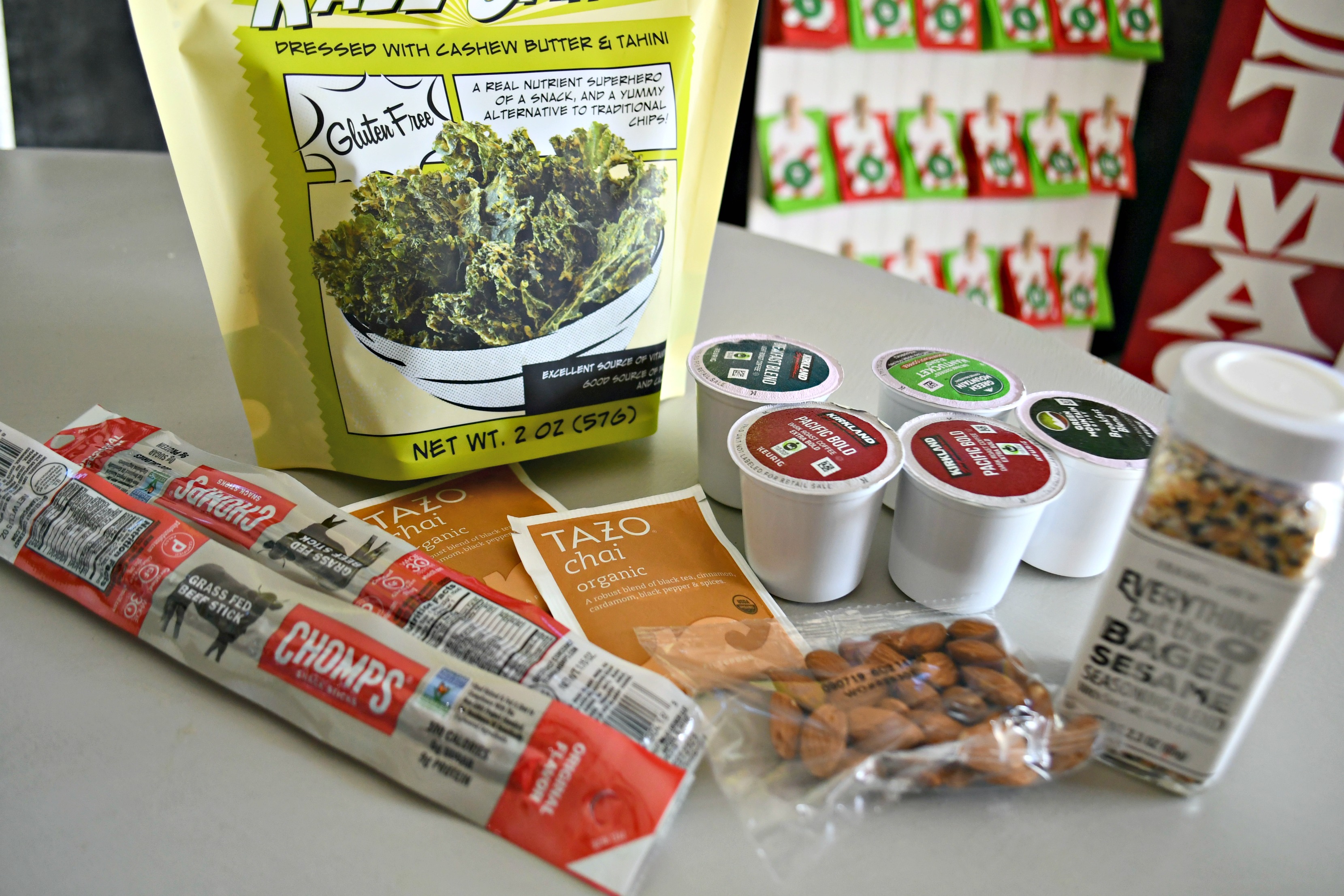 Here are some fun and creative ideas for filling your keto advent calendar: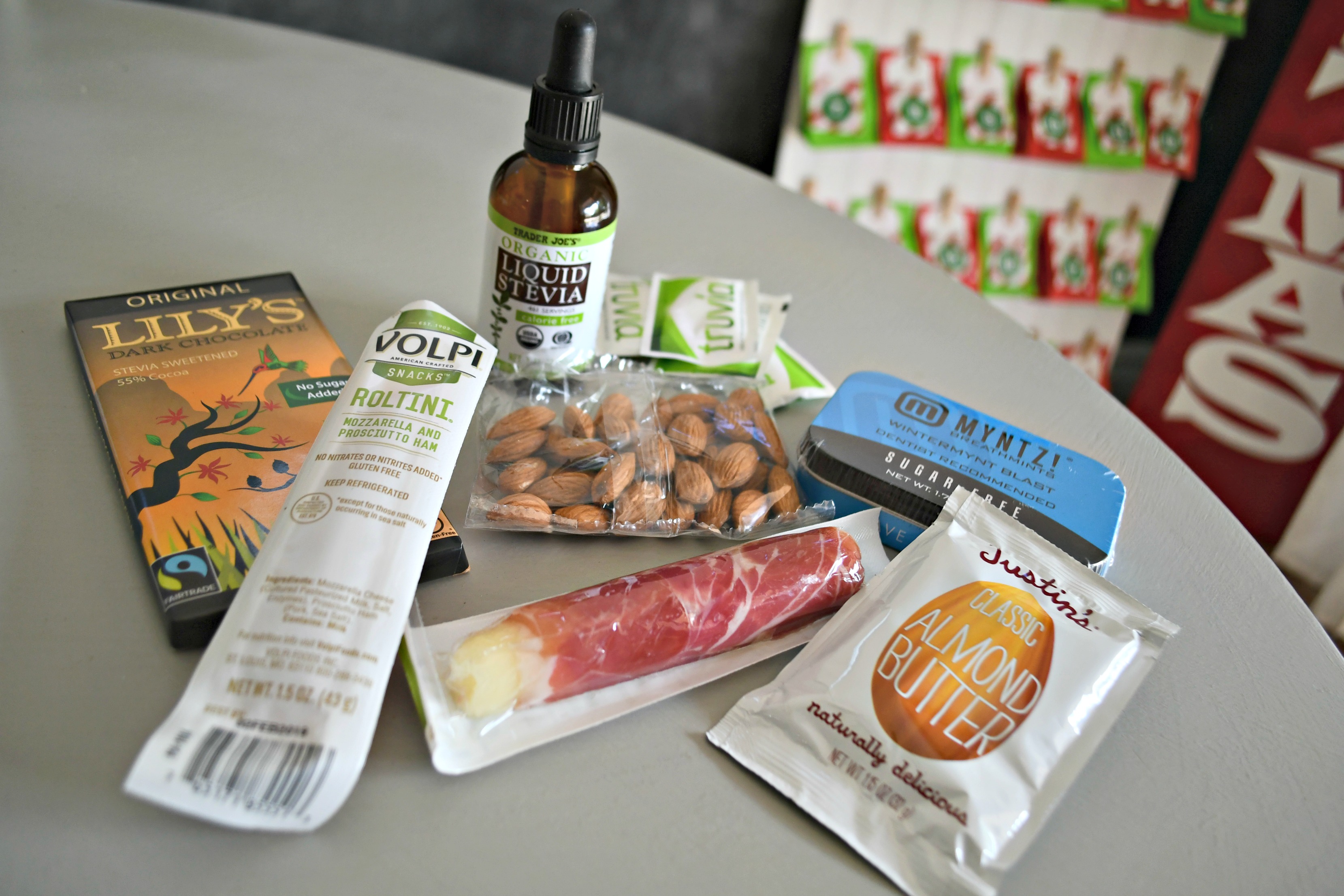 almond butter packets like Justin's
meat and cheese snacks like Volpi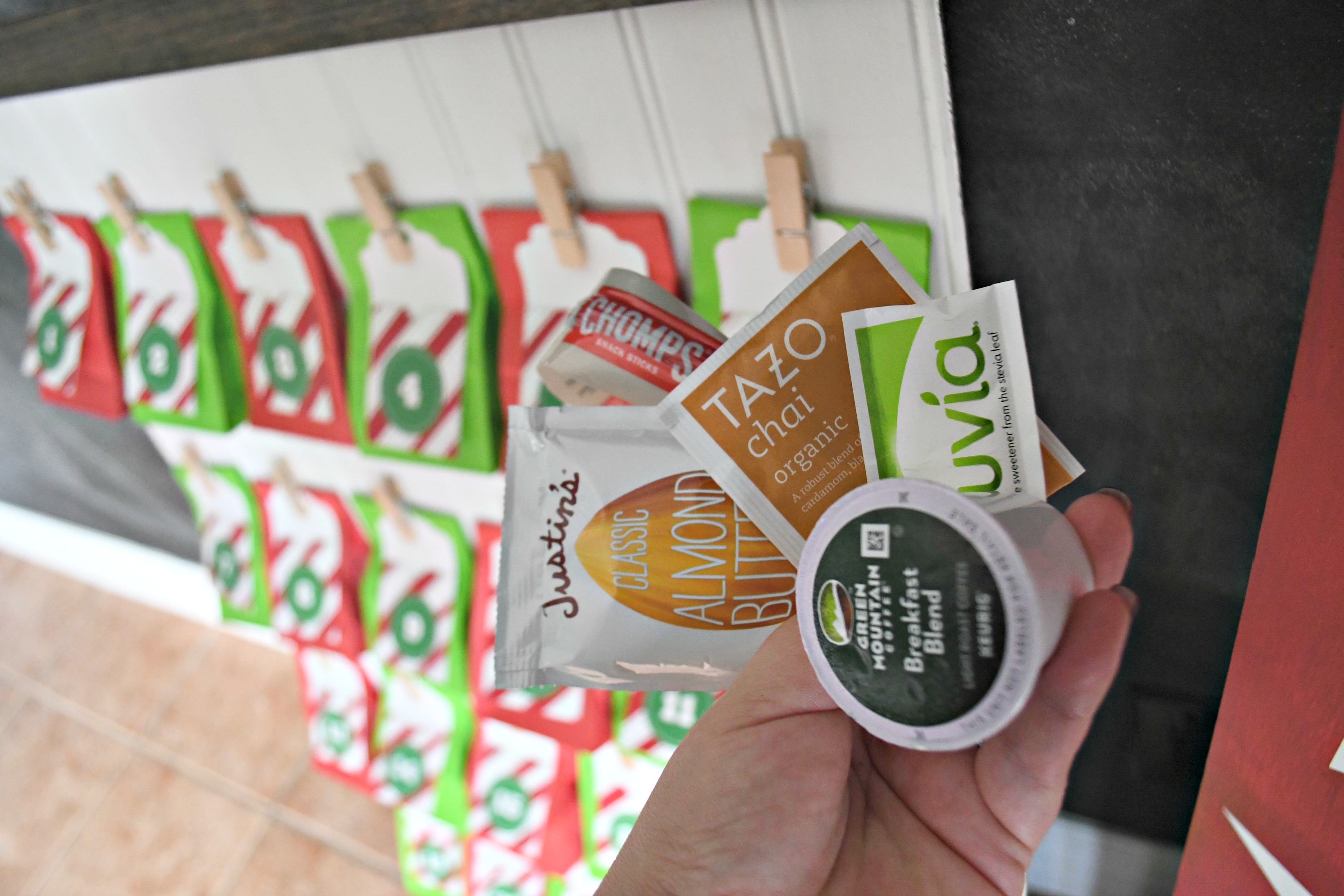 So easy and fun!
This keto advent calendar was a fun project to put together, and it will make Christmas even more exciting! Be sure to check out this Keto Stocking Stuffer post for even more ideas on items to put in your keto calendar.
I think this would make such a fun and thoughtful gift for someone who has just started eat keto!
Enjoy! ?
---