What's the Difference Between Bacon Ends and Pieces vs. Regular Bacon?
We're breaking up with bacon strips and going after the ends and pieces instead!
Bacon… what? 🥓
If you're confused by the title of this post, you're not alone. In fact, a lot of people have never heard of or cooked with bacon ends and pieces!
To be fair though, it can sometimes be difficult to find bacon ends and pieces at the grocery store. And not all grocery stores even carry this form of bacon. If your local grocery store does have it, you should be able to find it wherever bacon is stored (and likely refrigerated) and it's usually on the bottom shelf.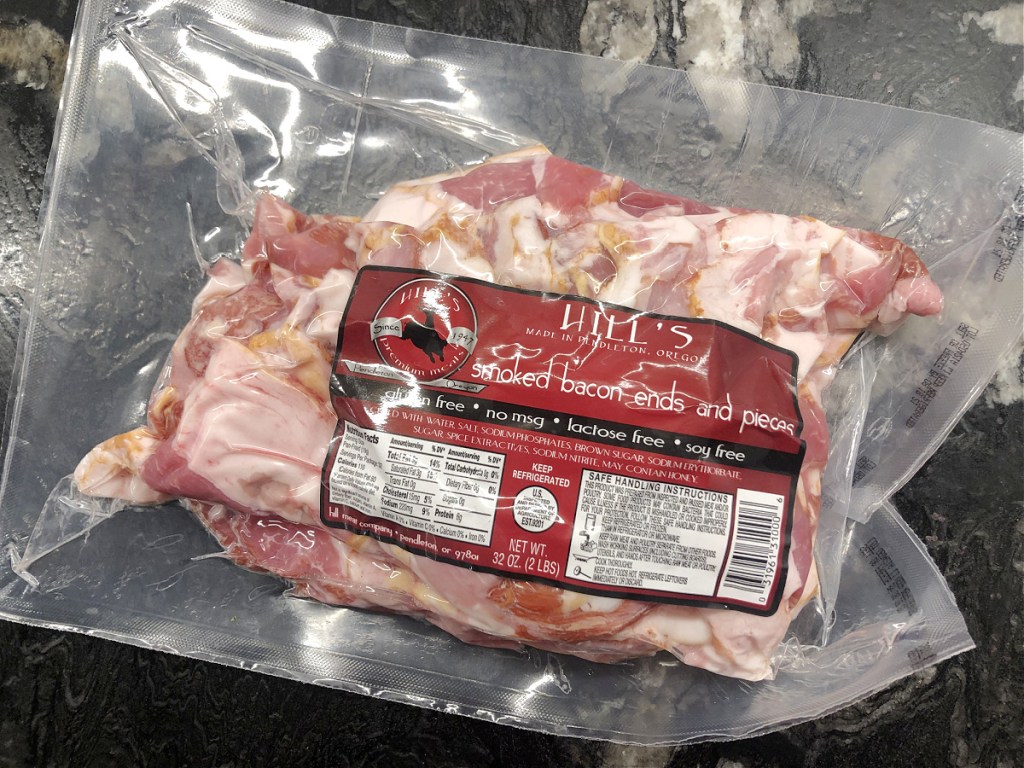 So what exactly are bacon ends and pieces?
A good way to think of bacon ends and pieces is as if they are the bacon leftovers; the ugly pieces that didn't quite slice right, and so they didn't make the cut to get into the regular bacon package. There's nothing wrong with them, they just don't look as pretty as a full slice of bacon.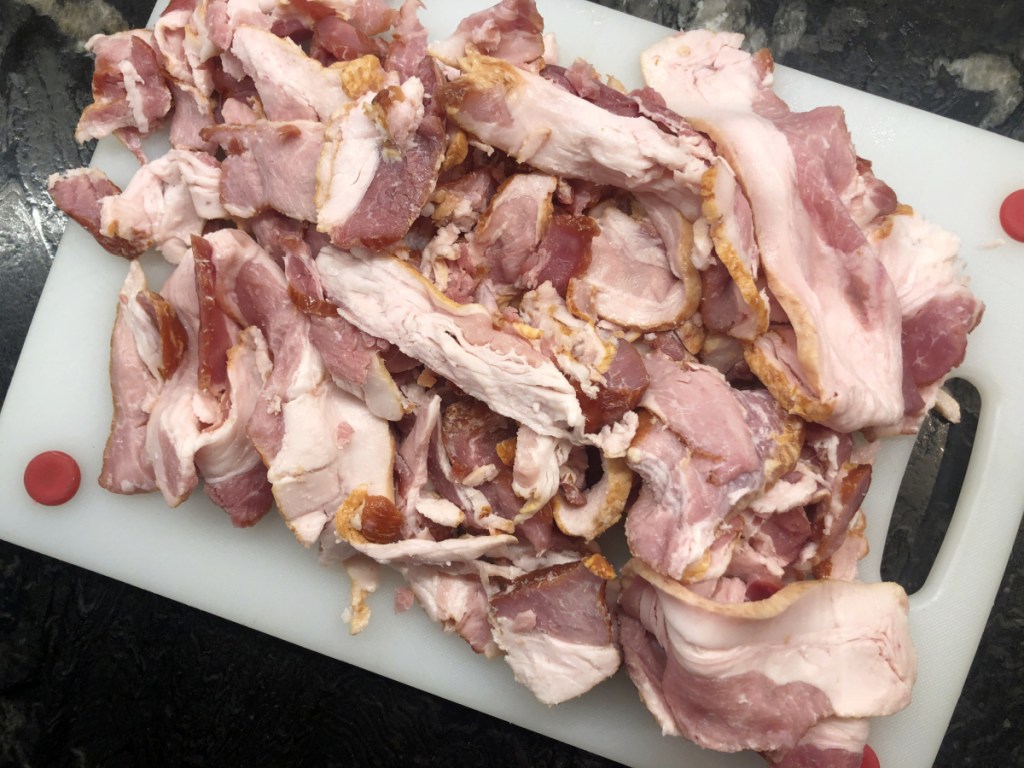 There are huge savings to be had when buying bacon ends and pieces!
Bacon ends and pieces tend to be much more affordable than regular bacon. At my grocery store, I can usually get two pounds of bacon ends and pieces for $7 to $8, while one pound of regular thick-cut bacon will cost me $8 to $9. That's twice as much bacon for about the same price! Prices will of course vary depending on your grocery store.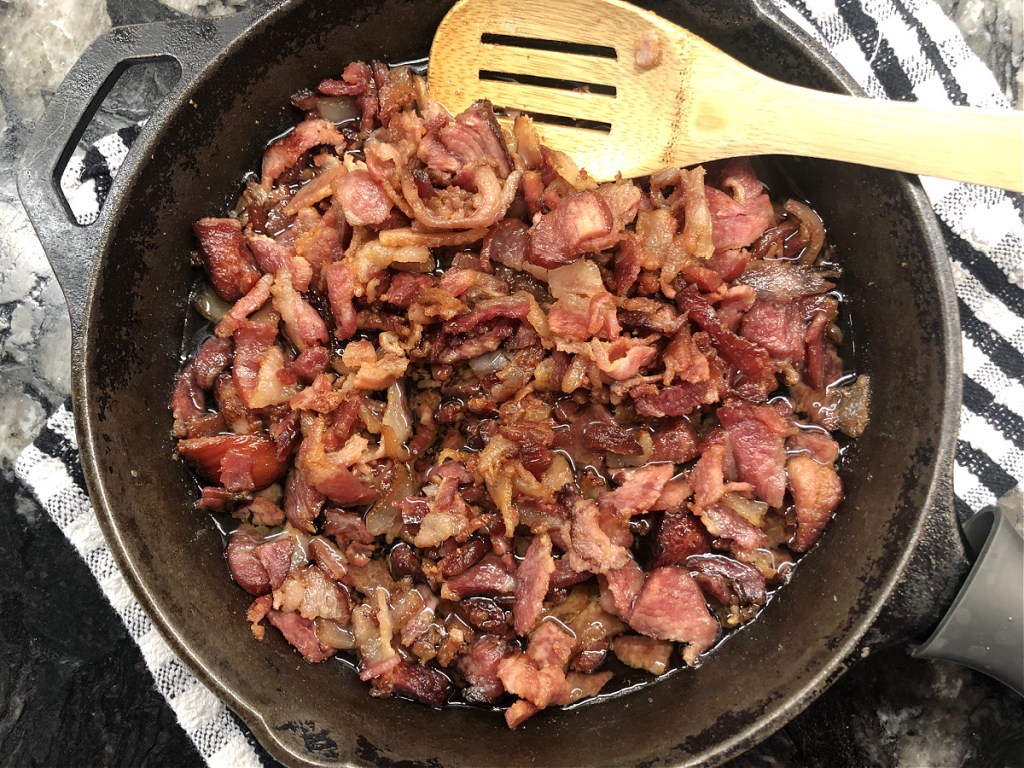 How do you use the bacon ends and pieces?
You can use them almost exactly as you would regular bacon. They're completely interchangeable for the most part, the only downside being if you need whole slices of bacon for a recipe, like to make these Keto Bacon Wrapped Onion Rings.
The ends and pieces are perfect for making bacon bits that you can use in our Keto Broccoli Bacon Salad, Keto Cheddar Bacon Ranch Stuffed Burgers, or this Keto Chicken Jalapeño Popper Soup.
When I cook bacon ends and pieces, I usually do a rough chop once through, just to make sure all the pieces are somewhat uniform for even cooking time.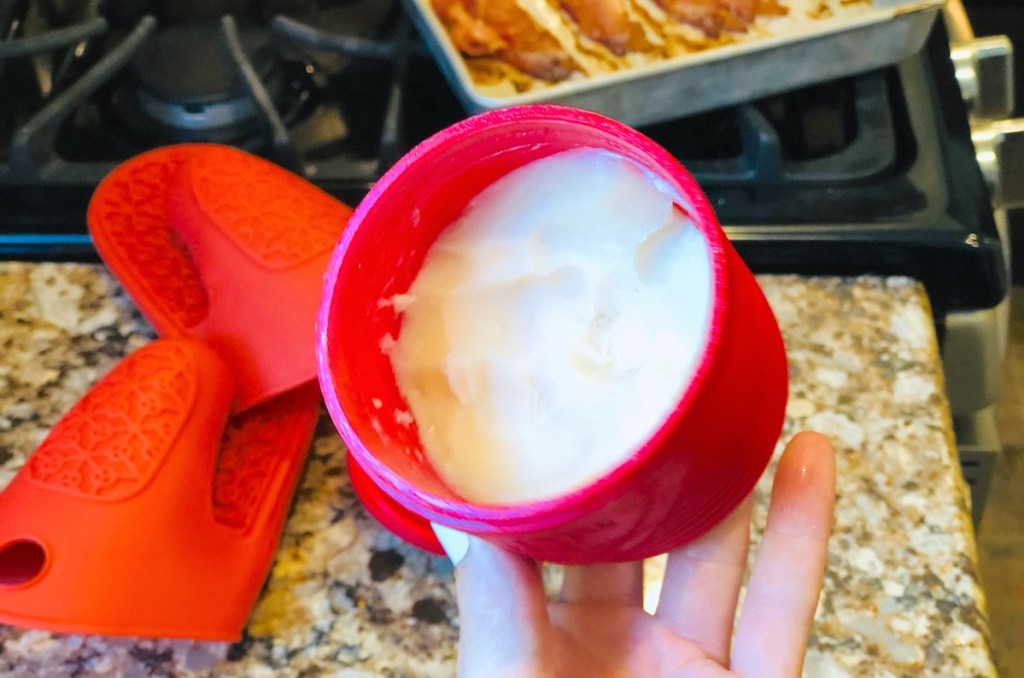 How to cook bacon ends and pieces:
I brown them in a skillet over medium heat, just like regular bacon. It takes about 10 to 15 minutes to cook the ends and pieces, stirring occasionally. Then I place on paper towels after cooking to drain any excess grease. You will notice that they do have a lot more fat than regular bacon, which is great for keto!
And make sure you save all that bacon grease as you can use it just like butter or olive oil. Check out our review of this awesome bacon bin for storing bacon grease!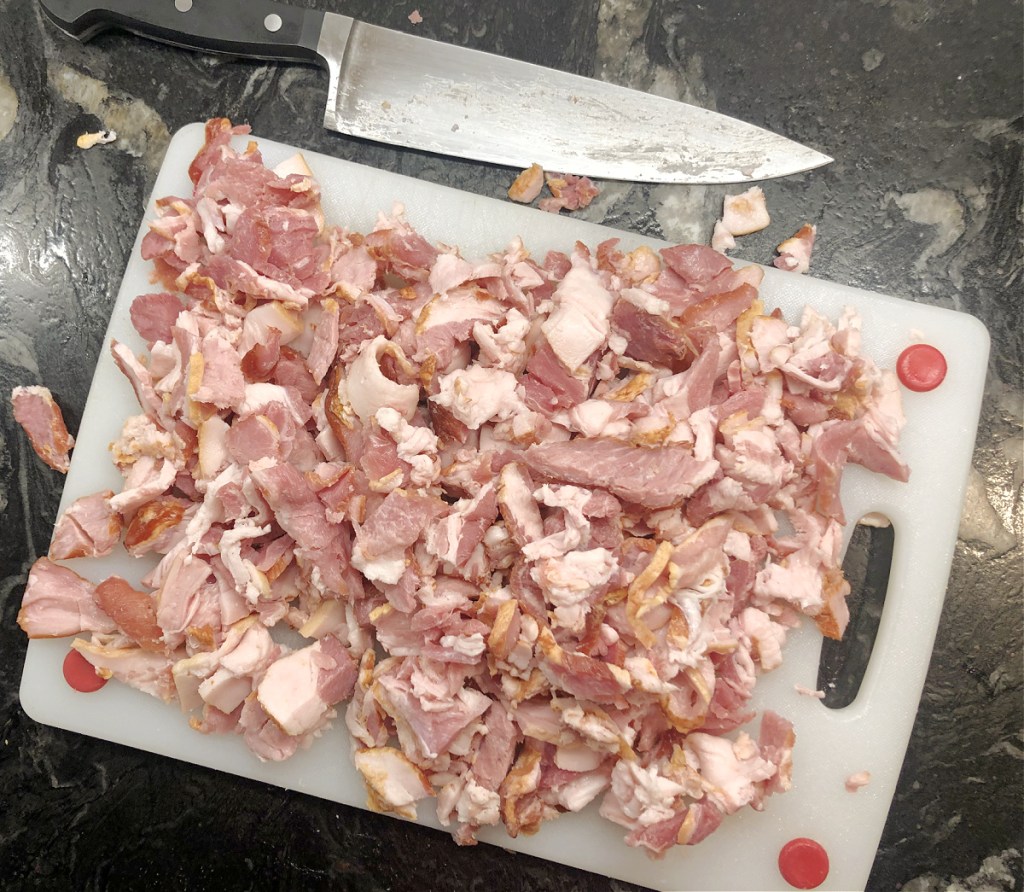 Generally, when it comes to nutrition, the bacon ends and pieces do have more fat, as I just mentioned above. This also means more calories than regular bacon, though traditional thick-cut bacon strips tend to have more protein. Of course, this might vary slightly from brand to brand.
Serving Size: 19 grams | 110 calories | 9g Fat | 0g Total Carbs | 0g Fiber | 0g Sugar | 6g Protein | 0g Net Carbs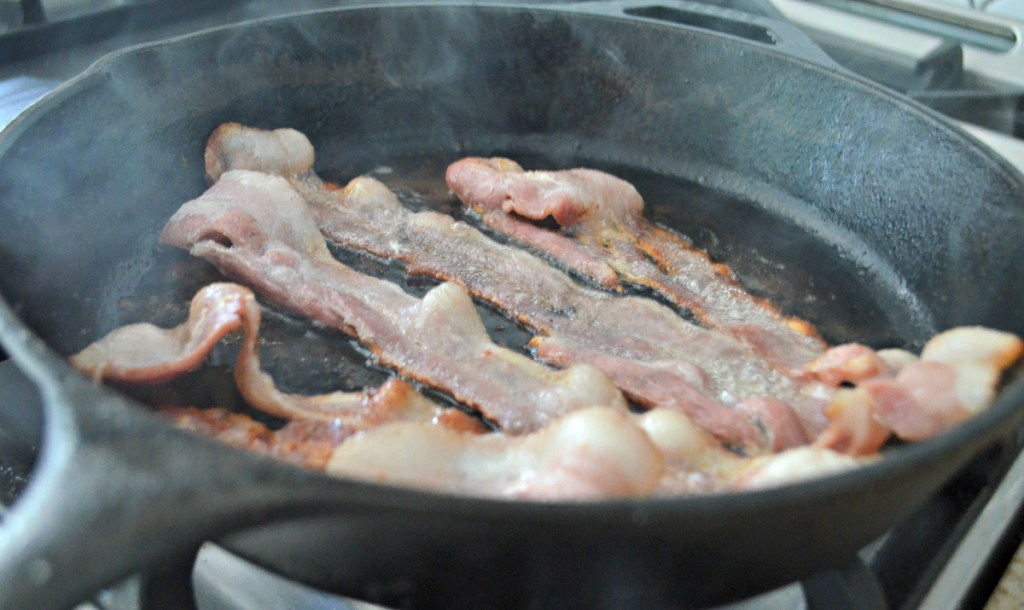 Serving Size: 19 grams | 81 calories | 4.5g Fat | <1g Total Carbs | 0g Fiber | <1g Sugar | 8.14g Protein | <1g Net Carbs
*Note that the serving size was changed to 19g instead of the 21g on the package for an accurate comparison.
Now that you know more about bacon ends and pieces, try buying them the next time you're at the grocery store instead of regular bacon!
---
Check out all of our bacon recipes for more inspiration on ways to use bacon.