How to Keep Chopped Vegetables Fresh Longer

Want to keep chopped vegetables fresh longer?
I know I definitely do! Lately, I've been spending more time chopping and storing produce in airtight containers. When veggies are ready to grab and go, then my family is more likely to eat them as healthy snacks or in quick salads.
So how do I keep them from spoiling in the process? Try these simple strategies to extend the shelf life of your prepared vegetables!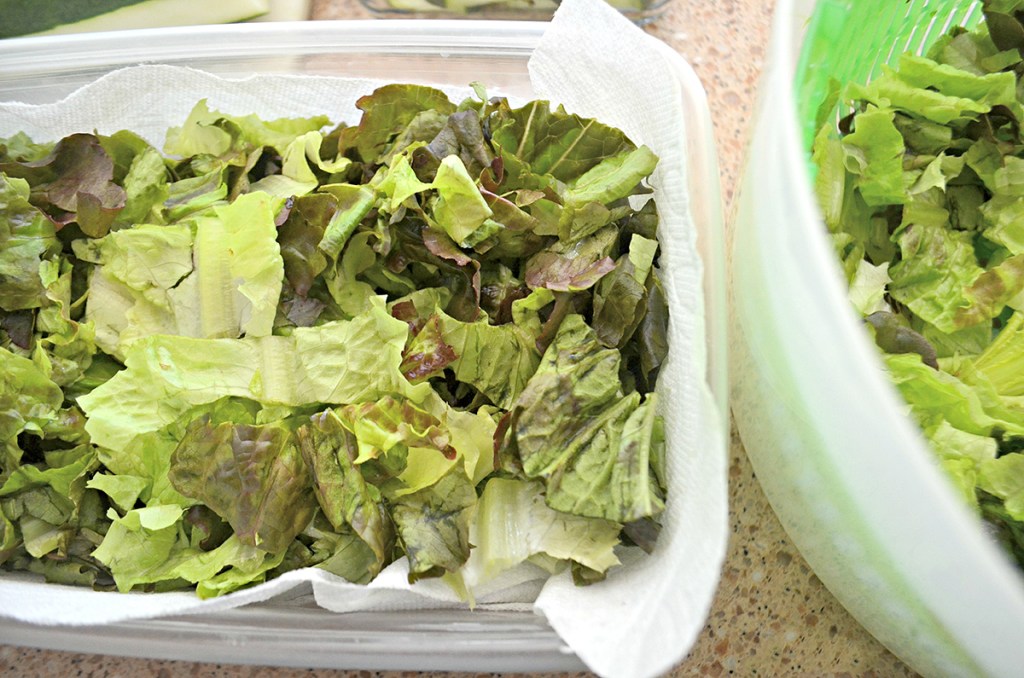 1. Keep lettuce/salad greens stored in a container lined with paper towel.
As soon as you bring your lettuce home from the store, wash it, and run it through a salad spinner. Then store it loosely in a covered container lined with paper towels. This will help keep it crisp for up to a week!
---

2. The paper towel trick also works for storing bell peppers.
Wash and sliced bell peppers, then store in an airtight container lined with a paper towel.
---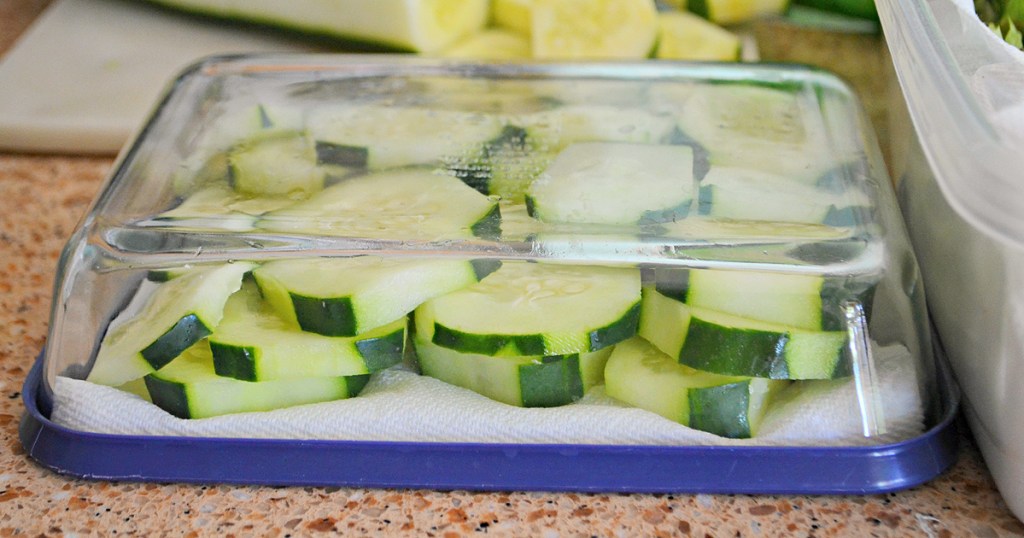 3. Layer sliced cumbers in a covered container and top it with a paper towel.
Store the container in the fridge upside down and the towel will soak up any extra moisture to keep them crunchy.
---