Homemade Keto Sweetened Condensed Coconut Milk (Only 3 Ingredients)
Check out this keto sweetened condensed coconut milk that will elevate any recipe!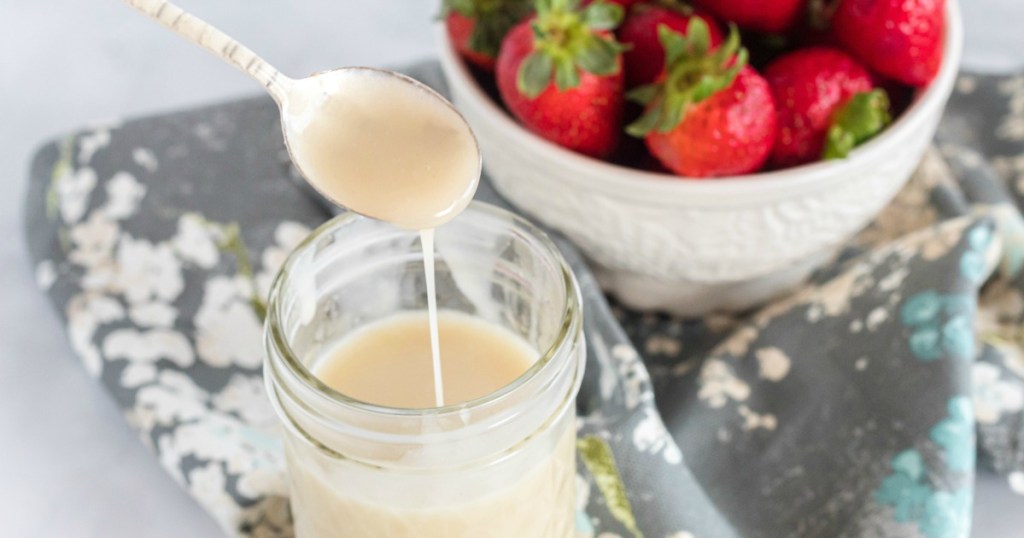 Did you know you can make your own sweetened condensed milk… keto style?
I have the perfect recipe that's simple, affordable, and it's low-carb! The possibilities are endless for all those keto desserts calling for condensed milk, and your pursuit of deliciously sweet while staying sugar-free baking is about to become epic! 🙌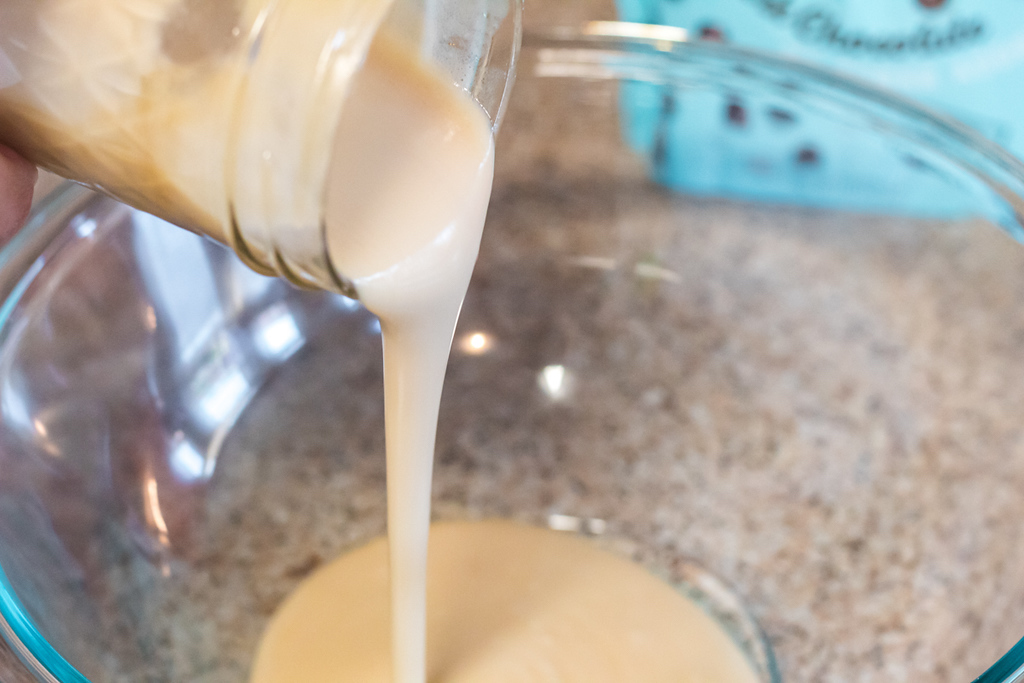 If you're wondering, condensed milk is often used in baking such as pies, cheesecakes, fudge, and ice cream. It can also be used for something as simple as a fruit dip or even as a sweetener for your coffee.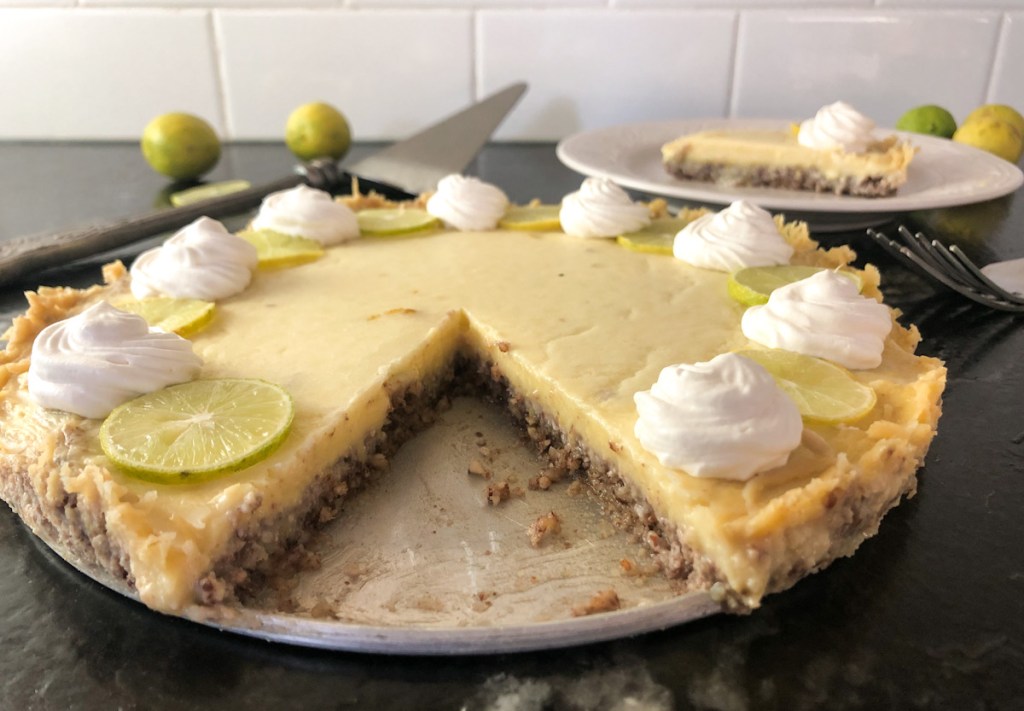 (Pictured above – our keto key lime pie recipe! 🤤)
Manufacturers take out about 60% of the water from the milk to "condense" it down. After they "condense" the milk, they add about 40% sugar to fill the void from the water. I'm sure you're asking yourself why the manufacturers did this. Well, they experimented and added sugar to the condensed milk and found out that the shelf life held longer, plus transporting the milk was easier due to not having to store it in cooler temperatures.
Standard canned condensed milk contains 90 calories, 15 carbs, and 15 grams of sugar PER SERVING. This keto recipe has under 1g net carbs and barely any added sugar. It's a win-win for all of your baking needs!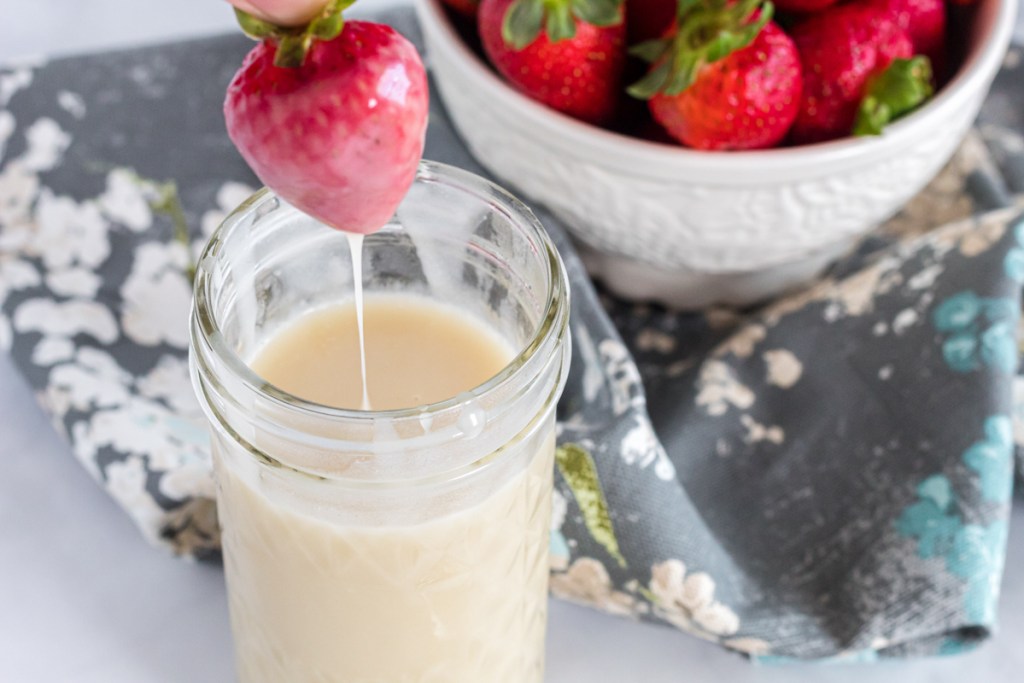 Tips for making the best keto sweetened condensed coconut milk:
Why use canned coconut milk in place of unsweetened almond milk? Coconut milk is thicker, so it doesn't have to boil as long to thicken. It's also got a better flavor for this recipe.
Got leftover keto sweetened condensed milk? Add it to your coffee or tea! You can store this recipe in the fridge for one week.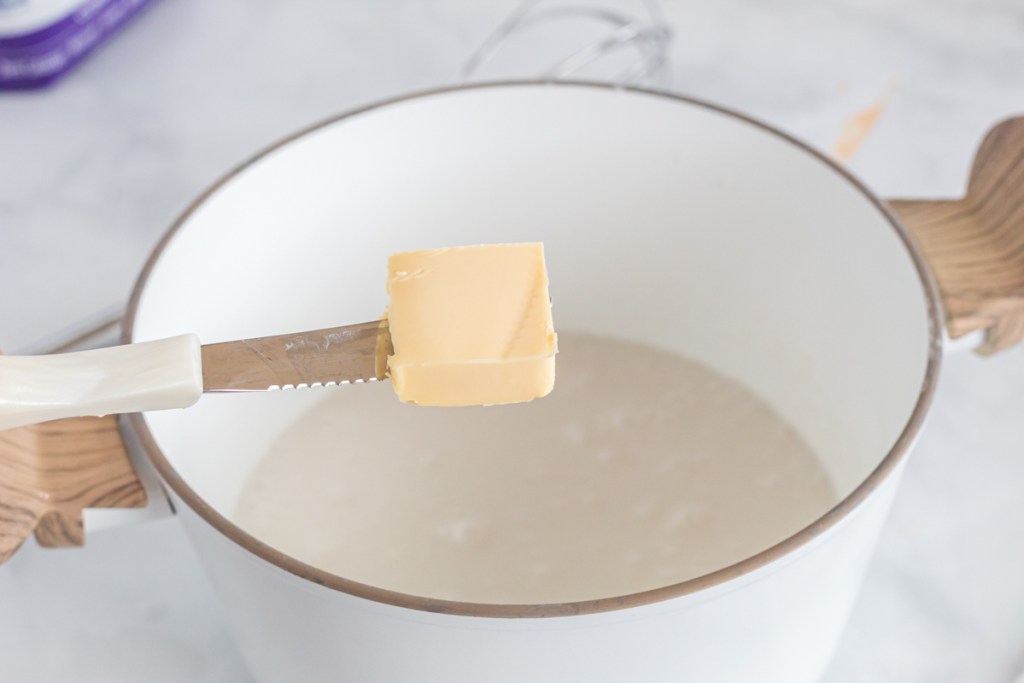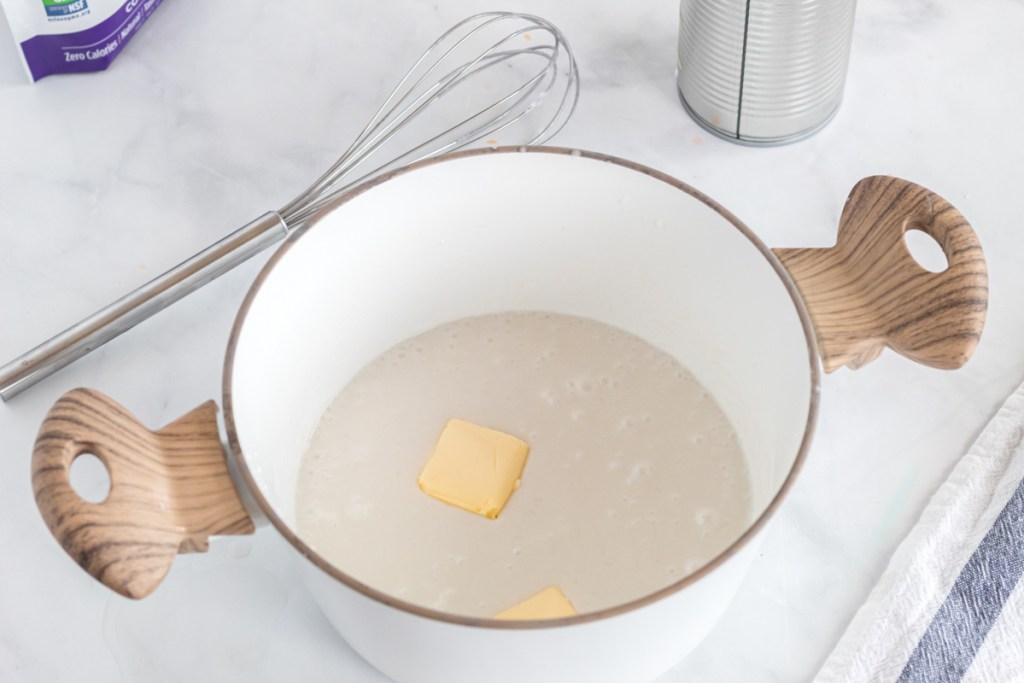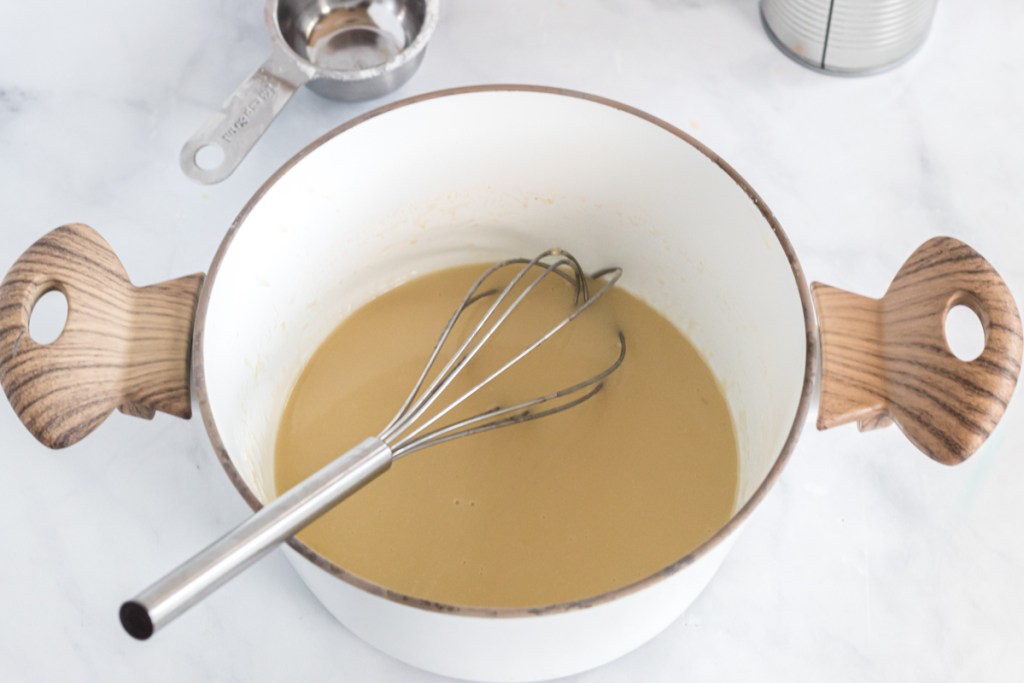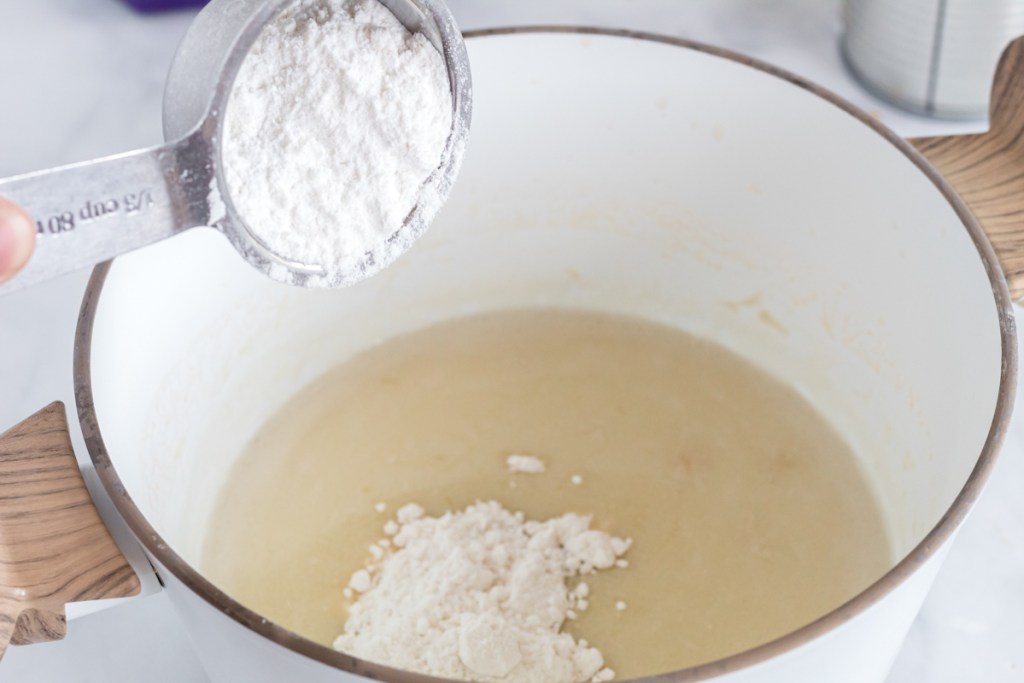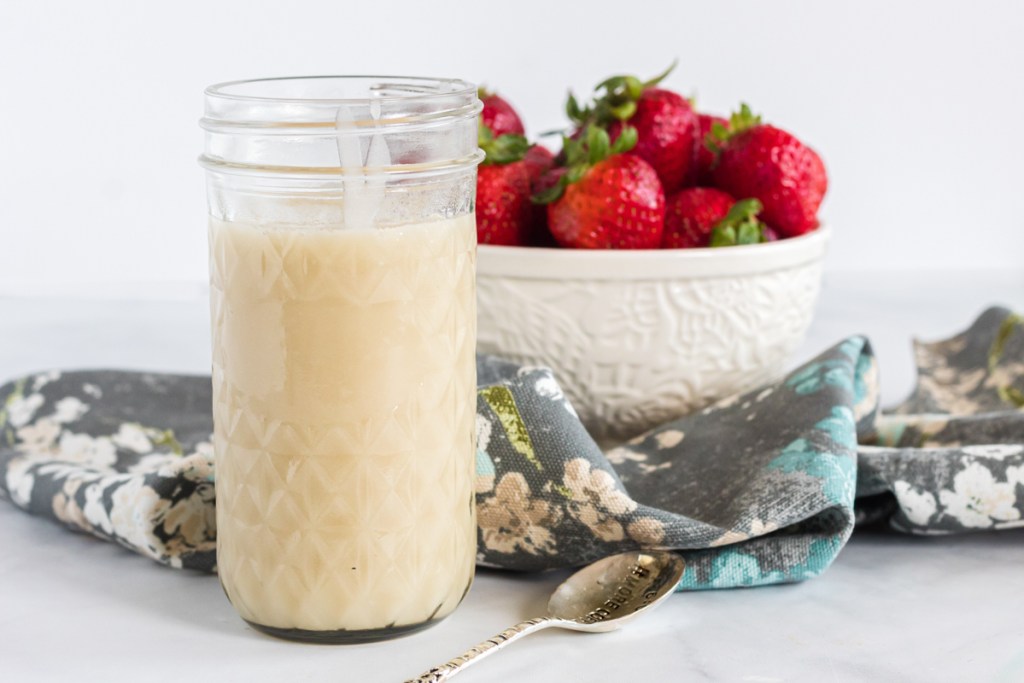 ---
Print
Keto Condensed Coconut Milk
yield: 20 SERVINGS
prep time: 5 MINUTES
cook time: 35 MINUTES
total time: 40 MINUTES
Easy homemade and keto-friendly sweetened condensed coconut milk without all the sugar and carbs!
Directions
1
Add coconut milk and butter into a medium saucepan. Bring ingredients to a boil over medium heat for 10 minutes, stirring regularly to prevent scorching.
2
Turn heat to low and add Swerve, whisking until dissolved.
3
Simmer on low heat for 20 minutes, stirring the milk occasionally.
4
Once the milk has thickened, pour it into a mason jar or a container and let cool.
Nutrition Information
Yield: 20, Serving Size: 1 tablespoon
Amount Per Serving: 41 Calories | 4.3g Fat | 2.9 Total Carbs | 0 Fiber | 0.3g Sugar | 2.4g Sugar Alcohol | 0.1g Protein | 0.5g Net Carbs
---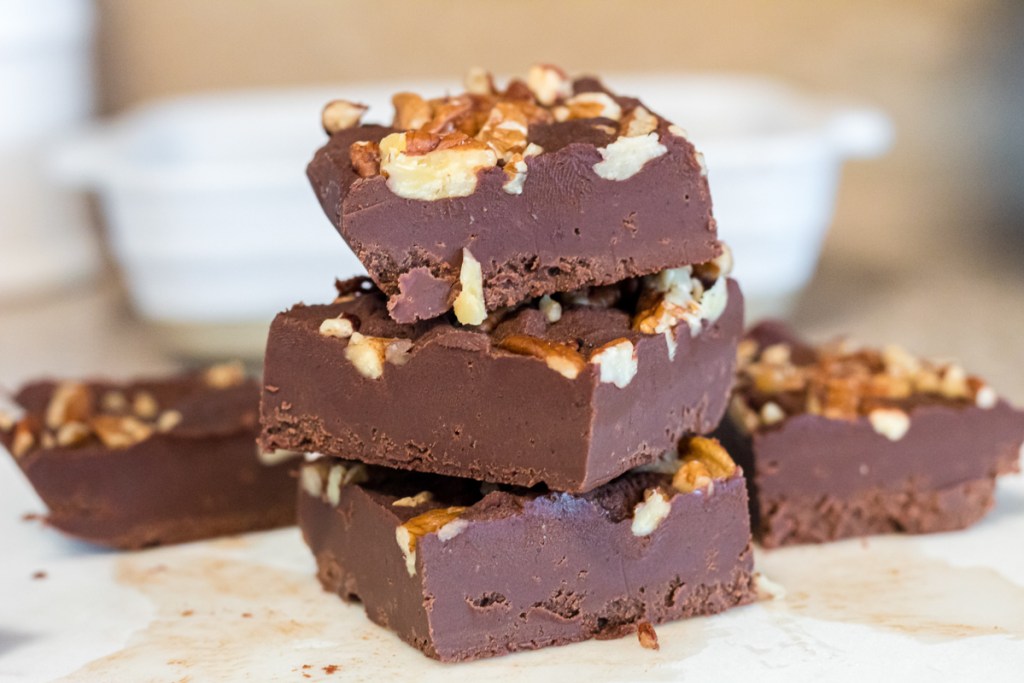 Here are just a few recipes that include our keto condensed coconut milk recipe:
So the next time you need to feed that sweet craving with sweetened condensed milk, go ahead and whip up a batch of this easy coconut condensed milk! You'll be so glad you did!
---
Check out more of our deliciously sweet keto dessert recipes!