Easy No-Bake Pecan Cluster Keto Cookies (Just 1 Net Carb Each)
We love a yummy no-bake keto cookie!
Some low carb desserts can seem overwhelming to make, but that's definitely not the case with our keto no-bake pecan cluster cookies! This super easy keto cookie recipe is the perfect cookie when you want to kick those sweet tooth cravings.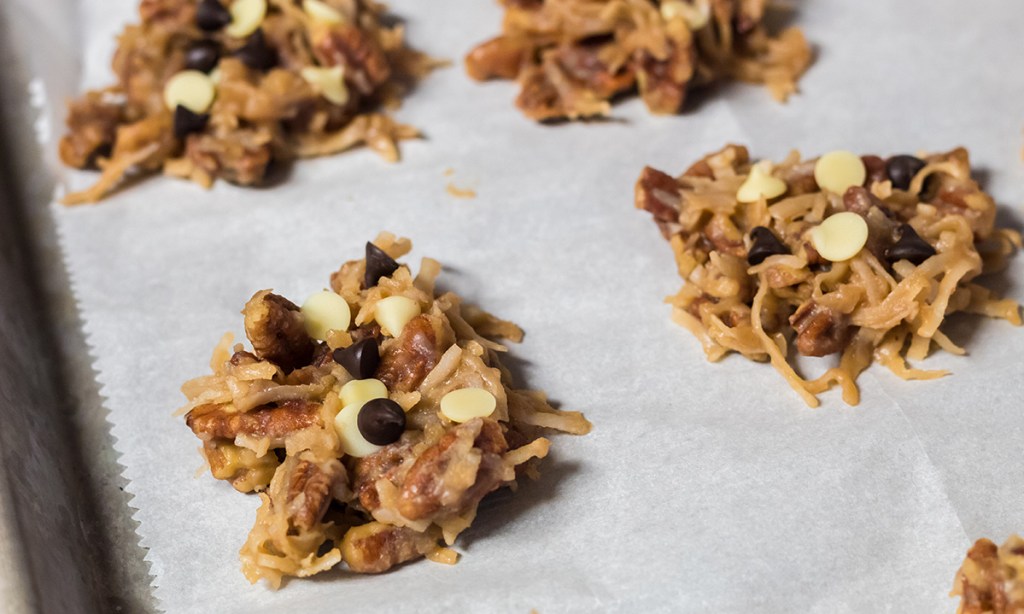 This recipe is low maintenance with a low net carb count!
Our keto pecan coconut clusters are so simple, you won't hesitate making them weekly. And I thought not having to turn the oven on was the best part about this recipe, but the fact that each cookie is just 1 net carb is a home run!
I'm currently thinking about how many of these keto no-bake cookies I "need" to have today! 😋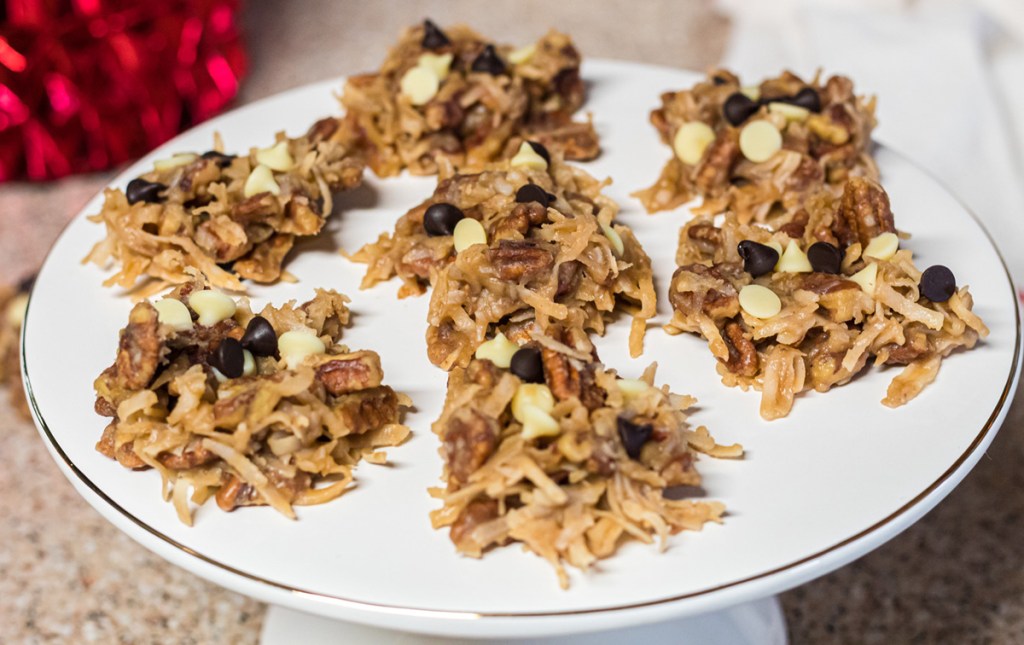 I love the staple superfoods like pecans and shredded coconut in this recipe, and I also used ChocZero Chocolate Chips to take the cookies to the next level. I also thought why use just one flavor when I could combine the richness of white chocolate with a bittersweet kick from dark as well. Yum!
Want to take this recipe even further flavor-wise? Try adding a scoop of peanut butter powder to the mix. Using sugar-free PB Fit Powder really gives you that pea-nutty flavor without adding a bunch of extra sugar or affecting the texture!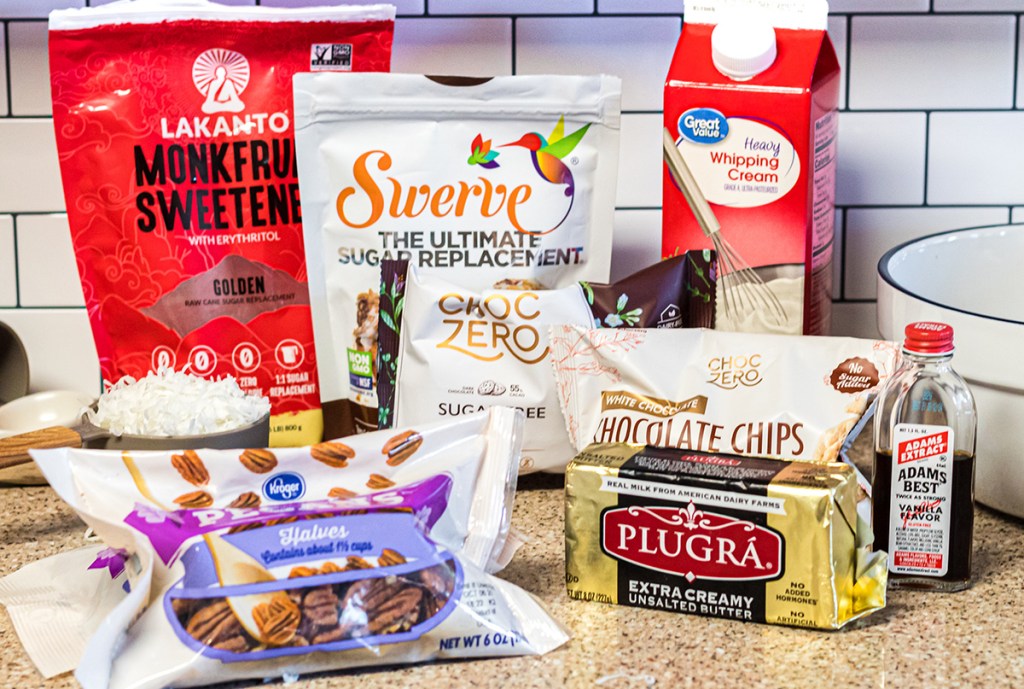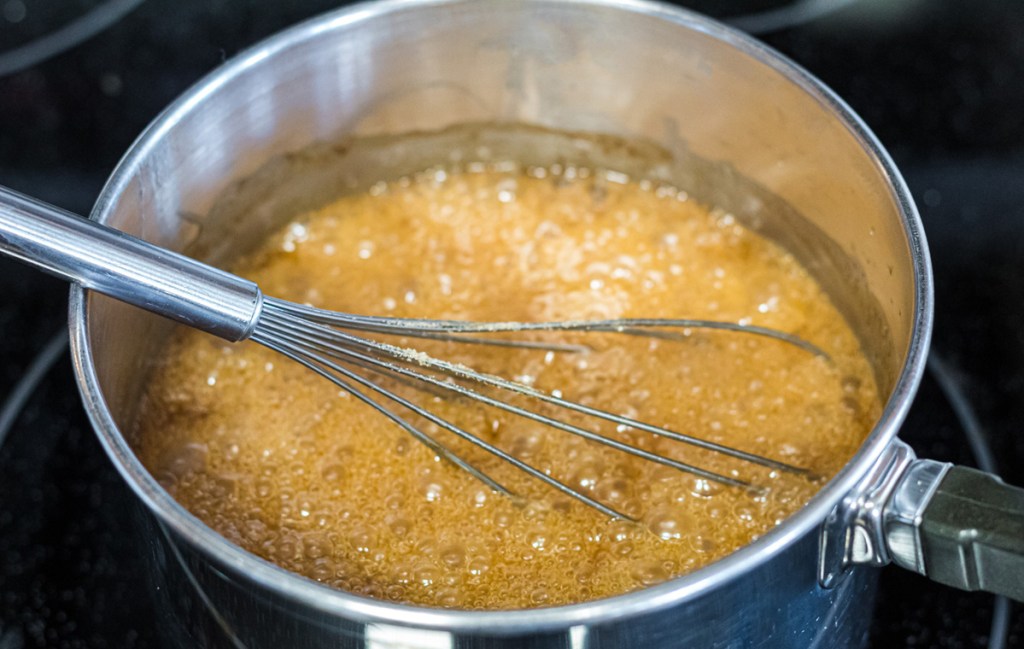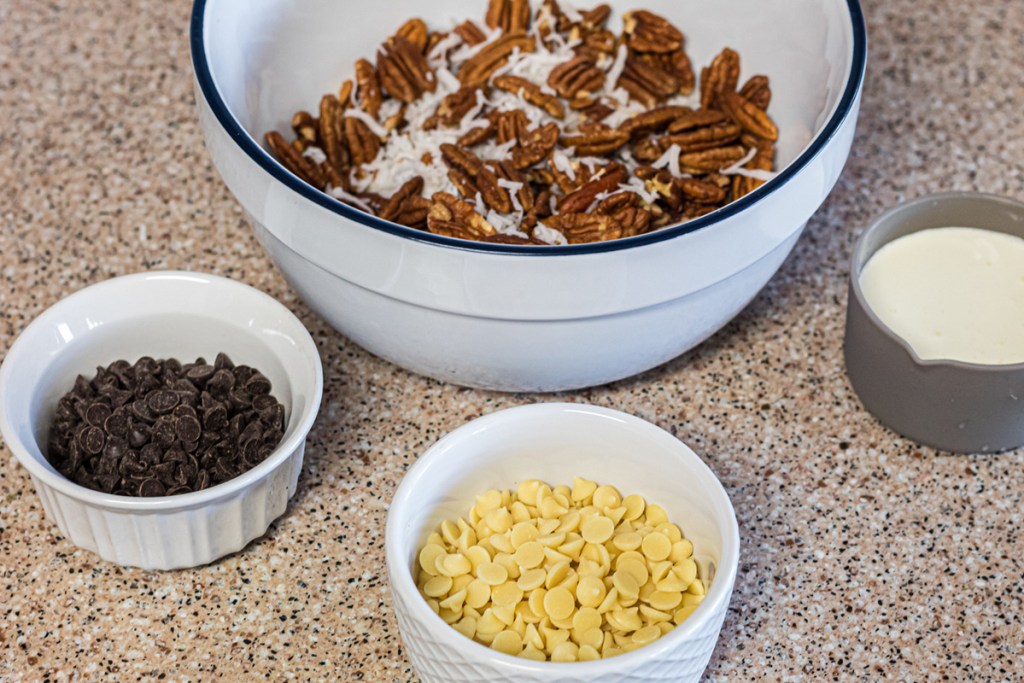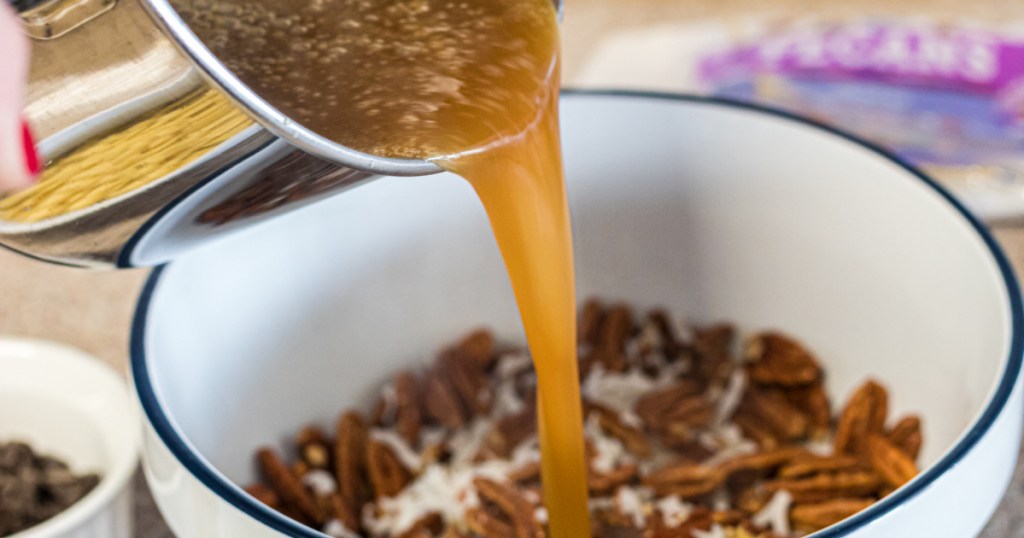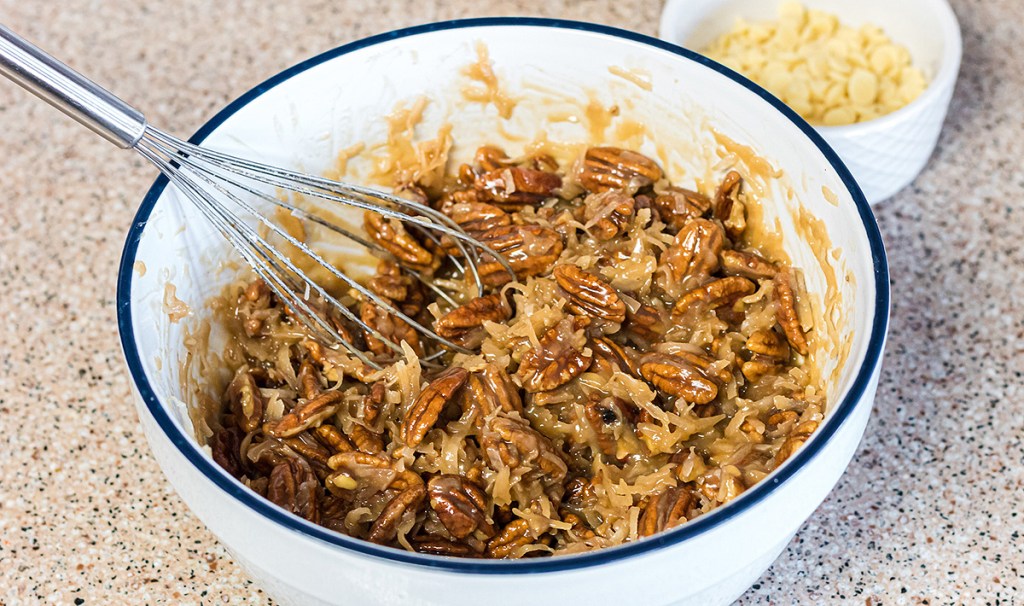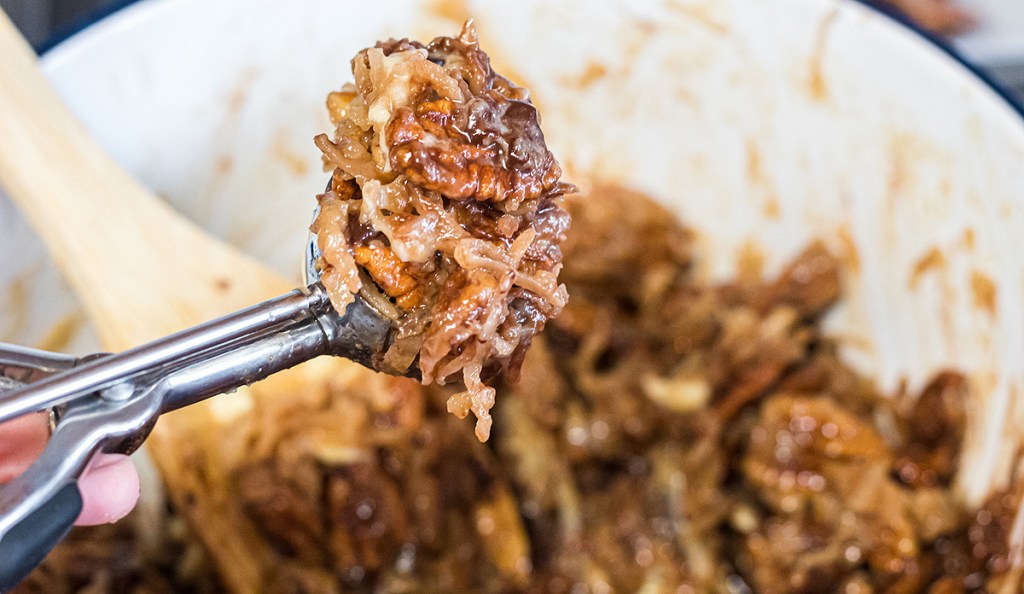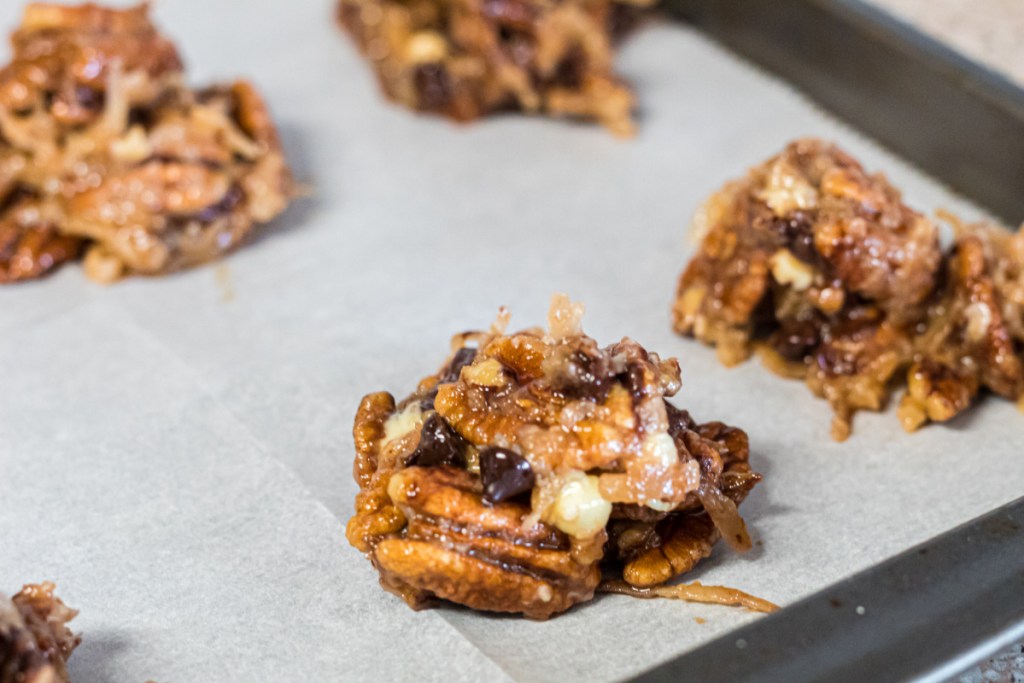 ---
Print
No-Bake Pecan Coconut Cluster Keto Cookies
yield: 24 SERVINGS
prep time: 25 MINUTES
total time: 25 MINUTES
Flavorful no-bake keto cookies made with shredded coconut, pecans, and ChocZero chocolate chips for extra sweetness.
Ingredients
3/4 cup butter
2/3 cup heavy cream
3 cups pecan halves
1 1/2 cup unsweetened coconut flakes
Directions
1
Melt butter in a saucepan over medium heat.
2
Once the butter has completely melted, add in brown Swerve Sweetener and Lakanto Golden Sweetener. Stir until dissolved. Add in heavy cream, vanilla, and stir occasionally until the mixture has thickened. This will take about 7 minutes.
3
Remove saucepan from heat and add in pecans and coconut flakes. Let the mixture sit for about 10-15 minutes to cool.
4
Scoop out a large tablespoon and place it on a baking sheet lined with parchment paper. Keep doing this until all tablespoon-sized clusters are on the parchment paper. Sprinkle clusters with ChocZero white chocolate and dark chocolate chips, pushing them in a bit so that they stick to the clusters. Place baking sheet in the refrigerator to allow pecan clusters to harden. And don't worry, they may appear like they won't hold together, but after refrigerating and firming up, they'll be easy to pick up and hold!
5
Store in an air tight container. Enjoy!
Nutrition Information
Yield: 24 cookies, Serving Size: 1 cookie
Amount Per Serving: 216 Calories | 22.0g Fat | 9.0g Total Carbs | 2.9g Fiber | 5.0g Sugar Alcohol | 2.0g Protein | 1.1g Net Carbs
---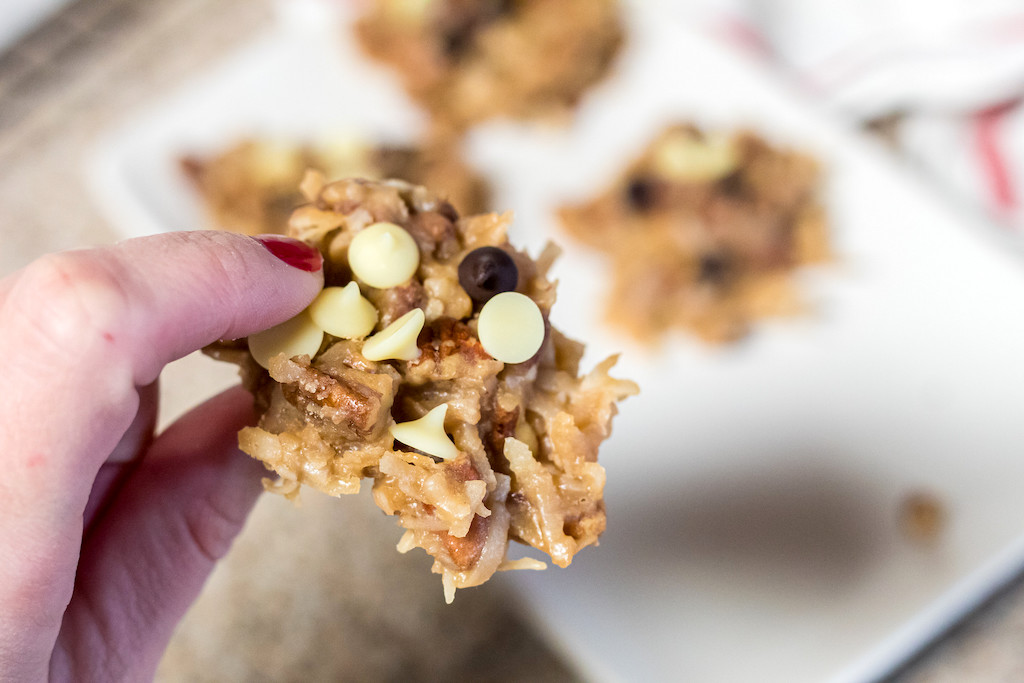 Keto pecan coconut clusters are a new holiday favorite keto cookie recipe!
Every time I make a new treat, I usually say it's my favorite, but I gotta tell ya, these are so simple to make that they've now taken one of my top spots! The rich flavor is just so satisfying.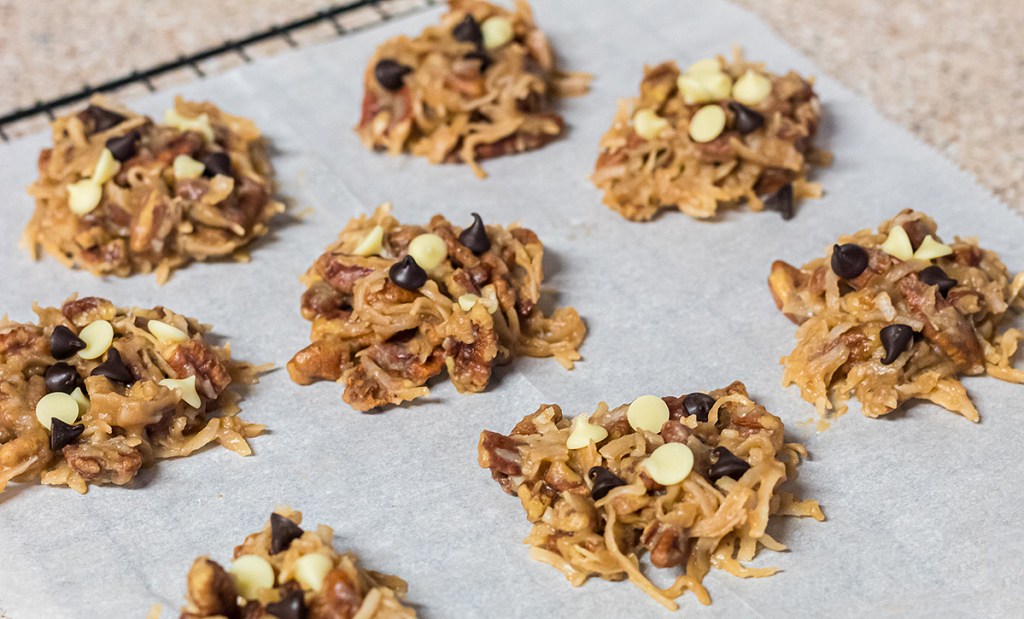 My book club friends and I do a cookie exchange every year and I'm going to be adding this one to the rotation for the holidays. They'll never know they're keto! 🤫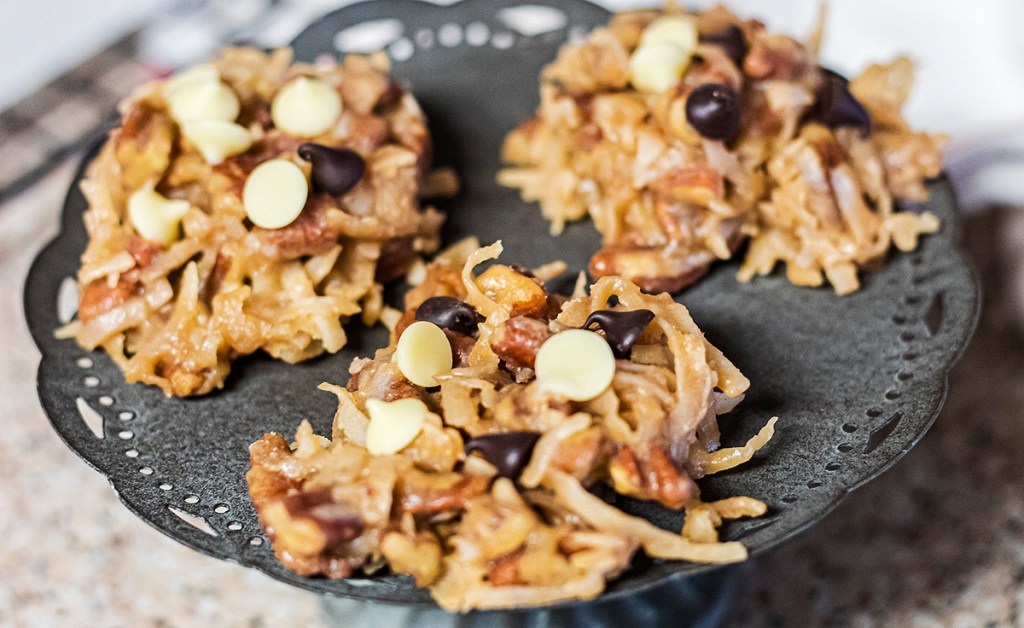 My team member, Jenna, gave this recipe a test for me, and here's what she had to say:
"There is nothing I love more than a no-bake cookie, especially during the busy holidays. These keto cookies taste incredible and I have seriously been snacking on them for two days straight! I love how tasty the recipe turned out and my kids kept sneaking to get more when I wasn't looking. I'll for sure be making more of these soon!"
---