Easy Keto Chocolate Fudge Recipe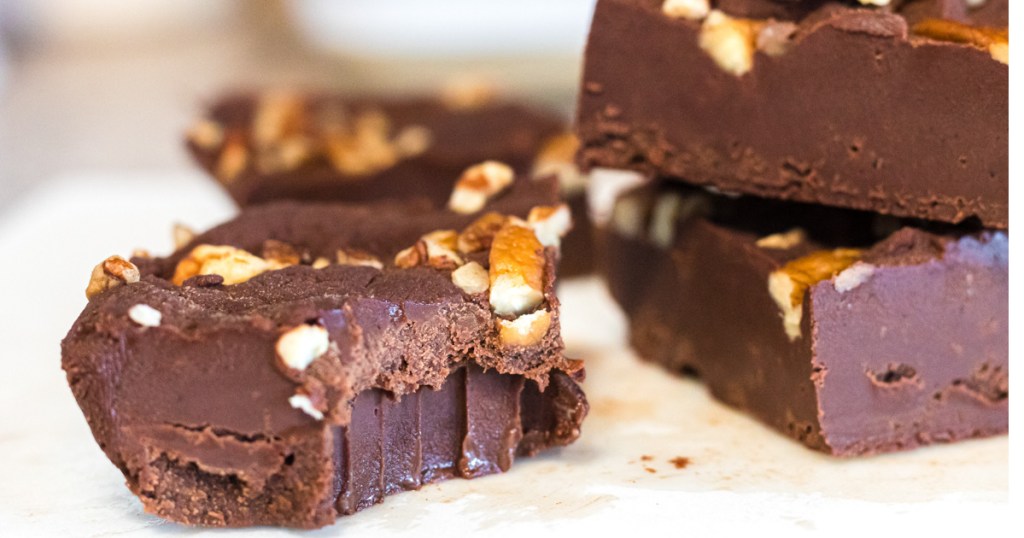 Calling all chocolate lovers!

Boy, have I created a surprise for you! Simple, Rich, and Creamy keto chocolate fudge. I know, I know, you have tried all of the "best" fudge recipes hoping to fill that void, but this one is it! I have tested and tested this Fudge more times than I can count to make sure I provided the best for you.
This simple recipe only uses 3 ingredients and can be made in the microwave or stove-top in under 5 minutes. I can get this made before the kids get home from school, hide it, and they will never know anything about it. 😆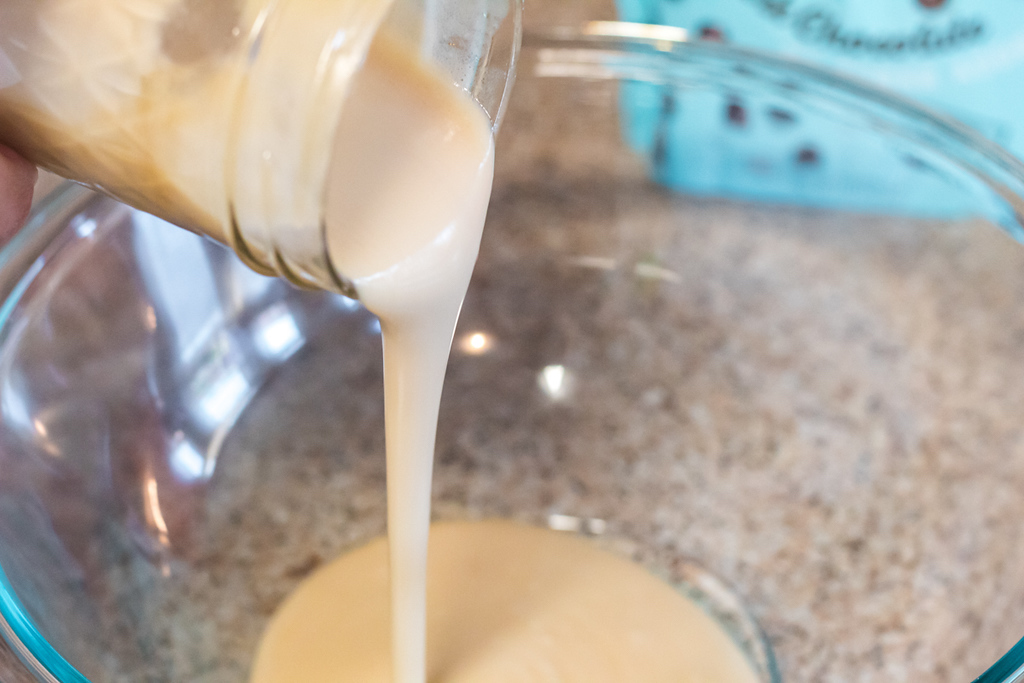 In this recipe, I have used our Keto sweetened condensed milk as one of the ingredients, and it makes this fudge over-the-top delicious!
Hip Tips:
If you like fudge topped with nuts, you can opt to add pecans or chopped walnuts before fudge cools.
If microwaving, make sure you are heating up your chocolate and condensed milk in 30-second intervals.
Place parchment paper in pan to make clean up a breeze. Also, you can add clips to the side to hold up the paper.
Store in a sealed container for up to 5 days.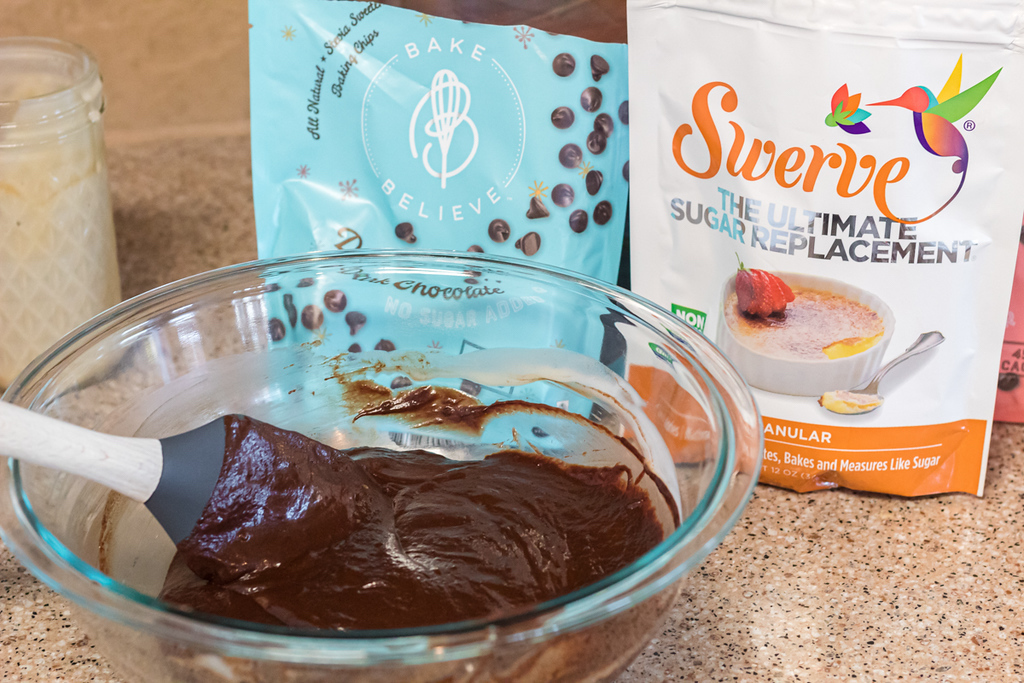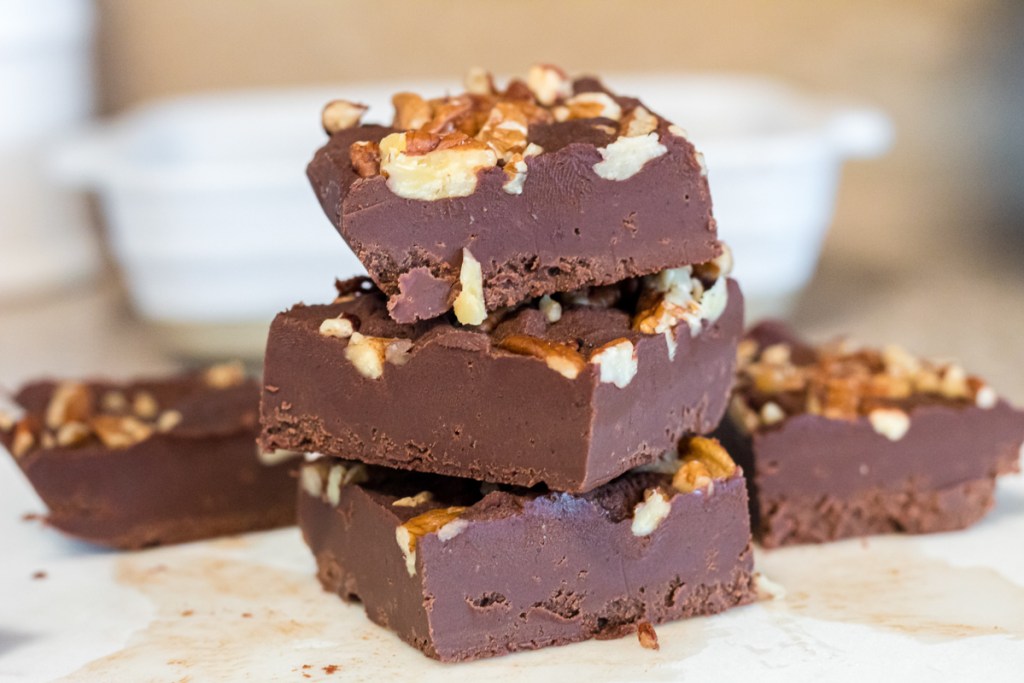 ---
Print
Keto Chocolate Fudge
prep time: 2 MINUTES
cook time: 2 MINUTES
total time: 4 MINUTES
Simple, rich, and creamy keto chocolate fudge with 3 ingredients and done in under 5 minutes.
Ingredients
1 tablespoon granular Swerve
Chopped Pecans (optional)
Directions
1
In a microwavable bowl, add 1 cup of sweetened condensed milk and the bag of dark chocolate chips.
2
Place in microwave and cook in 30-second intervals (this took me 1 minute total to get the chocolate to be completely melted). Make sure to stir between intervals.
3
Add in 1 tablespoon of granular swerve and stir.
4
Pour in 8x8 pan and place in refrigerator until cool.
Nutritional Information
Yield: 12, Serving Size: 1
Amount Per Serving: Calories: 74, Total Carbohydrates: 14, Fiber: 4, Sugar Alcohols: 6, Net Carbohydrates: 4, Total Fat: 6, Protein: 1
---
Don't be alarmed by the high total carb count!
Fiber and erythritol (the main ingredient in Swerve) do not affect blood sugar in the same way that regular carbs do, so we've subtracted them from the total carb count. You'll see that the net carbs are much lower once you remove the sugar alcohols and fiber.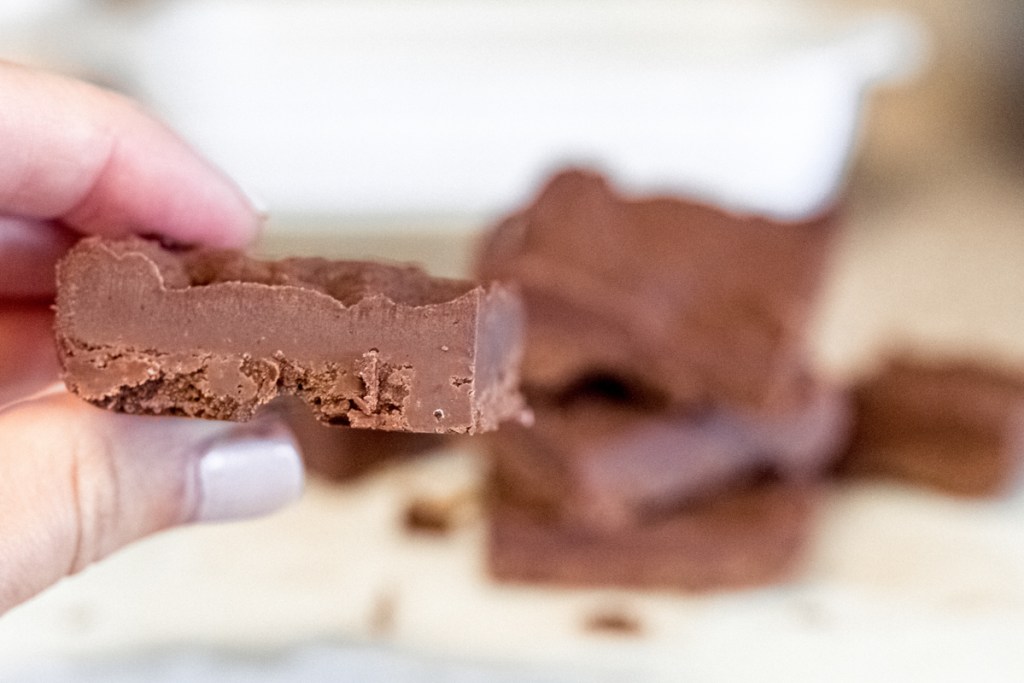 So… when you are feeling like you need a quick keto dessert, let this be your best sidekick. I mean who doesn't love fudge?