The Easiest Keto Gravy for Your Comfort Food Enjoyment
You'll want to put this keto gravy on everything!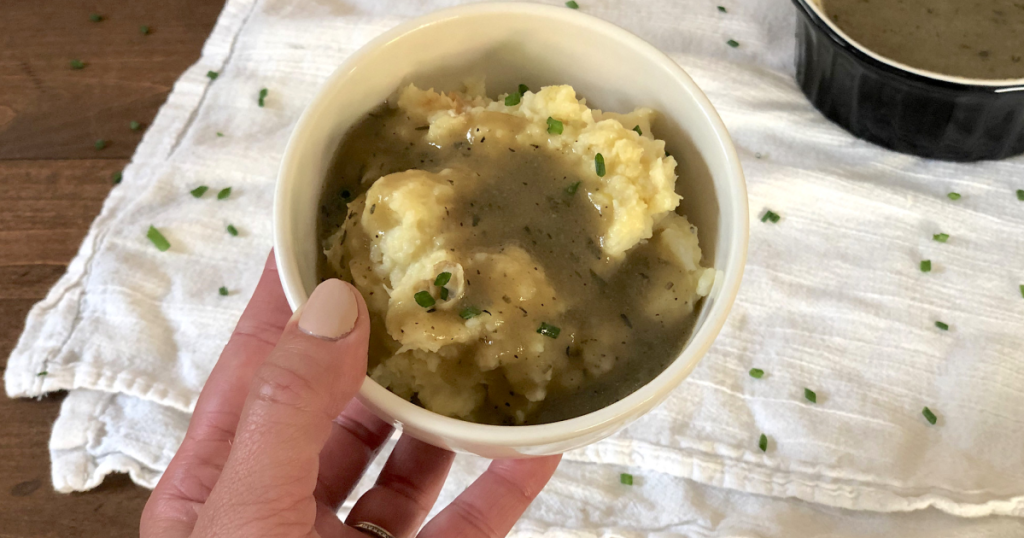 Been missing gravy since you started keto? Well not anymore! This keto gravy recipe is so easy to make and the bonus is that it's extremely versatile. You can pour it over low-carb mashed potatoes, add in sausage for keto biscuits and gravy, use it on turkey at Thanksgiving, or sauté in mushrooms and onions to top a steak. Yum!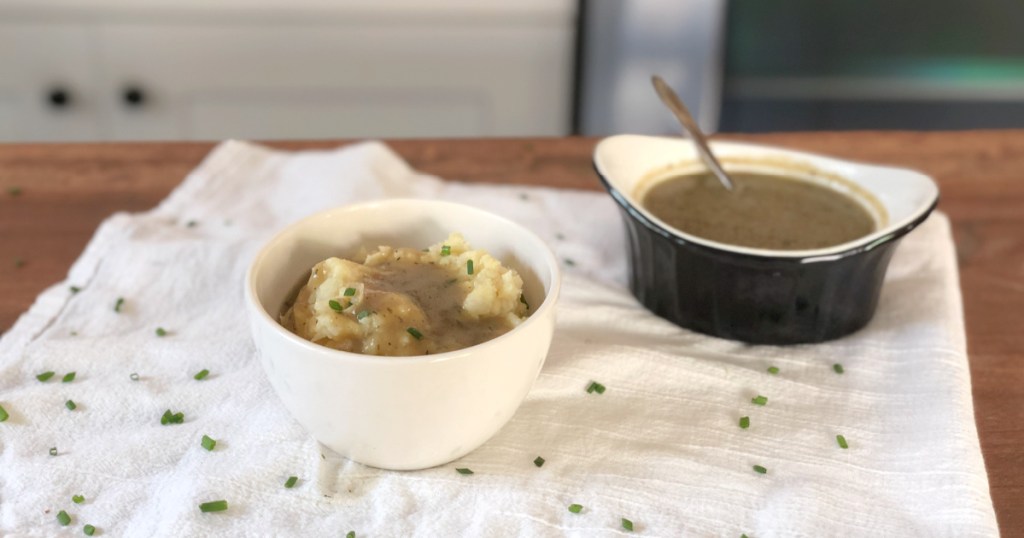 So easy and delicious!
Gravy just makes everything taste better. Think of chicken-fried steak, smothered pork chops, and Swedish meatballs; those meals would be nothing without the gravy! A simple gravy or sauce can elevate a meal to the next level. Luckily this keto gravy hardly takes any time to make and will help make your meals taste absolutely delicious!
The main thing to note about this keto gravy is the use of xanthan gum in place of cornstarch or flour as a thickener. Make sure you slowly sprinkle in the xanthan gum while stirring to avoid clumps. Note that the gravy will continue to thicken the longer you cook it.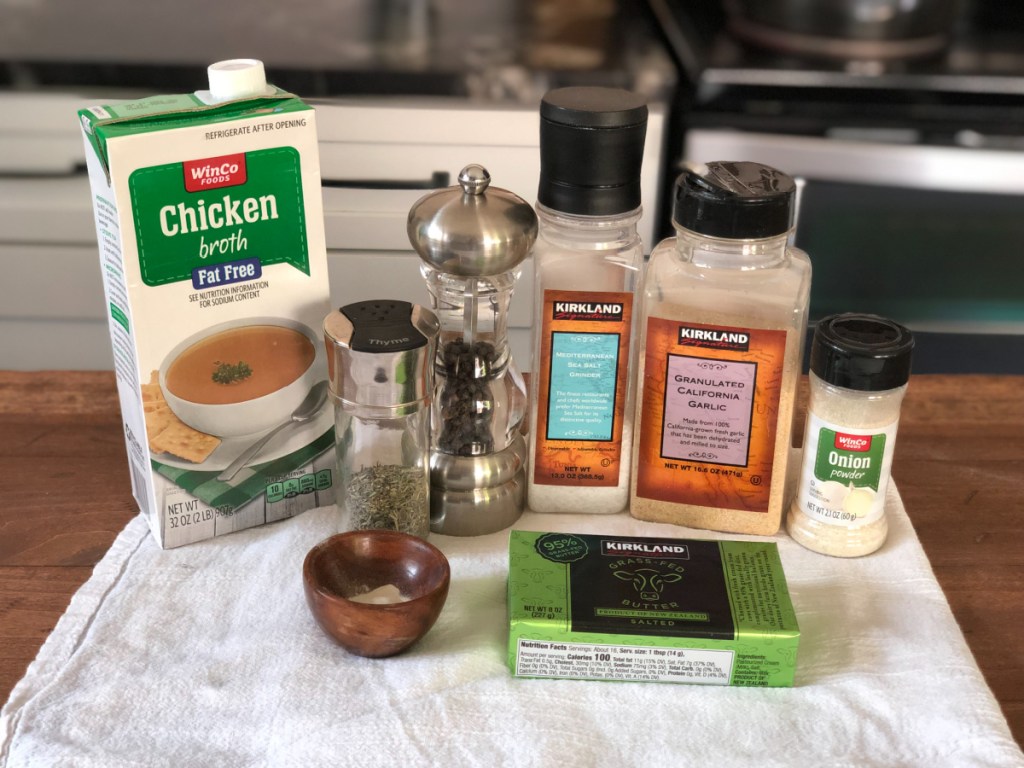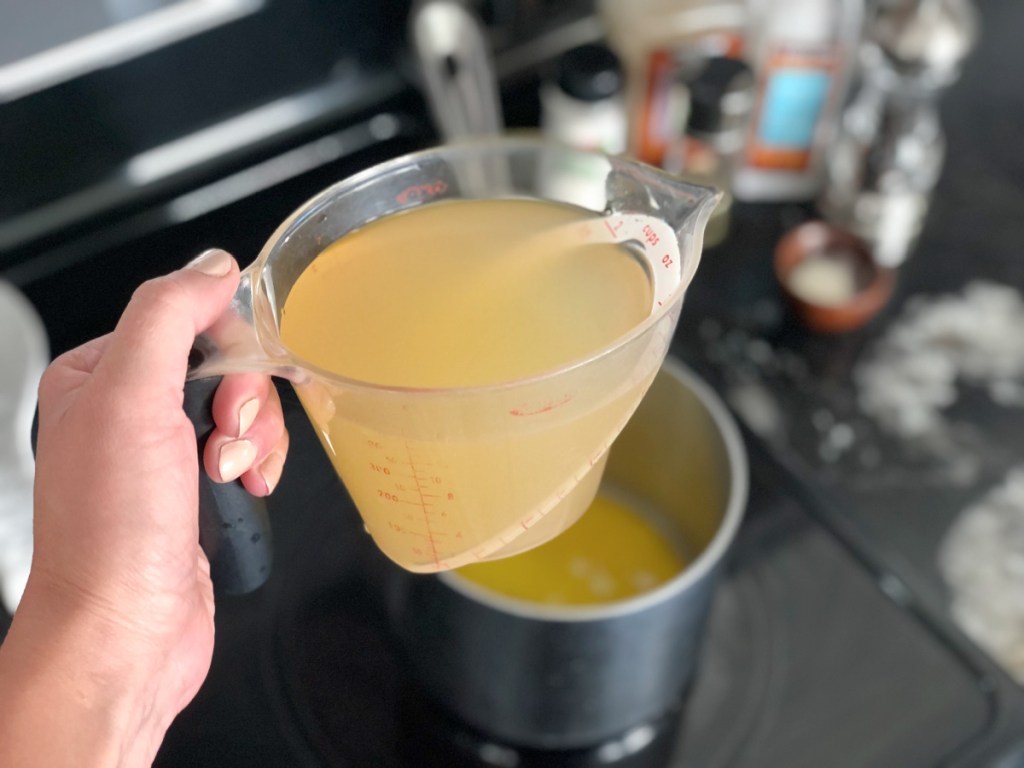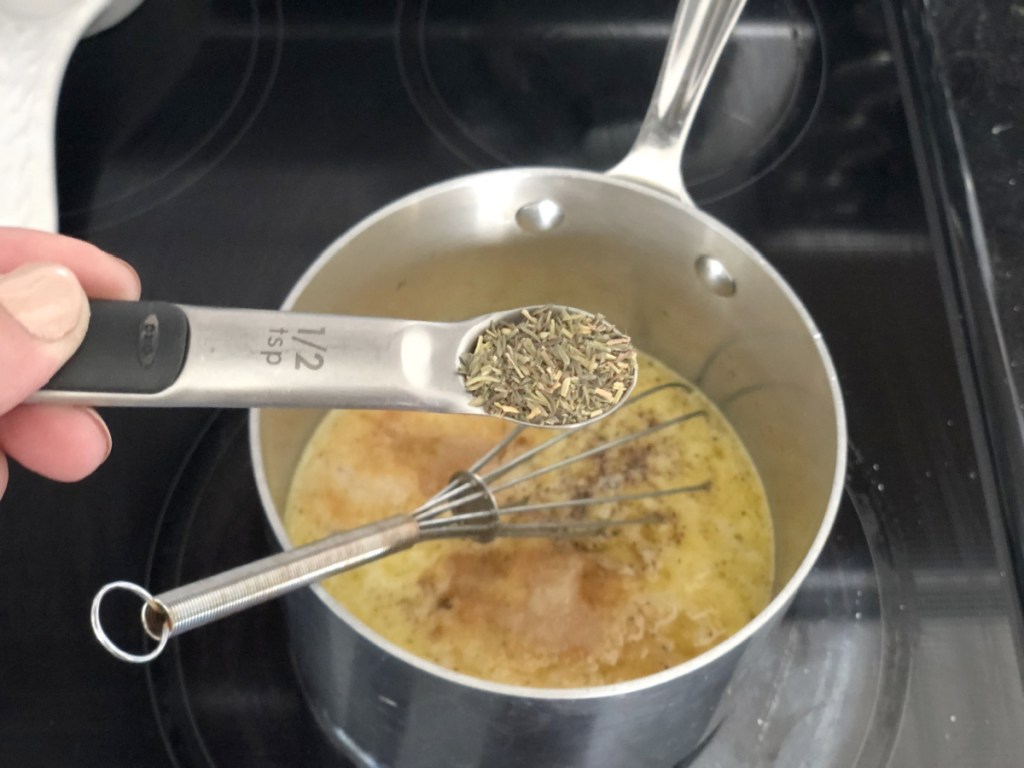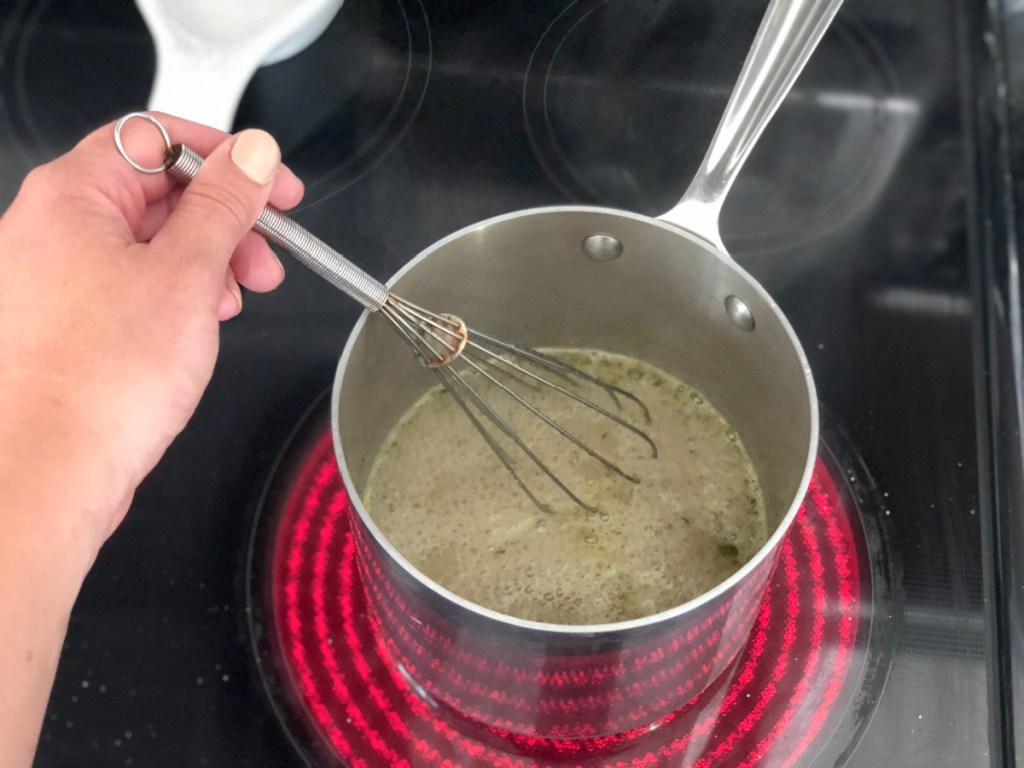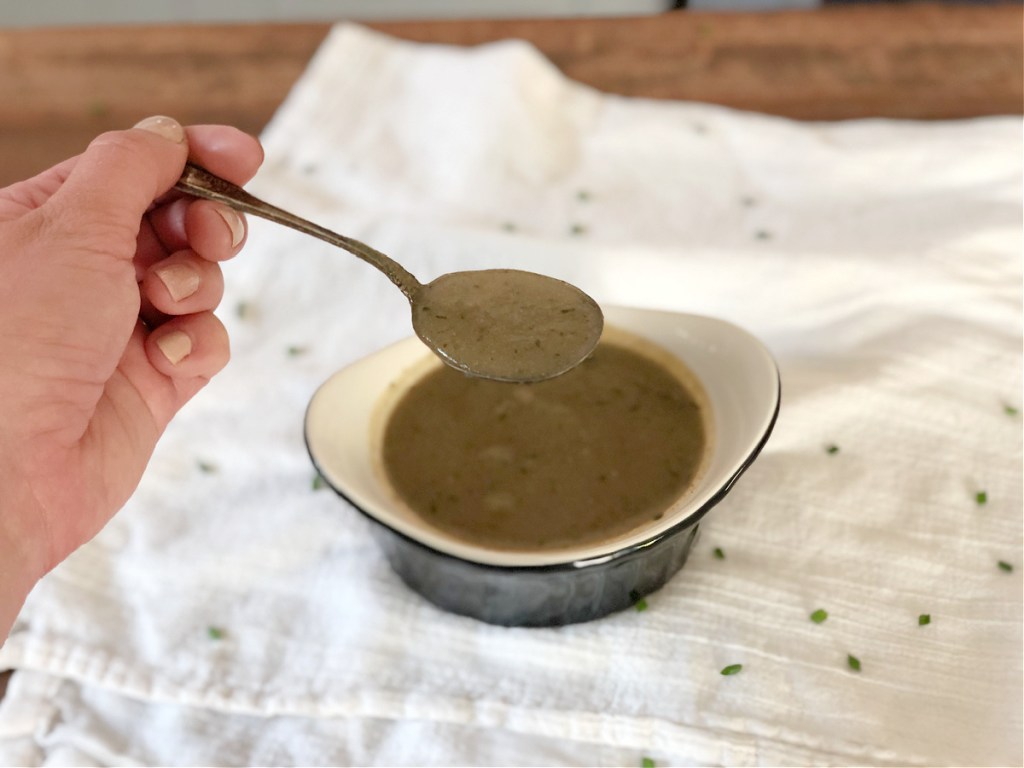 ---
yield: 6 SERVINGS
prep time: 5 MINUTES
cook time: 20 MINUTES
total time: 25 MINUTES
Keto gravy made with xanthan gum and seasoned with garlic powder, onion powder, and thyme.
Ingredients
1/4 cup butter, unsalted
2 cups chicken broth
1 teaspoon onion powder
2 teaspoons garlic powder
1/2 teaspoon dried thyme
1/4 teaspoon salt (more or less to taste)
1/4 teaspoon pepper
Directions
1
Melt butter in a small saucepan over low to medium heat.
2
Once butter is melted, add broth, onion powder, garlic powder, thyme, salt, and pepper. Increase heat to medium-high and bring to just a boil. Reduce heat and simmer for approximately 10-15 minutes, stirring occasionally, until the mixture is reduced by about a half.
3
Sprinkle in the xanthan gum a 1/4 teaspoon at a time and whisk well after each addition. Continue to simmer the gravy for an additional 5 minutes to thicken and then remove it from the heat.
4
Serve the gravy hot off the stove. Enjoy!
Nutrition Information
Yield: Approx. 1 cup, Serving Size: 3 tablespoons
Amount Per Serving: 118 Calories | 11.8g Fat | 2.5g Total Carbs | 0.6g Fiber | 0.6g Sugar | 1.2g Protein | 1.9g Net Carbs
---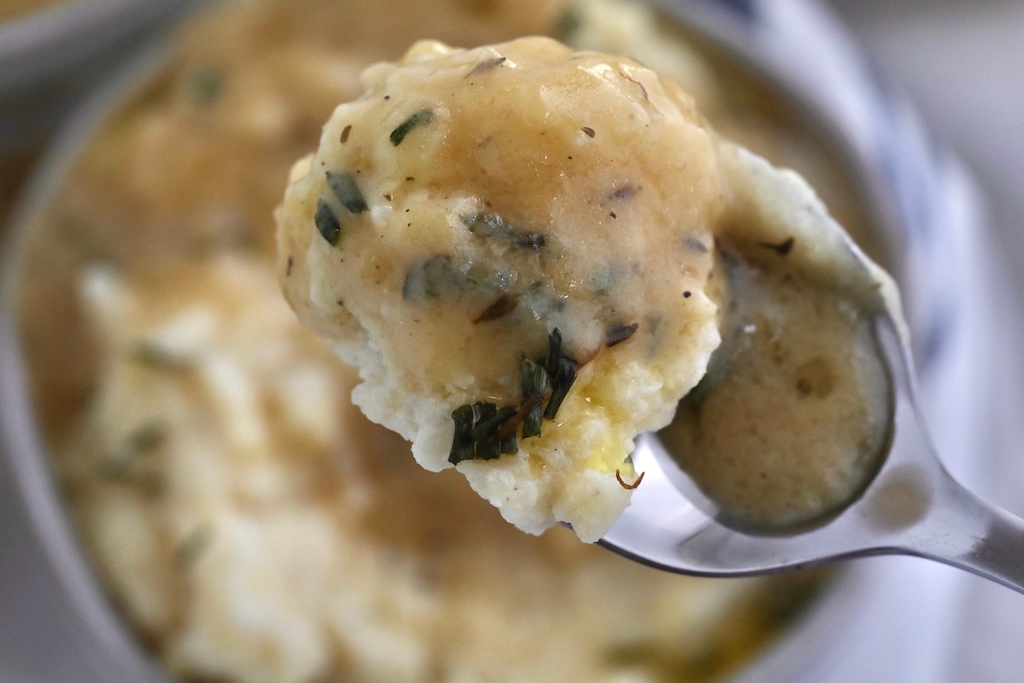 Tips for making the best keto gravy:
If you're making this gravy for a crowd, you'll probably want to double or triple the recipe (you never know who's got the heavy hand 😂).
Feel free to add in or swap out the herbs. You could use rosemary or sage in place of thyme. Try using fresh herbs instead of dried ones!
Want a creamier gravy? Add in a 1/4 cup of heavy whipping cream while it's simmering, before you sprinkle in the xanthan gum.
If you have any meat drippings, swap them out for all or part of the broth. This will make for a much more flavorful gravy! You could also use beef or vegetable broth in place of chicken broth.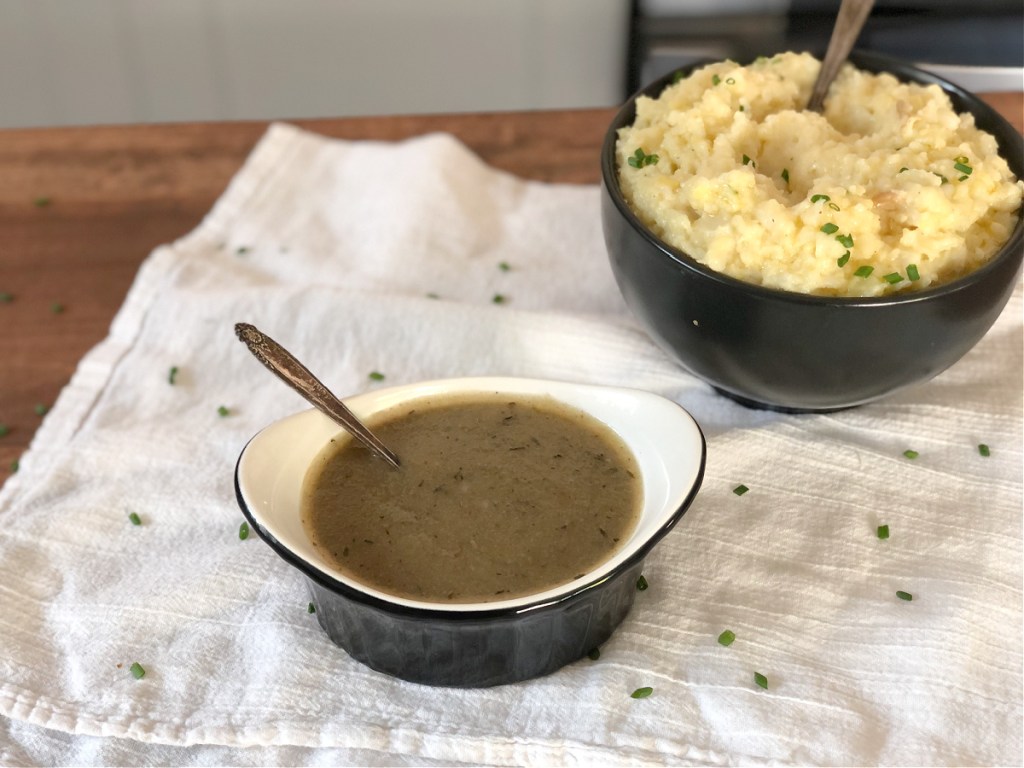 Can we just say YUM!? 🤤
Whip of a batch of this gravy to keep on hand for dinners or breakfasts. It'll keep in the fridge for a week or you can freeze it for up to three months. Drizzle it on your eggs in the morning or over chicken at dinner. It really does go with everything!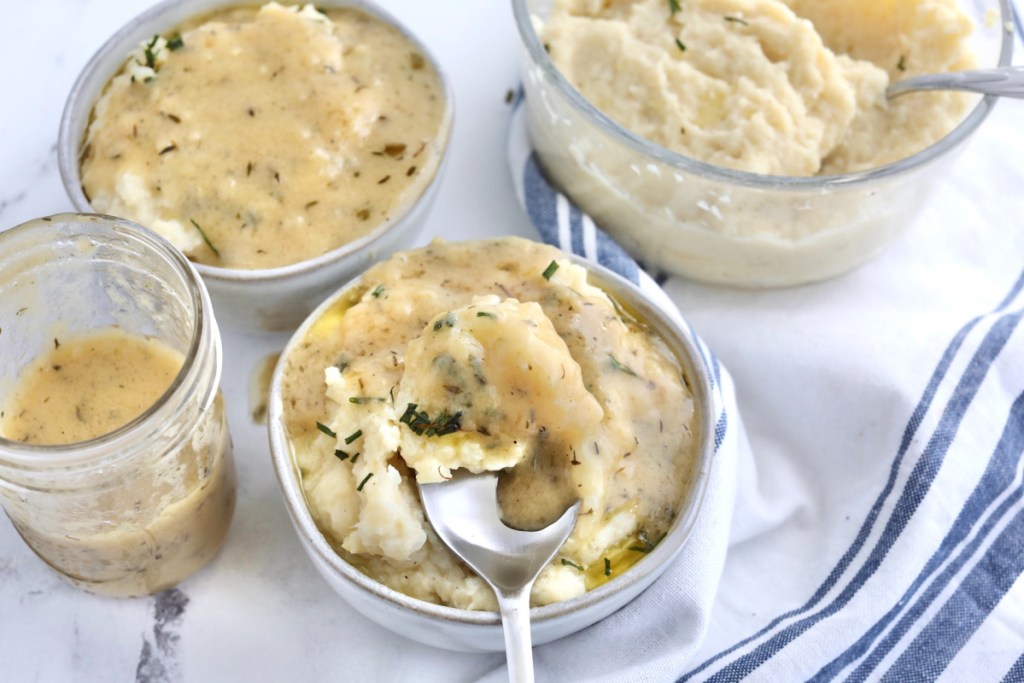 My Hip sidekick Jenna tested out this recipe and here's what she had to say:
"This gravy is awesome and so easy to make! I feel like there is a stigma surrounding making gravy from scratch like it's a really tricky process, but this recipe is so easy to follow and delicious. This will be on my Thanksgiving table this year. I love the little bit of thyme used giving it a total Thanksgiving gravy flavor I know and love. 😍 Although I gave this to my family with mashed potatoes, I could see how it would be good on anything that goes with gravy!"
---
You know what goes great with keto gravy? Our keto mashed potatoes recipe!