You've Got to Try These Bacon-Wrapped Brussels Sprouts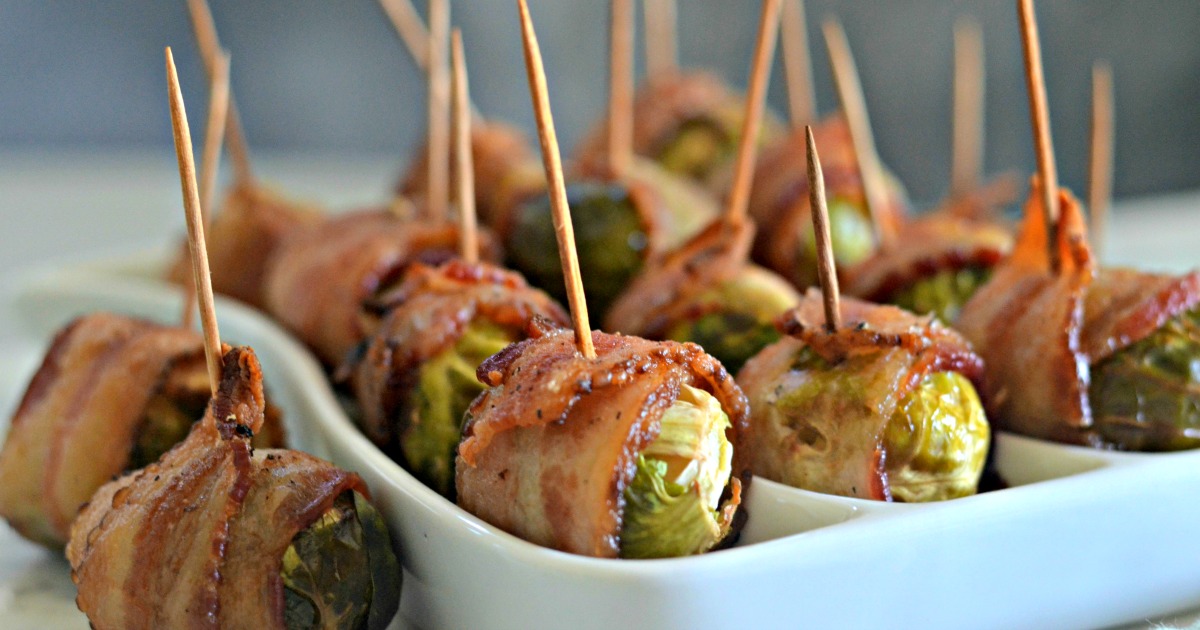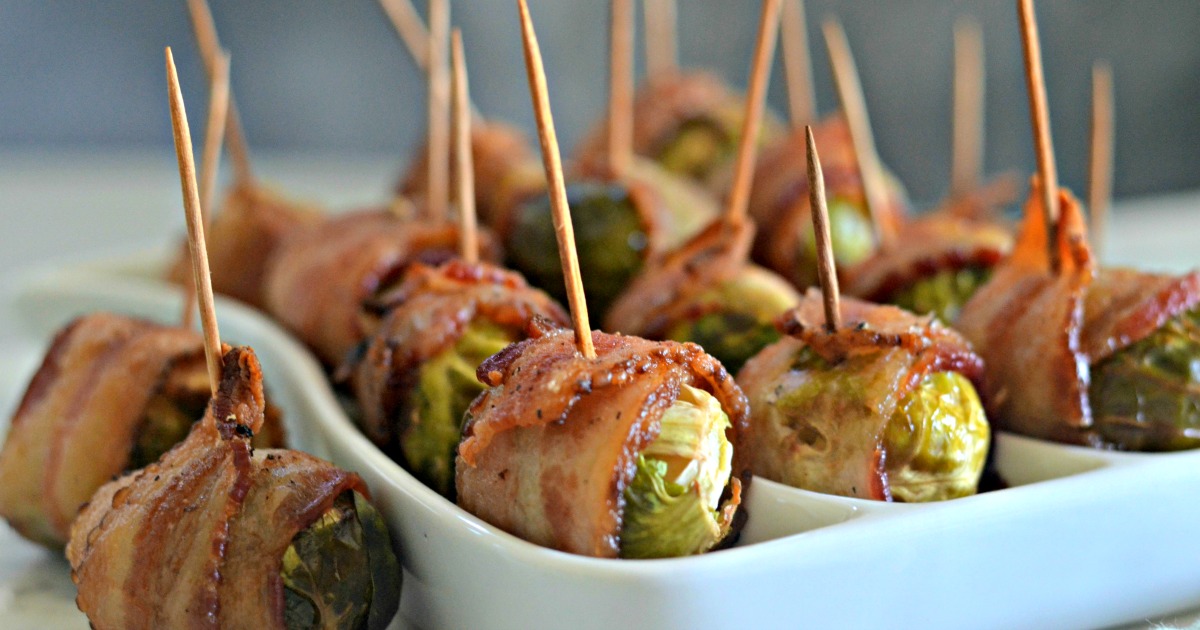 Not a fan of Brussels sprouts? Prepare to change your mind with this bacon-wrapped version!

I have one word for you: BACON.
These bacon-wrapped Brussels sprouts are super easy to make and even look kind of fancy when served as a party appetizer or snack. Plus, they score bonus points for being healthy!
Hip tips to keep in mind when making these bacon-wrapped brussels sprouts:
Get your bacon a little crispier by placing it under the broiler on high for 3 minutes after baking time.
If you use toothpicks, soak them in water first to keep them from darkening or burning.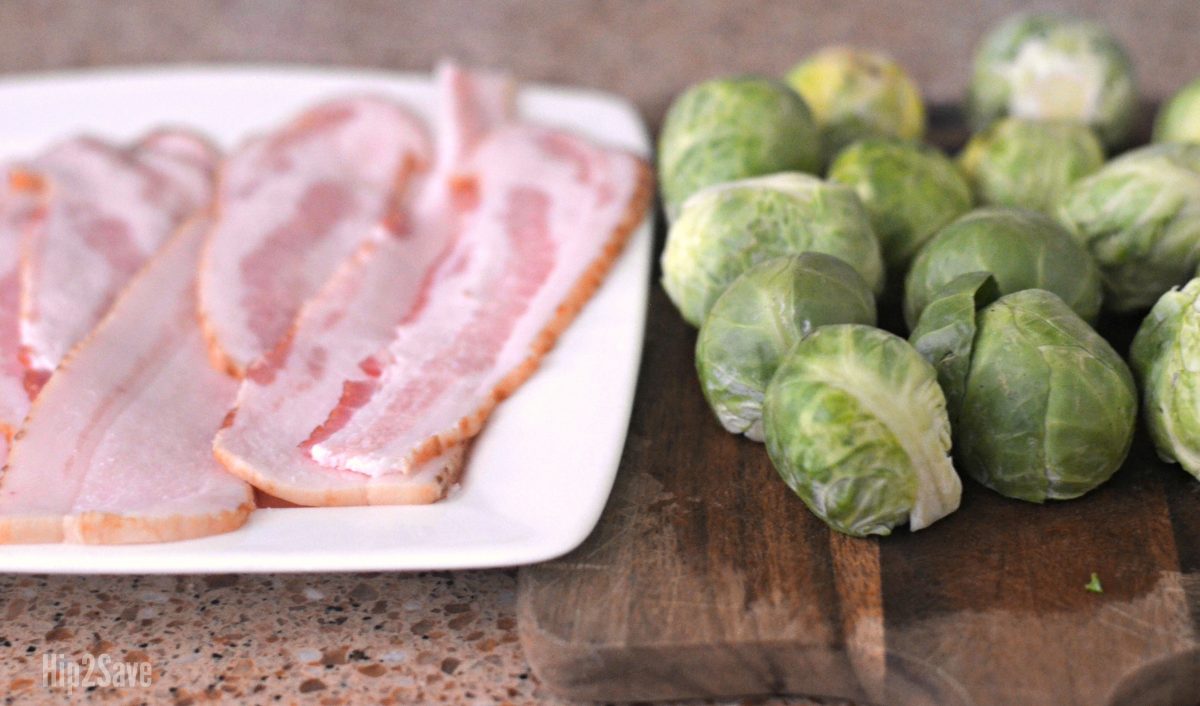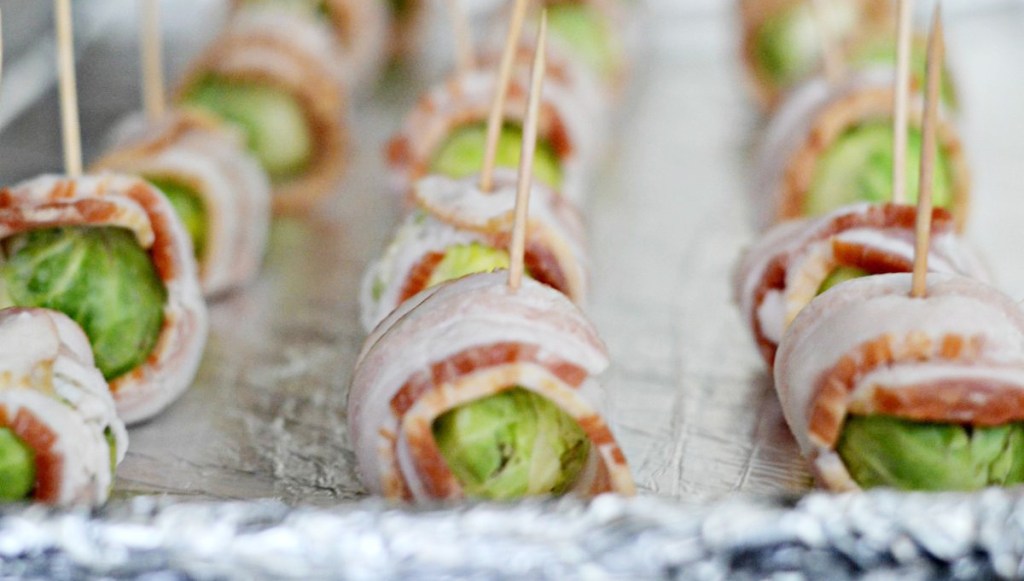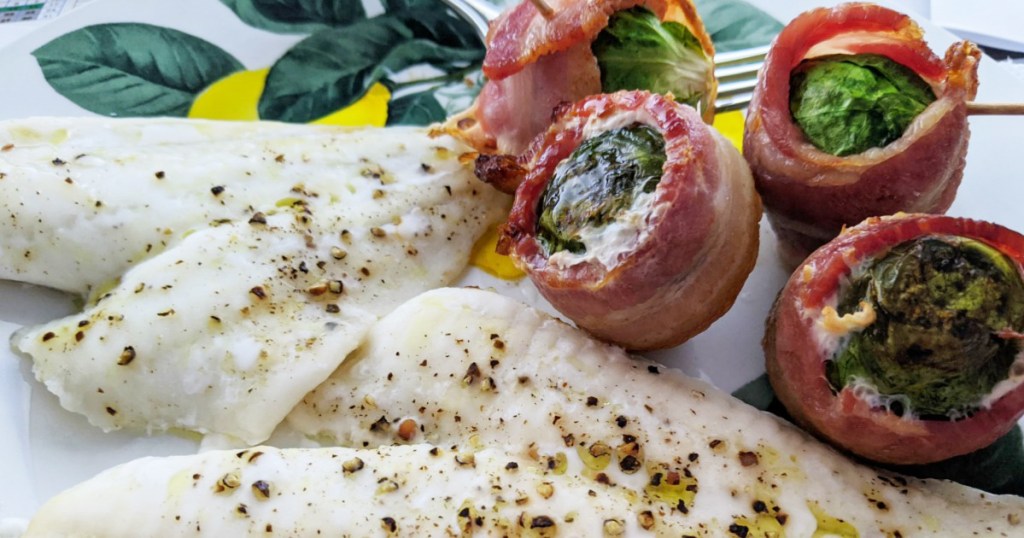 ---
Print
Bacon-Wrapped Brussels Sprouts
yield: 16 SERVINGS
prep time: 15 MINUTES
cook time: 30 MINUTES
total time: 45 MINUTES
Ingredients
8 Slices of bacon
16 Brussels sprouts
Salt & pepper to taste
Directions
1
Preheat oven to 375 degrees F.
2
Trim, wash, and dry Brussels sprouts. Cut bacon slices in half.
3
Line a rimmed baking sheet with foil. Wrap bacon around Brussels sprouts and secure with a toothpick. Place on baking sheet. Sprinkle with salt and pepper.
4
Bake at 375 degrees in the oven for about 30 minutes until bacon is cooked with desired crispness. If you like your bacon on the crispier side, after baking, put your Bacon-Wrapped Brussels Sprouts under the broiler on high for 3 minutes.
Nutrition Information
Yield: 16 appetizers, Serving Size: 1 appetizer
Amount Per Serving: 30 Calories | 2g Fat | 2g Total Carbs | 1g Fiber | 2g Protein | 1g Net Carbs
---
This is such a delicious and savory treat. I ate a bunch of them before sharing them with the kids. 😉 What a perfect match for bacon and Brussels sprout lovers like me!
I love that this recipe makes 16, it's ideal as a keto side or as an appetizer for a family of 4-5.
---