You've Got to Try This Lemon Parmesan Keto Brussels Sprouts Salad!
Delicious keto Brussels sprouts salad in just 15 minutes!
Brussels sprouts rise to a whole new level when enhanced with lemon and Parmesan cheese. Oh, and did I mention pine nuts? You've never tasted Brussels sprouts quite like this before!
Who knew Brussels sprouts could be so good?

Those cute little "baby cabbages" have garnered a less than illustrious reputation. People often complain about their bitterness, and many times the only place they show up is on the Thanksgiving table. No more, because these little vegetable darlings are delicious when sauteed with lemon juice and Parmesan cheese.
Add in some buttery goodness and toasted pine nuts and even the kids will love these. This salad is so simple to make as your food processor does most of the work. The perfect crowd-pleasing side dish!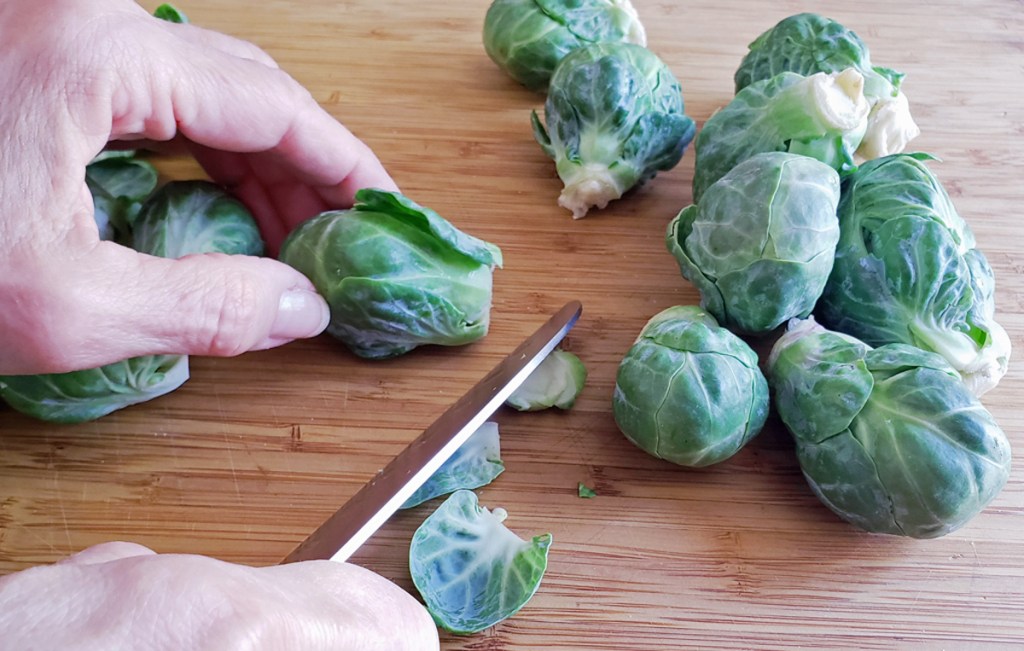 How to "shred" Brussels sprouts…
To prep Brussels sprouts, whether using the slicing blade of your food processor or a sharp knife, rinse well with cold water. If you are slicing these by hand, cut off the bottom stem and tear off any leaves that are wilted or yellowed. Next cut them in half vertically, place the flat, cut side on the cutting board, and slice the long way into very thin ribbons.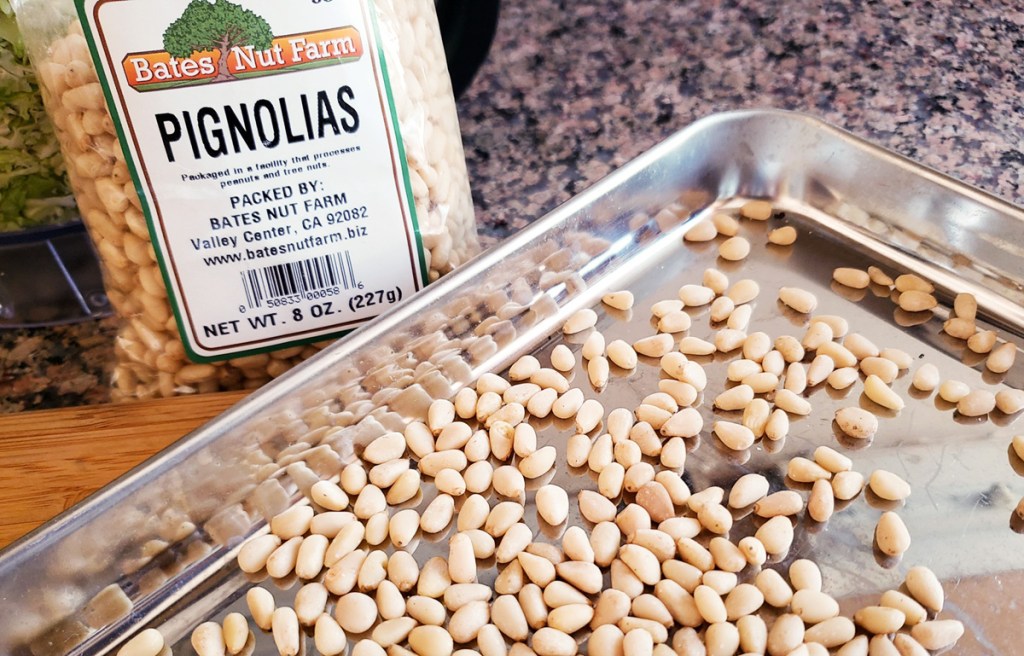 Pine nuts (or pignolias) are sweet, tender, buttery tiny seeds from pine cones. There are about 20 varieties of pine trees that have seeds large enough to harvest. Toasting them enhances their flavor, but they're extremely delicate so use caution not to burn them.
To toast pine nuts, preheat a non-oiled heavy-bottomed skillet over medium-high heat, toss in the pine nuts, and immediately reduce heat to medium-low. Continue to stir with a wooden spoon or spatula until they are lightly golden. Stirring ensures they won't burn.
When golden remove from the pan and let cool (and try not to eat them before they go into the recipe… or better yet, toast extras!) You can also toast pine nuts in the oven. Preheat the oven to 350 degrees F, spread pinenuts on a baking sheet in one layer, and toast for about 5 to 10 minutes, stirring every 2 to 3 minutes.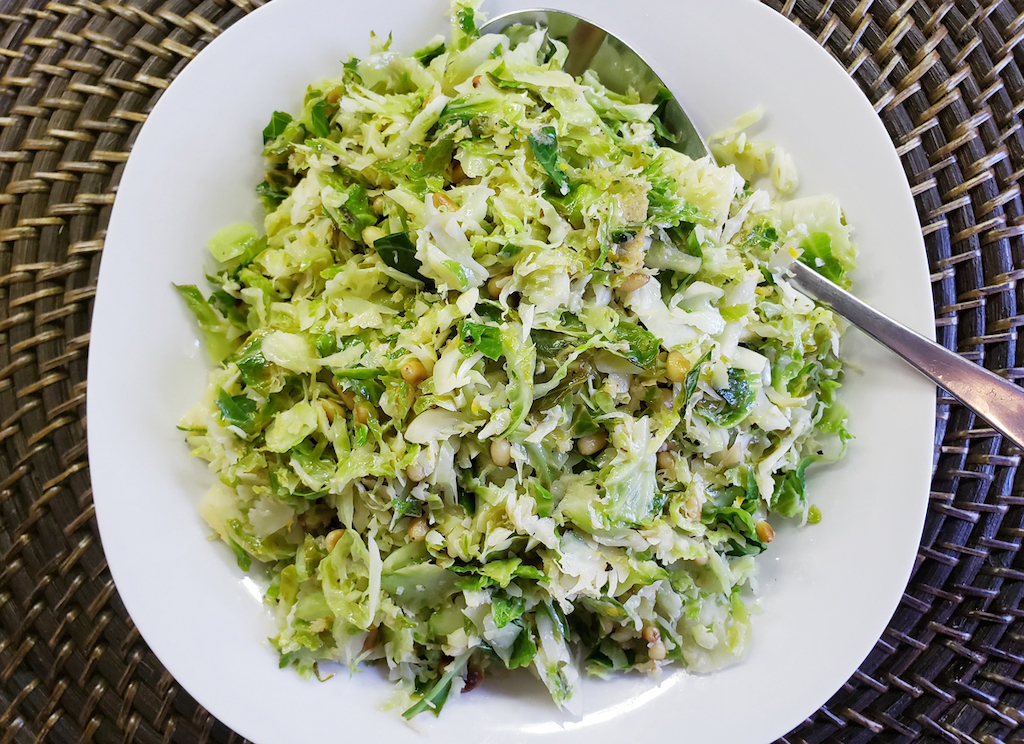 Tips for making the best lemon Parmesan keto Brussels sprouts salad:
When zesting a lemon, just use the outer yellow skin. The white pith below the skin is bitter.
Store nuts in sealed containers or in plastic bags in the freezer. It extends their shelf life because the oils in nuts contain unsaturated fat that is more prone to rancidity.
I chose ghee or clarified butter for this recipe because it adds that marvelous buttery flavor, and it won't burn as butter will. Ghee also has a very pleasant, slightly nutty flavor that butter lacks. Olive or avocado oil will work just as well, but you won't get that buttery flavor.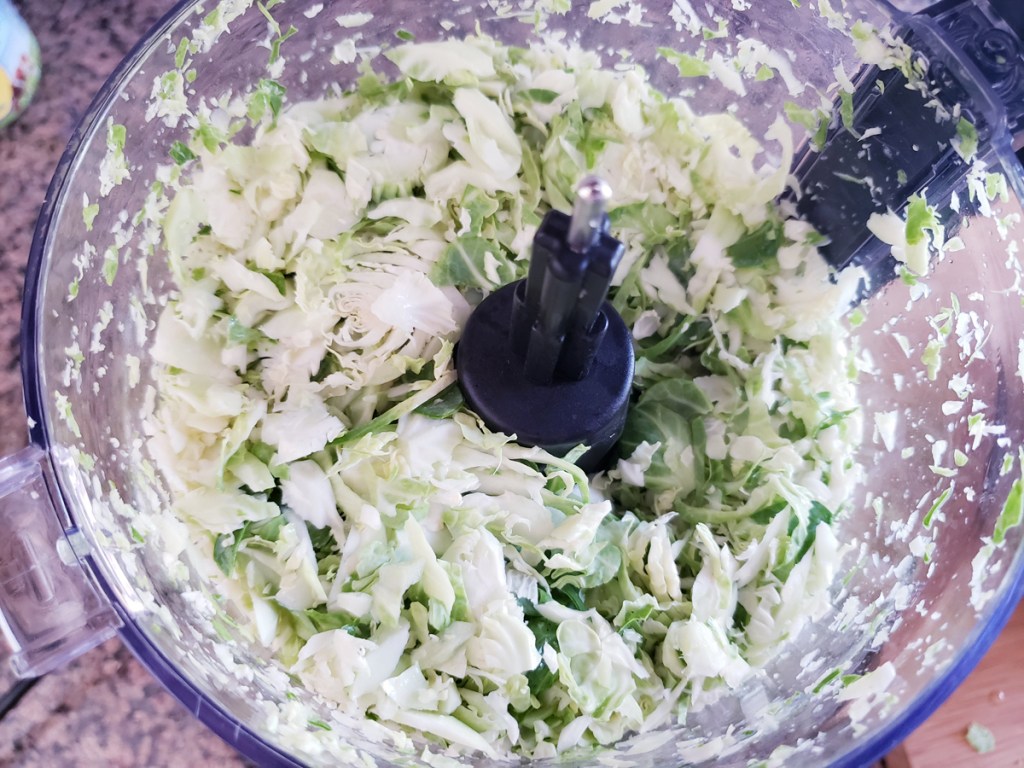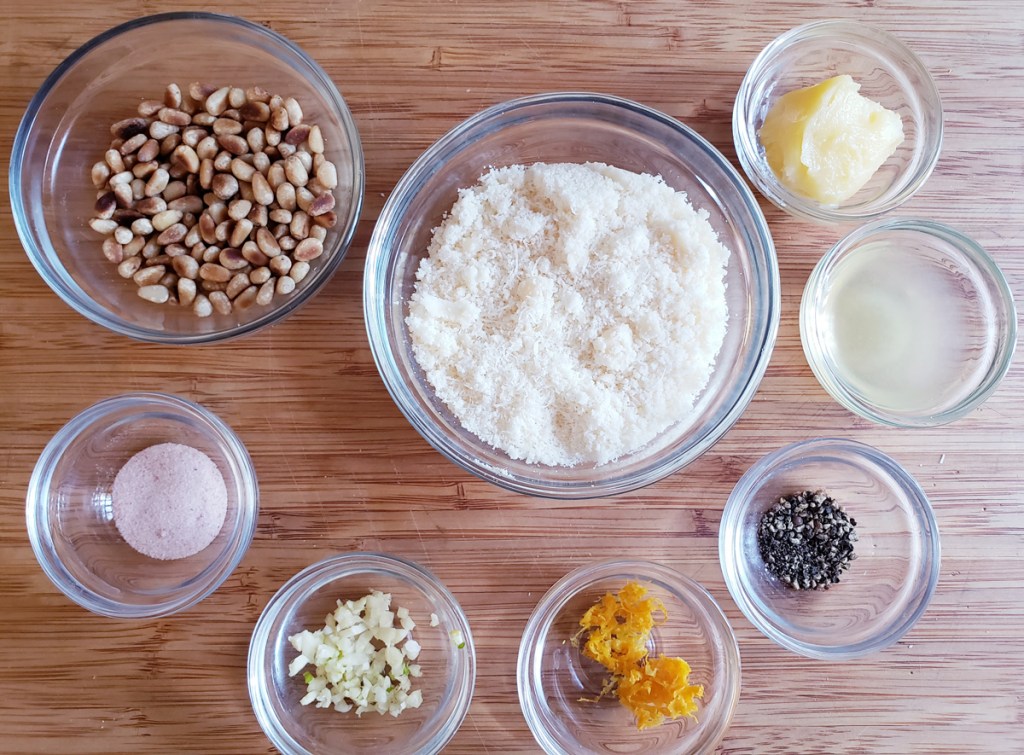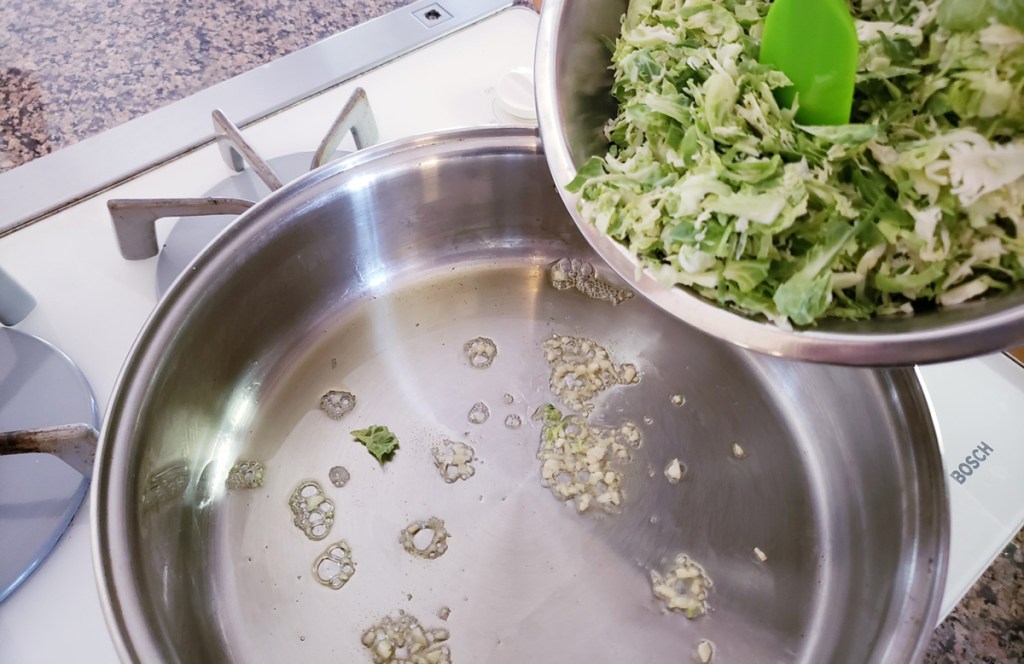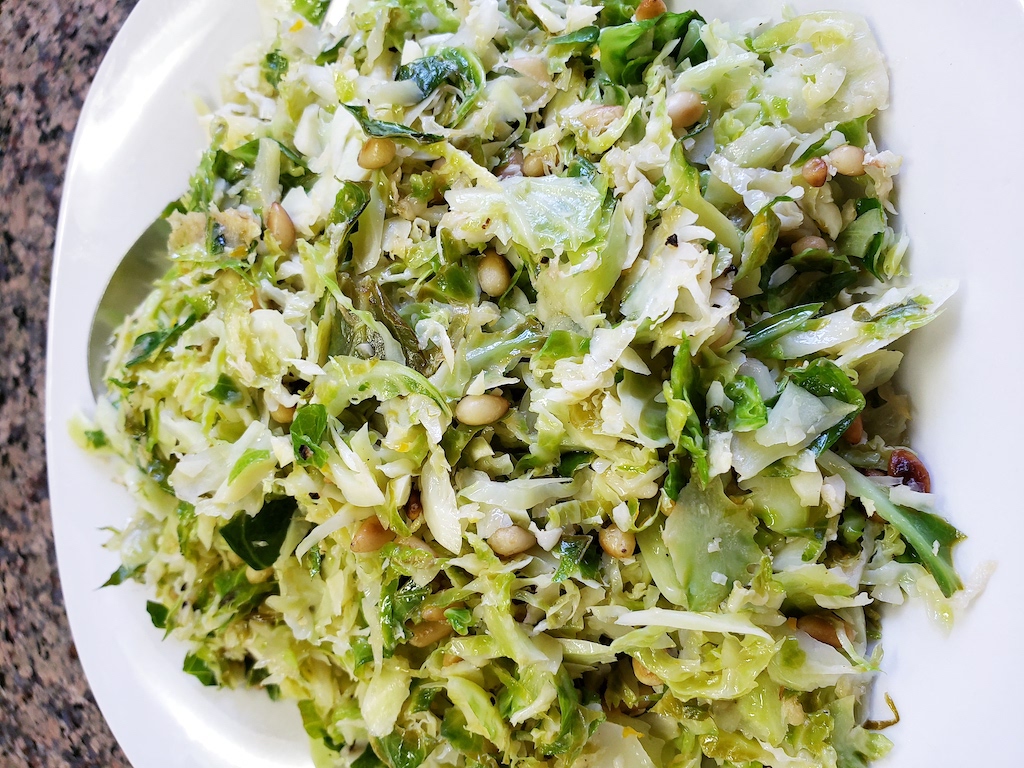 ---
Print
Shaved Brussel Sprout Salad
yield: 4 SERVINGS
prep time: 8 MINUTES
cook time: 8 MINUTES
total time: 16 MINUTES
This Brussel sprout keto salad is sautéed with lemon, Parmesan cheese, and garlic to create this yummy side dish.
Ingredients
1 pound Brussels sprouts
1 garlic clove, minced (or 1/2 tsp)
2 tablespoons lemon juice, about 1/2 to 3/4 lemon
1 teaspoon lemon zest
1/2 cup Parmesan cheese, grated
1/2 teaspoon salt
1/4 teaspoon black pepper
Directions
1
Clean Brussels sprouts by washing in cool water, cutting off the bottom stem, and removing any wilted or discolored leaves. Cut in half vertically, put into food processor bowl, and use the slicing blade to pulse, and shred the Brussels sprouts. You can also cut them by hand.
2
Add ghee or oil to a skillet over medium-high heat. When ghee/oil shimmers, add garlic, reduce heat to medium, and sauté for about 1 minute.
3
Add Brussels sprouts and lemon juice and sauté on medium heat for 3 to 4 minutes.
4
Add the lemon zest, Parmesan cheese, pinenuts, salt, and pepper, and toss to combine. Sauté for another 2 minutes. Serve immediately. Enjoy!
Additional Notes
One lemon is enough for the juice and the zest.
Nutrition Information
Yield: 4 servings, Serving Size: 1 cup
Amount Per Serving: 136 Calories | 11.1g Fat | 5.6g Total Carbs | 1.3g Fiber | 1g Sugar | 0g Sugar Alcohol | 5.3g Protein | 4.3g Net Carbs
---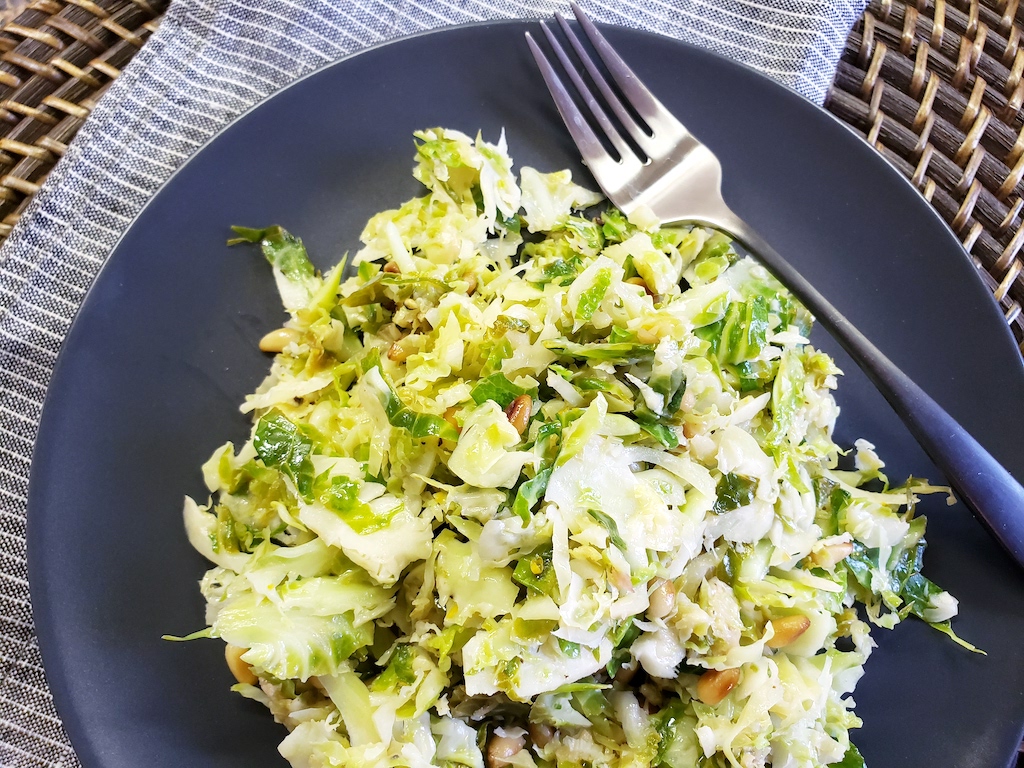 Whether it's a special event or weeknight dinner, sautéed Brussels sprouts totally rock the plate!
While salads are known to be side dishes, this sautéed Brussels sprouts version easily steals the show as a main dish. The flavors of bright lemon and roasted pine nuts are a combo that can't be beat!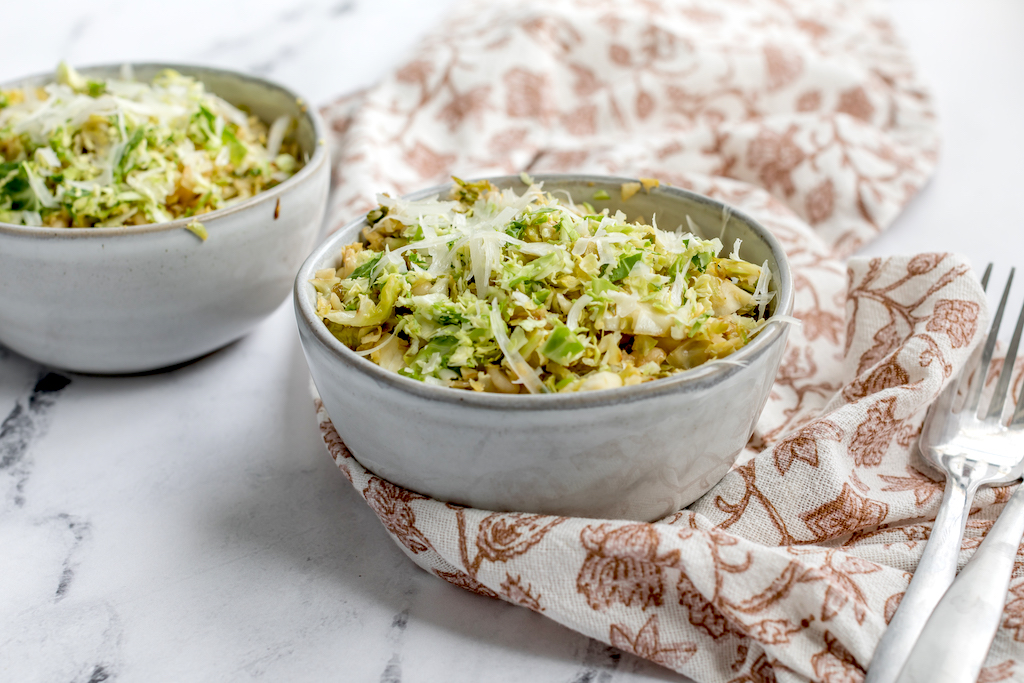 My sidekick Jenna gave this recipe a try and here's what she thought:
"I really love the flavor of this keto Brussels sprouts salad! The fresh lemon with the fresh Brussels sprouts is such a delicious combination. I think the other thing that would make this even more incredible is bacon lol! Is it just me or do Brussels sprouts and bacon just belong together? In all seriousness though, I do love this salad! It's crunchy, fresh, and flavorful!"

---
Make it a hearty meal by serving this salad with oven-baked salmon or a juicy London broil.