Miss Chips? Thin Slim Foods Has Got Your Crunch Craving Covered!
Did somebody say keto chips?! Be still my heart…❤️
Missing crunchy snacks on your keto diet? Cheese crisps and pork rinds get old after a while before you start craving something more like a real chip and thanks to Thin Slim Foods, you can get your crunch on without sacrificing loads of carbs.
BeyondChipz Torpillas are dangerously delicious and I wouldn't be surprised if you become quickly addicted to one of their many savory chip flavors. It's products like these that make the keto diet extra tasty!
---
Here's why you need a bag (or 5 bags) of these keto-friendly chips from Thin Slim Foods: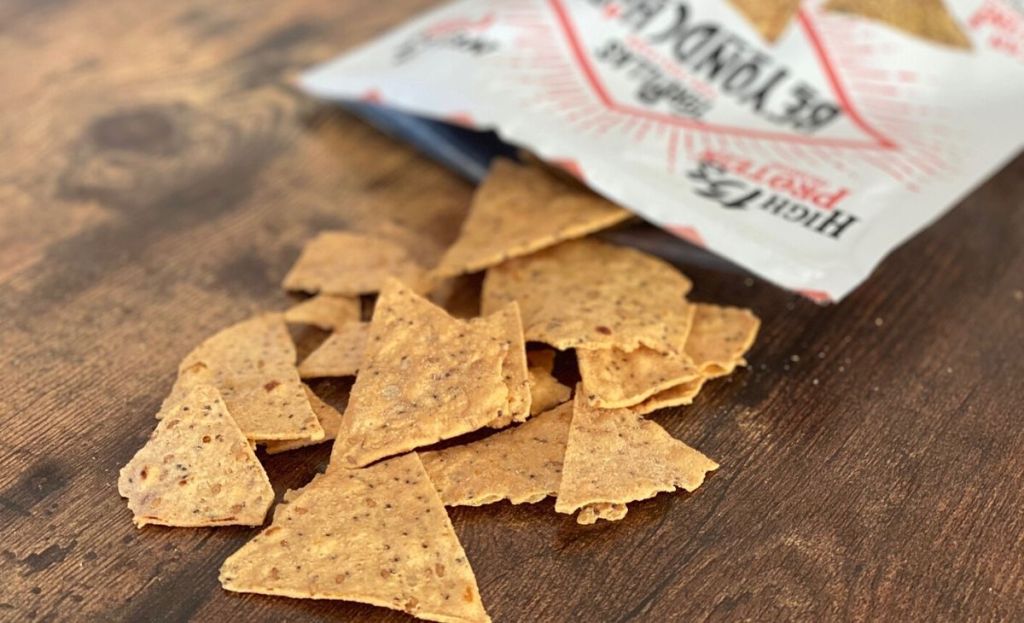 They're very reminiscent of real chips.
If your taste buds can remember the zesty splendor of Doritos and tortilla chips, Thin Slim Foods keto-friendly version will take you right back to when you enjoyed those carby snacks.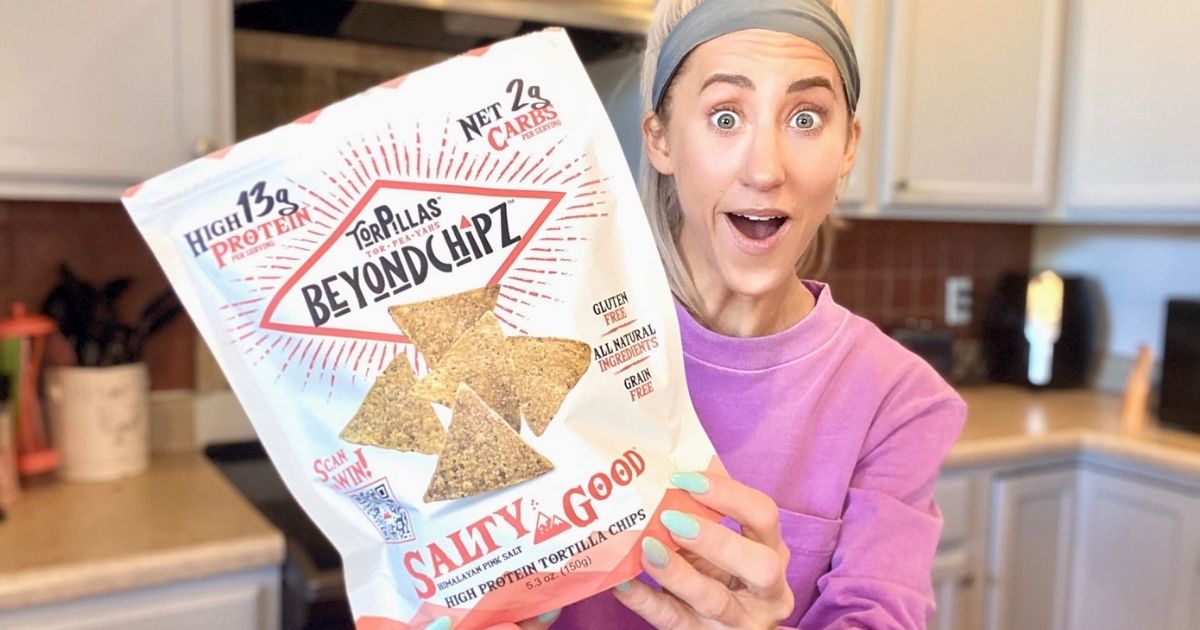 The texture of BeyondChipz Torpillas is crunchy just like chips should be, but the addition of chia, flax, and sunflower seeds make it even better in my opinion. And don't even get me started on the magical seasonings—they make it hard to stop eating them!
Gobble them up by the handful when you need a quick bite or make a plate of epic keto nachos for dinner. Either way, you'll be coming back for more of these flavorful low-carb chips from Thin Slim Foods!
"These chips are great! My daughter is taking them every day in her snack bag (she's 10). It's a yummy gluten-free option. They are also very filling if you are looking for a substantial snack but want something crunchy. Great product!!"
---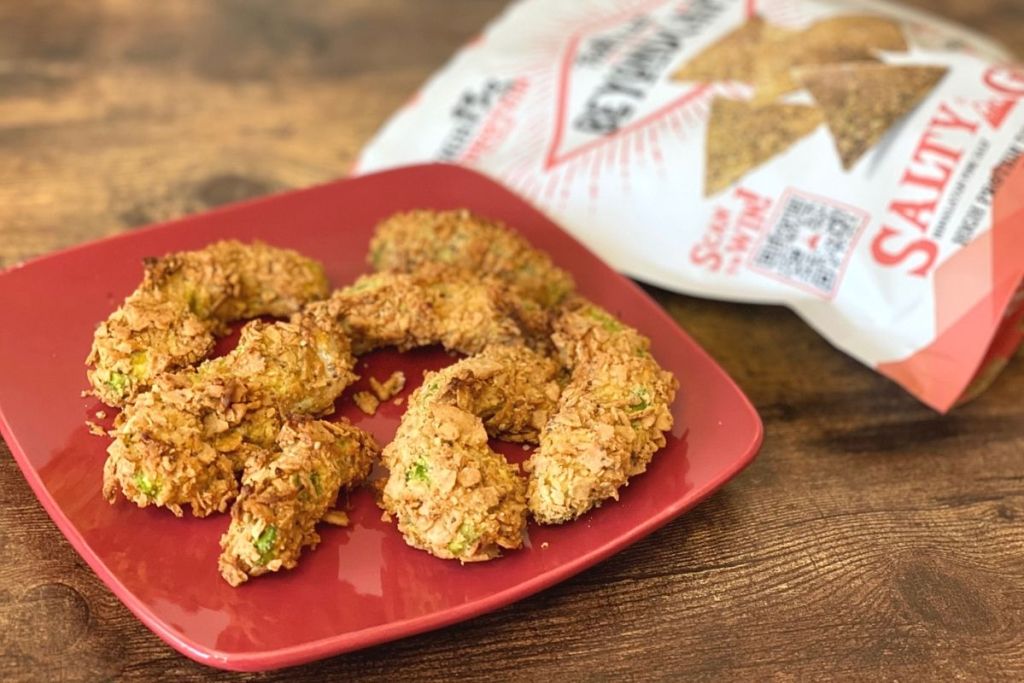 You can use your ThinSlim Foods chips in a variety of yummy keto meals!
From loaded nachos to casseroles with the perfect crunchy topping, there are tons of different ways you can put these keto chips to use. Here are a few meal ideas to get you inspired:
Who knew these keto Torpilla chips could be the star ingredient in so many appetizing dishes!
---
The ingredients in Thin Slim Foods keto chips are pure and simple.
BeyondChipz is honest about what's in their Torpillas, but they're also honest about what's NOT in them. There are no traces of soy, potato, corn, rice, peanuts, or wheat in these low-carb chips and they're also gluten-free and 100% vegan. How is it possible that healthy chips taste so darn good?!
"I have been desperately looking for a healthy alternative for my salty snack cravings and finally found it. These are awesome and the chips look exactly like the picture with the perfect amount of seasoning. Can't wait to try the other flavors."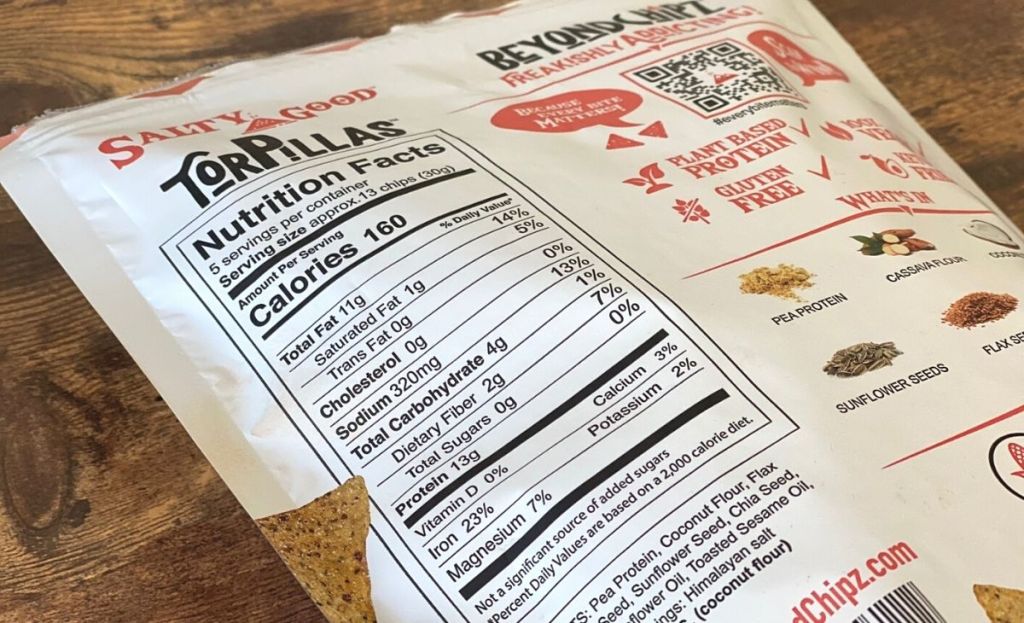 Thin Slim Foods BeyondChipz Torpillas nutrition:
Serving size: about 13 chips (30g) | 160 Calories | 11g Fat | 4g Total Carbs | 2g Fiber | 0g Sugar | 13g Protein | 2g Net Carbs
Ingredients: Pea protein, coconut flour, flaxseed, pumpkin seed, sunflower seed, chia seed, cassava flour, sunflower oil, toasted sesame oil, black pepper, Himalayan sea salt.
These keto-friendly chips not only provide a healthy helping of fat to keep you fueled, but they're also packed full of plant-based protein for extra good sustenance!
---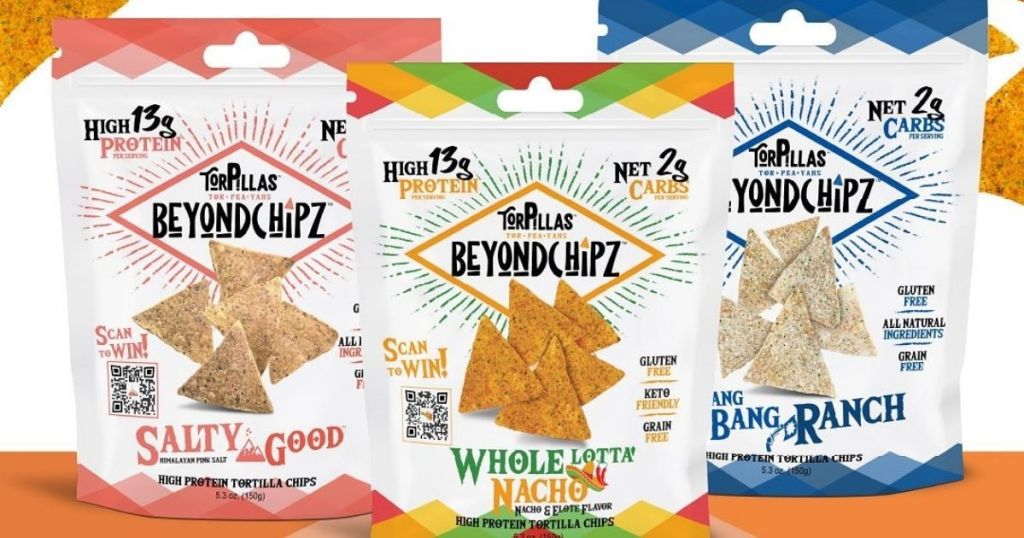 Torpillas come in 9 different keto chip flavors!
As if one flavor of these tasty BeyondChipz wasn't enough! Get your keto snacking on with a bag of Bada BBQ or Bang Bang Ranch or try one of the more traditional options like Plain Ol Tasty or Salty Good. There are just too many enticing flavors to pick just one! Head over here to check out the rest of the yummy options.
"Wow – Just received my chips and it feels so good to have a chip without the guilt and still packed full of flavor and crunch! You just changed my life. Thank you from the bottom of my heart."
---
Torpillas aren't the only yummy keto food ThinSlim Foods whips up.
Before you stock up on some crunchy keto chips, don't forget to check out the other low-carb offerings from ThinSlim Foods. This company is practically a keto goldmine!

Enjoy bread and bagels again with some keto Nutella or other low-carb spreads or whip up a bowl of saucy noodles with their highly-rated, low-carb Impastable.
You'll want to save room for dessert though because ThinSlim Foods also has a variety of cakes, cookies, and other sweet treats to delight your palate! If you're feeling overwhelmed by all of this keto goodness, just go for the sampler pack that'll give you a taste of everything!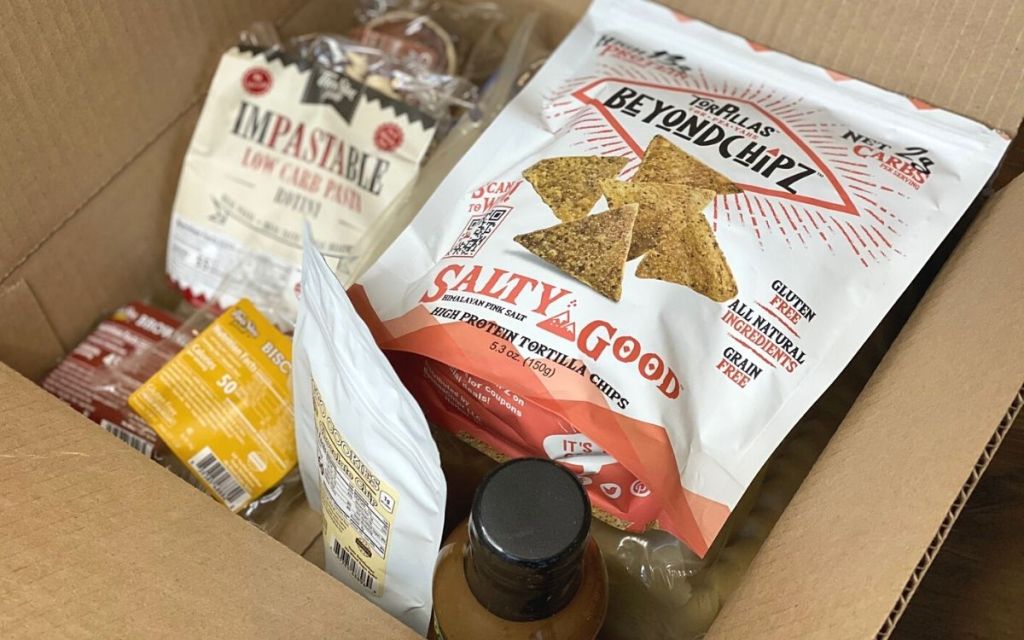 Ready to stock up and save on Thin Slim Foods? Check out these deals!
---
Check out our list of the best keto snacks to buy next!