Rebel Milk is the Latest Keto Milk Out There… But is it Worth the Price?
Check out how we feel about the all-new keto classic Rebel milk and Rebel chocolate milk!
Looking to try new keto milk?
Dairy milk is usually pretty high in carbs, so most keto folks avoid it. My Hip sidekick Angela spotted the trending Rebel milk that hit the shelves at her local supermarket. This keto milk is lactose-free, high in fat, and low in carbs. It also only has 1g of sugar, a nutrition fact that instantly caught our eyes!
Retailing at just under $7, we realize this Rebel milk is pretty steep in price compared to other non-dairy milk products. However, we still wanted to give this a try because we always love to see new keto products hit the shelves!
You probably know Rebel for their ice cream. 🍨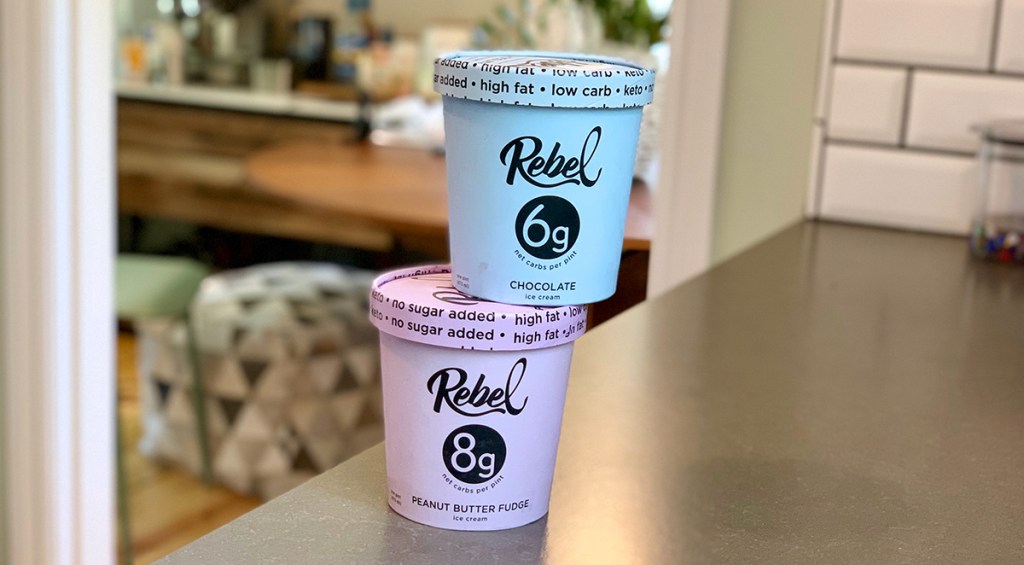 If you didn't know, Collin and the rest of our Hip2Keto team absolutely love Rebel ice cream! This is definitely what they're best known for. When we heard they've expanded to milk, we couldn't wait to try it.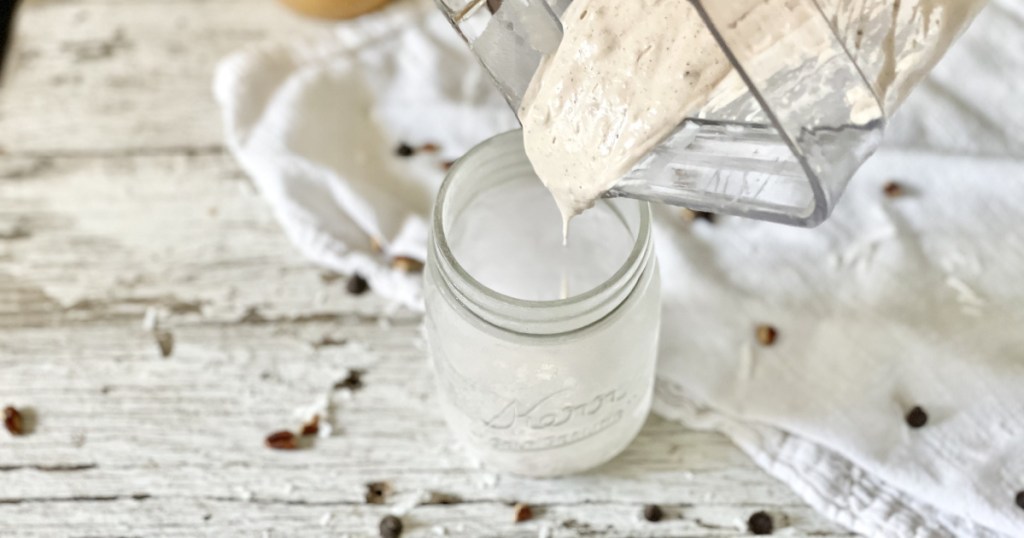 Coming in two flavors, you can enjoy plain cream Rebel milk and Rebel chocolate milk. If this milk is anything as good as the ice cream, we're pretty sure we just found the heaven of the keto world! Think of all the smoothies, milk shakes, cereals, and other things you can enjoy with this milk. 🤩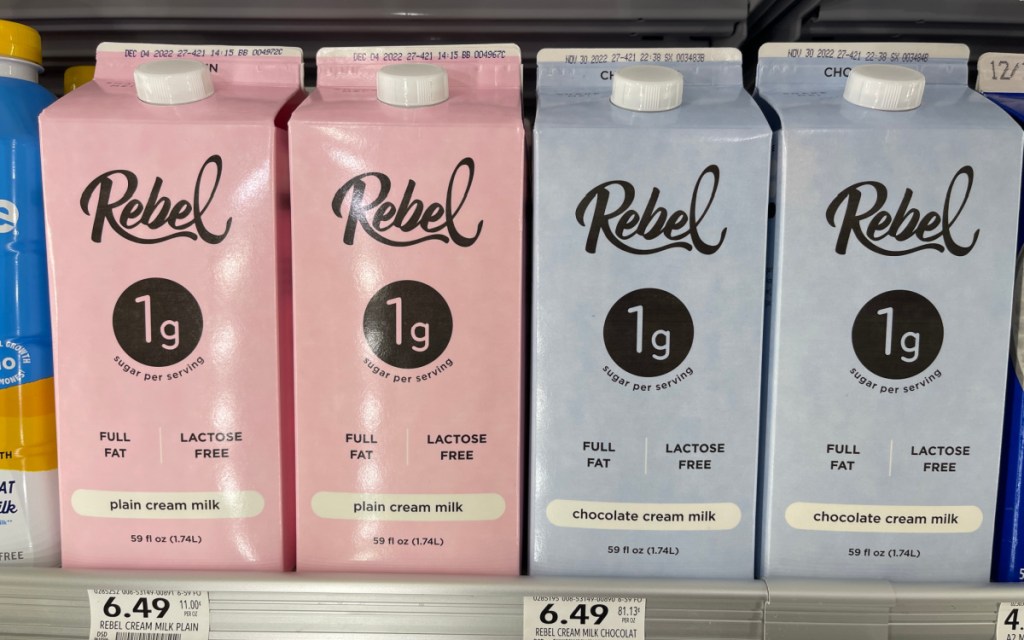 What to know about keto-friendly Rebel milk:
It's recommended to shake the milk carton prior to serving.
Although it is lactose-free, make sure you refrigerate this!
Compared to regular milk, this keto milk has 12 times less the amount of sugar. It's sweetened with monk fruit and allulose, which contributes to the low carb count and naturally sweet taste.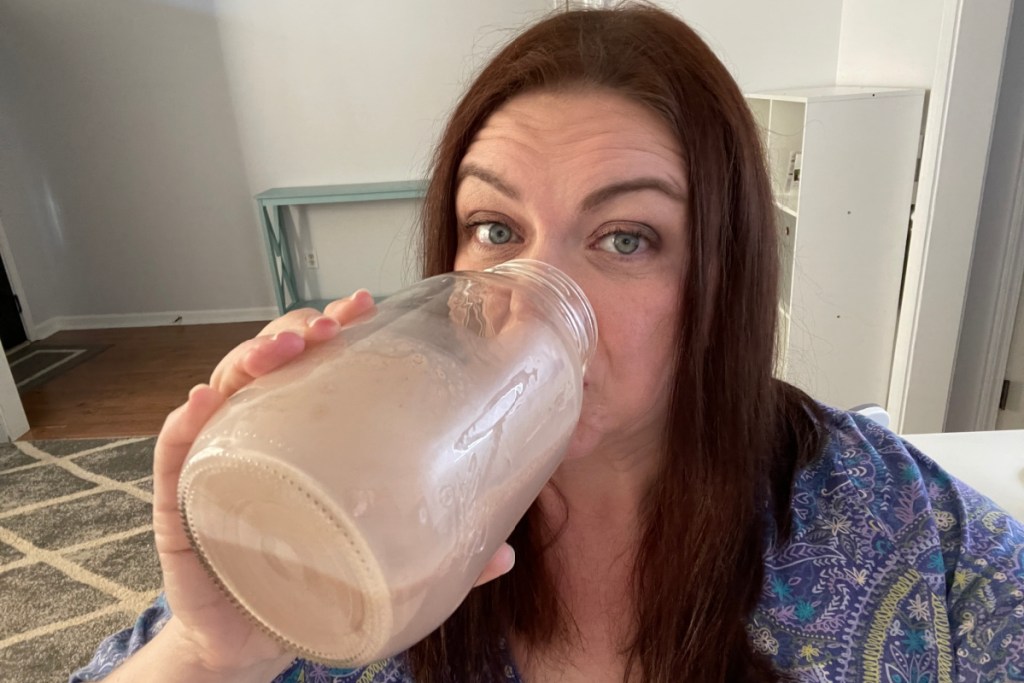 Here's what Angela says about Rebel keto milk:
"OMG, the Rebel Creamery Milk is SOOOOO good! The chocolate seriously tastes like regular chocolate milk and is only 1.9g net carbs per serving. The regular cream flavor is 1.4g net carbs. The bad thing? It's way too expensive, it's over $7 for a half gallon."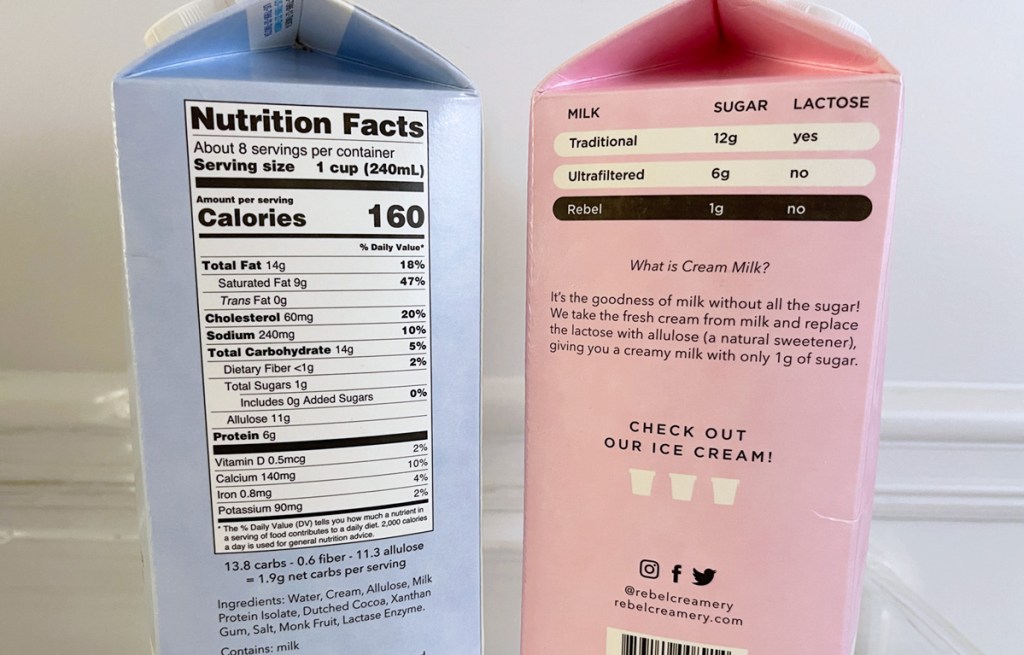 Rebel Chocolate Cream Milk
Serving Size: 1 Cup | 160 Calories | 14g Fat | 14g Total Carbs | <1g Fiber | 1g Sugar | 11g Allulose | 6g Protein | 1.9g Net Carbs
Ingredients: Water, Cream, Allulose, Milk Protein Isolate, Dutched Cocoa, Xanthan Gum, Salt, Monk Fruit, Lactase Enzyme.
---
Rebel Plain Cream Milk
Serving Size: 1 Cup | 130 Calories | 12g Fat | 3g Total Carbs | 0g Fiber | 1g Sugar | 5g Protein | 1.4g Net Carbs
Ingredients: Water, Cream, Allulose, Milk Protein Isolate, Xanthan Gum, Natural Flavor, Salt, Monk Fruit, Lactase Enzyme.
---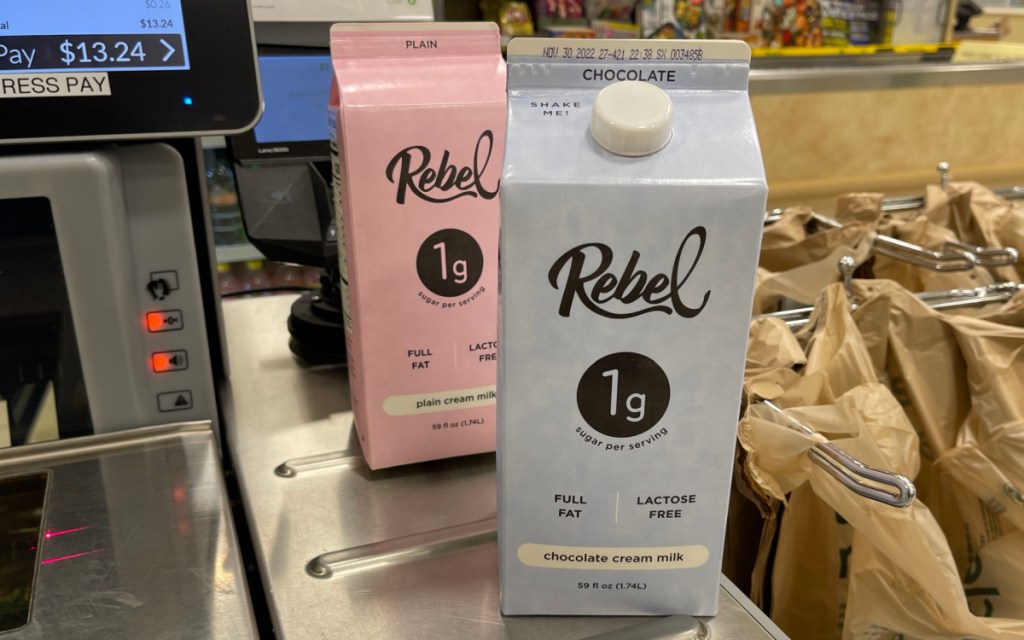 Will you give Rebel milk a try?
Because of the price, this probably isn't going to be the milk that we buy on a regular basis. However, Angela absolutely loved the taste and consistency of it, so it's definitely worth a try! Since this just recently launched, be sure to check out the store located on RebelCreamery.com to find a location near you.
---
Did you know ALDI now has even more varieties of their keto bread?!