Our Keto Ice Cream Taste Test Results Are In (We Have One Winner & a Definite Loser!)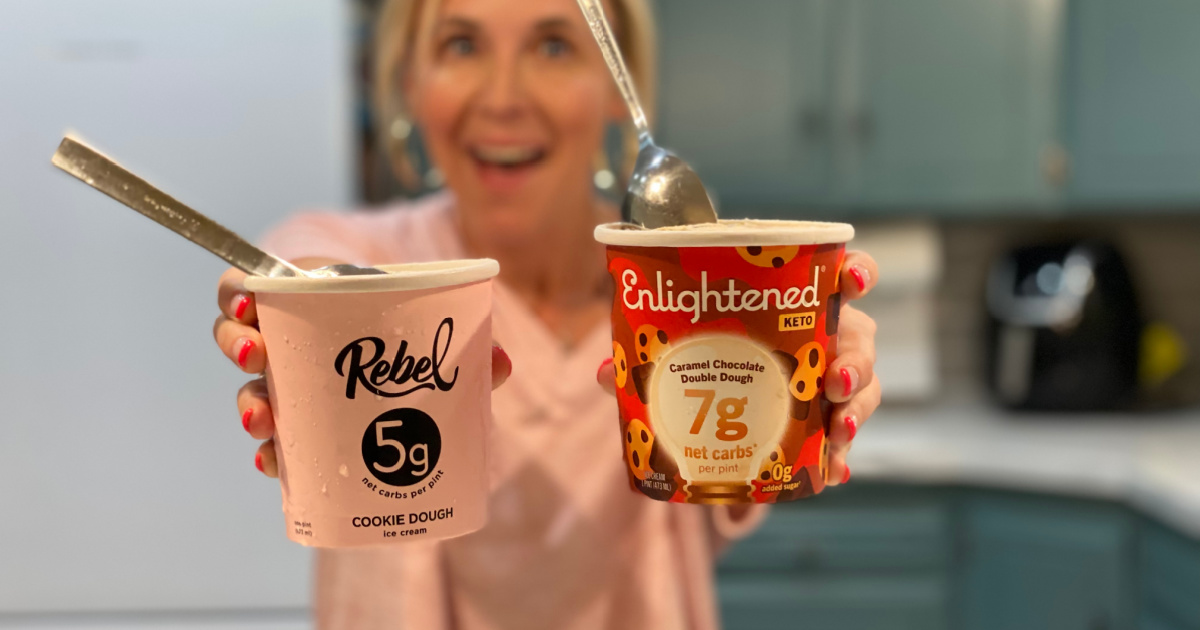 Another spoonful? Don't mind if we do!
We taste-tested a few of the most widely available keto ice creams that we were able to pick up at Walmart (oh, what a chore 🤣) and we're bringin' you guys our honest reviews of each!
We've ranked these keto ice creams in order of our least liked (*aka* the worst!) up to our hands-down favorite brand we can't seem to stop eating! 🍦
---
4. Halo Top has unique flavors… but we just couldn't get past the texture.
We hate to start this list off on a negative note, but in the spirit of keepin' it real… guys, this keto ice cream is just not it. 😔 And yes, that picture above is of me throwing this keto ice cream in the trash can. 😬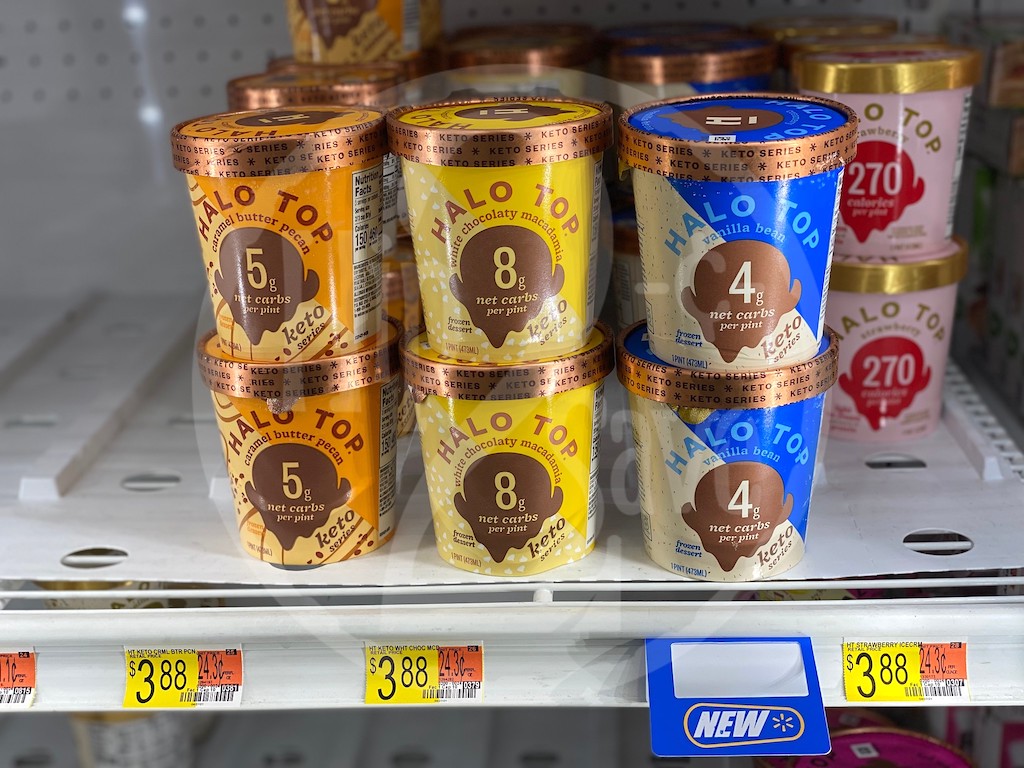 With flavors like Caramel Butter Pecan and Chocolate Caramel Lava Cake, we really wanted this ice cream to work out, but it apparently wasn't meant to be. The consistency was way too grainy for my liking and honestly reminded me more of porridge than ice cream. I was truly not a fan and neither was Stetson.
BUT, just because we weren't fans doesn't mean you won't like it. Some folks are really crazy about Halo Top, so I guess don't knock it until you've tried it yourself… and be sure to come back and let us know what you think.
---
3. Real Good ice cream was tasty, but we think there are better keto options out there.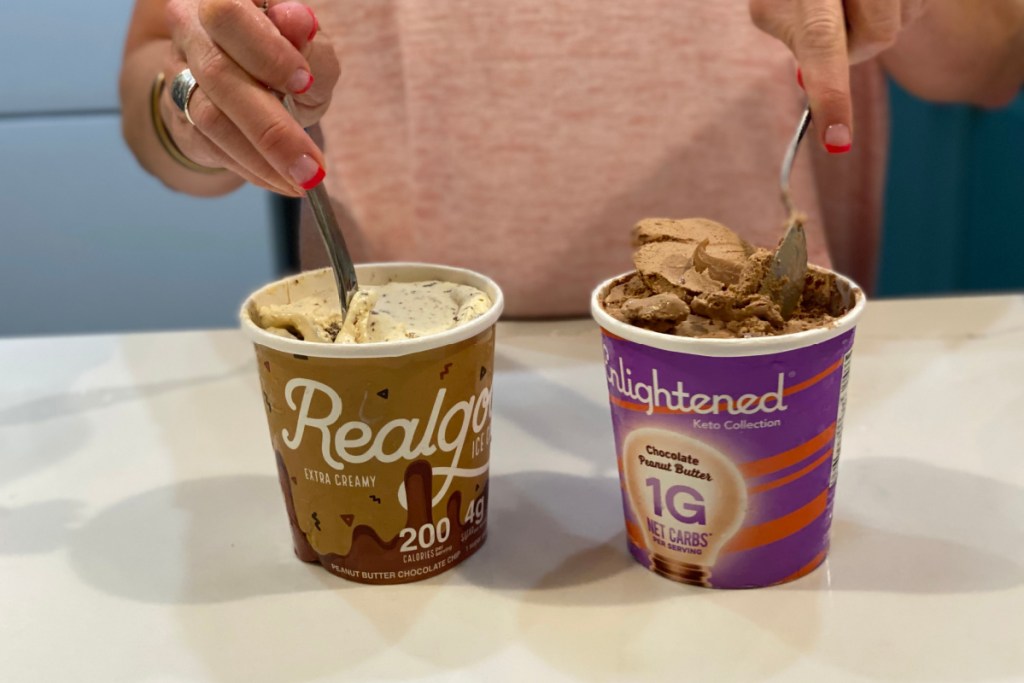 Okay guys, the flavor of Real Good ice cream is actually pretty on point. It's creamy, chocolatey, peanut-buttery, and sweet, but it's also not the lowest carb option we tried. The Peanut Butter Chocolate flavor we tried tasted good, but there's a whopping 8g net carbs per serving.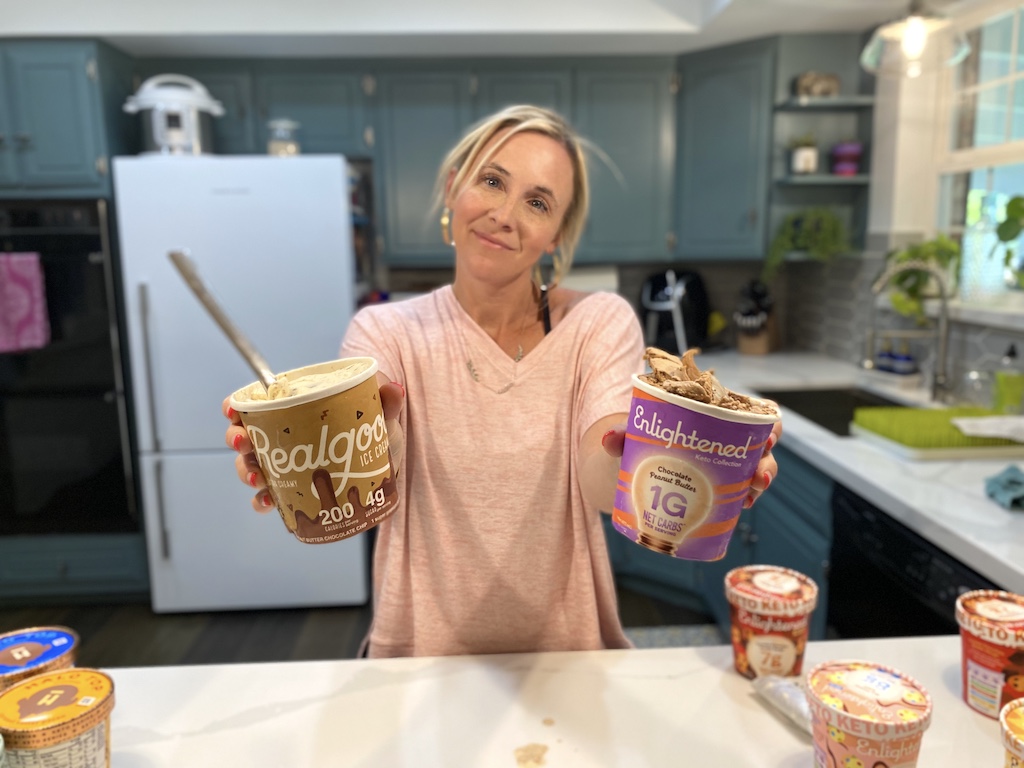 To be fair, that's a pretty low amount when compared to normal, high-carb ice cream. But considering we tried some keto ice creams that have fewer net carbs per pint, we just think there are better choices for ya out there. However, this may be a great buy if you're just trying to lower your sugar intake (but not necessarily be keto) or you only like frozen treats every once in a blue moon. We here at Hip2Keto like them a little more often than that. 🤣
Flavors seem to be a little limited in stores, but you can check to see if your Walmart has the same Peanut Butter Chocolate ice cream we tried, or see the full flavor selection on the Real Good website.
---
2. You won't feel bad eating an entire pint of Rebel ice cream with just 6 net carbs.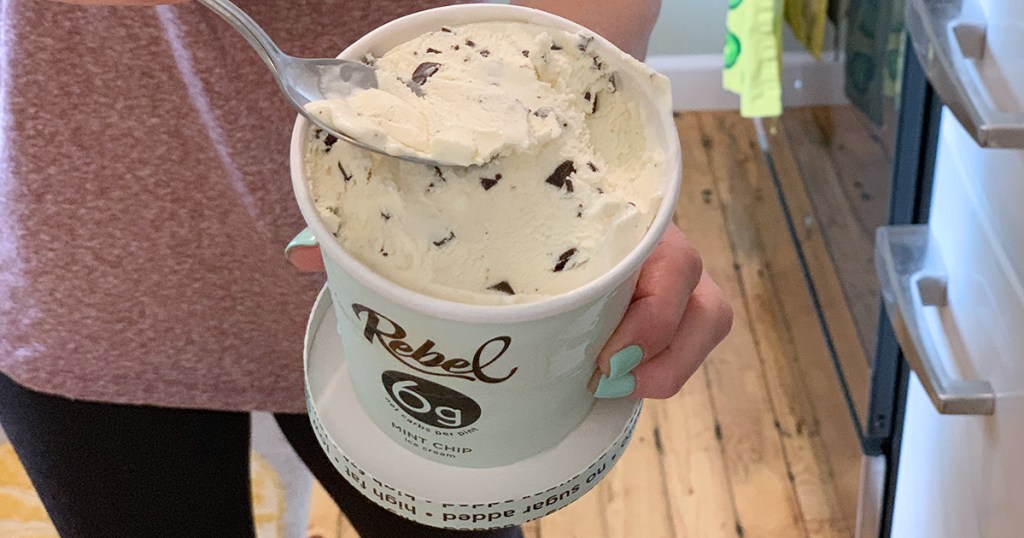 Now this is an ice cream brand we actually love—we have a hard time containing ourselves around these perfect pints of frozen heaven! The price per pint isn't outrageous, and it's just about on par with other non-keto frozen treats. Plus, you can enjoy an ENTIRE pint if you want and it'll only set you back 6 net carbs! They also have a TON of flavors, but we gotta tell ya, the mint chip might be our fave.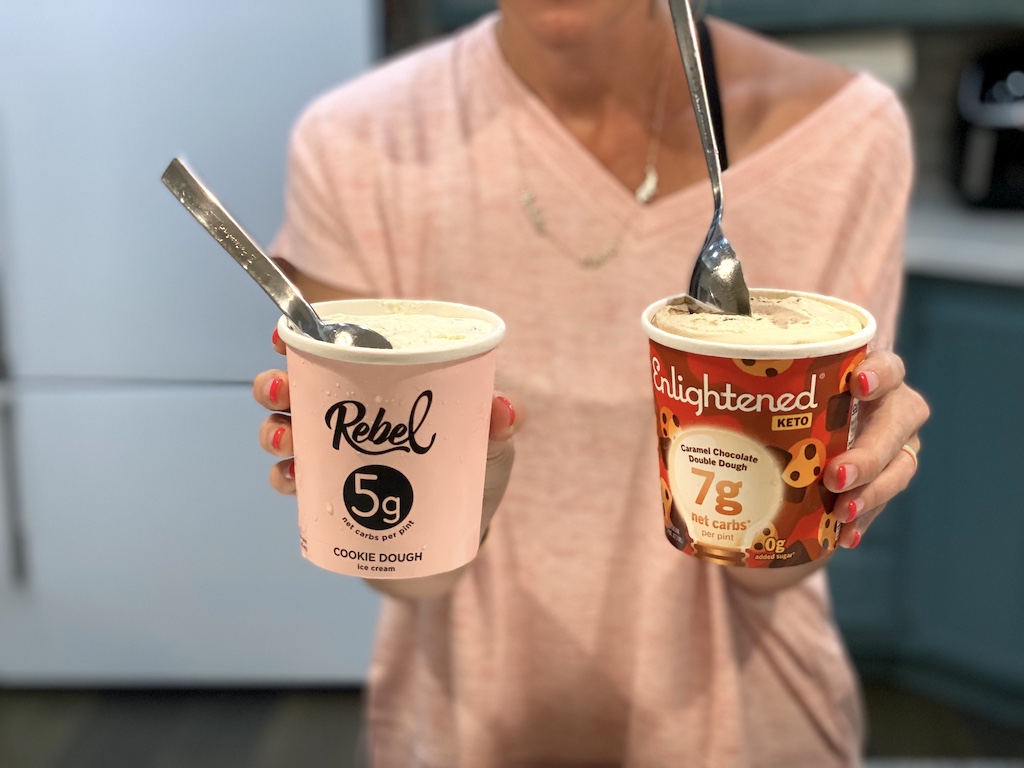 The only downside to the Rebel ice creams we tried is that they do have just a little aftertaste, but it's nothing that stops us from digging into these delectable pints.
To taste the yumminess for yourself, just head over to your nearest Walmart for the best price per pint!
---
1. Drum roll please🥁… Enlightened is hands down our favorite keto ice cream of them all!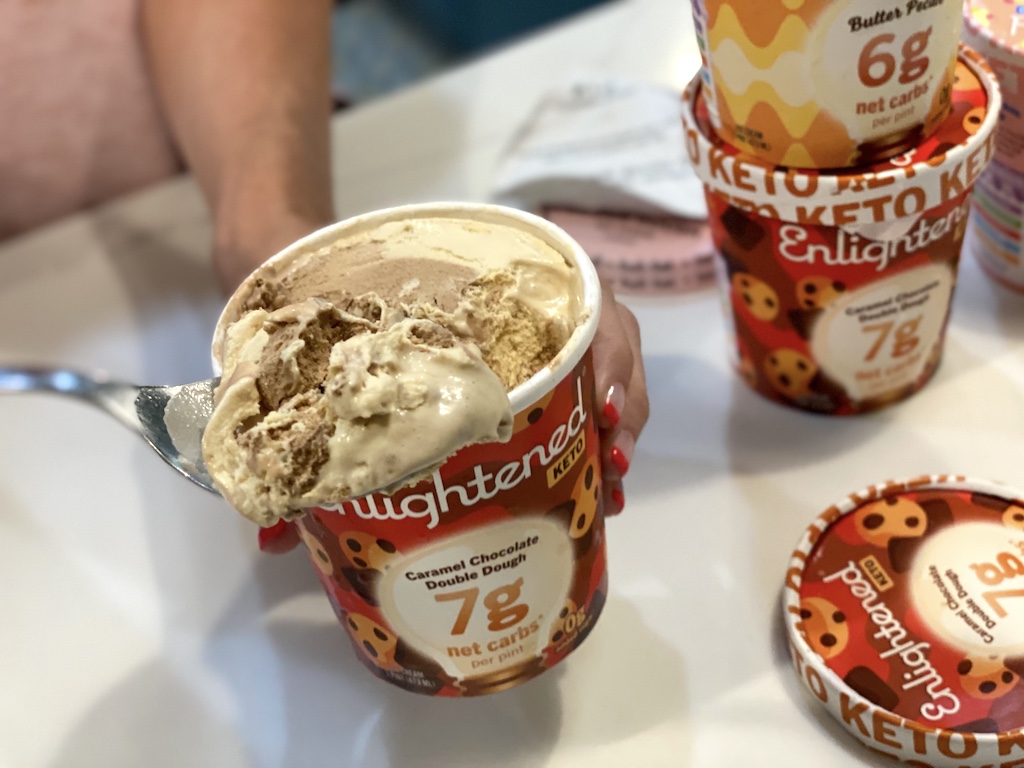 Where to buy:
It's no secret that we're huge fans of Enlightened Ice Cream (like literally, our entire Hip2Keto team)! They have some of the best flavors and really do taste so much like real, sugary, creamy ice cream! YUM!
We even went on Facebook Live (over two years ago! 😱) to try out the tempting flavors with no added sugar and our taste buds were in total heaven!
You can even ditch the spoon and try their equally delicious keto ice cream bars as well!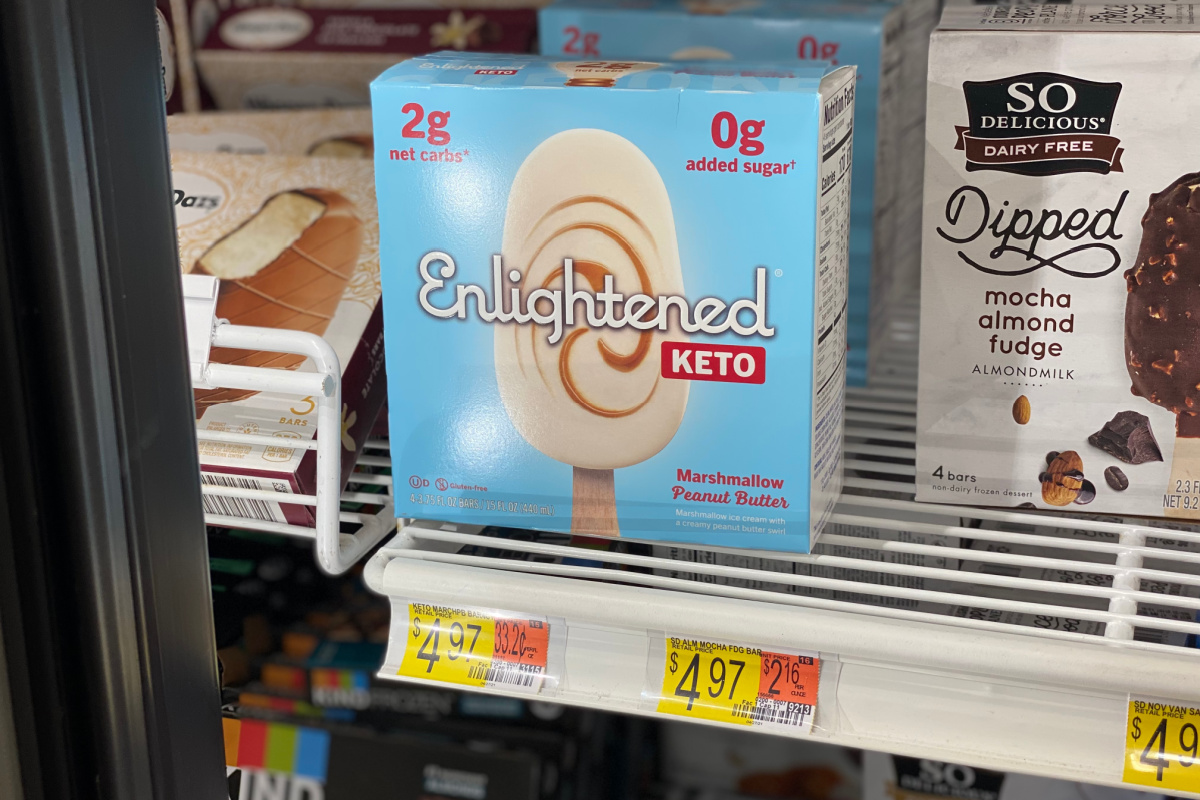 "There's nothing better than the Enlightened Keto Collection ice cream. It's so creamy, smooth, and you really cannot tell that it's not regular ice cream. The flavors are all a home run too!" -Angela, Hip sidekick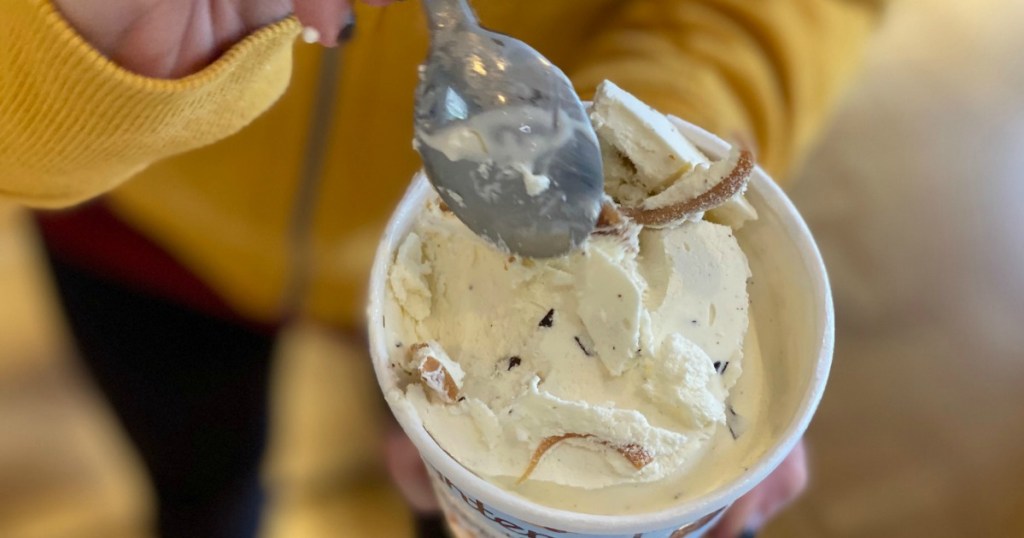 Not to keep going on about our love for the Enlightened ice cream keto collection, but it's not only the best keto ice cream brand–we think it's the best period. While Rebel ice cream is a close second, what really gives Enlightened the edge is its awesome, creamy texture and no weird aftertaste. We're seriously crazy about it! 😍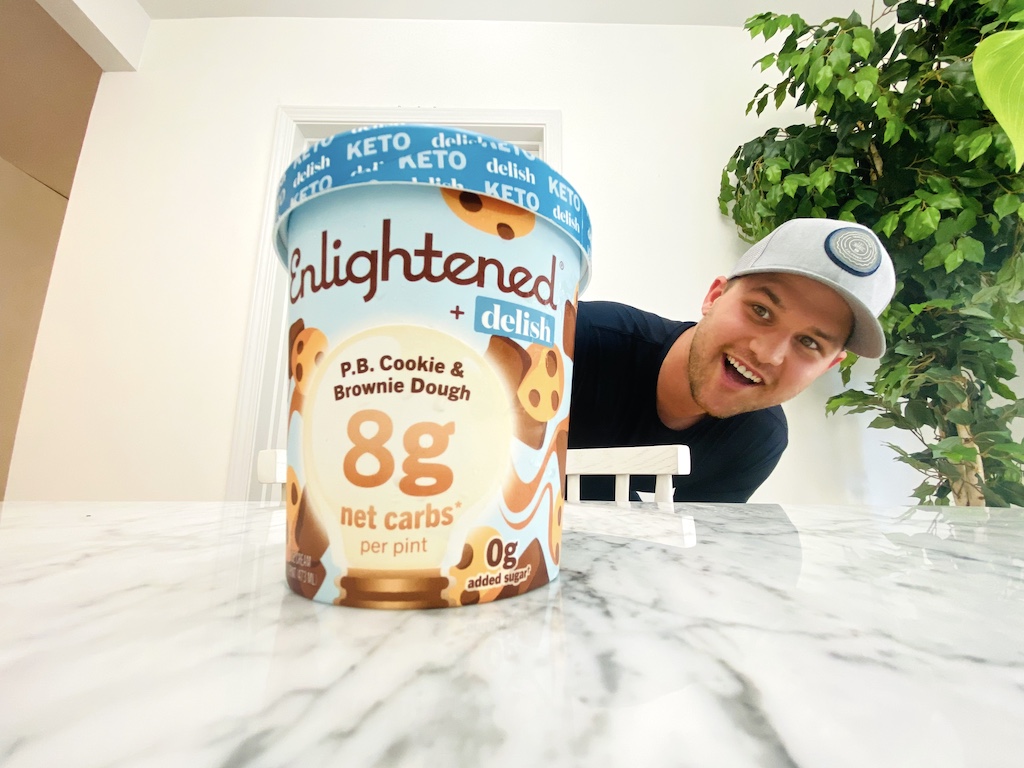 To test it out for yourself, we found the best prices at Walmart, but you can have access to all the yummy keto flavors online! Enlightened's website offers sales on their 8-pint packs and FREE shipping on orders $50, so you can stock up on even more keto sweetness for a sweet price. 🙌
---
Wanna make your own frozen dessert? Try this perfectly summery keto blueberry ice cream!