6 of the BEST Keto Ice Cream Brands to Buy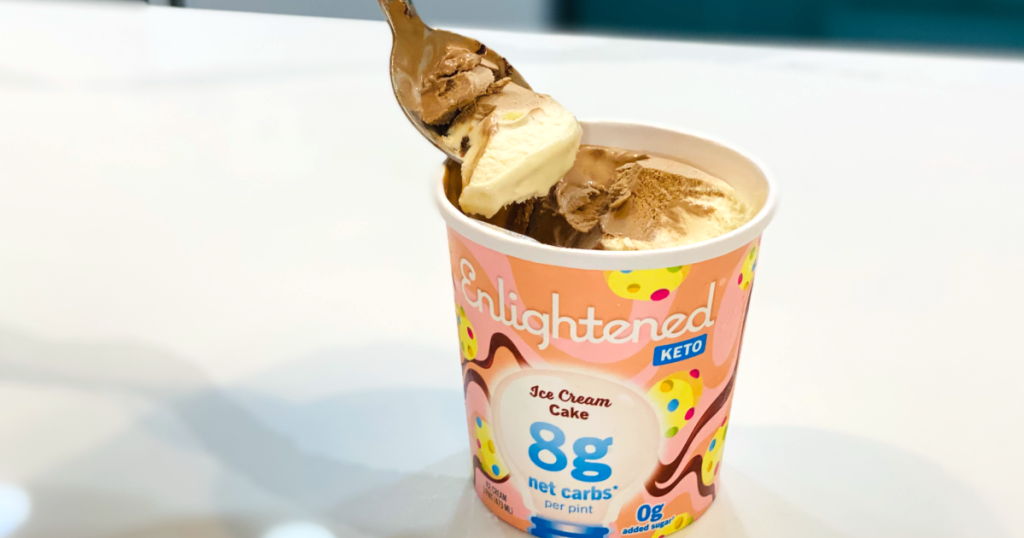 Another spoonful? Don't mind if we do!
It's easy to get caught up in mindless bites when your frozen dessert is actually keto-friendly but tastes almost too good to be low-carb! You'd better hope you have some of these sweet treats on hand when those sugar cravings hit!
Check out some of the best keto ice cream brands to buy right now!
---
1. Enlightened is hands down our favorite keto ice cream of them all.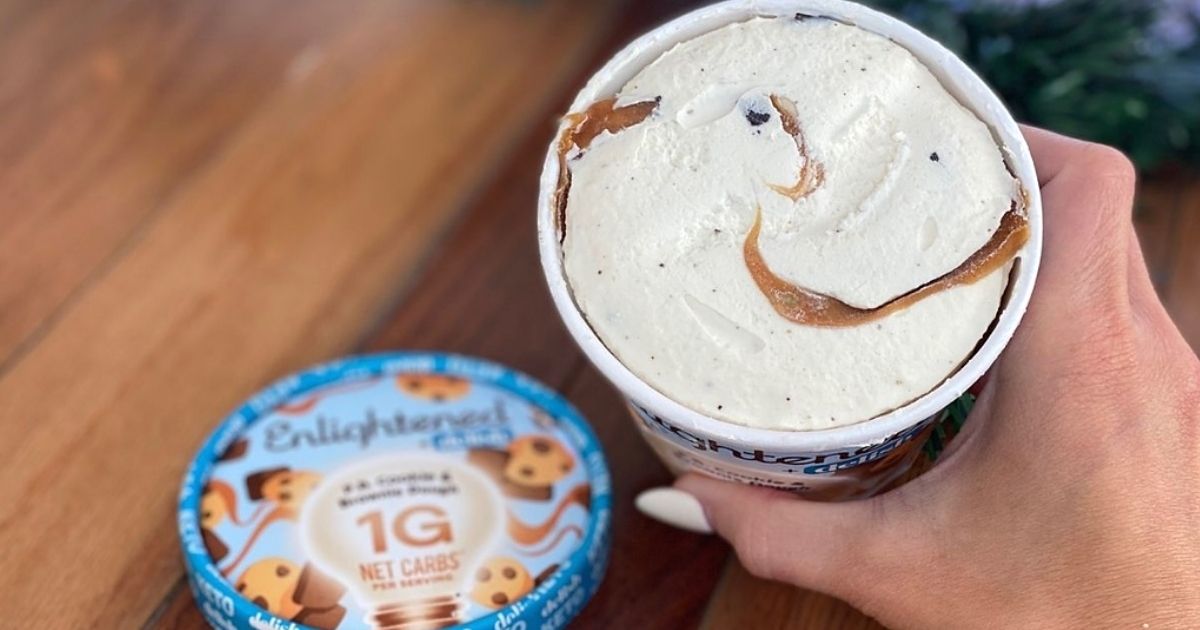 It's no secret that we're huge fans of Enlightened Ice Cream (like literally, our entire Hip2Keto team)! They have some of the best flavors and really do taste so much like real, sugary, creamy ice cream! YUM!
Collin and Stetson even went on Facebook Live (over a year ago) to try out the tempting flavors with only 1g net carbs per serving and their taste buds were in total heaven!
You can even ditch the spoon and try their keto ice cream bars as well! Unfortunately, they're sold out online at the moment but you can check them out in-store!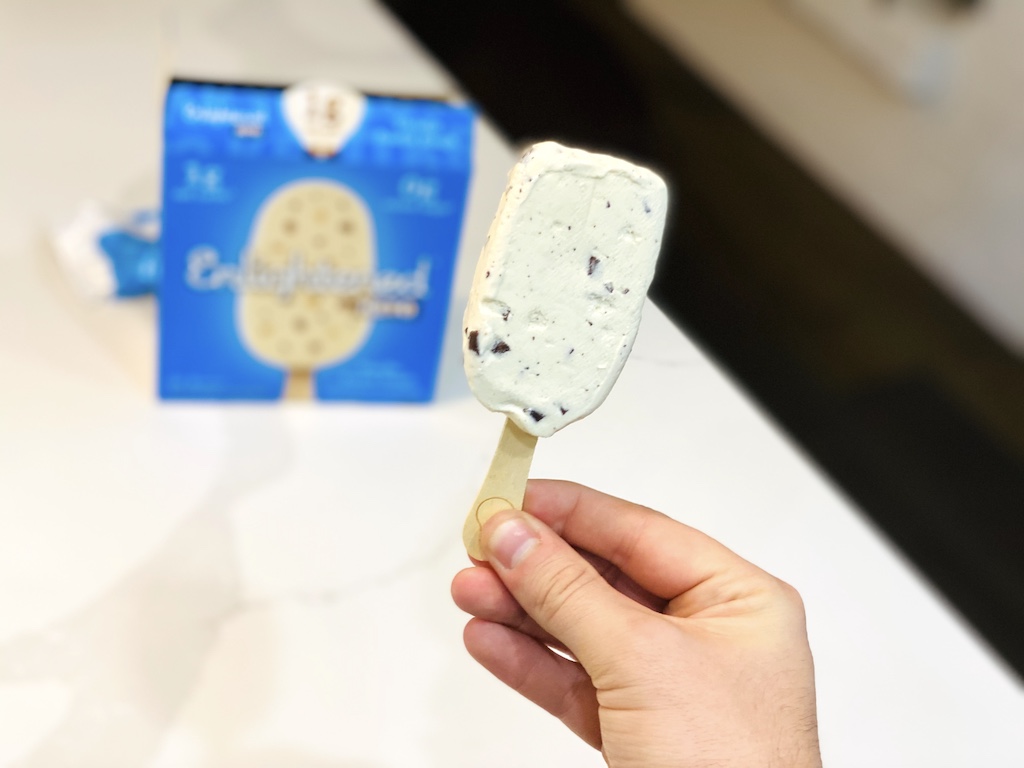 Find something you do want to try on the website? Use promo code HIP2KETO at checkout to save an additional 10% off Enlightened products!
"There's nothing better than the Enlightened Keto Collection ice cream. It's so creamy, smooth and you really cannot tell that it's not regular ice cream. The flavors are all a home run too!" -Angela, Hip sidekick
---
2. Halo Top has unique flavors like jelly donut.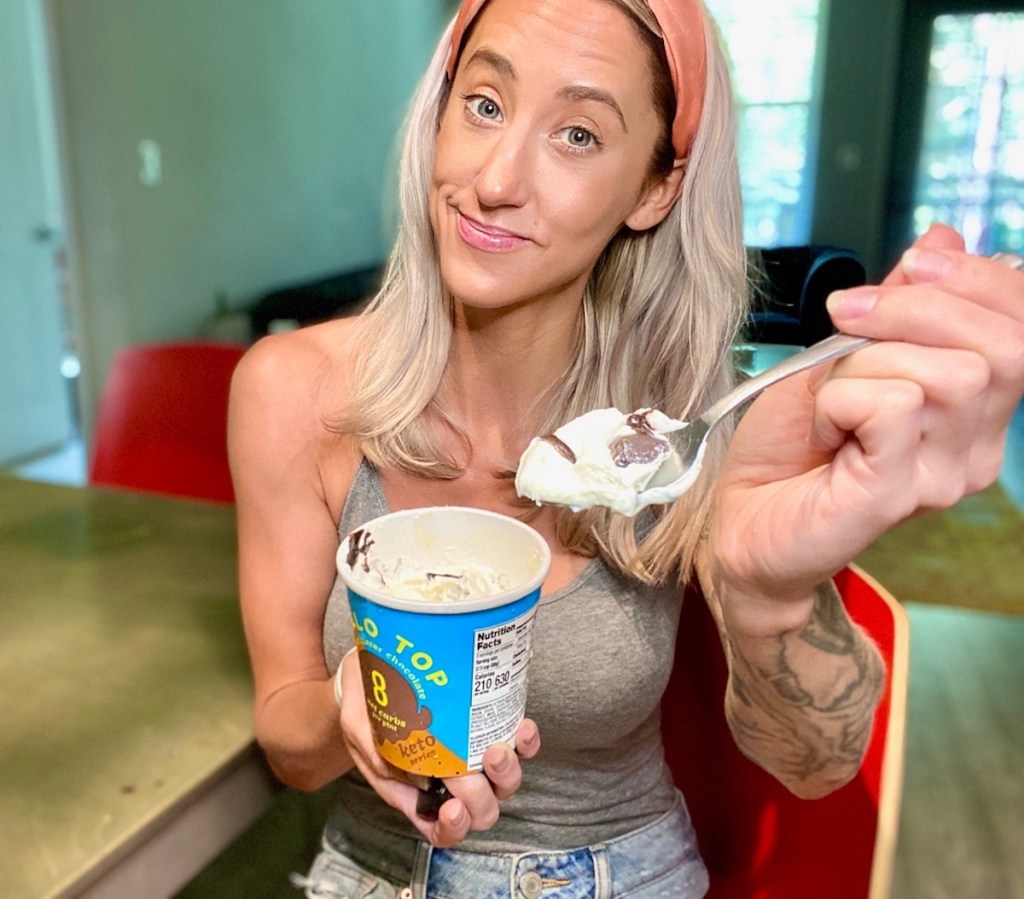 Peanut butter chocolate, caramel butter pecan, jelly donut, and so many more…oh my! Halo Top sure knows how to curb a sweet tooth! While Enlightened still gets the top spot from our Hip2Keto team, my Hip sidekick, Taylor says it's a close second! Even sweeter, their Caramel Butter Pecan flavor has the lowest net carbs of all their flavors with 5 net carbs in an entire pint.
All that said, the Jelly Donut flavor does contain wheat so this brand is considered more dirty keto, however, we wanted to include it for you to decide what works best for you!
---
3. Keto Pint offers pints of ice cream & delicious ice cream bars.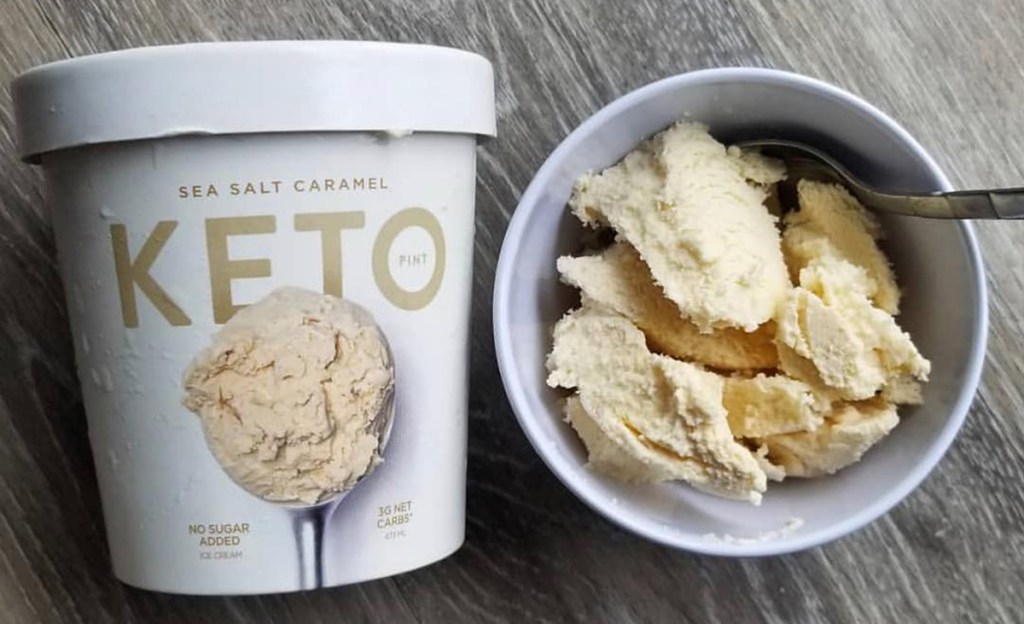 With "keto" right in the name, this ice cream had to make the list of must-try keto-friendly frozen treats. Their 7 yummy flavors have only 3g net carbs per serving as well as 12-14g of fat. Can't get enough of it? They'll be launching a monthly subscription program in the future to bring you delicious keto ice cream on the regular!
Check out your local grocer to see if you can spot this brand in-store. If not, buy their pints online individually or by the case and score free shipping on orders of $55 or more. Really have a sweet tooth? They even offer a bulk order of 40 pints which will save you 40% off the original price!
Their Keto Ice Cream Bars won't disappoint either!
Keto Pint also makes some pretty delicious low-carb ice cream bars that'll zap your sweet tooth ASAP! With just 2 net carbs per bar, these guilt-free frozen desserts are the perfect treat to indulge in after dinner or on a hot summer day.
"Oh my… these are SOOOOOO good and I honestly couldn't tell they were low carb at all. They were so creamy and definitely gave my sweet tooth the fix it needed.
I really loved the sea salt caramel flavor, but the only downside is that the chocolate coating is pretty messy – so I'd eat this over a bowl next time. It seems when you take a bite some of the chocolate doesn't always make it in your mouth – well, at least for me that happened, but I'm a messy eater. 🤣 – Collin
---
4. You won't feel bad eating an entire pint of Rebel ice cream with just 6 net carbs.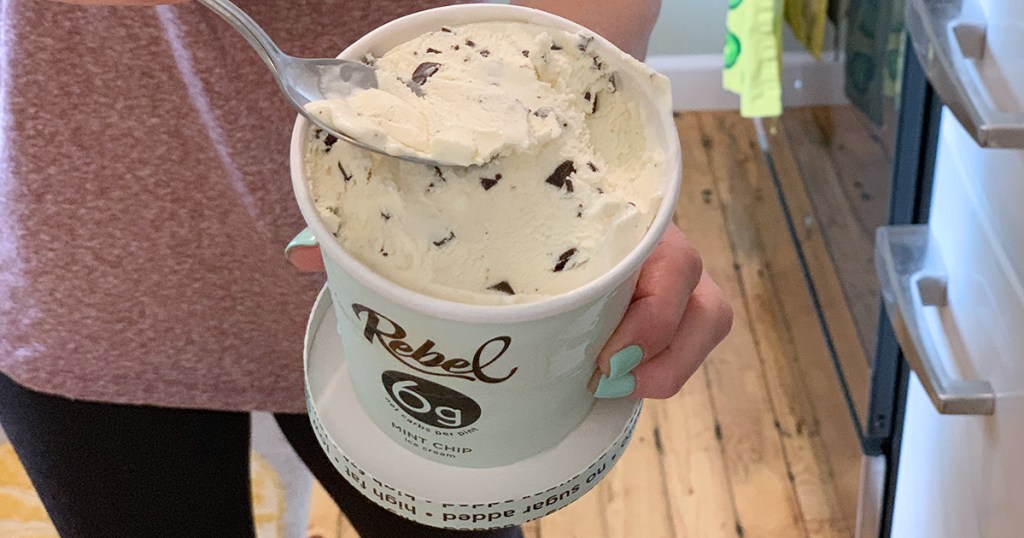 Another ice cream brand we absolutely love—we have a hard time containing ourselves around these perfect pints of frozen heaven! The price per pint is a dollar to two less than their competitors and each serving only has around 1g net carbs. They also have a TON of flavors (21 to be exact!) and we've liked pretty much all the varieties we could get our hands-on.
To taste the yumminess for yourself, find Rebel's pints in-store or shop their collection online. The only downfall of this brand is the steep shipping cost ($16.99!) and a 4-pint minimum. Additionally, their variety packs are priced higher than if the pints were purchased separately, though case orders have reduced shipping at $7.99.
---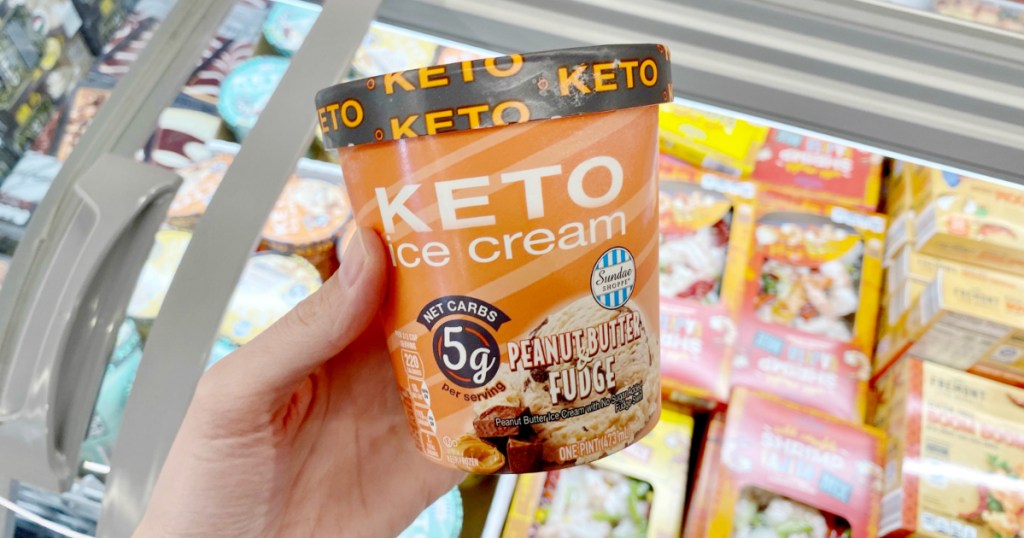 If you spot this low-carb ice cream at your local Aldi, grab all the pints you can because this stuff is super yummy! Flavors include cookie dough, mint chip, and a drool-worthy peanut butter fudge.
Since this keto ice cream is part of the Aldi Finds program, it's usually only available for a limited time so keep an eye out for the restock! Just a little tip, make sure to let your keto ice cream thaw outside of the freezer for 15 minutes before digging in. Since there's little to no sugar, it takes a bit longer to soften up!
"Sundae Shoppe has taken my favorite slot, by far for keto ice cream. To me, all the others just taste like flavored ice. My favorite flavor so far is the Brownie Batter!" – Stacy
---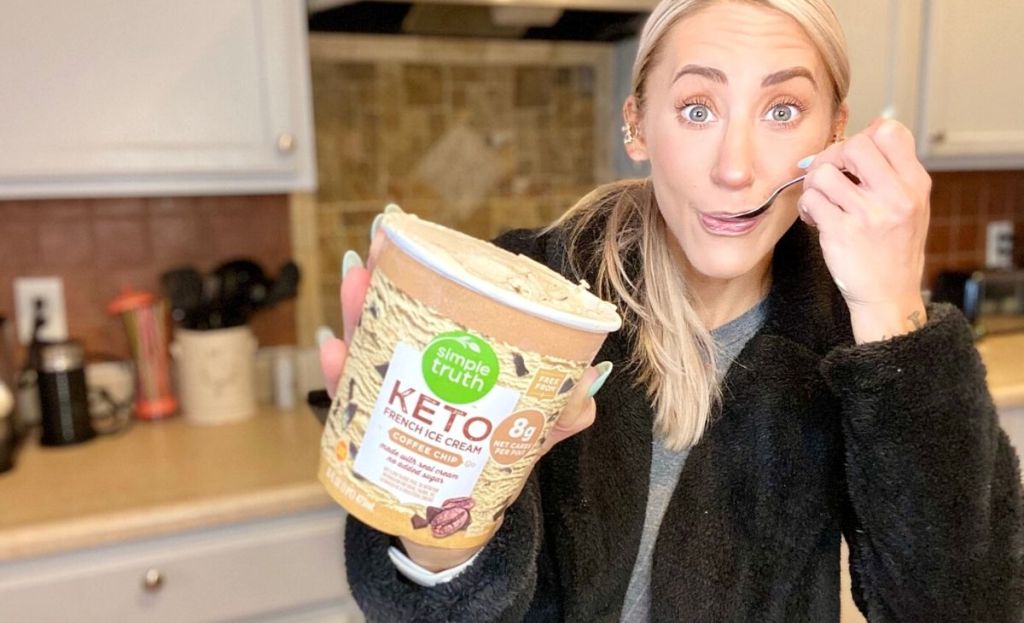 If you're a Kroger shopper, you can get your hands on a few different yummy flavors of the store's exclusive Simple Truth Keto French Ice Cream including coffee chip, butter pecan, and black raspberry chip to name a few.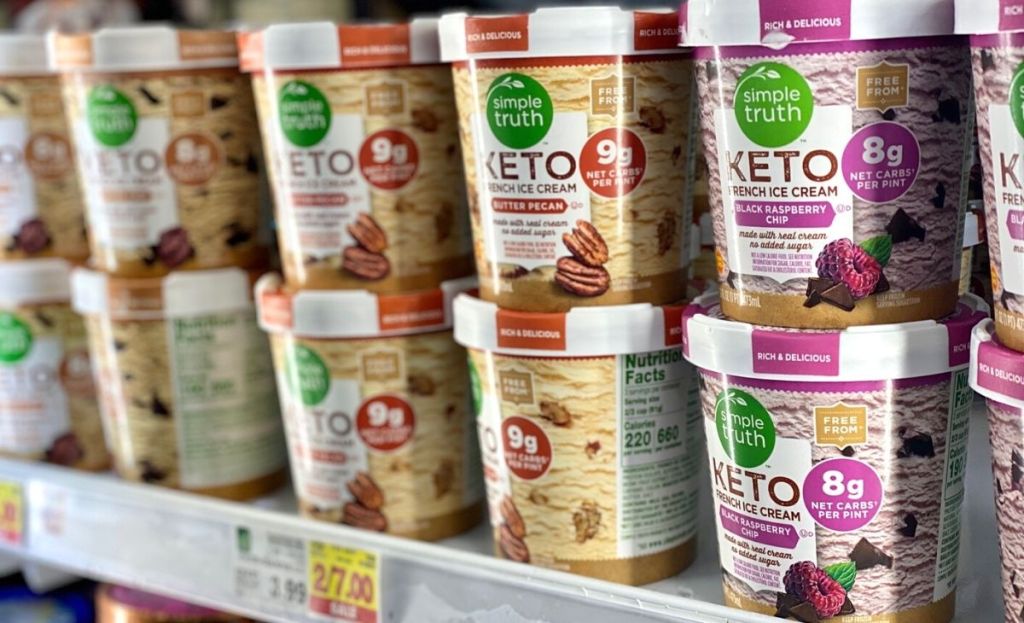 With 8-10 net carbs per pint, it's not quite as low-carb as some of our other picks so you might not want to eat a whole pint in one sitting, but it's still a tasty keto-friendly dessert option.
---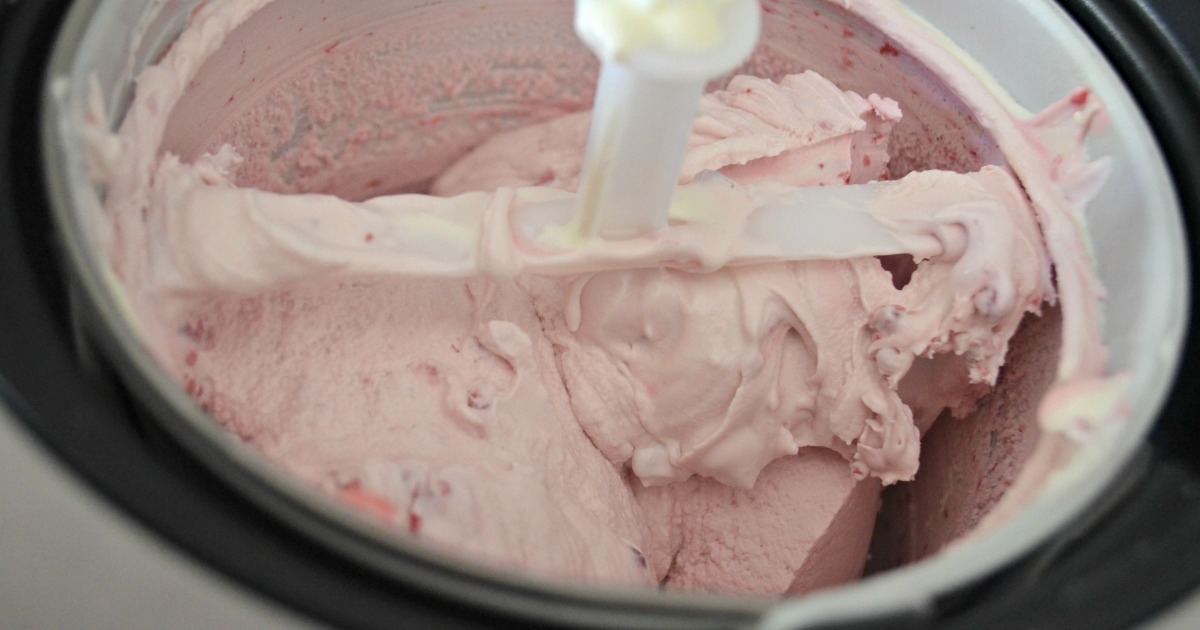 Want to make your own keto ice cream instead? Our keto ice cream recipes will WOW you!
If you're up for a little bit of work in the kitchen, go the homemade route and try one of our easy and delicious keto ice cream recipes! From the best ever vanilla bean ice cream to rich flavors like raspberry cheesecake, 3-ingredient blueberry ice cream, and even peppermint bark, you'll be drooling over these desserts and you can always double the recipe so you have more for later! 🍦
---