Trader Joe's & ALDI Sell This Pizza Bread Cheese That Has ZERO Carbs But a Ton of Flavor!
Pizza bread cheese is our latest fave keto-friendly snack!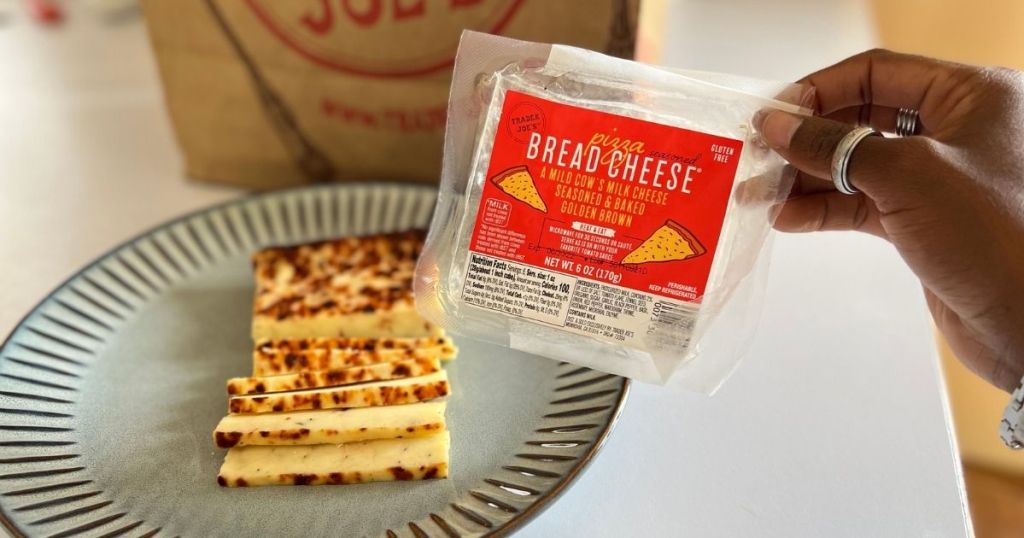 Have you ever heard of pizza bread cheese?! 🍕🍞🧀
While (almost) all things bread are generally out when you start the keto diet, we've found a tasty new way to enjoy the flavor of pizza without any of the carbs.
Head into Trader Joe's and grab their Pizza Bread Cheese or ALDI where you'll find Hold the Dough Pizza Cheese–both delicious options if you're looking for true pizza flavor!
Luckily for us keto folks, there's no actual bread in this Bread Cheese.
It's actually named for its texture and consistency. When raw, the texture is similar to a cheese curd — a little soft and squeaky, for those who have never had one. When heated, however, it doesn't totally lose its form. It gets a little gooey but generally keeps its block shape.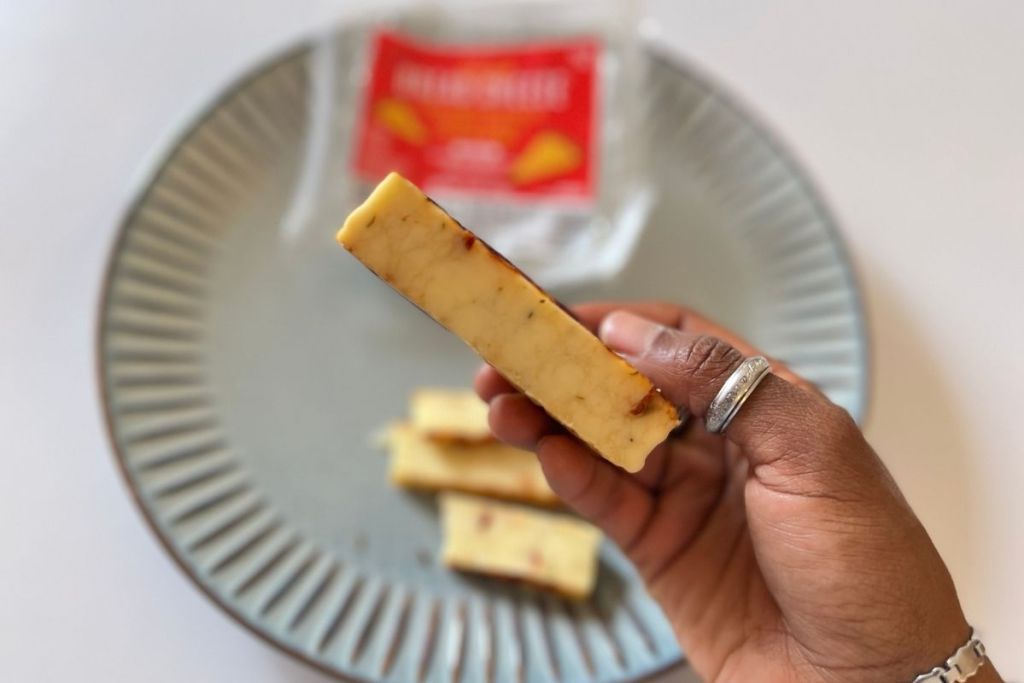 The cheese is pizza-flavored and meant to be eaten by itself rather than sprinkled on top of a pizza, but to be fair, that would probably be delicious as well. 😋 You'll notice classic oregano, basil, fennel, and even pieces of sun-dried tomato baked right into the cheesy goodness.
Here's what my Hip teammate, Cam, said about Trader Joe's Pizza Bread Cheese:
"This cheese right here is delicious. It tastes just like a cheese pizza if you were to scrape that cheese topping off and eat it by itself. I give this a 10 out of 10, it's the perfect quick low-carb snack." – Cam
Trader Joe's recommends heating it up a little bit, so it would probably be amazing baked into a keto grilled cheese or just pan-fry and eat the cheese on its own.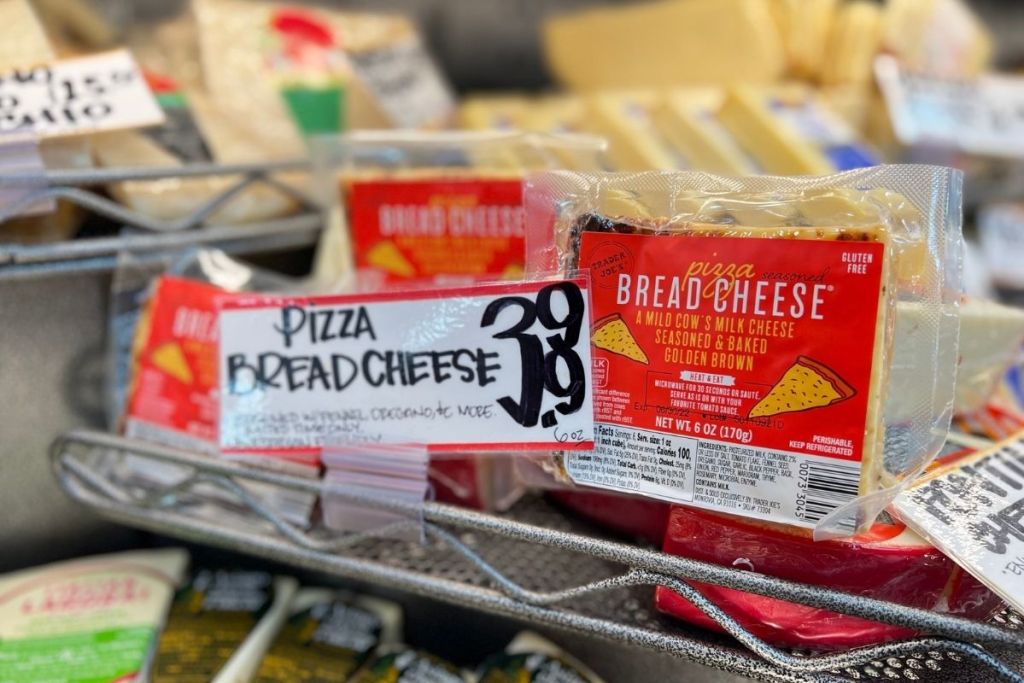 Nutrition Info: Serving Size 1 oz. | 100 Calories | 6g Fat | <1g Total Carbs | 0g Fiber | 0g Sugar | 6g Protein | <1g Net Carbs
Ingredients: Pasteurized Milk, Salt, Tomato Flake, Fennel Seed, Oregano, Sugar, Garlic, Black Pepper, Basil, Onion, Red Pepper, Marjoram, Thyme, Rosemary, Microbial Enzyme.
---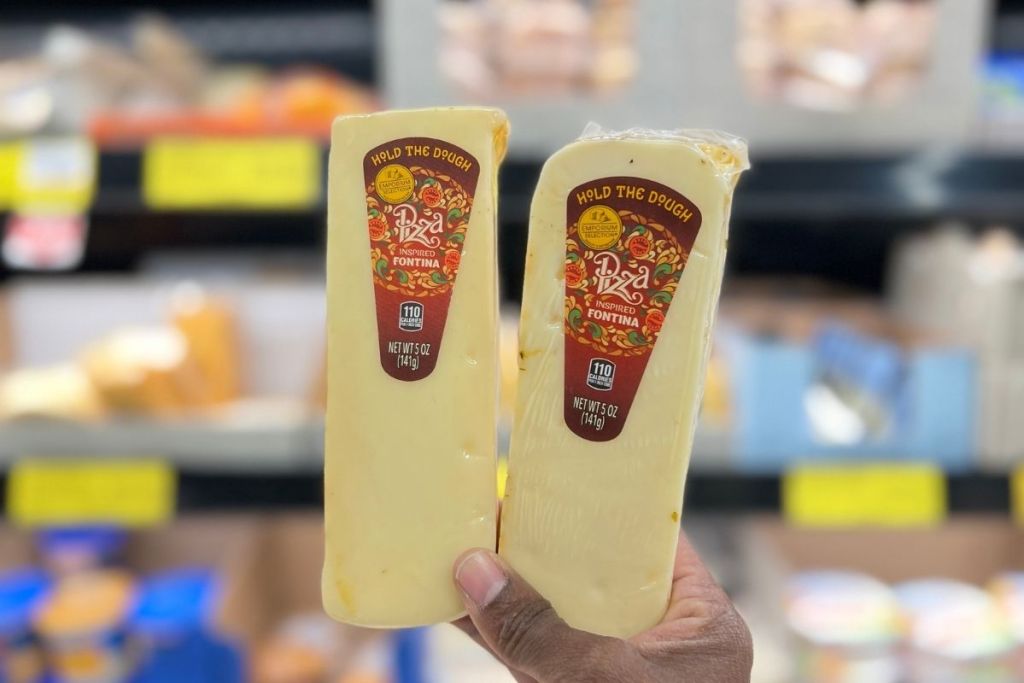 If Trader Joe's isn't within reach, you'll find another delicious Pizza Cheese right at ALDI.
ALDI always comes through with some delicious and affordable keto finds, and trendy pizza-flavored cheese is no exception.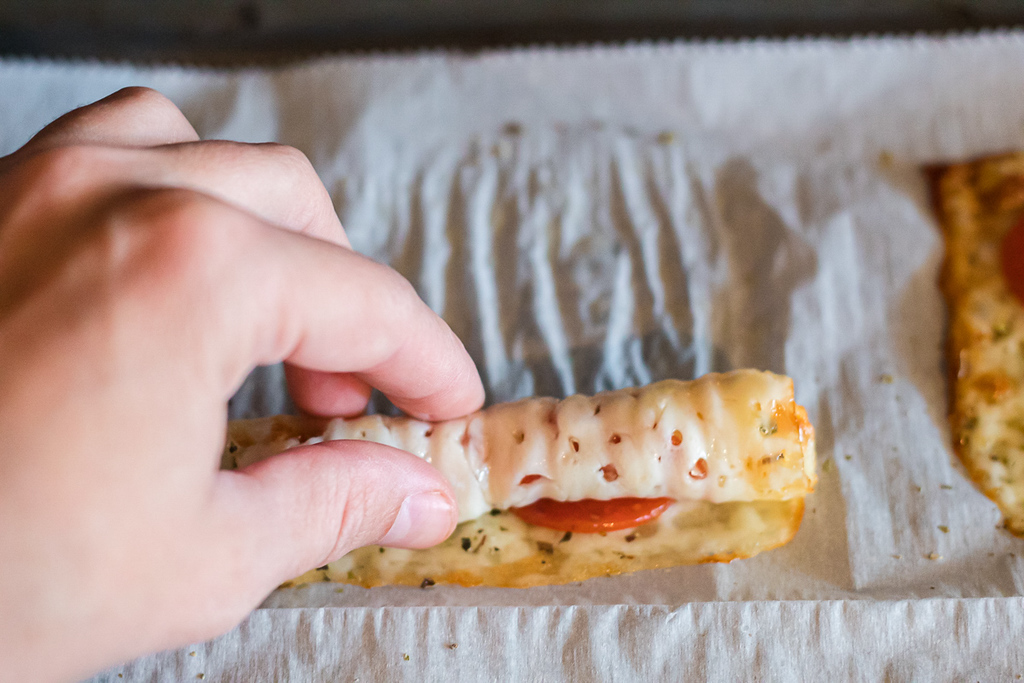 ALDI's pizza-inspired cheese has many of the same herbs and flavors as Trader Joe's. But since it's made with Fontina, you might find it to be a little creamier and slightly tangier as well. It may also be a bit meltier & a great option for Keto Pizza Roll-Ups if you want the full pizza effect. 😋
And – even better, you can grab either option for under $4. Score!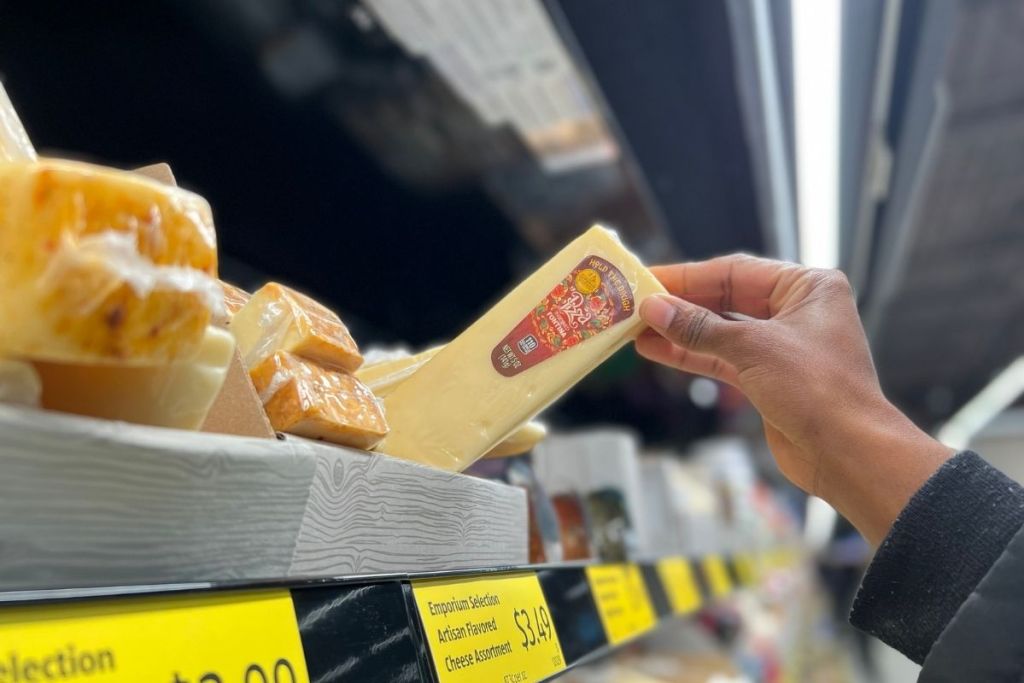 Nutrition Info: Serving Size 1 oz. | 110 Calories | 9g Fat | 0g Total Carbs | 0g Fiber | 0g Sugar | 8g Protein | 0g Net Carbs
Ingredients: Fontina Cheese (Pasteurized Milk, Cheese Cultures, Salt, Enzymes), Pizza Seasoning (Dehydrated Onion, Garlic & Oregano), Crushed Red Pepper, Sea Salt, Dehydrated Parsley, Extra Virgin Olive Oil.
---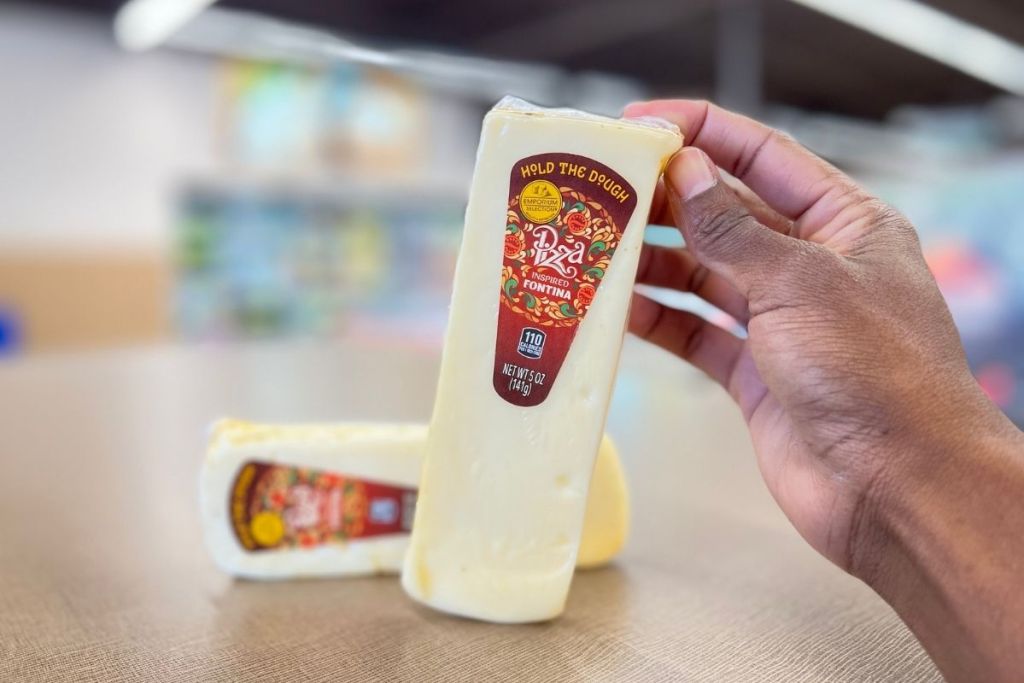 Pizza cheese will now be a necessary addition to our keto charcuterie boards. 😍
Let us know if you've seen any other pizza cheese brands you're loving!
---
Craving pizza now? Check out these keto-friendly pizza joints!