New Keto Magic Spoon Cereal Mini Boxes – Each Box is $2.50, and Oh So Magical!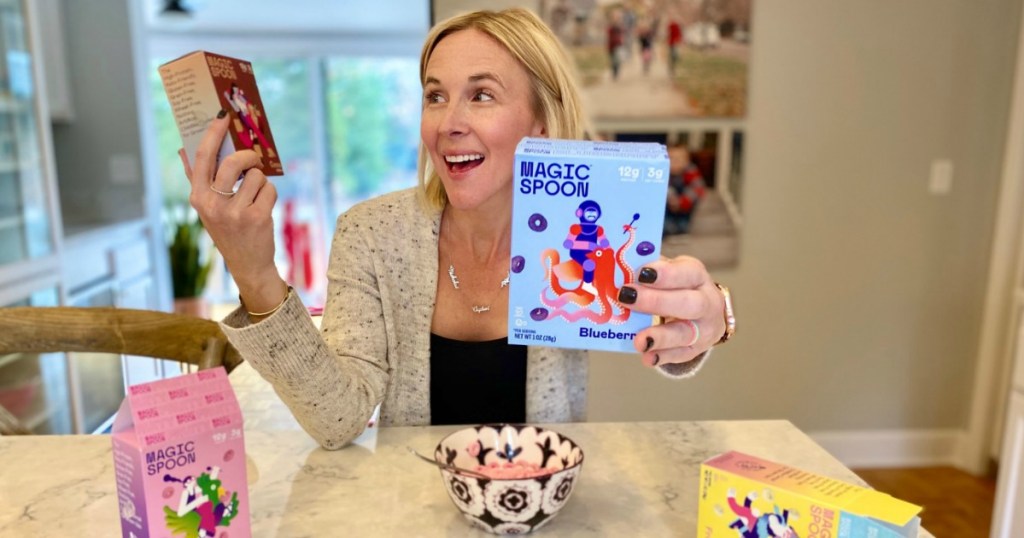 Time for breakfast!
Have you been missing cereal since you've been living the keto life? Thankfully, Magic Spoon did something about it and created a low-carb cereal that ditched the sugar and gave their cereal more of a protein focus… and it actually tastes good! If you're curious how much we love it, read this post.
Even better, Magic Spoon just released a new mini box variety pack! 😍 So now you can try all four of their yummy flavors for a lower out of pocket price! This is a great way to give this keto cereal a try without buying the full-size boxes.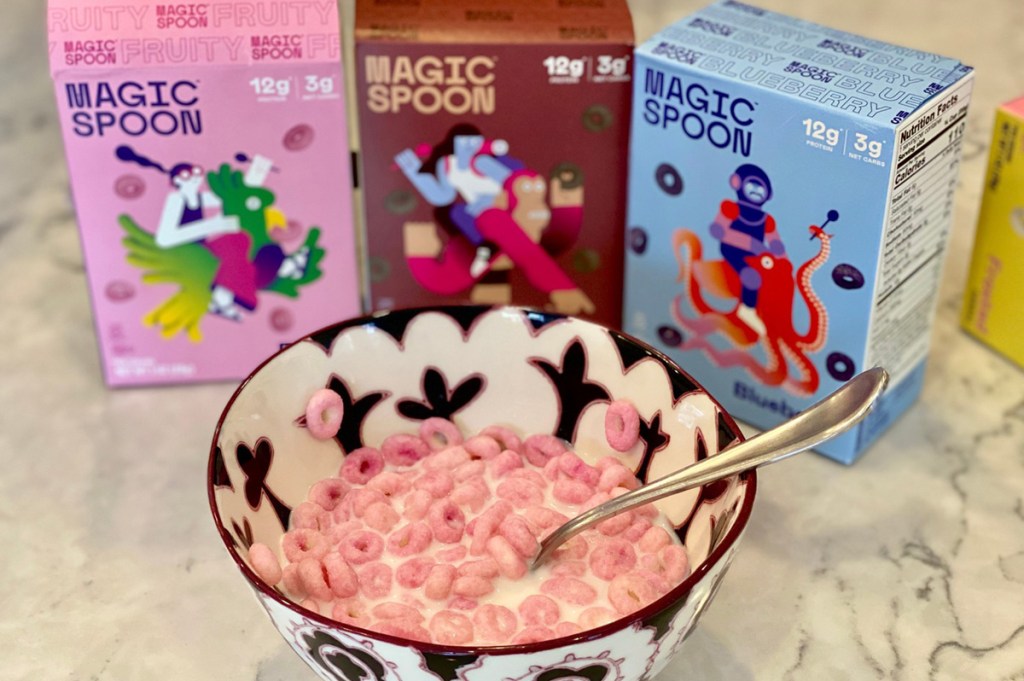 The nutrition facts will make your keto lifestyle happy. 😁
Here's what you're looking at for each 3/4 cup serving of Magic Spoon Cereal:
6g of Fat
3g Net Carbs (8g Total Carbs – 2g Fiber – 3g Sugar Alcohols)
12g of Protein
Plus, it's not made with any crazy ingredients that you can't pronounce, so you'll feel good about what you're eating.
---
Here's why Collin loves Magic Spoon Cereal –
The taste of Magic Spoon Cereal is truly magical! 🦄 First off, it's so good and reminds me of the sugary cereals on the market but without all those carbs! My keto tastebuds may be tuned a little differently than others, but I was so blown away after the first bite.🤩 My non-keto brother-in-law Stetson even tried out the cereal and also loved it! My kiddos love it too.
I personally love all the flavors, especially the frosted variety. 🤗

---
We've also got a deal for you –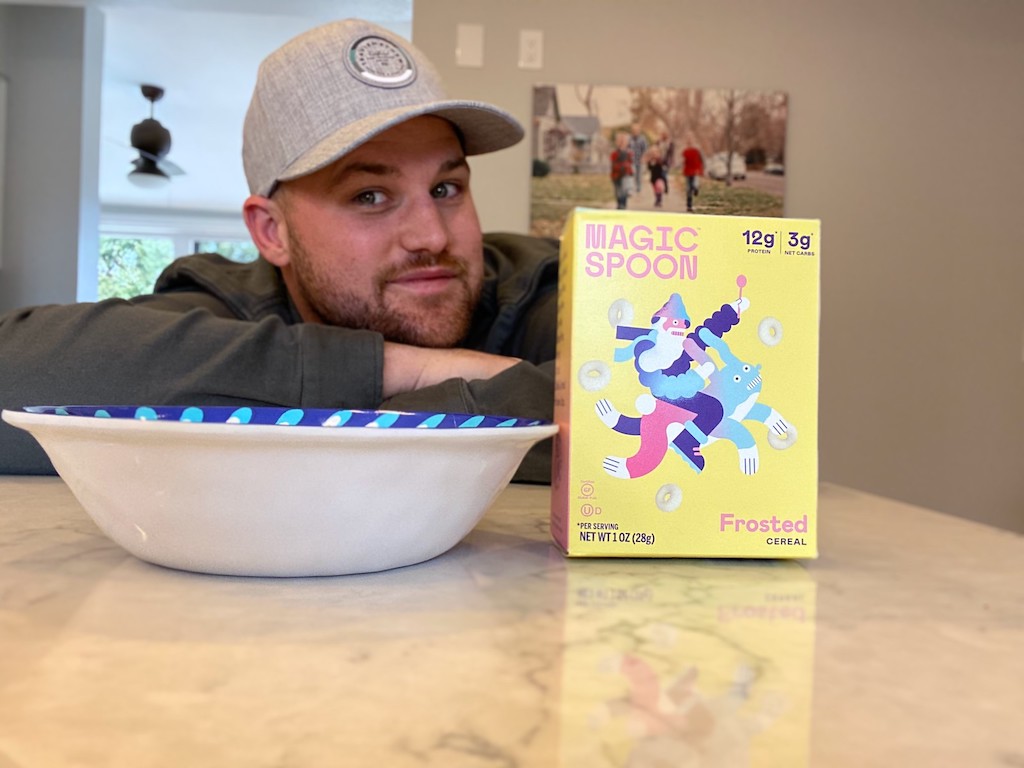 For a limited time, you can score FREE shipping when you use our exclusive promo code HIP2KETO at checkout!
Here's the deal…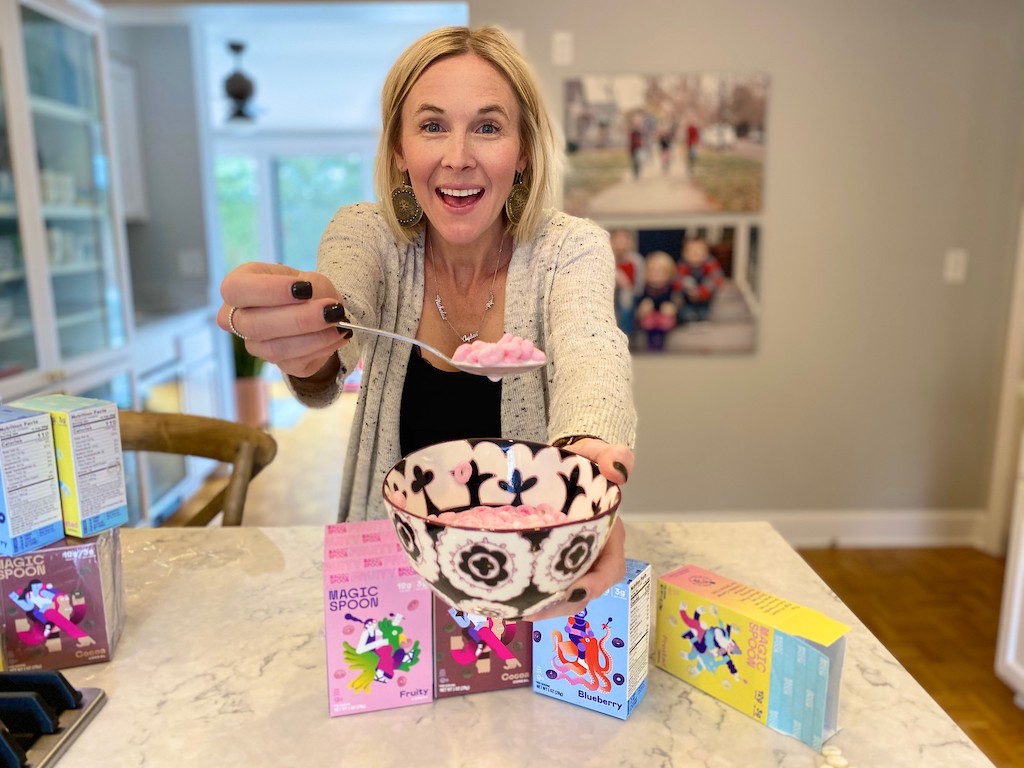 Each Magic Spoon Cereal Variety Pack includes four boxes of each delicious flavor – Blueberry, Fruity, Cocoa and Frosted.
Happy cereal eating!