Homemade Keto Trail Mix – Easy & Money-Saving!
Keto Trail Mix is the easiest make-ahead keto snack and is perfectly portable!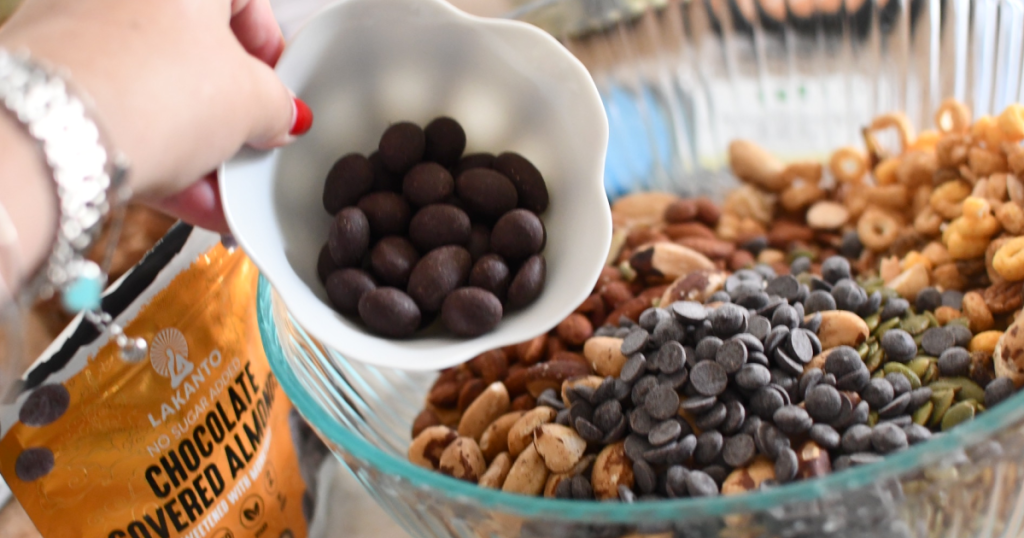 Oh, how we love a good keto trail mix! It's super convenient to throw in your purse or car as a yummy on-the-go low-carb snack to keep you fueled until it's time for your next full meal. You can store it in a large jar or container in the pantry or measure out individual serving sizes in snack bags to go.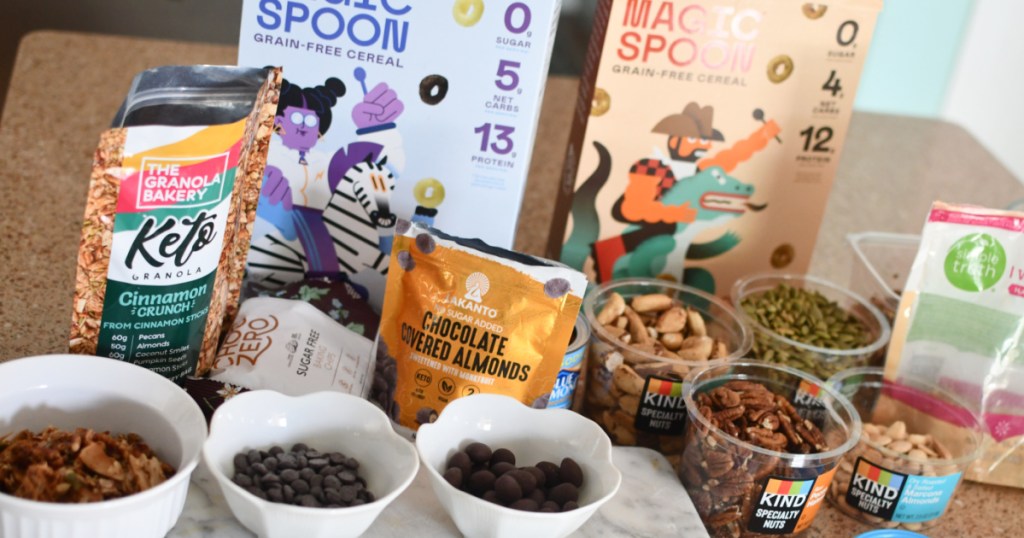 Making your own keto trail mix at home is a brilliant idea for many reasons!
Not only can you cater the mix-ins to your liking by using your favorite brands of low-carb nuts, seeds, chocolate chips, and keto cereal, it will ensure that your trail mix is in fact keto-friendly and free of hidden non-keto ingredients like corn syrup and other added sugars. Making your own trail mix also tends to be less expensive than buying pricey keto trail mixes online or in stores.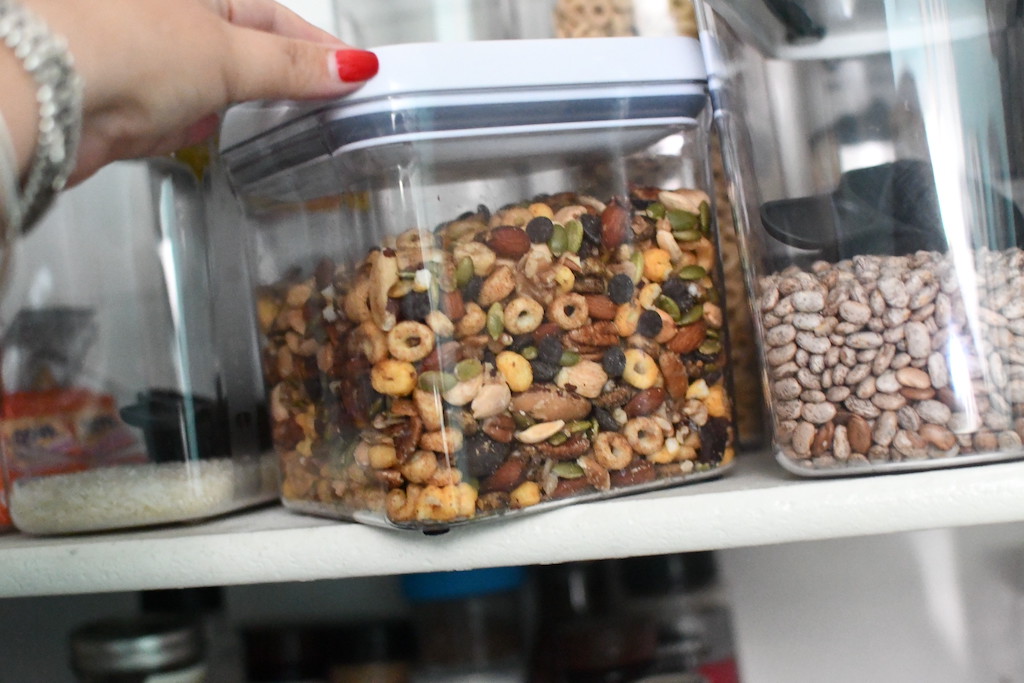 I was able to make my keto trail mix for around $0.76 per 1/4 cup serving, and it had all my favorite ingredients!
Planning ahead to have healthy snacks on hand is a winning strategy for staying on track with nutritional goals, and this simple keto trail mix idea is such an easy one to prep ahead! 🙌
Curious about which brands of keto trail mix add-ins we recommend? Not all brands of keto treats taste the same, and when it comes to packaged keto foods that honestly have great flavor, I am super picky.
Here's what I recommend for keto trail mix add-ins:
---
If you need a suggestion on a great-tasting keto cereal, we are all big fans of Magic Spoon cereal here at Hip2Keto. I love that it really does taste delicious, as some keto cereals can have an odd aftertaste. Here are more of our favorites!
Let's talk about keto granola! Granola is a must-have for trail mix, and The Granola Bakery does a fantastic job of mimicking that traditionally sweetened crunchy honey granola taste with clean low carb ingredients including monk fruit, nuts, and coconut. You can also check out other low-carb sugar-free granolas from NuTrail or Livlō.
Helpful tips for making homemade keto trail mix:
---
You can use salted roasted or raw nuts, that part is all up to you. I used a mix of raw, salted, and roasted nuts and seeds for added flavor. You could also roast raw nuts on a sheet pan in the oven first before starting this project if desired for a richer flavor.
Be sure to use keto-friendly nuts! Check out our list of the best keto-friendly nuts. For instance, I skipped cashews in my mix because they are more carb-heavy than a variety like Brazil nuts.
If you're packing this trail mix "to-go" on a hot day, maybe skip the chocolate components as they will melt. I left my purse in the car with some and it was a little messy but still yummy- HA!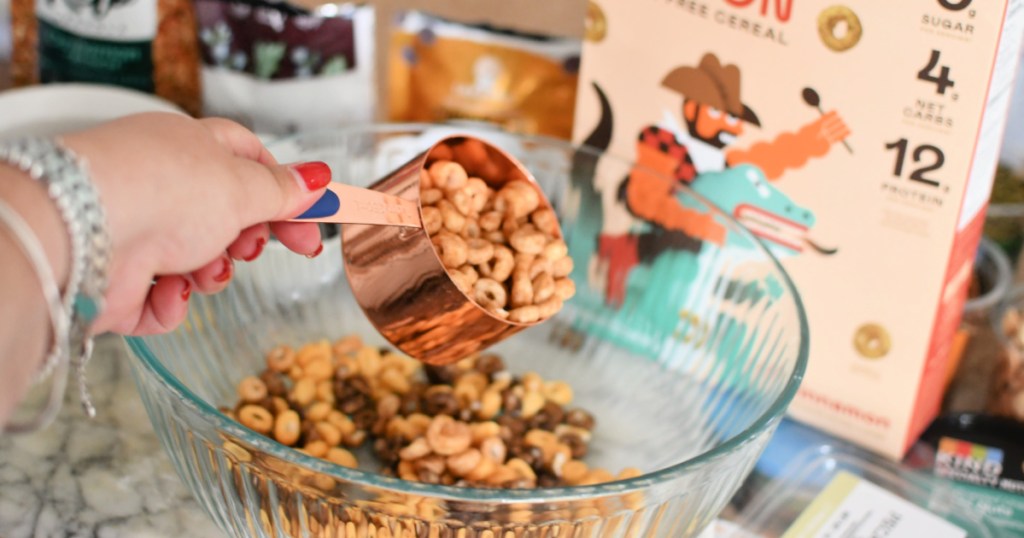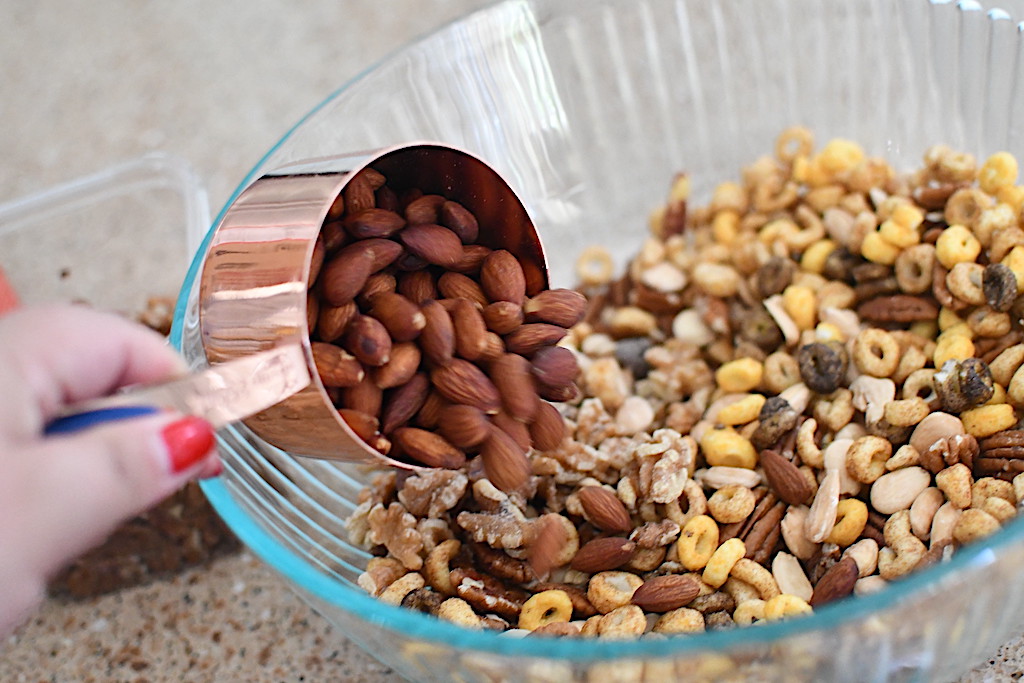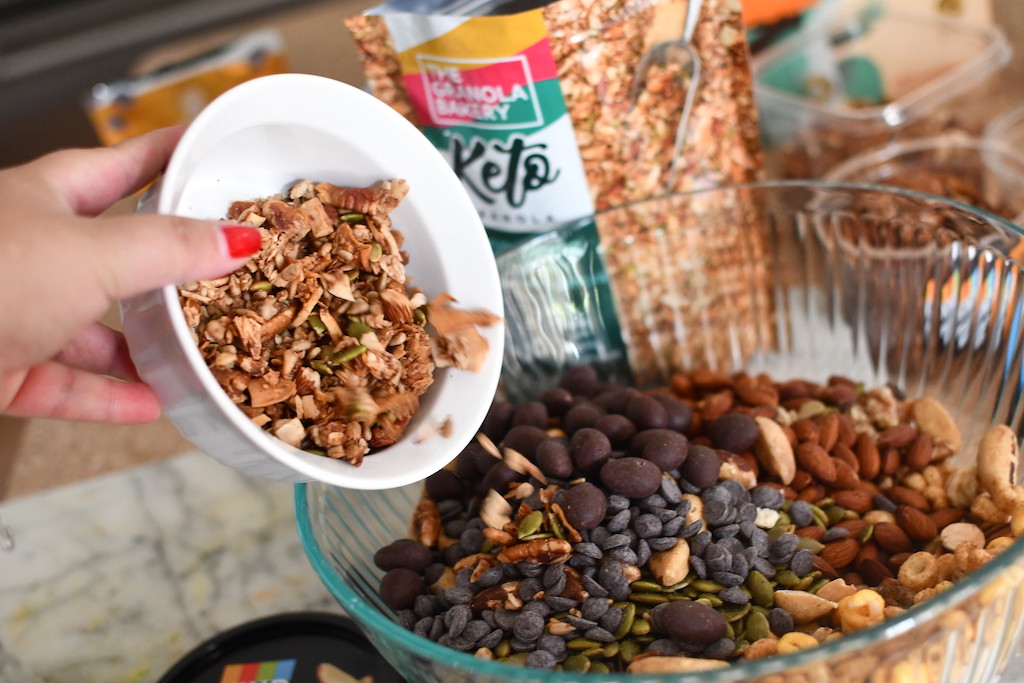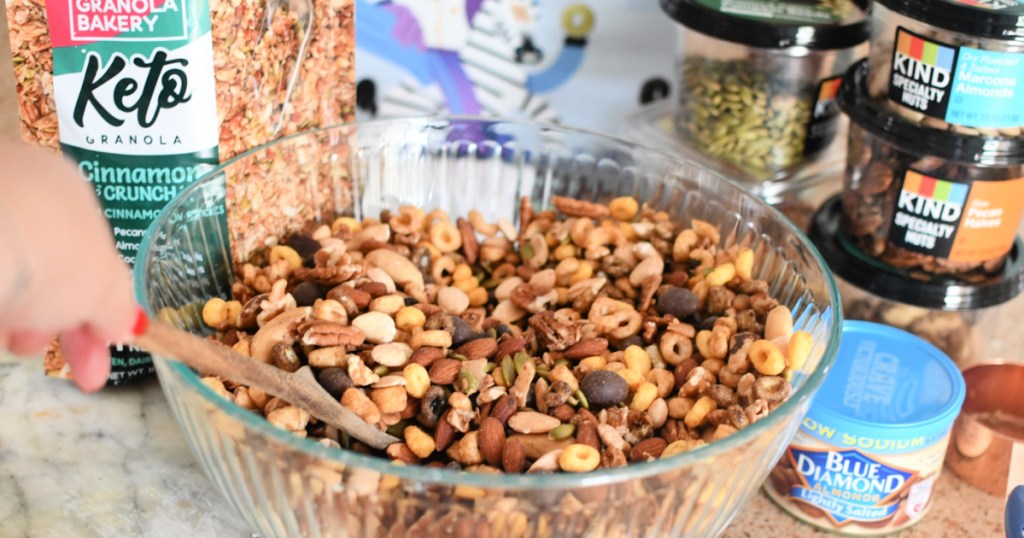 ---
yield: 42 SERVINGS
prep time: 10 MINUTES
total time: 10 MINUTES
This salty and sweet combo of nuts, cereal, and chocolate chips make a yummy & totally keto-friendly snack!
Directions
1
Combine keto cereal, nuts, seeds, chocolate almonds, and keto-friendly chocolate chips in a large bowl.
2
Store in a large bowl, container with lid, or small individual snack-sized baggies.
Nutrition Information
Yield: 10 1/2 cups, Serving Size: 1/4 cup
Amount Per Serving: 151 Calories | 13.3g Fat | 6.1g Total Carbs | 3.4g Fiber | 0.7 Sugar | 0.5g Sugar Alcohol | 4.6g Protein | 2.2g Net Carbs
---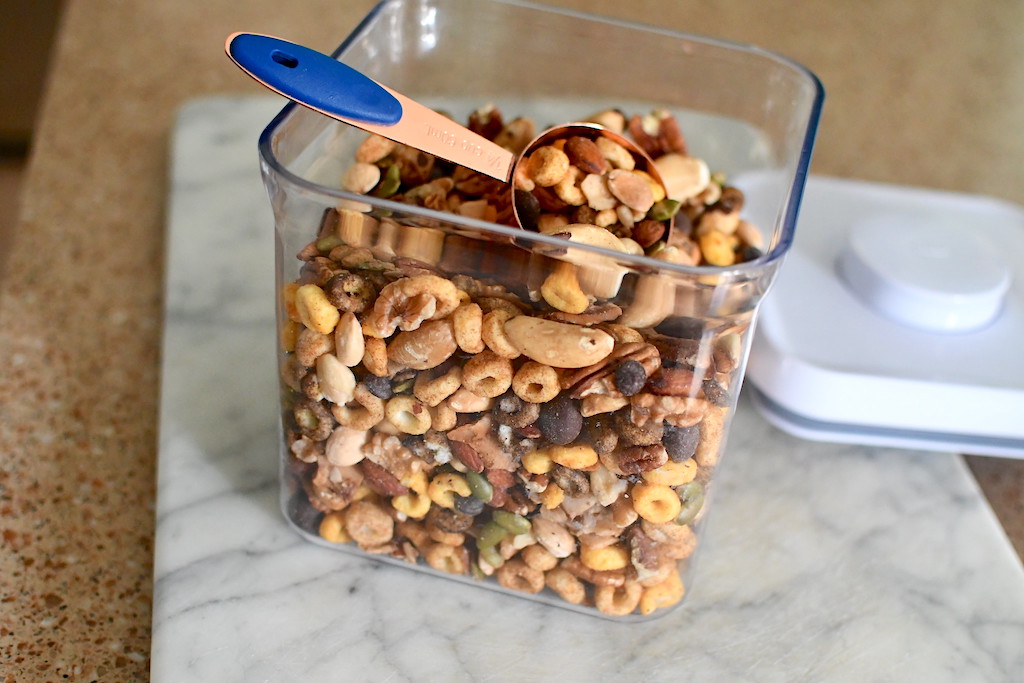 This is such a yummy keto snack that tastes great and staves off hunger between meals!
I love that you can basically add only the ingredients you really enjoy and easily add more or less of your faves. Portioning out some in baggies is easy for grab-and-go snacks, or consider using reusable beeswax food wraps if you're trying to use less plastic!
It sure is handy to keep some keto trail mix in your purse to snack on between meals.
---