Did You Know That Kashi Now Sells Keto Cereal? And It's Only $2.98 Per Box After Cashback!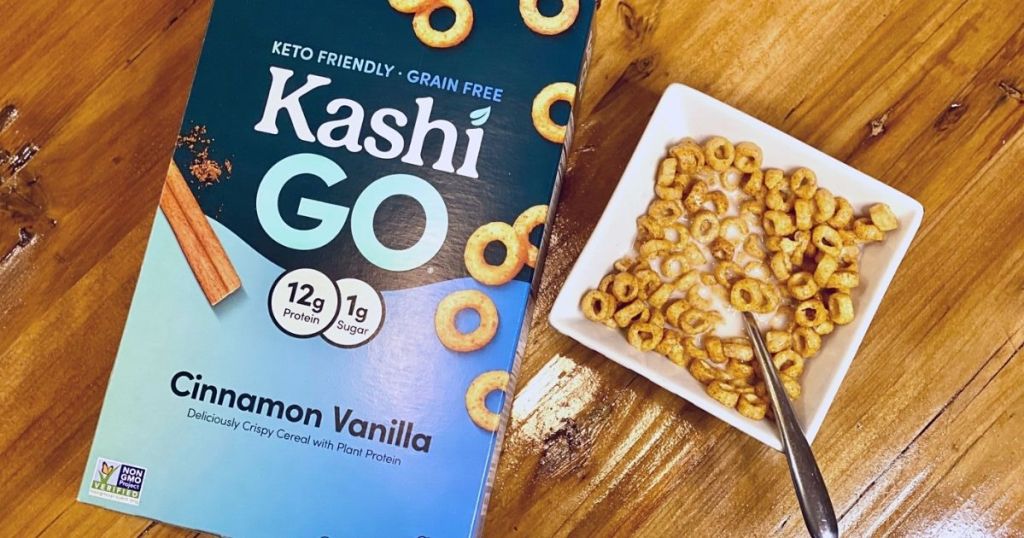 Breakfast just got extra good thanks to the new Kashi Go Keto Cereal!
When it comes to low-carb cereal, you're lucky if you can snag a box for under $10, but when you can get it for just $4.49 😱, it's definitely something to write home about!
When I heard about Kashi Go Keto Cereal, I practically ran to the nearest store that had it in stock, only to discover it was already sold out. 😩 This stuff is so delicious, it's disappearing off store shelves at lightning speed!
---
Here's why Kashi's new keto cereal is just too good to resist: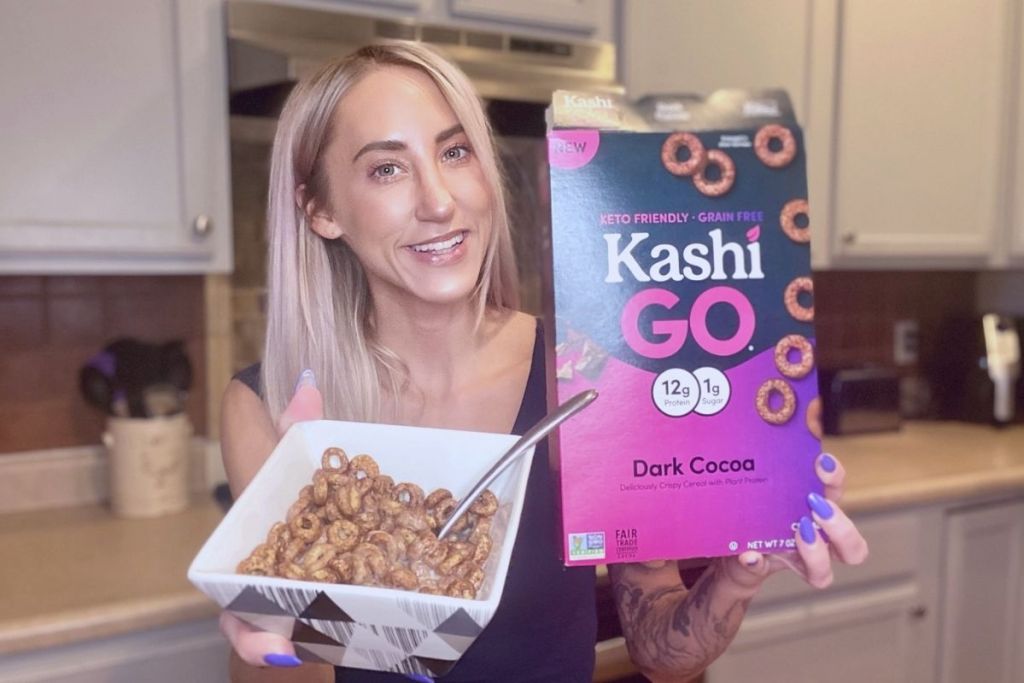 It really doesn't taste like keto cereal!
Truth be told, I didn't even go as far as pouring a bowl of cereal with milk when I opened my box of Cinnamon Vanilla Kashi Go Keto Cereal. I just dove in for a handful (picture the claw reaching for one of those toy prizes at an arcade) and what I came up with really was a prize. The texture of the cereal is very reminiscent of Cheerios and it has all the crunch you could ask for, without any of that off-putting and obvious fake sugar aftertaste.
I stopped practically mid-chew to check the nutrition and ingredients just to make sure I wasn't about to consume a bunch of sugar and sure enough, this tasty stuff got the keto-ok!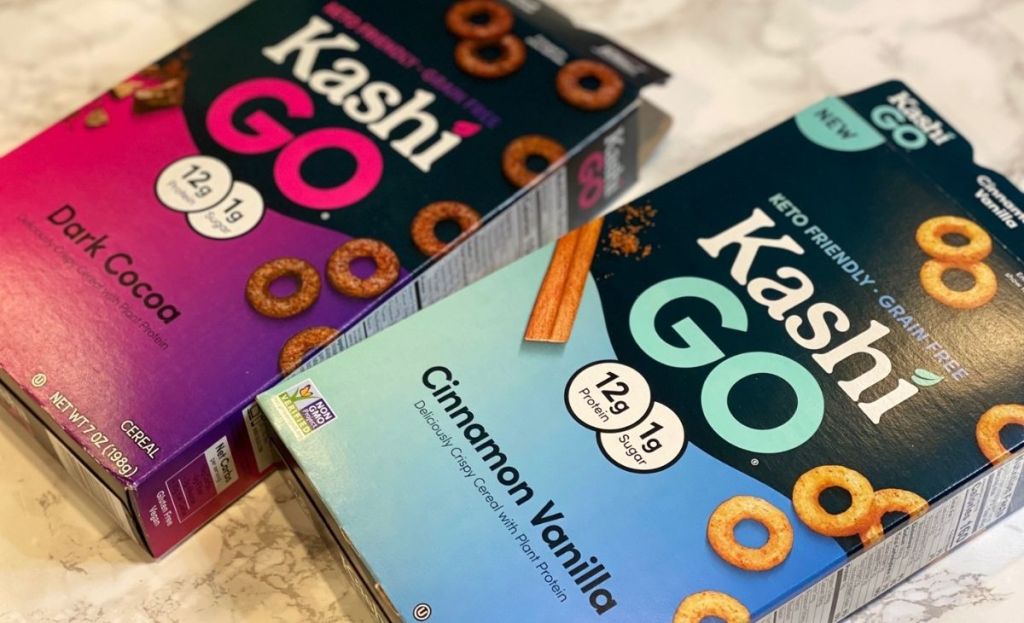 The dark cocoa flavor is a chocolate lover's dream cereal and will probably remind you of Cocoa Puffs as it did for me and the cinnamon vanilla flavor tastes a lot like cinnamon toast crunch but in Cheerio form. Both flavors are equally delicious, so I highly recommend trying each one and since they're so affordable, why not?!
---
Speaking of newly released keto products…
We also recently spotted these Special K Keto Bars (Kashi's sister brand) and have a feeling this could be the beginning of a new keto initiative by the Kellogg's Company. How exciting! It's not often you find great keto products like these that are so affordable and easily accessible!
---
Kashi Go Keto Cereal nutrition: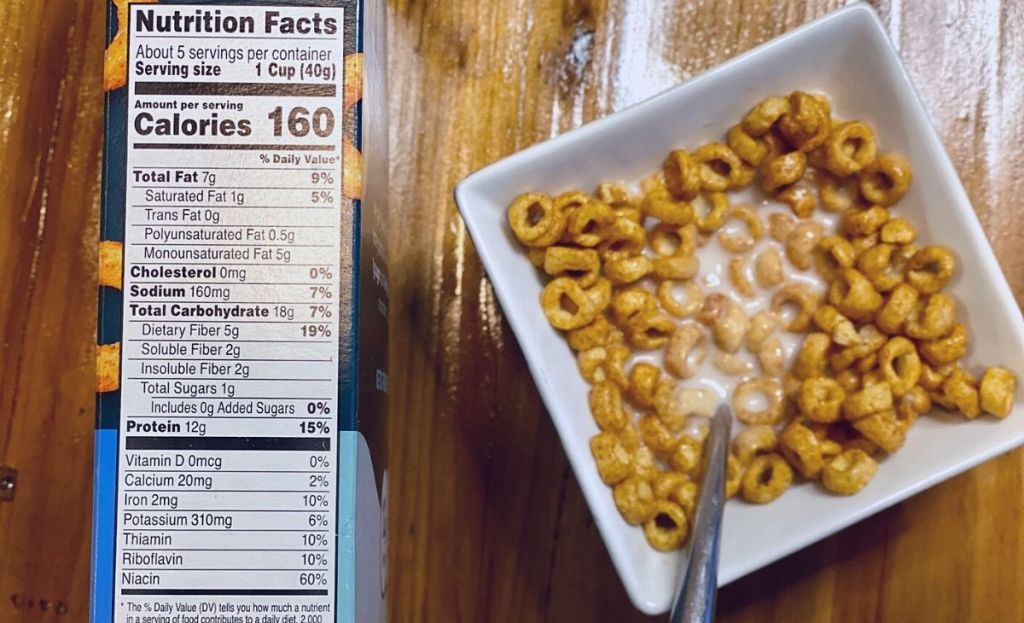 ---
While this isn't the most low-carb keto cereal, it's still a great keto-friendly option and is substantially more affordable than other low-carb cereals. Just don't eat the whole box in one sitting! 😆
---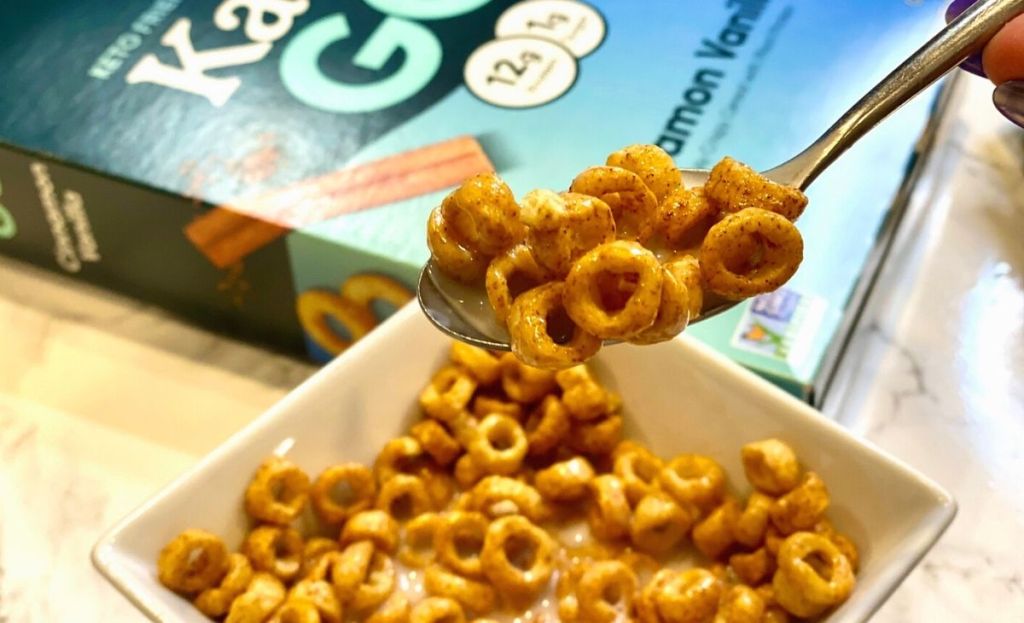 Even my kids love Kashi Go Keto Cereal!
Want to cut back your kiddo's sugar intake? This yummy low-carb cereal is an awesome alternative for the sugar-filled stuff they love so much.
I poured a couple of bowls for my 9-year-old and 6-year-old kids and they had absolutely no clue it wasn't regular cereal (and they've gotten pretty good at pinpointing the keto foods I give them), so this was a major home run! 🙌 Plus, you can likely find it in-store at your local Walmart or Target, which makes it even better to scoop it up on your regular grocery run.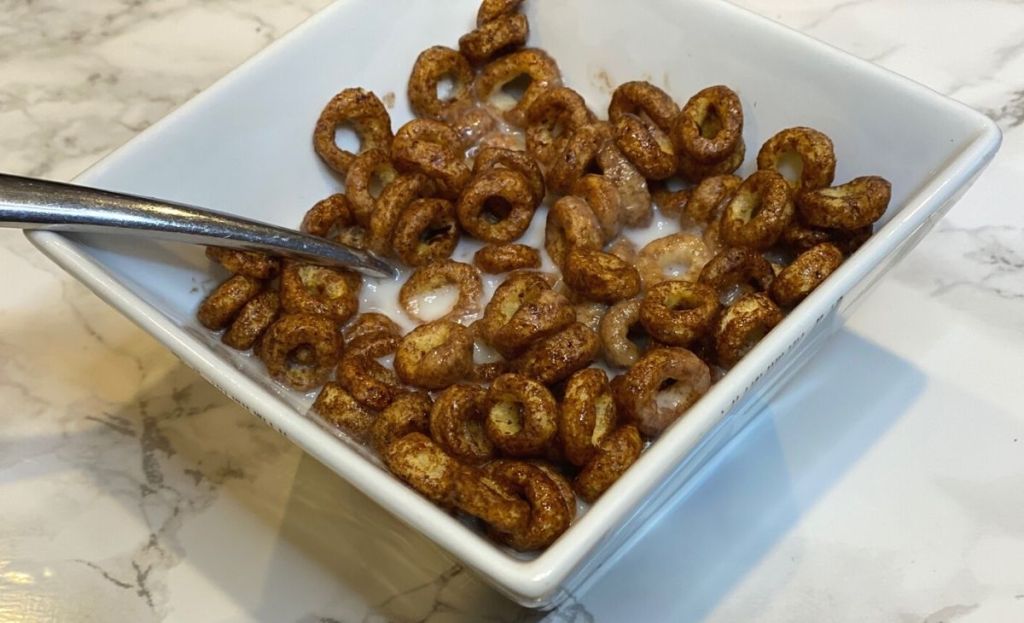 It's products like this that I get really excited about because when you have that keto-aha moment (like I did about a year ago, thanks Collin!) and realize how detrimental carbs are, it makes you want to change the way your family eats too. When you find something that little ones love AND it doesn't cost a fortune, it's pretty fantastic!
Can you tell that I love this cereal quite a bit?! 😆
---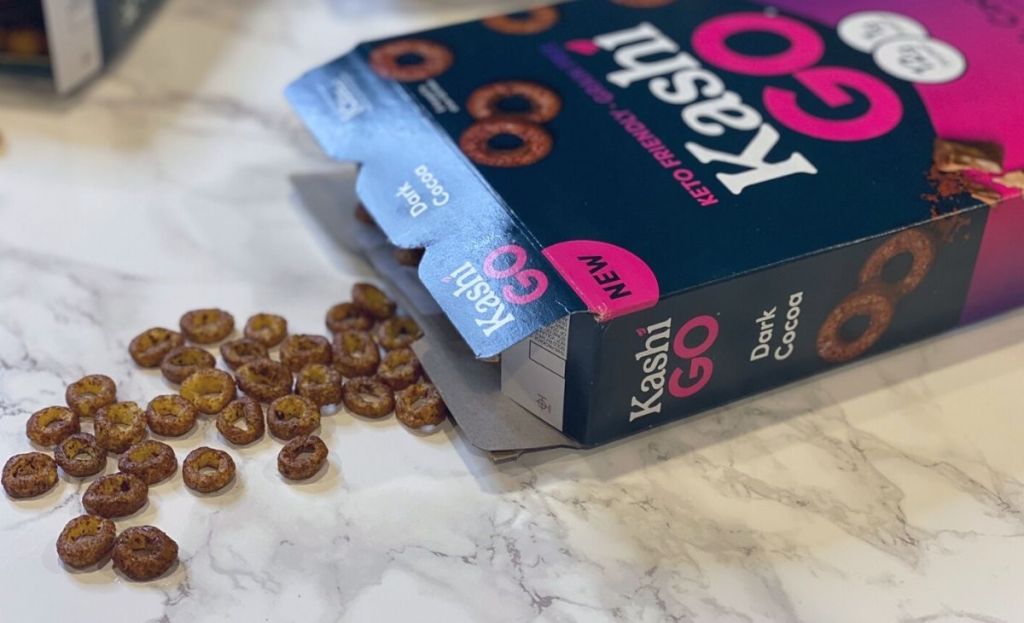 "I love this cereal. KETO FRIENDLY and tastes good. I use unsweetened almond milk and it's just like I'm eating cereal while watching cartoons as a kid on Saturday mornings again. 😂"
---
Want more low-carb breakfast ideas? Head this way for all the tasty keto recipes to start your day off right!