Your Oven Called… It Wants You To Bake This Delicious Keto Lemon Pound Cake!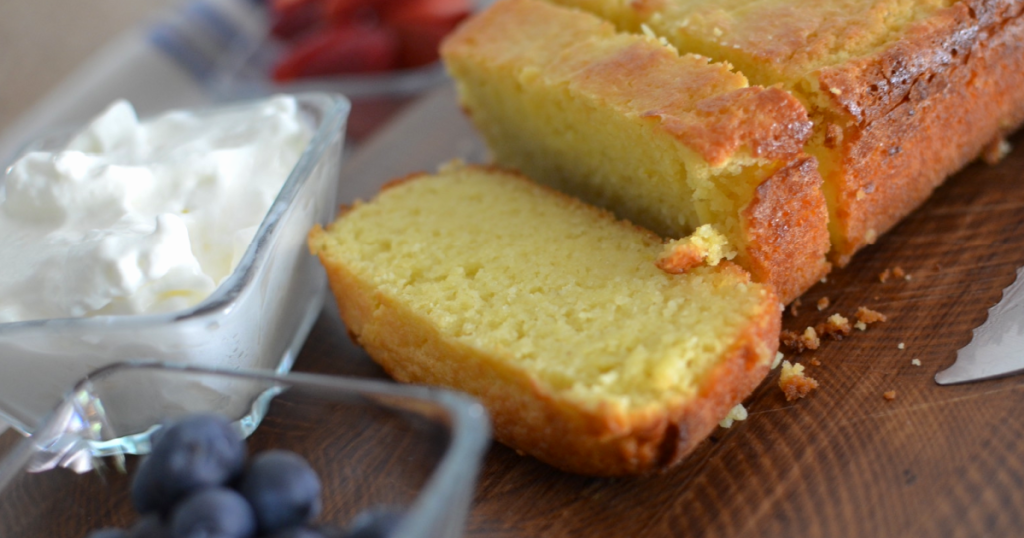 Raise your hand if lemon pound cake is your favorite dessert. 🙋
Yep, I love a dense and rich slice of pound cake, and luckily it's easy to make a keto-friendly version that's both satisfying and delicious! No need to be an expert baker either, as this recipe is super simple with easy-to-find pantry ingredients. You'll whip this up in no time and enjoy a yummy low-carb homemade dessert without a ton of effort – yippee!
Tips for making the BEST keto lemon pound cake:
Don't skip the lemon zest, as it brightens the cake so much (you can use a small amount of lemon extract instead if you prefer).
Swerve worked great as a keto sweetener in this recipe! You could instead use your favorite powdered sweetener to taste, so check out our Guide to Keto Sweeteners.
Make sure to grease your loaf pan well with butter before baking to avoid sticking. As an option, you can add parchment paper too.
Feel free to slice your cake and then freeze it for a later date! The cake should last in the freezer for a couple of months if stored covered.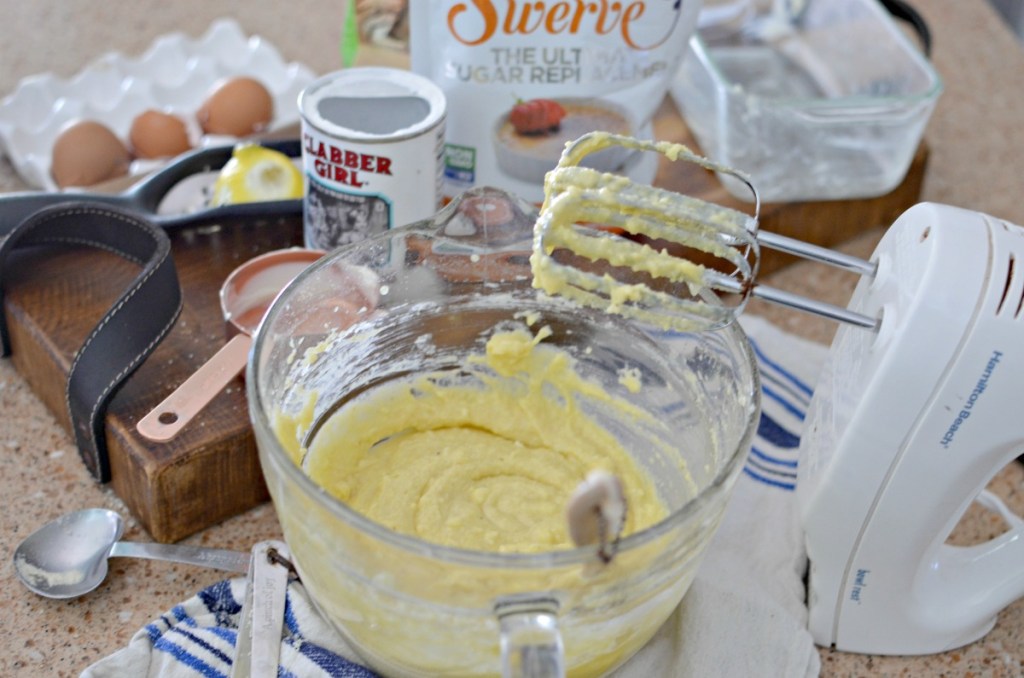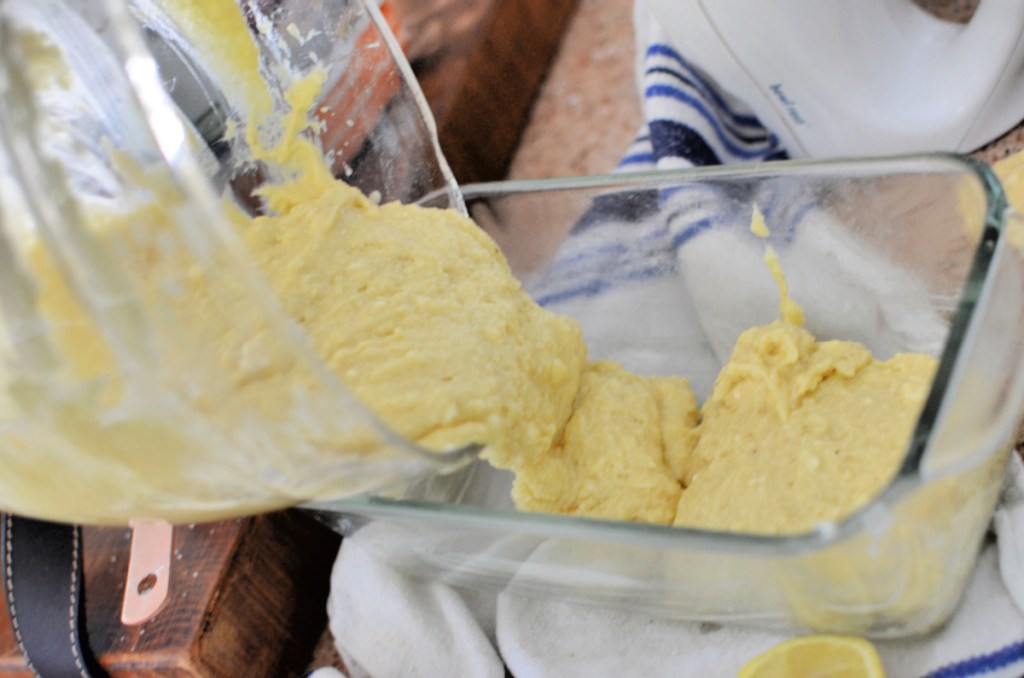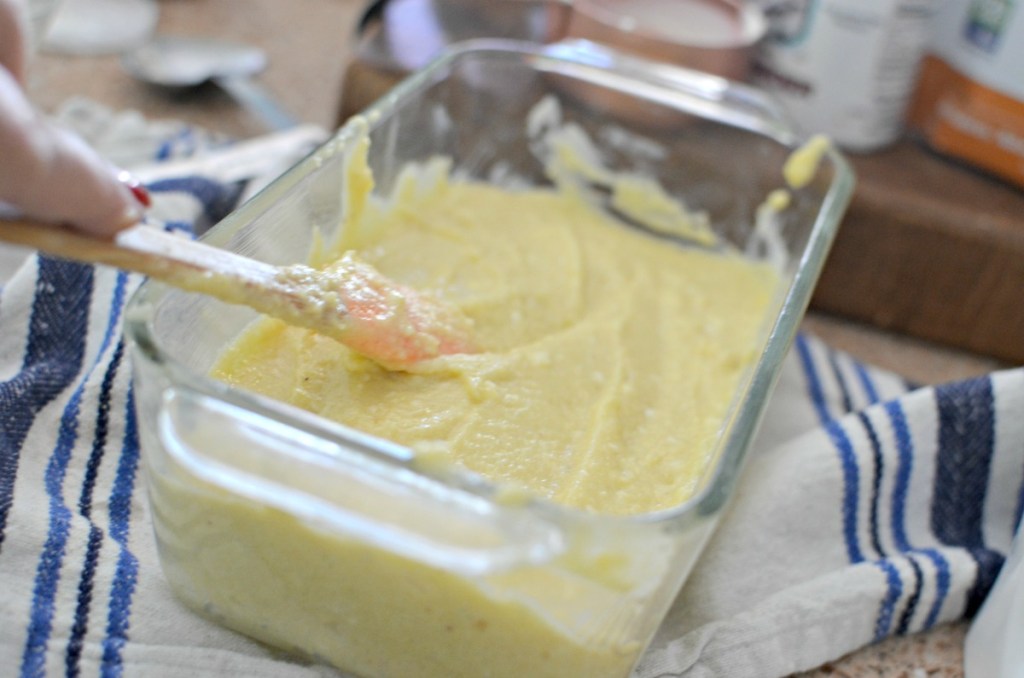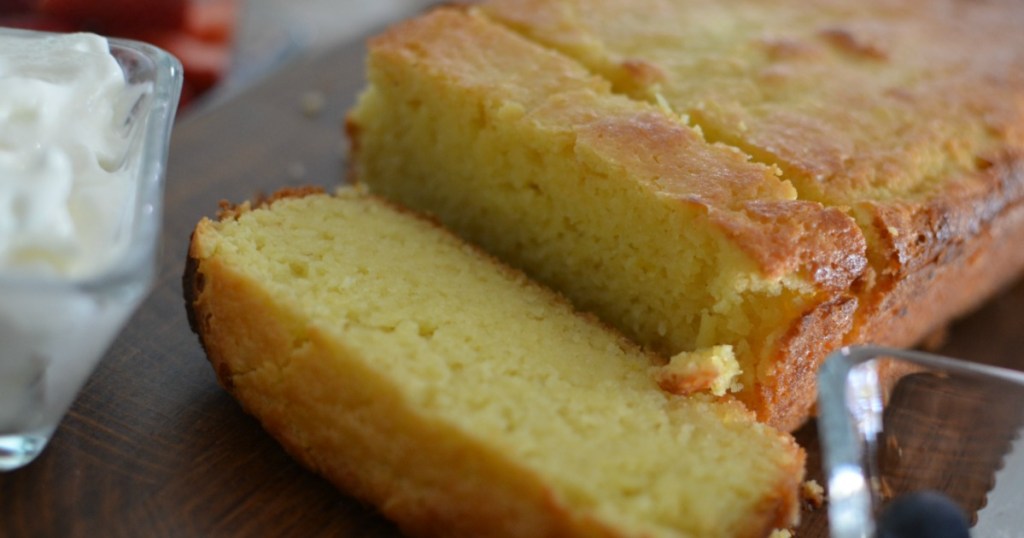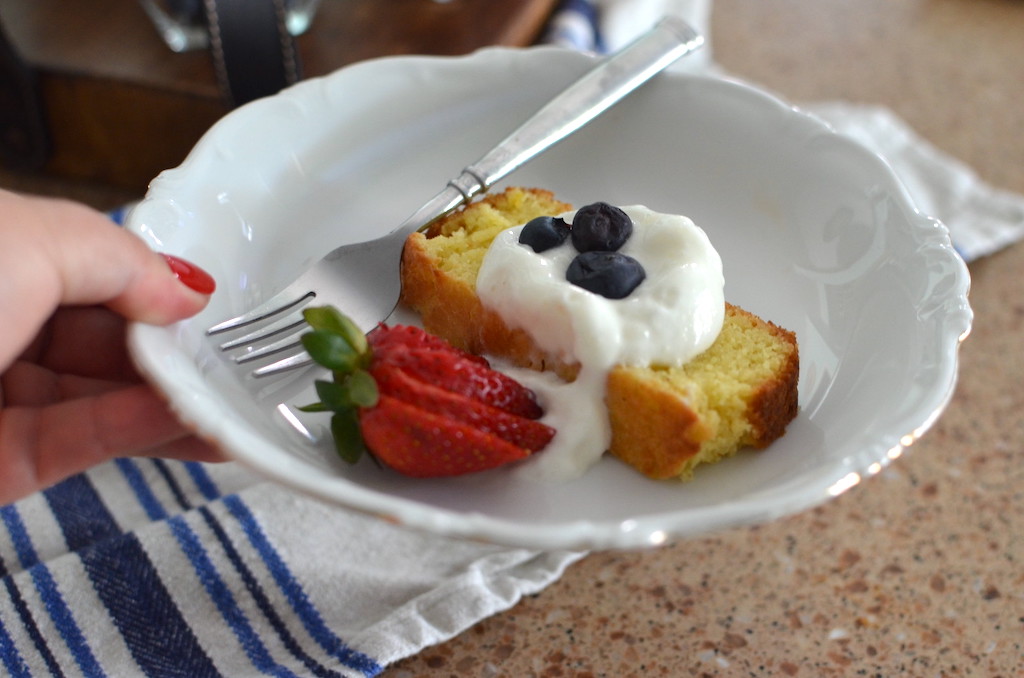 ---
Print
Keto Lemon Pound Cake
yield: 10 SERVINGS
prep time: 15 MINUTES
cook time: 60 MINUTES
total time: 1 HOUR 15 MINUTES
A rich and dense low-carb cake that's easy to whip up!
Ingredients
5 tablespoons butter, softened
4 oz. cream cheese, softened
4 eggs
1 teaspoon vanilla extract
1/2 teaspoon lemon juice
1 teaspoon lemon zest
1 teaspoon baking powder
Directions
1
Preheat oven to 350 degrees. Grease a loaf pan with butter.
2
In a large mixing bowl, add the softened butter, sweetener (like Swerve), softened cream cheese. Cream together until the mixture is smooth.
3
Crack the eggs into the bowl, add lemon juice, lemon zest, and vanilla extract. Blend until smooth for a minute or so using a hand mixer.
4
In a separate smaller bowl, mix the baking powder with almond flour. Slowly add that mixture to the cake batter, and mix for a few seconds until combined.
5
Pour batter into the prepared pan and spread evenly.
6
Place into the oven and bake for about 60 minutes until cooked through. A toothpick inserted should come out clean. Let cool, then slice to serve.
Nutrition Information
Yield: 10 slices, Serving Size: 1 inch slice
Amount Per Serving: 214.0 Calories | 19.6g Fat | 22.4g Total Carbs | 1.8g Fiber | 18.1g Erythritol | 6.5g Protein | 2.4g Net Carbs
---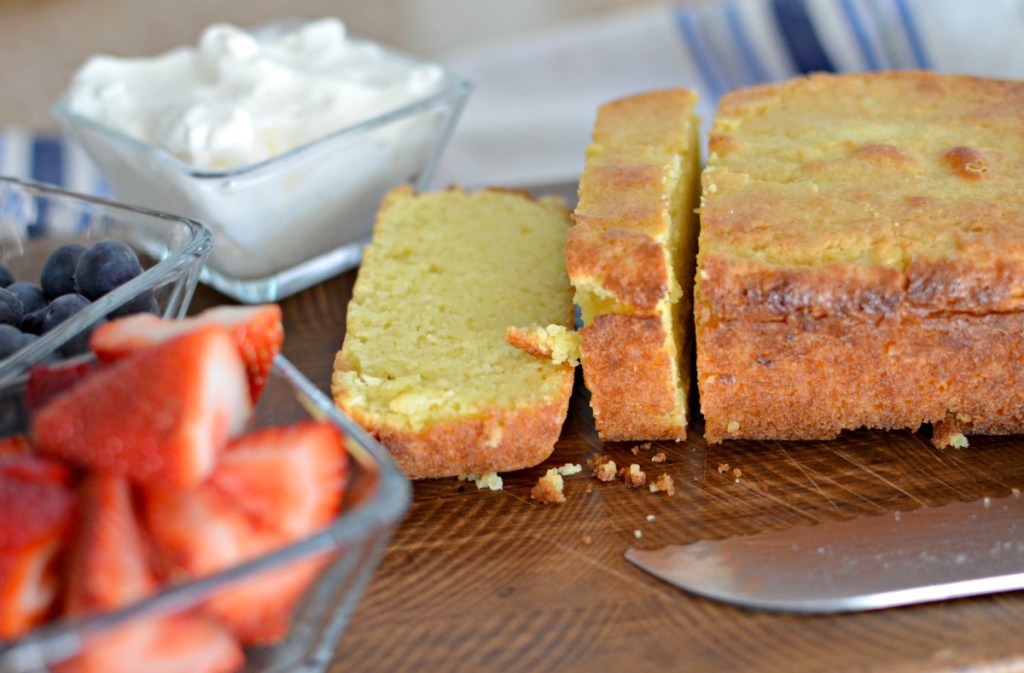 What a great low-carb, sugar-free, and gluten-free pound cake recipe!
You can jazz it up with sugar-free whipped cream and fresh berries if desired (note: nutritional information above doesn't reflect these toppings.)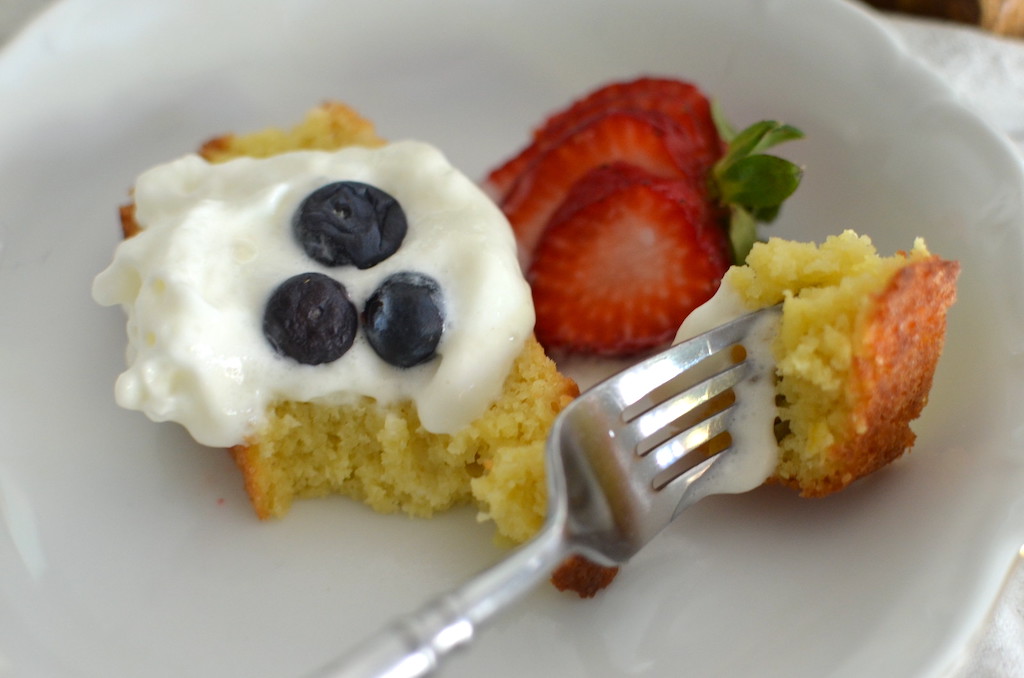 This is such a fun treat to make and share with friends and family, or to keep in the freezer for when you need a slice. It's sweet and dense, and I love that it was simple to whip up and bake. Enjoy!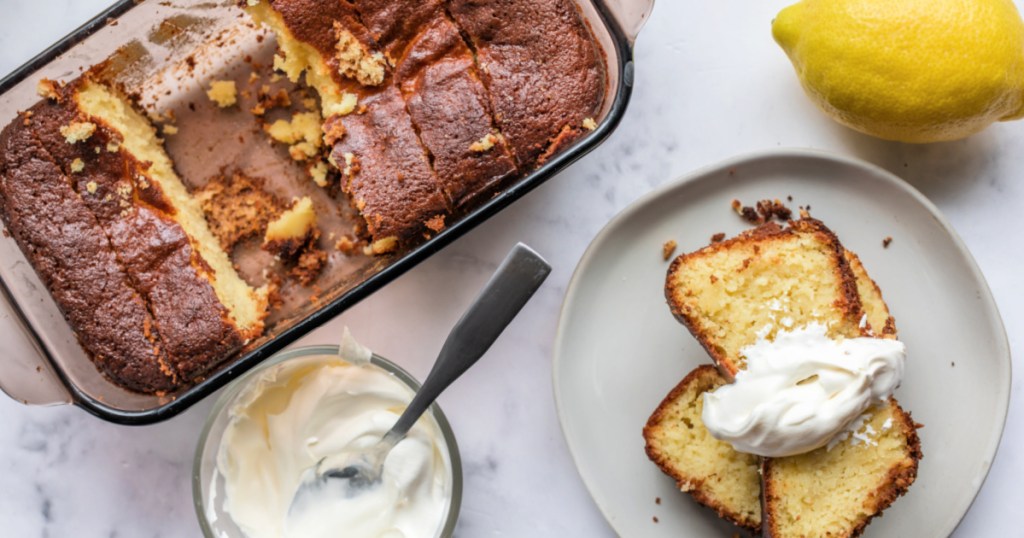 Check out what my sidekick Jenna had to say about this yummy keto lemon pound cake:
"I love the flavor and consistency of this cake! It bakes beautifully and tastes awesome! Even with 4 eggs, it doesn't have an eggy taste or texture at all! It slices up beautifully and is everything a pound cake should be!"
---