Keto and Co Makes the Best Store-Bought Keto Muffin Mix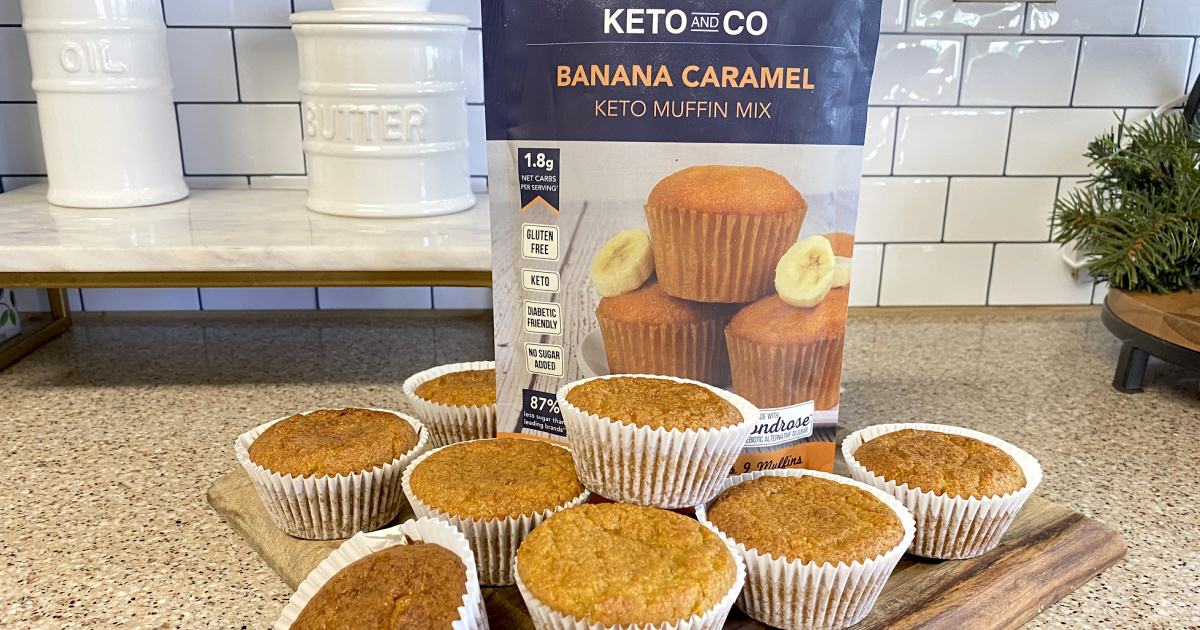 Craving keto baked goods?!
We're always looking for ways to simplify our keto experience in the kitchen, and baked goods can sometimes be a challenge. Luckily, Keto and Co has stepped up to craft an amazing line of keto baking mixes. With loads of options to choose from, we've fallen head over heels for one mix in particular – their keto banana caramel muffins. 😍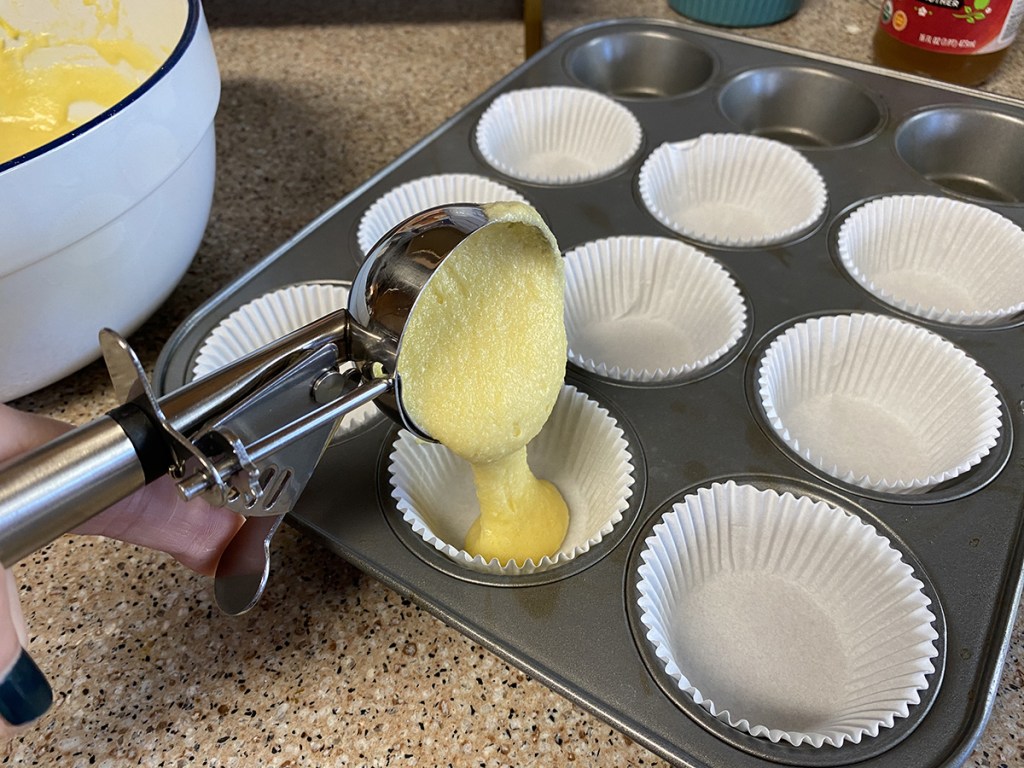 Both Taylor and Collin from our Hip2Keto team love these muffins and have raved about them in the past…and now I see why! They are a perfect breakfast muffin and will fool even the pickiest of eaters if they're keto or not (my boys couldn't tell the difference!)
Quick note: This post is not sponsored. Our team just can't get enough of this keto baking mix and wanted to share our love for these yummy low-carb muffins with you all!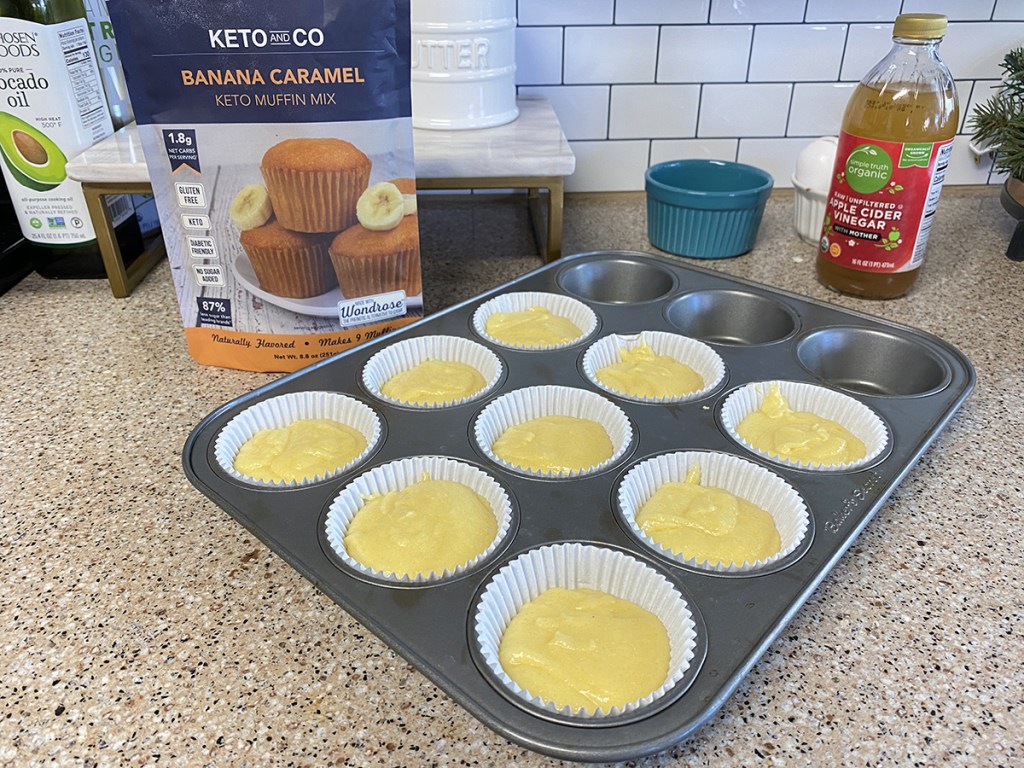 Having a pre-made muffin mix makes whipping up a batch in the morning so much easier. However, just a little note that I did bake the muffins for a little longer than instructed. You'll definitely want to keep an eye on these when you're nearing the end of the cooking time to see if they're ready or not.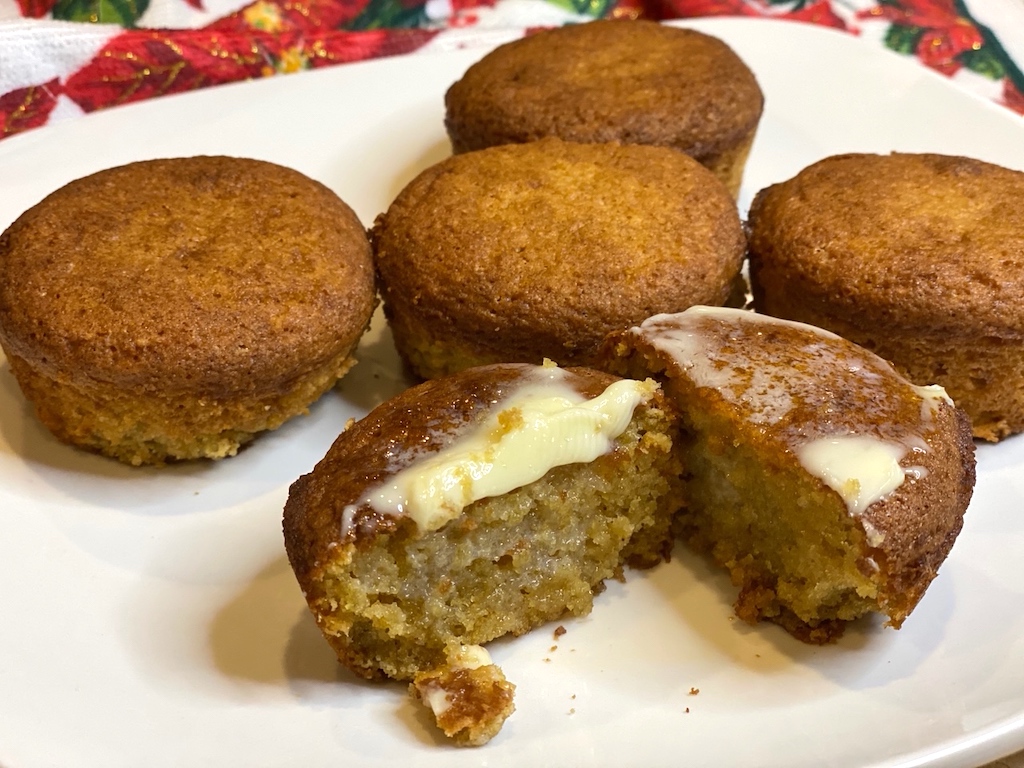 The best part? The smell of the banana is wonderful and filled my kitchen; that's pretty rare for keto baking! Plus, the banana flavor is on point without being overpowering. Two thumbs way up on these muffins! 👍👍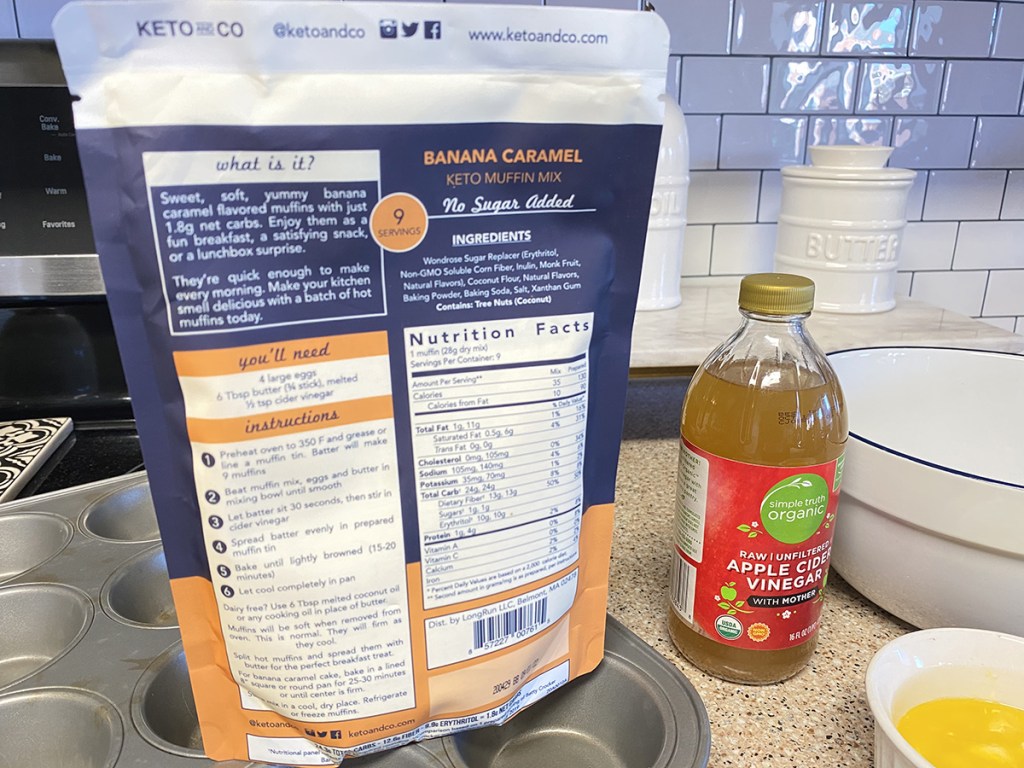 Keto Banana Caramel Muffin Mix nutrition:
---
Serving: 1 muffin | 130 Calories | 11g Fat | 24g Total Carbs | 13g Fiber | 1g Sugar | 10g Sugar Alcohols | 9g Protein | 1.8g Net Carbs
Ingredients: Wondrose Sugar Replacer (Erythritol, Non-GMO Soluble Corn Fiber, Inulin, Monk Fruit, Natural Flavors), Coconut Flour, Natural Flavors, Baking Powder, Baking Soda, Salt, Xanthan Gum. Contains: Tree Nuts (Coconut)
---
Here's what Taylor had to say about the Keto and Co banana caramel muffins:
"I'm a little obsessed with Keto & Co's Banana Caramel Muffins… I'm not even much of a muffin person but THESE are soooo good. 🤤 I've really missed bananas so the flavor in these is perfection – it's hard to stop eating them!
My kiddos loved them too and thought they were regular muffins (I occasionally trick them into eating keto foods without telling them 😂). If you haven't tried these yet, you've got to get your hands on some. You won't be disappointed!"
---
I gave their pancakes a shot, too, and the flavor was pretty great but with some setbacks…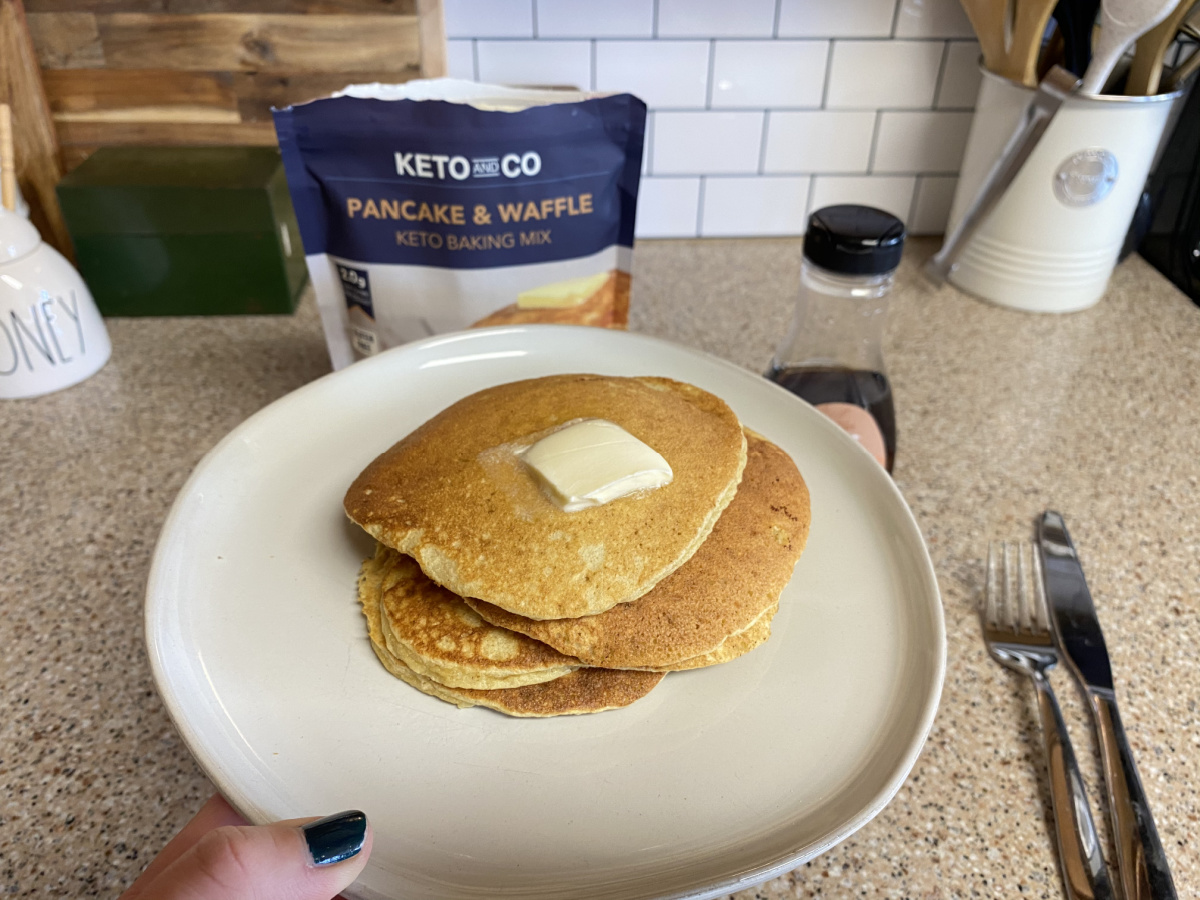 I like the flavor of the Keto and Co pancake mix, but I did notice that the center took longer to cook. I first tried in an electric skillet, and then another batch in a pan on the stove. I had a bit of difficulty getting the centers to cook in both methods and was worried about the risk of burning them.
But again, I will say they had great flavor compared to other pancake mixes I have tasted. Personally, I love our fluffy pancake recipe but for someone that likes to purchase a mix, I would recommend this bag!
---
That said, there was a mix I wasn't in love with… 😳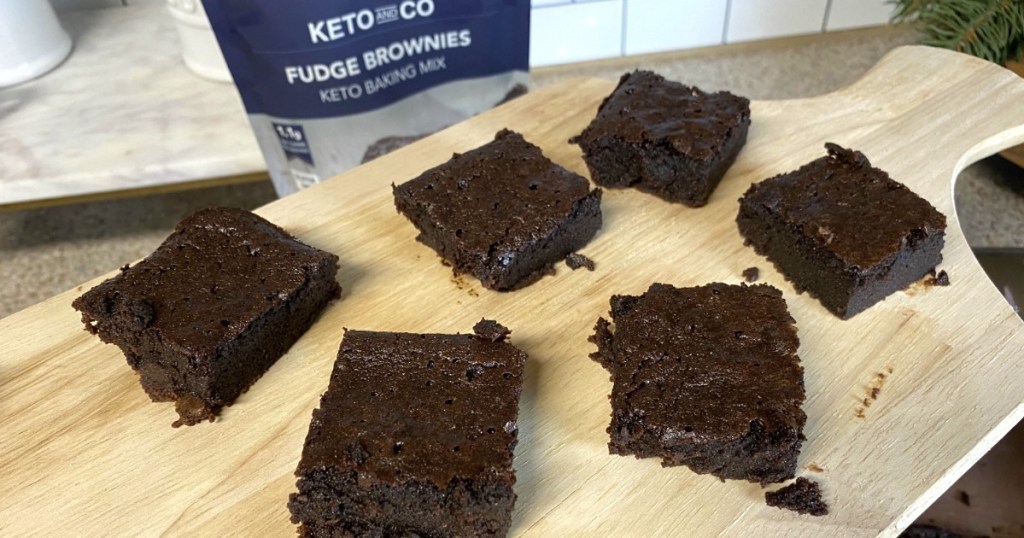 I tried the Keto and Co brownie mix, but honestly, I was not a fan. I cooked them as the time stated but they were still very gooey, even after letting them set before cutting. I don't necessarily mind gooey brownies, but they also had a very powerful taste of unsweetened cocoa. I love that it's a mix, but if I had known how bitter they were going to be, I would have added at least 1/3 cup of granular keto sweetener to the mix. Or maybe even top it with some keto whipping cream to calm the bitterness.
On the plus side, they're super moist! I hate dried-out brownies. I did review others' comments and some state they taste better after storing in the fridge so I will give that a try next time.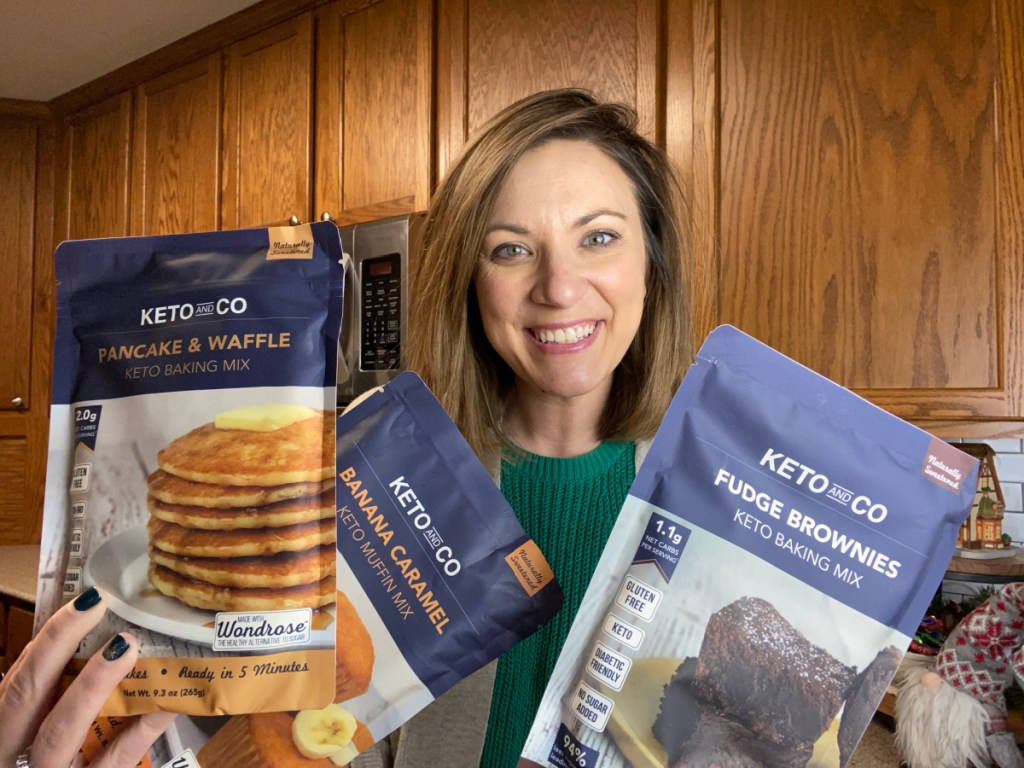 You can check out all the Keto and Co keto baking mixes over on Amazon to try them for yourself!
---
Looking for a homemade breakfast treat? Our keto coffee cake recipe is sweet, cinnamon-y, and downright delicious!