10 Popular Keto Snacks to Buy at Walmart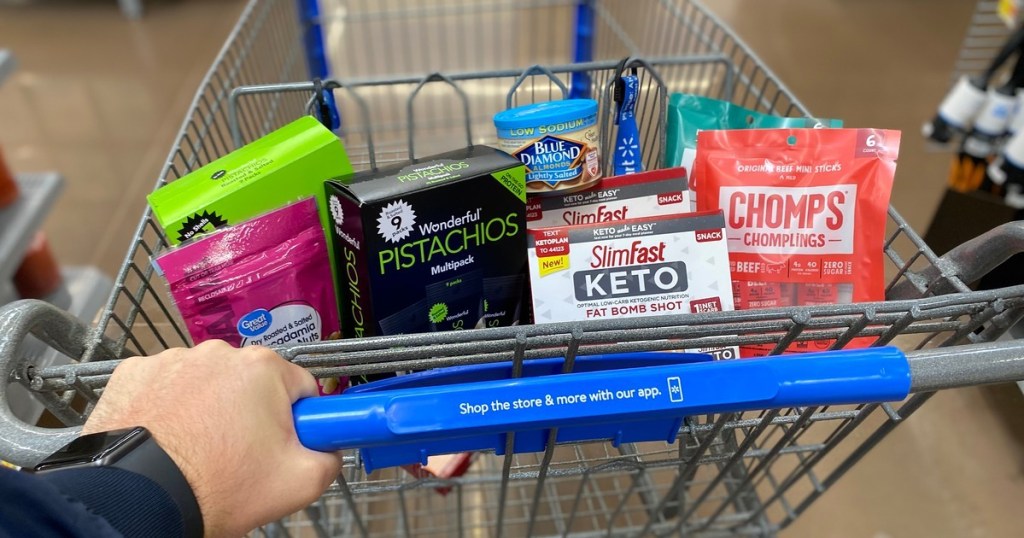 Buy affordable keto snacks at Walmart!
You don't have to go to a fancy grocery store to find keto-friendly goodies! So many of our favorite keto snacks are available at your local Walmart, and we love searching the aisles for yummy finds at affordable prices!
Here are some of the most popular keto snacks available at Walmart:
---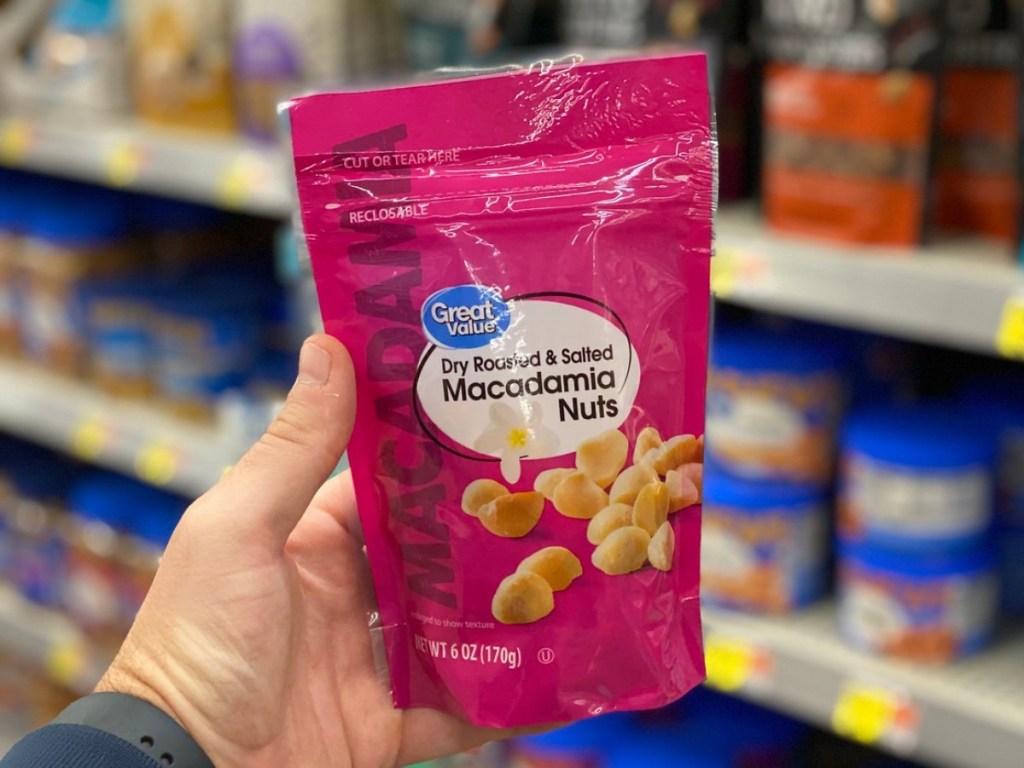 Nuts are a great source of protein and good fats, but they can also be pricey. Walmart sells a wide variety of keto friendly nuts under its Great Value label, and it's possible to save quite a bit of money by purchasing this brand! Look for the lower-carb varieties like Brazil nuts, macadamia nuts, and pecans.
---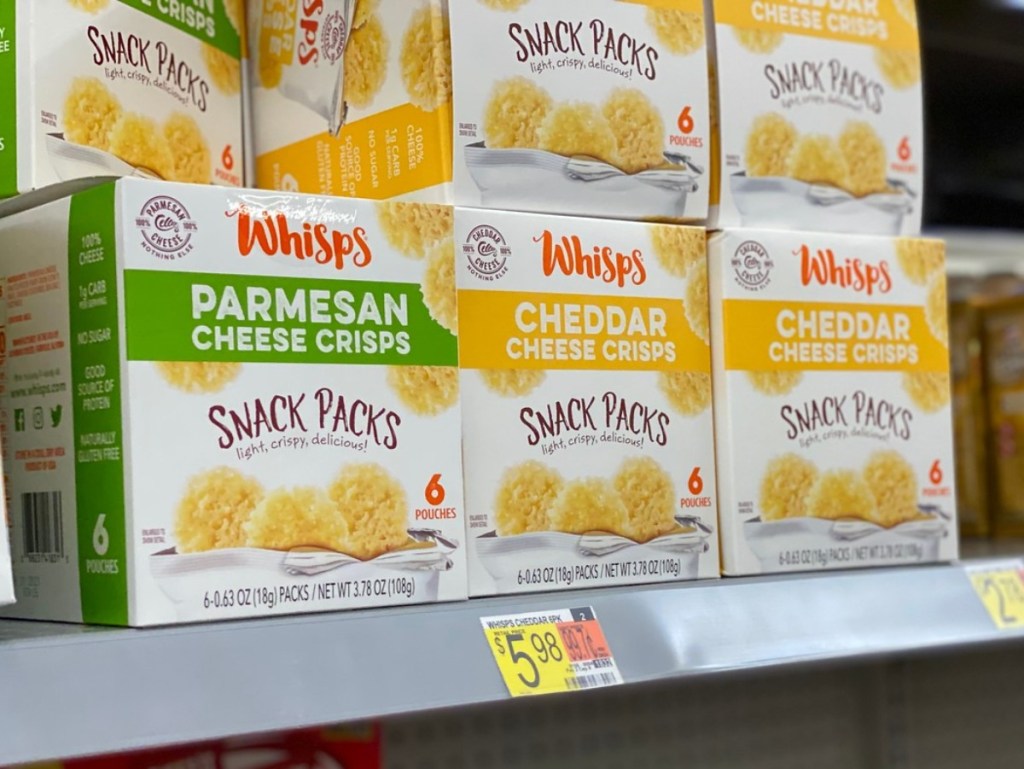 2. Whisps Cheese Crisps in snack packs at Walmart are a satisfying keto alternative to crackers – $5.98/6-count
These crunchy snacks contain 9g fat, 6g protein, and just 1g carbohydrates. We love that now you can buy these keto snacks at Walmart in boxes of six snack packs!
---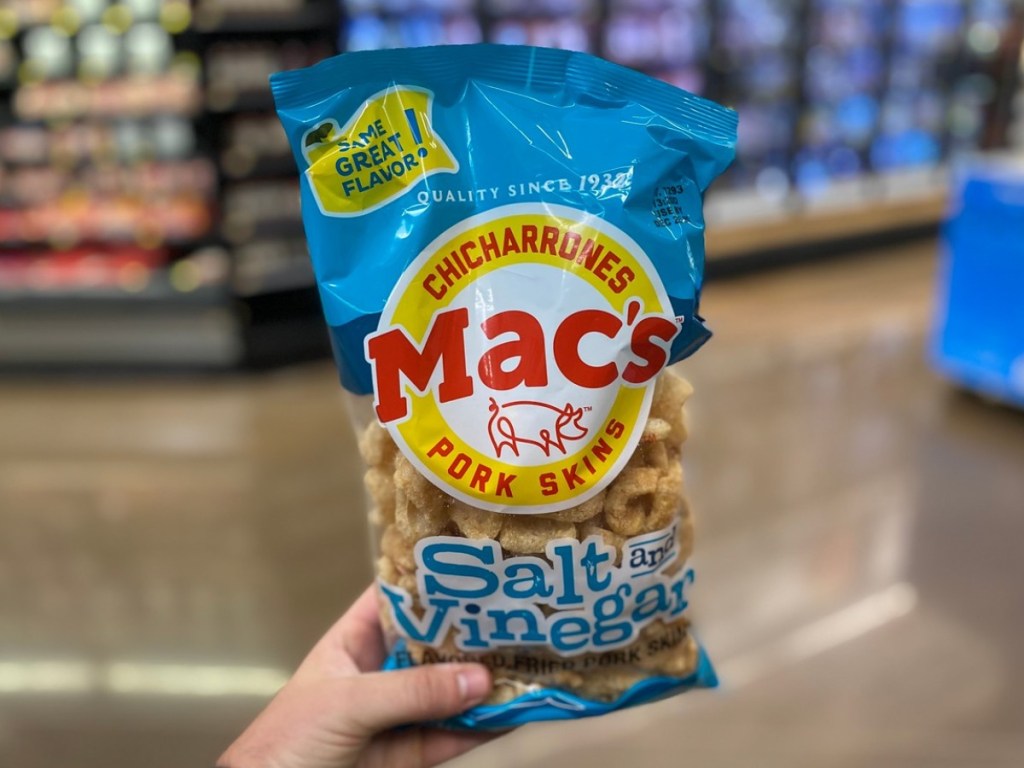 3. Mac's Pork Skins are a crunchy, flavorful, keto snack and come in a variety of flavors at Walmart – $3.98
Mac's Pork Skins come in a variety of savory flavors at Walmart and they're such a satisfying keto snack when you're craving something crunchy! Each serving contains around 5g fat, 7g protein, and less than 1g carbohydrates (depending upon which flavor you choose).
---

4. Quest Protein Chips are the perfect keto substitute for potato chips – $2.48
You can still get your crunchy snack fix with these tortilla-style chips. One serving has around 19g of protein and only about 4g of net carbs. We love these chips so much that we've got a whole post dedicated to them!
---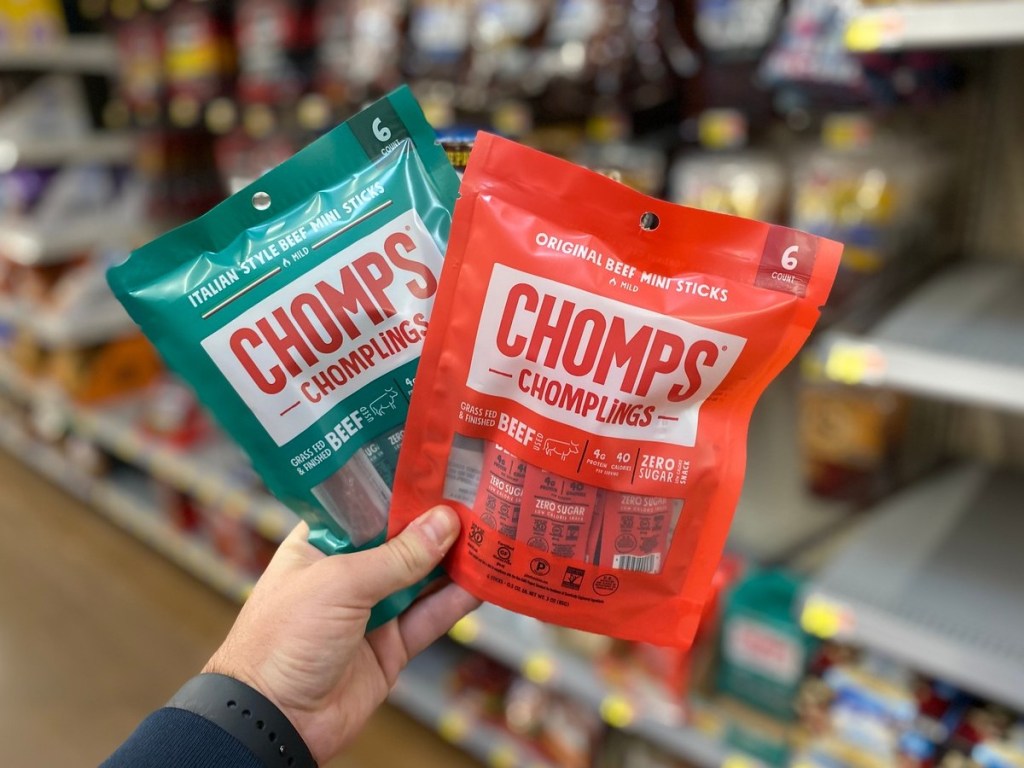 5. Chomps Chomplings are a great zero-sugar mini beef stick option – $4.98/6-count
Get a protein hit without the added sugar! Try Chomps Chomplings in either Original or Italian Beef flavors. You'll get 4g protein, 3g fat, and zero carbs! Walmart also carries the full-size Chomps beef sticks and turkey sticks, which come individually-wrapped and are sold for $1.98 each.
---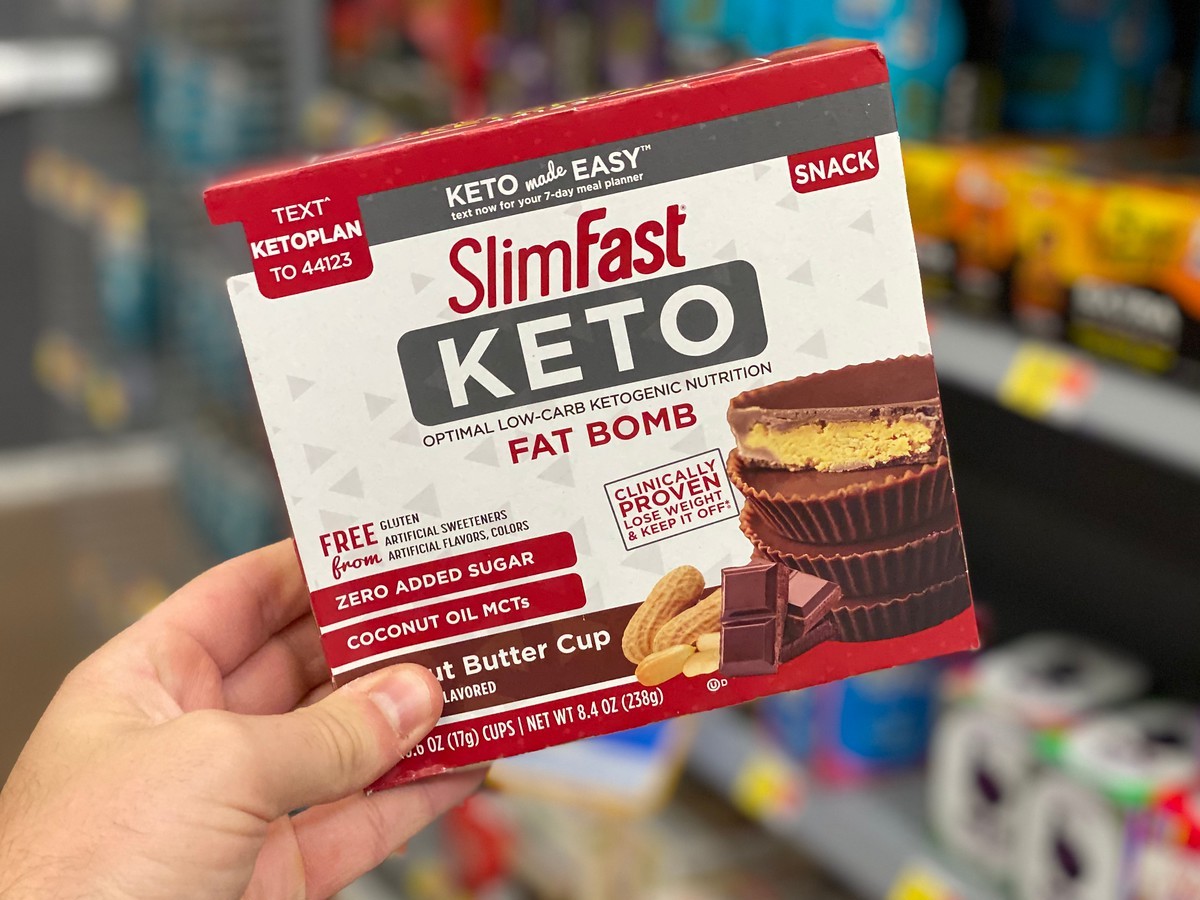 6. Curb your sweet tooth cravings with these SlimFast Keto Fat Bomb Snacks – $9.97/14-count box
If you don't have time to whip up your own fat bombs, SlimFast offers a ready-made alternative with around 8g fat and 4g net carbs. Walmart also carries the SlimFast Fat Bomb Shots for an easy way to get 10g of pure MCT oil. Note that some may consider these products dirty keto based on the ingredients, so be sure to check the nutrition label and do what works for you.
---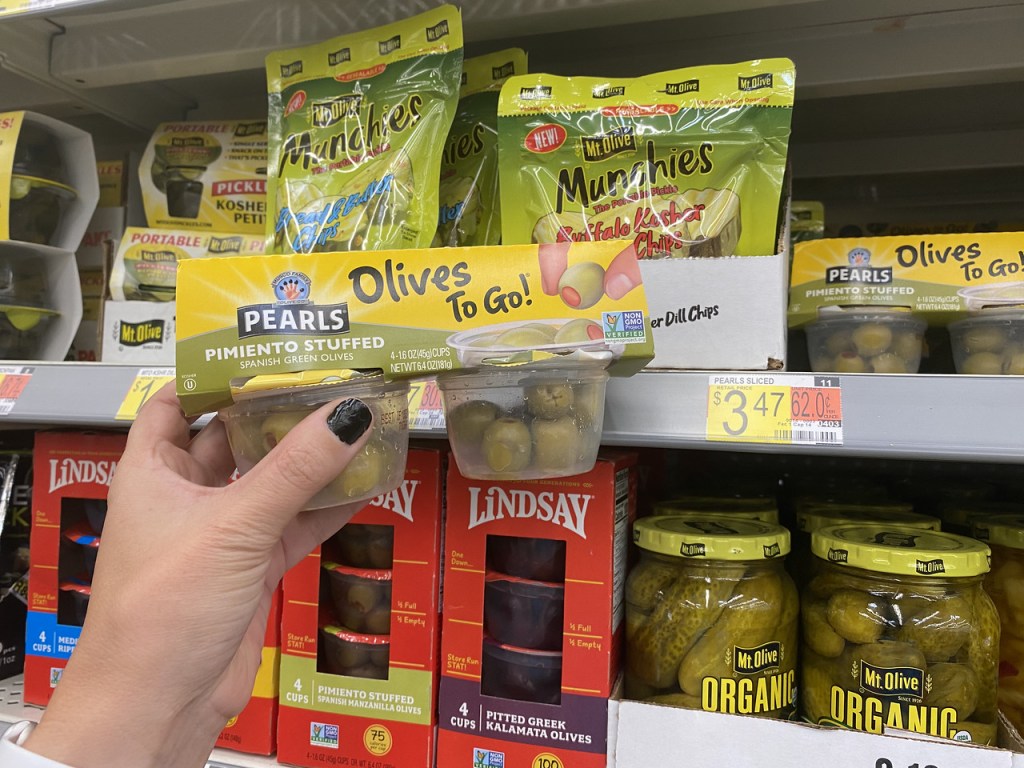 7. Snack packs are a great way to take Pimento-Stuffed Green Olives on the go! – $3.47/4-pack
Pearls Olives To Go make a great keto-friendly snack. These colorful, salty, and pleasantly nutty Spanish olives are stuffed to perfection with red pimentos. Each easy-to-open cup contains over 7g fat and zero carbs!
---
8. Mt. Olive Pickle Paks are one of Walmart's most genius keto snacks! – $2.48/4-pack
We think these portable pickle packs are a genius snacking idea! Each individually-sealed container contains about 12 mini dill pickles and just 1g carbohydrates.
---

9. P3 Portable Protein Packs are a high-fat, low carb punch of protein – $6.78/5-pack
These individually-wrapped protein packs are a truly satiating snack with 13g fat, 13g protein, and just 3 net carbs. They include meat, cheese, nuts, and no artificial preservatives. This is a snack that does need to be kept refrigerated though, so stash them in your fridge or toss one into your insulated lunch bag for on-the-go.
---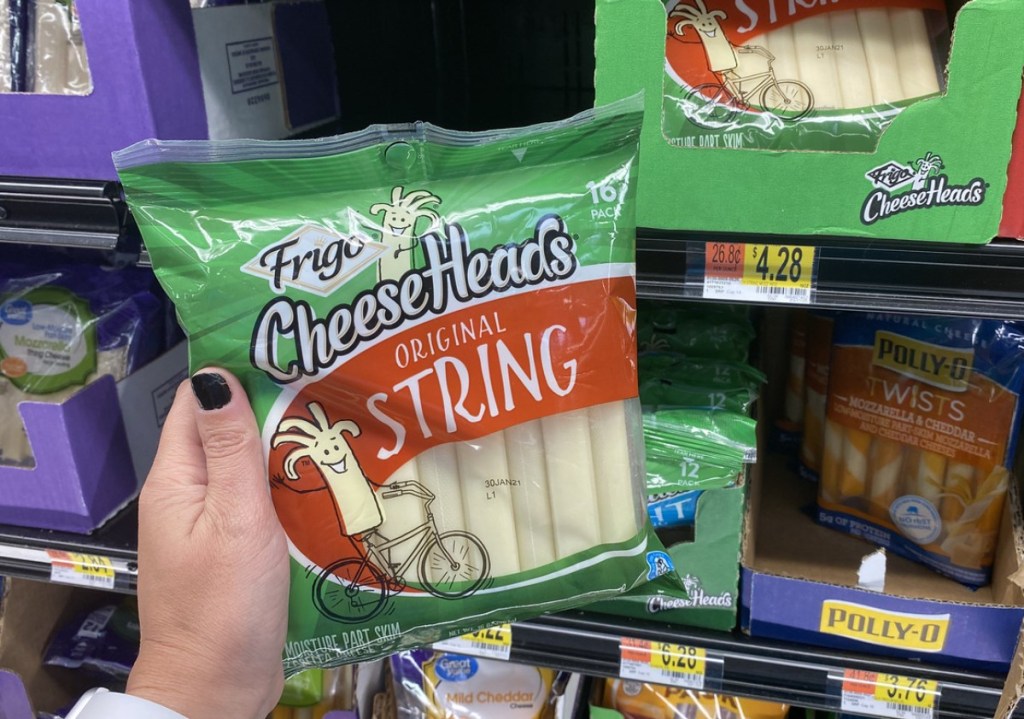 While you're in the dairy section, grab some cheese sticks to keep on hand for an individually-wrapped snack full of 6g fat and 6g protein. With just 1g carbohydrates, this snack is perfect for grown-ups eating keto, but they'll be popular with the kiddos, too!
---
Craving sweets? Check out some of our favorite keto candy alternatives!