Keto Coffee Cake Will Be Your New Favorite Breakfast Treat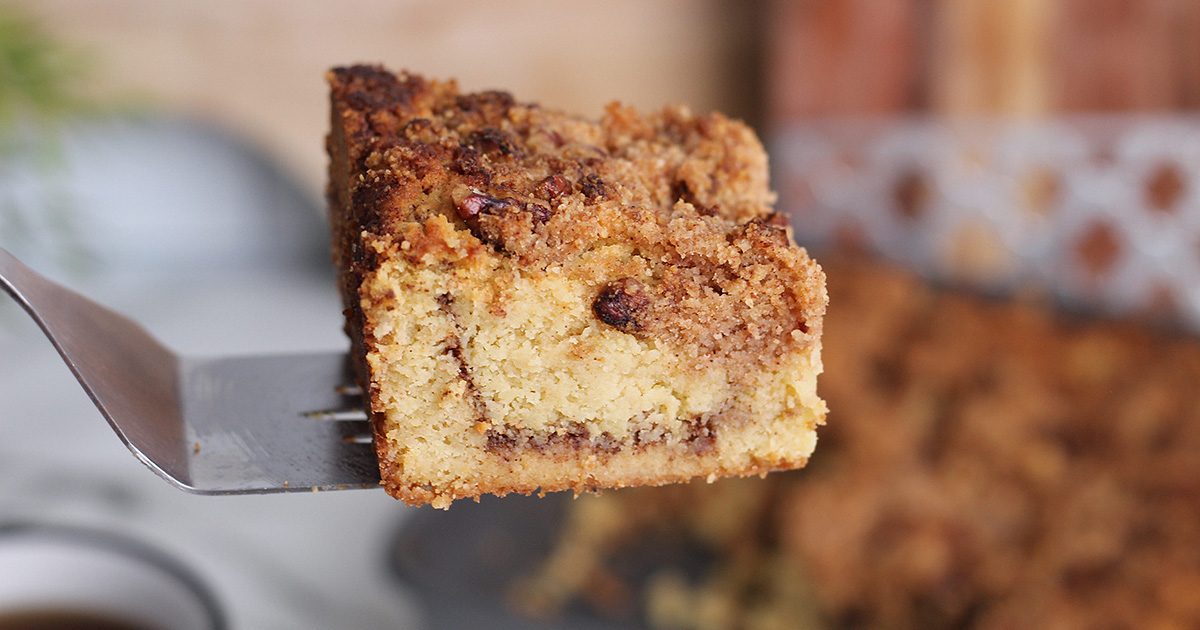 Meet your coffee's new BFF!
Sometime's you just need a delicious treat to go along with your morning coffee. This keto coffee cake is packed with all the sweet and cinnamon flavor you love, but without all the added carbs and sugar. It's so yummy, you'll find yourself snacking on a slice of keto coffee cake even when it's well past morning! 😋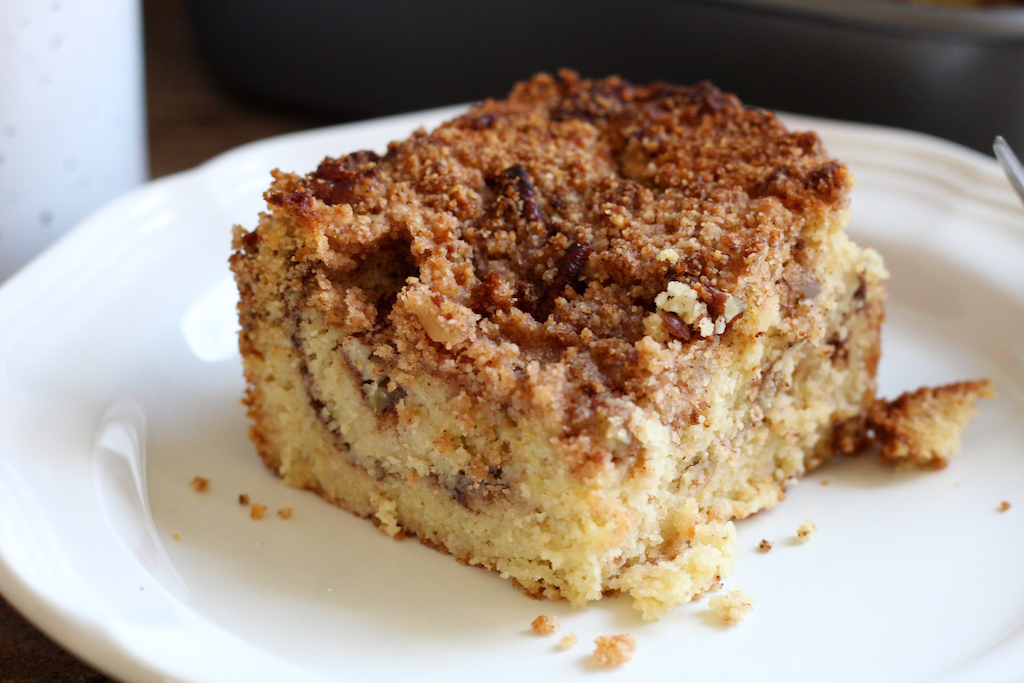 Cinnamon sugar flavor you can savor!
If I'm being honest, the cake portion of this recipe is rich, buttery, and moist, but that the crumbled topping is my favorite part. 😍 The sweet and slightly crunchy crumble with accents of warm cinnamon simply can't be beat!
It may be called a keto coffee cake, but in case you're wondering, it doesn't actually have any coffee in it — it just pairs perfectly with a hot cup of coffee. ☕️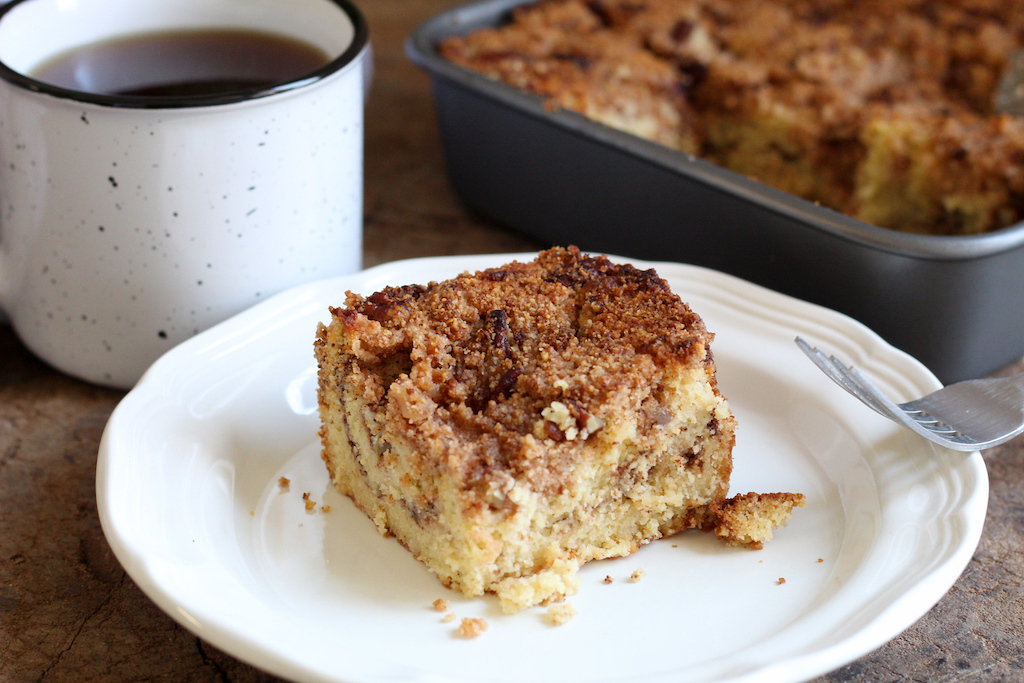 Hip tips for making the best keto coffee cake:
With the sweetened crumble on top, it poses a risk of burning the top before the cake is cooked through so be sure to cover your baking pan with foil to prevent the burn.
Allow the cake to fully cool before cutting into it so it has time to set and firm up into that velvety quick bread texture.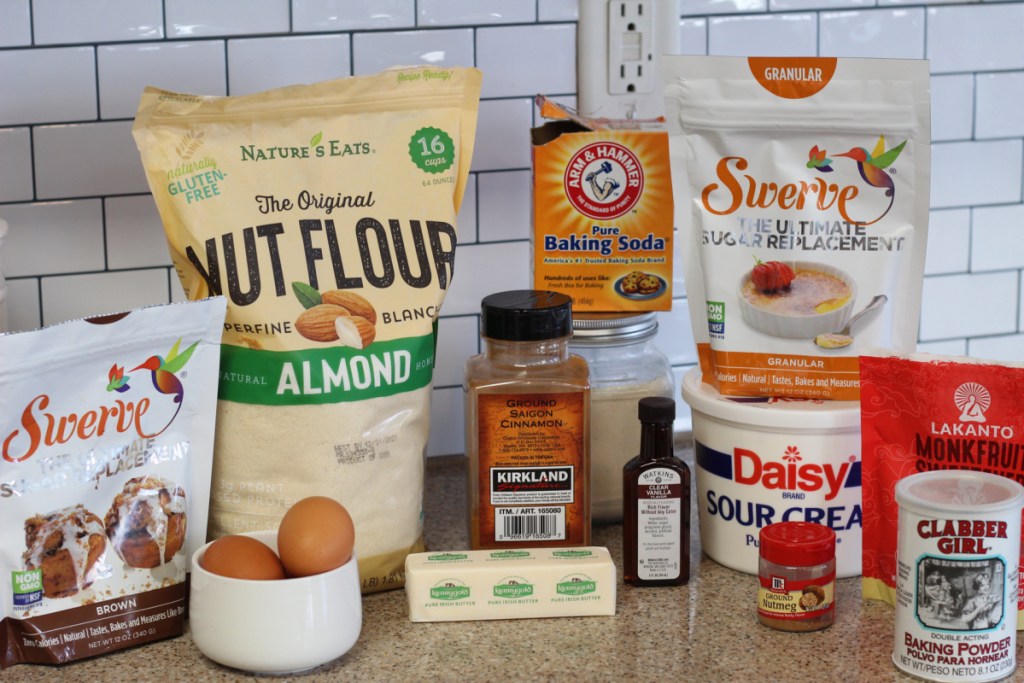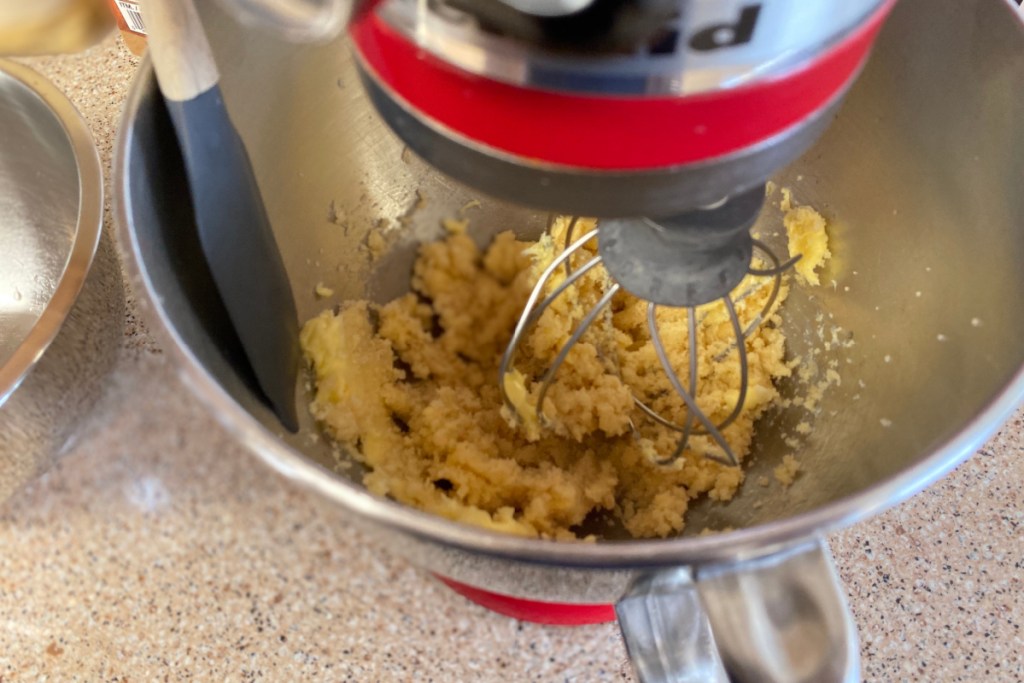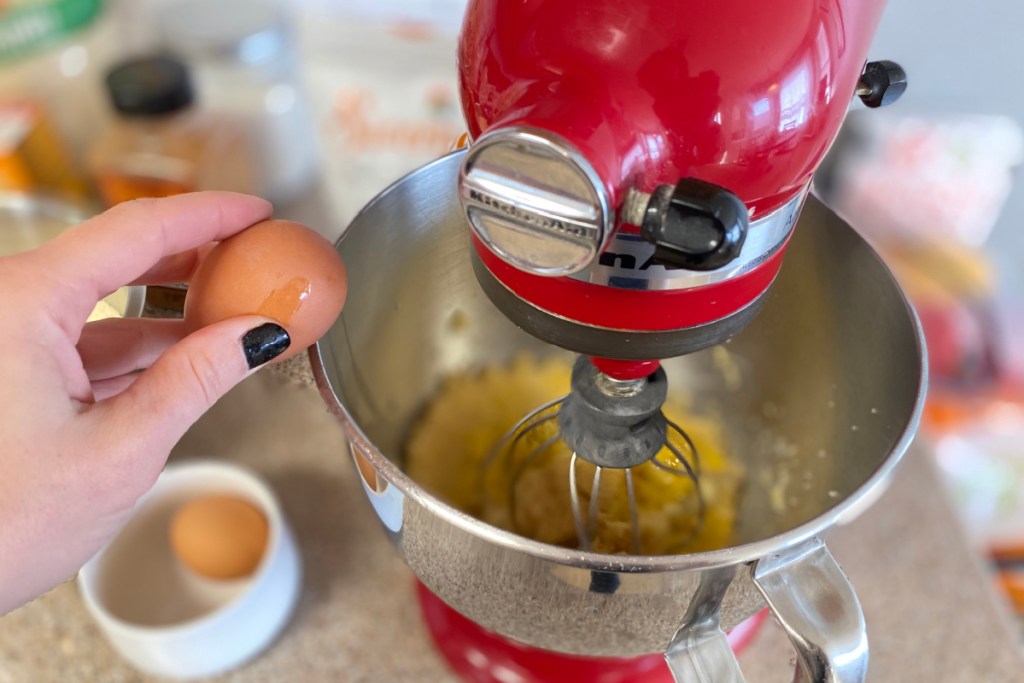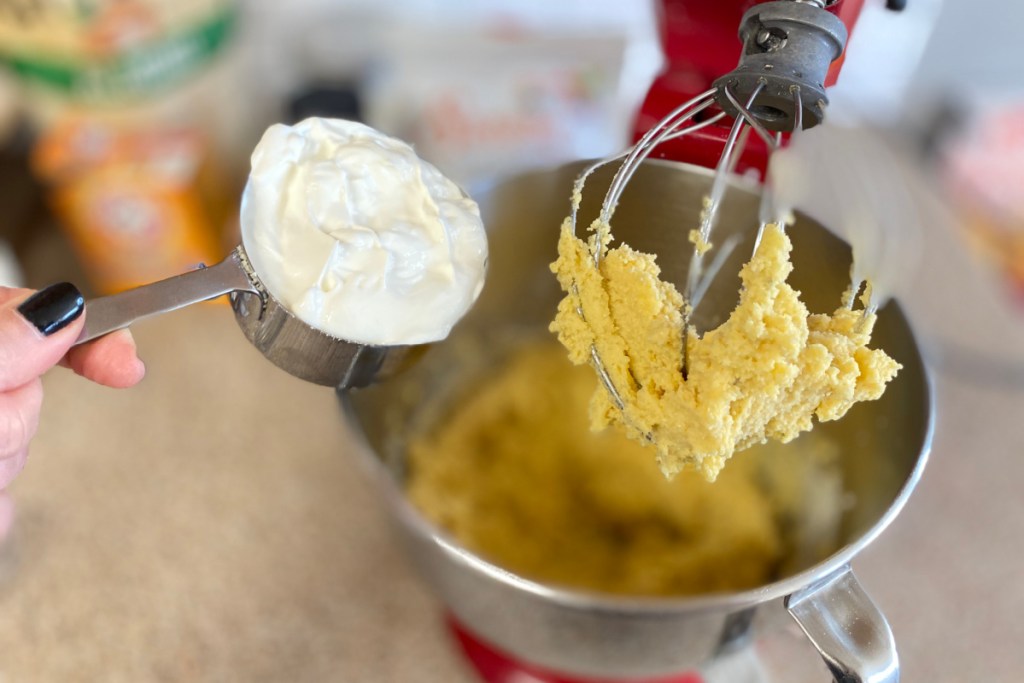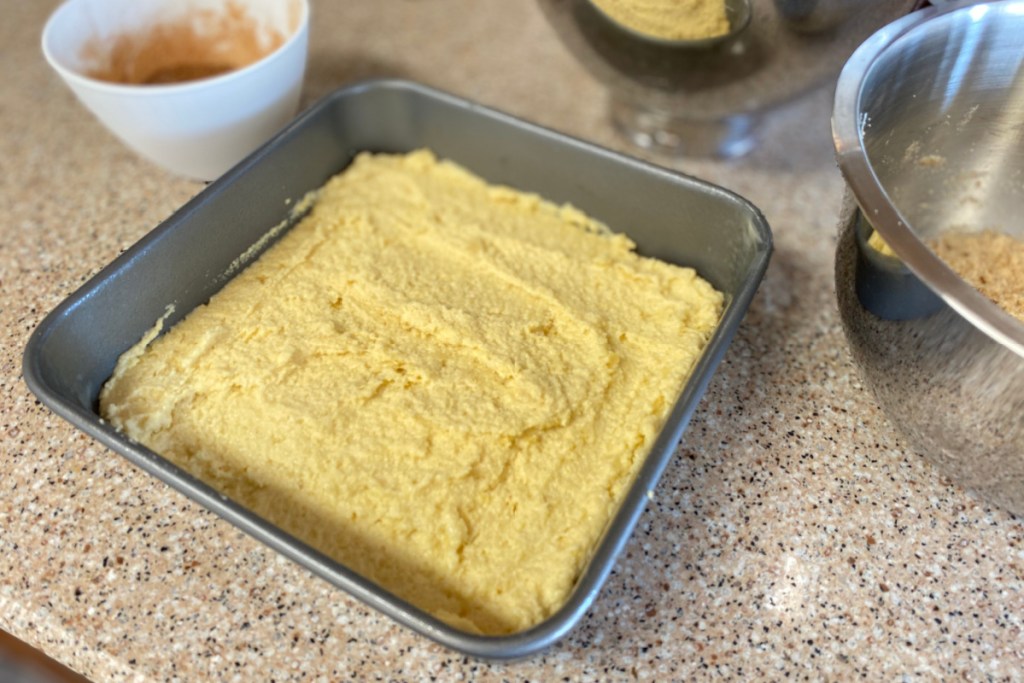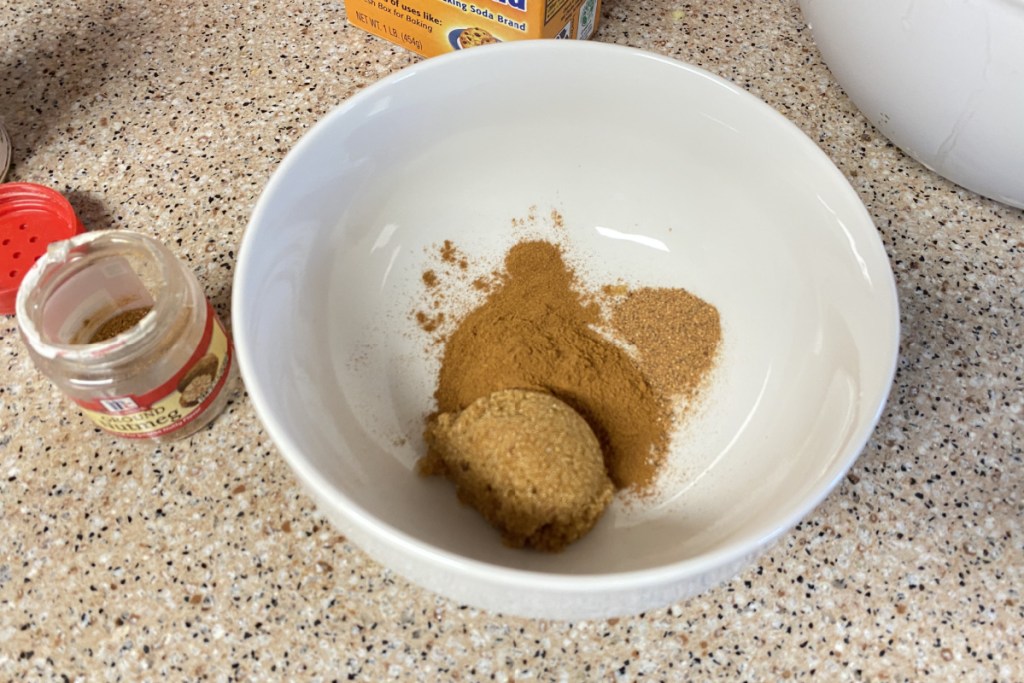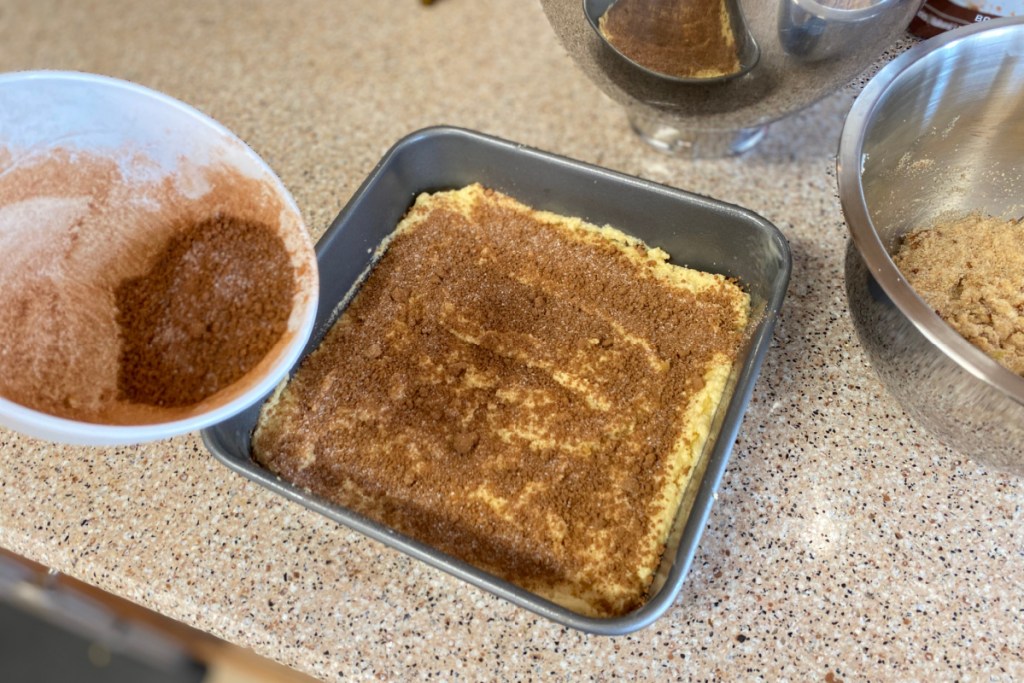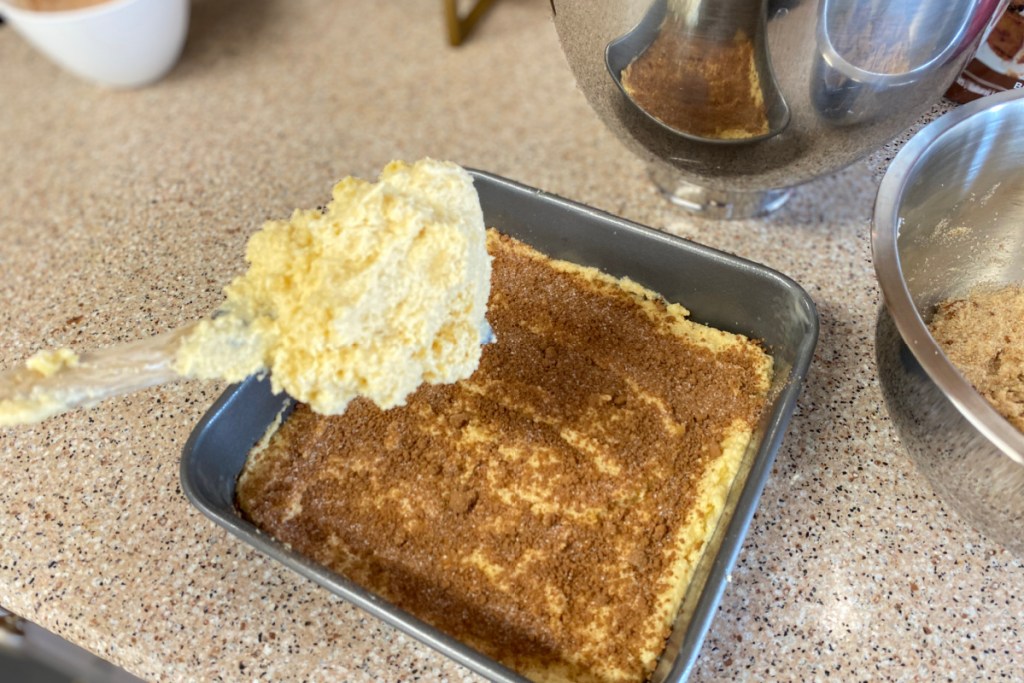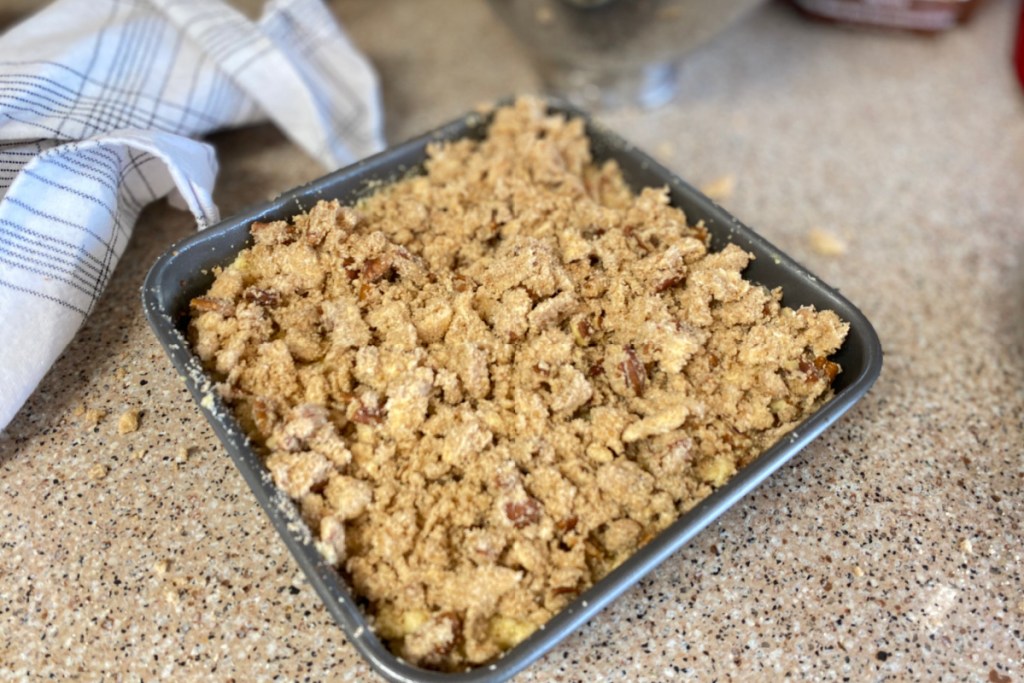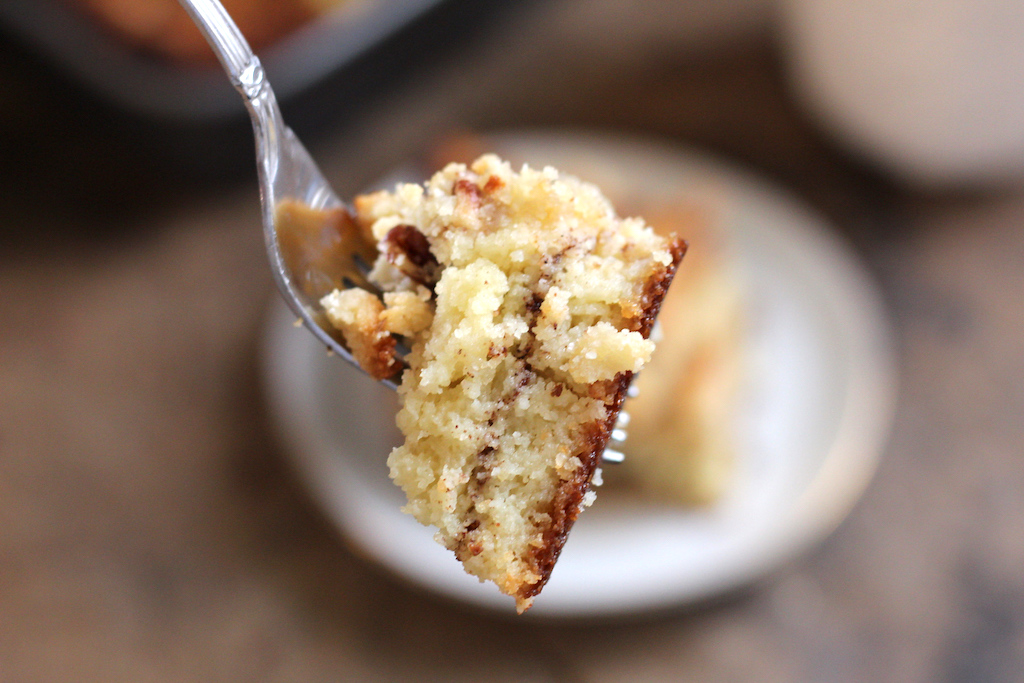 ---
yield: 9 SERVINGS
prep time: 20 MINUTES
cook time: 40 MINUTES
total time: 60 MINUTES
A delicious keto coffee cake that is perfect for breakfast, brunch, or dessert. This cake has all the cinnamon and sweet flavors you'll love without all the added carbs and sugar.
Ingredients
Cake batter:
1/2 cup unsalted butter, room temperature
1 tablespoon vanilla extract
3 eggs, room temperature
2 teaspoons baking powder
1/2 teaspoon baking soda
1/2 teaspoon salt
1 cup sour cream
Cinnamon Filling:
1 tablespoon cinnamon
1/8 teaspoon nutmeg
Crumble Topping:
1 teaspoon cinnamon
1/2 cup chopped pecans
3 tablespoons butter, melted
Directions
1
Preheat oven to 350 degrees. Grab a 9"x9" pan and grease with butter or oil, making sure all sides and bottom are coated well. Set aside.
2
To make the cake filling:
In a large bowl, cream together butter, granular sweetener, monk fruit sweetener, and vanilla extract for 3 minutes with an electric mixer.
3
Slowly add in one egg at a time. Scrape the side of the bowl to make sure everything is getting mixed together.
4
In a separate bowl, whisk together almond flour, coconut flour, baking powder, baking soda, and salt. Add to wet ingredients and continue mixing.
5
Add in sour cream and mix for one minute. Set cake batter aside.
6
To make cinnamon filling:
In a small bowl, add all ingredients together and set aside.
7
To make crumbled topping:
In a medium-size bowl, add almond flour, granular sweetener, cinnamon, chopped pecans, and melted butter. Cut in with a pastry cutter or fork to create a crumble texture.
8
In the greased 9x9 pan, add 1/2 of the cake batter. Sprinkle cinnamon filling evenly over the first cake batter layer, and then add the remaining cake batter to the pan.
9
Top the cake batter with the crumble. Cover with foil and bake for 30 minutes. Remove the foil and continue baking for another 10-15 minutes. The foil helps prevent the crumble toppings from burning while baking.
10
Let the coffee cake cool for 15-20 minutes to firm up, then serve and enjoy!
Additional Notes
Don't be alarmed by the high total carb count! Fiber and erythritol, the main ingredient in Swerve, does not affect blood sugar in the same way that regular carbs do, so we subtracted them from the total carb count. You'll see that the net carbs are much lower once you remove the sugar alcohols and fiber.
Nutrition Information
Yield: 9 slices, Serving Size: 1 slice
Amount Per Serving: 496.2 Calories | 46.7g Fat | 40.3g Total Carbs | 5.5g Fiber | 3.0g Sugar | 29.4g Erythritol | 11.1g Protein | 5.3g Net Carbs
---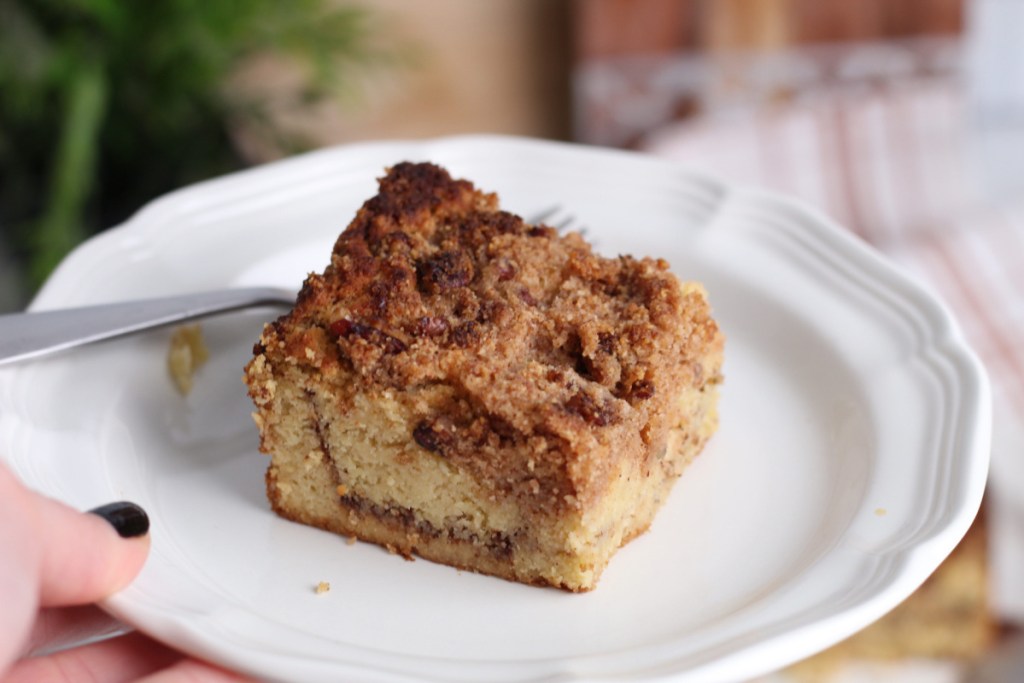 Each piece is a slice of low carb heaven!
I cannot express just how delicious this keto coffee cake is for breakfast or even as a sweet treat for an afternoon dessert. It's surprisingly easy to make and tastes like it's made fresh from a bakery.
Serve it with a nice hot cup of coffee and you'll have a sweet keto comfort food dessert that the entire family will love!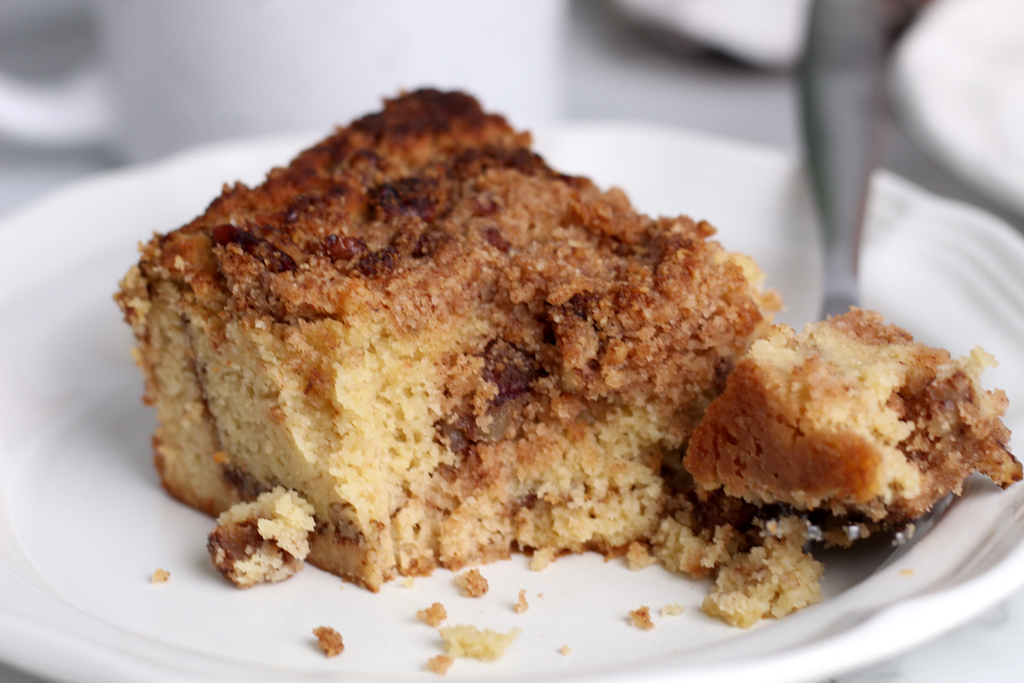 Here's what my teammate Jenna had to say after making this keto coffee cake:
"I love the crunch topping with the moist cake underneath! This was fantastic with my morning coffee, and I love any excuse for eating cake for breakfast. This was easy to make, oh so delicious, and my kitchen smelled amazing while it was baking. It truly is my coffee's new BFF!"
---