Hurry and Grab This Cast Iron Pizza Skillet Pan for Your Next Keto Pizza Night (Lowest Price!)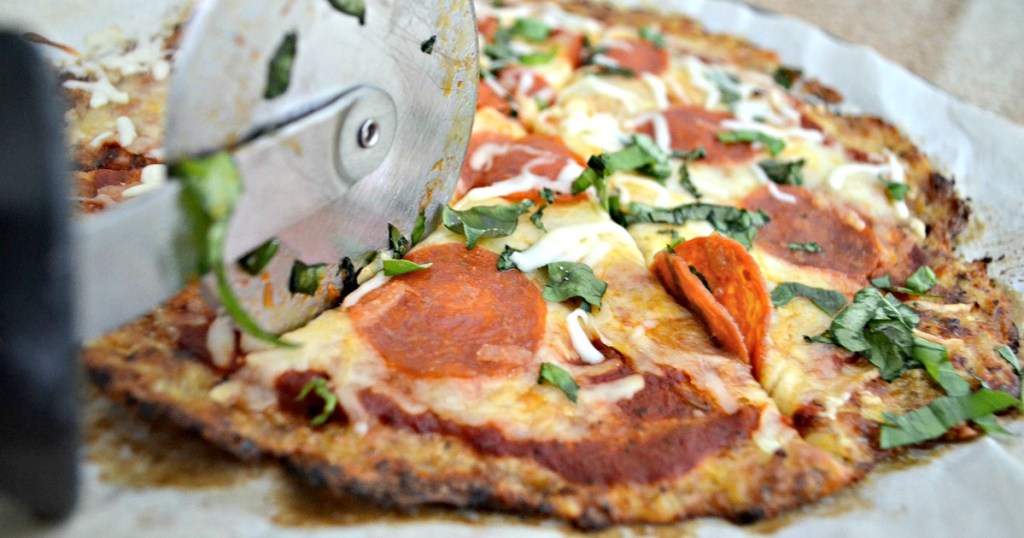 Make it a pizza night!
If you're looking to make an evenly baked, golden crust keto pizza your family will love, you'll want to snag this highly rated Home Complete 14″ Cast Iron Pizza Pan/Skillet right now! This pizza skillet evenly distributes heat so you get a delicious keto pizza that has an all-around even cook. 😋
You can use this pan in the oven, on the stovetop, grill, or over a campfire flame and it can even be used to make other keto foods like eggs, bacon, low carb pancakes, fajitas, burgers and more! 🙌🏻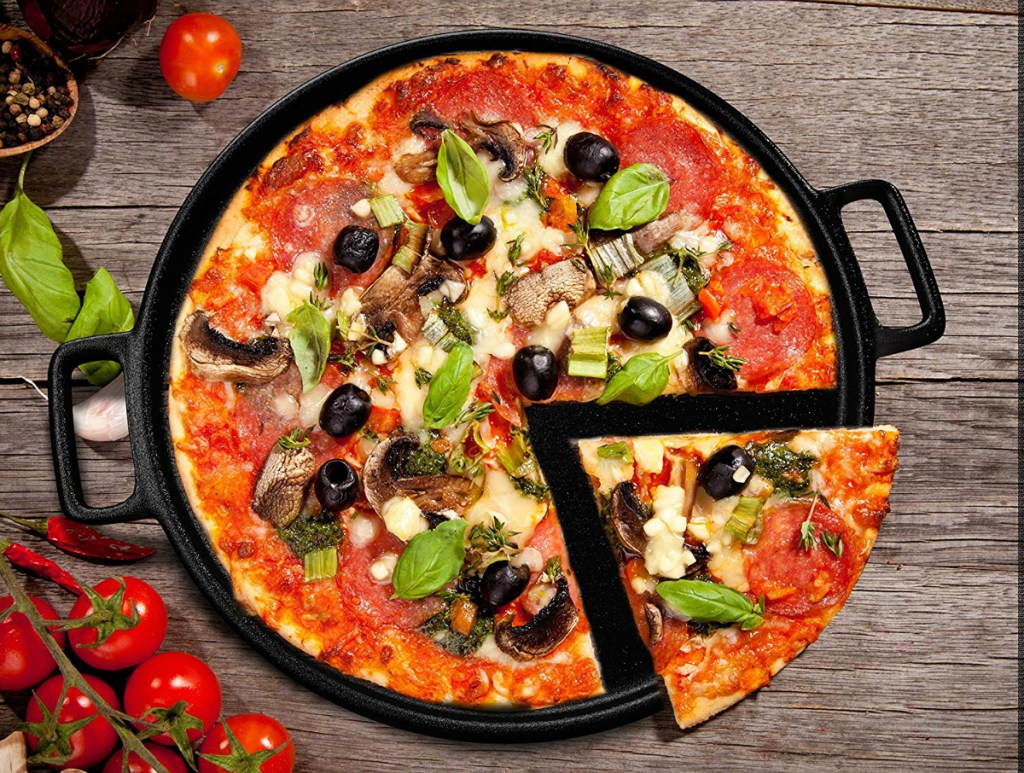 And, for those of you that like options, you have several shopping choices! You can grab this cast iron pan for just $15.88 (regularly $28) from Amazon, Walmart.com, or HomeDepot.com – and it's the lowest price ever! 😍
Tips on how to use this skillet:
To season: before use, rinse pan with hot water (no soap), then dry thoroughly, cover pan completely with a thin layer of vegetable oil or shortening, place cast iron upside down on the top rack of your oven, place foil on the bottom rack to catch oil drippings, then heat your cookware for one hour at 350°F, let your cookware cool, then it is ready to use.
For a crisper crust, pre-bake for 10 minutes at 450 degrees F, add sauce, cheese and toppings, then bake 10 more minutes or until crust cooks to desired . For softer crust, spread raw dough directly in pan, add sauce, cheese and toppings and bake at 450°F for 10-12 minutes or desired level of doneness, for best results, lightly grease pan before each use
To clean: simply rinse with hot water (do not use soap) and wipe with a sponge (do not use steel wool sponges), if there are stuck-on food remnants, scrub with coarse salt until clean, dry thoroughly and rub with oil.
---