Keto Success Story: Mom & Daughter Team Share Their Transformations!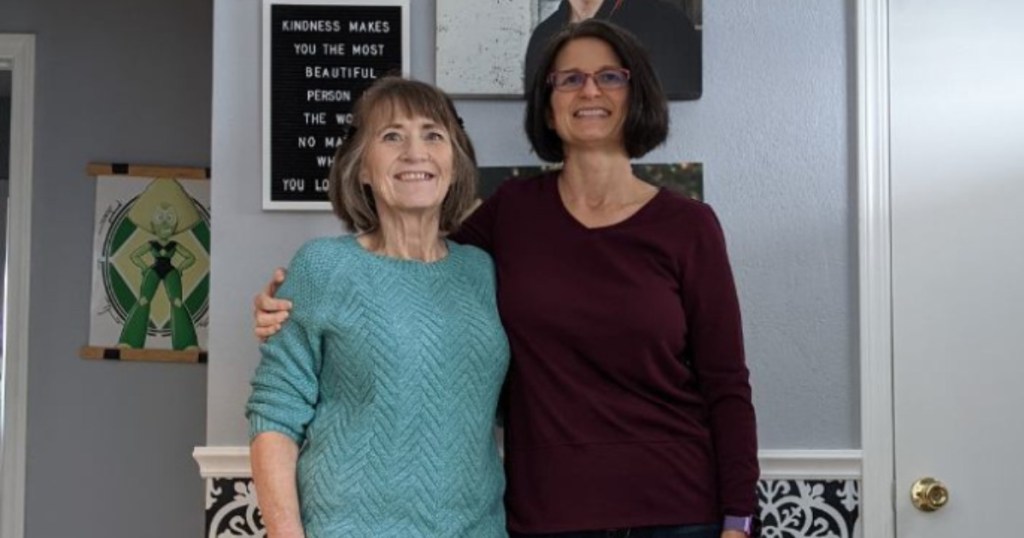 Another keto success story to share. Eating keto has been life-changing for this unstoppable mother-daughter duo!
This week, we're so excited to share with you the keto success story of our very own Jen and her mom Cherl! Jen has been a Hip team member for several years, and she decided to give keto a try about a year ago when we kicked off our 30-day Keto Challenge. She took the challenge with her mom Cherl and they haven't looked back since!
They've both been living the keto life for over a year now, all the while experiencing great success together and supporting each other along the way!
Here's their keto success story…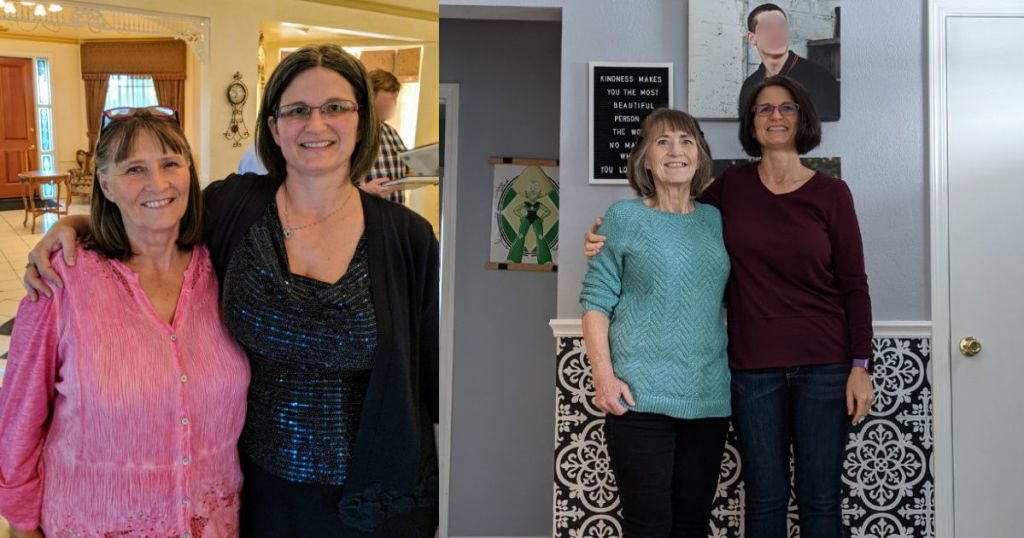 How long have you been keto?
Jen: I started keto on Feb 3, 2020, originally doing the Hip2Keto 30-Day Challenge. I committed to doing it with my mom, Cherl. My intent was to do it and then stop after 30 days. I didn't really think it would work for me and I thought I'd be hungry all the time. I was really nervous to start. If it hadn't been for my mom, I would have never tried keto and it makes me sad to think that because it's been one of the best lifestyle changes I've ever made. I was so stubborn to try something different, and I could have missed out on the opportunity to make a HUGE positive change in my life.
Cherl: I started keto on Feb 3, 2020 with my daughter. I was starting a new chapter in my life and I saw the Hip2Keto 30-Day Challenge so my daughter and I decided to do it. I'm 69 years old and wasn't too confident that I could lose weight easily.
---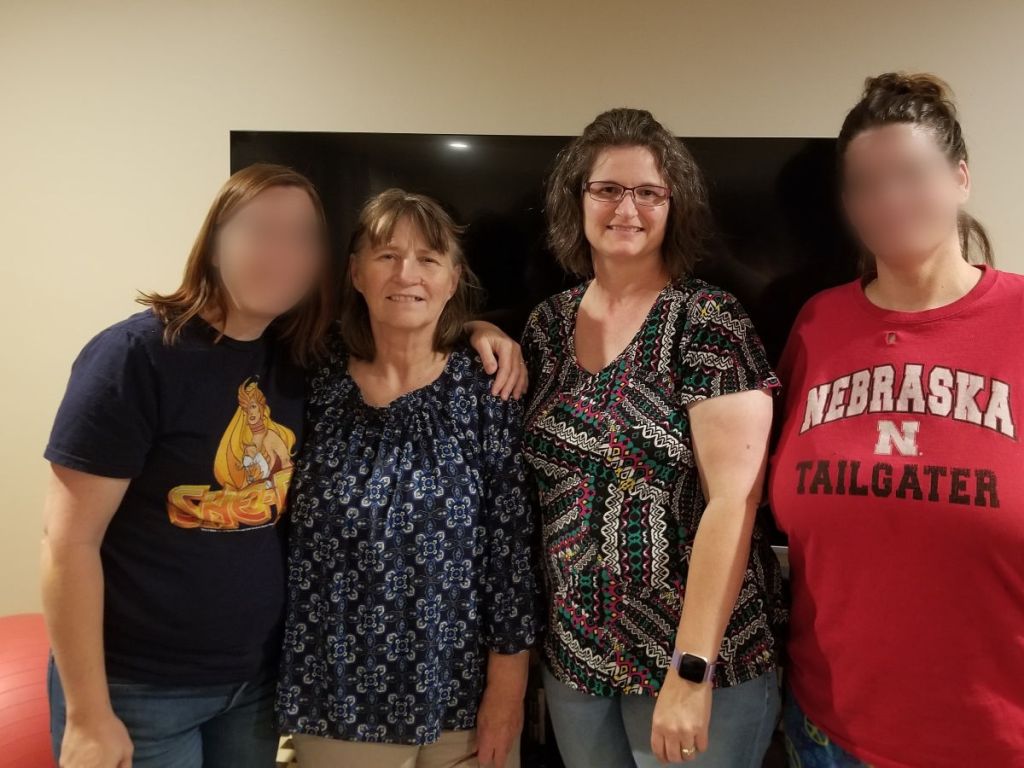 What about the diet makes it easy to incorporate into your lifestyle?
Jen: First off, I'm never hungry! That's been my biggest issue with diets in the past – I was always starving and always thinking about my next meal or snack. The food is rich and tastes great as well, AND you can have sweets!
Cherl: I like that I'm always full and I have lots of energy and less pain. I think it's an easy adjustment to eat the keto lifestyle, even after I met my goals. It was a totally new way of eating for me, and I had to learn to cook a whole new way too. However, I didn't find that part difficult.
Reading The Obesity Code gave me so much great information on why eating a ketogenic diet works and helped me to understand all of the benefits, which gave me extra motivation!
---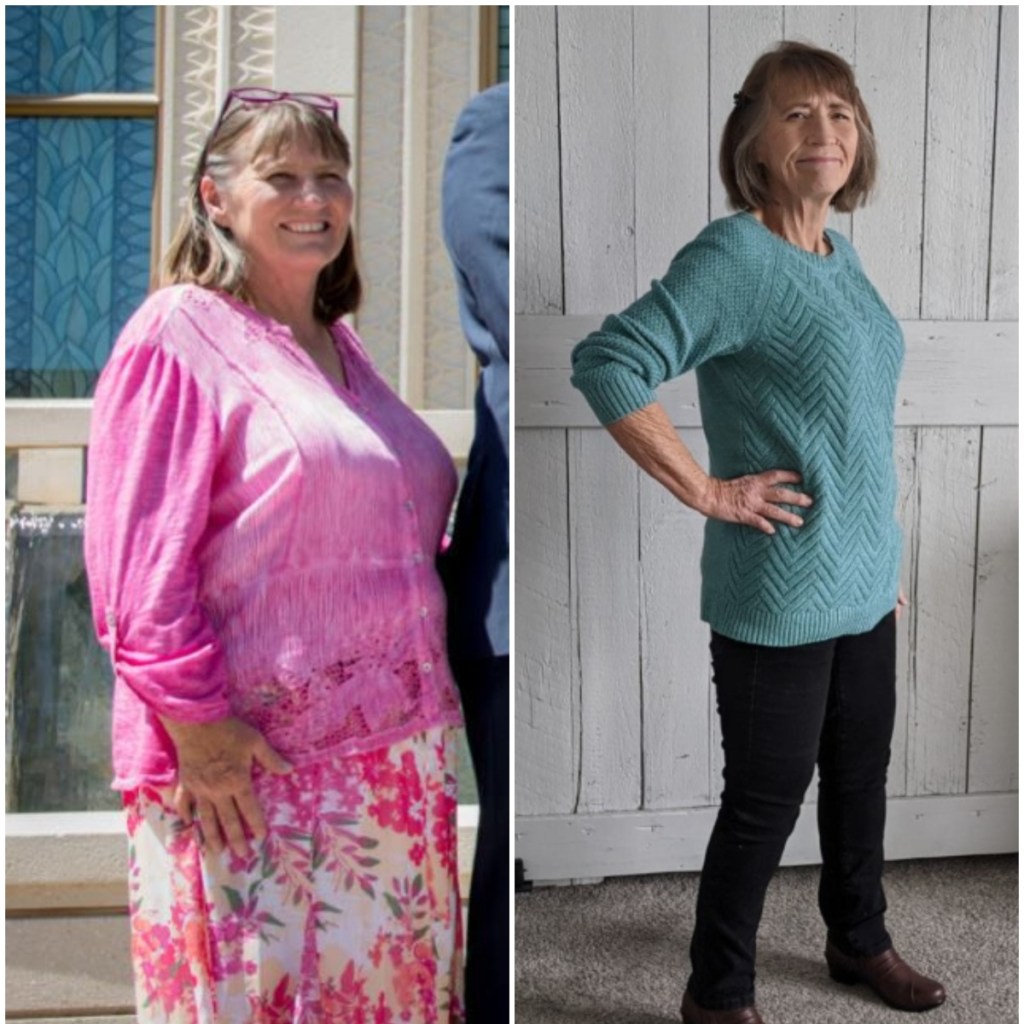 Any struggles so far on your keto journey?
Jen: For me, in the beginning, I struggled because I didn't want to eat sweets. I worried that if I ate sweets (even keto sweets) I would fall into the trap of wanting to eat sweets all day long. I craved them so bad the first week and when I asked the Hip2Keto team for a solution, they recommended making a keto dessert. I did, and I thought they tasted better than any store-bought chocolate sweets I had ever eaten! They also satisfied that craving and everything became more manageable. Once I incorporated keto sweets into my diet, eating keto became easy for me.
Cherl: I have no problem eating keto food, but I wanted to incorporate 16/8 intermittent fasting with it. The IF has been the hardest part for me because I had it in my head that you eat whenever you want. To stop eating during certain hours was foreign to me. I had to get it out of my head that I need to eat after a certain period of time. I also miss more of a variety of vegetables, but I've just had to learn which ones to avoid (corn, peas, etc.). I've learned to eat veggies I miss (like tomatoes) in smaller amounts and less frequently.
---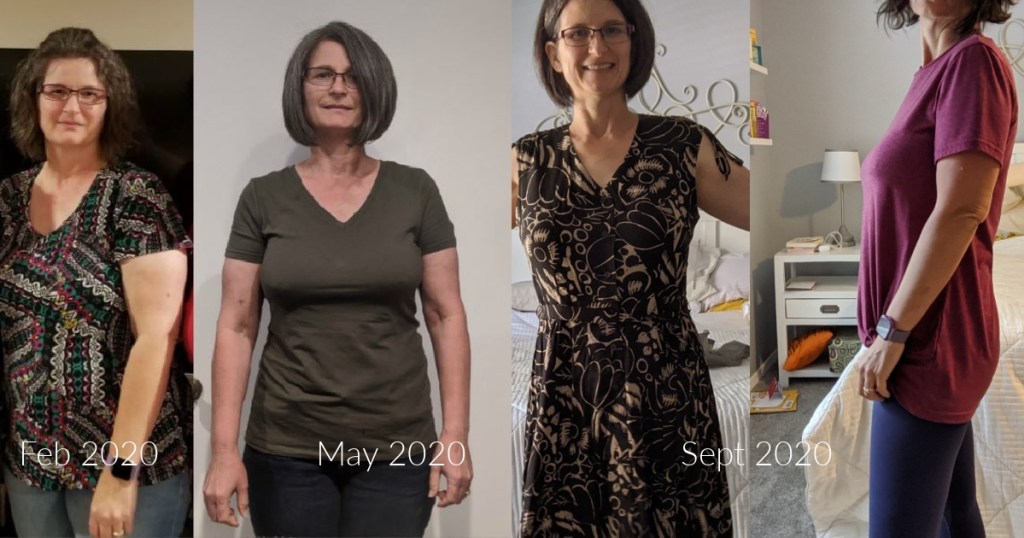 What has been your biggest success?
Jen: I had no idea that the keto lifestyle would help me in other parts of my life. I tried it to lose weight, but I have found that I feel so much better! I had chronic pain in my heels for years that was not manageable. That pain is completely gone. I had chronic pain in my shoulder for 3 years that I took medicine for (I was not able to use that arm/shoulder much), and even on meds the pain never left. That completely stopped and I don't take medicine for it anymore.
I also used to drink 2 or 3 five-hour-energy drinks daily. I had been doing that for about 5 years. After 2 weeks, I didn't need them anymore. I haven't had one in almost a year and I don't get the mid-day slumps or feel overly tired anymore.
Cherl: My bloodwork! My cholesterol went from 288 to 169, my triglycerides went from 167 to 61. I was able to go off my blood pressure medicine that I had been taking for 20 years. I do love that I have lost weight, too. My self-esteem has gone way up! My stomach feels flatter, and who doesn't want that?!
---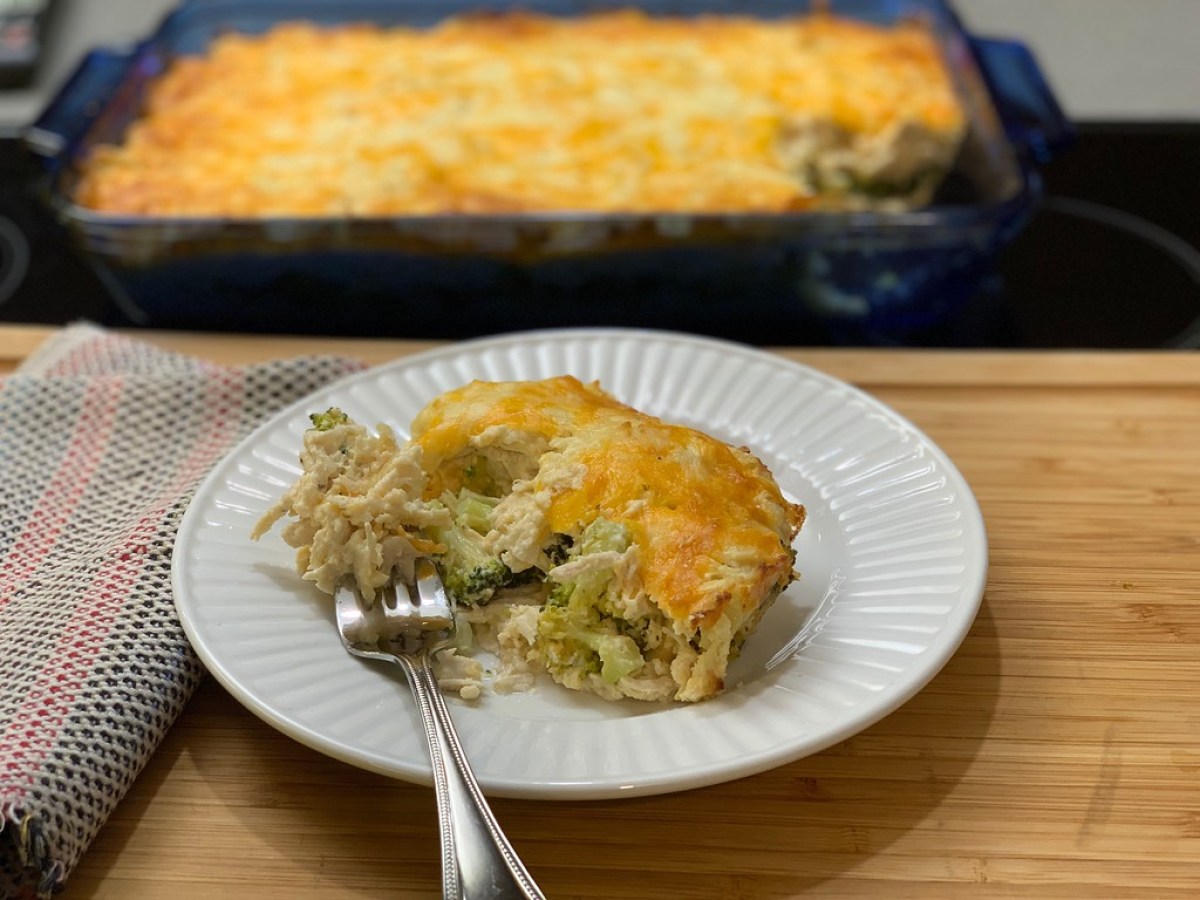 What is your favorite keto recipe or keto-friendly product?
Jen: My favorite dinner is the Low Carb Chicken Broccoli casserole. For sweets, I love making cheesecake fat bombs.
Cherl: I love the Low-Carb Chicken & Broccoli Casserole too, and also the Creamy Cauliflower Chowder.
---

Any tips for other keto dieters?
Jen: Don't knock it till you try it! Give yourself a chance! Also, do it with intermittent fasting. I started from the beginning doing 16/8 IF and keto together because I heard it was successful – and I completely agree! And lastly, find a partner! Anyone that you are accountable to and can cheer you on will increase your chances for success!
Cherl: Have a partner! You have a cheering squad and someone to share your struggles with and be accountable to. It also helps that you don't have to eat differently from everyone else.
---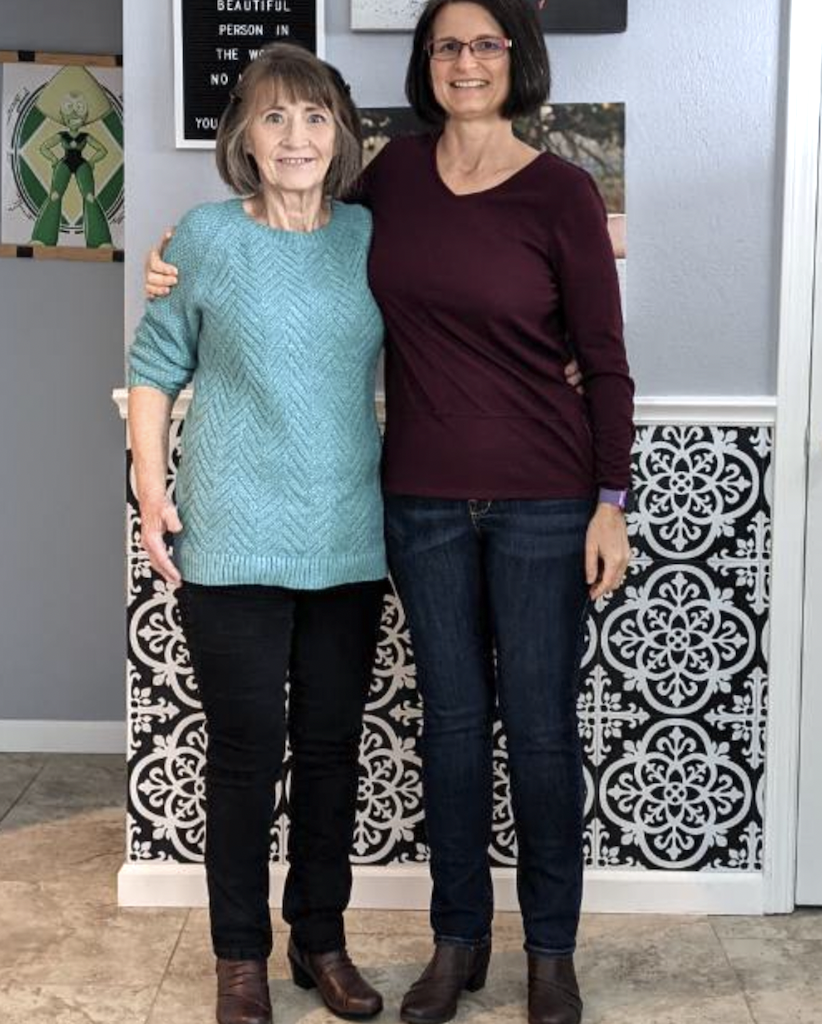 Congratulations, Jen & Cherl! 🎉
Thank you for taking the time to share your keto success story with us and the whole Hip2Keto community. We are SO proud of you both! It's been such a joy to share in this journey with you and to be able to watch your amazing transformation along the way. Your progress is SO inspiring. 🙌 We'll be rooting for you both as you keto on!