Keto Beyond Numbers—To Weigh or Not To Weigh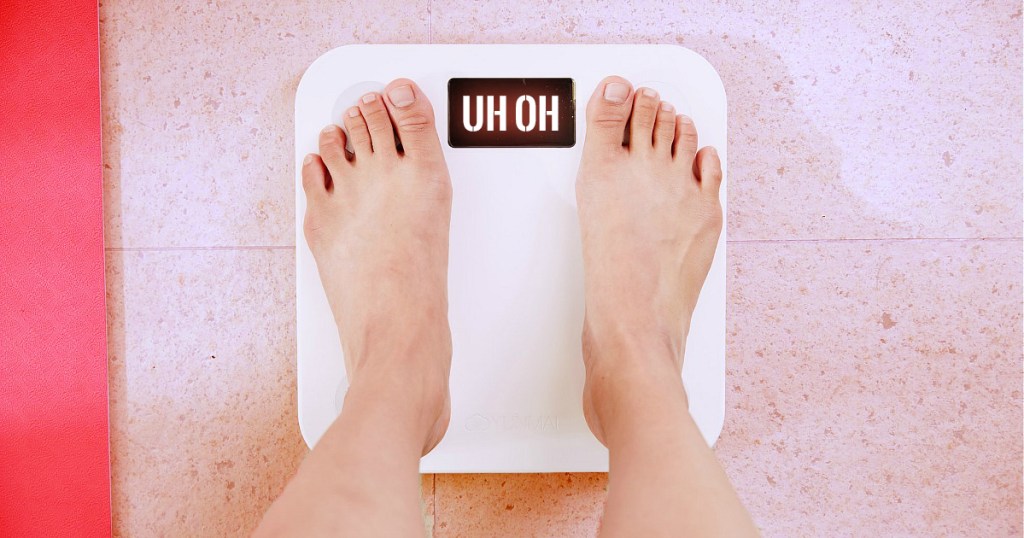 Slowly, back away from the scale…
There's one specific recommendation I give my clients that seems to be most challenging above all else. In fact, even more so than the act of replacing sugar or embracing dietary fat. So what is it? It's the challenge of not stepping on the scale.
The number on the scale can be a deterrent to success.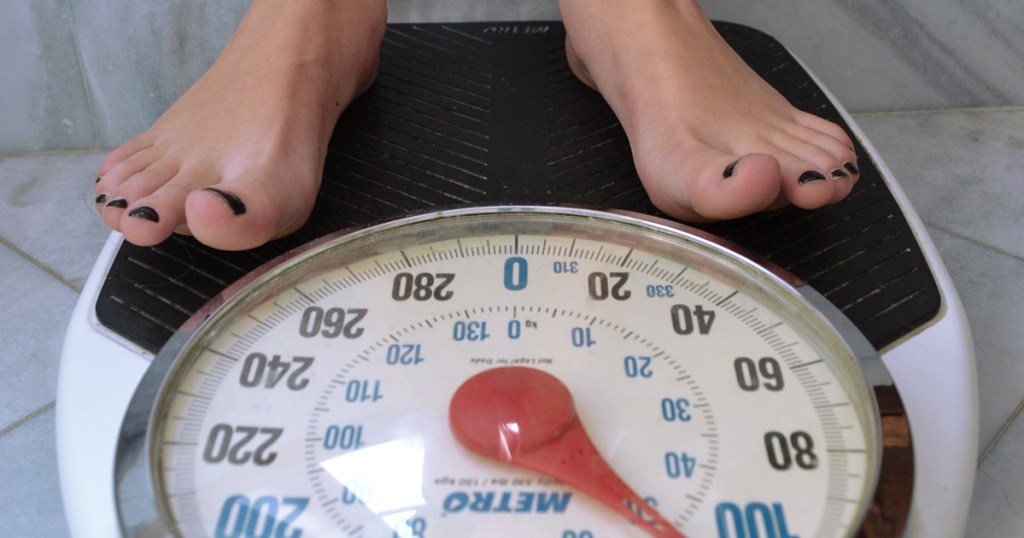 While the goal of weight loss is often the main driver and motivation behind following a ketogenic way of eating, it can also become a roadblock to success. When the focus becomes solely fixated on the scale, people tend to lose all site and awareness of the many other health benefits manifesting right before their eyes! So much so, that many people often give up far too soon before ever recognizing the signs that their body was actually healing.
To quote the famous YouTuber, Dr. Eric Berg, "we get healthy to lose weight, not lose weight to get healthy". By redirecting our focus to the health of the whole body, rather than that arbitrary number on the scale, one will experience long-term success, and the weight will trend down naturally as a healthy "side effect" of a healing body.
There are too many benefits that can't be measured by a scale.
Below is an incomplete list of other potential benefits beyond weight loss that many people have experienced after adopting a healthy, well-formulated, keto diet. Several of these benefits have been studied, while others may be more subjective. However, keep in mind, that while the science is still out, the absence of evidence does not equal evidence of absence.
What if, instead of a number, the scale told you this:
Stable and increased energy levels
Improved body composition/decreasing pant size
Improved appetite control
Increased satiety
Lowered inflammation/less chronic pain
Decreased heartburn/reflux
Increased mental clarity and focus
Decreased headaches/migraines
Better mood and mental health
Decreased anxiety
Improved blood sugar control
Improved cardiovascular health
Improved exercise performance
Decreased bloating and gas
Improved gut health
Improved fertility
Better sleep
Healthier skin
Increased productivity, ambition, drive, and motivation
Increased sense of well-being
Improved immunity/sick less often
Improvements and prevention of chronic, neurological, and degenerative diseases, such as diabetes, heart disease, seizures, cancer, dementia/Alzheimer's, etc.
That's a pretty long list, right?
Now answer this…
If you were to experience any one of the benefits listed above, would you give up, even despite the number on the scale?
---
Let's talk about what the scale can and cannot do: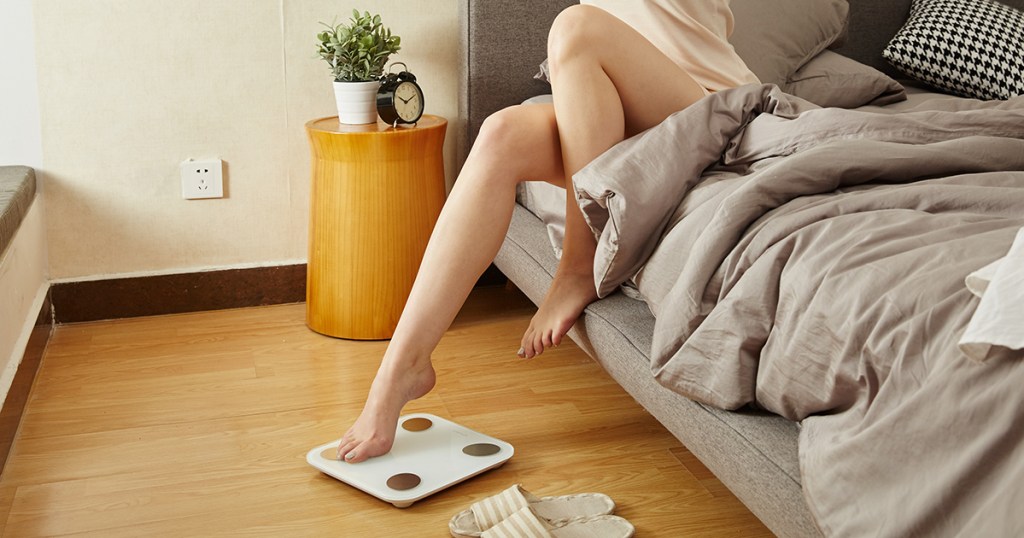 The scale can:
Influence your mood and behavior for days…even weeks.
Increase stress and anxiety (both of which can increase hunger and cravings leading to increased weight gain).
Create feelings of discouragement and failure, often resulting in "giving up".
Provide a single, useless, arbitrary number as poor judgment on your life and progress.
The scale cannot:
Detect hormonal or fluids changes resulting in water retention. Did you know your body can fluctuate up to 3-4 pounds of water on any given day?
Distinguish between lean muscle mass versus fat mass. Muscle is leaner, denser, and weighs more than fat.
Determine your pant size.
Determine your self-worth.
Predict your success.
---
Two simple steps for success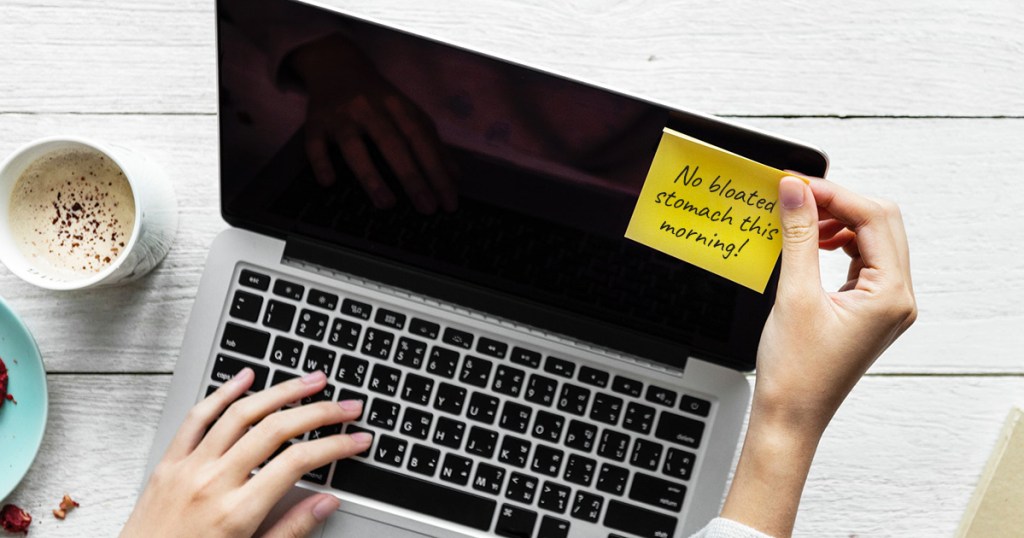 Ditch the scale! Donate it, toss it, have someone else hide it, whatever you do, just get rid of it. Although I would still advise against this, there are no lack of opportunities to weigh one's self outside of the home (doctor's office, gym, friend/family member's home, etc.) so let's make it a bit more inconvenient. If you desire to get a starting weight as a baseline, then so be it, but then off the scale you go, for a minimum of 1 month.
Track your outcomes. Take a sticky note and write down any noticeable benefit beyond weight and place it somewhere you can see on a daily basis like a mirror, wall, or fridge. This is a great habit to help redirect your focus from a useless number to recognizing the immeasurable benefits and signs of increasing health.
So, step off the platform of judgment and ditch that love-hate relationship with the scale. Your body is sending signals of good health, but if you're too caught up in the tunnel-vision of numbers you'll miss out on vast horizon of true health and longevity that comes from living a fat-fueled life.
---
"I'm Keto but I'm not losing weight!" Find out what could be happening when the numbers don't budge.