I Made Keto Cornbread Without the Carbs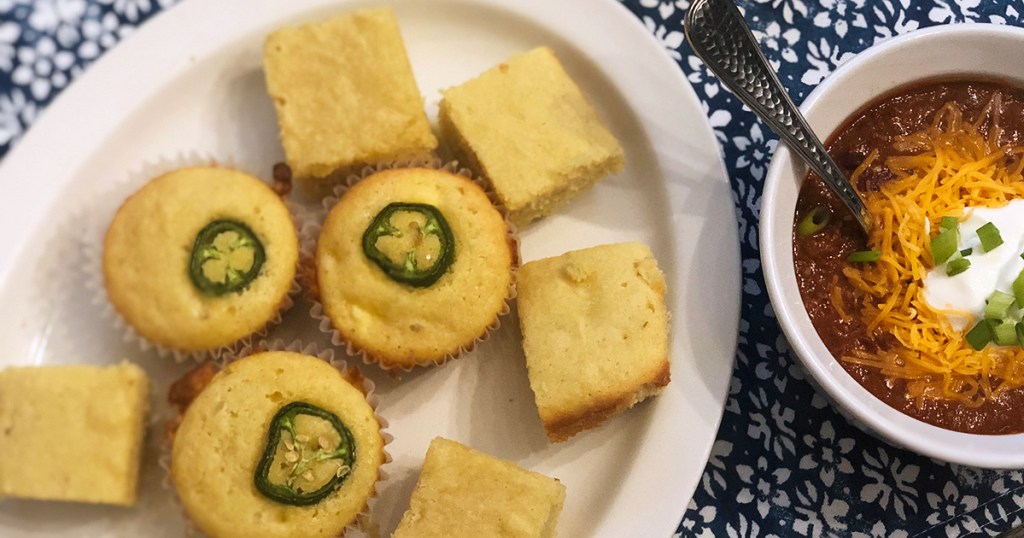 I'm pretty sure there's some magic in this recipe.
Even though I love our keto Wendy's Copycat Chili recipe, it felt like something was missing… bread. And what better type of bread than cornbread! Unfortunately, both bread and cornmeal are not keto. But when I stumbled upon this keto cornbread recipe from Low Carb Spark, I was so curious how she managed to create keto-fied cornbread. Naturally, I had to try it!
Why I LOVE this "corn" bread recipe:
It's incredibly simple.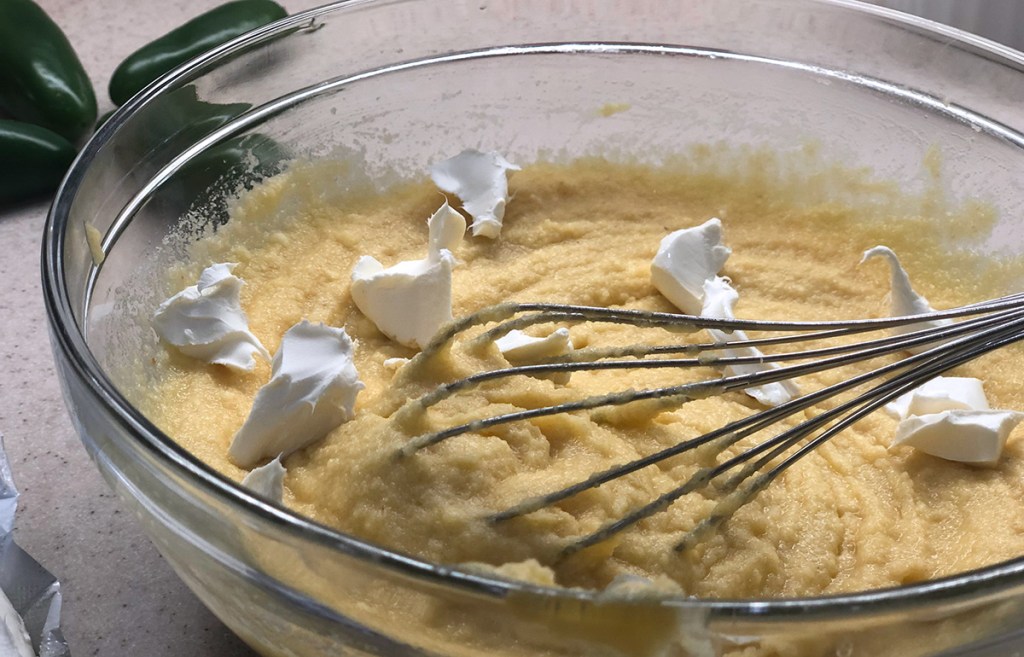 With only 5 ingredients (all which I happened to have on hand), the cornbread comes together in 30 minutes and is pretty hard to mess up.
I even customized one of my batches by making the batter as directed but adding some cream cheese dollops for extra flavor, moisture, and creaminess. Yum!
---
You can add a little kick of spiciness.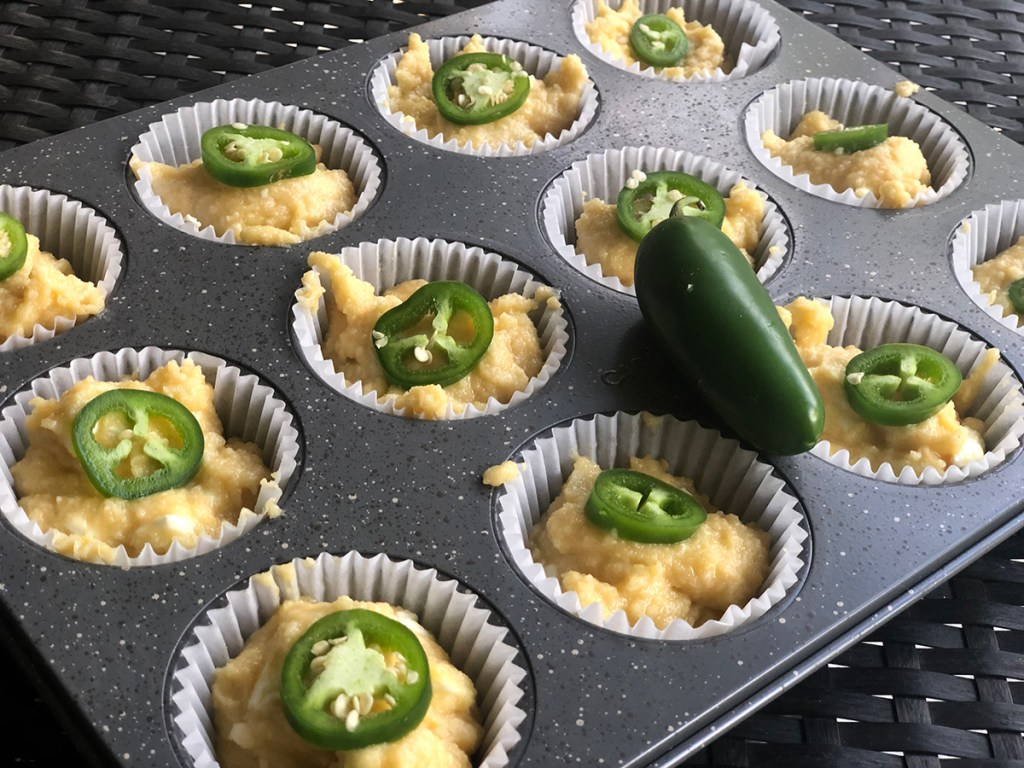 For my custom batch above, I decided to add jalapenos as well (because cream cheese and jalapeno are a match made in heaven) and I think they make all the difference! Plus, the little slices jazz up the bread with a bright hint of green. If you're not keen on too much spice, make sure you remove the seeds and inside membrane to take away some of the heat.
Some other add-in options could be cheddar cheese, bacon, herbs, garlic, or anything else your heart desires.
---
The baking format is versatile.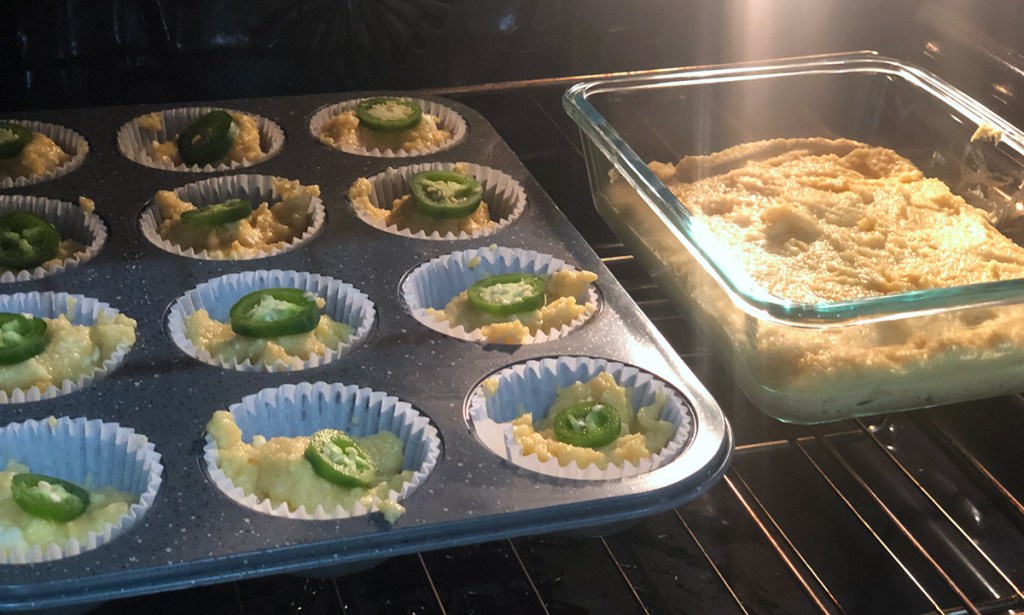 The directions say to bake the cornbread in a small casserole dish and slice into squares after cooling but I also love the single-size portions that come with baking in a muffin tin.
---
It legit tastes like corn even though no actual corn is added.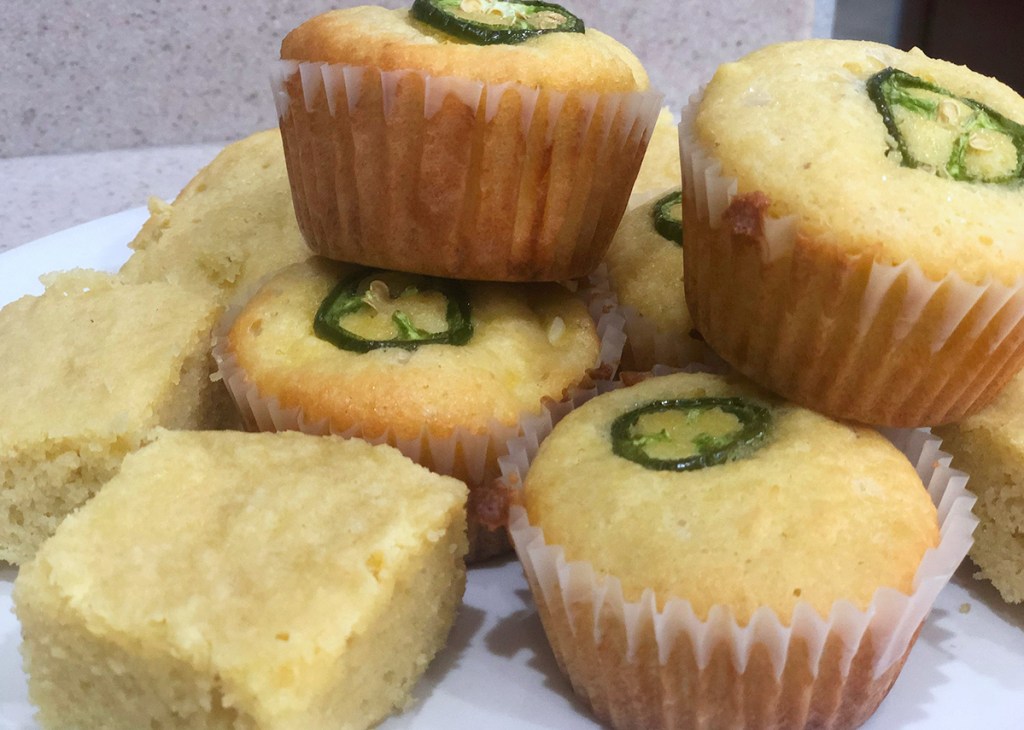 I really don't know how this flavor came about since I didn't add any corn extract into my batter, which is an option if you want a stronger corn essence. The texture, consistency, and definitely the taste have really won me over!
---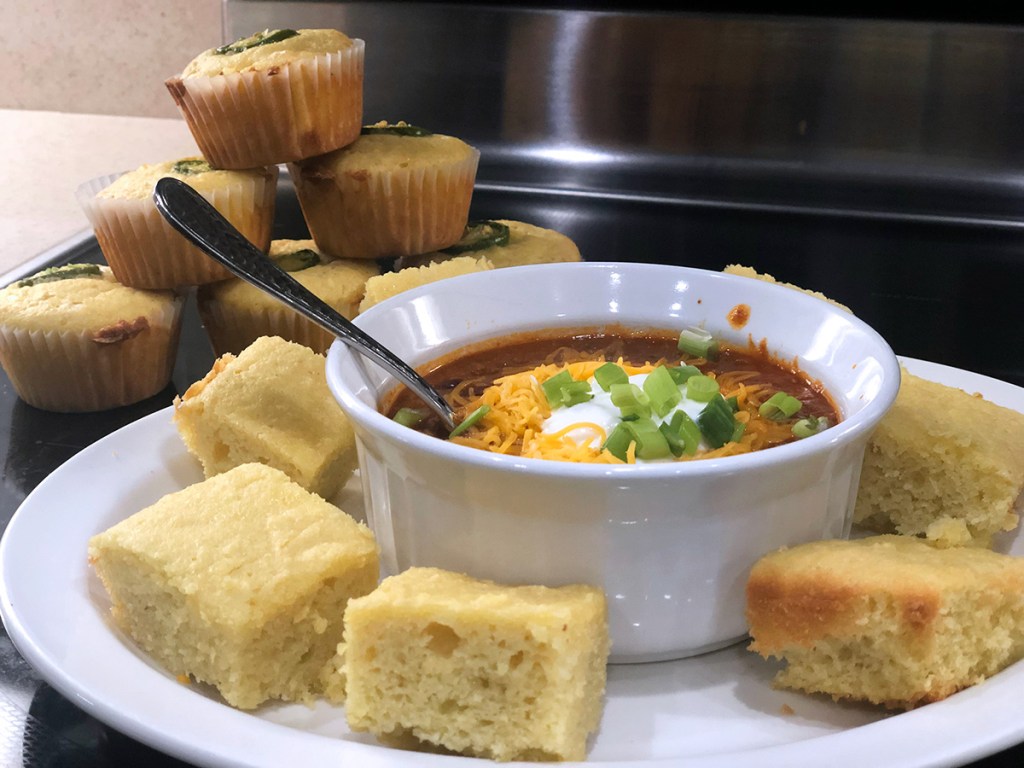 I'm so proud of how these turned out because I would not consider myself a baker. They were that easy! If I were you, I would bookmark this recipe to have on hand whether it's for holiday cooking, to serve alongside chili, or just whenever the cornbread craving strikes!
---
Check out more keto bread recipes!