How to Use Frozen Avocados in Keto Recipes!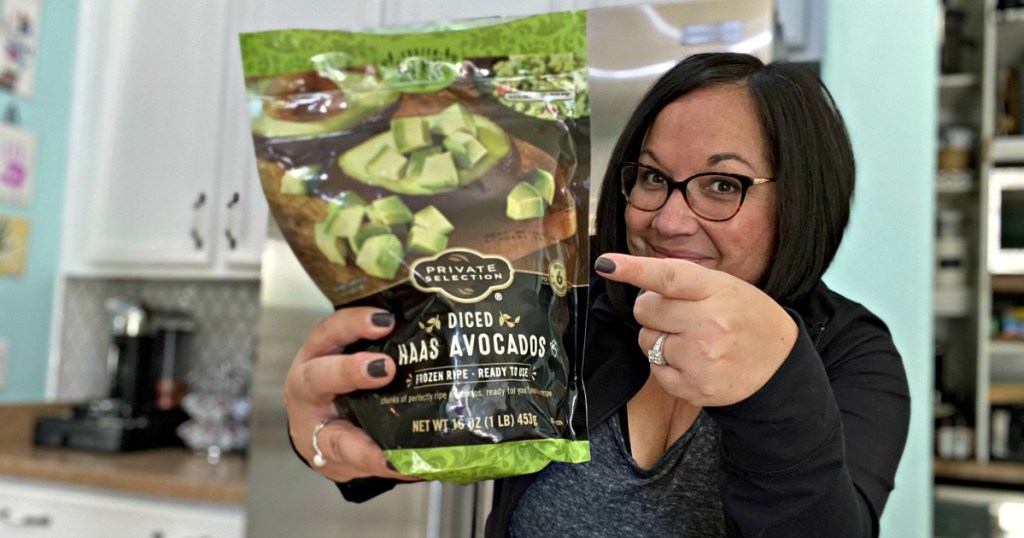 Curious about how to use bags of frozen avocado?
We've seen the explosion of avocado-based products in the last several years, including bags of them showing up in the grocery freezer section! I would often walk by and wonder what people are using them for so I decided to go on a mission and test out some yummy keto-friendly ways to use frozen avocados, and share my success with you all!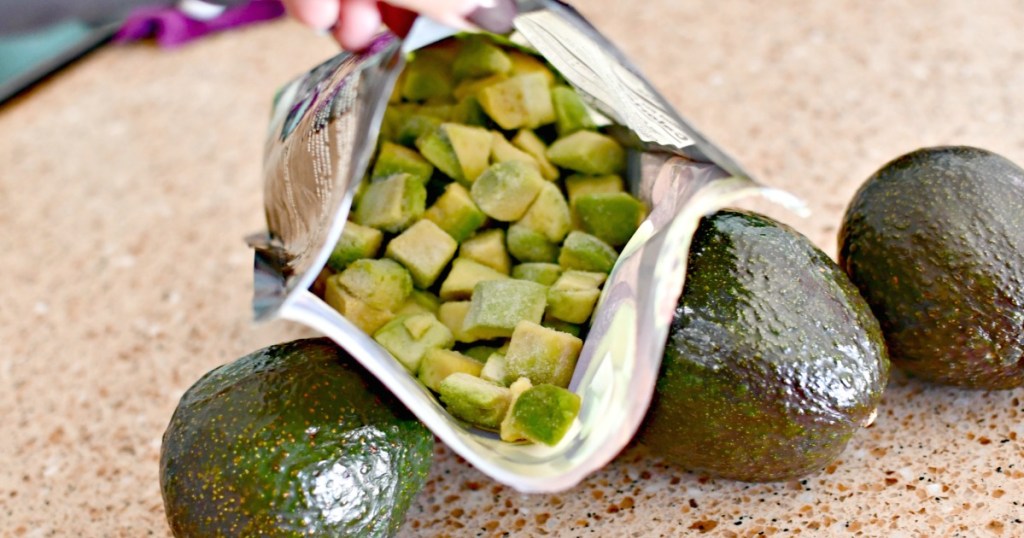 Why are avocados such a staple on the keto diet?
Thanks to their rich, heart-healthy fats, avocados are a great addition to a keto lifestyle! They are high in dietary fiber, low in carbs, and packed full of nutrients like potassium, magnesium, and folate. Eating avocados are basically the rockstar fruit champions of keto while promoting weight loss and can lower cholesterol.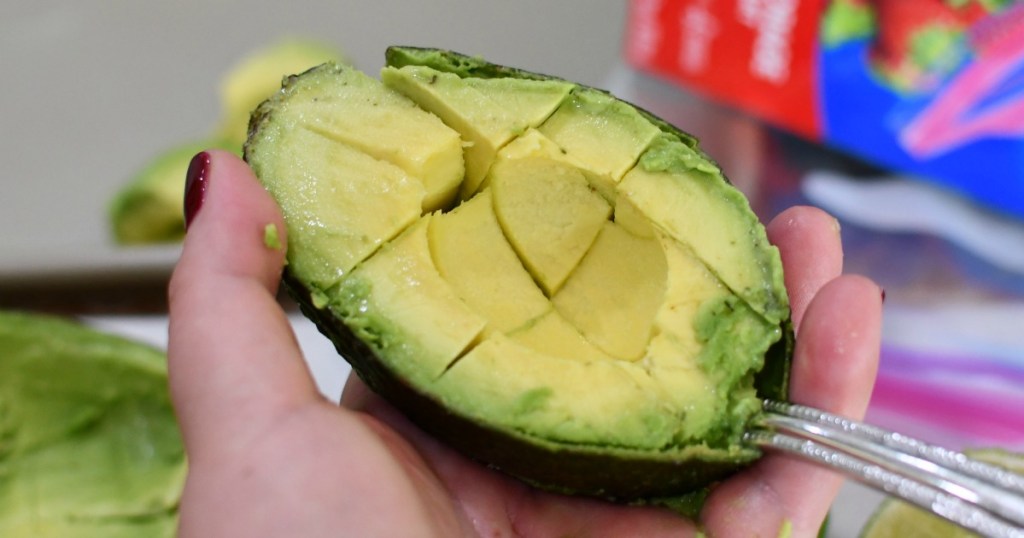 Fresh avocados can be frustrating though, right?
The downside of avocados I seem to experience often is that it's hard to find that sweet spot of them being just perfectly ripe to use in recipes. It seems like they are either too hard or too soft and mushy when you're ready to use them, and it's heartbreaking when they turn bad before you have a chance to eat them!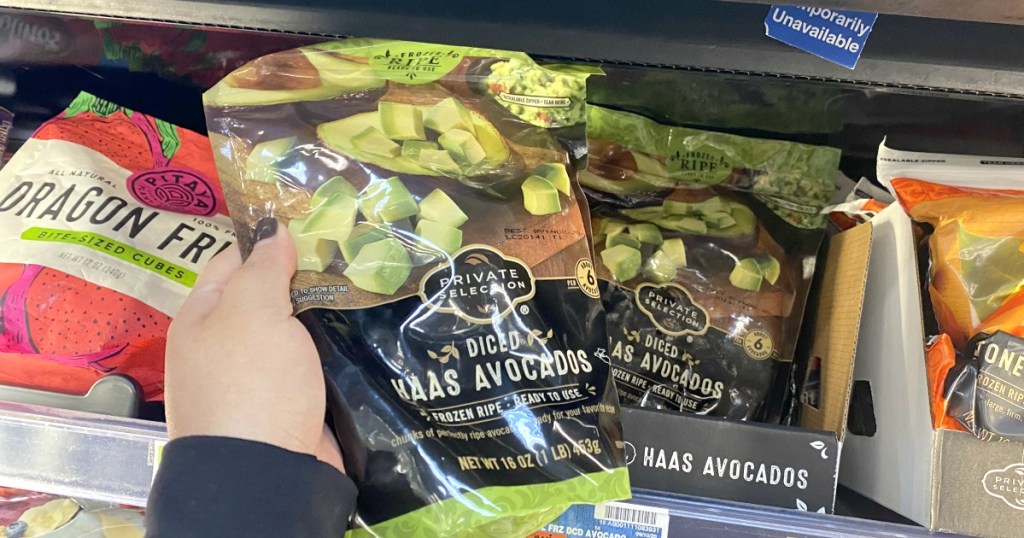 That's why buying them frozen actually sounds pretty appealing! Having some ripe avocados in the freezer at any moment is super convenient.
I do know that not every keto recipe that calls for fresh avocado you'd be able to substitute frozen. There is a bit of texture change, so adding frozen chunks to a fresh salad or anything you'd normally use fresh slices as a garnish on top of foods would probably not be as delicious.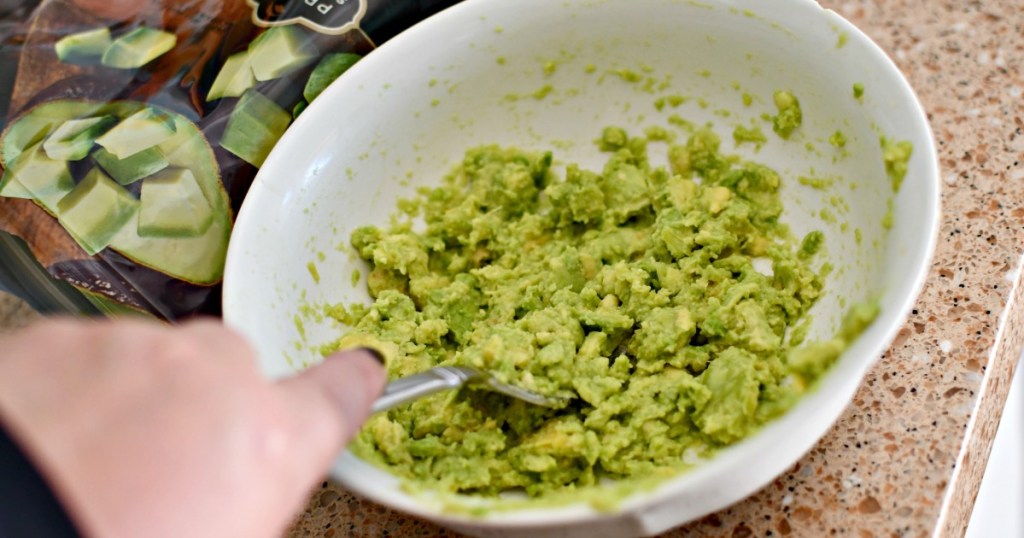 Where frozen avocados do come in handy for cooking are for recipes that you'd be mashing them or processing avocado- think smoothies, dressings, avocado toast, and even guacamole.
---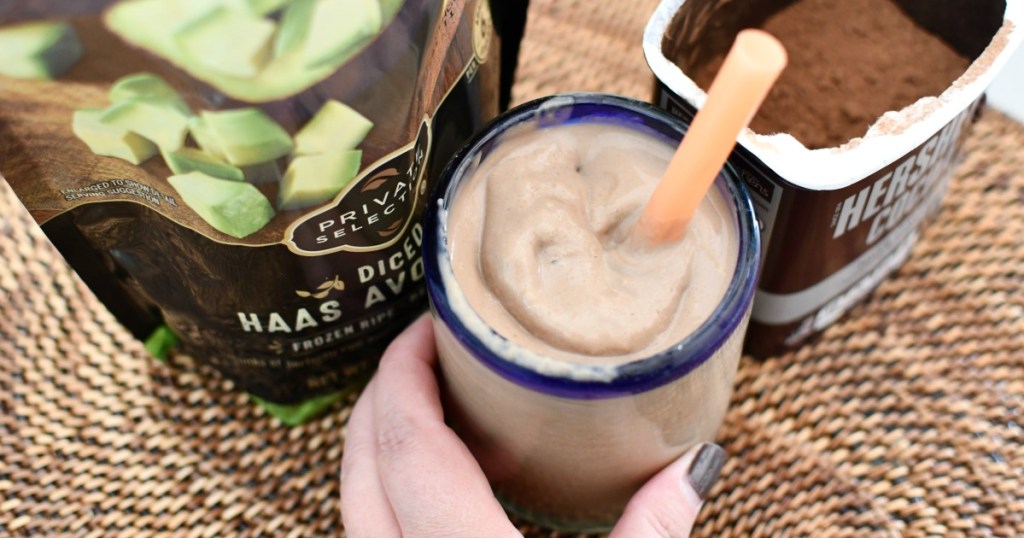 Smoothies are probably the smartest way to use frozen avocado because you don't even have to let them thaw out one bit! Plus avocados, in general, have a mild taste so they easily take on any other flavor you'd like to pair with them such as strawberries, blueberry, and even chocolate.
For this smoothie, I used several chunks of frozen avocados instead of fresh in my Bulletproof Chocolate Avocado smoothie recipe, and it turned out perfect!
---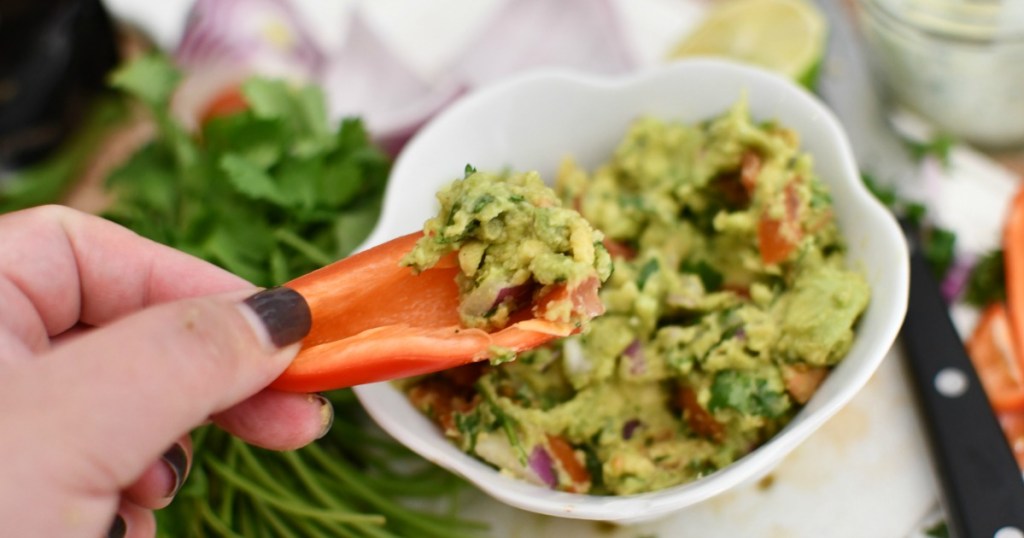 Making homemade mashed guac is a cinch using frozen chunks of avocado. You'll want to let them defrost for about 60 minutes and then use them with your favorite recipe. I used mine to make some of the delicious keto guacamole recipe we have on our site. It's easy and oh so YUM!
---
3.) Keto Avocado Cilantro Salad Dressing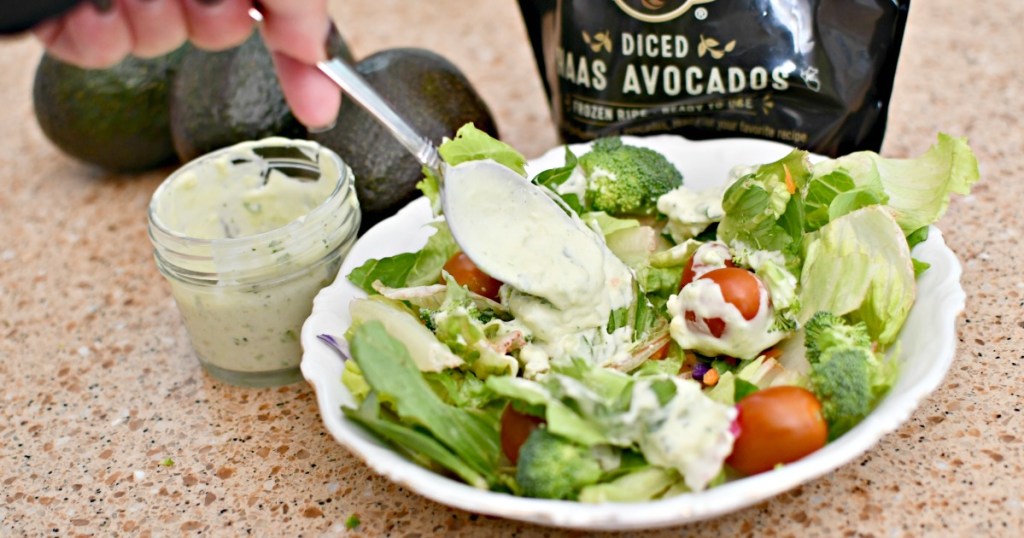 Homemade salad dressings that you would process in a blender is another great way to use frozen avocados. Here I blended a few pieces of defrosted avocados with ranch dressing using my blender and also added some fresh cilantro and a little lime juice. It's a great way to jazz up a salad!
---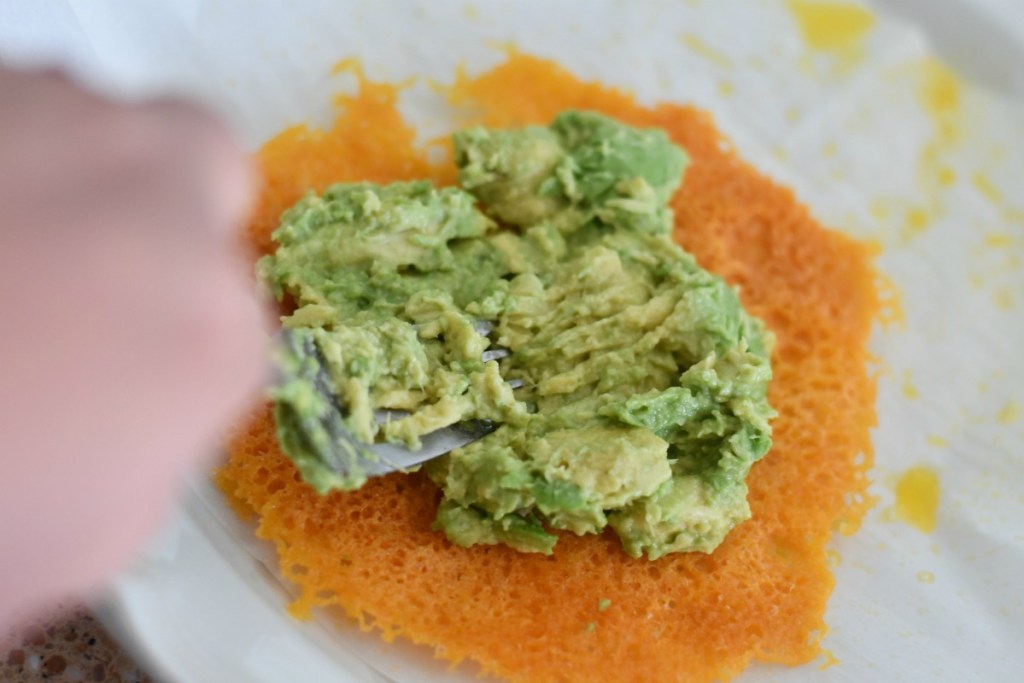 Smashed defrosted avocado is perfect for making keto avocado toast. Instead of using bread, check out this recipe for creating avocado toast using shredded cheese. It's so tasty and brilliant!
---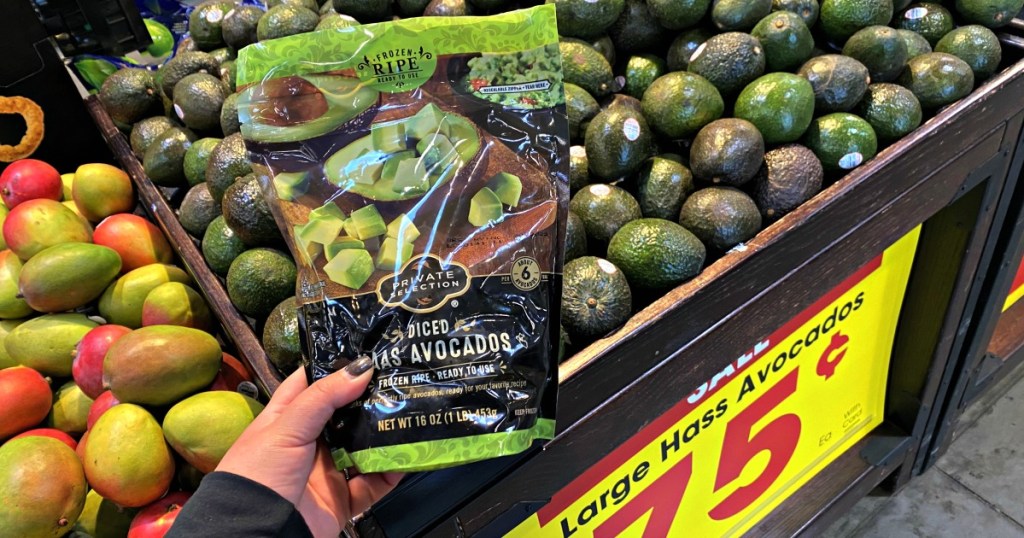 Is this a cost-effective way to purchase avocado?
Well, honestly that depends on how the price of fresh avocados is in your area at your store. A 10 oz bag of frozen was about $4-5 at my local grocery store, and large fresh Hass avocados were just $0.75/each. So on this day, fresh avocados were actually less expensive. That said, it's a whole different story when avocados are out of season or hard to come by.
Can you freeze avocado chunks yourself to use in the future?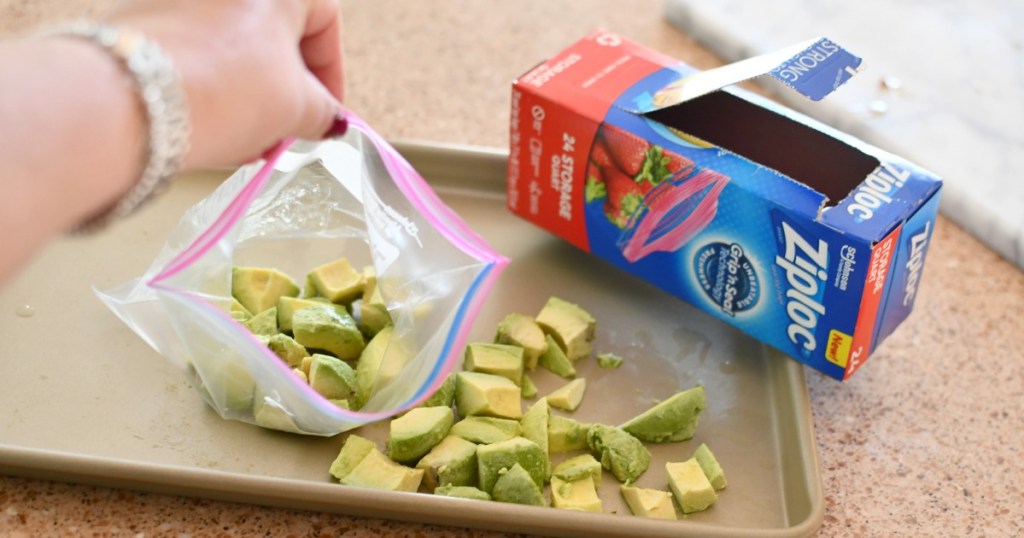 Yes! If you are finding yourself with extra avocados that are perfectly ripe and would like to freeze, it's pretty easy to do yourself. They should last in the freezer for about 4-6 months.
How to freeze avocado chunks:
Cut the avocado into chunks and brush lemon or lime juice over them.
Then freeze them for a few hours in a single layer on a sheet pan
Transfer avocado chunks into a Ziploc freezer bag, making sure to let out all the air.
Store in the freezer until ready to use.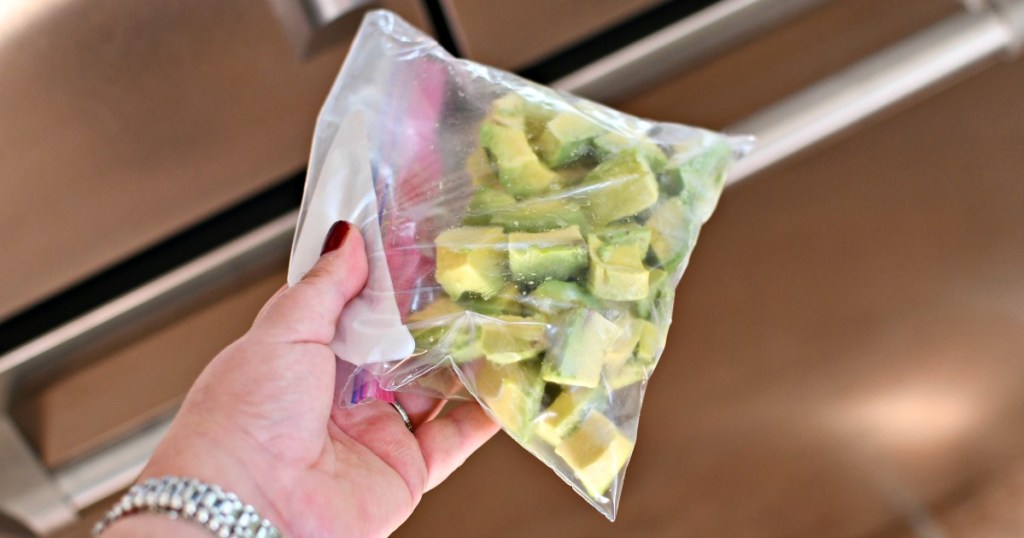 ---