Love Coffee? Here are the Best Keto Coffee Creamers to Buy (or Make)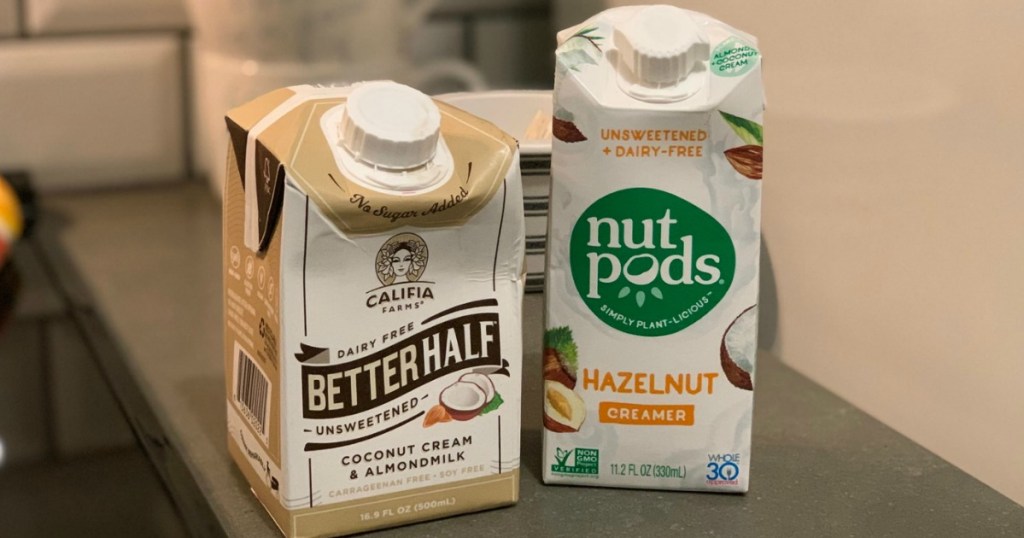 Mornings just got a whole lot better!
If you're trying to embrace a keto diet, you've probably had to say goodbye to some of your go-to foods. But a sweet and creamy cup of coffee doesn't have to be one of them. More and more brands are offering low carb and keto-friendly creamers in liquid and powder form, both flavored and unflavored.
Check out some of the best keto coffee creamers available to buy (and one to make):
Classic Keto Coffee Options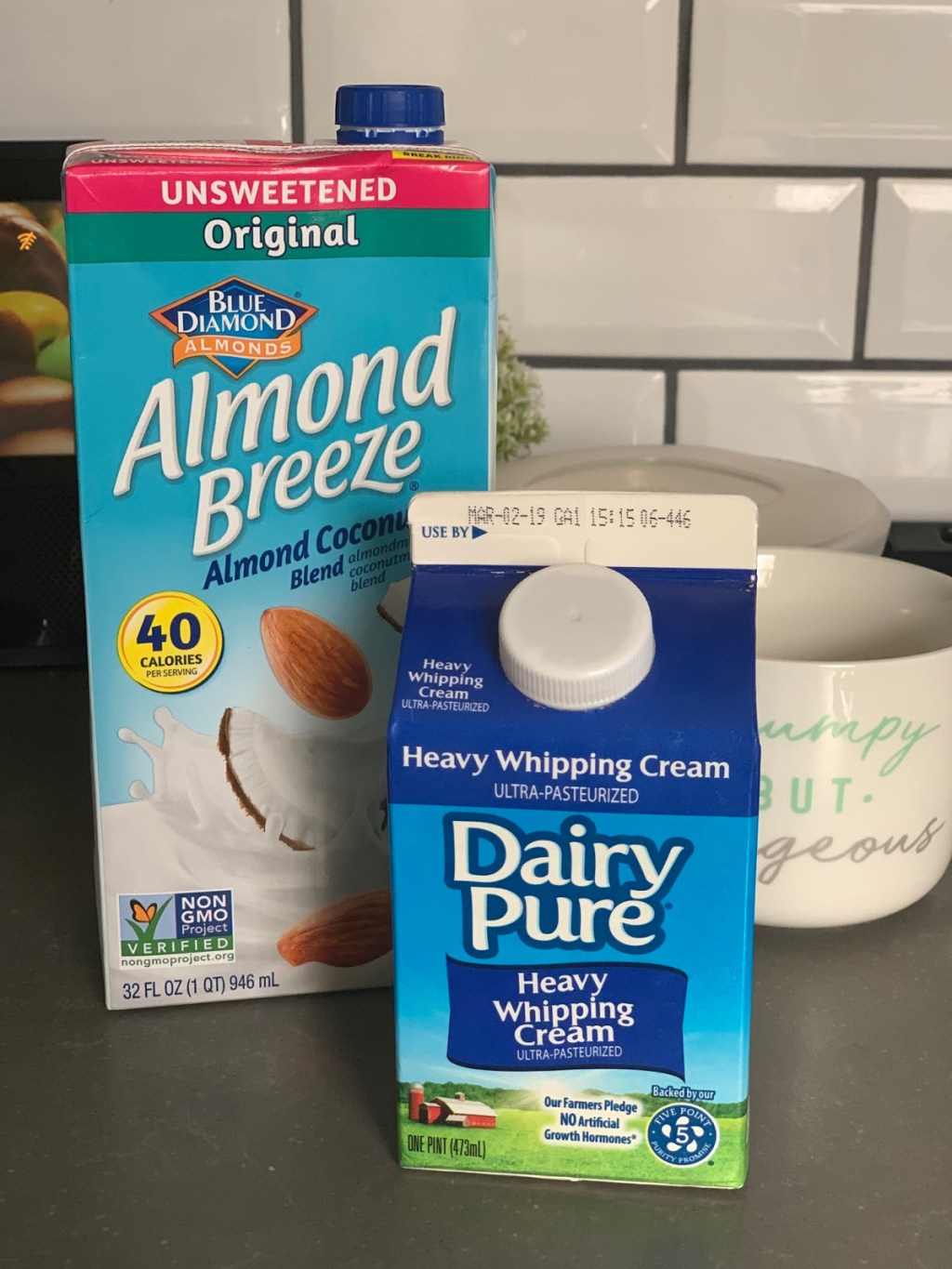 You might already have a great creamer option in your fridge! Here are a few keto coffee classics:
Heavy Cream: Milk is a no-no on a keto diet, but heavy cream (also labeled as heavy whipping cream) has minimal carbs and all the good fats.
Unsalted Butter: Putting butter in your coffee burst on the scene several years ago, so give it a try! Kerrygold is my personal fave, but if you're looking for another butter from 100% grass-fed, pasture-raised cows, try Vital Farms. Speaking of butter, here's how to make a Bulletproof coffee with butter and MCT oil!

Unsweetened Nut "Milks": Try a splash of classic almond milk or branch out into cashew, macadamia, or pea milk.
---
Powdered Keto Creamers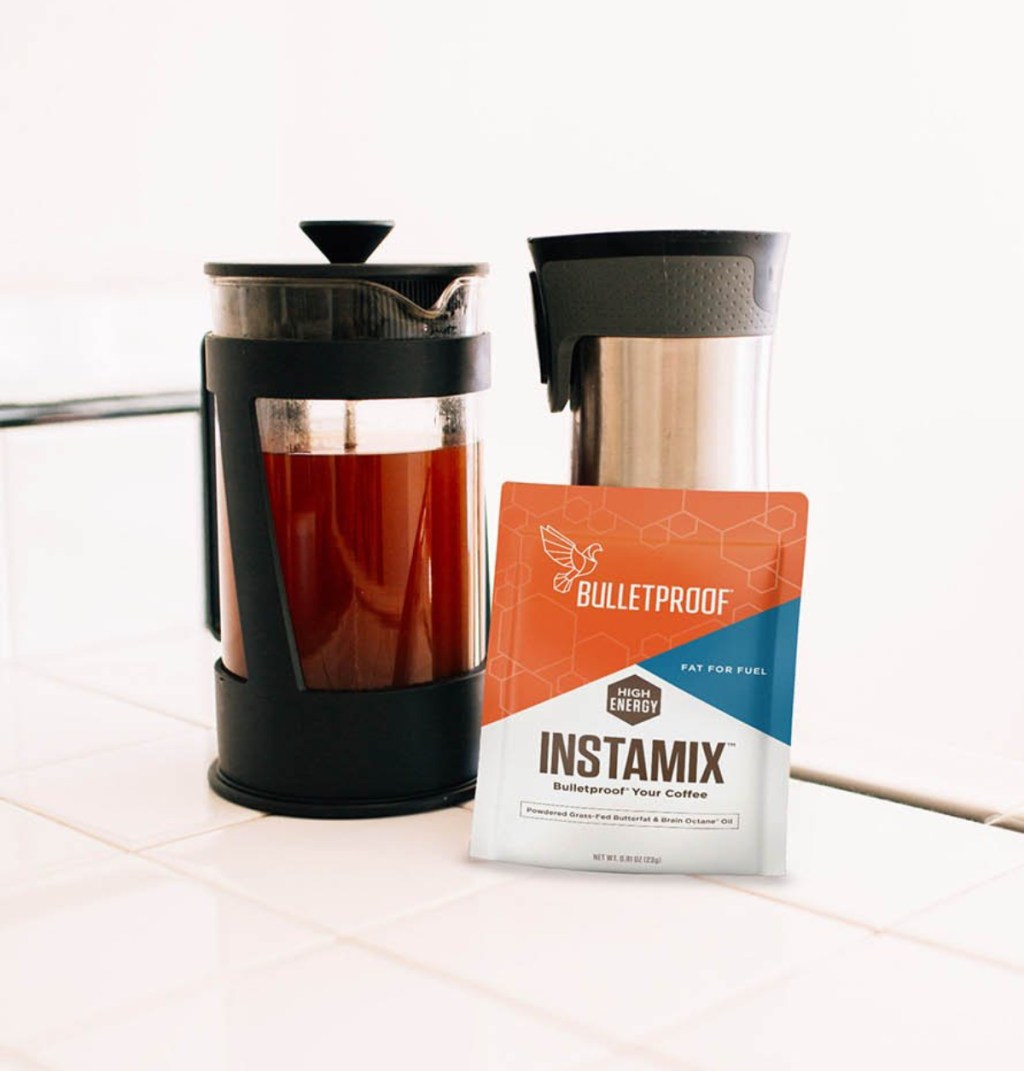 Powdered creamer is an easy, shelf-stable way to take your coffee to the next level. These keto versions are made from coconut oil or MCT oil powder and are also fortified with calcium, collagen, or vitamins. If you want to really amp up your keto coffee, these mixes pack a punch!
Want to know more about the benefits of MCT oil? Check out this post!
---
Flavored Keto Creamers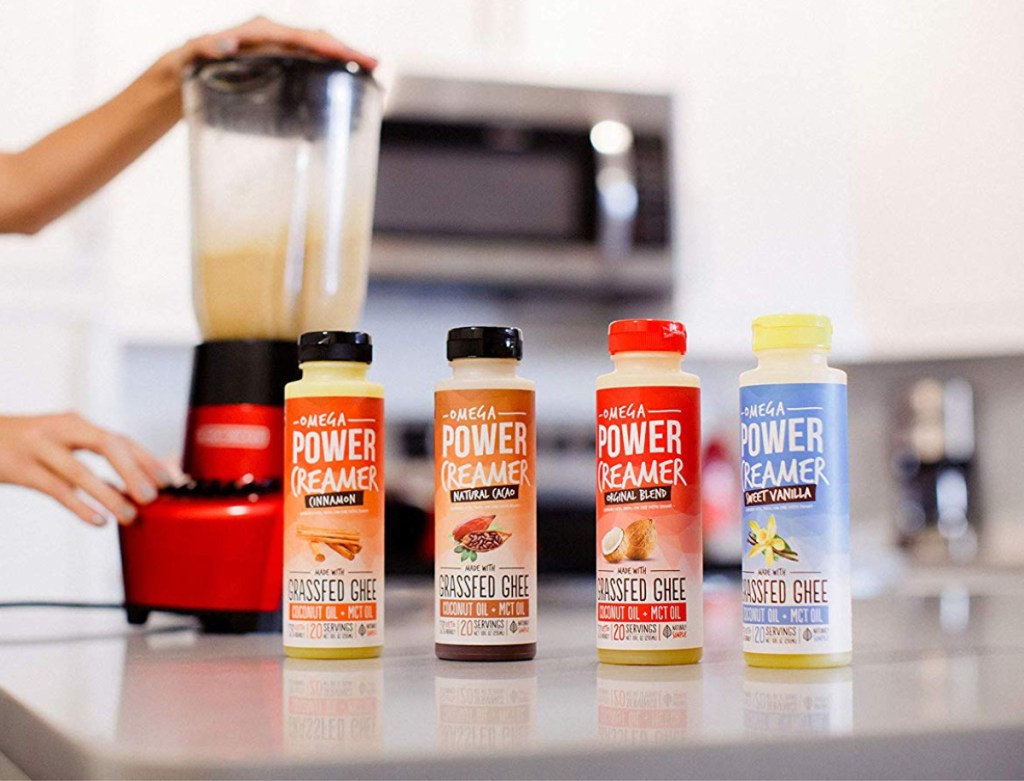 In love with your caramel latte? Make yours keto-friendly with these tasty flavored creamers:
---
Dairy-free & Vegan Keto Creamers
Whether you're going all-in on a vegan diet or just have some sensitivities to dairy, there are plenty of nondairy creamers available that are keto, too!
---
DIY Keto Creamer Recipe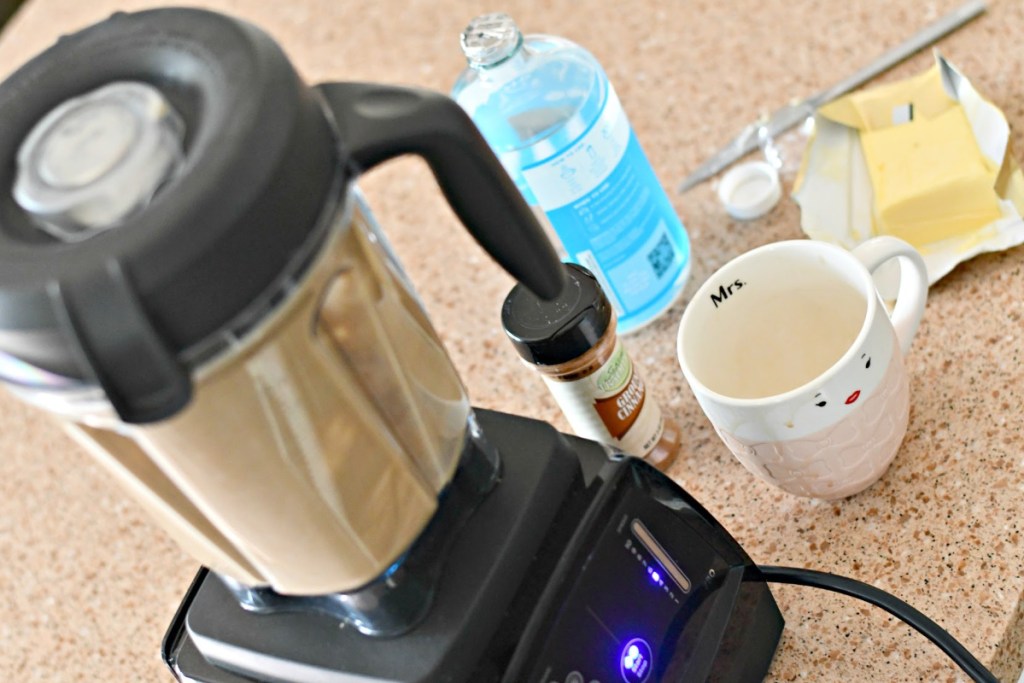 Who needs premade creamer? Embrace your inner chef and whip up a custom coffee creamer with simple ingredients. Get the easy-to-follow keto creamer recipe here, or just wing it with your favorite coffee additions!
"Mix almond milk, cinnamon, and coconut oil in the blender, and it makes the most amazing foam, just like a latte. And it tastes GRRREAT!" – Hip2Keto sidekick Taylor
---
Take a look at this 3-ingredient Keto Bulletproof Coffee recipe, too!